25 Stunning Taylor Swift No Makeup Photos
Ankita Ghoshal
Updated At 08 May 23
One of the best-selling and most popular music sensations of all times, Taylor Swift is the heartthrob of people across the globe. The super amazing American singer-songwriter has won ten Grammies at such a young age and we just love her. Not only that, the extremely talented beauty also has 23 BillBoard Music Awars and 32 American Music Awards in her kitty. Can you believe that? Well, actually we can because of all the amazing music that she treats our ears to.
Here are 25 pictures to prove how stunning Taylor Swift looks even without makeup. Be careful as you may fall head-over-heels in love with this talent package as she will steal your heart with her simplicity, healthy skin and the minor skin flaws that make her look even more beautiful!


25 Best Taylor Swift Photos Without Makeup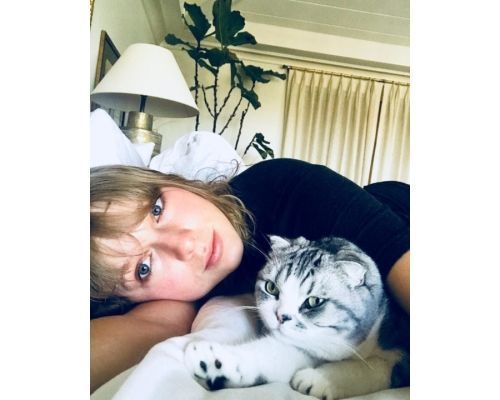 1. Swift's Love for Cat
By now, all the Swifties (Taylor Swift fans) know her undying love for cat. On her Instagram handle, she posted this super cute selfie with Olivia, her adorable cat. This Taylor Swift no makeup selfie with her kitty will warm you heart in an instant. The innocence on her face and the fluffy kitty make for a great combination for sure. One of the top celebrities without makeup, Taylor Swift looks beautiful in her no makeup selfies.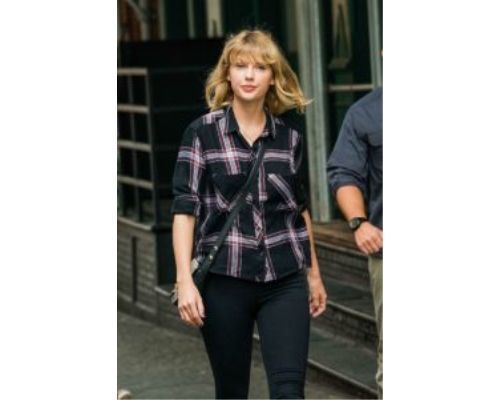 2. Swift's Morning Stroll
Taylor Swift, in her fresh morning face, was caught on camera while she was walking down the street. Her skin looks very clean and smooth. With very little traces of makeup on her face and casual clothes, she doesn't fail to look attractive. Taylor Swift no makeup photos are a delight for to the eyes for sure.
Also check out photos of shakira without makeup as we cover 25 of her stunning images which showcase her natural beauty.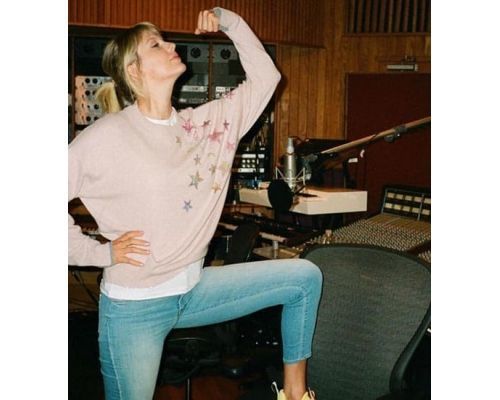 3. Swift's Recording Time
Taylor Swift pleased her fans by posting an Instagram picture of her in the studio. She captioned it
"A glimpse into the making of #reputation. There's a video of me writing "Gorgeous" on @att 's YouTube page."
She clicked the selfie while she was recording a new song for Reputation, her album. She look incredibly beautiful without makeup in the studio.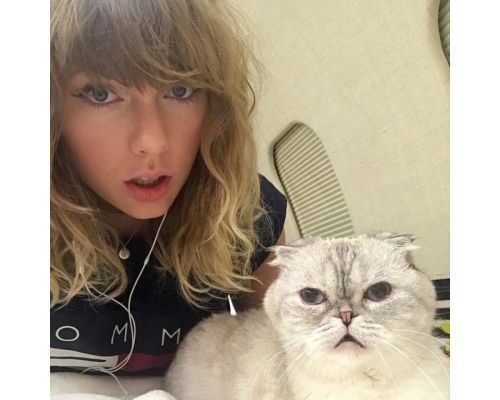 4. Swift's Another Catfie
Taylor Swift often shares a lot of pictures of her cat on social media. This one from the bed is one of our favourites Taylor Swift without makeup images because of how raw and natural she looks here. She is lying on her bed with her cat, after what seems like a tiring working night. This picture is a delight for all the Swifties and cat lovers alike.
Also check out photos of Lady Gaga without makeup as we cover 51 of her stunning images which showcase her real beauty.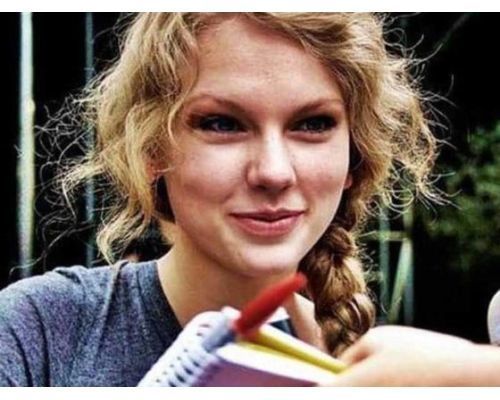 5. Swift's Autograph Moments
This picture is a very rare one where someone clicked her interacting with her fans or giving them an autograph. Her curly golden locks and bold eyes make her look very graceful even without any makeup. It goes without saying that she never fails to amaze her with her beauty and simplicity.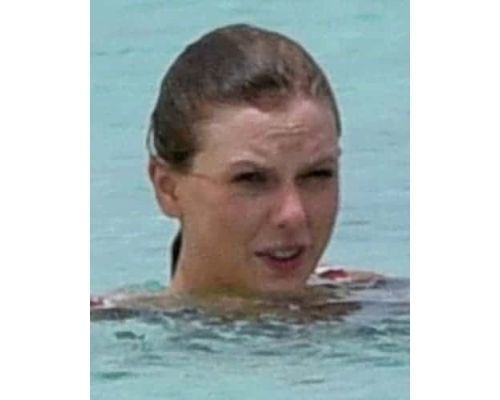 6. Swift's Day at the Beach
Taylor Swift without makeup pictures are just amazing to see because a superstar without makeups and hairdos make them more relatable and 'just like us'. Here, she is enjoying a relaxing day at the beach and this one is probably her post-swim picture where she has just stepped out of the sea after a cooling dip.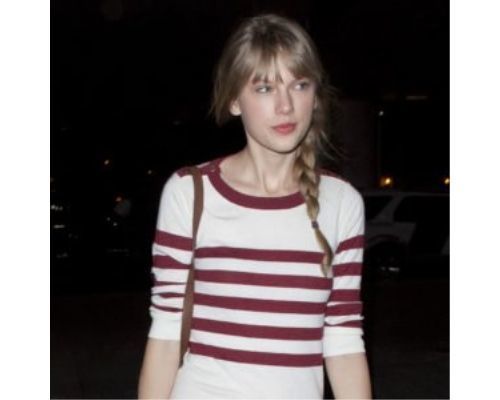 7. Swift's After-Work Look
In this super awesome picture, Swift looks no less than an angel without any makeup. She is wearing a casual, full-sleeved T-shirt with her hair neatly tucked in braid. She is also carrying a brown sling bag in this gorgeous photo of hers.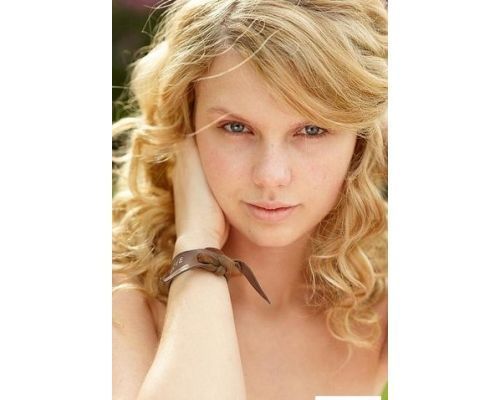 8. Swift's Photo Shoot
In this picture, you can see her untied golden curls fall beautifully on her shoulders. Taylor Swift without makeup pictures show us how simple and clean she looks. With a bracelet on her right hand and the daylight glow on her face, she is just winning our hearts here.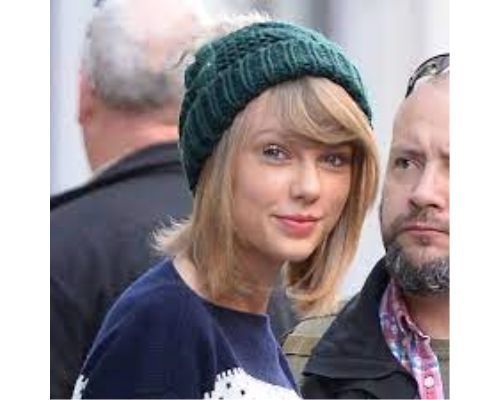 9. Swift's Winter Click
With that cute and basic beanie, Taylor Swift is giving us all the wintry vacation vibes in this picture. She looks a little tired and sleepy but that does not stop her from looking incredibly gorgeous and adorable. We love her plump lips here with a soft pink tint and her face framing tresses just add to her overall beauty.
Also check out photos of Sofia Vergara without makeup as we cover 25 of her stunning images which showcase her real beauty.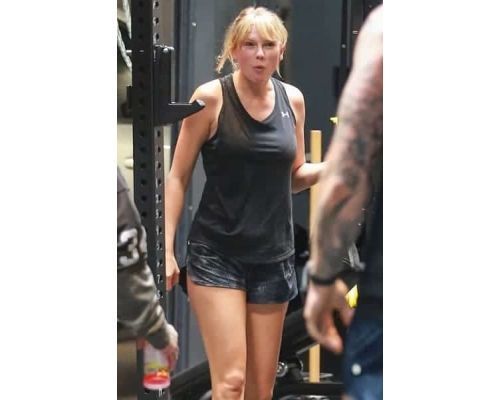 10. Swift's Gym Sessions
With a black tank top and a pair of matching shorts, Swift here is seen talking in the gym. The super awesome singer-songwriter is in the middle of a conversation here and she looks pretty sweaty after a heavy workout. So, here is a tip- you need to sweat it out in the gym to look as gorgeous as Swift, maybe?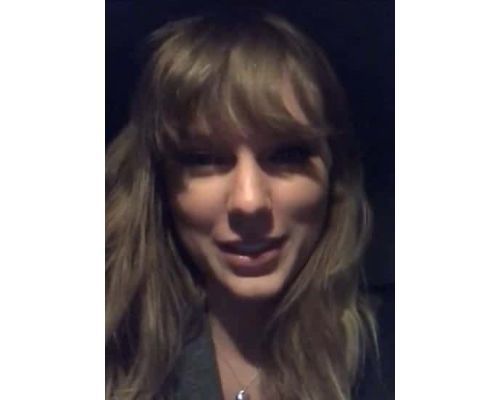 12. Swift's Nighttime Face
Taylor Swift with her casual hairstyle, makeup-free face and the low light ambiance is just one of the many proofs of the singer looking stunning at every hour of day and night. She does not need heaps of makeup or fancy hairdos to make all the Swifties fall in love with her all the time. Her simple, bare face is enough to take our breath away.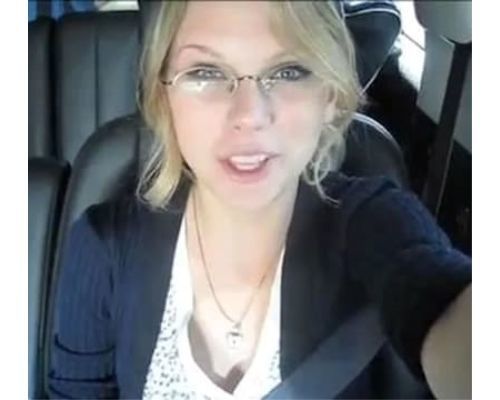 13. Swift's Driving Day
This one is yet another Taylor Swift without makeup picture where she is just being herself. Before she got her Lasik done, Swift used to wear glasses while driving. Be it with glasses or without, she just looks as stunning, doesn't she?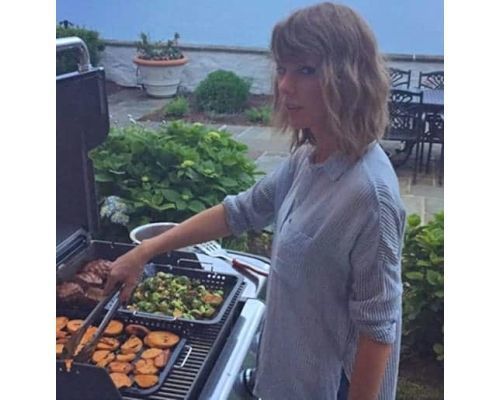 14. Swift's Cooking Skills
Taylor Swift with her barbecue right outside her house just looks amazing. Who wouldn't crave to be a part of her BBQ party? The food looks extremely delicious and with her being the chef, it cannot get better. With someone as talented as her, there is no doubt that she must be acing at cooking too.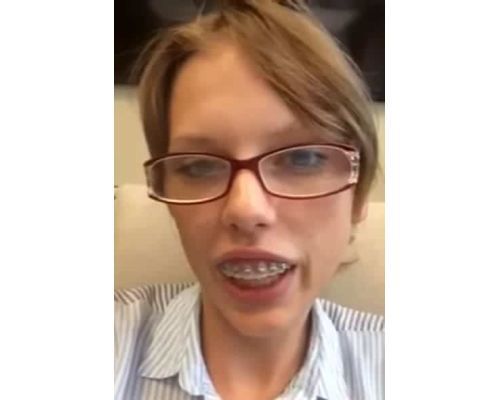 15. Swift's Nerdy Ensemble
If you are wondering who this diva is, well, that is none other than Taylor Swift! With giant red glasses, no makeup and braces, she is unrecognizable in this picture. She got into this ensemble for a hilarious prank at The Tonight Show. Even in this ever-seen-before avtar of hers, Swift doesn't fail to bring a broad smile on our faces.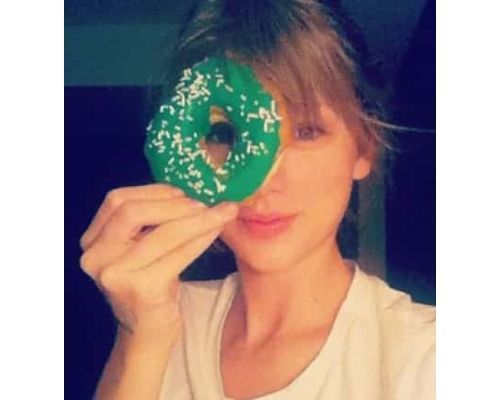 16. Swift's Love for Donuts
Taylor Swift doesn't need to hide her face behind a donut even if she has no makeup on. Showing her love for donuts, Swift is looking extremely adorable in this photograph and we can't stop admiring her. Be it her bare face or the delectable dessert, everything about this Taylor Swift without makeup selfie is everything!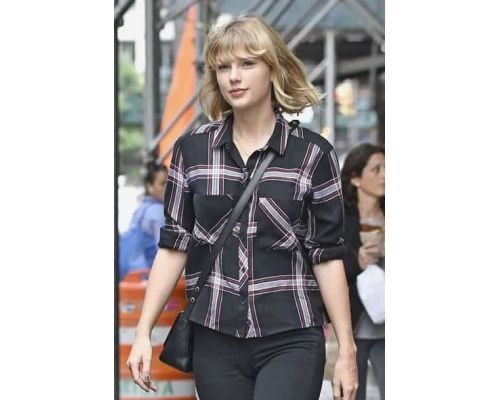 17. Swift's Clean Face
When she is away from the glam and showbiz light, Swift likes to live a simple and down to earth lifestyle. You will always find her wearing a gold pendant around her neck. In this picture, she is wearing a black shirt, a black belt bag and a super cute smile! Her open tresses are just a cherry on the cake!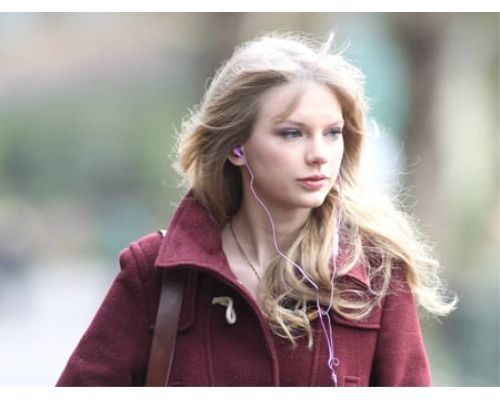 18. Swift's Morning Face
No matter what time of the day is, Swift is always looking her best. In this photo, she has a little serious face but that doesn't stop her from looking pretty. She is headed to somewhere and her red jacket is making her look all the more beautiful. This is a candid picture of hers and although we don't know who clicked it, the photographer has done a great job for sure.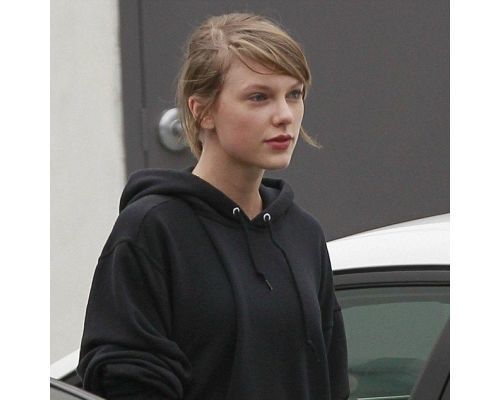 19. Swift's Random Look
Taylor Swift is incredibly cool and amazing as a person and that shows up on her picture too. In this picture, she is wearing a black hoodie and has no makeup on. Even after garnering all the stardom at such a young age, Swift continues to win our hearts with her simplicity and fun pictures. Even without her dazzling outfits or amazing makeup, she just looks as beautiful and even more.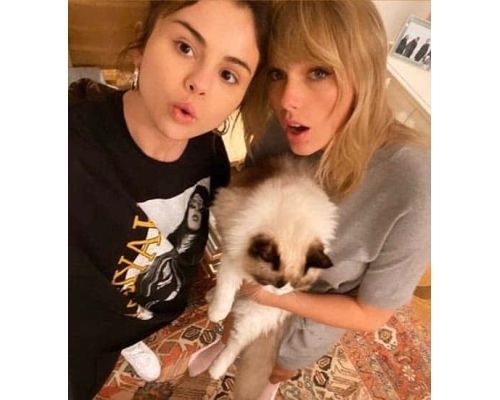 20. Swift and Selena
Just like many of us, Swift loves hanging out with her friends, when she is not working. In this super cute picture, she is having a gala time with none other than Selena Gomez. These gal pals are known for their friendship and that just proves that these talented beauties are way beyond being insecure about competitors. This lovely picture went viral on the internet just because of this factor and these two celebs are just too adorable!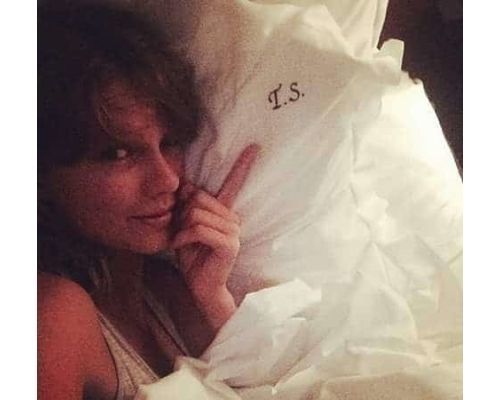 21. Swift's Sleepy Selfie
This natural selfie from our favourite celebrity is one of the most popular Taylor Swift without makeup pictures on the internet. Here, she is posing for the camera as she points her finger on her initials that are printed on the cushions. It is a gorgeous and natural picture where we are head-over-heels in love with her expressions. We are totally in awe and that is an understatement for sure!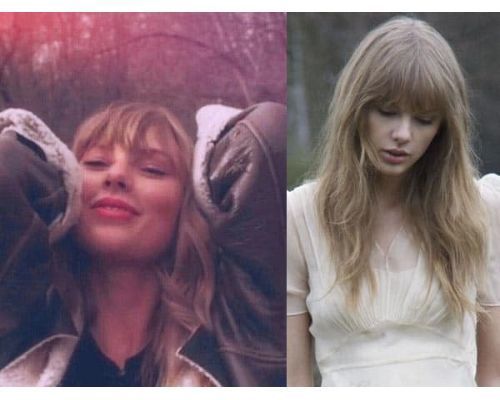 22. Swift's Day Out
Taylor Swift loves to flaunt her true self in the nature and this is the ultimate proof of the same. During one of her vacation times, she shared a picture of her enjoying the countryside. Here, she does have a little bit of makeup on with lipstick and eyeliner. With no heavy makeup, Swift looks incredibly beautiful and we can just not take our eyes off of her. She is a delight to watch and hear, no doubts on that!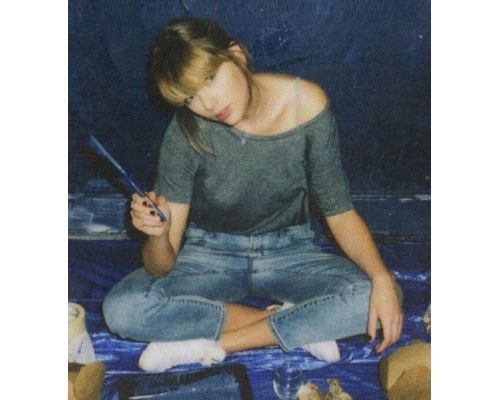 23. Swift's Artist Mode
Here, Taylor Swift is painting her very own cosy abode for making it personalized as per her taste. She debunks our notion that celebrities spend a lot of money on interior décor and designers for making their homes look luxurious. This picture makes us fall for her talent, beauty, and of course, her stellar personality.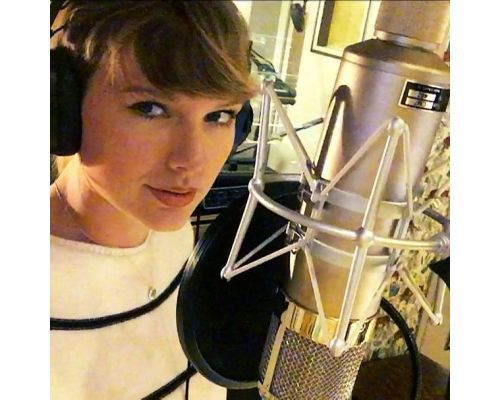 24. Swift's Singing Mode
Now that we have seen her artistic side, it's time to share her singing pictures because for her fans, singing is synonymous to Swift. Don't you agree? With her straight hair and no makeup on her face, she is looking amazing. In this rare picture of hers, she is in her work mode and her natural pose is too cute to miss. She looks mesmerizing in her basic tee and jeans.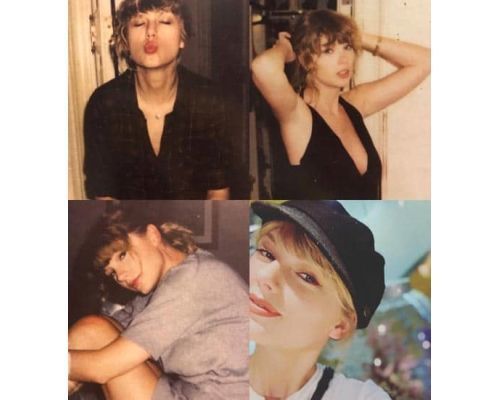 25. Swift's Homely Pic
Interesting, this one is Taylor Swift with and without makeup in the same picture. How is that possible, you may ask. Well, she has a bare face in this picture but there is a hint of colours on her eyes as well as lips. It is a very chic and minimal celebrity look that she has opted for. This picture is from her home where she is making the most of her leisure time. Her relaxed look is giving us all the calm and chilled out vibes for sure.
All these pictures just strengthen our belief that the super amazing Taylor Swift looks incredible all day, every day, no matter where she is and what she is wearing. Be it her bare face or her ultra-glam looks, Swift's beauty is endearing and almost unparallel.