25 Best Hair Products At Ulta Beauty - 2023
Olivia
Updated At 18 May 23
Alike Skincare, even hair care is an important activity. When we talk about haircare, we mean the procedures and supplies applied to keep hair clean, healthy, and appealing. It involves several different tasks, including washing, conditioning, styling, cutting, and colouring hair.
Haircare may be crucial for both the health of the hair and how it appears, and it may entail using a variety of hair care products such as shampoos, conditioners, hair serums, hair masks, and hair oils. Regular hair care routines can also assist to maintain the hair to appear healthy and shining, encourage hair development, and prevent hair damage.
Ulta Beauty, a well-known retail network of beauty stores in the United States, is one such place to go for all of your hair care requirements. For you to play the hair care game effortlessly, we have given you the 25 best hair care products at Ulta Beauty.
25 Best Hair Products At Ulta Beauty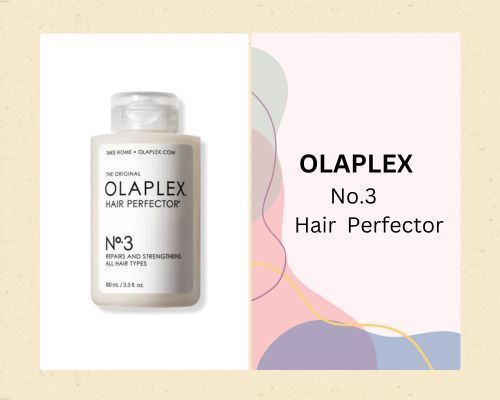 1. Olaplex No 3. Hair Perfector
One of the best sellers at Ulta Beauty, this home hair treatment product from Olaplex is amazing. The No 3. Hair Perfector restores the hair making it stronger and healthier. This product reduces hair breakage and makes hair damage free by protecting the hair structure.
PROS :
Effective for all hair types
Vegan and cruelty-free product
CONS :
Do check out our guide to find the best ulta skincare bestsellers as we list the 25 most popular and highest rated products!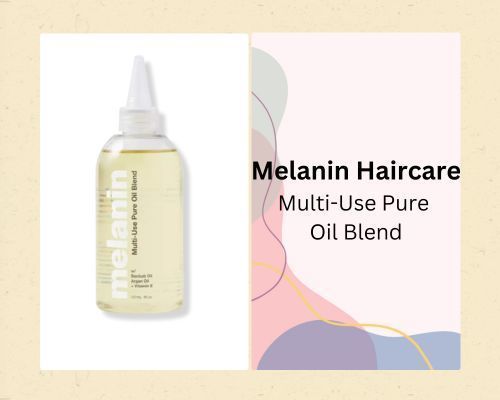 2. Melanin Haircare - Oil Blend
The Multi-Use Pure Oil Blend from Melanin Haircare is light and non-greasy and contains nourishing oils chosen to rebuild and lock in maximum hydration. This product helps to soften and nourish the hair. One of the Ulta bestsellers, this oil blend is non-toxic and suitable for all hair textures and beards.
PROS :
Lightweight oil
Helps in detangling and sealing hair
CONS :
Some users felt scalp irritation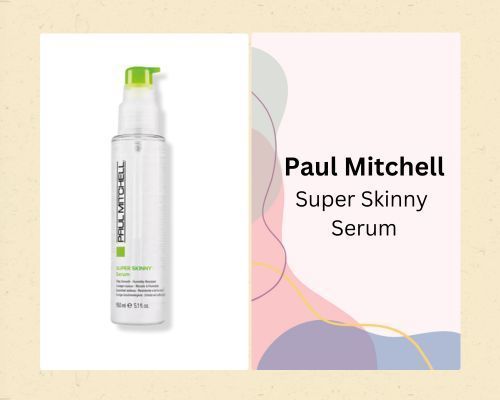 3. Paul Mitchell - Hair Serum
Paul Mitchell Super Skinny Serum is one of the best-selling serums, that reduces drying time for beautiful, frizz-free hair that is smooth and glossy at Ulta Beauty. This hair serum makes the hair, look soft, smooth and silky.
PROS :
Speeds up drying time
Ideal for frizzy hair
CONS :
Not suitable for some hair types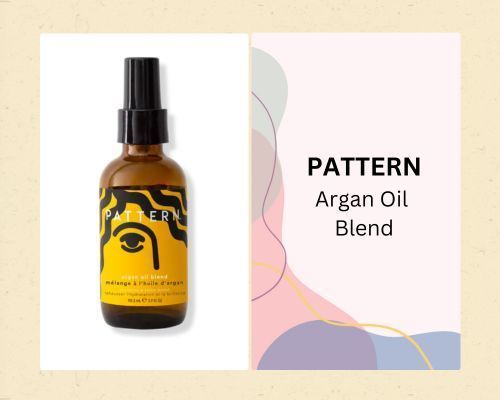 4. Pattern - Argan Oil Blend
The Argan Oil Blend from PATTERN is a fine but powerful blend that rinses out all residues completely from your hair. Featuring Shea Oil, Apricot Oil, Sweet Almond Oil, Castor Oil, Argan Oil, and Sunflower Oil. It promotes healthy and nourished hair giving texture.
PROS :
Color Safe
Great for curly and tight-textured hair
CONS :
Do check out our guide to find the 21 best Sephora products as we list all the popular ones.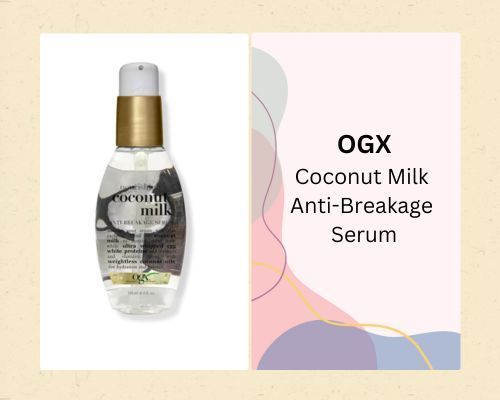 5. OGX - Anti-Breakage Serum
With OGX Nourishing + Coconut Milk Anti-Breakage Hair Serum, you can strengthen and nourish hair. A delicious concoction made of coconut milk, coconut oil, and egg white protein strengthens strands. This moisturising leave-in hair treatment makes hair supple and silky, leaving it radiant.
PROS :
Suitable for all hair types
Paraben-Free
CONS :
Greasy Look
Weighs Hair Down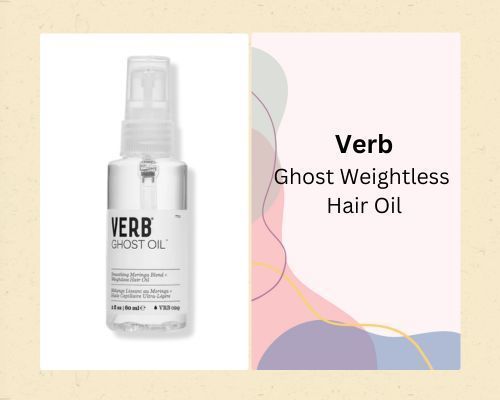 6. Verb - Ghost Oil
Verb's Ghost Weightless Hair Oil is a regenerative daily treatment oil that smoothes, controls frizz and adds unparalleled shine. The formula smoothes the frizziness and strengthens the hair. One of the best curly hair products, this one protects the stands and increases shine by almost 75%.
PROS :
Proven to enhance shine by 75%.
Strand protection
Suitable for all hair types
CONS :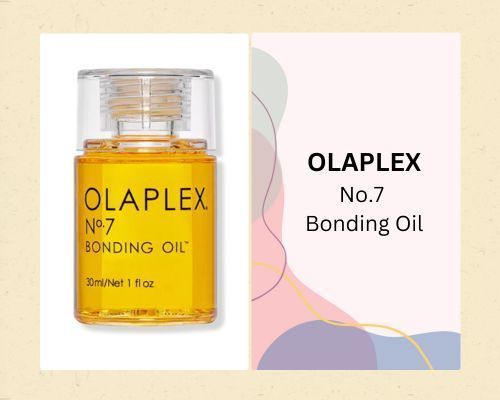 7. OlaPlex - No7. Blonding Oil
OLAPLEX No.7 Bonding Oil is a highly-concentrated, weightless oil, which helps in softening the hair and making it shine and protect colour. It helps in repairing the hair from damage and protects the hair structure.
CONS :
Suitable for all hair types
Effective for hair repair
Provides instant smooth texture
PROS :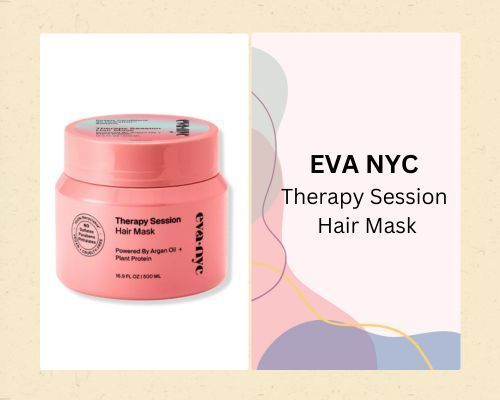 8. EVA NYC - Hair Mask
One of the best seller hair mas at Ulta Beauty is this EVA NYC therapy session hair mask, which deeply conditions, hydrates, and delivers 48-hour smoothness to provide simple, but amazing hair. It's a much more effective therapy hair mask which makes the hair smooth and damage repair.
PROS :
Smooths and softens hair
Helps in detangle
CONS :
Greasy and leaves residue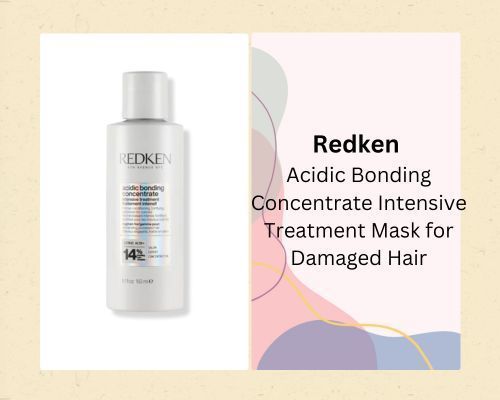 9. Redken - Acidic Bonding Concentrate
A treatment mask for damaged hair, which provides helps strengthen the hair even with the most damaged hair in 5 minutes. This Redken Acidic bonding concentrate intensive mask also protects hair against colour fading and conditions hair.
PROS :
Suitable for all hair types
Effective hair repair
Clinically tested
CONS :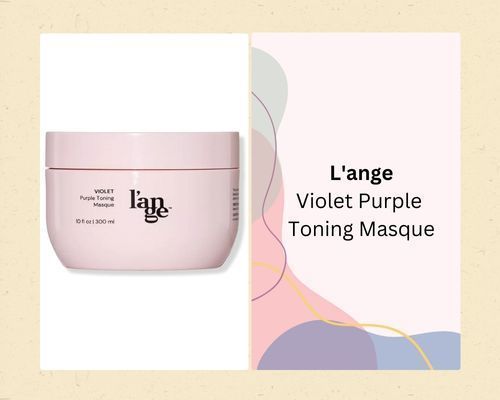 10. L'ange
The L'ange Violet Purple toning masque is a weekly hair treatment mask that is curated with borage seed oil and keratin to neutralize brassiness and help the damaged hair which is dry and chemically treated to bring a soft texture.
PROS :
Maintains the colour tone
Provides shine and moisture
CONS :
Also check out our guide to find out Kylie cosmetics best sellers which include Kylie Lip Gloss – Oh You Fancy High Gloss, Kylie Eyeshadow Palette and many more.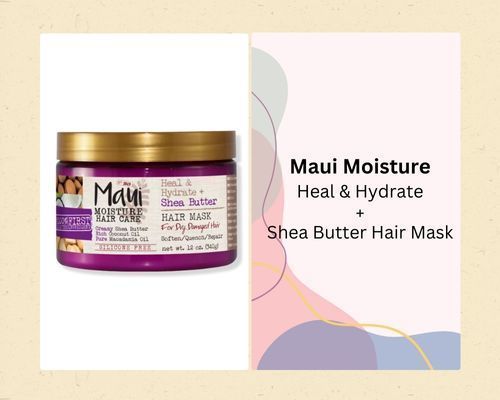 11. Maui Moisture - Hair Mask
An affordable, hair mask by Maui Moisture, with shea butter nourishes the curly hair and helps to soften the dry hair strands and minimise split ends. It's a daily to-use product for curly hair.
PROS :
Sulfate Free
Hydrating hair treatment
CONS :
Greasy and leaves residue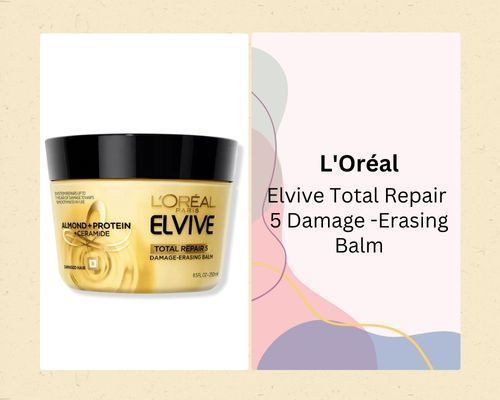 12. L'Oréal Elvive Total Repair
The L'Oréal TElvive Total Repair 5 Damage-Erasing Balm is an amazing hair product that fights against the 5 hair damage and has proven results. The hair nourishes with the amazing formulation of Almond, Ceramide and protein.
PROS :
Repairs 5 damages
Deeply nourishes hair
CONS :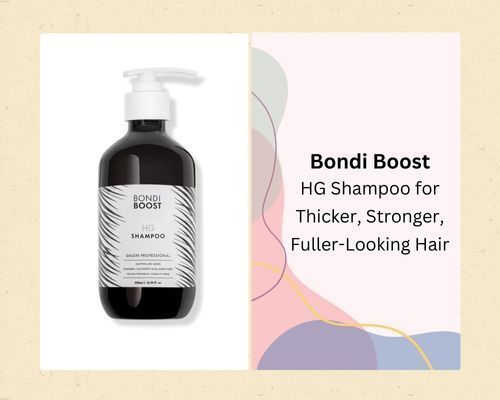 13. Bondi Boost HG Shampoo
At Ulta Beauty, this Bondi Boost shampoo is popular. The shampoo is specially curated for thicker, stronger and fuller-looking hair. This product has an Australian-made power-packed formula that transforms the hair.
PROS :
Hair growth shampoo
Vegan and cruelty-free
Enriched with vitamins and minerals
CONS :
Feels Oily on application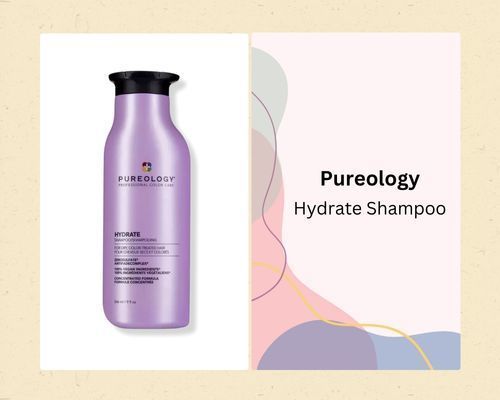 14. Pureology Hydrate Shampoo
Pureology Hydrate shampoo is a sulfate-free formulated shampoo that nourishes the hair and leaves no residue. It also treats colour hair and dry hair, providing hydration for a longer time.
PROS:
Touchable smoothness
Vegan product
CONS: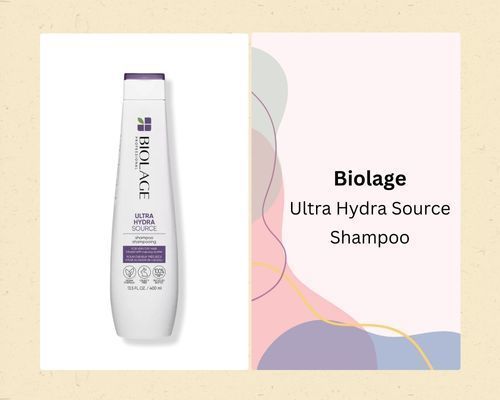 15. Biolage - Ultra Hydrate Shampoo
A well-proven shampoo for extremely dry hair which is nourished with aloe, apricot kernel oil and cupuacu butter. A cleansing shampoo which provides immense moisturisation.
PROS :
Paraben Free
Soft and shiny hair
CONS :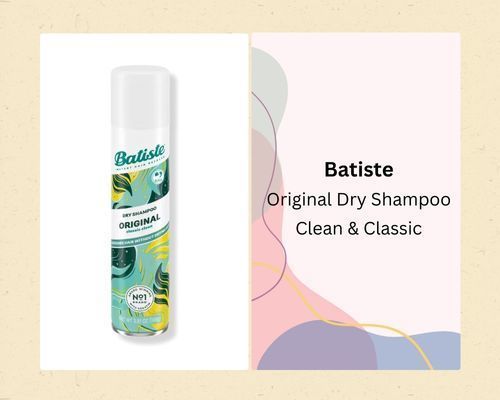 16. Batiste Dry Shampoo
The Original dry shampoo Clean and Classic by Batiste with waterless formula helps in removing excess oil, dirt and grease on the roots. This Batiste dry shampoo immediately makes the hair clean and fresh.
PROS:
No water required
Instant usage and results
CONS: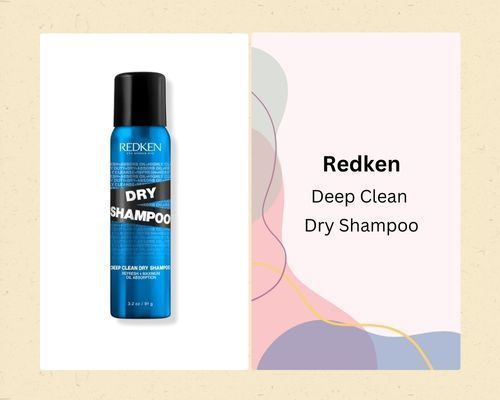 17. Redken Dry Shampoo
Redken dry shampoo deep cleans the hair and provides maximum oil absorption for up to 4 days. This dry shampoo is sulfate, silicon talc free. Gives a quick refreshing look to the hair and shine.
PROS :
Instantly refreshes hair
Leaves no residue
CONS: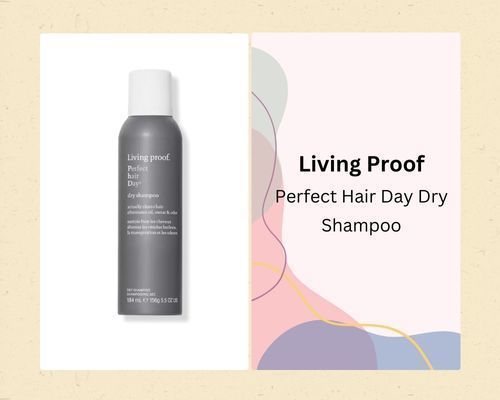 18. Living Proof - Dry Shampoo
This perfect hair dry shampoo by Living Proof is another dry shampoo which removed dirt and absorbs oil and odour. This shampoo is made to quickly absorb oil with a powder mixture of ingredients. Gives a shiny and long-lasting scent.
PROS :
Adds volume
Gentle on hair
CONS: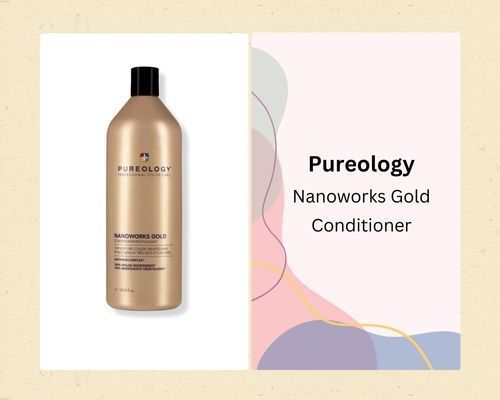 19. Pureology Nanoworks Conditioner
A conditioner that is creamy that provides dull and dry hair nourishment. The Pureology nanoworks Gold conditioner provides hair strength, softness and color protection.
PROS:
Vegan product
Improves hair health
CONS: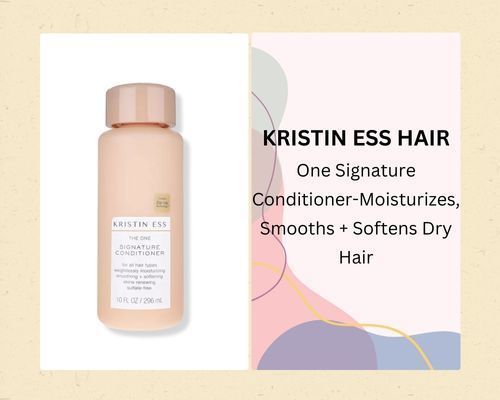 20. Kristin Ess Hair
An affordable hair conditioner by Kristin Ess Hair, which makes the hair smooth and soft. The formulation of one signature conditioner moisturizes hair and the natural oils included in this product can be used daily.
PROS :
Great fragrance
Effective mositurisation
CONS :
Hair loss concerns faced by certain users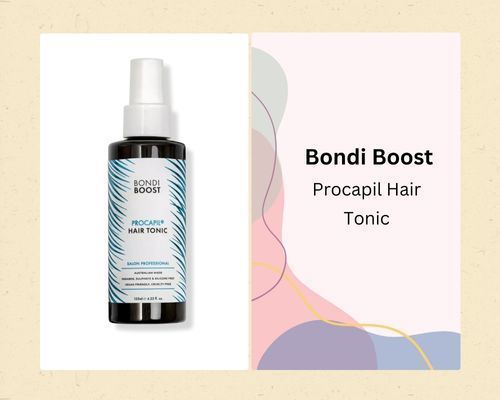 21. Bondi Boost - Hair Tonic
A result-driven procapil hair tonic by Bondi Boost is a high-performance haircare product with the latest technology to boost hair roots and help in nourishment. It makes the hair stronger with an anti-hair loss formulation.
PROS :
Suitable for all hair types
Contains natural ingredients
CONS:
Few users faced a change in hair colour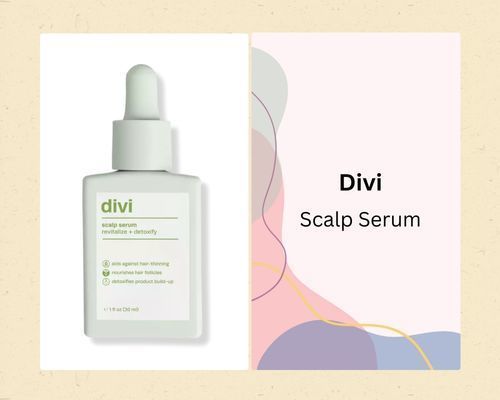 22. Divi - Scalp Serum
A formula specially curated for the scalp in serum form. This hair product by Divi is lightweight and infused with a powerful blend of ingredients. The serum revitalises the hair and detoxifies it. The tea tree oil in this product soothes the scalp.
PROS :
Improves hair appearance
Soothing scalp
CONS :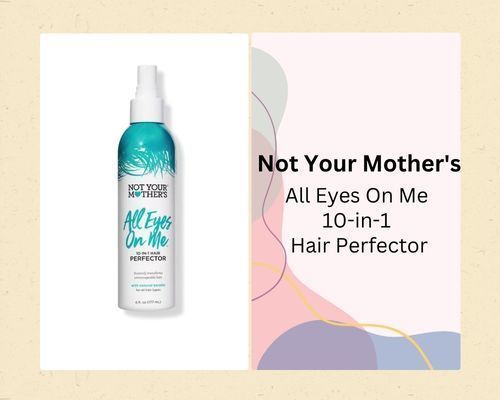 23. Not Your Mother's - Hair Perfector
The 10-in-1 hair perfector by Not Your Mother's has the content of all your hair needs in a single bottle. It deeply protects, repairs and detangles your frizzy hair with perfect moisturisation. Works as a heat protect and adds shine to your hair.
PROS :
Easily detangles hair
Frizz control
The solution to split ends
CONS :
Feels Greasy
Sticky and heavy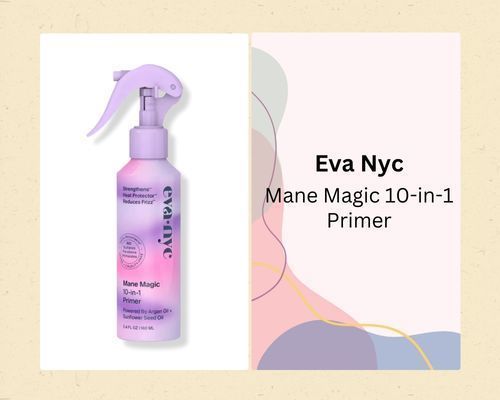 24. EVA NYC - Mane Magic 10-in-1 Primer
An amazingly popular product at Ulta Beauty, this Mane magic 10-in-1 Primer by EVA NYC works wonders. It has a multi-tasking formula which gives the hair its daily dose of vitamins and nutrients.
PROS :
Easy to apply in spray form
Amazing 10 hair benefits
CONS :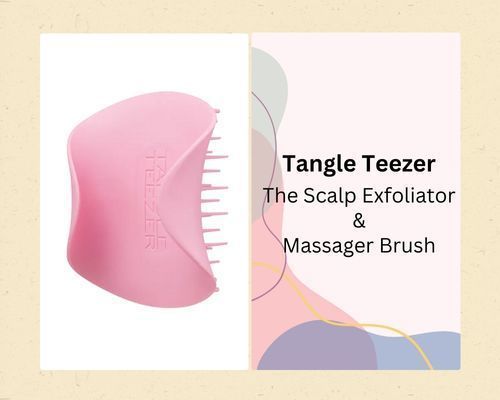 25. Tangle Teezer - Scalp Exfoliator & Brush
Tangle Teezer's Scalp Exfoliator & Massager Brush is an amazing tool for hair care. Its two-tier teeth technology lets the hair detox and boosts circulation. This multi-tasking product exfoliates the scalp and removes the left residues, which does not allow dandruff.
PROS :
Effective scalp exfoliator
Can be used during any hair application or treatment.
CONS :
The teeth can be a discomfort to sensitive scalps