25 Best Bob Haircuts For Women Over 60 -2023
Natasha Rajesh Dhamale
Updated At 10 Feb 23
A lot depends on a women's haircut; the way the hair is styled and colored showcases and determines a women's personality. Women are even said to get a total hair makeover when they feel like they are fed up of their old routine life. As women approach the age of 60, there is always a whiff in them to try and feel younger and your hair can do a lot in this aspect.
Usually, older women are particularly suggested to go for bob haircuts, which have a bouncy theme and enhances the young spirit.
25 Best Bob Haircuts For Women Over 60
Key benefits of a bob haircut for women include getting glamorous hairstyles which adds volume to hair, are easy to maintain and lifts the face structure.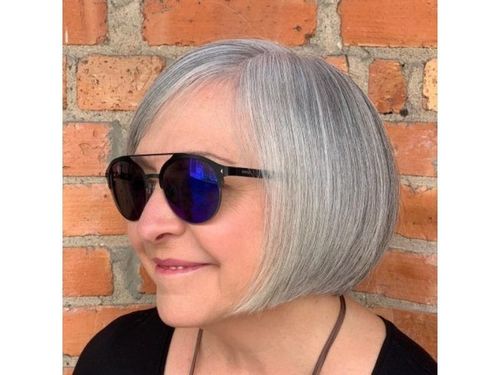 1. Signature Bob Haircut
This is the original bob haircut and comprises of hair which are cut on the same length entirely, freely falling at the height of the jawline. It is a haircut which will never get old and will always be the fresh look for women even over the age of 60. Women can carry the hair effortlessly which a middle or side parting, whichever suits them the best.
Check out our guide to find out the best hairstyles for women over 60 which covers haircuts for all hair lengths. From textured hairstyles to pixie cuts, the detailed guide lists over 50 hairstyles.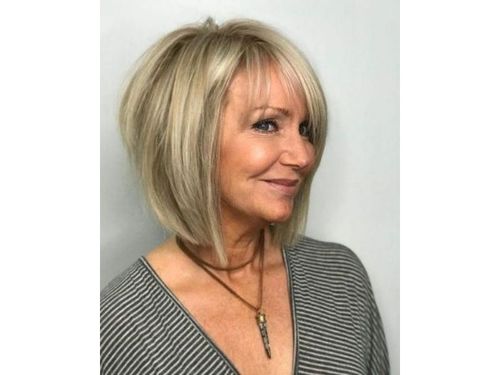 2. Choppy Bob Haircut
The choppy bob is a textured bob hairstyle for fine hair over for women over the age of 60. Though many young girls opt for the same too, but it looks beautiful on older woman who want to add volume to their haircut. It is a haircut with no particular direction to the layers, the chopped off look gives a youthful flair to the hair.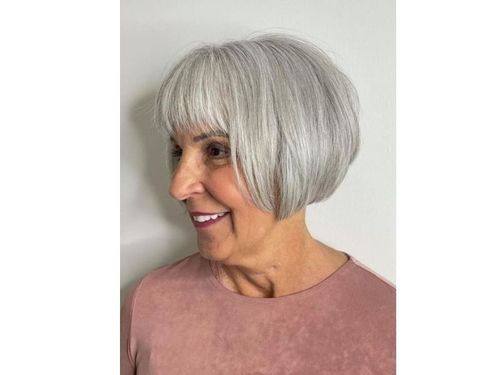 3. French Bob Haircut
A French bob is the trendiest hairstyles. It is shorter than the conventional bob, the conventional bob is usually at chin length. French bob not only does appear to be shorter, but also heads the way with an addition of bangs to it. the haircut perfectly frames the face of any type and looks ethereal.
If you are looking for hair inspiration for curls do check out our guide on curly hairstyles for women over 60 as we list the most popular hairstyles for all hair lengths.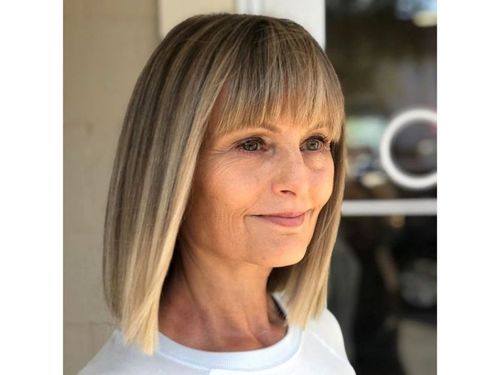 4. Blunt Bob Haircut With Bangs
The blunt bob hairstyle is a perfect haircut for women with straight hair. It is a bob without any added layers, just a horizontal straight cut at the end. Bangs added to the straight cut give an air of girly youthfulness to the entire look. It is a famous Korean hairstyle and looks classy on women over the age of 60. It adds an edge of formal and bossy appearance to the women, yet making them look composed.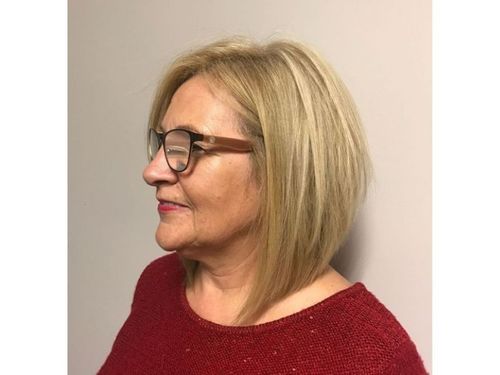 5. Inverted Bob Haircut
The inverted bob haircut is a cut which is dramatic, it is a short haircut with shorter hair at the back and longer towards the chin. It gives a modern flair to the bob cut and is also known as 'asymmetrical bob' or 'A-line cut'. The inverted bob for sure makes it to the top in the list of Bob Haircuts for women over 60.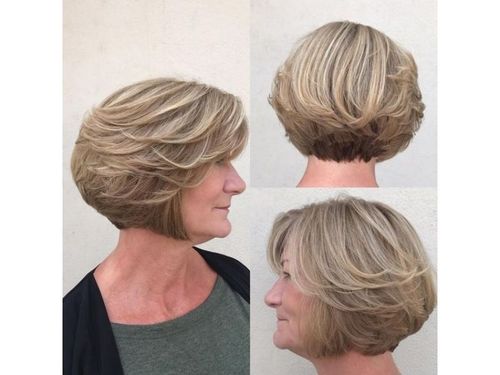 6. Feathered Bob With Layers
This haircut is one of the most popular Bob Haircuts for women over 60 as creates an illusion of volume on the hair as well as is a short cut which is extremely easy to manage. The name of the haircut 'feathered' arrives from the look which look depicts the beautiful feathers of elegant birds. It is created by giving short and continuous cut layers at the sides at the back. The textured layers look wonderful and bring about a huge change in the look.
One of the best short hairstyles for women over 60 feathered bob with layers will always work.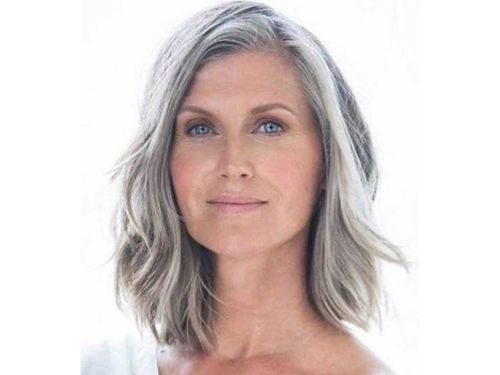 7. Long Layered Bob Haircut
This long-layered bob haircut is also known to be as the "Lob", a mixture of the words long and bob. This haircut reaches towards the neck or shoulders, and has small amounts of soft layers to it. the haircut adorns a subtle and gorgeous look to the face and the women over 60 could give it a go as it's a sweet and simple hairdo.
If you are looking for hair inspiration for new hairstyle, do check out pixie cut. A Pixie haircut allows a lot of creativity and innovation so that you can freely express your individuality. Check out our guide to find the 30+ stunning pixie haircuts for women over 60.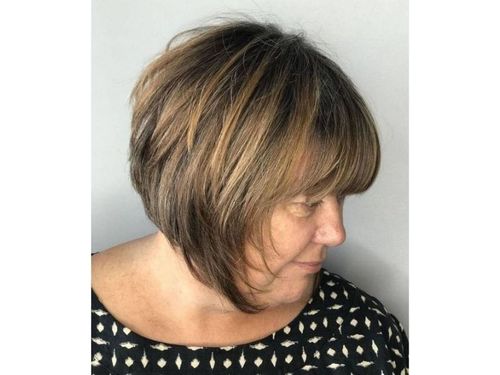 8. Stacked Bob Haircut
The stacked bob is similar to the inverted bob haircut, just that the stacked one looks like the layers are out up on upon the other with graduation. It has added volume at the back and an angle resides over the jawline. It's a fresh and trendy bob haircut for women over 60.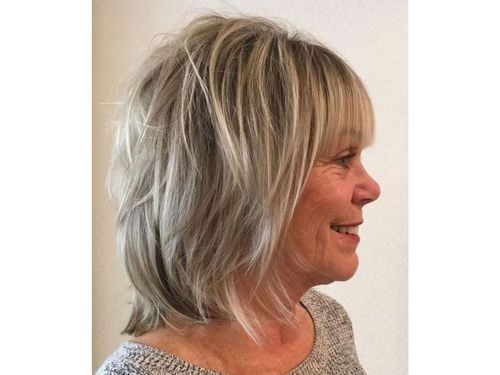 9. Shaggy Bob Haircut
The shag bob came up in 70s with the razor hair cutting technique and the look was extremely messy. A subtle shag haircut on older women is a perfect way to give a makeover and make them look younger. It has choppy untextured layers which look chiseled and carved out.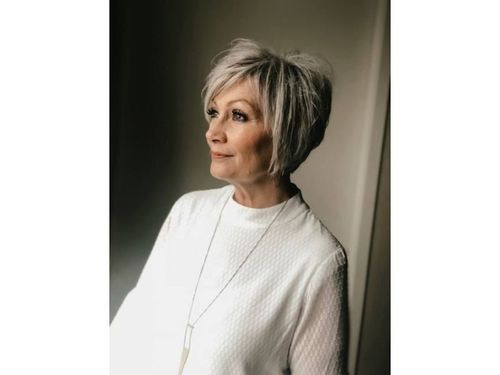 10. Pixie Bob Haircut
The Pixie bob haircut is an entirely short hairdo which length wise shorter than the normal bobs. Its really simple and easy to carry with literally no amount of maintenance needed. The length of the hair is between the ear and the neck and looks great even on complete grey hair. One can make additions of layers to the cut to add more volume to the short hair, a great bob haircut.
If you are looking to match your hairstyles with glasses do check out our guide on hairstyles for women over 60 with glasses as we list all the popular ones like curls, bangs, wavy, buzz cut and many more!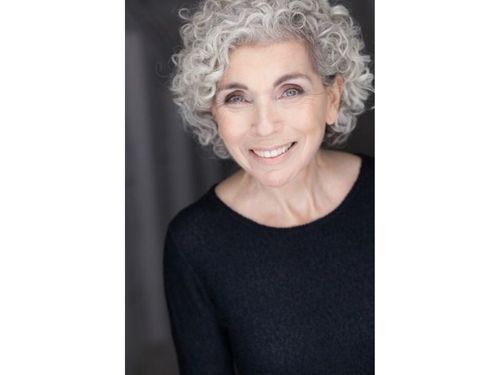 11. Curly Bob
A bob haircut looks exemplary on older women with extensively curly hair. As we all know that curly hair isn't the easiest to deal with and need special care in order to give a set and laid-back look. A bob haircut makes it easier to control them, at the same time brings out the nature look of the curly hair, proving to be a ultimate curly bob hairstyle for women over 60.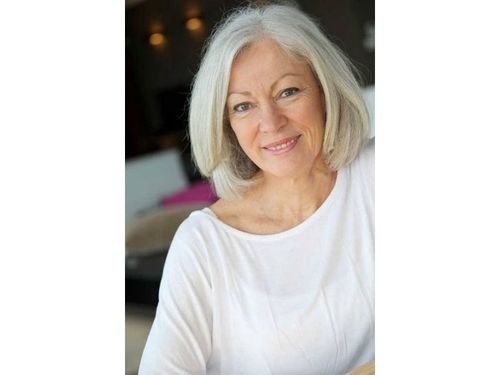 12. Round Bob Haircut
The round bob is a haircut which is similar to the regular bob but just has the hair set inwards which gives older women an assembled look to their faces. It is a standard bob with no textures, no layers, just a basic haircut for older women who want to opt for something essentially simple.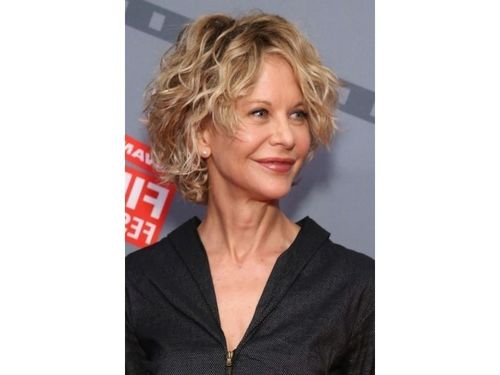 13. Soft Curly Bob
The soft curly bob accentuates the curls and gives a little cute and messy look to the personality. The look does not require much styling and women with fine hair will be impressed as the soft little curves add volume to their thin hair. Definitely a desirable curly bob hairstyle for over 60.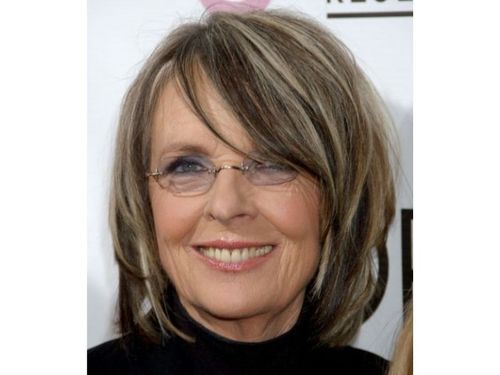 14. Soft Layered Bob With Curtain Bangs
Curtain bangs on a bob haircut as literally the best go to look of the recent times. It also makes up for the most amazing bob haircut for older women as nothing makes you look younger but still edgy and formal than well cut curtain bangs. The bob and bangs build onto the fine hair than generally older women have a problem with, and this haircut never gets old.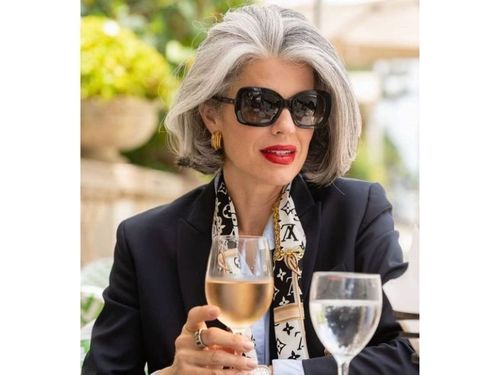 15. Voluminous Bob
Nothing makes up for a better formal look for a woman over 60 than a straight cut bob which is set to create an illusion of volume. A well-trimmed bob with out outwards setting in a way to add tremendous volume to it, not only does it look ravishing but speaks loud and clear of the woman carrying it.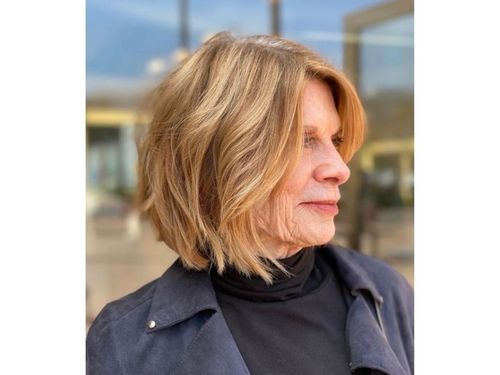 16. Short Wavy Bob Haircut
The wavy bob generally is a short haircut residing above the chin and below the ears. It is cut short and has a few added layers to it. it has a verve to it which makes up for a youthful bob haircut on older women and a suitable haircut for women with fine hair. Beachy waves look the best on bob haircuts.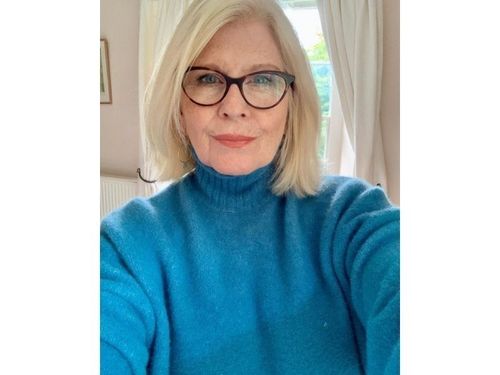 17. The Side Parted Bob
The side swept bob haircut is the most casual and no effort look but looks like a styled and framed one. The ideal choice of bob haircut for women over 60 due to its ease and the capacity to adapt to any structure of face.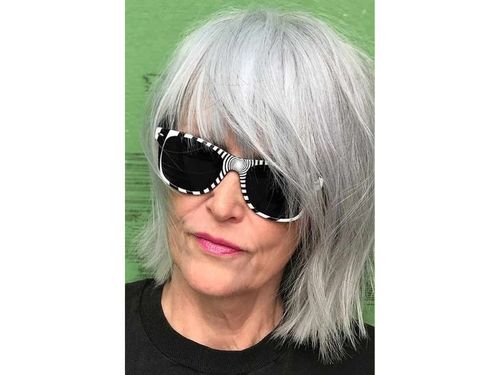 18. Bob With Forehead Covered Bangs
One problem that older woman face is that their hair starts to turn fine and their hairline gradually recedes. For this purpose, a bob which adds volume and forehead bangs which cover the hairline are the absolute perfect combination of hairdo for women over 60.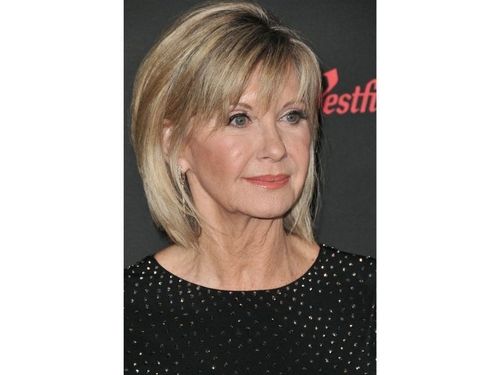 19. Wispy Bangs With A Neck Length Bob
The see-through wispy bangs make the face look so much younger. There is an instant change in the face structure and bob is lightest and most weightless haircut to carry along with the bangs to compliment it. This haircut definitely makes it to the list of the Bob Haircuts for women over 60.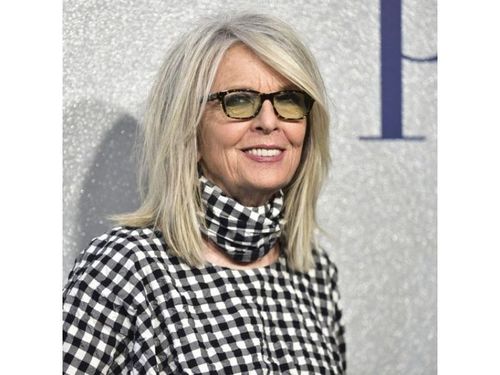 20. Shoulder Length Bob Haircut
A bob haircut which reaches the shoulders or the collarbones is another delightful hairdo and looks sophisticated yet comprehensible. The length is not to short yet not unmanageable. Makes up for a polished hairstyle for over 60.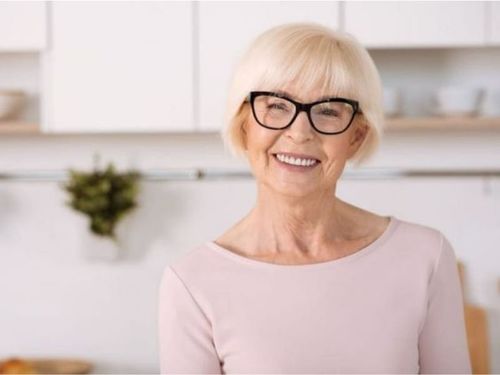 21. Micro Bob
The micro bob is a haircut which ends just at the ears and has bangs on the forehead, either covering the forehead or a little above it. An adorable and appealing fine hair hairstyle which can be carried by older women effortlessly. The micro bob is an aversion of the Mushroom Haircut, makes its firm place in the list of Bob hairstyles for women over 60.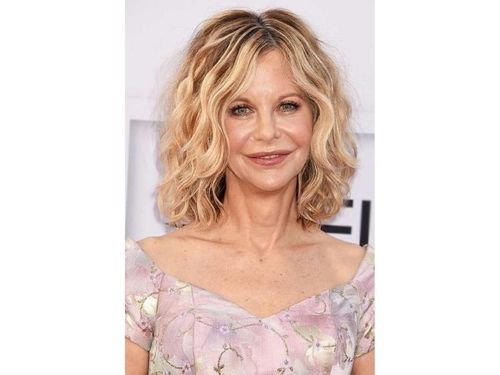 22. Neck Length Soft Curly Bob Haircut
A medium curly bob cut whose length resides at the neck, just above the shoulders is yet another ravishing haircut for the fine hair older ladies. It looks a bit messy but daring, catches the eye every single time.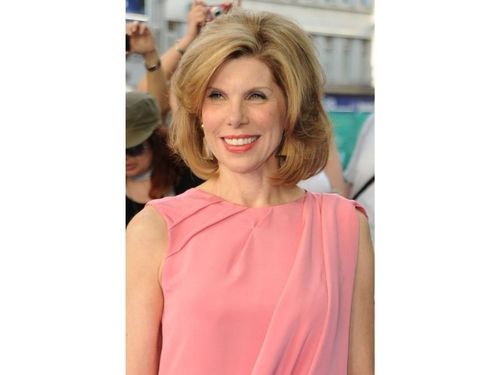 23. Sleek Bob With Side Bangs
This look makes a lady look classy and the hair look absolutely well maintained. The look is always carried off gracefully by Christine Baranski who plays Dr. Beverly Hofstadter in the series The Big Bang Theory. The haircut looks good on women with rectangular straight faces. The side bangs are the exact proportion of framing that the face needs.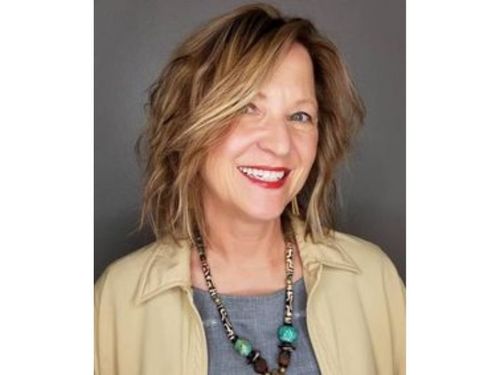 24. Tousled Bob Haircut With Bangs
The tousled bob is a haircut with has layers and is textured to appear to look a little shaggy. This look adds volume to the fine hair of older women and the bangs work well to give a full head of hair effect. A suitable haircut for women over the age of 60 which looks effortless and does not take much to maintain.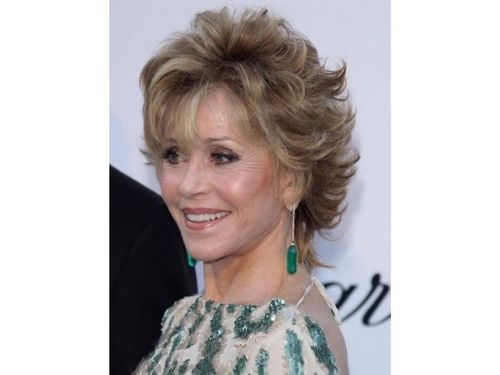 25. Flipped Layers Bob Haircut
A whole lot of short multiple layers which are set in the outwards direction towards the back is the evergreen haircut for women who are older and have developed fine hair. The layers of the haircut look as if they are flipped and give a voluminous finish to the complete look.
Bob haircuts carry endless variations and are can be worked out to literally suit any type of face structure and any hair color. They are the best haircut for someone who is looking for a drastic makeover.