31 Spectacular Demi Lovato Hairstyles And Haircuts (With Images)
Olivia
Updated At 01 Mar 23
We can hardly keep up with the fifty colours of Demi Lovato's hair, which ranges from blue to pink to blonde to brunette. Despite her youth, she has already experienced a career's worth of huge hair moments. Find the ideal appearance to suit your bold tendencies by taking a hint from Demi and changing up your haircut. The amazing singer have been in the public eye for many years, showcasing an array of celebrity hairstyles.
31 Best Demi Lovato Hairstyles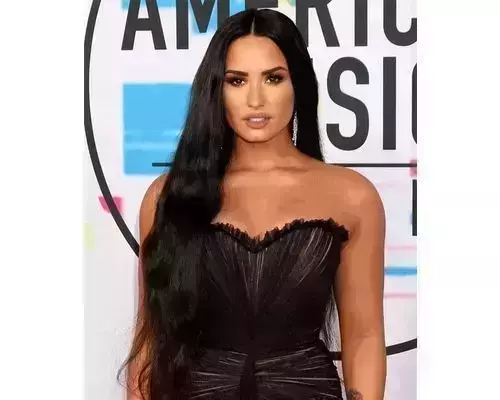 1. Long Straight Black Hairstyle
Along with creating incredible music, Demi Lovato is grabbing attention with her elegant yet understated hairdo. A simple hairstyle which has elegance and class is a basic feature of a Demi Lovato Hairstyle.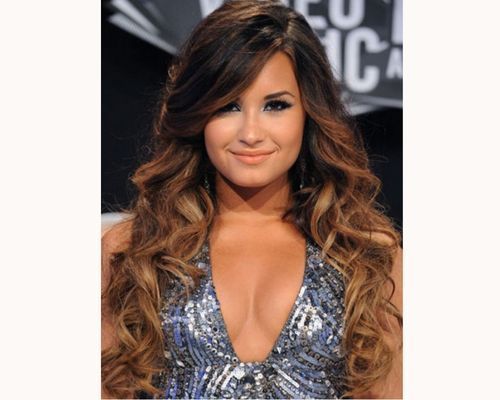 2. Long Wavy Dark Brunette Haircut
These brunette locks are adorned with thick waves to give the overall style movement and bounce. Women with wavy or curly hair can easily recreate this look at home.
Check out our guide on Kim Kardashian hairstyles as she has been one of the most followed person when it comes to fashion and beauty. From bob cut to straight hair, we have covered all the trending ones.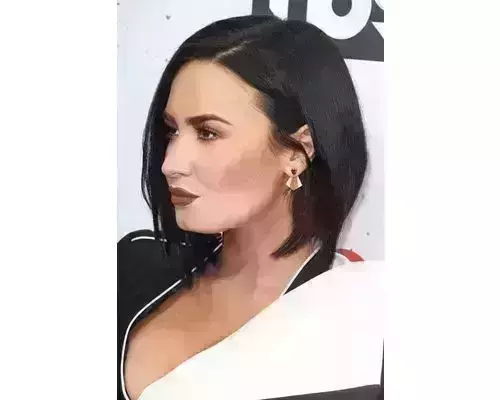 3. Demi Lovato Bob Haircut
A short, neat bob frames the face and draws attention to the lengthy neck. This look may be worn at any time and is quick and simple to create. One of the bold Demi Lovato hairstyles is this one.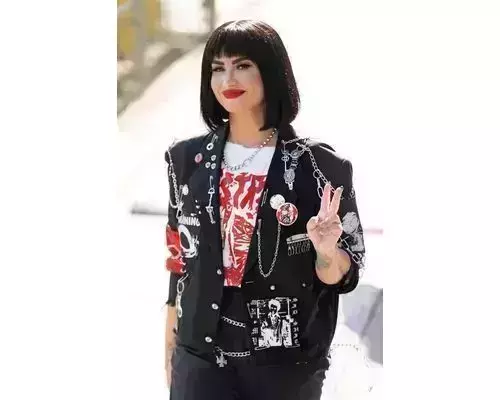 4. Sleek Bob Cut
At "Jimmy Kimmel Live" on July 14, 2022, in Los Angeles, Demi Lovato donned a stylish haircut with bangs to celebrate the release of her "Holy Fvck" album.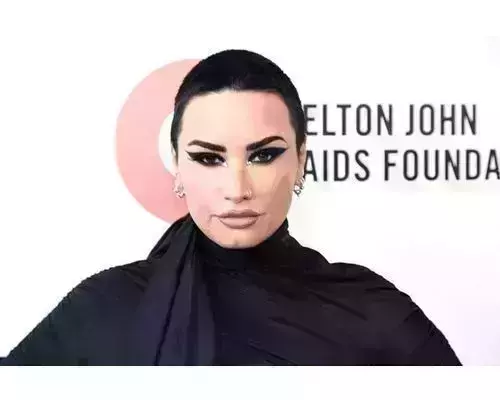 5. Edgy Buzz Cut
On March 27, 2022, in West Hollywood, California, Lovato got a buzz cut to continue the edgy motif for the Elton John AIDS Foundation's 30th Annual Academy Awards Viewing Party.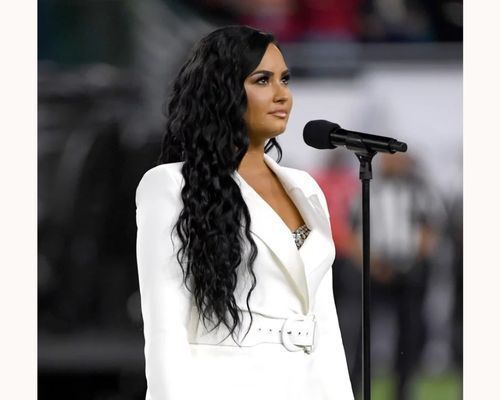 6. Long Black Locks Hairstyle
In Miami Gardens, Florida, Lovato sang the National Anthem on stage during Super Bowl LIV at Hard Rock Stadium. She complimented her sun-kissed skin with long black hair and in 2022 she has been seen in public with this hairstyle.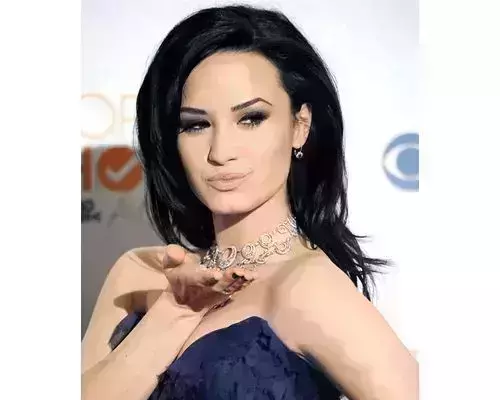 7. Raven With A Layered Black Cut
Demi, who needed a makeover, went full raven for the People's Choice Awards, in Los Angeles, sporting a layered black cut.
Similar to Demi Lovato, check out the signature Kristin Cavallari haircut which has been very popular.
8. Shoulder Length Cut
This Demi Lovato hairstyle showcases her shoulder length hair. Lovato was stylish and in good health as she spoke on stage at the Teen Vogue Summit in Los Angeles' Goya Studios. The short haircut looked perfect on her complimenting her outfit.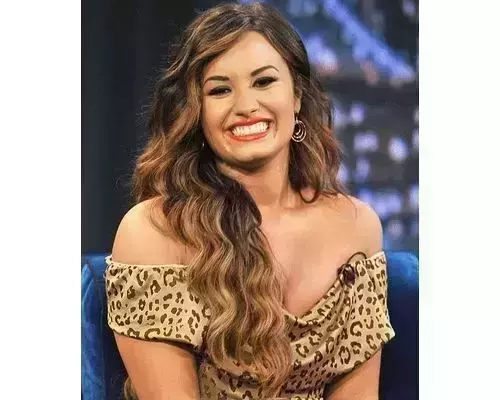 9. Side Swept Bangs
Demi chose a honey brown shade and allowed her side-swept bangs to grow out, which she flaunted on Late Night With Jimmy Fallon several times.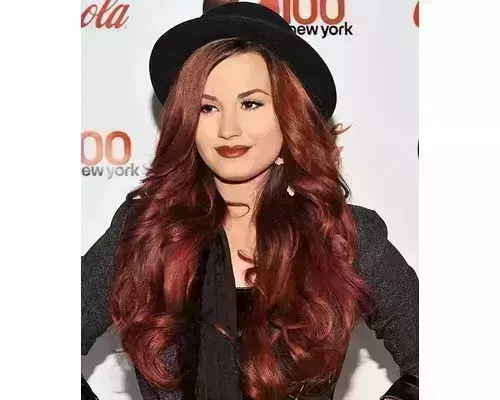 10. Red Brunette Demi Lovato Hairstyle
During a Z100 Jingle Ball pre-party in New York City, Demi debuted her new copper-tinted hair after conquering blonde and brunette hair.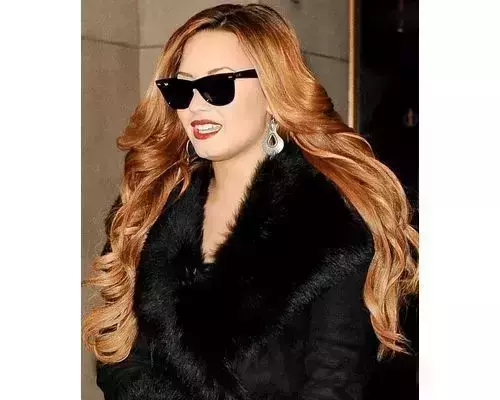 11. Copper Hair
When Demi's deep red shade melded with a golden copper tone and ultra-glamorous waves, she allowed the sun in.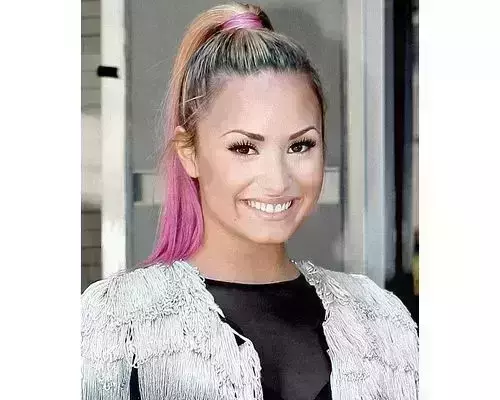 12. Pink Ponytail
Demi boosted her appearance with platinum and pink ponytails for The X Factor press tour after she ran out of natural hair colours to experiment with. She is very often seen experimenting with her hair colours. This demi lovato haircut wherein she has experimented with pink color on a ponytail had become extremely popular.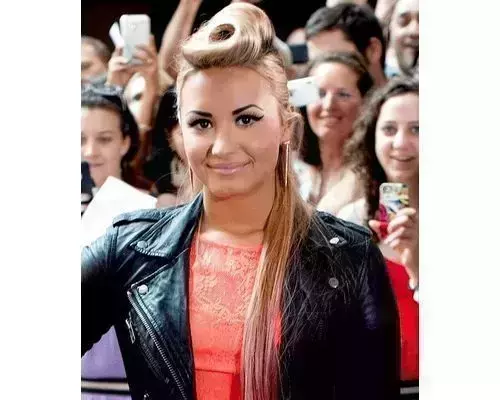 13. Retro Hairstyle
Demi added classic trends, like this rolled bun 'do, to her ever-evolving hair history because she thought of a simple high tail. This is one of the most famous Demi Lovato Hairstyles. If you are looking for new bun hairstyles for inspiration, do check out Drew Barrymore hairstyles as she provides ample inspiration for stylish haircuts which can transform your look.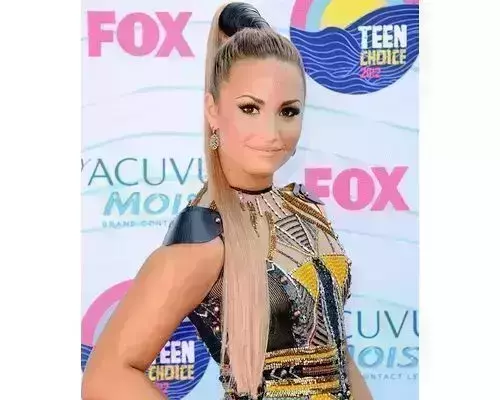 14. Super High Ponytail
She experimented with colour, spreading fading pink across her mane. Demi wore her golden hair in a pin-straight ponytail and a super-high ponytail on the Teen Choice Awards red carpet.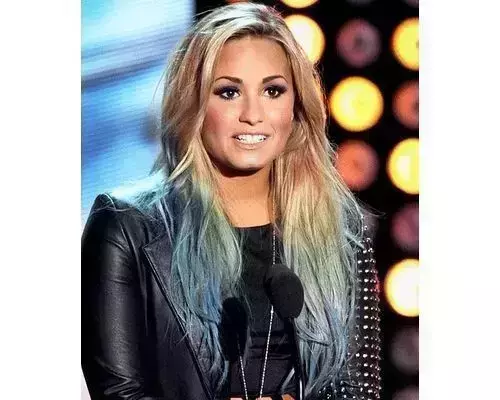 15. Ombre Demi Lovato Hairstyle
Demi debuted a brand-new shade of hair inside the Teen Choice Awards that she didn't wear on the red carpet, blue ombre.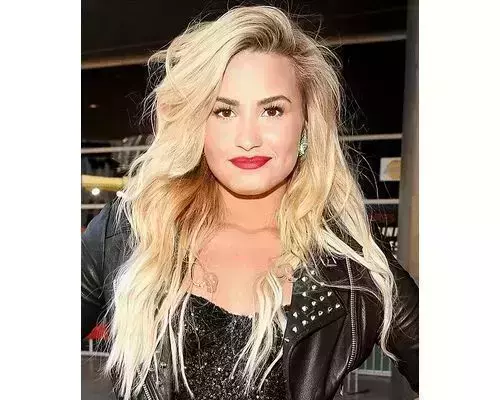 16. All Blonde Demi Lovato Hairstyle
Demi finished out her summer in Los Angeles, with an all-blonde, seductive bombshell. While less outrageous than the pink tips or blue and black all-over style she previously wore, Demi's more natural blonde hairstyle is still a far cry from her natural brown locks.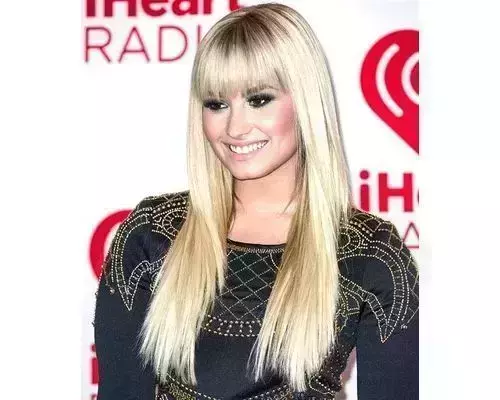 17. Blonde Bangs
In Las Vegas, at the iHeartRadio Music Festival, Demi experimented with bangs which is one of the most common Demi Lovato Hairstyles.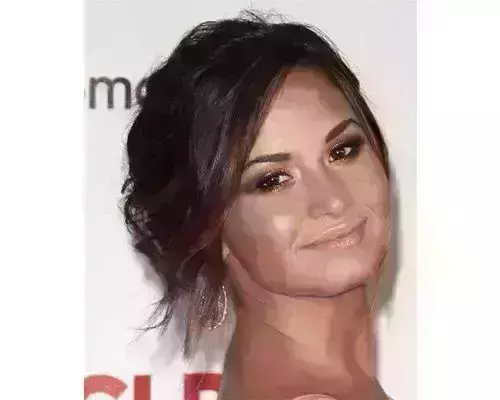 18. Updo Hairstyle
This Long curly Dark Mocha Brunette Updo is accompanied by Side Swept Bangs and Red Highlights to soften the style. Face, strands are left out in the front and sides of this casual updo while being pinned up in the back. It's simple to recreate this style.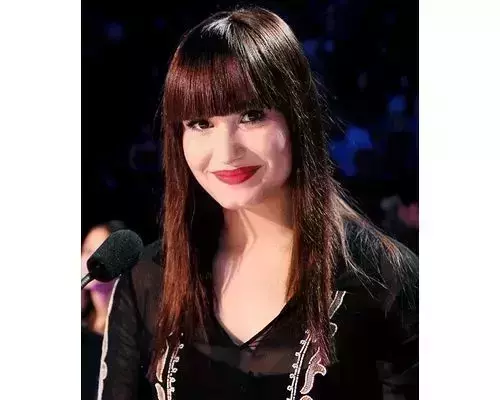 19. Rich Brunette Demi Lovato Hairstyle
Demi abandoned the peroxide and appeared on The X Factor sporting a rich brunette hairstyle. This is also one of the common hairstyles that this singer pulls out often.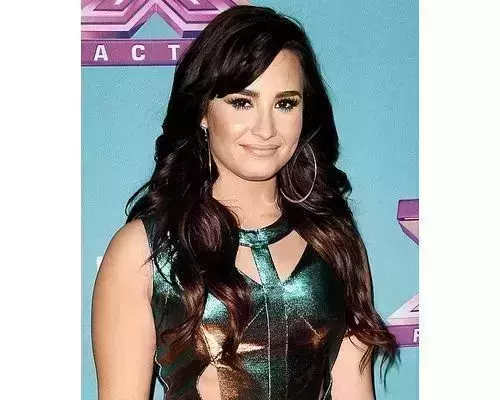 20. Bangs With Loose Curls
Demi prefers side-swept bangs and loose curls. Her outfit was flawless and her hair gave it the perfect match.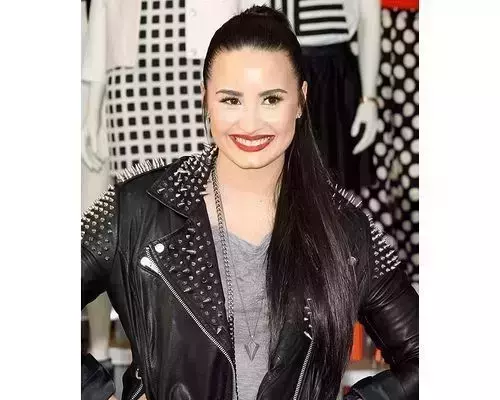 21. Chic High Ponytail
The singer wore a high brunette ponytail for her Valentine's Day ensemble for the Topshop Topman grand opening at The Grove in Los Angeles.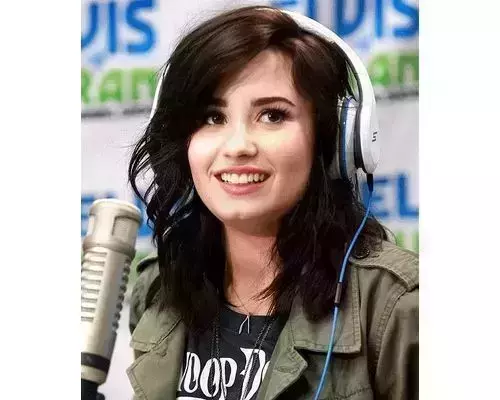 22. Natural Demi Lovato Hairstyle
Demi Lovato stopped by New York City's Z100 radio station. She wore her hair down and unstyled which is one of her casual and natural looks.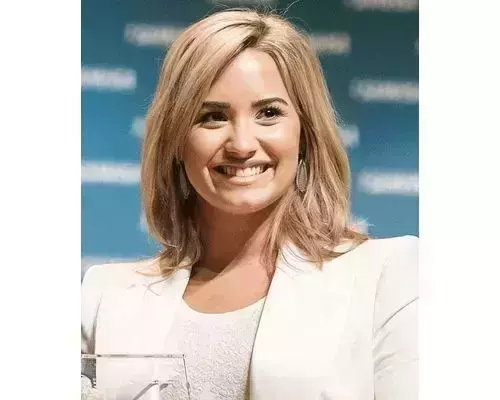 23. Demi Lovato's Short Hair
Demi Lovato spoke at the 8th National Children's Mental Health Awareness Day in the Theater of Performing Arts at the University of The District of Columbia while flaunting a golden blonde bob. This bob suited her face and outfit perfectly.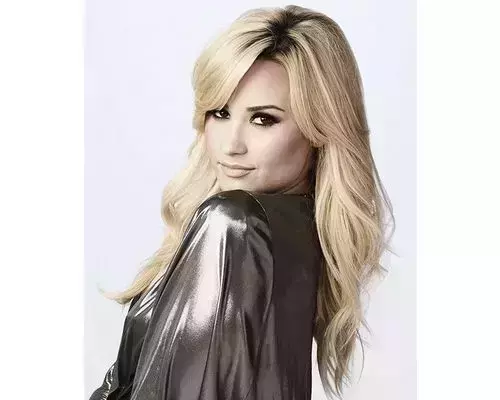 24. Long Platinum Strands
Demi flaunted long, nearly platinum strands for press pictures. She was seen pairing this hairstyle with shimmer dresses and leather dresses which suited her very well.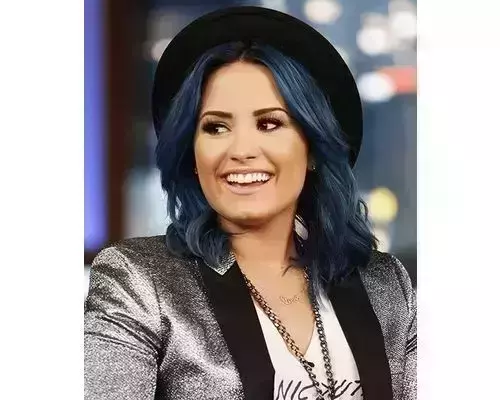 25. Indigo Short Haircut
Demi's experimenting with hair colour never turned off her looks. This indigo shade gave her the ultimate look.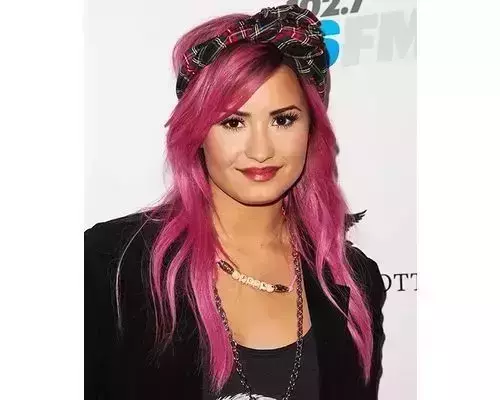 26. Ultra Hot Pink Demi Lovato Hairstyle
Demi swapped her blue colours for an ultra-hot pink shade during a pre-Grammy celebration. Like every other colour, this ultra-bold pink is one of those colours which she carries off perfectly.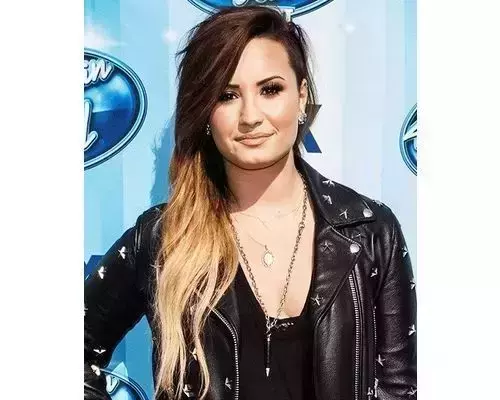 27. Demi Lovato's Undercut
For her performance at the American Idol final. Demi pulled a Skrillex for an undercut, leaving the rest of her hair in long ombré locks.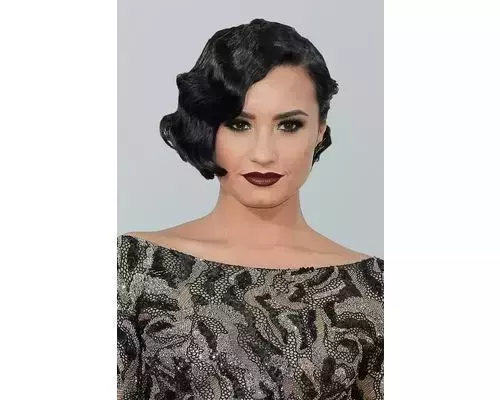 28. Finger Wave Variation
At the American Music Awards, a vampy Lovato steps out in a 1920s finger wave variation on her now-signature chin-length cut, looking gloriously film noir.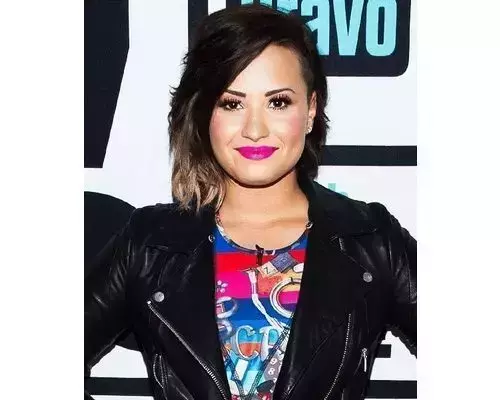 29. Demi Lovato's Pixie Haircut
When Demi appeared on Bravo's Watch What Happens Live, she flaunted an ombré haircut, indicating that she was done with the length and pastels.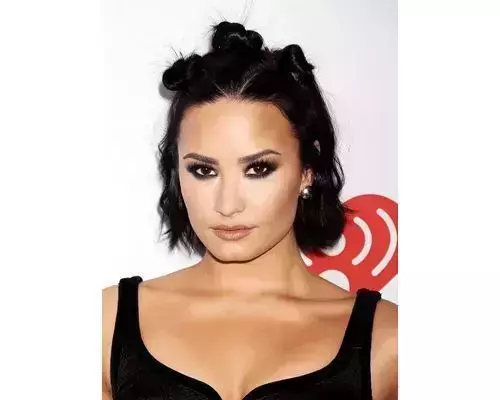 30. Geometric Middle Part With Buns
At the iHeartRadio Music Festival in Las Vegas in September 2015, Demi ditched her ombré tips in favour of a more natural bob that was enhanced by three cute buns and a geometric centre part.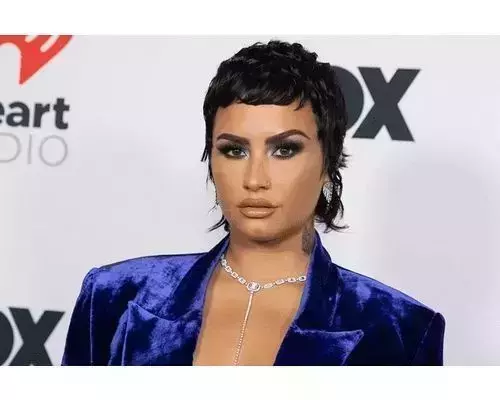 31. Mullet
It's time to start over! The singer showcased her rocker persona with a mullet at the iHeartRadio Music Awards.