31 Spectacular Kristin Cavallari Hairstyles And Haircuts
Arunima Saha
Updated At 26 Aug 23
This thirty five year old American TV personality rose to fame as a part of the cast member in the famous reality show telecasted on MTV called Laguna Beach: The Real Orange County. Along with being glamorous, she is vivacious. We all know how she became a mother at a young age, right? However, despite being overloaded with responsibilities, she looks extremely chic and classy in every public appearance. Kristin Cavallari is famous for styling her hair and is known to showcase her top celebrity haircut. Since you are smitten by her looks and her hairstyles, we have compiled her thirty one madly popular haircuts including the well known Kristin Cavallari short haircut.
31 Spectacular Kristin Cavallari Hairstyles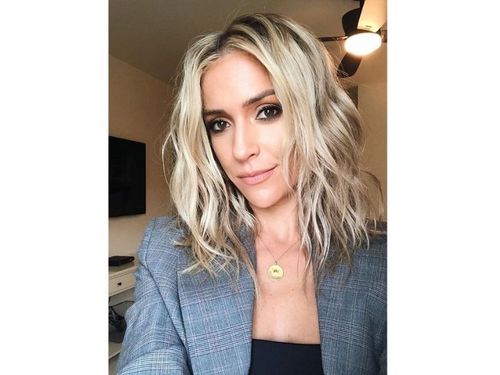 1. The Shortest Bob Cut Ever
Did you know that ever since Kristin Cavallari moved from California to Nashville, she chose a polished, shiny, and mid length wavy lob haircut as her signature hairstyle? However, she ditched this signature style and got rid of the beachy highlights and bangs. She went for this famous Kristin Cavallari lob haircut as shown in the picture where she is wearing the razor like edgy hairstyle while being in the arms of her husband.
Also check out our guide to find out the best Kendall Jenner hairstyles as we list her 25 most popular hairstyles. From straight hair, layered hairstyles to bob cut, we cover all the popular ones.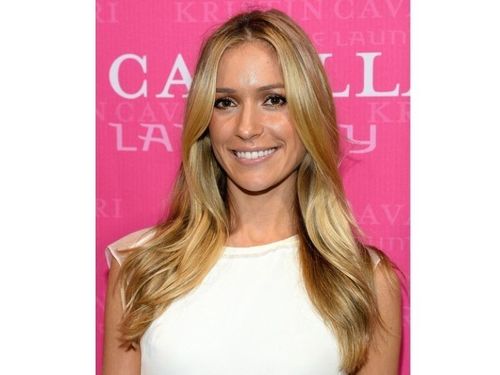 2. Kristin Cavallari Ash Blonde Long Hair
Doesn't Kristin Cavallari look the most attractive in her long, straight hairdo? Correct us if we are wrong but when she wore this hairdo at a promotional event, her face looked tight and enlightened. The ends of this hairstyle were wavy. Also, the bangs were center parted and slightly curled. The length of the bangs was as long as the other locks of her hair.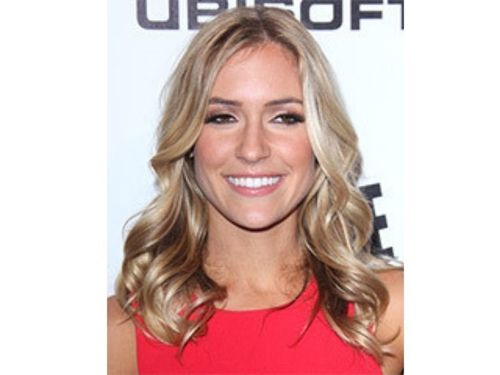 3. Champagne Blonde Medium Length Hair
If your hair texture and hair density aren't thick, you can go for this simple Kristin Cavallari haircut. This haircut is called a wavy blunt cut. The ends of this hairstyle have soft waves. However, if you are short on time, you can't recreate this one because it takes about half an hour to get this hairstyle done the right way. One of the best shoulder length haircuts, this looks stunning and gorgeous on Kristin.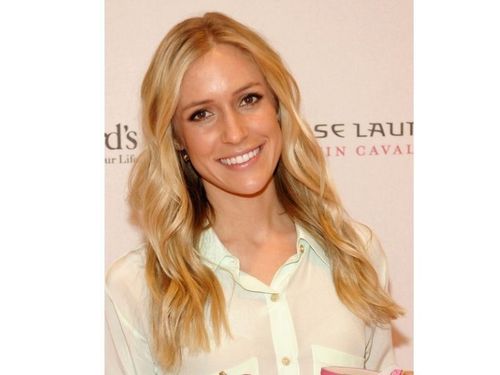 4. Blonde Hair With Slight Wavy Curls
If you go by all of the famous Kristin Cavallari hairstyles, you will notice a distinct similarity. This similarity is that she is fond of blonde colored hairdos. Be it ash blonde or be it chunky blonde highlights, she stays away from dark brunette looks. This hairstyle didn't have much layering which is cool for wavy hair.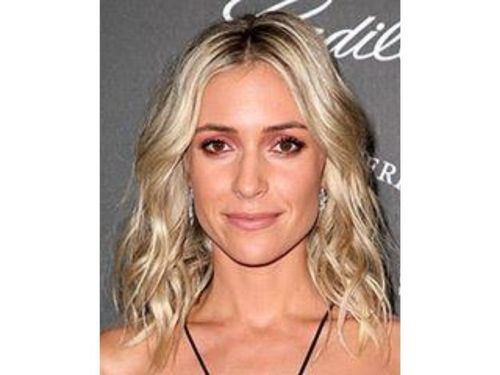 5. Kristin Cavallari Blonde Bob Cut
The waves in this hairstyle add plenty of bounce and free movement to Kristin Cavallari's hair. Although this hairdo has light blonde artificial highlights, it looks like it has always been natural. The length of this haircut is such that it touches her shoulders.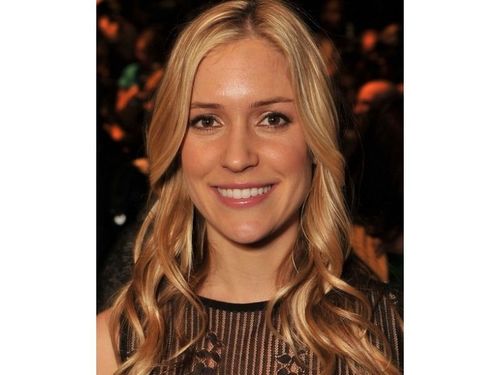 6. Romantic Curled Hair
This hairstyle is one of those Kristin Cavallari hairstyles that is the most suitable for women with noticeably thin hair. The hair is side parted. The curls are shining which is eye catching. Isn't it?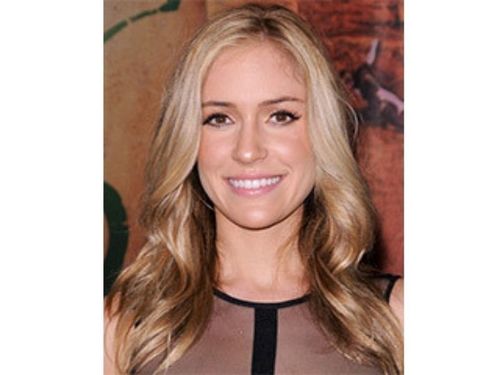 7. Play Of Contrast Hairdo
Kristin Cavallari has dark blonde hair color in this photo. Along with it, she has done light blonde highlights at the ends of her hair. If you want to get inspired by any of Kristin Cavallari's hairstyles for a daytime event, you can't find a better option than this casual one.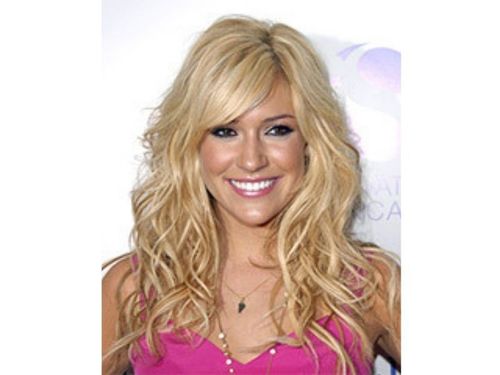 8. Long Hair With Waves
This is an example of a formal Kristin Cavallari long hairstyle. The way the weight of the hair has been styled, the density of the hair looks maximized. All you need is a blow dryer and a curling iron to execute this hairstyle. In this hairdo, her bangs were swept sideways.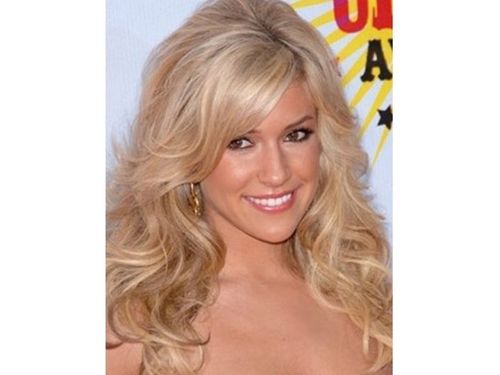 9. Long Hair With Heavy Waves
This is the wildly famous Kristin Cavallari new haircut as it differs from her signature hairstyle. If you are looking for various innovative ways to style your long hair, you can go for this long hairstyle with fluffy curls. Did you realize that it looks like a variant of Marilyn Monroe's hairstyle?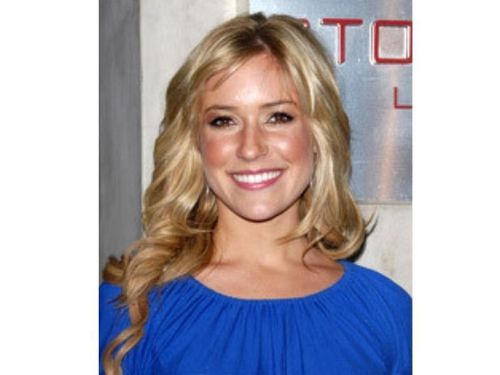 10. Longer And More Golden Hairdo
If you are trying to add more gloss to your mid length or long mane, opt for this style without any hesitation. The curls here weren't tousled up, that is, they were absolutely perfect. Her gold colored locks enhanced her overall appearance.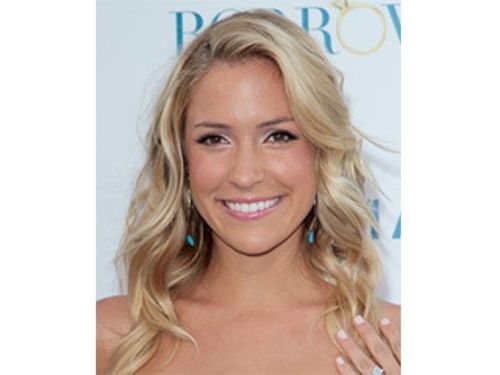 11. Long Wavy Hair Low Lighted With Beige Blonde
Are you looking for a hairstyle that would flatter your 'I am a Barbie Doll' look? Are you a beach person with tanned skin and blonde hair? If the answers are yes, you have found the perfect straight cut hairstyle. Be sure to impress by getting inspired by Kristin Cavallari.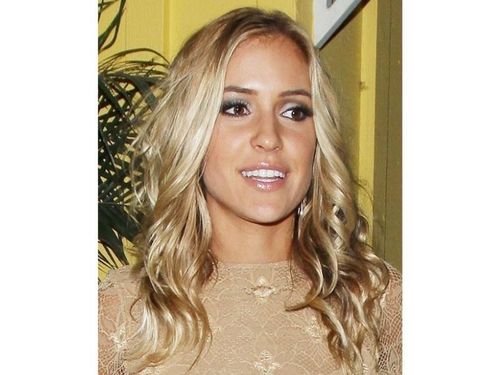 12. Velvety Curls And Blonde Waves Combo Look
In case you were cribbing about not finding a hairstyle that highlights your eyes by giving them prominence, your cribbing ends here. This Kristin Cavallari haircut has textured locks and is side parted. The velvety and blonde curls add elegance to the laid back hairdo.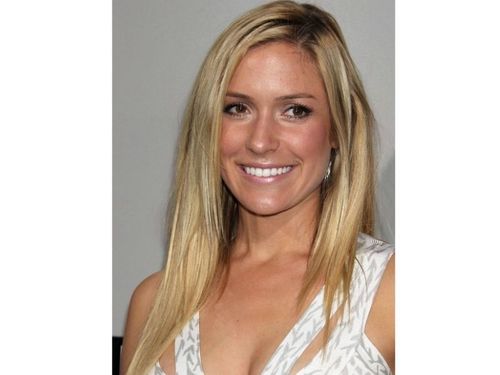 13. Kristin Cavallari Long Hair
We all love straight hair, don't we? Even Kristin Cavallari feels the same. She has been sporting this unevenly straight haircut on quite a few occasions. The quirkiest factor about this hairstyle is that the layered cut isn't equal on both sides.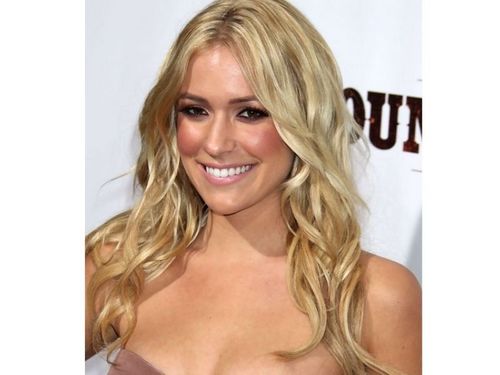 14. Summers On Beaches Long Hairstyle
Kristin Cavallari has been a Californian beach girl forever. So, why shouldn't she wear a hairstyle that transmits the 'I love a good summer on the beach' vibe? This hairstyle had touseled and wavy curls with a center parting.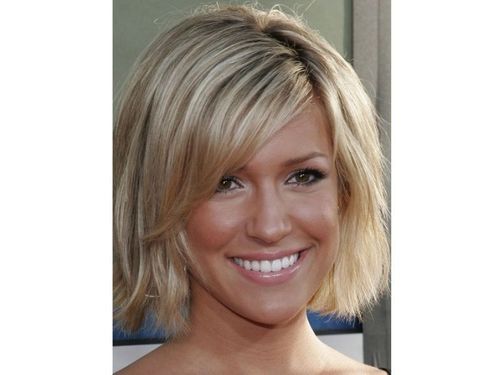 15. Kristin Cavallari Lob Haircut
If your skin tone matches Kristin Cavallari's, you can't possibly get a better haircut to flatter it. All you have to do is chop off most of your hair and create bangs that sweep sideways. This Kristin Cavallari short haircut is extremely popular and can transform the look completely.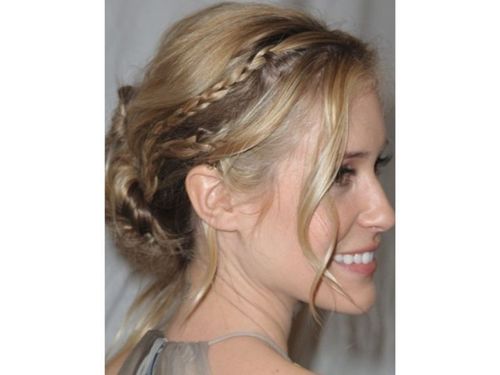 16. Long And Braided Hairdo
This is another eloquent example of the Kristin Cavallari new haircut. You are surely going to look like a princess in this hairdo. What you have to do to recreate this hairstyle is make a loose braided bun at the bottom and let some of the locks flow and fall on the face.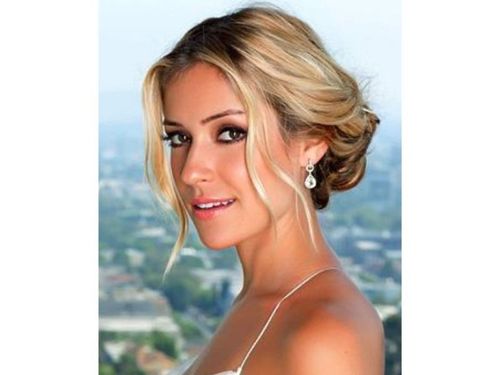 17. Kristin Cavallari Hairstyle For Brides
Kristin Cavallari's hairstyles are as diverse as the list of occasions that a human can possibly attend in a lifetime. This hairdo is suitable for weddings, be it for the bride or the bridesmaids. Here, in this case, the bun isn't made of braids.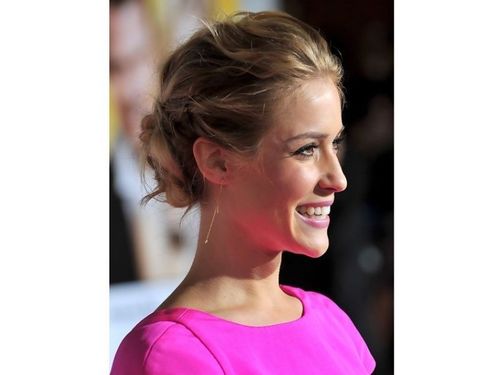 18. Curled Hair Updo
This hairstyle brings back all the eyeballs to the face of Kristin Cavallari. She has taken the entirety of her wavy hair and made a bun out of it. However, she has left loose some of the strands of hair at the front. These free falling locks give a textured messy look.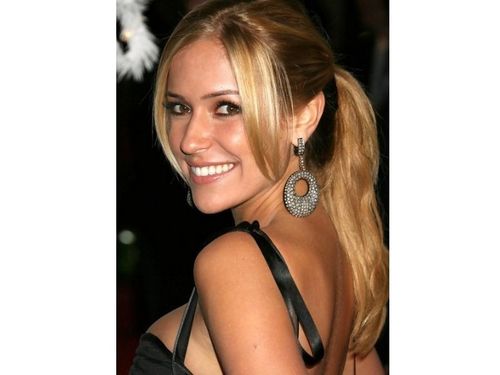 19. Kristin Cavallari Ponytail
Is there anyone who has had long hair and yet hasn't sported the long ponytail look? No one, for sure, right? Ponytails make you look younger than you are which is an added benefit. This hairstyle comes with bangs that will frame your face, just like it does for Kristin Cavallari.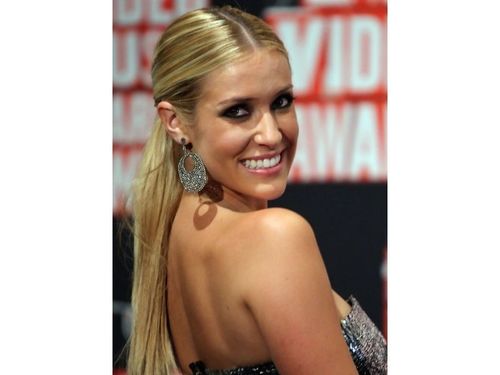 20. Ponytail Without Bangs
This ponytail without face framing bangs looks better on people with sleek, smooth, long, and blonde straight hair similar to Kristin Cavallari. It will add beauty to any outfit for any event. Take our word on this.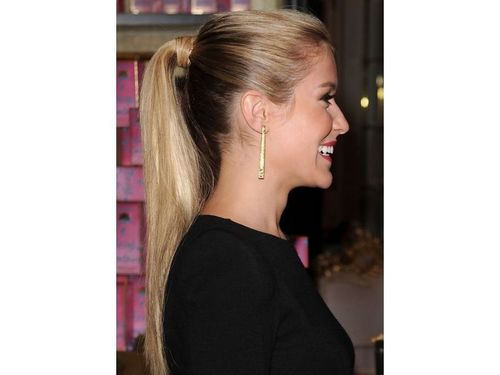 21. Long Ponytail With Rounded Locks
No hairstyle can get more sophisticated and beautiful than this one. In this hairstyle, Kristin Cavallari has taken the front locks and used them to tie the ponytail. In case you don't have a matching hair accessory to tie your hair, you can go for this hairstyle.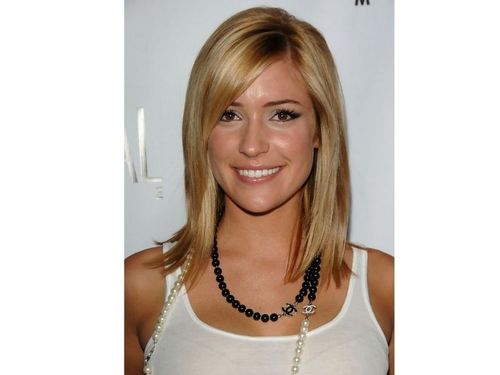 22. Straight Hair But Medium Length
This is one of those Kristin Cavallari hairstyles that is simple and sweet. She is famous for her blonde looks. So, this hairstyle doesn't come as a surprise. The side parting and the side swept bangs make her face look significantly shorter than it really is.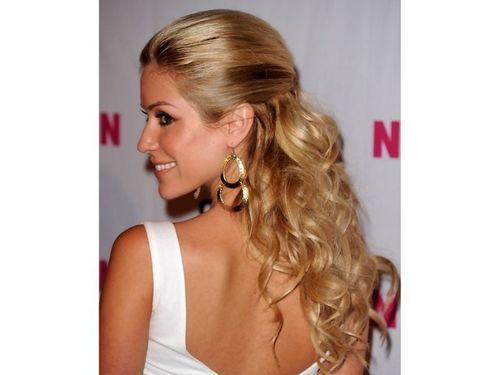 23. Half Up And Half Down Hairstyle
Long, beautiful curls are a source of feminine energy. When Kristin Cavallari opted for this half up and half down hair updo, she decided to stop her locks from falling on her face time and again. This hairstyle adds volume and height to the natural hair.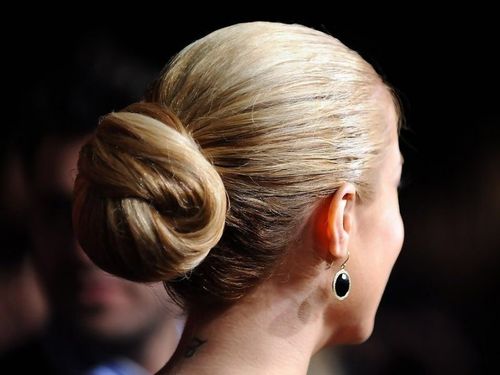 24. Kristin Cavallari Elegant Hair Knot Look
Have you been looking for a hairstyle that is perfect for formal events? If yes, we have done the job for you. This elegantly twisted and knotted bun beams with class. Once you take out time to recreate this famous Kristin Cavallari hairstyle, your hair will stay in the same place, that is, no strand will fall out of place at any point.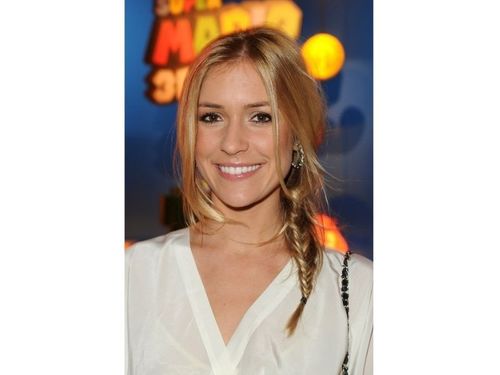 25. Fishtail Braid Haircut
This youthful and chic fishtail braid hairstyle sends out a sun kissed look even in winters. Here, we see a drama of contrasting colors as well. The roots have a darker shade of blonde whereas the top and the end portion of the hair have a lighter shade of blonde. The face framing loose strands are feminine and pretty.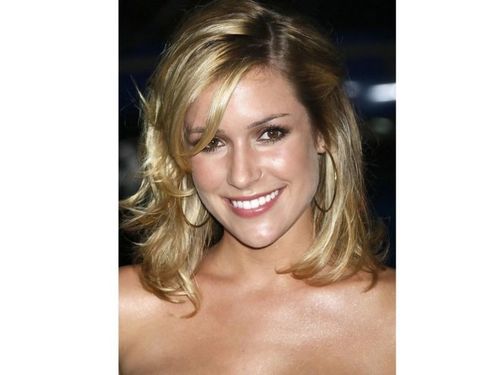 26. Shoulder Length Hairstyle
Side swept long bangs? Done. Curled locks on shining shoulder length hair? Done. You don't need to make much effort to get this style done. Easy on time is a big advantage, isn't it?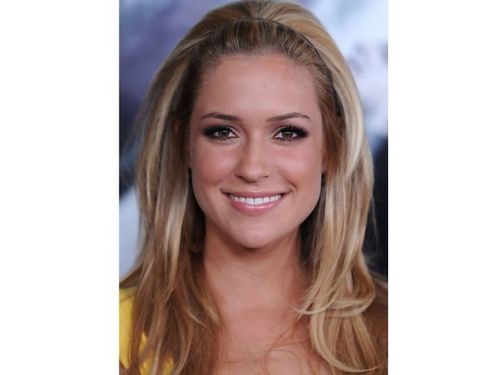 27. Medium Length Hairdo With A Headband
This is an old school hairstyle, literally. If you look at Kristin Cavallari in this hairdo, you are surely going to remember your school days when you paired your mid length hair with a simple headband. She brings back nostalgia with this hairstyle, doesn't she?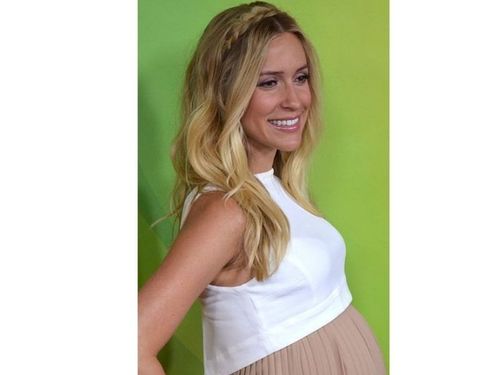 28. A Single Side Braid Hairstyle
Kristin Cavallari has worn multiple hairstyles over time. However, we can't stop gushing about this super chic look with a single braid on one side of the hair while she flaunted her baby bump. She looked like she was going to be the most divine looking mother, didn't she?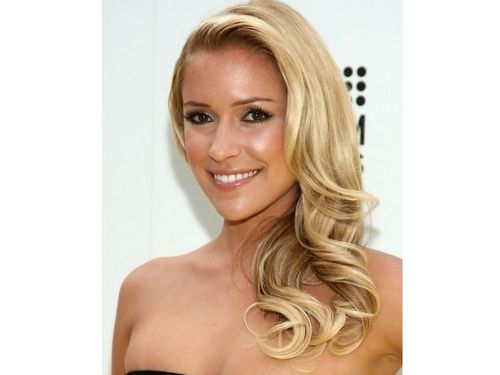 29. Not So Fussy Hairstyle
The softly curled ends of this hairdo are swept to a particular side. It flows onto the shoulders like a river. Pair it up with a no make up or nude look and you are ready to go.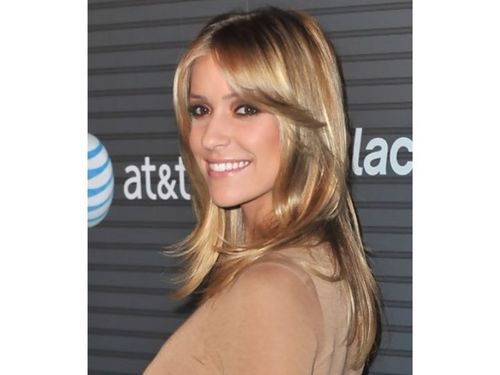 30. Kristin Cavallari Straight Layered Haircut
We have covered fancy hairstyles above. However, in case you want a hairstyle that you can recreate for your office look, this is the one for you. The side fringes are slightly bent, that is, curled. The other portion of Kristin's hair is cut into noticeable layers.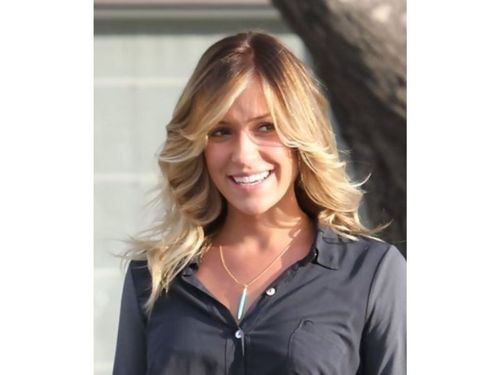 31. Ombre Colored Hairdo
Tired of playing with the same blonde hair highlights all the time? Don't make a sour face because you can take inspiration from this ombre balayage done by Kristin Cavallari.