51 Stunning Jennifer Garner Hairstyles And Haircuts
Ankita Ghoshal
Updated At 10 Jan 23
Jennifer Garner is a famous American actress, known best for playing the role of Sydney Bristow, a CIA officer in Alias, an ABC spy-action thriller. She has always been making headlines with her stylish hairdos and we are here to talk about that.
Jennifer Garner hairstyles are simple, doable and very practical for everyday life. Also, they go well with most of the outfits so that is the cherry on the cake. One of the best celebrity hairstyles that you can refer to, we list down 51 stunning Jennifer Garner haircuts that you must try at least once.

51 Best Jennifer Gartner Hairstyles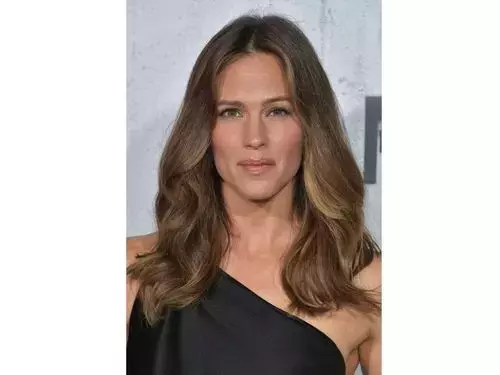 1. Long Wavy Hair
Jennifer Garner showed up at the Los Angeles premiere of The Kingdom with her hair held loose and she looked great. She left her long length loose as it sat over her shoulders. To give more body and shape, soft layers were also added to the hairstyle. To complete the look, her sliced-cut bangs sat on her forehead for emphasizing her gorgeous eyes.
Also check out the most popular Heidi Klum hairstyles which include all the popular ones like waves, blunt & straight hairstyles, side swept bangs, long layered hairstyles, highlights and many more.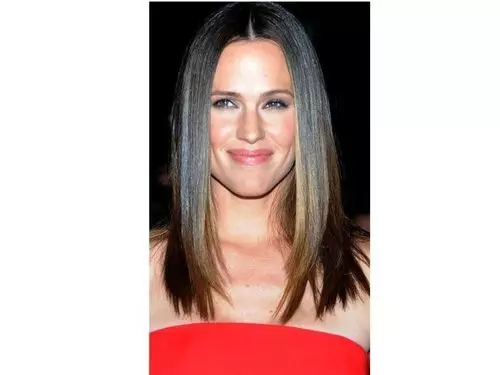 2. Long Straight Hairstyle
We spotted Jennifer Garner at the Milk and Bookies First Annual Story Time Celebration and she looked phenomenal. She was sporting a very simple hairstyle and it is probably one of the easiest Jennifer Garner hairstyles that you will come across. She had her layers cut in a jagged way and they were added on her mid-lengths. This created softness and movement for an amazing finish.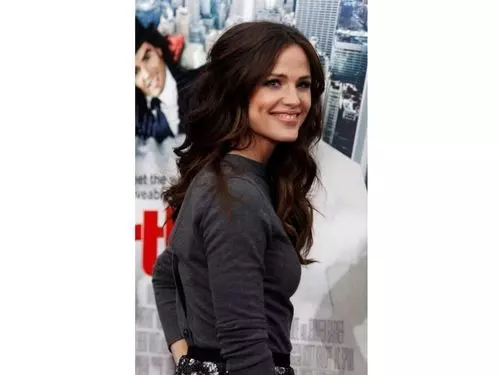 3. Dark Chocolate Brunette Long Wavy Hairstyle
For this Jennifer Garner new haircut, your tousled waves need to sit on your shoulders to show off simple layers cutting through the ends for enhancing movement. This would also be encouraging a bounce for that sassy look we love. It would look lovely on ladies whose hair has a natural kink. You will need some product for taming your fly-aways.
Check out the best Jennifer Lopez hairstyles as we list all her stylish haircuts which include long hairstyles, curly hair, side parted hairstyle and many more.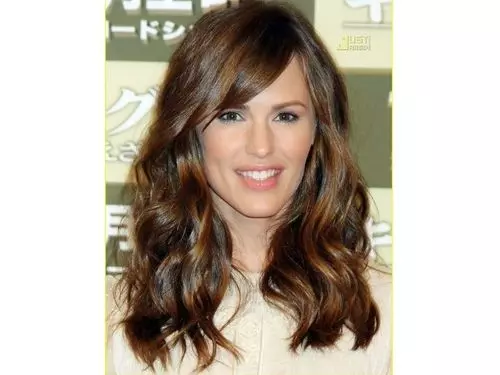 4. Light Brunette Highlights with Dark Brunette Long Wavy Hairstyle
If you are looking for some casual Jennifer Garner haircuts, you will love this one. It has waves on the back as well as the sides for giving the look movement and shape. At the crown, you will find that the top has been teased. This would look wonderful on people who have a round face shape. You can easily re-create this hairstyle and you will need some product for adding shine and hold the hair in place.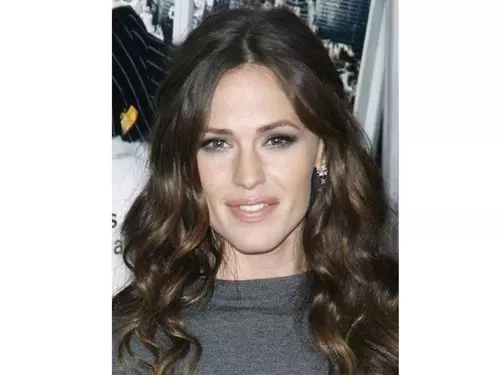 5. Dark Brunette Long Wavy Hairstyle
This hairdo is perfect for formal events and parties. The hair is styled in waves on the sides and back which adds movement to the ends as well as the mid-lengths. It gives a very groovy feel and look. This one is also best suited for people with round face shape. You must use a product to keep the hair in place and to add shine.
Check out the best Jennifer Aniston haircut as our guide covers all her popular hairstyles including wavy hair, straight hair, rachel green haircut and many more.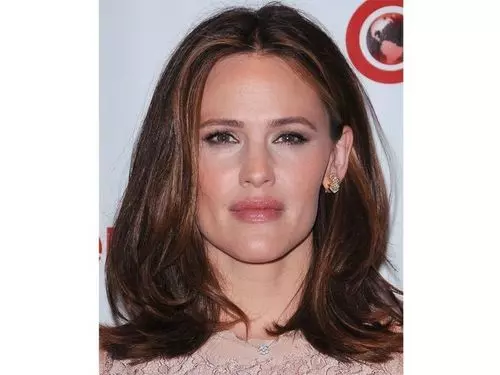 6. Light Brunette Highlights on Medium Straight Brunette
This is one of those Jennifer Garner short hair styles which is perfect for people with medium lengthed hair. The hair is jagged cut through its lengths and layers for achieving a textured feel and look. This is a very simple yet elegant hair style which is also very easy to maintain. Make sure to go for regular trims to maintain the beauty of this hairstyle.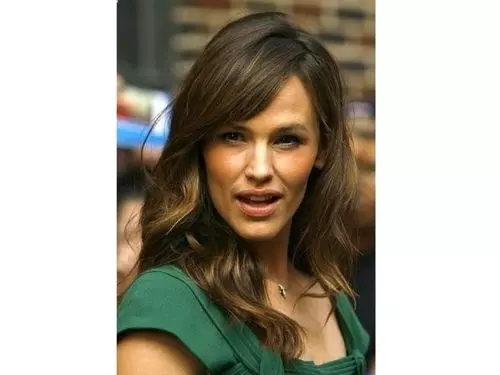 7. Brunette Medium Wavy Hairstyle
To achieve this hairstyle, the edges are trimmed in blunt cuts and styled in loose waves on the back and through the sides. This gives the medium brunette locks a soft bouncy feel and look. You can easily recreate this look at your home with a big curling iron. You will need a small quantity of product for shine and hold.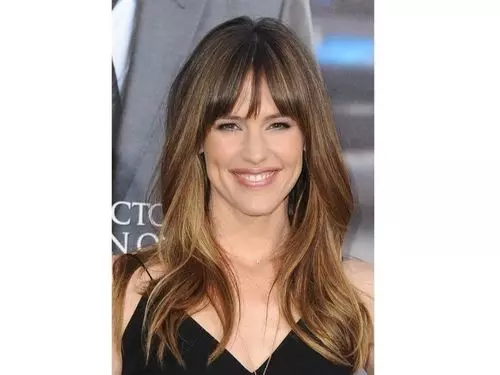 8. Dark Blonde Highlights and Layered Bangs on Long Straight Brunette Hair
For this look, give your hair a jagged cut and then, blow-wave it for achieving a smooth style with subtle movement towards the ends. Then, the bangs are smoothened down for framing the top of one's face. This gives a magnificent look to the over-all hairstyle. To avoid split ends, go for regular trimmings in every 4 to 6 weeks.
Check out our guide to find the best Lisa Rinna haircut along with all her popular ones as we list 33 of her all time great hairstyles. From feathered hairstyles to pixie cut, we have covered all of them.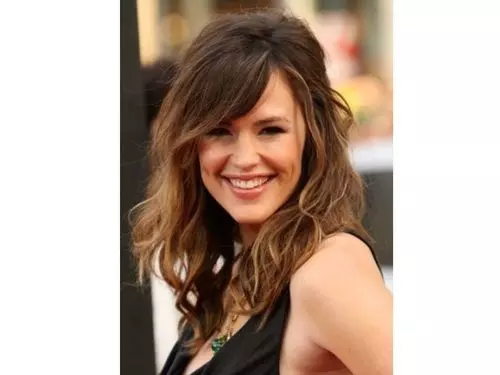 9. Side Swept Bangs on Long Wavy Brunette Hair
This is one of the cutest Jennifer Garner hairstyles. For this, loose waves get added to the back and the sides for giving a lot of bounce and movement to the hair. For softening the over-all hairstyle, the bangs get blow-waved smoothly. For more hold and gloss, use some hair product of your choice.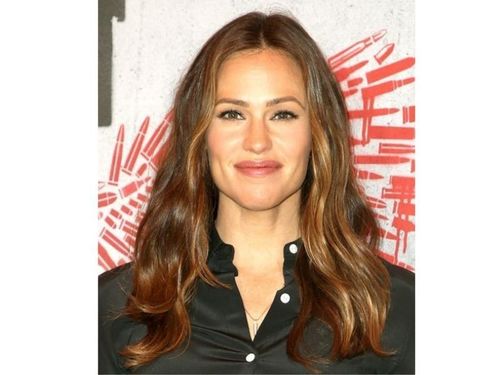 10. Dark Blonde Highlights on Dark Brunette Long Wavy Hairstyle
Jennifer Garner looks absolutely stunning in this new hairstyle. The asymmetrical bangs over long wavy hairstyle shape the face like a dream. To make the look a lot better, she has gone for blonde highlight on her long locks, This looks incredible. You would not need a lot of time to recreate this hairstyle. All you need is some hair product for holding your hair in place all through the day and you are sorted. If you have a square face, this hairstyle will give a diamond effect.
Check out our guide to find out the best Lisa Rinna haircut as we list her top 33 hairstyles which include bob cut, feathered hairstyle, straight hair and many more.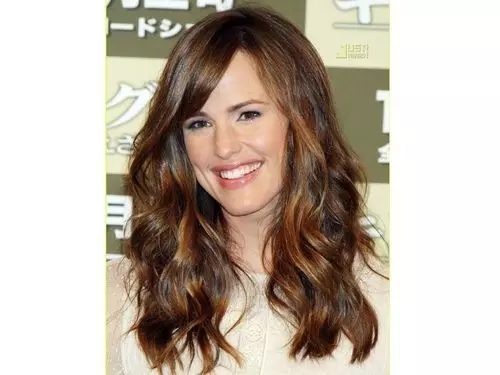 11. Light Brunette Highlights and Side Swept Bangs on Dark Brunette Long Wavy Hair
This Jennifer Garner haircut is a very simple hairstyle that you can easily do at home. Yet, it would add a very interesting punch to your appearance. The side part will allow the hair to frame the face and neck region well. To open up the look, hair is scooped behind the ear which not only looks lovely but also helps her show off her pretty earrings. If you wear glasses, this look is not for you. What adds life to the look are the subtle curls that also add movement and bounce. You must use a hairspray on the curls for locking them in and avoid fly-aways. Also, you need to remember that curls tend to drop throughout the day. So, if you want to have tight curls, curl them tightly right in the morning. This would ensure you have waves on your hair even at the end of the day. Get your hair cut every 4-5 weeks so that your hair stays healthy and in shape.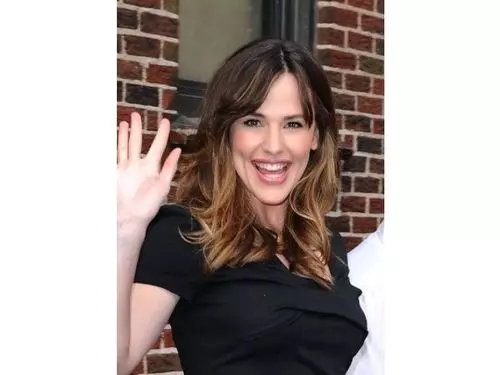 12. Short Hair with Blonde Highlights
If you are looking for easy Jennifer Garner short hair styles, this might be the one for you. For this, the diva has got the mid lengths of her hair coloured in blonde and the hair is set with wavy ends. She has completed the style with side bangs on either sides of her face. This will look great on people with long and oval face shapes as it would frame the face pretty well.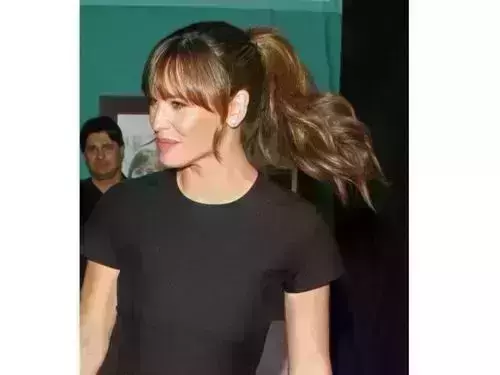 13. High Ponytail With Bangs
This hairstyle is perfect for formal events and cocktail parties. For this, you need to have a lot of bangs to cover your forehead. Hold your hair into a nice high ponytail and comb it well. The bangs should not be sparse as that would not give the same effect. Towards the sides of your face, pull out two long strands of face to give more dimension to your face shape.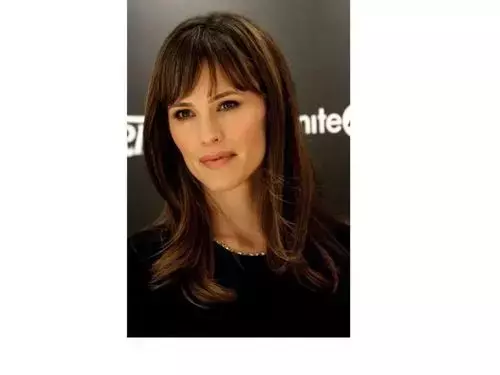 14. Straight Hair With Fringes
In one of her stage appearances, Jennifer Garner showed up with straight hair and fringes in the front. The hair reached up to her bust area and gave a very smart, sophisticated look. For achieving this look, you just need to straighten your mid-lengthed hair and cut some fringes that will shape your face well. Her hair, for this look, was a beautiful shade of chocolate brown and looked very elegant.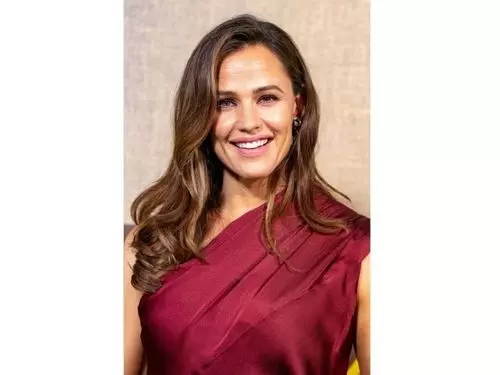 15. Wavy Hair with Side Parting
If you have a long face, this is one of those Jennifer Garner hairstyles that would look ravishing on you. Here, she has parted her hair from the left side and has let her wavy tresses fall on the right side. With the interesting color play of brown and blonde, this hairstyle is very easy to do and gives off a very chill and carefree vibe.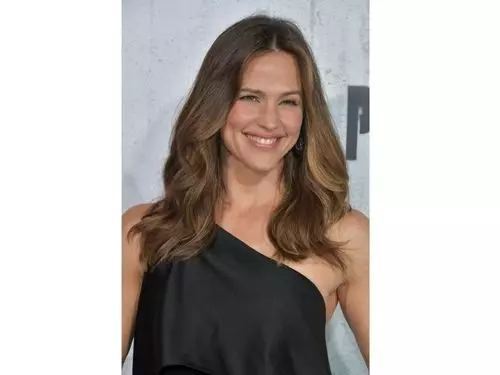 16. Layers with Central Parting
This easy-to-achieve hairstyle is all about style and charisma. For this, Garner has parted her hair right from the center and has let her hair fall on either sides of her face. The ends of her hair are curled loosely towards the outward side. If you have frizzy hair, make sure to secure the loose curls and tame the fly-aways with a product.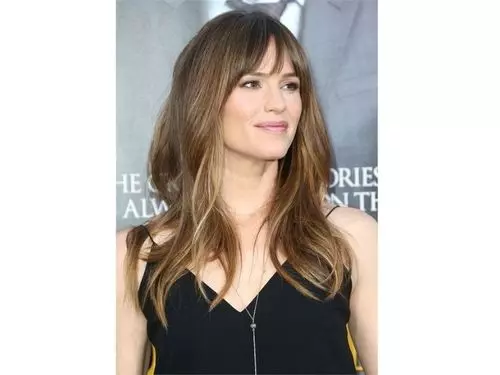 17. Side Swept Bangs with Long Waves
This Jennifer Garner hairstyle is ideal for people with a square face and angular features. Here, her long side-swept bangs graze her eyebrows and soften the hard angles. The bangs are longer towards the side and are wispy enough to give a sneak peak to her forehead. You must make sure your bangs are shorter right above the brow and longer on the sides of your face.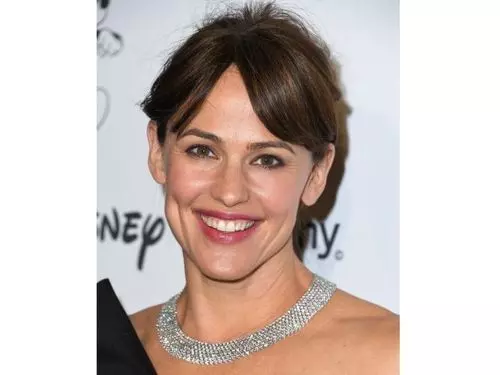 18. Jannifer Garner Curtain Bangs
Once Jennifer Garner was spotted with curtain bangs at the Save the Children Gala events in Beverly Hills. Her deep brown eyebrows and chestnut hair are complemented by a thick fringe that is kept in place with a part going down from the middle for letting the hair rest on either sides of the forehead. She has held her hair in a bun and looks ravishing.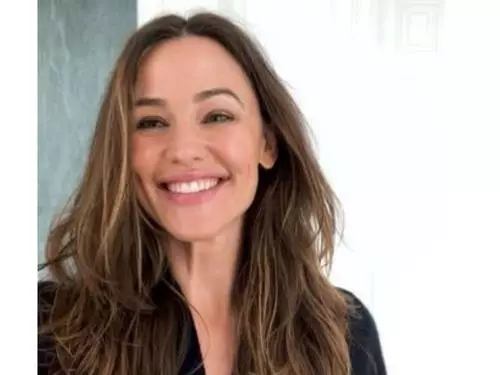 19. Jennifer Garner Beach Waves
To attain this look, use a hair styling product and scrunch your hair from the bottom. This will give more texture to your hair. Blow dry your hair using medium heat and for the final step, use some non-sticky hair oil on the tips of your hair. That's all! This is going to give you the perfect beach waves that look splendid on Jennifer Garner.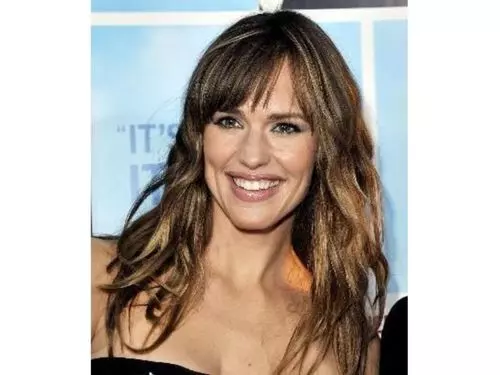 20. Blunt Bangs With Textured Hair
The actress is often spotted with blunt bangs on the sides of the face that add more texture to her mane while the rest of her hair rests in loose waves all around her face. If you have medium to long hair, you can easily recreate this look in minutes.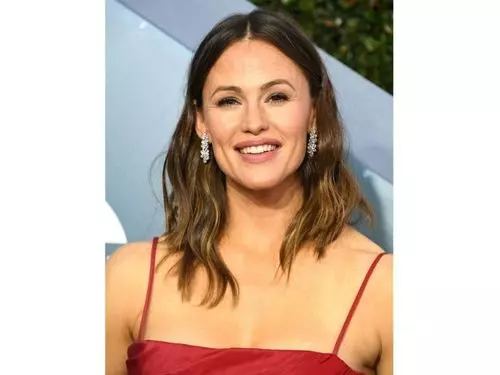 21. Hair Held Loose
At the Oscars, Jennifer Garner showed up with her hair held down. She tucked her glamorous, loose waves behind her hair for allowing her gorgeous diamond tassel earrings shine through. She has complete the look with powder-pink lip and subdued smoky eye. This hairstyle is perfect for brunches and evening parties. If you are running late or have made last-minute plans, this hairstyle will take seconds to do and will look lovely on all face shapes.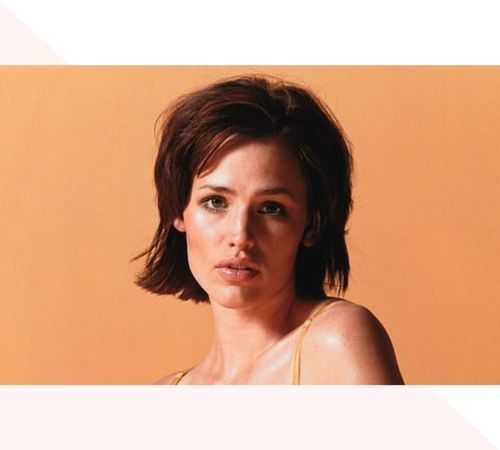 22. Jennifer Garner Bob Haircut
When Jennifer Garner was pregnant with her baby daughter, she was often spotted with a bob haircut and very less makeup. For months, she flaunted her bob and went for different styles and lengths. Her most loved style was to just go for a center parting and let the sleek and straight hair fall around her face. She also showed up at events and functions in this cute hairdo.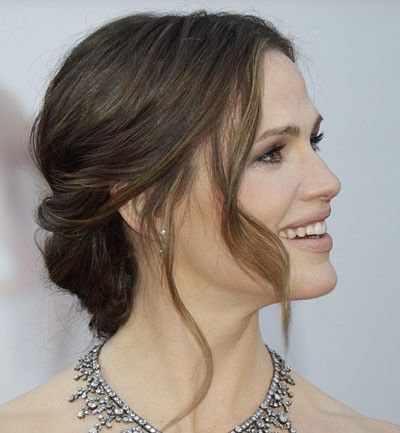 23. A Low Chignon
One of the most loved hairdos of Jennifer Garner is her low chignon. She mostly sported this look while playing her role in Daredevil. This hairdo works wonders with one length hair. It is simple, sleek and very fashionable too.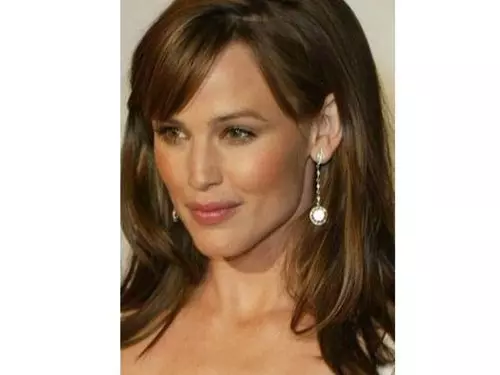 24. The Lob Haircut
When Jennifer Garner was playing a role in the 2000's Time of Your Life, her producers experimented with her hair which turned out to be a great success. They cut her hair in a lob and coloured her mane in a gorgeous shade of red. A lot of people said that that hairstyle made her look like Jennifer Love Hewitt, the If Only actress.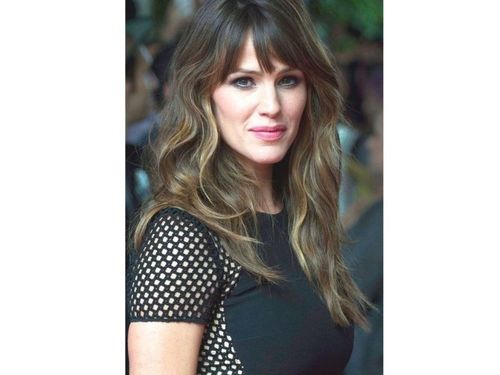 25. Short Blunt Bangs
In 2022, Jennifer Garner surprised her fans by sharing one of her throwback pictures with extremely short hair and bangs. She wore a with shirt that had oversized collars along with a brown midi skirt. Her hair looked very cool and vintage at the same time. To achieve this look, you need to cut your hair right above your shoulders and let them sit flat over your head. The ends should have a lot of volume to give the exact look. If you are always up for old-school stuff, this hairstyle might become your go-to in no time.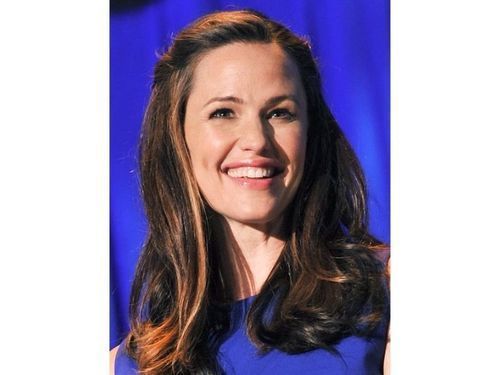 26. Pinned Back Ringlets
This is one of their dazzling hairstyles of Jennifer Garner. She just took a side partition and made the magical ringlets pinned back and the frames of the wavy layer highlight her face with a twinkling smile.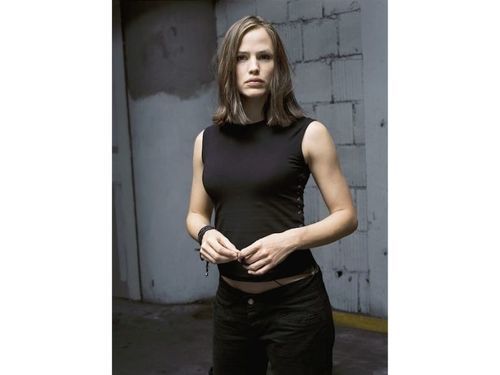 27. Chopped Straight Layers
Having medium-length hair? Then go with this Jennifer Garner Hairstyle. The most simple and stylish hairstyle for straight hair. The rocking hairstyle of Jennifer Garner!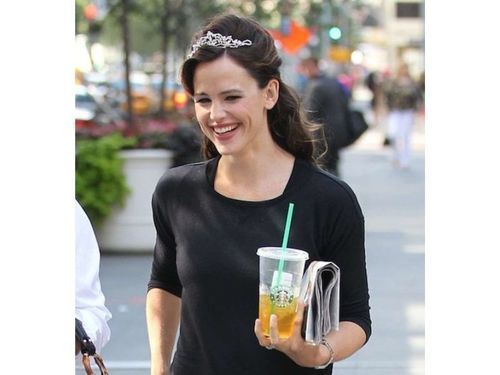 28. Jennifer Garner Princess Hairstyle
Just feel like a princess by this Jennifer Garner bouncy side partition pinned back hairstyle. Yes! Here pinned back gives a chic inspiration.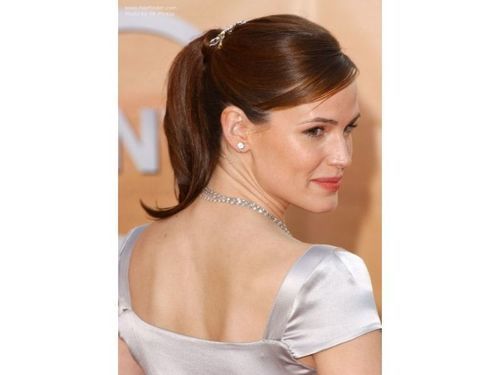 29. Anti Ageing Ponytail
This is one of the anti aging hairstyles of Jennifer Garner and it clearly makes it look younger. Never underestimate the power of the ponytail.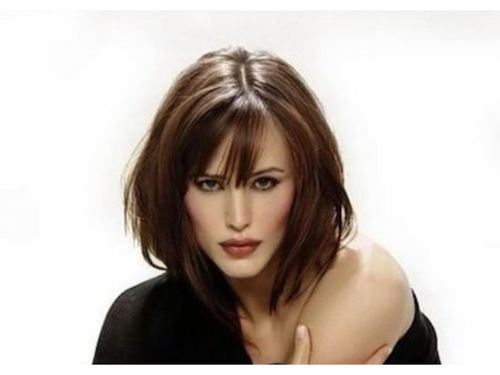 30. Messy Bob With Bangs
This Jennifer Garner hairstyle has a bang covering half of the forehead. Yeah, it is a centre-partition messed out but it never loses its style.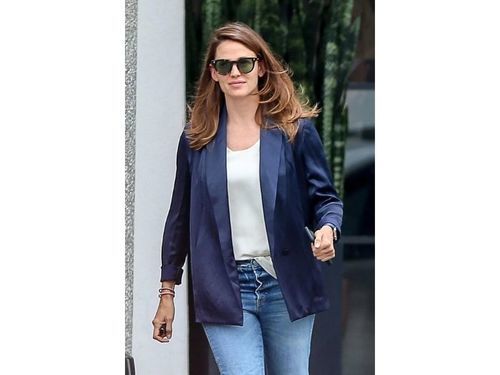 31. Blonde Hairstyle
Instead of cutting off a ton of length or going lighter with her colour, Garner simply freshened up her signature look by getting a trim and golden highlights. Garner's dedication to her signature bronde hair colour throughout the years is exactly why she continues to be a hair inspiration for brunettes getting highlights in salons across the country.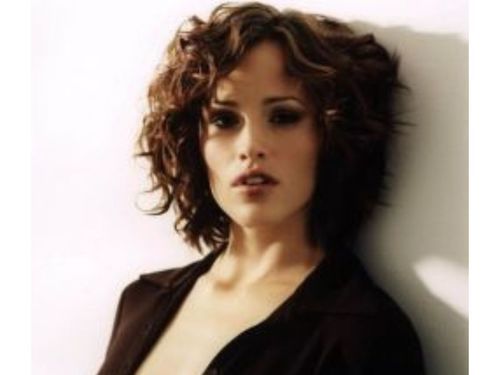 32. Curly Sleeky Bob
Short, long or medium hair Jennifer Garner hairstyles never fail to amaze us! Mostly Jennifer Garner prefers centre-partition hairstyles while most people don't. But she breaks the myth!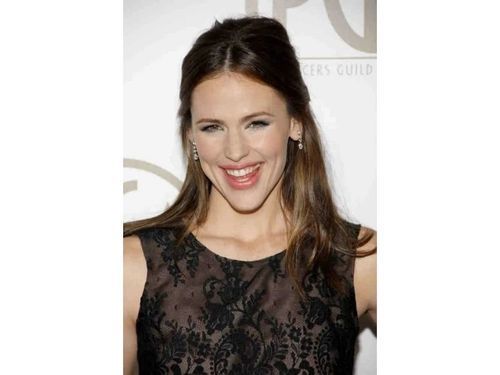 33. Center Partition Queen
Jennifer Garner walked at the 24th Annual Producers Guild Awards to sit with a straight, half-up hairstyle and a fresh face look.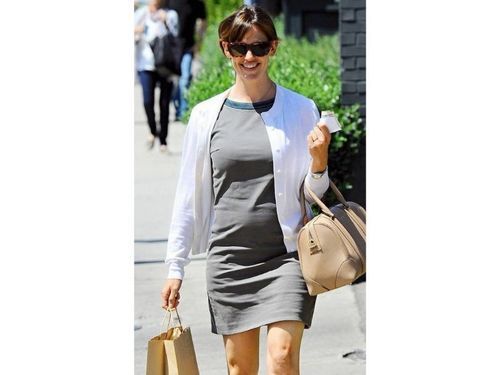 34. Jennifer Garner Bob Hairstyle
When she was pregnant with her daughter, she wore very less makeup and had a bob haircut. She kept the same bob for many months to come and gave it different lengths and styles. Her preferred bob hairstyle was a centre partition with straight and sleek tresses.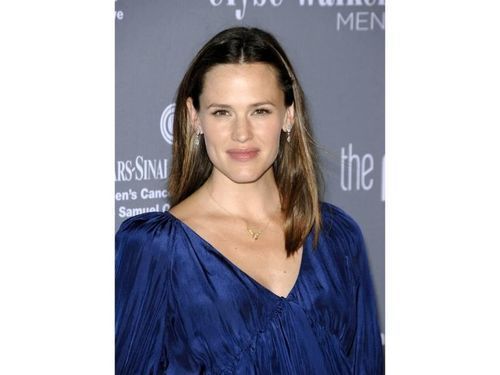 35. Centre Partition Hairstyle
Jennifer Garner opted for a simple look with a loose centre partition hairstyle at the 4TH Annual Elyse Walker Pink Party Benefit for Cedars-Sinai Women's Cancer Research Institute.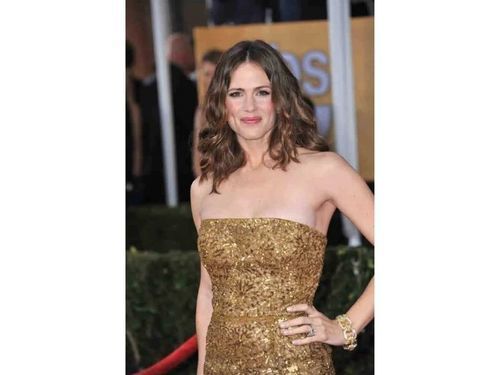 36. Brunette Locks
The actress showcased her medium-length brunette locks loose and tousled at the 19th Annual Screen Actors Guild Awards.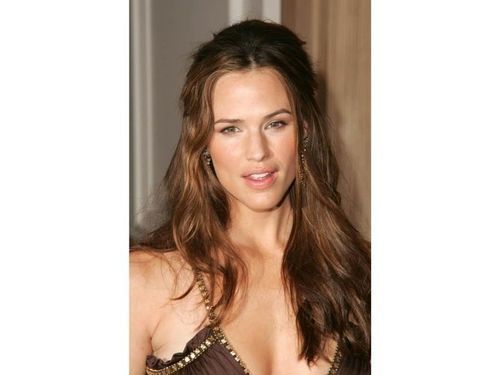 37. Half Upstyle
Jennifer Garner looks ravishing in a half upstyle with layers and highlights. This photo was taken at the Hollywood Film Festival's 10th Annual Hollywood Awards Gala.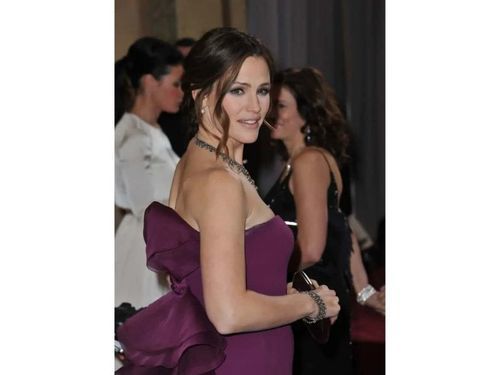 38. Brunette Tresses
The American actress wore her up styled brunette tresses with curled long side bangs to frame her face at the 85th Academy Awards.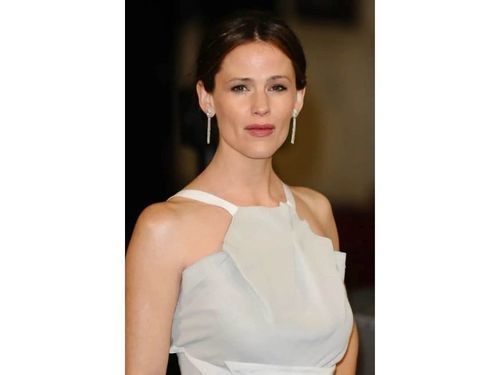 39. Jenifer Garner Bun Haircut
Garner showed off her sophisticated low bun updo with a middle parting for the EE BAFTA Film Awards.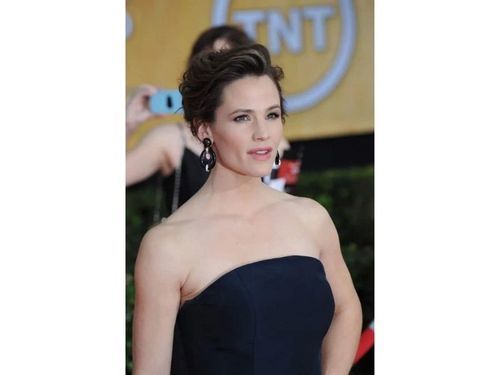 40. Jennifer Garner Retro Updo
This retro updo with a slightly teased effect looks elegant on her as she attends the 20th Annual Screen Actors Guild Awards.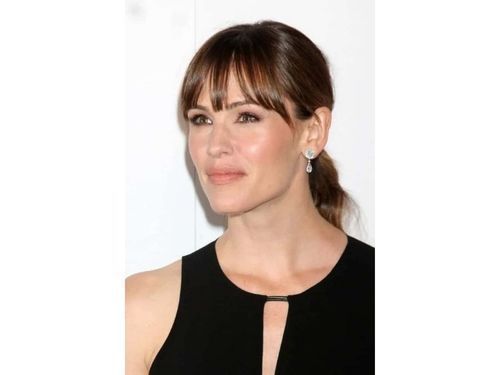 41. Pony With Wispy Wings
Jennifer Garner pulled her brunette hair back into a chic low pony with wispy bangs at the 5th Annual Thirst Gala.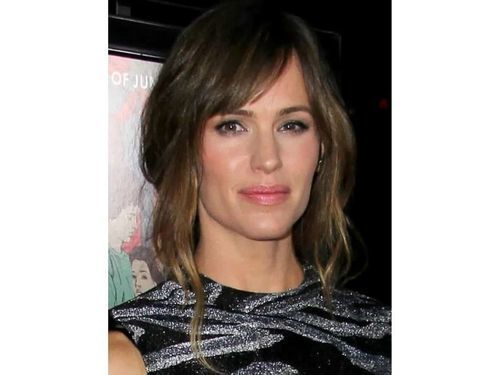 42. Side Swept Bangs
The mother of three was looking lovely as she wears her medium-length tresses in a messy bun with side-swept bangs at the "Men, Women And Children" – Los Angeles Premiere.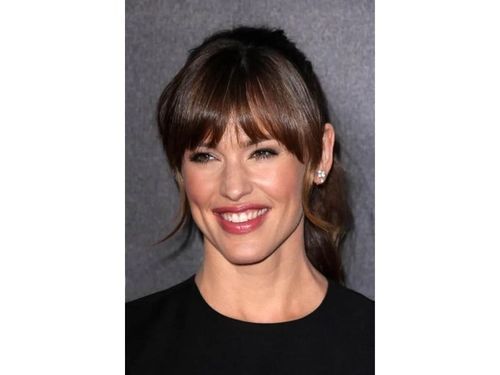 43. High Ponytail
Her high ponytail with wispy bangs perfectly complements her look at the "Alexander And The Terrible, Horrible, No Good, Very Bad Day" LA Premiere. This is one of the most popular and iconic hairstyle of Jennifer Garner.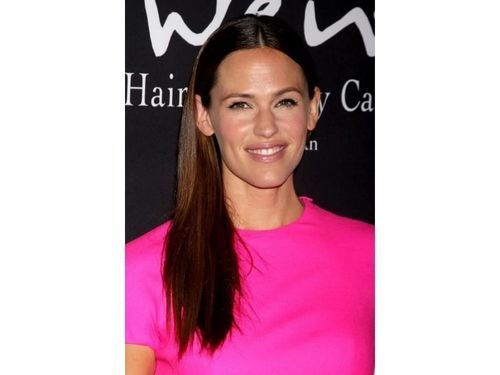 44. Straight Hairstyle
She paired her fuchsia frock with a simple straight 'do, swept to the side at the Pink Party 2014. This is one of the simplest Jennifer Garner hairstyles.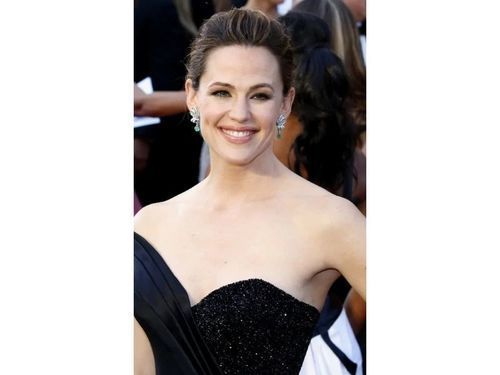 45. Pompadour Low Chignon
This pompadour low chignon is amazingly simple yet superbly gorgeous on her as she attends the 88th Annual Academy Awards.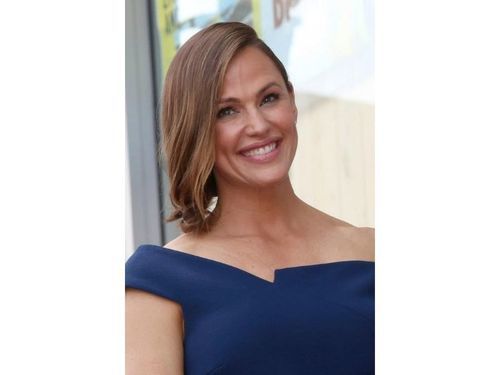 46. Side Swept Haircut
Jennifer Garner wore a blue off-shoulder dress and a short side-swept hairstyle during the Jennifer Garner Star Ceremony. The hairstyle looks elegant and stylish at the same time. One of the best Jennifer Garner hairstyles, you can also give it a try if you are looking for a hair makeover.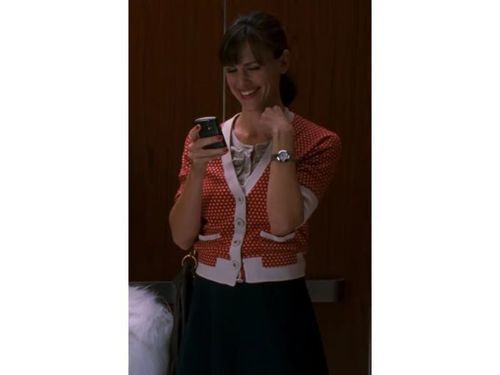 47. The Ponytail
Jennifer Garner has been dubbed "America's Sweetheart" more than once, but in case you forgot – just look at this outfit from "Valentine's Day." Polka dots and a ponytail? The only thing more adorable is that bear in between them.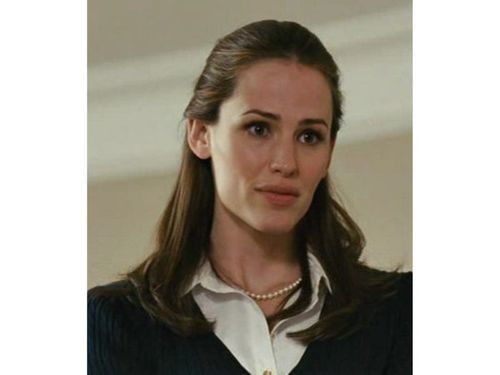 48. The Simplest Pinned Back
Garner's role as Vanessa Loring in the cult-classic "Juno" was unforgettable, and so was this look. This is the simplest pinned back but it gets our attention.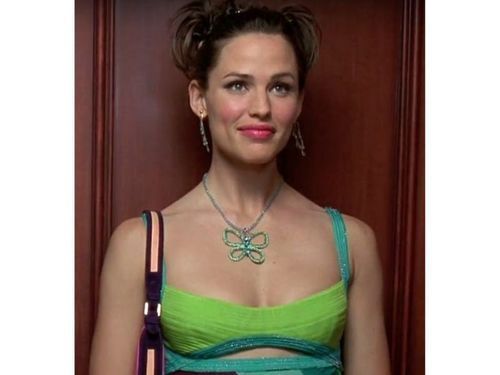 49. Brushed Out Bun
This is one of their different and rare hairstyles of Jennifer Garner. Most people can choose this unique hairstyle for parties. Just make sure that it will suit the costume.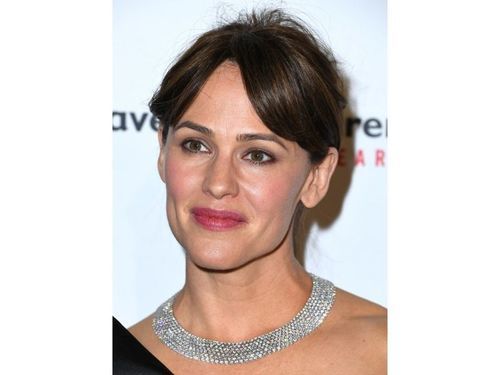 50. Curtain Bangs
Jennifer Garner's hairstylist has a magic touch when it comes to the fringe. The new look must have put her in a singing mood: At the banquet, she performed a Save the Children–themed rendition of "Do-Re-Mi" for the charity's 100th-anniversary event.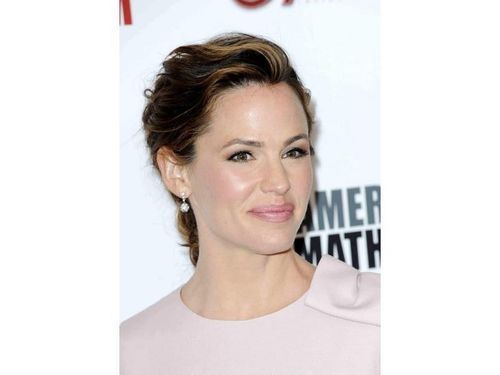 51. Classy And Loose Updo
This is a classic loose updo of Jennifer Garner's hairstyle. This gorgeous celeb wore it during the 29th American Cinematheque Awards ceremony.
Jennifer Garner hairstyles are not only easy to recreate but also look wonderful on almost all face shapes. You can go for whatever pleases you, is quick to do and makes you look amazing.