25 Stunning Jennifer Lawrence Haircuts And Hair Colors
Olivia
Updated At 21 Feb 23
Jennifer Lawrence is an American actress. She is one of the most successful and highest-paid actresses in the world, and she has won an Academy Award and two Golden Globe Awards. Lawrence is also a four-time Oscar nominee. Lawrence began her acting career in 2006 with a minor role in the film "Garden Party". Her career took off in 2008 when she played the lead role in the film "Winter's Bone". She subsequently starred in several successful films, including 'The Hunger Games", "Silver Linings Playbook", "American Hustle", and "Joy". In addition to her successful acting career, Lawrence is also active in philanthropy. She is a vocal advocate for gender equality and is a supporter of the Time's Up movement.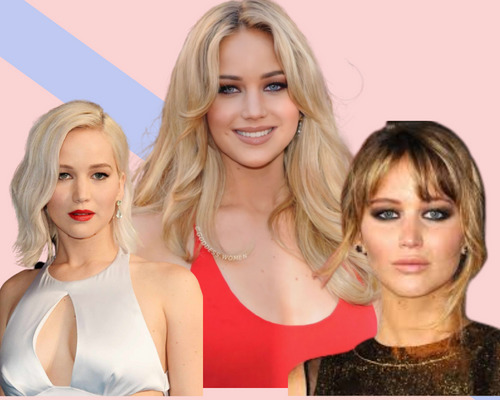 Her fans always love to know what she is up to and she is always ready to stun her fans with her beauty. Over the years, Jennifer Lawrence has changed her style quite a few times. Here are 25 Stunning Jennifer Lawrence Haircuts and Hair Colors.
25 Best Jennifer Lawrence's Hairstyles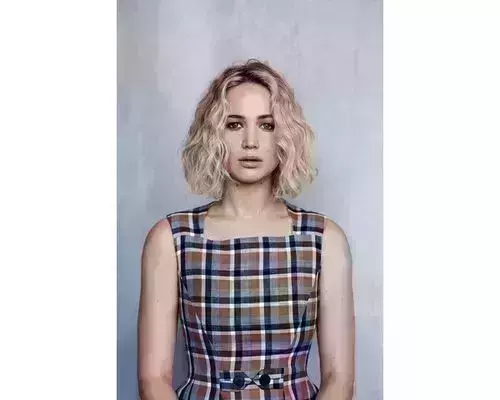 1. Jennifer Lawrence's Short Hair
Jennifer Lawrence is one of the most popular actresses in Hollywood. She is known for her roles in The Hunger Games and X-Men, and her Oscar-winning performance in Silver Linings Playbook. However, she also made headlines for something else entirely: her short hair. Lawrence's haircut is sure to start a trend, as many celebrities and everyday people alike will likely emulate her new style. One of the best celebrity haircuts, this short messy hairstyle looks stunning.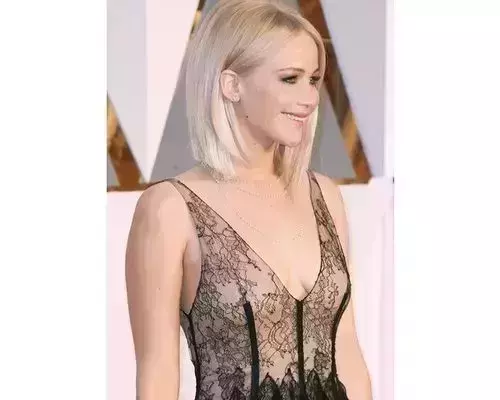 2. Jennifer Lawrence Inverted Bob
One of Jennifer Lawrence's best haircuts, the inverted bob is a sleek and stylish bob cut which looks stunning on her. A diagonal bob haircut is a type of bob haircut that is cut at an angle. This type of bob can be cut at any length but is typically cut shorter in the back and longer in the front. This type of bob can give the illusion of elongated features, which is why it is often chosen by those with round or oval faces.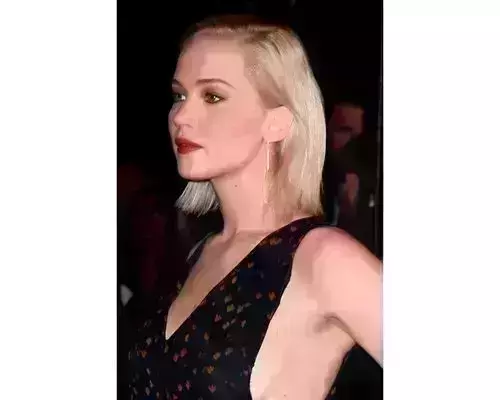 3. Slick Bob Hairstyle
A slick bob haircut is a chic and modern hairstyle that can be worn by women of all ages. This versatile style can be worn sleek and polished, or tousled and textured for a more relaxed look. The slick bob haircut look was carried with immense grace by Jennifer Lawrence as usual. With minimal effort, the slick bob cut altered her entire look which is why haircuts are so important.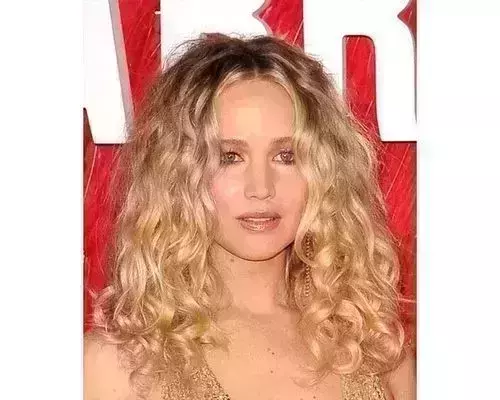 4. Medium Hair Curly Hairstyle
Jennifer Lawrence has tried almost all her cuts since the beginning of her career. Whether it is the red carpet look or just a casual day-out look, Jennifer Lawrence has never disappointed her fans with the way she cries herself and her gorgeous locks. Jennifer Lawrence has simply styled her medium-length hair by curling her hair and left them open in this look to steal the show.
Do check out Jennifer Garner hairstyles as we list 50+ most popular haircuts. From long hairstyles to straight haircuts, we list all the popular ones.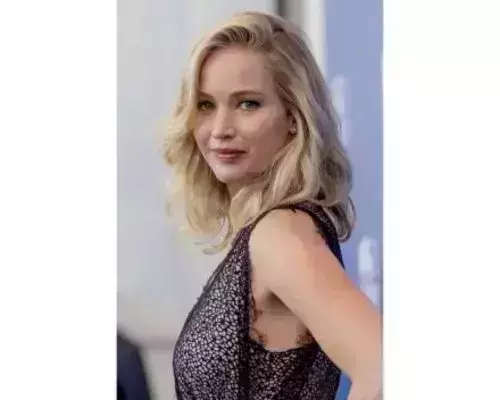 5. Jennifer Lawrence's Wavy Short Hair
Jennifer Lawrence's short haircut is a big change from her previous long, blonde locks. If you're looking for a style that is both stylish and easy to maintain, then you can't go wrong with this Jennifer Lawrence-inspired wavy short hair. This look can be achieved with either a natural wave or by using curling irons or rollers. Short wavy hair is also versatile, as it can be worn both straight and curly. And if you're concerned about your hair looking flat or lifeless, then a short haircut with waves is a great way to add volume and texture.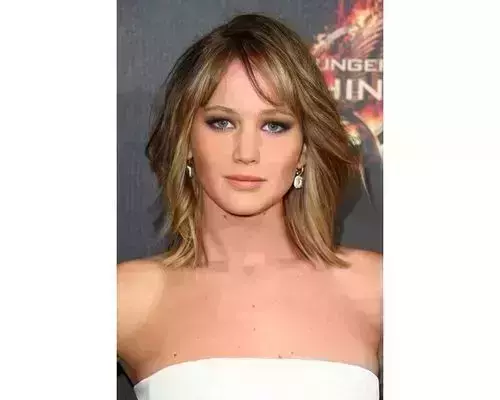 6. Face Framing Short Hair
When it comes to short hair, one of the most popular trends is the face-framing cut. This style involves framing the face with shorter pieces of hair, usually around the forehead and temples. The face-framing cut is a great way to add a touch of style to your look without going too short. And it's also a great way to show off your facial features which is why this haircut accentuates Jennifer Lawrence's features this well.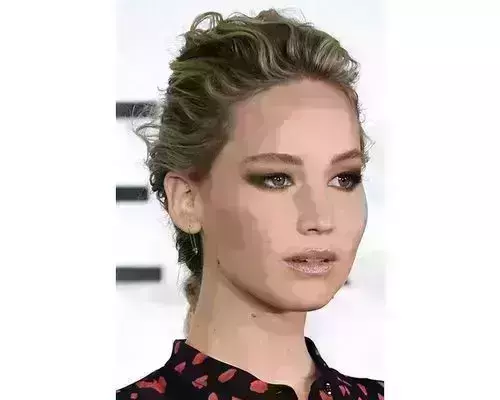 7. Jennifer Lawrence Messy Hair Braid
Another style which became famous as Jennifer Lawrence looked gorgeous in it was the Messy Hair braid. When it comes to hair, there are many different styles that Jennifer Lawrence has rocked till now. If you're looking for a new style, you may want to consider a messy hair braid. This style is perfect for those who want to add a bit of personality to their look. A messy hair braid is a great way to achieve a unique and stylish look.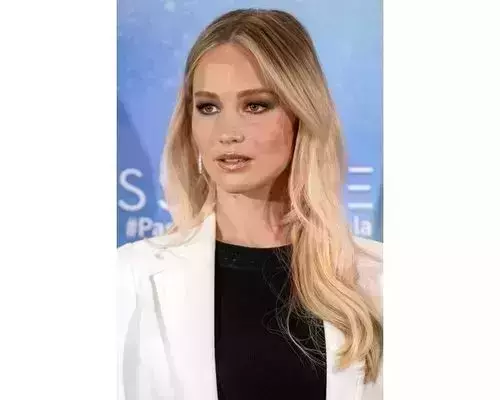 8. Jennifer Lawrence Long Hair
Jennifer Lawrence is known for her gorgeous long hair. Over the years, she has styled her hair in many different ways but always keeps it looking healthy and beautiful. Her hair is often styled in different ways, depending on the occasion. Whether she's rocking a sleek and straight look or a soft and romantic updo, Jennifer Lawrence always looks stunning.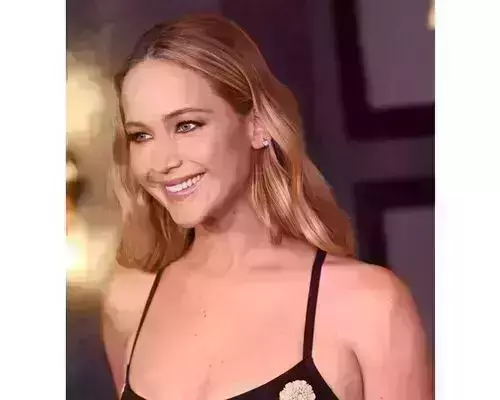 9. Honey Blonde Hair
Honey blonde hair is a beautiful shade of blonde that is perfect for those who want to add a little bit of sweetness to their look. Jennifer Lawrence rocked the honey blonde hair with her beautiful locks. This shade of blonde is perfect for those with pale skin and light eyes, as it will help to brighten up your features. Honey blonde hair can be worn in several different styles, from casual and beachy waves to formal and elegant Updos.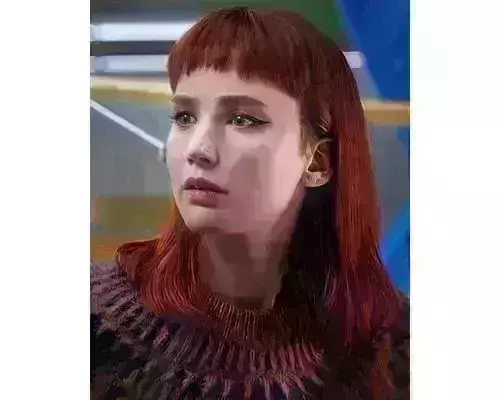 10. Jennifer Lawrence's Red Hair
Jennifer Lawrence's hair colour has always been a hot topic amongst her fans. We can assure you that any colour that Jennifer Lawrence tries looks great on her including red hair colour. Jennifer Lawrence has not just experimented with her haircut but also her hair colour whether it is due to her personal preference or the demand of her role. The red hair colour looks stunning on her and accentuates her facial features as well.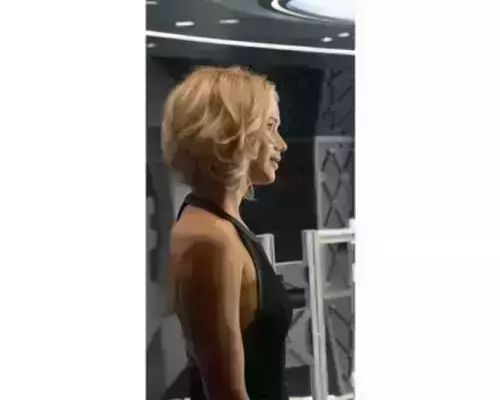 11. Jennifer Lawrence Bob Haircut
If you're thinking about getting a bob, then take some inspiration from Jennifer Lawrence. Her bob is the perfect mix of edgy and sleek. And it's sure to turn heads, just like hers does. So if you're looking for a new hairstyle, consider going for a bob like Jennifer Lawrence. Jennifer Lawrence was seen sporting the bob haircut in some of her films as well. This has been one of the reasons why many people look on to her for bob haircut inspiration.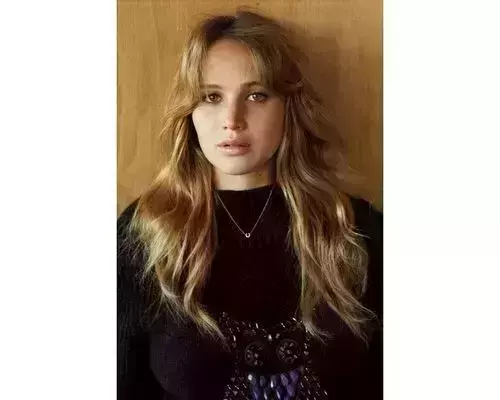 12. Jennifer Lawrence's Golden Brown Hair
Golden brown hair is a colour that is very popular among celebrities and people in the fashion industry. It is a colour that can be very flattering and can make someone stand out in a crowd. Jennifer Lawrence as well was seen sporting the golden brown hair look when she was younger. Golden brown hair is a colour that is best suited for people with light to medium skin tones. You can also check out this long Heidi Klum haircut as this looks stylish and goes perfect with the overall look.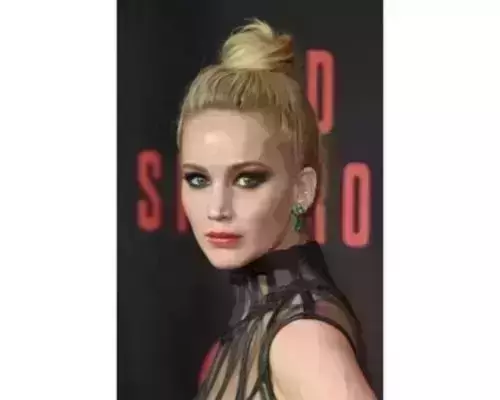 13. Long Hair Bun Hairstyle
One of the easiest and best Jennifer Lawrence's long hair looks is the bun. If you're looking for a new hairstyle that is both professional and stylish, you can't go wrong with a long-hair bun. This easy updo is perfect for both the office and any formal occasion. To achieve this look, simply gather your hair into a high ponytail and then twist it into a bun. You can secure it with bobby pins or a hair tie. For a more polished look, you can also add a bit of hairspray to keep everything in place.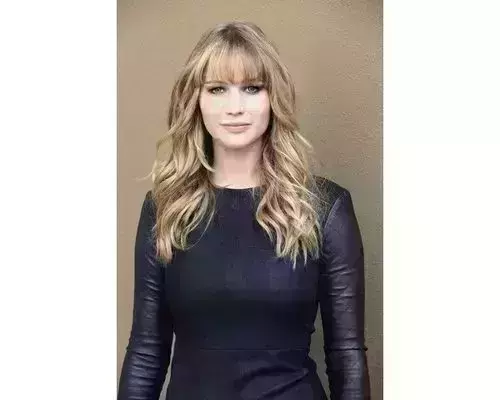 14. Jennifer Lawrence Medium Hair With Bangs
If you're looking for a versatile and stylish haircut, then you can't go wrong with medium hair with bangs. And who better than Jennifer Lawrence to tell us how to rock the medium haircut? Whether you're looking for a sleek and polished look or something a little more casual, medium hair with bangs has been the right choice for Jennifer Lawrence.
If you are looking for more bangs hairstyles inspiuration, do check out the signature Emma Watson hairstyle. One of her best hairstyles, she does look amazing in the bangs haircut.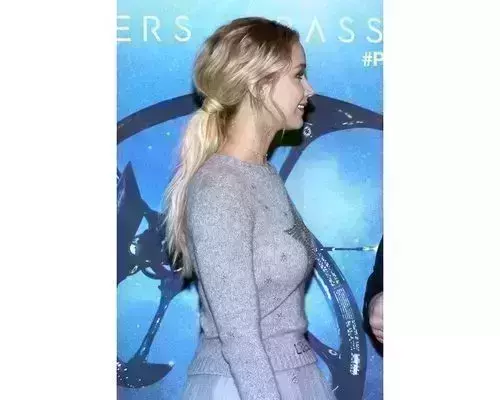 15. Pony Tail With Flicks
A long haircut styled in a ponytail has to be the party anthem now. Jennifer Lawrence looks stunning with her hair tied as well. Jennifer Lawrence has always been experimenting with her looks and her hair. Sometimes we find her long hair and the next time she flaunts her drastically changed hair. Messy hair is really easy to do and a ponytail has to be even easy.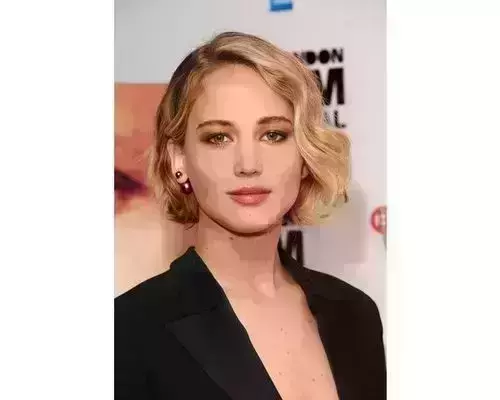 16. Vintage Hairstyle
Vintage-type short hair has become increasingly popular in recent years and the credit for that goes to all of our favourite celebrities who like to keep on experimenting with their hair, one of them being our favourite Jennifer Lawrence. This style is a throwback to the shorter hairstyles of the 20th century. Vintage-type short hair is usually worn by women or men who want to give off a retro or classic look.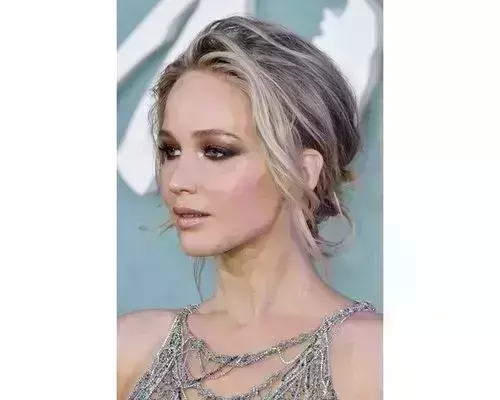 17. Jennifer Lawrence's Hair Updo
As we all know, Updos are a great way to keep your hair out of your face and to show off your neck and shoulders. They are also perfect for special occasions, like weddings or parties. Jennifer Lawrence as usual flaunts her perfect hair and makeup in this hair updo. One thing to keep in mind to achieve a perfect updo is that the hair needs to be a little longer to get tied in an updo otherwise it will be a little difficult to achieve the perfect look as Jennifer Lawrence did.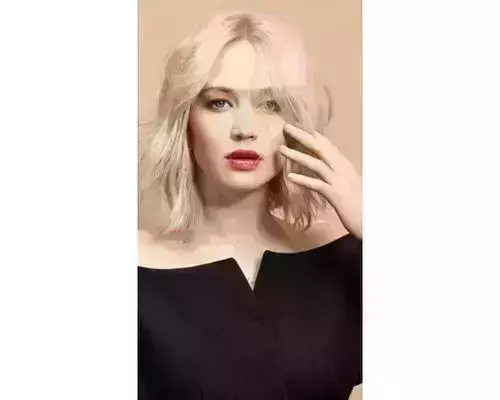 18. New Blonde Hairstyle
When it comes to hair colour, blonde is always in style and who better than Jennifer Lawrence herself to guide us with the perfect hair colour choice? Blonde hair is a light hair colour that ranges from pale to golden to strawberry blonde. There are many shades of blonde hair, and the best blonde hair colour for you will depend on your skin tone and personal preference.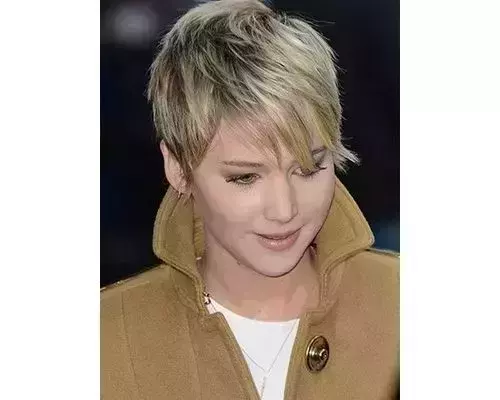 19. Jennifer Lawrence's Pixie Haircut
Jennifer Lawrence's short hair became a topic of conversation after she debuted a pixie cut and left her fans in awe. The haircut was a departure from her usual long, flowing locks, and some people loved it while others were not so sure. No matter what people thought of her new look, one thing was for sure: Jennifer Lawrence was rocking it.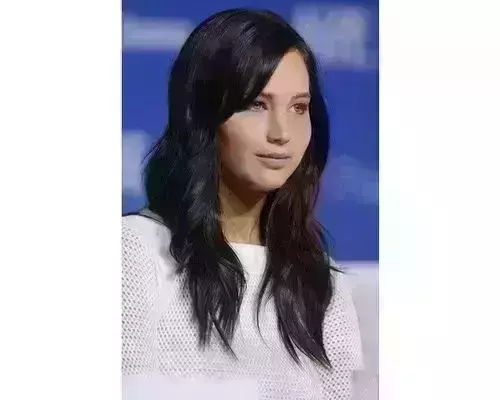 20. Black Medium Hair
If you're considering a black medium hairstyle, Jennifer Lawrence has the perfect look to take inspiration from. A black medium hairstyle can be both elegant and edgy, making it a great choice for a variety of occasions. Whether you're headed to a formal event or just want to add a little bit of edge to your everyday look, a black medium hairstyle is a great option.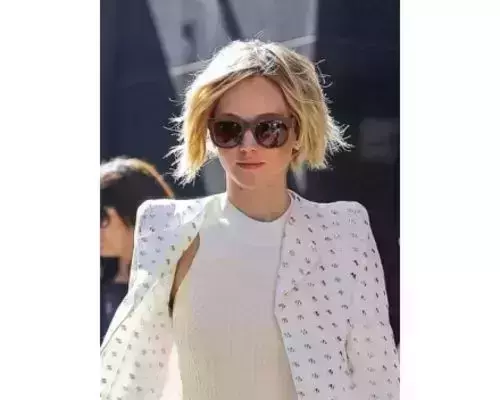 21. Highlighted Short Hair
Short hair can be tricky to style but Jennifer Lawrence makes it look as easy as it can be. with the right products and a little know-how, it can be easy to achieve a variety of looks. Short hair tends to look best when it's styled with a little bit of texture. This can be achieved with products like pomades, waxes, and hair styling creams. With either partly highlighted or completely highlighted hair, Jennifer Lawrence can come up with the best look to suit her face type, always.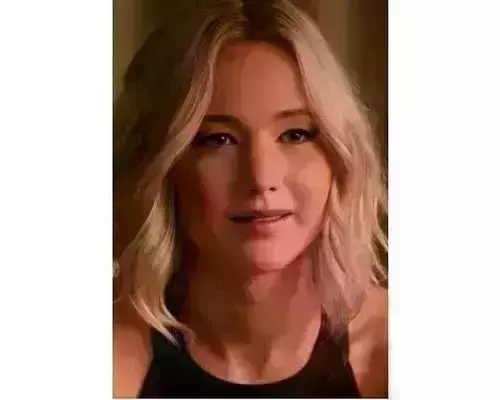 22. Jennifer Lawrence Haircut In Passengers
Short blonde wavy hair is a classic style that looks good on almost everyone. In the movie, Passenger, Jennifer Lawrence went for a versatile look that is perfect and easy to achieve as well. The short blonde wavy haircuts are as versatile as they can be. You can wear them sleek and professional or tousled and casual. They also work well with both long and short-face shapes.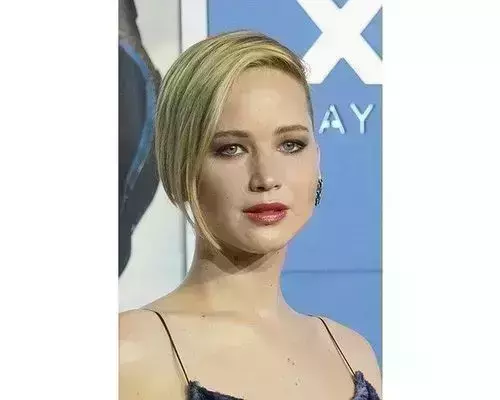 23. Side Part Short Hair For Jennifer Lawrence
There are many different ways to style short hair, but one of the most popular is the side part. Jennifer Lawrence styles the short haircut in a very elegant and classic way by wearing it in a side-part style. This style can be achieved with a variety of hair lengths and types and can be dressed up or down depending on one's preferences.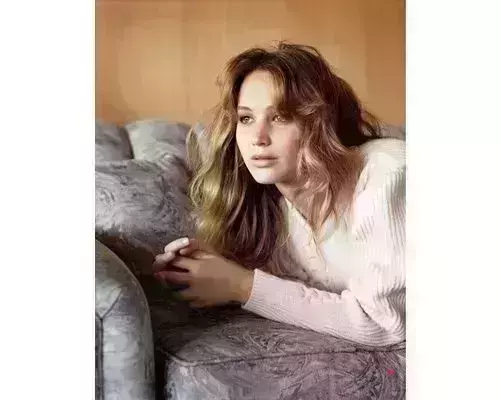 24. Jennifer Lawrence's Messy Hair
Jennifer Lawrence is usually known for her red carpet-style, but this messy bun is a refreshing change. We love how it shows off her face and emphasizes her natural beauty. We hope to see more of this relaxed and effortless style from her in the future. For a photo shoot, Jennifer Lawrence stepped out with her hair in a perfect messy bun and we are loving it.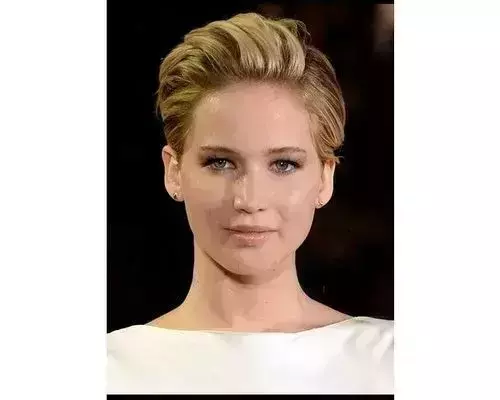 25. Styled Back Pixie Cut Style
Jennifer Lawrence has styled her pixie cut in a variety of ways, from sleek and straight to messy and textured. The shorter brushed-back pixie haircut is also a departure from Lawrence's usual red carpet look. She typically wears her hair down and in loose, waves curls. But the new 'do is sleek and polished, giving her a more sophisticated look.