25 Most Popular Emma Watson Hairstyles
Olivia
Updated At 28 Jan 23
If you are looking for "hairspiration," who is better than the diva herself?
Emma Watson is a well-known Hollywood actress and activist. She is best known for her role in the Harry Potter series as Hermione Granger, which was her first professional acting role. She went on to be part of various other movies like "The Perks of Being a Wallflower," "The Bling Ring," "Beauty and the Beast," etc., where she gave breathtaking performances. She continued her education by acting in films, graduating with a bachelor's degree in English literature in 2014. In the same year, she was appointed a UN Women Goodwill Ambassador, where she helped launch the campaign HeForShe. She is one of the highest-paid actresses in the world and was named one of the 100 most influential people in the world as well.
When it comes to Emma Watson's style statements, she ruled the red carpet early on in life. She has stunned us with glamorous couture gowns and chic suits. Her hairstyles, which are tailored to these looks, compliment them. Many women have been inspired by hairstyles over the years, and how! No wonder she is a board member of Kering! Let's look at 25 stunning Emma Watson hairstyles.
25 Best Emma Watson Hairstyles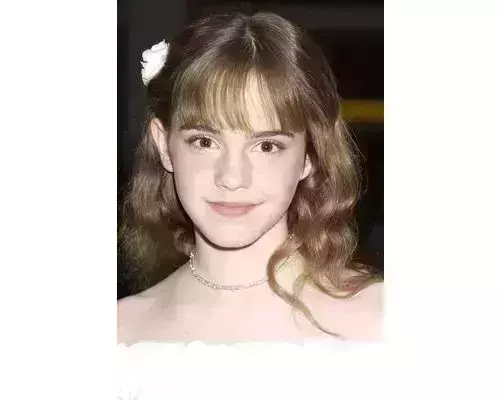 1. Bangs With Natural Curls
Emma Watson, during her Harry Potter days, shared the same hairstyle with her on-screen character Hermione Granger which was bangs along with natural curls. This hairstyle became popular in the 2000s because of this diva. It is a saviour for those with a broad forehead.
Check out the best JLo hairstyles as we list all her popular haircuts which include strong and long hairstyles, curly hair, wavy hairstyle and many more.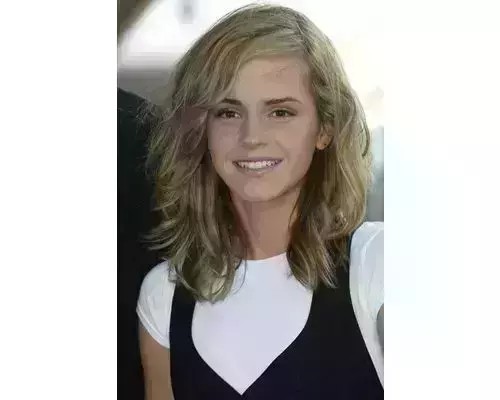 2. Messy Wavy Hair
The messy waves hairstyle is still in trend. It gives the hair an effortless touch, yet a chic outlook on the whole. Emma Watson owned this style when she went a bit blonder with her hair. When it comes to blonde hair, do check out Kristin Cavallari hair as she provides ample inspiration for messy hair, short bobs, layered hairstyles and many more.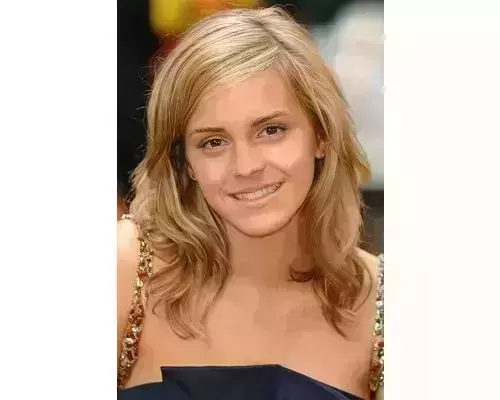 3. Beach Blonde Hair
With a little bit of tan and a shade even blonder than previously, Watson's beach blonde hairstyle became a massive hit in 2007. It is simple, and stylish and leaves the face looking younger.
Check out the best Heidi Klum hairstyles which includes all the popular ones like waves, long layered hairstyle, bangs, highlights and many more.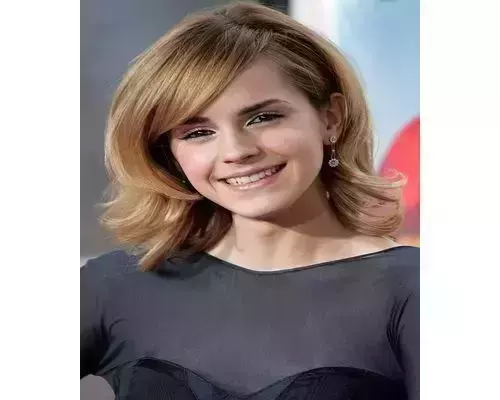 4. Emma's Retro Flip
Emma Watson looking straight out of the 80s in her Retro Flip was the cutest thing on the carpet. These bouncy flips though can take a bit of effort to achieve, but when rightly done can uplift anyone's look.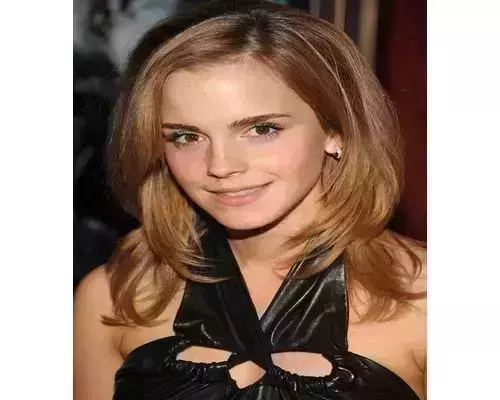 5. Long Layered Hair
Long layers give the illusion of length as well as volume. Emma Watson's long layered hair made her face look elongated, adding more features to her otherwise beautiful face. A lot of her fans were obsessed with this hairstyle. Check out Jennifer Aniston hairstyles to find more celeb inspiration for layered long hair. She was one of the celebs who had provided a lot of inspiration for straight and layered hair.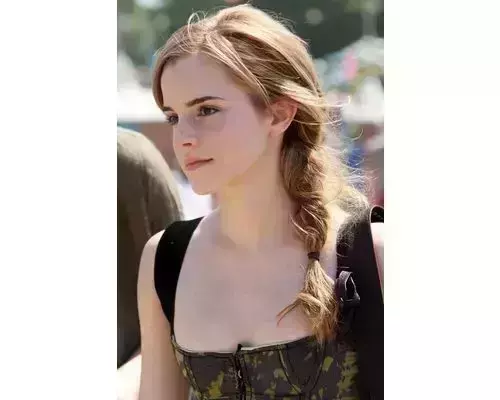 6. Messy Boho Side-Braid
Watson rocked this hairstyle in 2010 at a music festival. This style made her look natural as if she was the girl next door. She has been known to keep it simple and relevant, making her a favourite amongst the masses.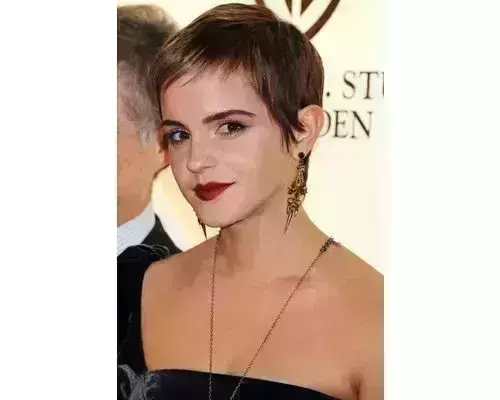 7. A Pixie
This marked the drastic change in Watson's hairstyle journey when she debuted her Pixie haircut in 2010. She paired this hair change with bold red lips, making heads turn at the Warner Brother's event. If you are looking for more pixie cut inspiration, check out Lisa Rinna hairstyles as we list her 33 most popular haircuts.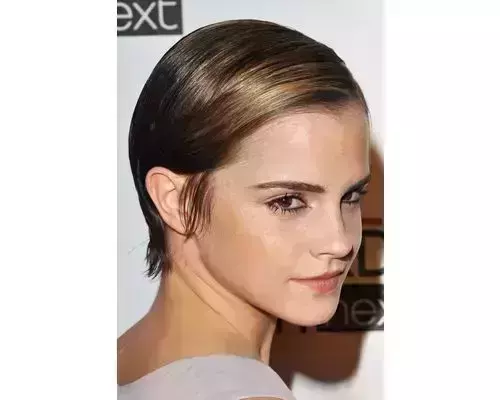 8. Short-Slicked Hair
Emma with her Pixie hair growing showed how versatile short hair can be. She slicked back her short hair and made it shine in front of the cameras, leaving fans wanting to cut their hair short.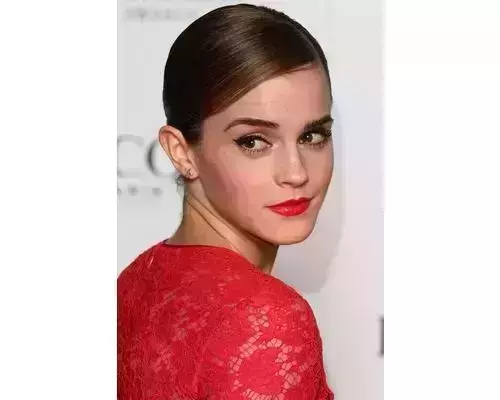 9. Side Parted Sweep
With her side-swept hair, Emma proved the hairstyle to be neat and polished, saving any awkward length of the hair.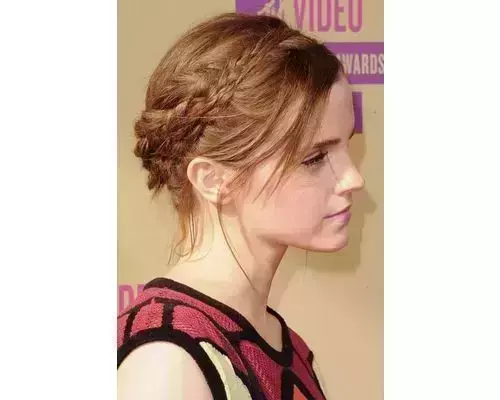 10. Crown Braid
She rocked the crown braid hairstyle during an MTV Video Music Awards in 2012. This hairstyle was laidback, messy and chic at the same time. It made her look pretty, absolutely suiting the event she was attending.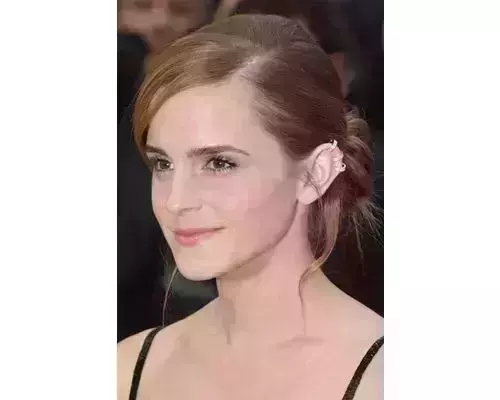 11. Watson's Love For Buns
Emma Watson can make even a basic bun look not so basic. This shiny bun is perfect to flaunt the neck as well as show off some earpieces; she was promoting The Bling Ring after all! If you are looking for more inspiration for bun hairstyles, do checkout this Selena Gomez haircut.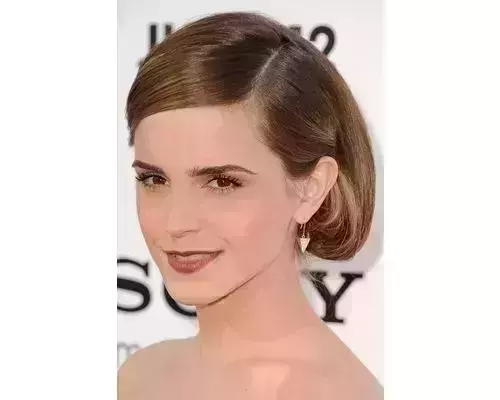 12. Emma Watson's Faux Bob
Unlike her simplistic hairstyle choices, this one belongs to the Red Carpet. It is because it might look like it does not need much effort, but when you try it at home it will mostly end up looking messy! She did not chop her hair off again but tried this hairstyle to rock small hair.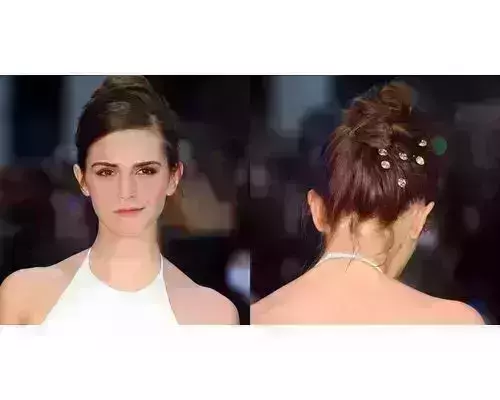 13. Coiled Bun With Pins
Watson's hairstyle was slick and chic, just like her fashion! The coiled bun was put in place with Rhinestone pins that made the whole look more glamorous. It was 90's inspired bun that left her fans drooling over her beauty.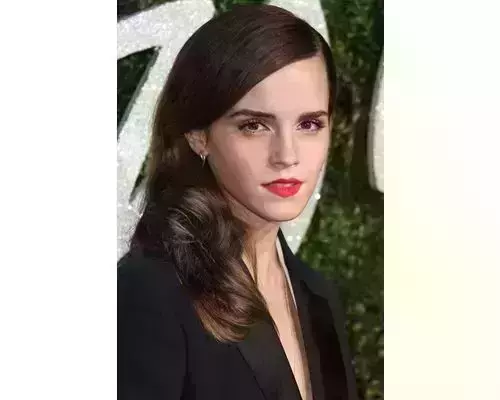 14. Gorgeous Soft Waves
This Emma Watson hairdo gave massive work vibes. She looked formal, sophisticated yet bold with the red lips that she pulled. All this over her suit made her look stunning. Soft wavy hair is a versatile hairstyle for any event.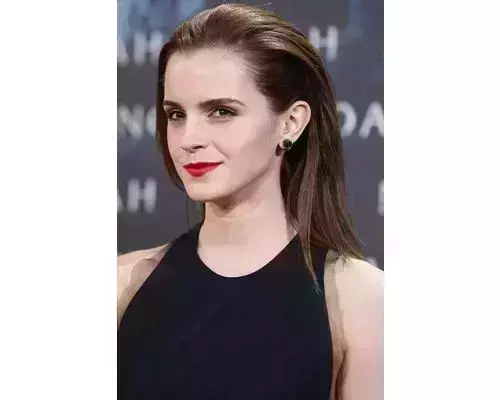 15. Straight Hair
Straight hair is manageable and looks good with almost every outfit. But Watson's voluminous straight hair slicked back, gave her a very different outlook than any other hairdo she has tried. She looked bold and fierce!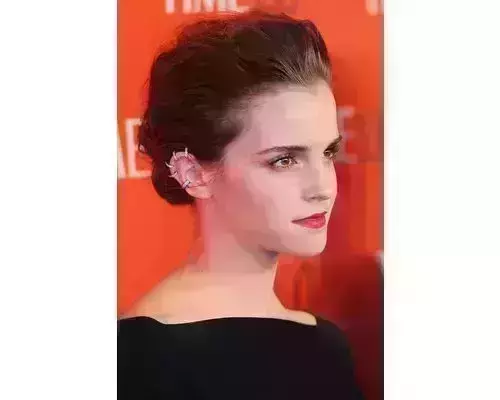 16. Smart Small Hair Updo
This is from when she still had small hair. She tried numerous hairstyles with small hair and rocked each one of them. This textured updo shifts the attention to her ear jewels, her jawline, etc. emphasizing both her hair and facial features.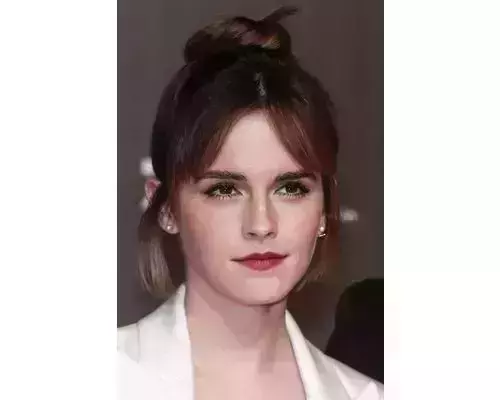 17. A Cute Topknot
This hairdo on Watson suits as if it was made for her! She looks adorable with the topknot, alongside tendrils and split bangs. Her dark brown hair seems to complement her hairstyle! Similar to Emma watson, Demi Lovato hairstyles also provide ample inspiration for topknots, buns, short and middle length hairstyles.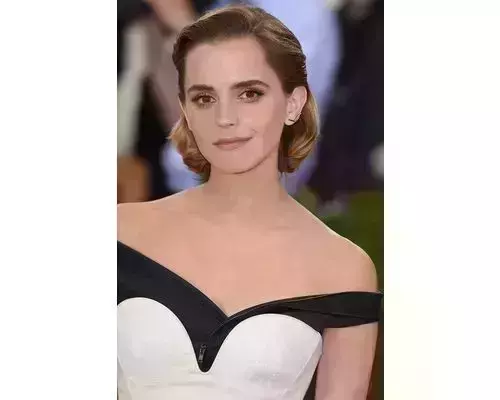 18. Rocking The Vintage Bob
Emma Watson's versatile face can carry well almost all hairstyles. The vintage bob is a bit difficult to pull off but with the confidence she has, it seems to be just another day for her. She owned the met gala 2016 with this vintage-inspired curls bob.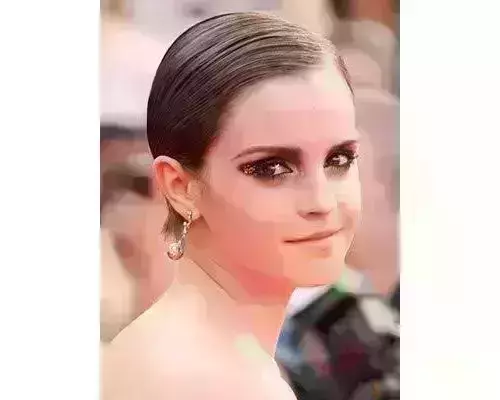 19. The Wet Hair Look
This is an incredible hairstyle as the wet hair, neatly combed, gives all the attention to her bold gold smoky eyes. Her eyes are on point which is definitely because of the hairdo, and the shiny wet hair.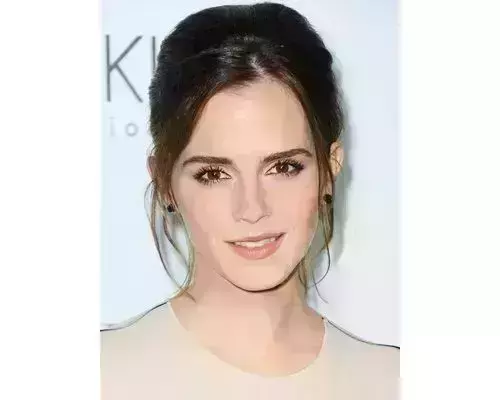 20. Messy Updo To The Win
Watson's signature hairstyle is to let her tendrils loose, which makes her look very chic yet decent. This messy beehive hair makes her look young and fresh, though this might look a bit ageing on some.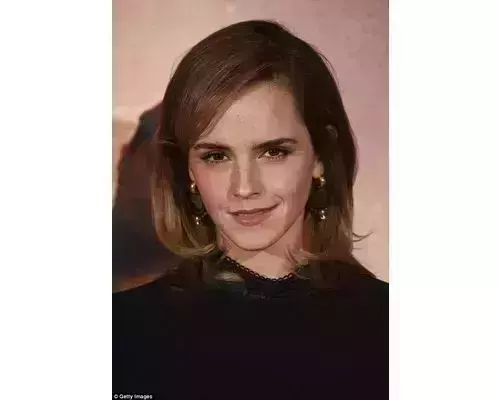 21. Long Bob On Watson
While promoting her film Beauty and the Beast, she chose to go with a blow-dried long bob, which made her look a bit similar to the character she was playing in the film. The hairstyle is simple yet artistic, much like Watson herself.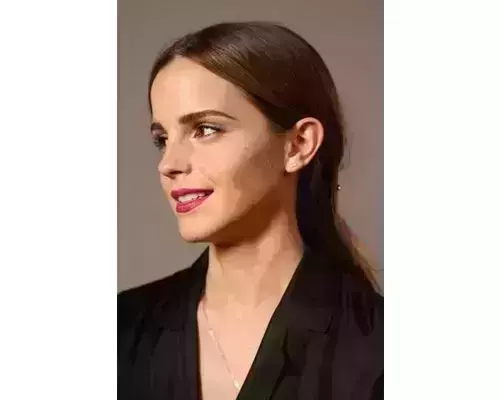 22. Smooth And Straight Hair
This one is by far her most relaxed and simple hairstyle. For an event, she chose to wear her hair straight and smooth, gathered at the back of the neck to give her a laidback outlook.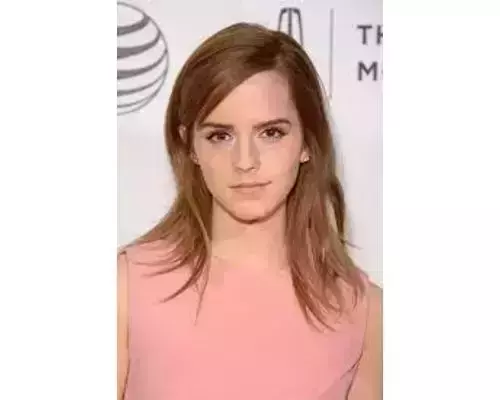 23. The Classic Emma Watson Hairstyle
This hairstyle seems to be a patent to the actress. A side-parted loose hair in lighter colour complements both her skin tone as well as the dress she is wearing.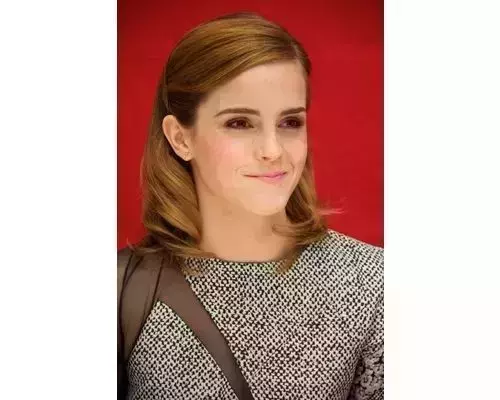 24. Side-Parted Curls
The side-parted curls seem to be such a fresh hairstyle from all of her choices. It is new, very decent and formal, giving her a polished look in all.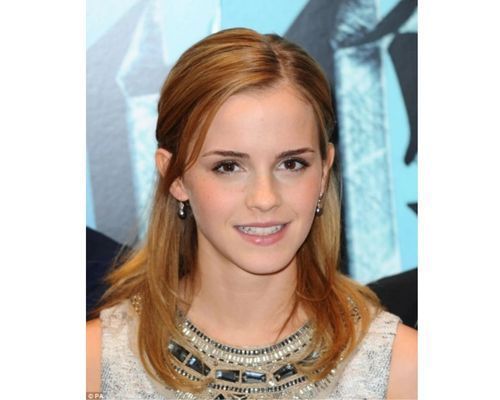 25. Half-Up And Half-Down Hairdo
On Emma, any hairstyle feels like it is made for her. This half-up half-down hairstyle is gorgeous for any event, saving you a lot of time when in a crunch. This hairstyle hasn't gone out of style, and we are sure it isn't ready to retire anytime soon!