55 Trendy New Hairstyles And Haircuts For Women- 2023
Olivia
Updated At 17 Jan 23
Are you looking to tranform your hair and go for a new hairstyle?
The emphasis in recent years has been on embracing natural texture and easy hairstyles, however, balayage, highlights, layered haircuts, fringes and vintage hairstyles have been popular too. While the new hairstyle is also dependent on the personal preferences, picking the right hairstyle is not easy as there are lot of options. Along with the uber popular bangs and bobs, retro haircuts including mullets, curtain bangs, and shags have made a comeback this year. Here are our picks for the top 55 haircuts for women in 2023, regardless of your hair type or fashion preferences.
55 Trending New Hairstyles And Haircuts For Women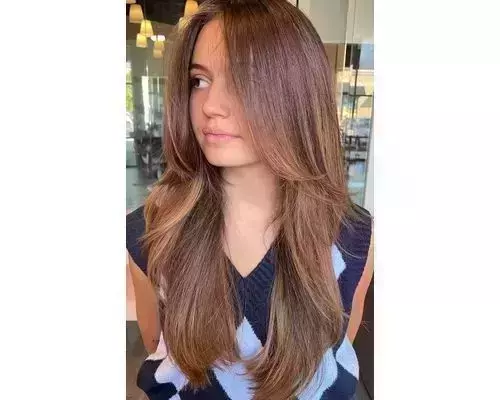 1. Butterfly Haircut
The butterfly haircut provides you the freedom to experiment with shorter hair at your face's front without committing to completely removing all its length elsewhere which is why it is becoming popular these days. It is one such style that will suit every face type.
Check out our guide to find out the 51 best haircuts for long hair which have been trending this year. From layered haircuts to bangs to U-cut hairstyles, we cover all of them.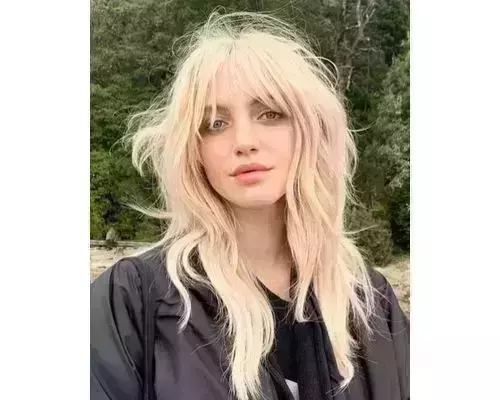 2. Octopus Haircut
The cut was given its name because it resembles an octopus head and its tentacles in that it is rounder and more bulbous at the top and spreads out at the bottom. This hairstyle also has bangs which makes it a win-win hairstyle to rock in the new year. Indeed, it is a unique new hairstyle and can be given a try in the current year. If you are looking for inspiration for layered haircuts which are new and stylish, then this can be an amazing option.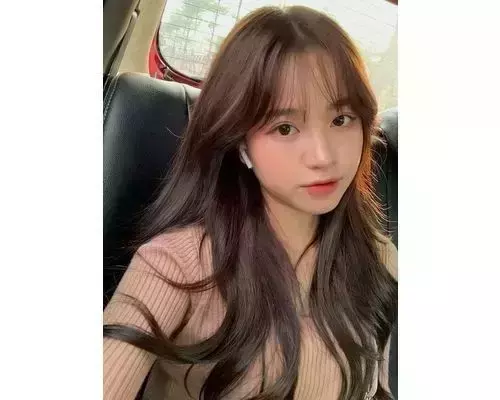 3. Air Bangs
Who does not love bangs? They are the most in hair trend these days. These see-through bangs are tiny and wispy and purposefully cut on the finer side so that your forehead peeks out.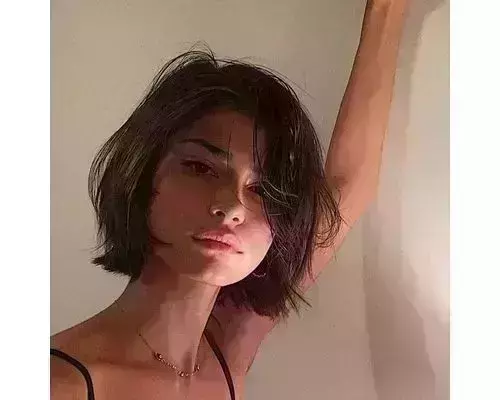 4. Power Bob
It seems that there has been an increase in demand for a sleek, power bob as a result of the enormous popularity of the hit HBO drama Sucession. As with the other cuts on this list, you won't want to add additional layers if you want to recreate the style. Also, keep the length at or just below the chin. That way, the face will be clearly visible, giving proper structure and dimension to this new haircut for women. Curly bob can be another hairstyle you can experiment with to get a new and elegant hairstyle.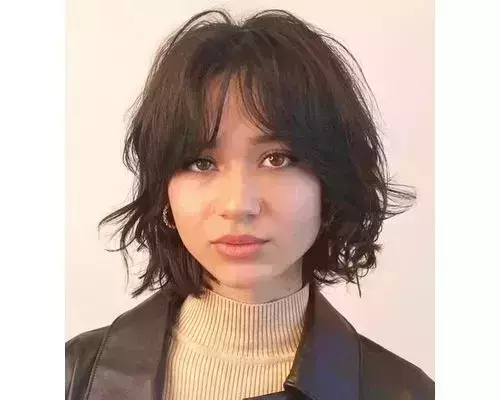 5. The Shullet
A shullet is a hybrid of a mullet and a shag. It is an excellent style for women with naturally finer strands because it adds body and is distinguished by its ample texture throughout.This new haircut for women can be tried by women with thin and fine hair texture.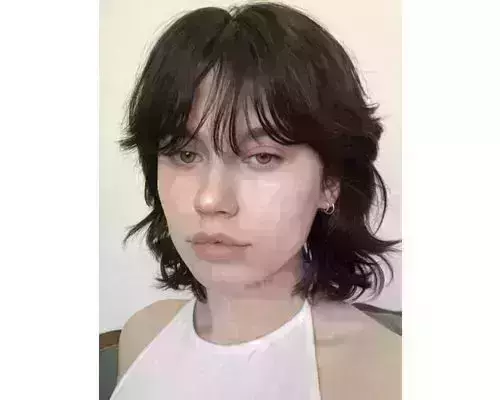 6. The Smullet
Similar in concept to "the shullet," but generally shorter. To give it more of a lob appearance, the perfect length for a smullet is just at or over your shoulders.It can be tried by women with both straight and wavy hair, another trendy hairstyle for 2023.
Check out our guide to find inspiration for shoulder length hairstyles as we cover 50+ amazing options which can transform your hair completely!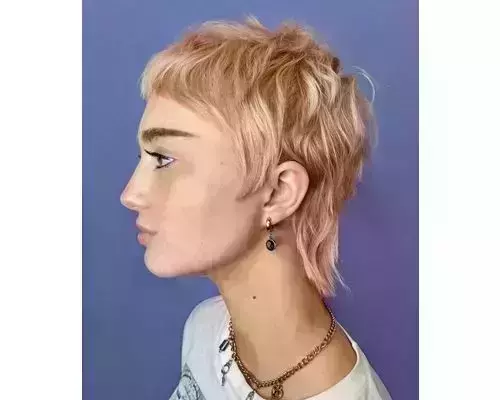 7. Mixie Haircut
A mixie is a trendy haircut that combines a mullet with a pixie, being longer in the back than the front. The loose length around the hairline makes it typically a low-maintenance style, depending on your texture. This is a very unique hairstyle and is likely to remain in trend for the rest of the year.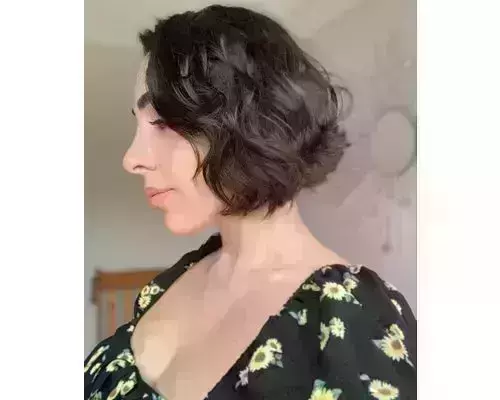 8. The Italian Bob
Creating a lot of buzz these days is the Italian Bob which also goes by the name of Boyfriend Bob. The layers in this haircut gave them a good volume, again a good new haircut to try in 2023. This can be a good new haircut for women who are looking to add volume to their hair.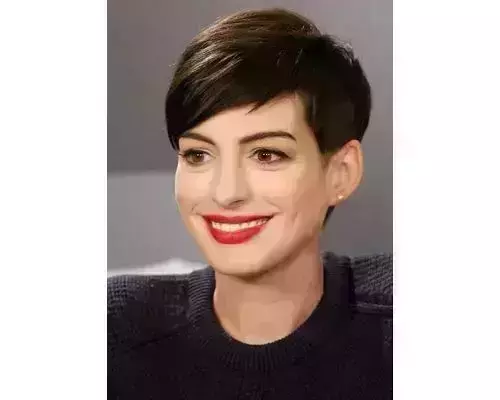 9. Sideswept Pixie Trending Haircut
For this hairstyle reduce the length on the sides while maintaining it at the top. Then apply pomade for a swept-back appearance. A good hairstyle to try for women with short bob length hair.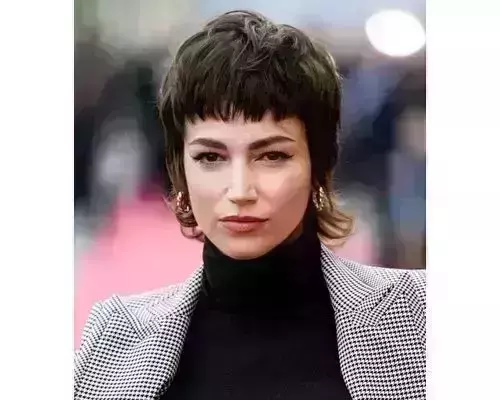 10. Modern Mullet
In the front, the modern mullet has layers that frame the face, while the back lengthens gradually. This new haircut for women also does not require lot of maintenance. A very low maintenance haircut to give a try! If you are looking for inspiration for perm hairstyles, then do make sure to check out our guide as we list 50+ stunning options.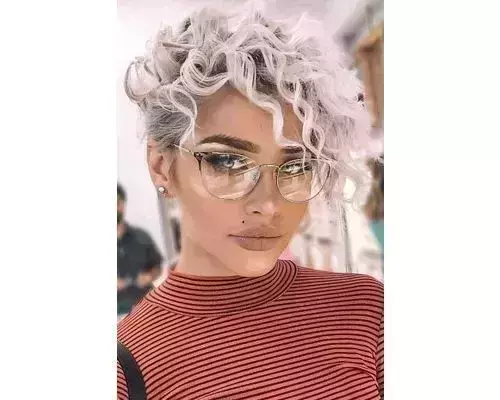 11. Long Pixie
This style, which is in between a bob and a pixie, is more adaptable than you might imagine. For a sleek appearance, side-part it and sweep the ends to one side. That would give a very classy look to the hair.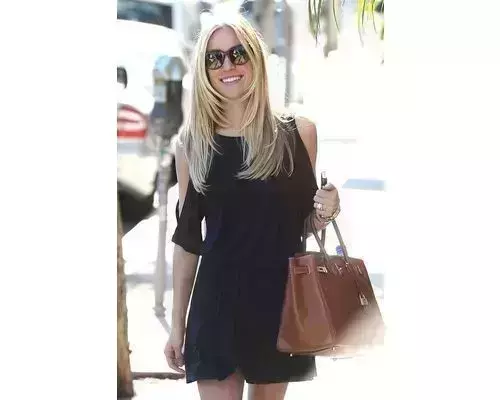 12. Tapered Layers
By creating movement and body with gradual layering, you may give boring hair some vigour. This feather haircut is apt for both casual and office look.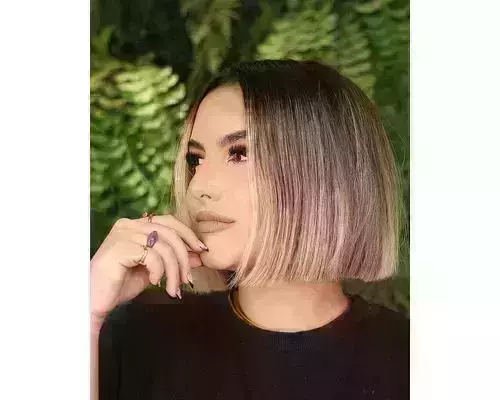 13. Blunt Bob
A classic bob haircut that looks good on women of all ages despite the hair colour and texture.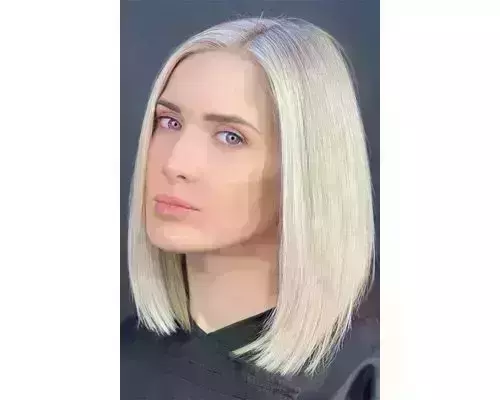 14. Smooth Lob
A lob is transformed from ordinary to very straight with a deep side part and flat ironed strands.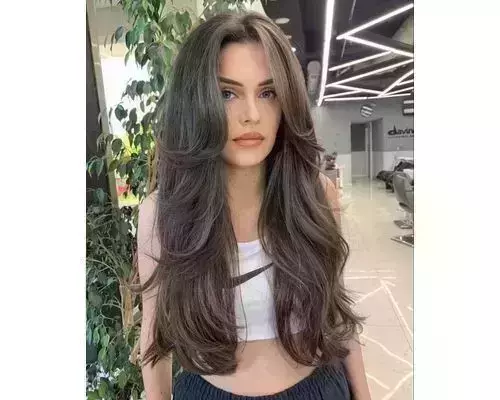 15. Long Layers
The ideal hairstyle for someone who loves their long hair is one with long layers.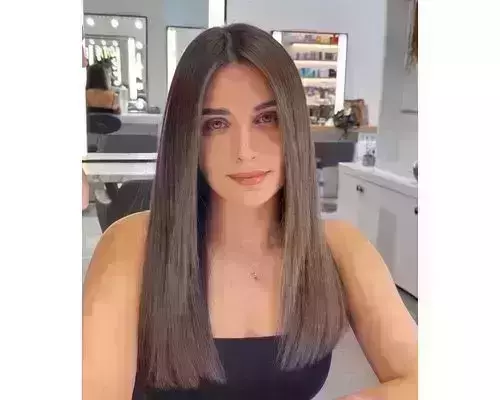 16. Sleek And Straight
Straighten your hair using a blow dryer, then go over it with a flat iron. For incredibly smooth, frizz-free strands, finish with a smoothing serum.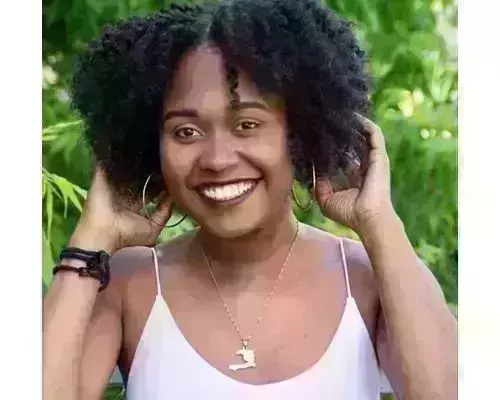 17. Lose Curls
If your hair is not particularly coiffed, you can still pull off an afro. To ensure that it maintains its shape, remove it and dab on some gel. This is a great hairstyle for curly haired girls. If you are looking for inspiration for short curly hairstyles, you have got one.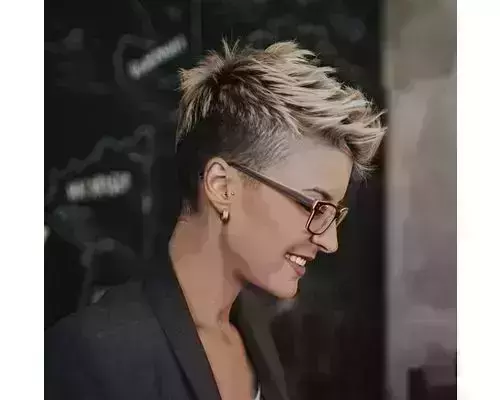 18. Spiky Pixie
Who said spikes only look good on boys? There is nothing that women cannot rock- be it a spiky hairstyle. This is also a stylish new hairstyle to try for a different look altogether.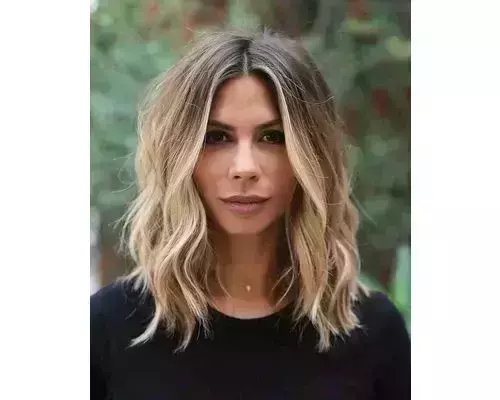 19. Choppy Lob
It only takes a few layers. Use your stylist's preferred thinning shears for the gradient that looks the most natural.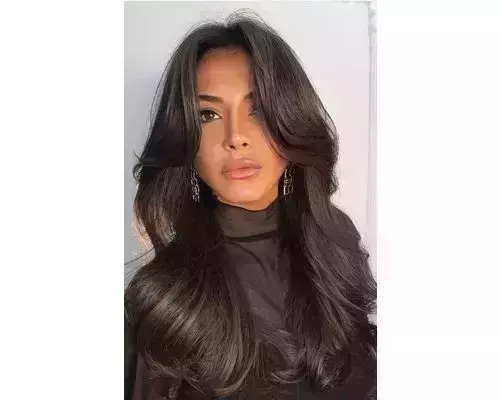 20. Curtain Bangs
Curtain bangs are the most trendy hairstyle of recent times, they tend to give a stylish look while suiting on almost everyone. Growing out your straight-across fringe or wanting to gradually transition to it all? This look works well for both. You should ask for long, sweeping curtain bangs and center-part your hair.These subtle haircuts for ladies turn out to be the most elegant. Be upright and trim. This blunt cut feels good to the touch and reflects light beautifully. It's also one of the best haircuts for women to try if you want to grow out your bangs!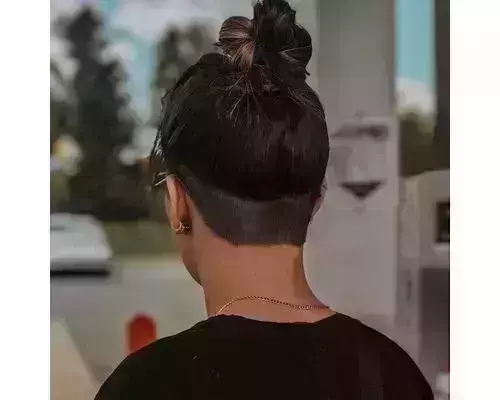 21. The Undercut
The ability to pull your hair back without having a million strands fall out in the back makes this style ideal for women with short hair. Again a very unique and trendy hairstyle to rock in the new year. A wonderful method to sharpen your appearance without significantly sacrificing length is using an undercut. Although we advise one side, you can undercut your hair at the sides or in the back. The hair is flicked across in the opposite way with the leftover length shaved at one side for a fierce yet feminine appearance.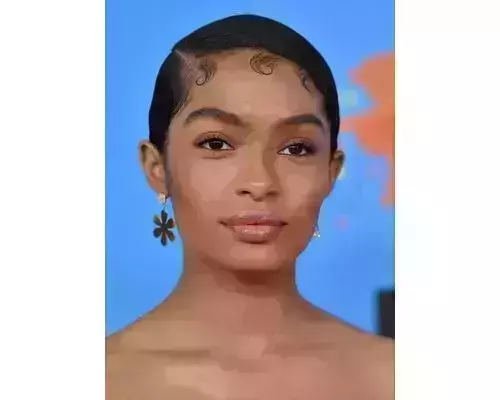 22. Gelled Edges
Ladies with natural hair: Pay attention to your edges. When properly arranged, they resemble works of art. Apply some edge control cream, then shape them into waves with a soft-bristled toothbrush. This is a very nice hairstyle to try for evening parties.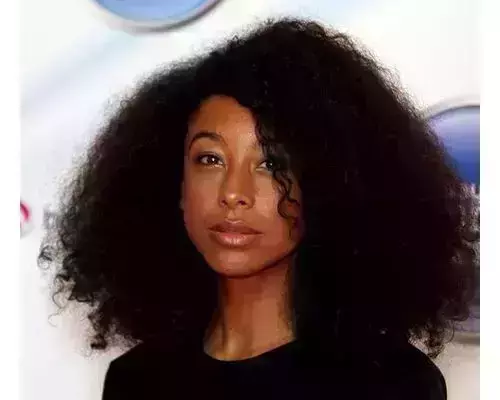 23. Angular Afro
The difference between a side-part and a standard afro is enormous. For a fine line, use a rattail comb. That will give a great look.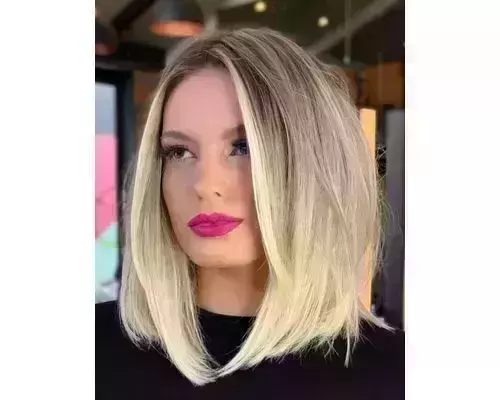 24. A-Line Lob
The front parts can be placed more easily when the back of a lob is cut a little higher.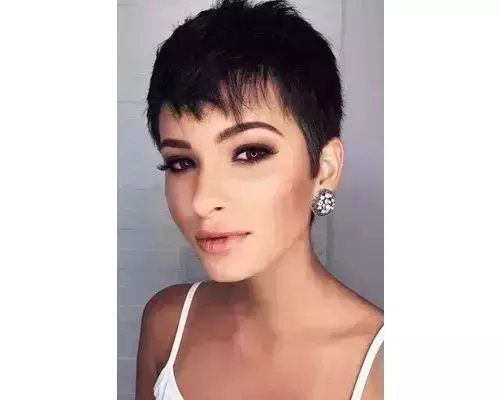 25. Super Short Pixie
With this short hairstyle, getting ready is as simple as rolling out of bed. And it works on all hair types, including straight and coily hair. A very low maintenance hairstyle to try this year.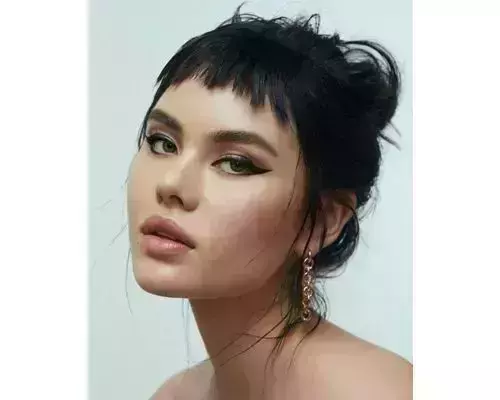 26. Baby Bangs
Bangs are the most in trend these days and the fact that these bangs are purposefully too short are what makes this look different from others. For a chic look, chop them off a few inches above your brows.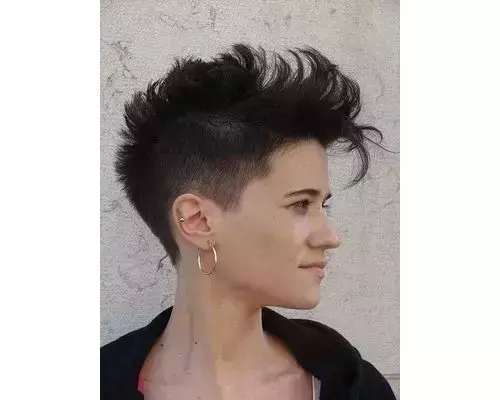 27. Mohawk
Keep some length in the middle of your head and shave the sides. It looked more modern with a few unruly curls.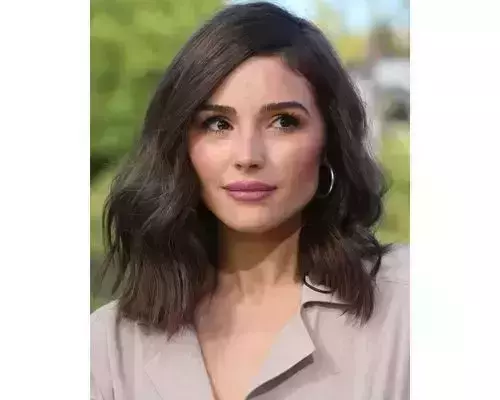 28. Wavy Lob
The length that practically everyone finds attractive. Get it cut just above your shoulders so that it will not be too short to wave. This is mostly a very easy to maintain hairstyle, ideal for everyone.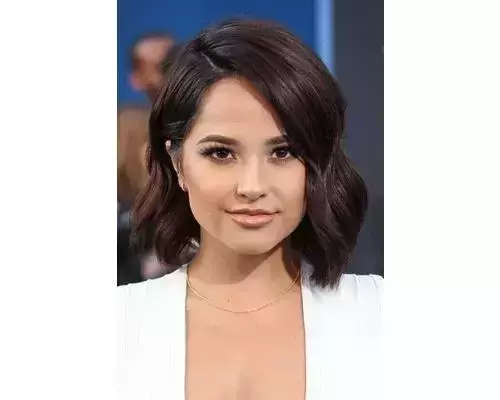 29. Angled Bob
This style, which is gradually longer in the front and ever-so-slightly shorter in the back, looks best when worn sleekly so you can actually see the subtle gradient. A very classic look to carry.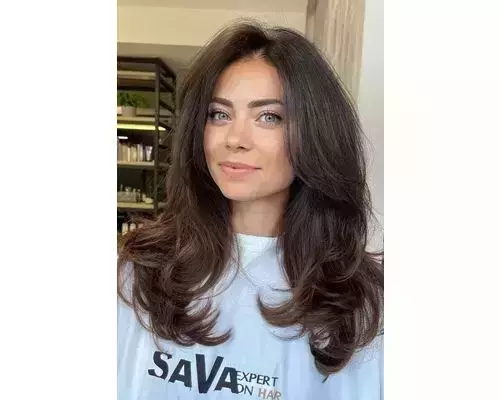 30. Voluminous Layers
Who doesn't love volume in their hair? This one's a perfect hairstyle for wavy-haired girls. Layers all over your head will make things lighter for volume that doesn't feel heavy while also giving a beautiful look at the same time.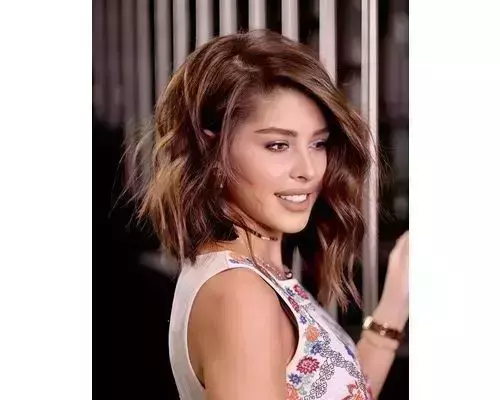 31. Asymmetrical Bob
A little bit longer on one side than the other; a deep side portion really brings out the length differences while looking great. A unique hairstyle again to rock.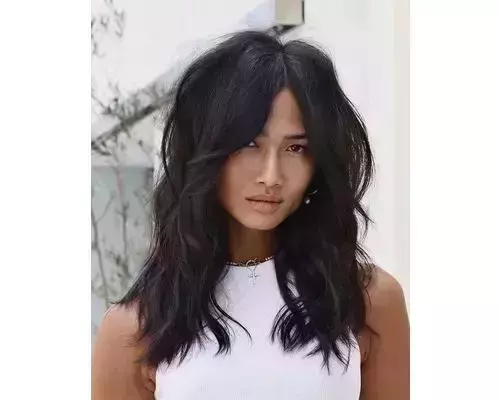 32. Layered Shag
For a modern update, chop fine strands into a textured look of shags. A stylish and trendy look for your hair is what this style will give.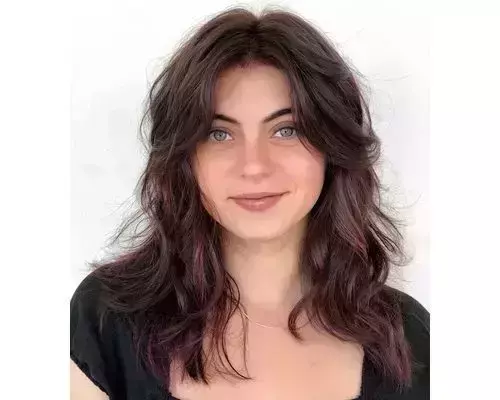 33.Rounded
A perfectly symmetrical look is totally in. Maintain a core section with the majority of the volume on the sides.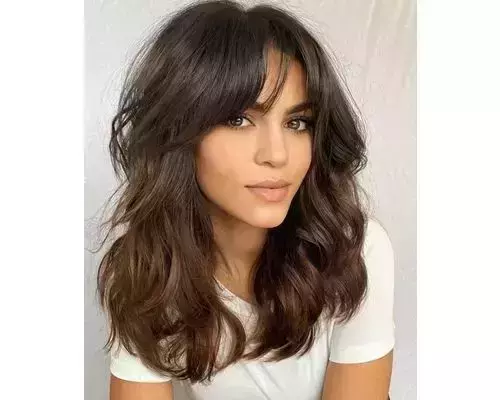 34. Layers With Curtain Bangs
The goal is to make your layers and bangs merge seamlessly. That would be the perfect idea for a new haircut style.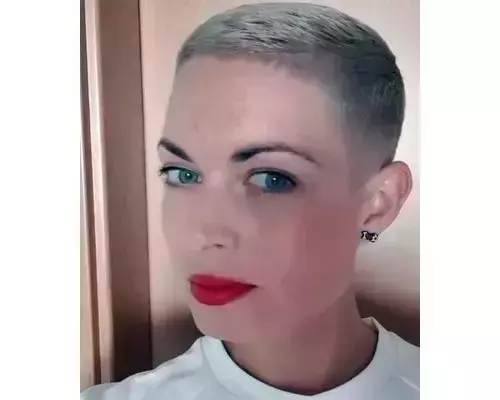 35. Tight Crop Hair
This flawlessly formed look is in between an afro and a pixie and still manages to look effortlessly chic.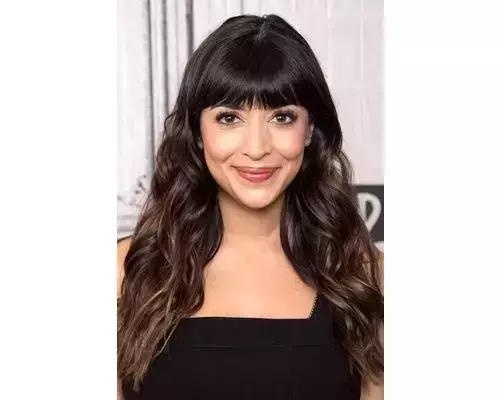 36. Blunt Bangs
Blunt bangs is a new hairstyle to try for any important occasion. One of the most intriguing new haircuts for women of any age is this one. The face-framing bangs lengthen your face and highlight your cheekbones. The dramatic style is complemented by the shoulder-length layered loose waves.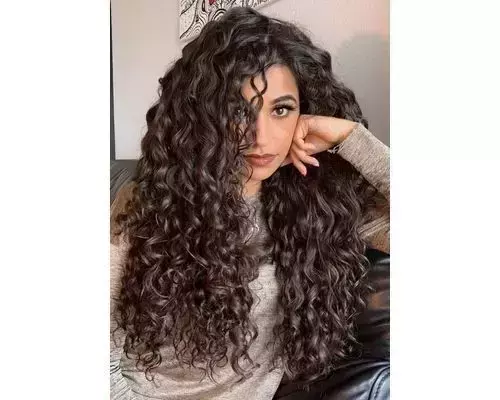 37. Long Curls
For long haired girls, giving curls a try would be a great idea to experiment with to transform their look completely.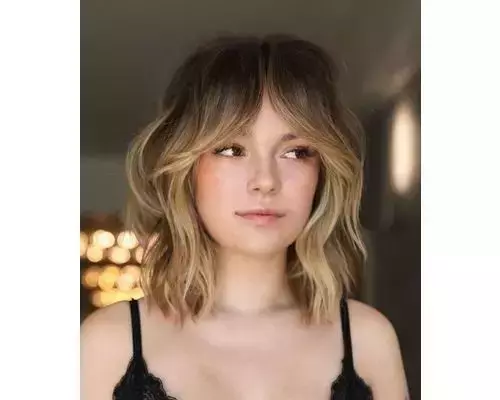 38. Shaggy Lob
This looks very beachy-chic because of the few layers and loose waves.A gorgeous hairdo that attracts attention everywhere it goes! The tiered fringes create an intriguing appearance when they are swept back. For a stylish, modern appearance, use some vibrant colour into the design.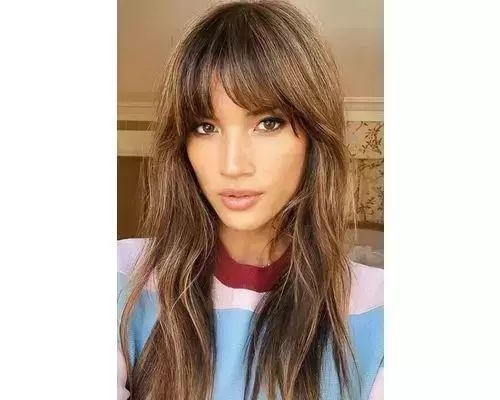 39. Side Swept Bangs
The angle in this hairstyle makes it appear as though your face is particularly narrow. Another great hairstyle to give a try.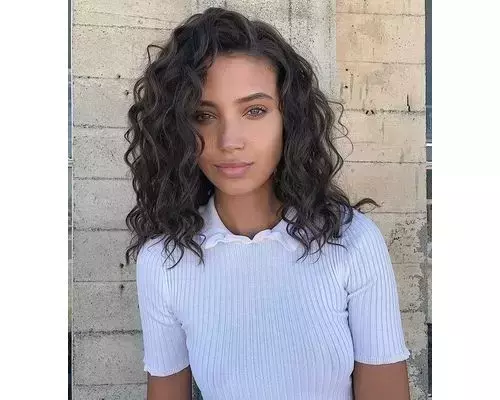 40. Layered Curls
Add subtle waves all over a bob for immediate volume, and you will surely love this look.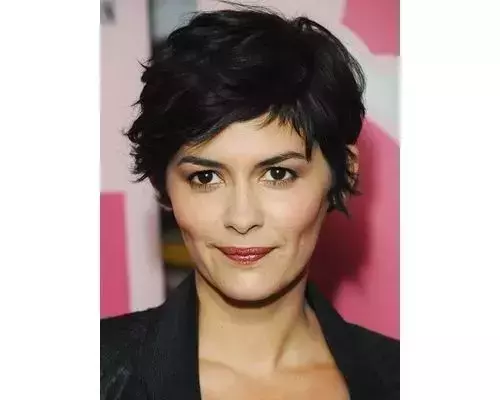 41. Sculpted Pixie
It's the long pixie with natural hair, which is shorter on the sides than the top. A must try hairstyles of the seaon.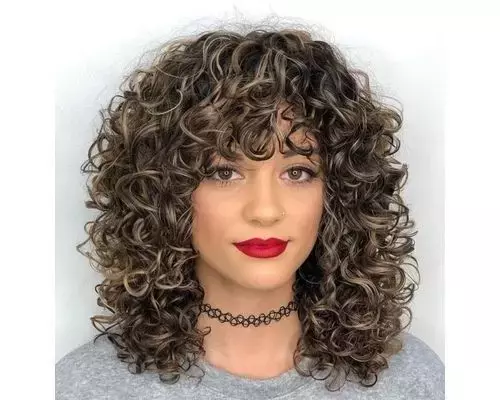 42. Curly Bangs
Who stated that bangs must be straight? Chop these dry as well so you can accurately gauge their length.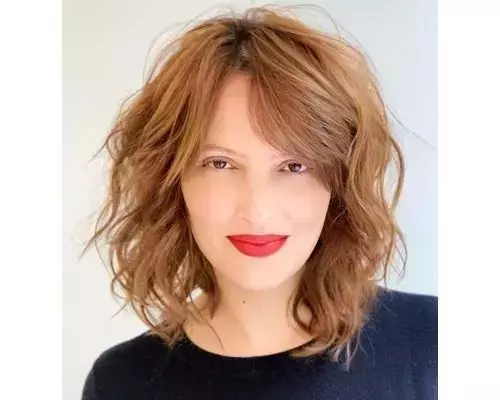 43. Tousled Lob
Short, swingy, and substantial. A small flip-over portion enhances the appearance of ease. The lob has grown in popularity because of how laid-back and carefree it is. While requiring relatively little styling, it offers limitless styling alternatives. It can still be easily drawn back on lazy days and is both contemporary and timeless, old-fashioned and contemporary.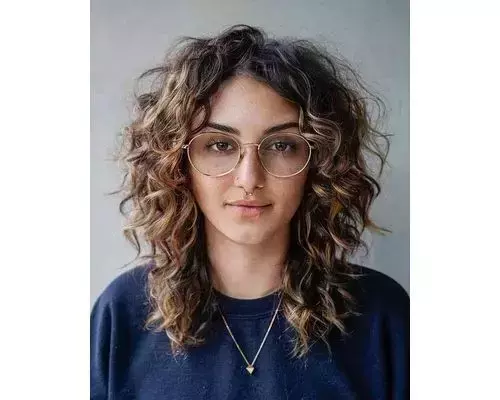 44. Curly Shag
A great mix is short layers, wavy locks, and uncomplicated bangs.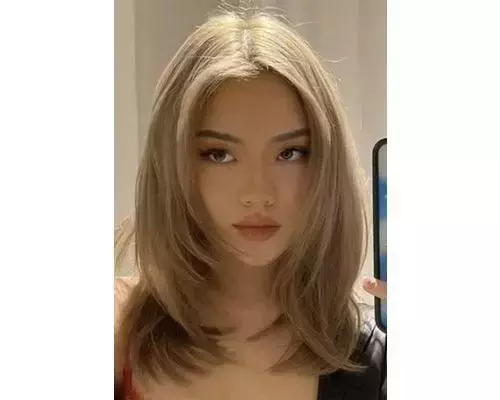 45. Short Face Framing Layers
Your face will be the centre of attention thanks to layers that lead the eye upward. Bonus: Adding a few highlights will actually make you look younger.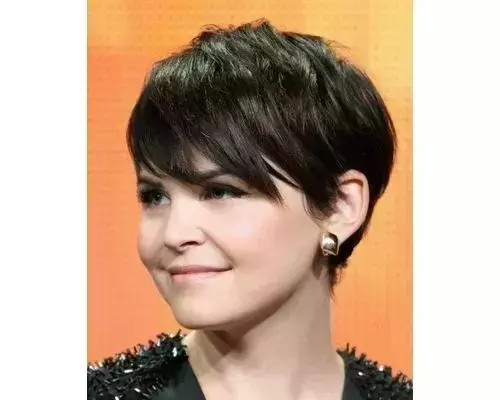 46. Sweeping Pixie
Go for a slightly longer top and a shorter back. After that, comb hair forward for a sweeping appearance.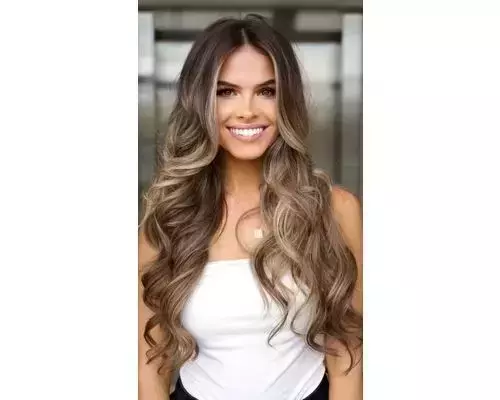 47. Bouncy Curls
All the way down, short layers that begin about the temple provide a lot of volume. Curls with a lot of volume will make this is the most perfect hairstyle.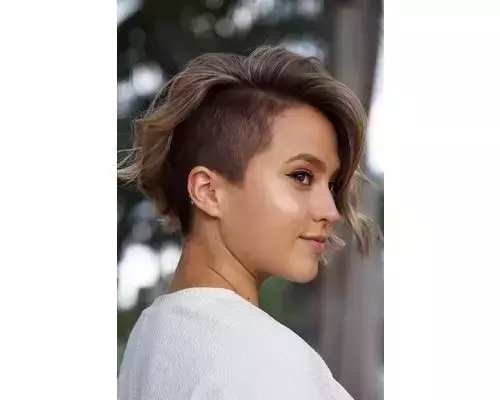 48. Side Shave
Shave the thinner portion back to behind your ear to take the side part to new heights.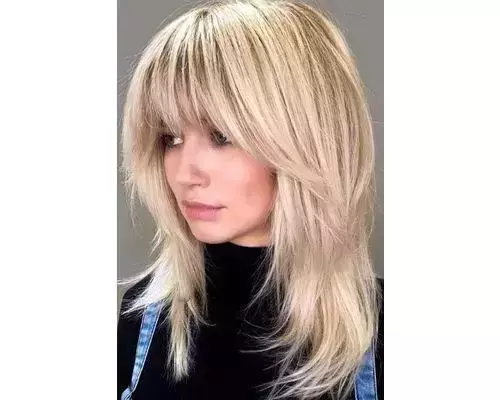 49. Shoulder Grazing Layers
This mid-length cut practically does its own styling. For a more organic texture and volume, let it air dry.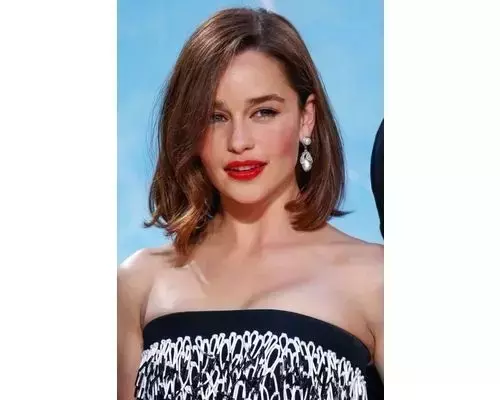 50. Bouncy Bob
Want more body yet adore the length of a bob? For more oomph, trim a couple lengthy layers around your face.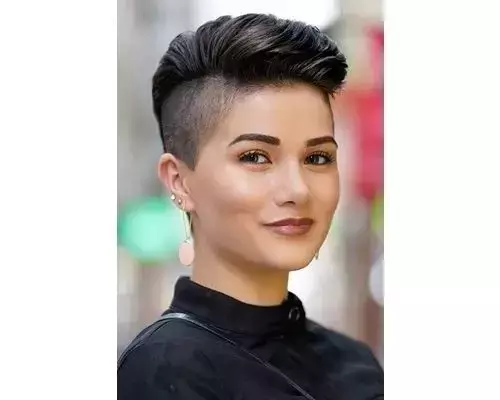 51. Shaved
This hairdo is the epitome of simplicity—buzzed straight off. A bob with root lift and shaggy layers should look great on you and go great with your suit or pretty outfit.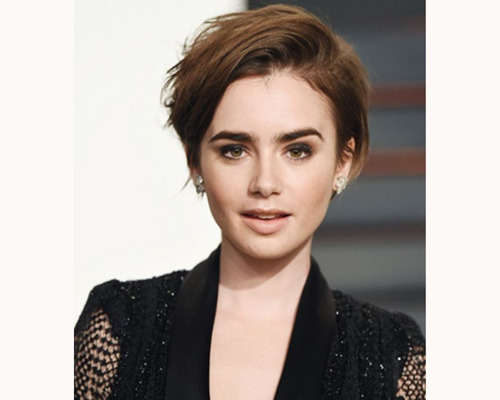 52. Voluminous Pixie
All the volume. Just sweep hair up and back for a more finished appearance; it's almost like a grown-up mohawk. Go for a textured, layered pixie cut. The layers will make your thick hair feel lighter, which will also make it simpler for it to sit and flow.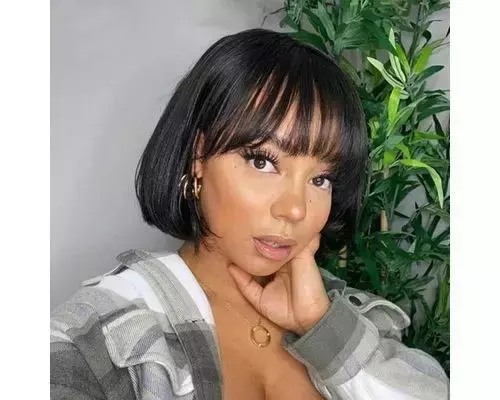 53. Bob With Bangs
The nicer the ends, the more choppy. Note: To maintain the ideal length, this cut will need to be regularly trimmed. Two hairstyles in one- both bob and bangs will be the ideal new combination of a hairstyle that you can rock in 2023. Except for the occasional cut, bangs are easy to style. They also need relatively little maintenance. Because they frame your face and draw attention to your features, bangs in short hair are particularly effective. This might also be a slimming style for you if you discover that your short haircuts for women are giving you a slightly fuller-looking face. Bangs can be styled in a plethora of ways, such as choppy, blunt, sweeping, side, and front bangs.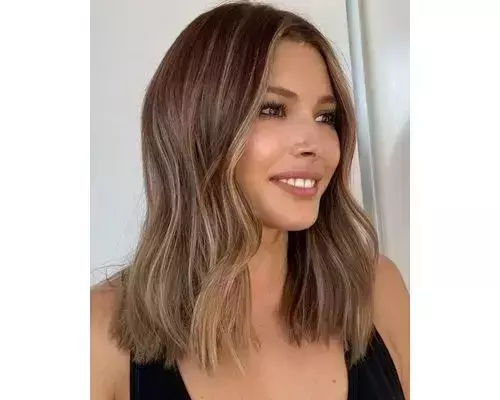 54. Layered Midi
Evidence that the middle length is never dull. Reduce layers below the shoulders to give loose waves bounce. This hairstyle will look even better with highlights or streaks in the hair.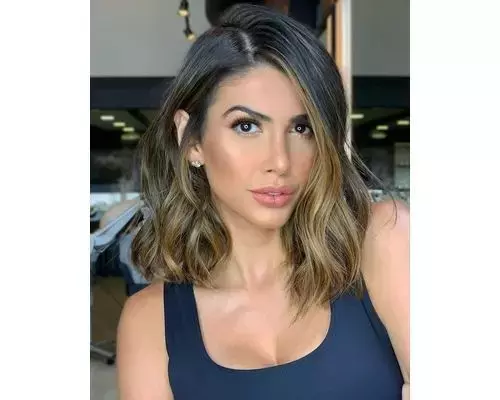 55. Shoulder Length Waves
A classic and polished look that will be serve as a great new hairstyle for 2023. This is a good hairstyle for women with short hair, again a very easy to maintain hairstyle. A bold beauty move can have a great impact on your thinking because it is quick, easy, and visually appealing.
A new haircut is the ideal method to alter things up because, as they say, change is as pleasant as a vacation. Even if wearing your hair in a consistent cycle of straight, curly, top knots, and ponytails is totally fine, a fashionable cut can greatly improve your hair game.
Therefore, getting a new haircut is a smart approach to update your appearance and alter up your style. From the large selection of 55 new haircuts and hairstyles for women that we have mentioned in this post, you can choose your favourites and get a new look today.