25 Stunning Prom Hairstyles For Black Guys - 2023
Pooja Angurasu
Updated At 25 Jun 23
We have seen various iterations and kinds of haircuts for black men over the years, some of which are cool dread styles, the natural afro, buzzed short hair, and every variation of a fade! There are numerous prom hairstyles for black guys that can be done in any style or cut. We have put together a portfolio of the top 25 prom hairstyles for Black guys to give you some inspiration or just to show you the options that are available. Browse our collection of the best and most stunning prom hairstyles for black guys that will be in style in 2023, and get some tips on how to communicate your preferences to your barber. To get the haircut you want to attempt, pin some popular photographs and show them to your stylist.
25 Prom Hairstyles For Black Guys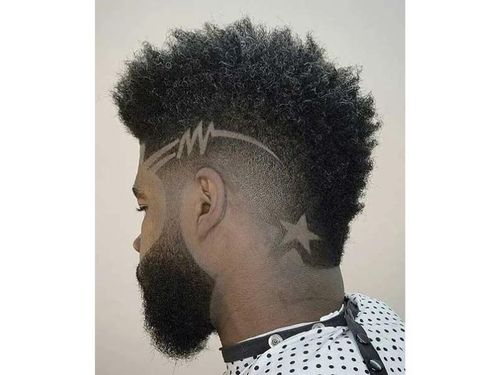 1. Creative Prom Hairstyle
One can mix and match various prom haircuts and styles if they have a creative streak. At this time, we advise consulting a qualified barber or hairstylist to achieve the ideal haircut. Such a creative prom hairstyle for black guys! One of the best hairstyles for black men, this haircut allows one to experiment. From stars to design, this one gives freedom to showcase different aspects about a person.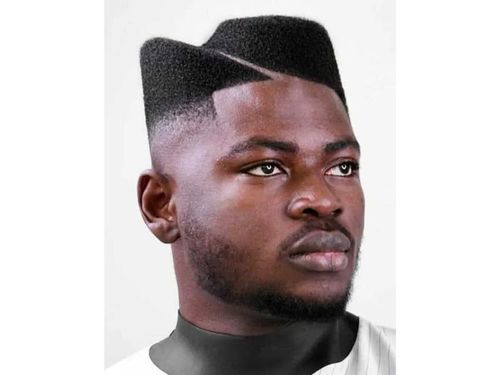 2. Geometric Prom Haircut
Since hairstyles are a reflection of your personality, why not go for a daring and eye-catching design like the geometric cut? This is an eternal prom hairstyle for black guys that will always be a popular option, using crisp lines and geometric shapes.
Check out tapered haircuts for men for more inspiration as we list 25+ stunning new hairstyles which have been trending this year.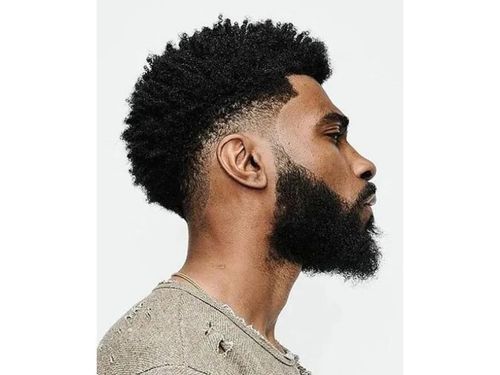 3. Afro-Fade
Afro-fade hairstyles combine the afro and fade trends. Clippers are used to gently trim the sides and back of the hair until the scalp is visible. The top of the head is also long and curly. This is a great prom hairstyle idea for black guys.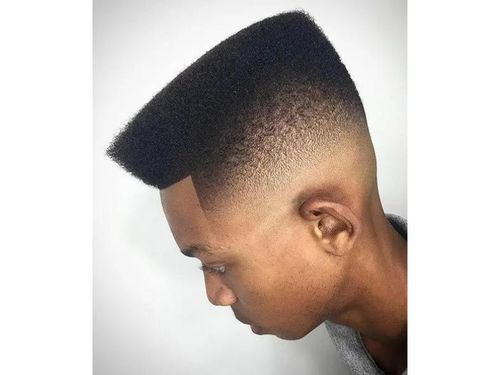 4. Box-Fade
One of the most recognizable and classic hairstyles is the box fade. Although it was immensely popular in the 1980s and 1990s, men still regularly favor the modern iteration of this style today. Due to its shape, this hairstyle is also known as a box fade. The top hair is fashioned in a box fade with a rectangular form. This is a youthful prom hairstyle idea for black guys! One can also try out a low fade haircut as it looks stylish and elegant.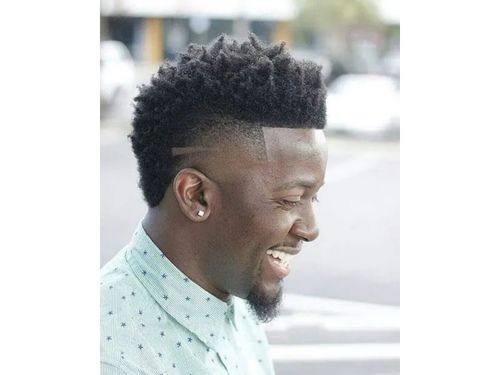 5. Frohawk
Essentially, the frohawk is a variation on the mohawk. Additionally, this haircut might be considered one of the most stylish prom hairstyles for black guys. In addition, a frohawk is a curly or afro style with a center line at the top of the hair that extends from the forehead to the nape.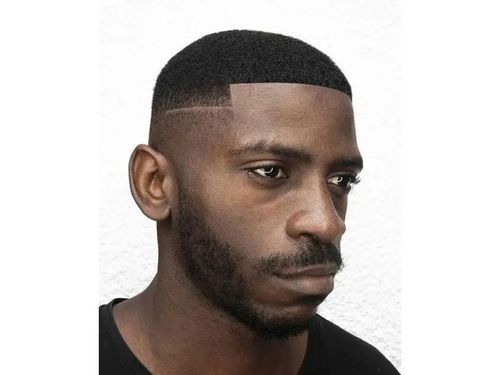 6. Buzz Haircut For Black Guys
A vintage haircut is the buzz cut. In reality, a buzz cut is a type of short haircut that is applied with electric clippers. One of the most attractive prom short haircuts for black guys is this one.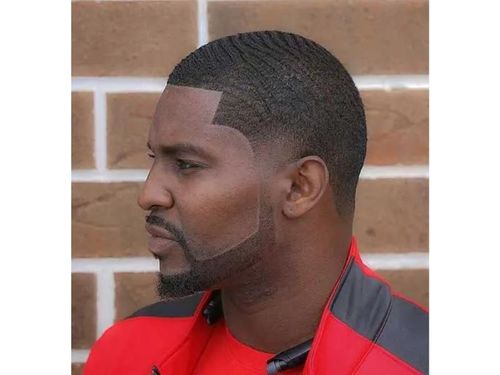 7. Extended Waves
In this prom hairstyle for black guys, waves extend from the forehead to the back of the head in the form of meridians. These waves can be mixed with various fashions, such as a surgical line. It can also be used with a beard model that is compatible. Finally, in order to achieve this unique hairdo, we advise seeing a barber or hairdresser.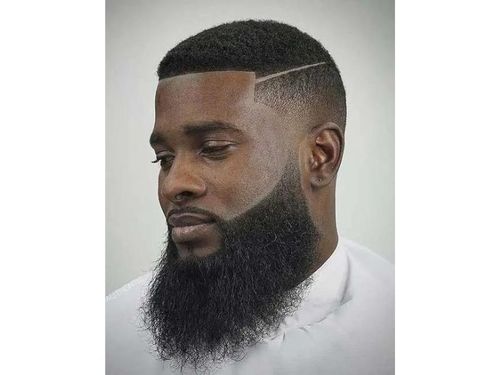 8. Faded Side-Part
A fading side part is a chic and classic haircut. The main feature of this prom hairstyle for black guys is the line that divides the top of the hair from the sides. For the sides, fades or undercuts may be preferred. There are several black men with side-parted hairstyles who employ fades.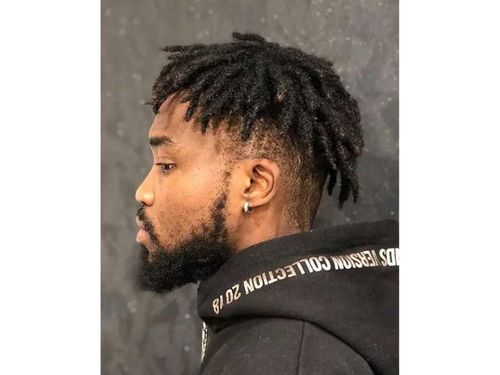 9. Dread Hairstyle For Black Guys
Black men often love the hairstyle known as dreads. With the help of a skilled barber, a person who enjoys the dreadlock style can have a unique hairdo. In addition to shaving, cutting the sides of the hair short will create a more contemporary appearance.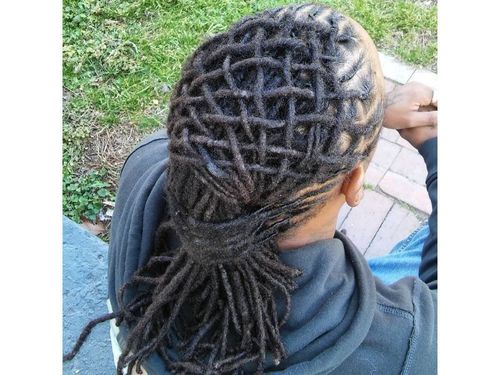 10. Prom Hairstyle For Black Guys With Long Hair
Long-haired black men are genuinely courageous. To make a base, these tiny dreads were pulled back. The top dreads were then weaved into a complex lattice pattern. This will be a unique prom hairstyle for black guys with long hair.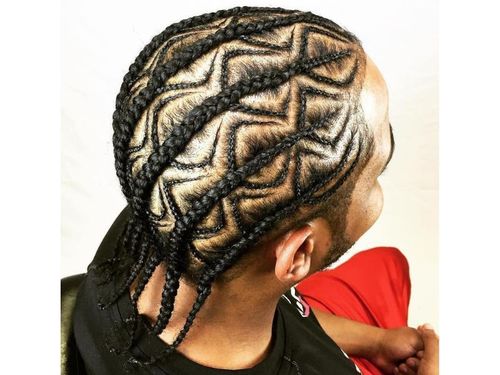 11. Intricate Cornrows
At some point, every black man should experiment with elaborate cornrows. The majority of skilled braiders work so quickly that it doesn't take as long as they might anticipate. This prom hairstyle for black guys with long hair is amazing.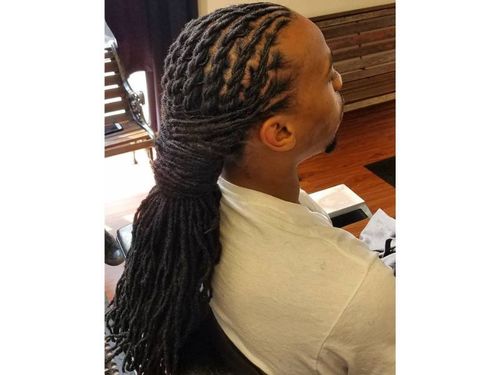 12. Long Microdreads
Long hairstyles for black guys often require the hands of a true professional. These tiny dreads make the most amazing twists! They resemble chain links almost exactly. With a full head of lengthy microdreads, you can frequently experiment with intriguing new looks.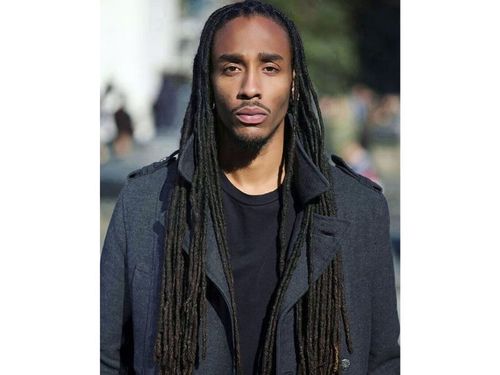 13. Microdreads For Long Hair
It must have taken years for his hair to grow that long. And yet, it doesn't have an untamed, unkempt appearance because it is so silky and properly kept. To get this prom hairstyle for black guys with long hair, the correct balance between maintaining clean hair and maintaining moisture in it must be found.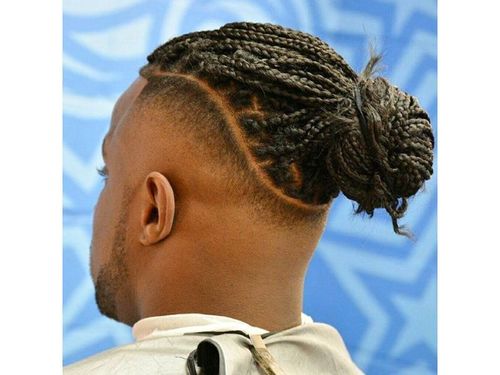 14. Bun With Box Braids
There are plenty of short prom hairstyles for black guys with long hair as well! Thanks to the curve of the fade, this has a Samoan vibe to it. The line design that separated the two portions was sliced to add extra visual intrigue. Box braids can be styled with a bun to keep hair out of the way.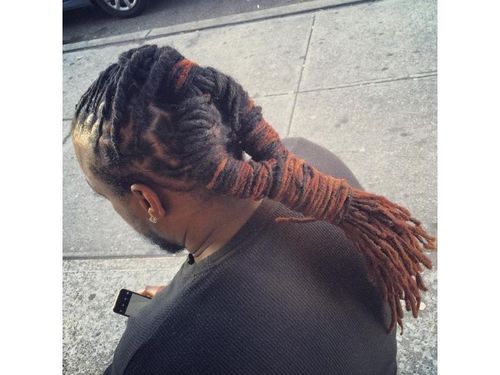 15. African Inspired Hairstyle For Long Hair
Whether the prom hairstyle for black guys with long hair is created with henna, a particular kind of clay, or colored extensions, it is modeled after the Namibian tribes, where the men apply red earth to their skin and hair. When you want to try a color and demonstrate pride in your African origin, this shade of red is ideal.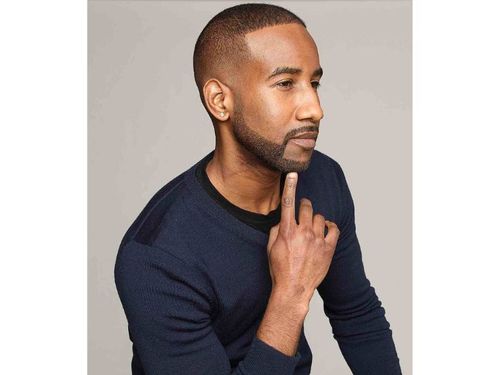 16. Clean Cut
This look made our list of prom hairstyles for black guys with long hair due to its defined edges and smooth shave. Just remember that kinky curls on top of the crown provide flair and attitude for a striking look if one wants to let their hair grow out a little.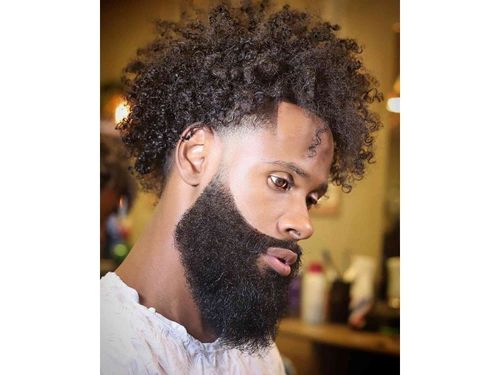 17. Thick Curls
This prom hairstyle idea for black guys can look stunning on anyone. Don't forget to be cleaned up and lined up frequently if one wants to pull off this appearance. The sharp, clean lines and tight fade from the beard to the hairline are what give this cut and beard such an appealing appearance.
Looking for more inspiration for curly hairstyles? Do check out our guide as we list 30+ stunning long curly hairstyles for men.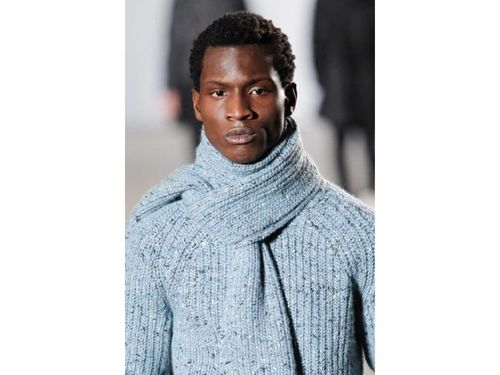 18. Baby Afro Cut For Black Men
If you want to give your hair some length but don't have much time to style it, try this prom hairstyle for black guys. Make an all-over chop your choice, and visit your barber frequently to keep it looking good. To help one create a defined and structured afro hairstyle, be sure to use some pomade.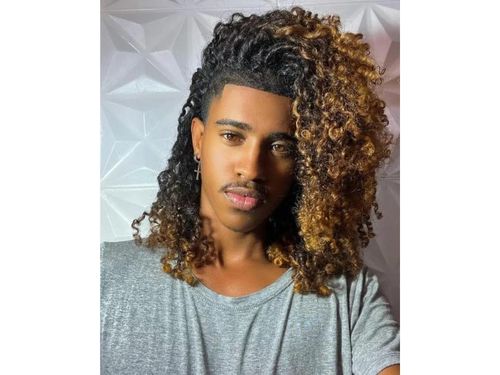 19. Long Curls
Choose a color that can contrast with your natural one, and grow your curly hair to your shoulders. To avoid overpowering the balance, make sure the hair color only covers the tips. This prom hairstyle for black guys with long hair is charming.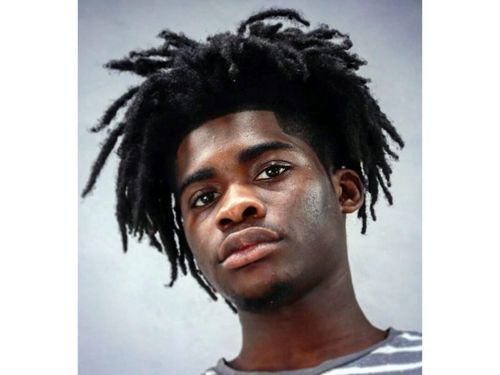 20. Messy Dreadlocks
Dreadlocks that are so messy are just attention-grabbers. The length is just right—fancy enough to be long but manageable enough to be short. Additionally, the line-up blends in with the temple so seamlessly that it appears to be one. Such a cute prom hairstyle for black guys!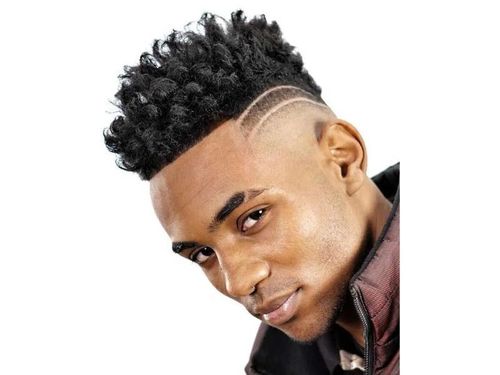 21. High Top
Two shaved lines that cross each other and extend all the way to the back of the head make up this fashionable variation on the line-up. Such a stylish prom hairstyle for black guys!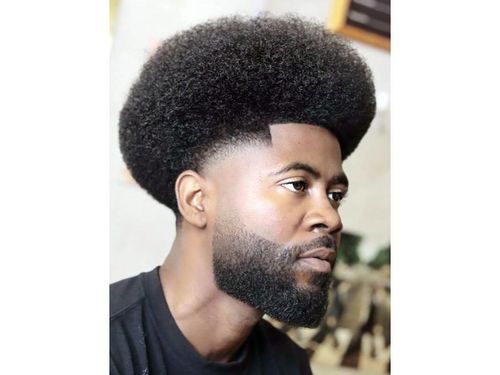 22. Taped-Up Afro
In keeping with its origins, the tape-up is one of the best prom hairstyles for black guys to make a statement, if you've ever been seeking one. A look like this is certain to get the best kind of attention due to the remarkable contrast in hair lengths.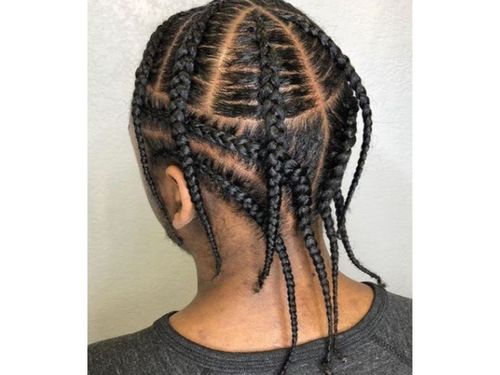 23. Triangular Box-Braids
This medium-length braided hairstyle needs a triangle-shaped base so that thin braids can be installed all over the top of your head in a design that is asymmetrically spaced. This prom hairstyle idea for black guys will make them look handsome.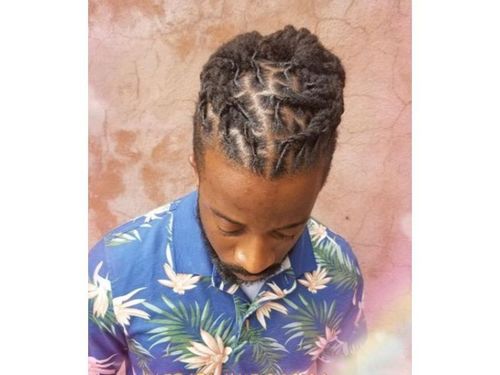 24. Braided-Crown
You may choose dreadlocks to increase your attractiveness. This protective prom hairstyle for black guys features faded skin around the temples and a high crown made completely of twisted dreadlocks that are pulled towards the rear to elongate your height.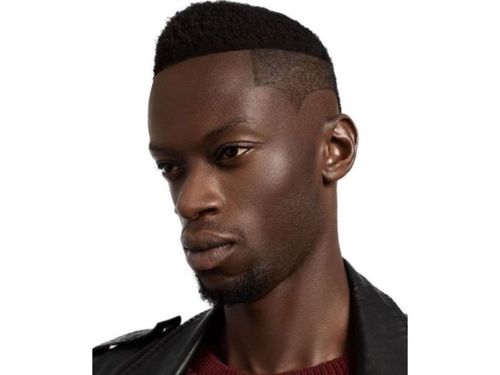 25. Tilted Mid-Fade
This elegantly cut prom hairstyle for black guys has an innovative shape that flatters faces with smaller and delicate features. It also has a tilted shape-up design for the top half that gives the look its individuality. So, request a modified version of this intriguing design.