25 Spectacular Hairstyles And Haircuts For Triangle Face Shape
Shweta
Updated At 09 Jan 23
Looking for the best triangle face shape hairstyles?
We know how to highlight your unique triangular facial form. When it comes to figuring out which hairstyle matches your face, we don't want you to feel stuck with certain common hairstyles. Your face shape is the polar opposite of a heart face, with a narrow forehead and a broad jawline; it's also referred to as a pear shape face. Finding out what hairstyles suit your lovely face is not rocket science; all you need is a good article to persuade you that there are many options. Continue reading to learn how to swoon over these 25 hairstyles.
25 Stunning Triangle Face Shape Hairstyles

Let's go through some of the important characteristics of a triangular face, and if any of them fit your face type, you've come to the right place.
Your face has a narrow forehead region.
Your face has an elongated form and does not fall into the wide face group.
The cheekbones aren't as prominent, and they are fuller.
Your face has a square form to it, with an angular, broad, and strong jawline.
A plump jaw that is broad and softer, similar to that of a round face.
Instead of being pointed, your chin has a squarish form.
Because this face shape is heavy at the bottom, the key to finding the perfect hairstyle is to work with the broad jawline. For these looks, balancing out the narrow forehead is the best option. Without further ado, keep reading to find out which hairstyles are perfect for your notable features.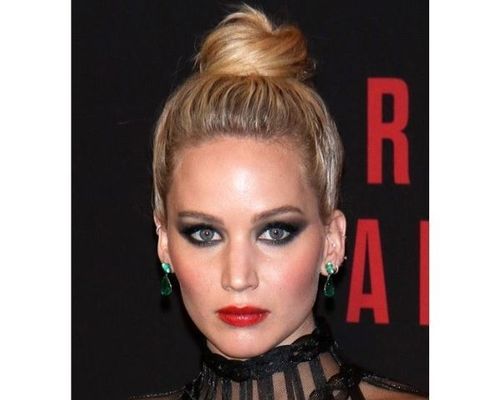 1. High Blonde Bun
Take your high end natural appearing blonde bun to a formal function and be inspired by the high life in Paris. Remember to use your favourite hair fixator to keep your hair in place throughout the day. One of the best triangle face shape hairstyles, high blonde bun makes your look standout and works well on all occasions.
Check out our guide on different face shapes to find out all the details about 9 face shapes and how to identify your face shape type.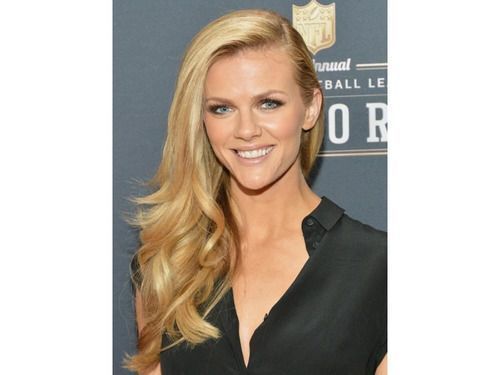 2. Blonde Wavy Hairdo For Traingle Face Shape
This Blonde Wavy Hairdo will give you a fantastic style to wear all spring and summer. The expression "Blondies have more fun" is absolutely correct with this evergreen look.
Check out our guide to find out 51 stunning rectangle face shape hairstyles which have been trending this year.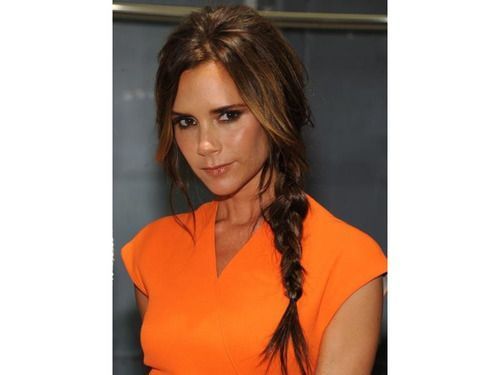 3. Side Swept Highlighted Hairdo
Wanna live up to that vibrant New York City vibe on any given evening? If you want to, then this victoria beckham hairstyle can be your perfect inspiration. This side swept highlighted hairdo with a thick braid on one side and heavy bangs on the front look amazing and is apt for all occasions.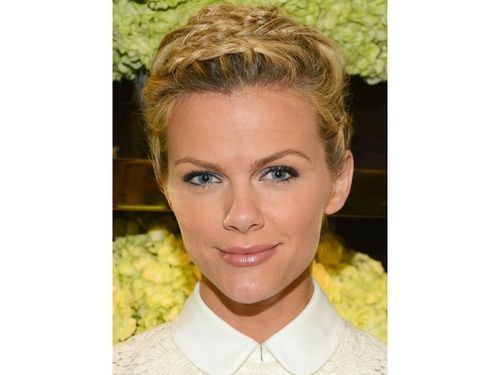 4. Braid in Weave
A braid weave on top of your basic hair bun adds an exquisite touch. This triangle face shape hairstyle is for the girl who enjoys being the centre of attention. This style will make you stand out! Along with triangle hairstyles, oval face shape hairstyles have also become very popular.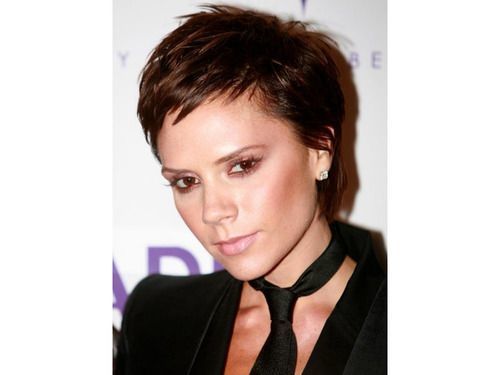 5. Sexy Pixie
This is a perfect way to slay that masculine energy look with a sexy pixie cut. Add some smokey eye makeup with a black suit and tie to ramp up an edgy and classy look for your next party event.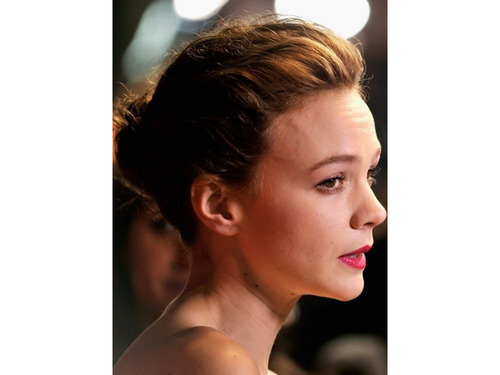 6. Sleek Back Bun
This is a casual yet polished appearance that will take you from the office to the weekend farmer's market. It's a surprisingly refined triangle face shape hairstyle that screams sheer elegance at first glimpse.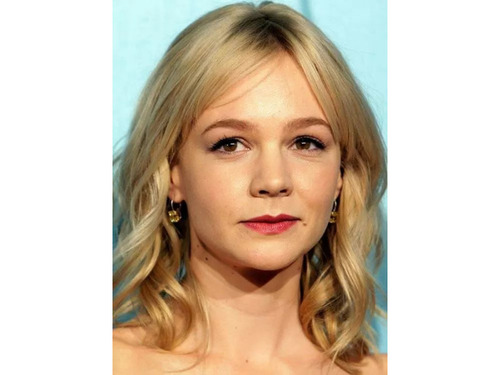 7. Beautiful Blonde Bob
The blonde tone in this look melts perfectly to fit your triangular shaped face. The ironed out top complimented with the curly edges makes this hairstyle one of the best options for a date night look. Get yourself a real chic look with this gorgeous hairdo!
Check out our guide to find the best round face shape hairstyles which have been trending this year.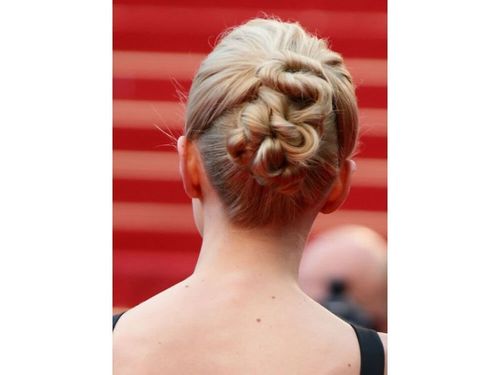 8. Middle Based Knotted Bun
This hairdo is ideal for an engagement appearance; however, you will undoubtedly want assistance. If you have the time, go to a salon before your party to have this hairdo. Only try this look if you have the time and patience to keep it up and pull it off beautifully.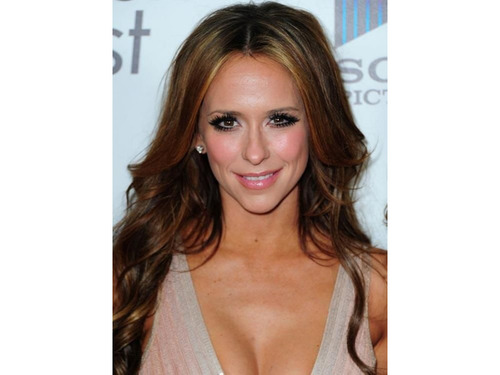 9. Wavy Layered Hairdo
You'll appear ready for any event with the gorgeously cascaded layers. With long, jagged layers starting just above the chin, this hairstyle will emphasise your features and make your triangle face shape gleam. It's a go-to style for thick and heavy-haired women who want a lighter, textured look while keeping their hair length longer.

19. Thick Banged Ponytail
This season, weave ponytails with bangs have made a huge reappearance in vogue. With elegant bangs going down the sides of your face, this is an especially attractive ponytail style. You may colour your hair any colour you like and add some highlights to make it look more appealing.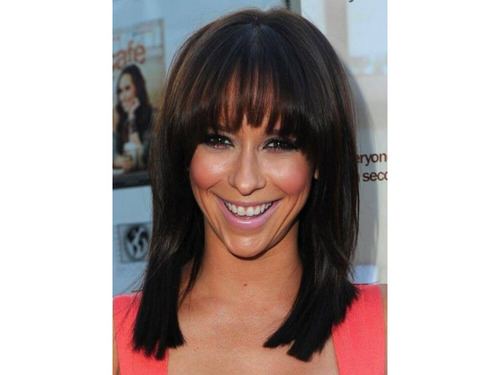 11. Bowed Out Fringed Bob
Why contour the face when your hairstyle can do it for you! Try this chic yet inspiring look for a go-to party appearance and turn up as refreshing as your freshly chopped hairdo. Keep your fringes just below the brows and your hair length slightly above the shoulder. This hairstyle will surely enhance your beautiful eyes to a great extent.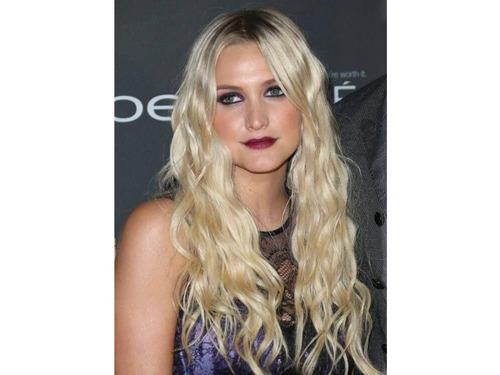 12. Beach Waves
Beachy waves are a popular celebrity hairstyle for a reason: They suit any face shape and lets you look beautiful and young. Let those waves fall softly around your face and just wait for those beautiful compliments to come your way. One of the best triangle face shape hairstyles, waves have been trending this year.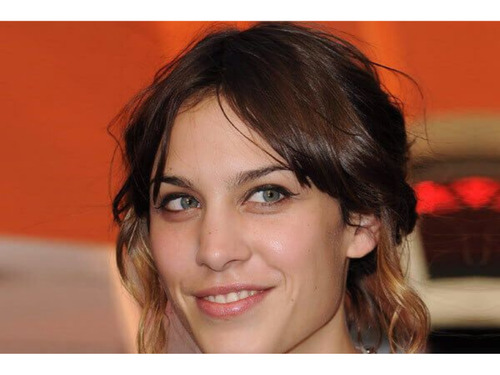 13. Messy Updo
This hairstyle is a go-to look for any occasion. Wear your favourite summer dress and elevate your look with this hairstyle for a date or concert and rock a beautiful evening. This messy updo is perfect for a bridesmaid's look as well.
14. Tucked Away
For a cleaner and more immaculate bob, opt for a tucked away bob which is sure to enhance your features and make you look ready for any event. You can slay even your more basic outfits with this hairdo.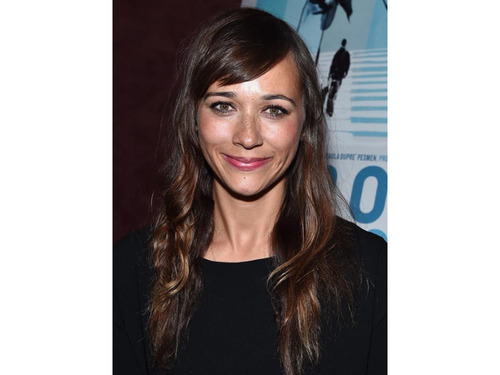 15. Side Swept Bangs with Curls
An apt hairstyle for a triangle face to narrow down that jawline and give you an equally volumized look at the forehead. A perfectly chic look for dinner with your spouse.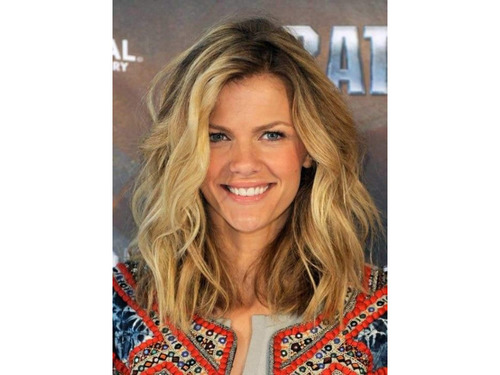 16. Wavy Overgrown Bob
If you're searching for a look that's both casual and sophisticated, this is it. It's the perfect length for the indecisive, falling somewhere between a bob and a lob. It's still short enough to pass for a bob, but you can pull your hair back if you want.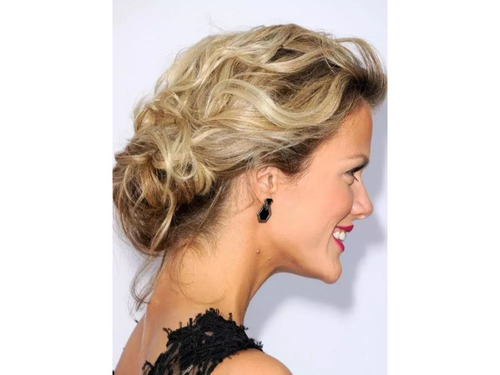 17. Messy Low Chignon
For a style which speaks the language of "effortless", this hairstyle is best suited for triangle face shape. Add volume and texture to your hair with this amazing hairdo.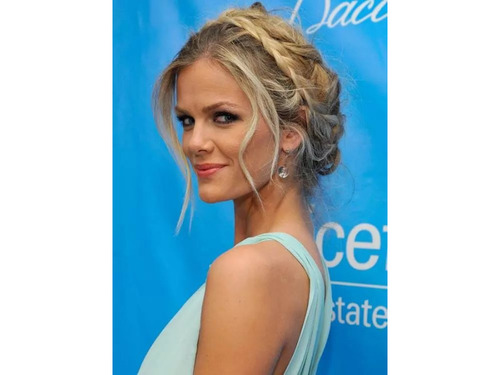 18. Headband Braid Bun
Rock your basic low messy bun with a braid at the top and look as beautiful as a princess. Let your flowy gown compliment this hair look on a prom night to grab all the attention you want.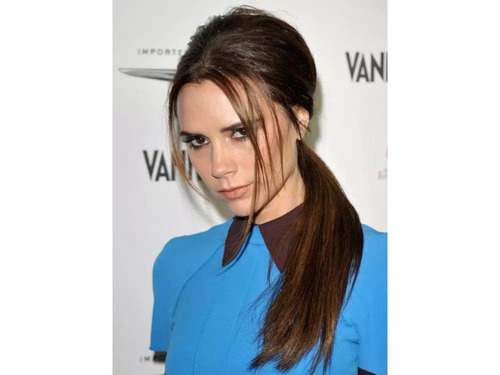 19. Sleek Side Ponytail
It is one of the best looks to be worn formally. Tie up a high ponytail and flick out some straight bangs with a middle partition to get ready to boss around with professionalism.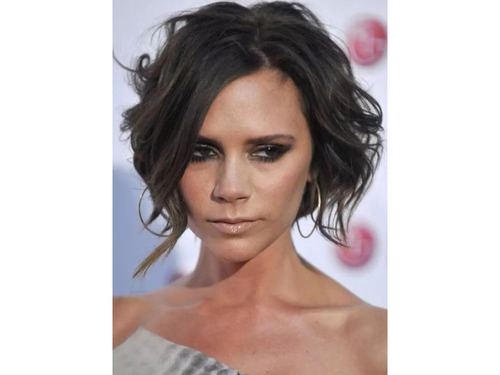 20. Edgy Tousled Bob
As the name suggests, this hairdo gives you an edgy and smart look. This tousled bob look will get you ready for a high-energy party night. Turn heads with this chic yet casual look anytime.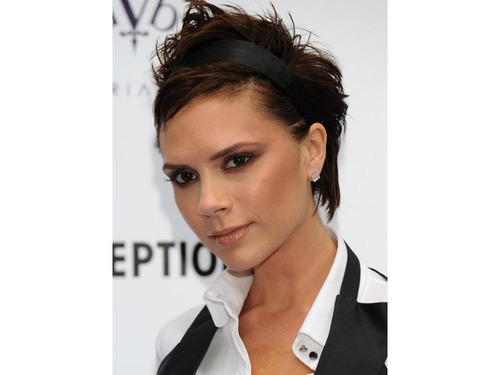 21. Ruffled Headband
To spice up that spiked up ruffled hairdo an extra headband is added. Slay that tom boy look with a buttoned up suit and just wait to look absolutely unique at any event.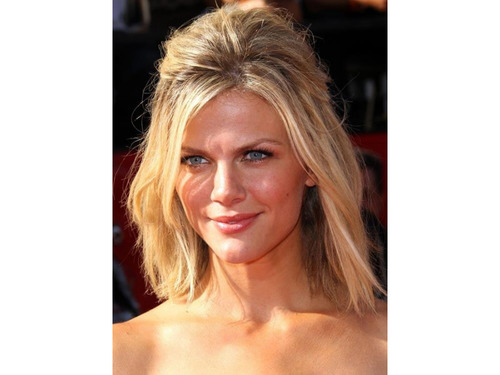 22. Bouffant Half Up
Add volume to your otherwise normal hairdo by making this hairstyle look classy and sultry. The half up hairstyle will make space for your prominent features to shine glamorously.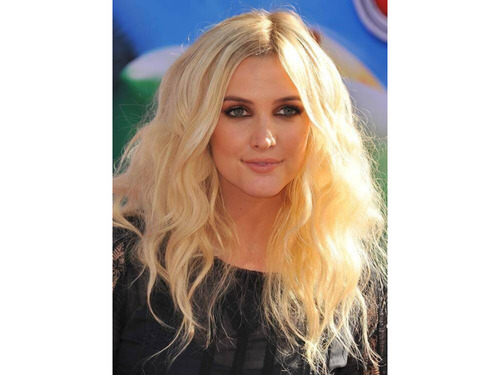 23. Platinum Blown Bob
Opt for this triangle faced platinum blown bob for a casual yet stylish look. The puffiness added is the best way to make your hair look voluminous with tousled blow dried hair. One of the best triangle face shape hairstyles, bob looks stunning on all occasions.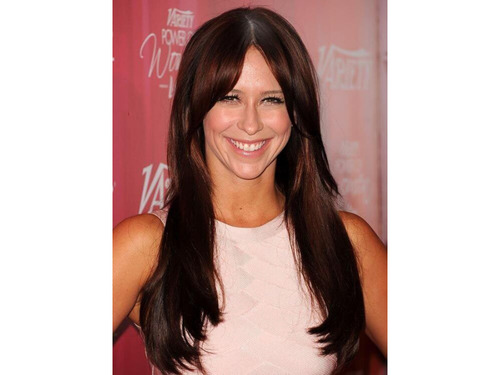 24. Blackish Brown Layers
Get a fresh looking neat and refined look with this Blackish Brown Sleek Layers Hairdo. The middle partition of the hair will make you look ready for any formal or informal event.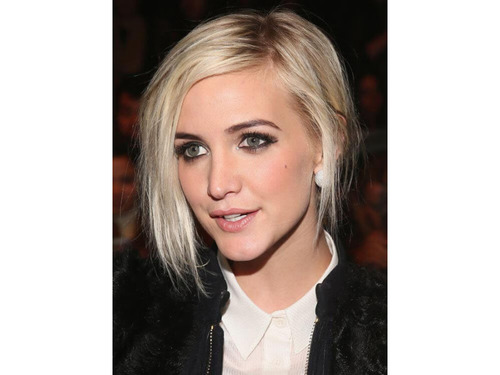 25. Edgy Platinum Bob
The long bob on one side of your hair will definitely make your cheekbones shine prominently. The other side of the hair is completely trimmed to give you a trendy look. Be the centre of attention at any party or event with this sexy look.