Ariana Grande Makeup Secrets And Favorite Beauty Products
Shalu Bhati
Updated At 18 Sep 22
Do you find yourself appreciating all of the Ariana makeup looks? Would you like to know the Ariana Grande makeup secrets? You have come to the right place.
Keep reading as we will reveal the following:
Ariana Grande Beauty Routine
Ariana Grande Makeup – How To Do Makeup Like Ariana
Her Top 5 Makeup Looks
Ariana Grande Makeup Products
Let's begin!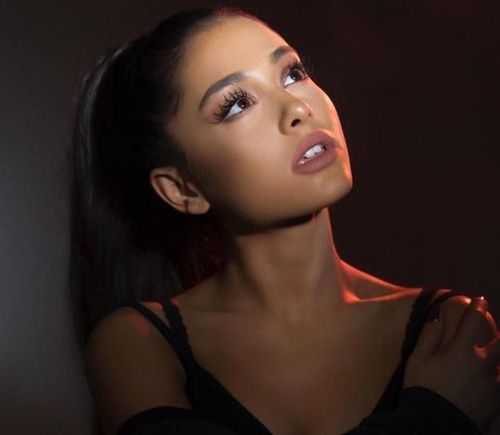 Ariana Grande Beauty Routine
Ariana has made waves all over the world not just with her powerful voice but also with her beautiful looks. How she maintains such soft and supple skin has often been a topic of discussion among her fans.
Over the years, Ariana has revealed bits and pieces about her beauty routine. She follows a pretty basic and simple beauty routine.
Following is what the singer does for getting beautiful skin:
Her go-to skin saviors are products from Lancer skincare. Dr. Lancer is a famous LA-based dermatologist whose range of skincare products is a favorite amongst many celebrities. Ariana uses these products twice daily and credits them for her healthy glowing skin.
Ariana is big on having a thoroughly cleansed face especially since she faced acne issues as a teenager. She says she depends upon cleansing, scrubbing, and exfoliating. She calls them the three most important things to be done for the skin's health.
Having a routine is not enough. According to Ari, you also have to stick to it if you want your skin to look good.
She is a big advocate of removing her makeup every night. She uses makeup wipes from Neutrogena and Burt's Bees to do the job.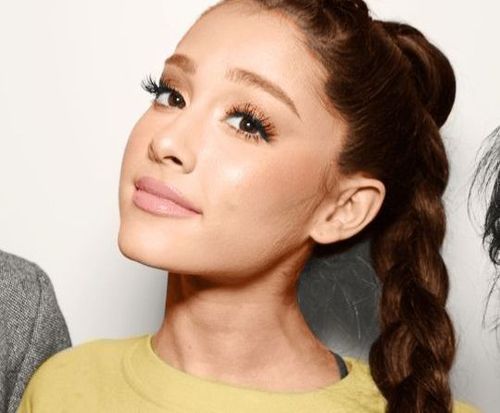 Ariana also recommends the use of coconut oil. She loves to slather it all over herself from her face to body and says that coconut oil comes in handy when dealing with stubborn lash glue that would just not come off.
For dealing with acne, Ariana uses a good lotion. She believes that drying out acne is harmful to the skin. It is an oil that removes oil and a good lotion can go a long way. Apart from this, Ari keeps up with her regular CTM skin care routine along with regular exfoliation.
Her beauty routine uses a mix of high-end expensive products as well as cheap drugstore buys. Ariana has also cleared the air that it is not necessary to use expensive products that burn a hole in your pocket. She uses products that suit her skin type and recommends the same to her fans.
Last but not the least, for most of her skin-related issues, Ariana has a one-stop solution which is to drink ample of water. Hydration is the key, people. Listen to Ari!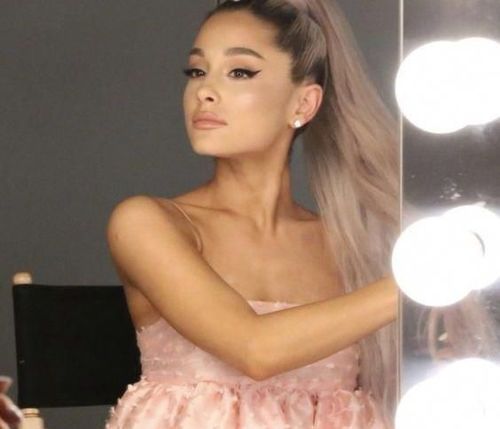 How To Do Makeup Like Ariana Grande
Ariana turned 27 this year and at such a young age she has made her mark on the music industry as well as the world. It takes years for many celebrities to find their signature look. But Ariana managed to get one in a relatively short amount of time.
We have been served many Ariana makeup looks over the years. And all we can think is how the Ariana Grande makeup game has always been such flawless. We cannot help but hold the desire to be able to do our makeup like Ari. We are pretty sure you want so too. So, let's jump on to how the 7 rings singer looks as stunning as she does.
Following are the steps that go in the Ariana Grande makeup routine:
If you want to have a makeup game as strong as Ari's, you have to then also up your skincare game. This is because according to Ariana's makeup artist, maintaining healthy skin allows for better makeup looks. Ariana uses a moisturizer to hydrate her skin first. This provides her with a fantastic base for doing her makeup.
The next step in the Ariana makeup routine is to apply foundation. The trick is to use a shade that closely matches your skin tone. Use it sparingly and dab it all over your face using a makeup sponge. You don't want it to look cakey. Finish off this step with a translucent powder to seal off your foundation. This will prevent the foundation from budging from its place.
Eye makeup plays an important role in the Ariana Grande makeup routine. Or should we say cat eye? We know how much Ariana loves her perfectly lined eyes. So, what goes into it? Start with eye shadow. Line your eyes as you usually would. For the wings, use an angled liner brush to do the job. The wing should be drawn in an upwards angle that points towards the end of the brows. This will give a lifting effect on your eyes.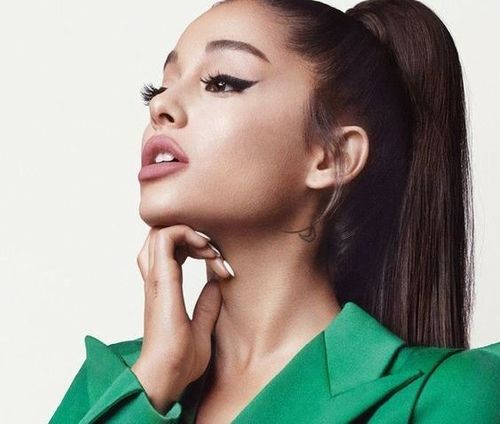 Ariana loves her lashes. She can do without everything else, but, she cannot do without her lashes. Use a lash curler to give a boost to your lashes and finish off with mascara.
Bronzer, Blush, And Highlighter
Depending upon the kind of look you want, you can use a bronzer, blush, or highlighter. You can also go ahead and use all three at once. It is no big deal. The Ariana makeup includes the use of bronzer right below the cheekbone to give a bit of contouring effect, blush goes on the apple of her cheeks in such a way that it mixes a bit with the bronzer, and the highlight goes on the top of the cheekbone.
This is the last step of the Ariana makeup routine. Use a lip liner first. You can use it over your natural lips to get plump and fuller looking lips like Ari. Fill in with your favorite lipstick. Ariana loves to use shades in nudes and pinks. But, when she chooses a dark color, she can carry it off pretty well too.
Ariana has the following advice for her fans:
Be yourself and don't listen to any trends…If you happen to like something that is trendy, cool—but just because it's 'in' at the time doesn't mean that you have to jump on the bandwagon. Being yourself is one of the coolest things that you can do. As hard as it may be to get there, once you find that comfort, run with it.
Ariana Grande Makeup - Top 5 Makeup Looks
Following are the top 5 Ariana Grande makeup looks that we adore. You can also check Ariana Grande no makeup photos here.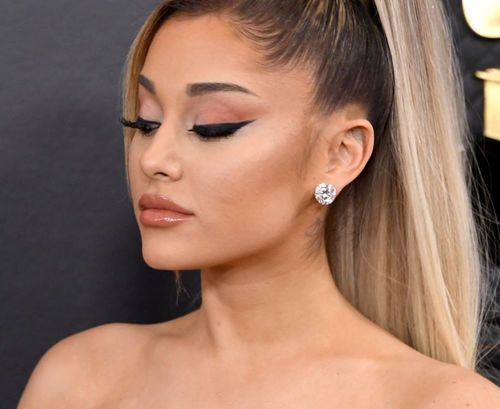 1. Grammy Glam
The top look for us has to be this beauty from the 2020 Grammy's. Ariana rocked a magnificent cloud-like gown. She was in her signature look but it came with a twist. Her ponytail was still sky high and voluminous. It was also shorter and paired with a long side bang. Ariana's makeup was also on point. Look at the wings!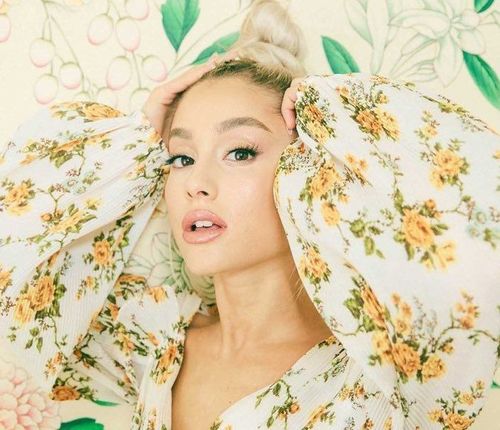 2. Tropical Times
Ariana's 2018 photoshoot for Times Magazine gave us feel that we didn't know we had. Everything about her marked the advent of summer. Her makeup was light and dewy going perfectly with the summer tropical vibes. She even toned down her angled wings to a minimal to complete the soft glowing summery look.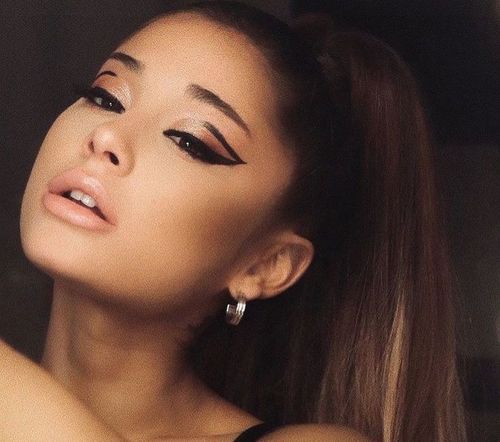 3. Dramatic Liner
The Ariana Grande makeup is always on fleek. Almost all of her makeup looks are goals. Her winged liner has become a signature Ariana style. And this beautiful woman keeps on upping her liner game. With Ariana, no two looks are the same. The bronze shadow and Cleopatra-like liner sent many hearts fluttering with glee.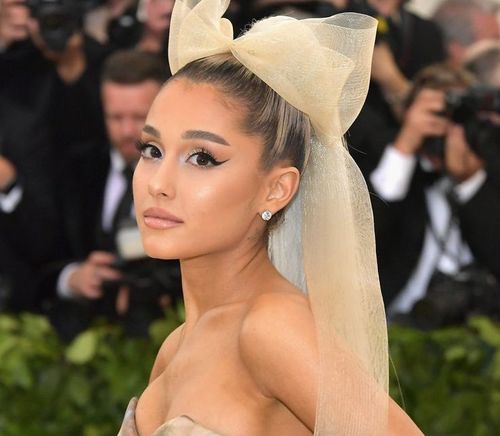 4. Met Gala 2018
Ariana made a strong statement at the 2018 Met Gala. She came dressed in a Vera Wang gown that took inspiration from the Sistine Chapel. Her gown was truly a work of art. So was the Ariana Grande makeup. The Ariana Grande winged eyeliner was once again on fleek and a talking point amongst many.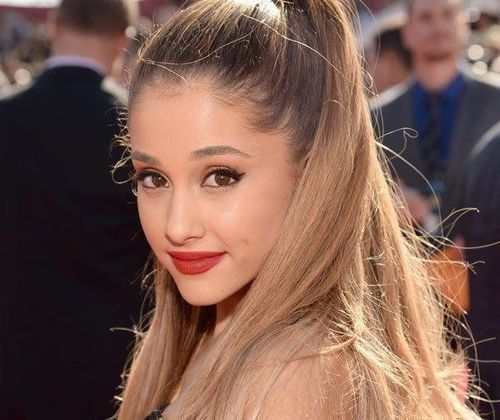 5. VMA Beauty
Let's go back a few years and see how Ari did her makeup then. This is the Ariana makeup that the singer sported as she attended the 2014 MTV Video Music Awards. She looks so young here. She went for some vamp vibes and paired her black leathery ensemble with red lipstick and a subtle cat-eye.
Ariana Grande Makeup Products
Ariana's love for makeup is not unknown. She has served some iconic looks over the years. A good makeup routine uses good makeup products. And Ariana knows what works best for her. She also has a range of Ariana Grande cosmetics that she launched in 2019 named after her hit song Thank U, Next.
Following are some of the Ariana makeup favorites: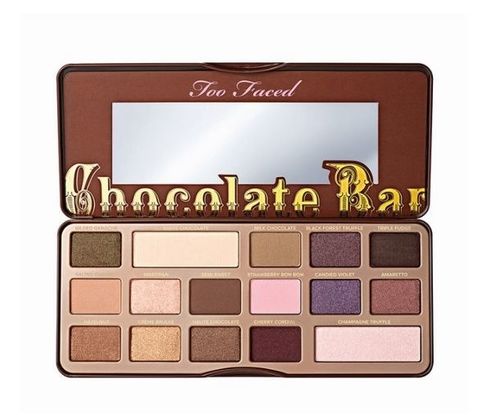 Too Faced Chocolate Bar Eye Shadow Palette
This is the top Ariana Grande eyeshadow palette that will bring you a step closer to doing makeup just like the Dangerous Woman singer. It comes with sixteen different shades that are matte and shimmery giving you something for almost all occasions. Infused with cocoa, this eyeshadow palette brings you all the colors of chocolate.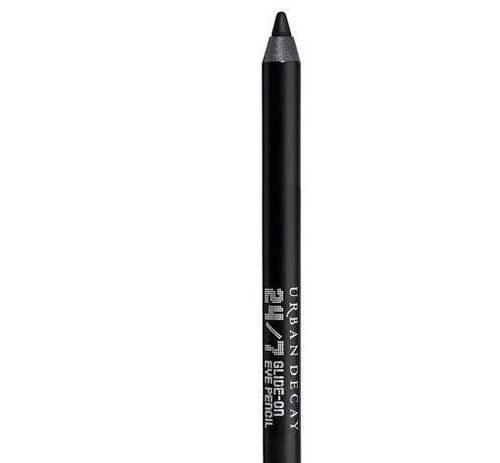 Urban Decay 24/7 Glide On Eye Pencil
The Ariana makeup routine is incomplete without her winged liner. Amongst many liners, Ari mostly depends upon this one by Urban Decay to give her the sharpest and darkest of wings.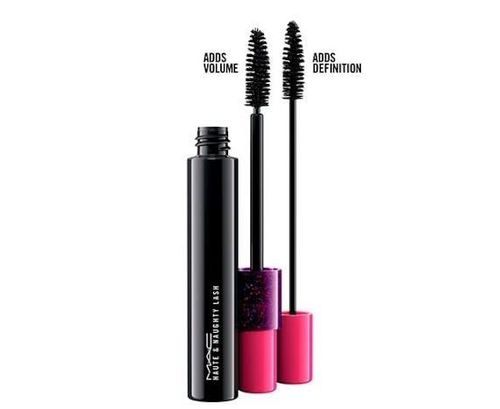 MAC Haute And Naughty Lash Mascara
The one thing that Ariana cannot stay without is her lashes. She used falsies and later on got some lash extensions. But it is not enough. A good mascara is still essential and Ari loves this one by MAC Cosmetics.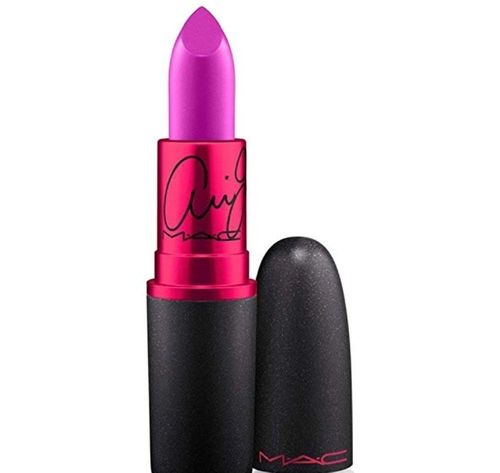 Ariana Grande MAC cosmetics partnered up and launched two makeup products: Viva Glam Lipstick and Lipglass. This Ariana Grande MAC lipstick comes in a cheeky orchid pink shade that is something that the singer loves personally. The lipgloss on the other hand is a shimmering neutral mauve. These products can either be layered together or worn separately. Every cent that is spent on the purchase of these products goes to the MAC AIDS Fund which provides help to those who are suffering from HIV/AIDS.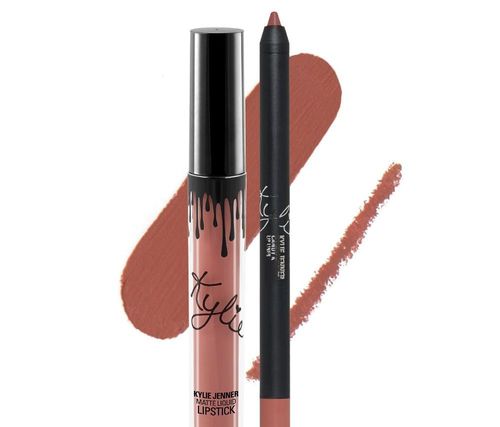 This is the top favorite of the singer when it comes to the Ariana Grande lipstick category. Ariana Grande makeup looks are often based on nude colors. In such a case, this lipstick becomes a staple for her. This shade is a soft mauve that is perfect for everyday wear and a must-have.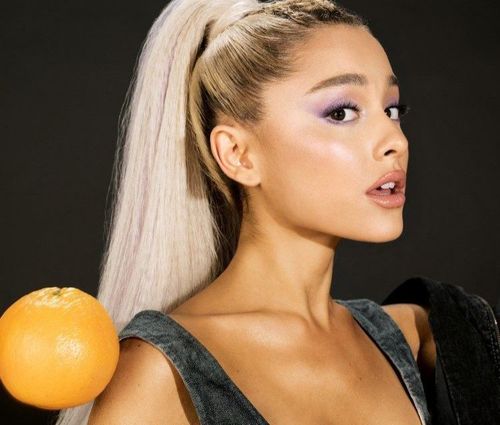 Frequently Asked Questions
Q. Who is Ariana Grande's makeup artist?
Daniel Chinchilla is Ariana Grande's go-to makeup artist.
Q. Is Ariana Grande beautiful in real life?
Yes, Ariana Grande is beautiful in real life. She is talented, determined, and a hard worker. She loves her fans very much. She is a big advocate of adopt don't shop. She has seven rescue dogs and wants to rescue as many animals as she possibly can. She has switched to a vegan diet because of her love for animals. As for her physical beauty, Ariana is blessed with good genes and she has naturally beautiful skin.

Q. Which are the favorite Ariana Grande makeup products?
Too Faced Chocolate Bar Eye Shadow Palette, Kylie Cosmetics Lip Kit In Candy K, MAC Haute And Naughty Lash Mascara, and Urban Decay 24/7 Glide On Eye Pencil are some of the favorite Ariana Grande makeup products.
Q. What is Ariana Grande skin tone?
Ariana Grande is of Italian descent and is a white woman. Her overuse of tan has put her in the center of controversy many times. She is accused of trying to pass off as someone with a darker skin tone. This is also known as Blackfishing where a white influencer uses false color to profit off as a black individual. It becomes problematic especially since people of color are still being targeted for their skin tone.
Q. What is the color of Ariana Grande real hair?
Ariana Grande's real hair is dark brown that makes them look very close to black. She has a naturally curly texture.
Q. What is the key to the best makeup look as per Ariana Grande?
The key to the best makeup looks as per Ariana Grande is to have a good skincare routine. The makeup looks better on the skin which is healthy and hydrated.