15 Best Shampoos For Colored Hair In India - 2023
Maheroo Butt
Updated At 01 Jun 23
Got your hair colored but confused about ways to take care of your hair? A good hair oil and shampoo will work best but finding the best product isn't easy as the market is flooded with products!
The best shampoo for colored hair ideally should be free from harsh chemicals and should provide required nutrients to your hair. Most importantly, the shampoo for colored hair needs to preserve hair hair color as well.
We understand your problem and hence, we list the top shampoos for color treated hair. Specifically we list the popular shampoos in India like loreal shampoo , biotique shampoo and many others. Additionally, we also list the best shampoo for colored hair.
15 Best Shampoos For Colored Hair In India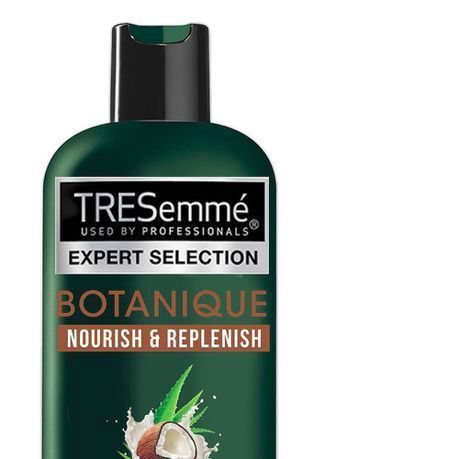 1. Tresemme Botanique Nourish & Replenish Shampoo For Colored Hair
Tresemme is a known brand for various hair care products, and this is one of the best shampoo for colored hair.
It lathers well, cleanses and provides a protective shield to preserve the hair color.
The Botanique Nourish & Replenish shampoo gives a great head start as it is free from harsh chemicals like sulfate and paraben.
Sulfate is one the main elements that washes the color off from your hair.
This shampoo for colored hair mainly contains natural and organic ingredients making it an ideal product for your hair.
Do note Tresemme also makes one of the best shampoo for chemically straightened hair in India.
Pros
Prevents color from fading
Organic and natural content
Sulfate and Paraben free shampoo
Free from harsh chemicals
Deep cleansing
One of the best shampoo for colored hair
Cons

2. L'Oreal Serie Expert A-Ox Vitamino Color Shampoo
L'Oreal is very renowned name in the cosmetic industry globally, especially for hair care products and this loreal shampoo is no different.
The L'Oreal series expert color protecting shampoo is one of the best shampoo for colored hair.
It will protect your highlights and will keep them intact like the first day itself.
This shampoo for colored hair creates protective water resistant layer over your dyed hair and helps nourishing and cleansing the external hue. Do note that if your hair have undergone smoothening, then its very important to find the best shampoo after hair smoothening.
Pros
Long lasting effect
Water resistant layer
Deep cleansing and nourishment
Trustworthy brand
Cons
Not travel friendly
Might not suit all types of hair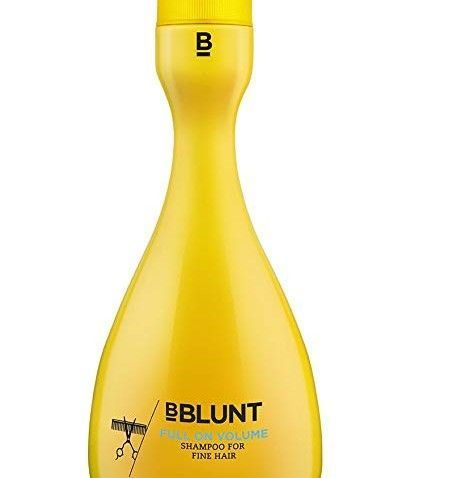 3. BBLUNT Full On Volume Shampoo For Colored Hair
Bblunt has attained its prestigious position in the cosmetic industry, especially for hair care products.
Use this Bblunt shampoo regularly for best results as it will make your hair look voluminous, bouncy and lively with every wash.
This shampoo for colored hair contains unique ingredients like Vitamin B5, rice protein and glycerin extracts.
While hydrolyzed rice protein extracts make your hair bouncy, glycerin extracts moisturize your hair efficiently.
Pro-vitamin B5 protects the damaged air and thicken the shine and texture.
Pros
Gives hair the volume
Moisturizes the hair
Well packaged
Travel friendly
Cons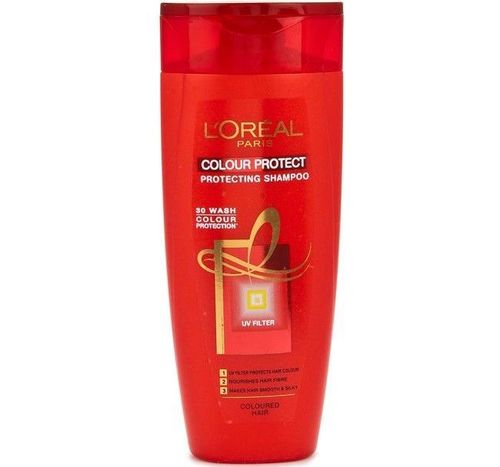 4. L'Oreal Paris Colour Protect Protecting Shampoo
A professional like treatment can be attained from this color protecting shampoo.
This LOréal shampoo is one of the best shampoo for colored hair.
It keeps the scalp healthy and locks the hair color for atleast a week.
Full of anti-oxidants and ceramides, this shampoo for colored hair nourishes the damaged hair and prevents the color from fading away.
Apart from preventing color fading, this also provides protection from the harmful UV rays.
This LOréal shampoo is definite addition to your beauty kit, as it solves multiple issues at one go.
Pros
Keeps the hair color intact for minimum 6 days
Deep cleanses the scalp
Protection from UV rays
Rich in anti-oxidants
Cons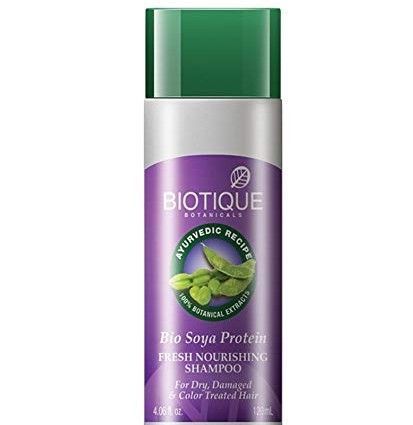 5. Biotique Bio Soya Protein Fresh Nourishing Shampoo For Color Treated Hair
Biotique bio soya nourishing shampoo has the best formula blended with pure natural ingredients, backed up with tomato, pineapple, carrot, cucumber, lemon and even aloe vera to repair the scalp and hair.
Along with protecting against the weather dryness, this Biotique shampoo protects hair color even after multiple hair washes.
Biotique brand is popular for making products that are 100 percent organic and preservative free.
The unique and active ingredients in this Biotique bio soya shampoo works wonders for your hair and skin.
This is definitely the best shampoo for colored hair if you are looking to reduce chemicals usage.
Pros
Chemical free shampoo
Nourishing agent
Absolutely organic
Protects from extreme weather
Also Read: How To Get Beautiful Pink Nails – 15 Potent Home Remedies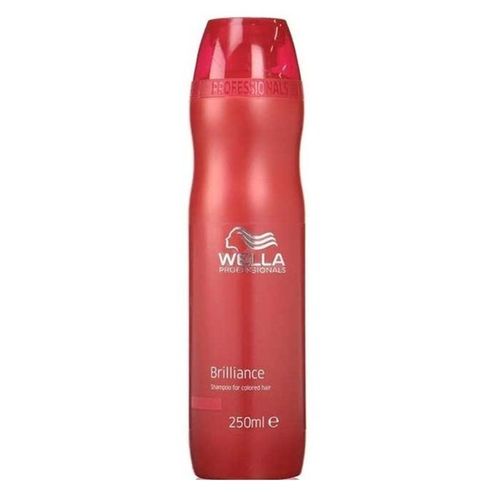 6. Wella Brilliance Shampoo for Colored Hair
Wella shampoo is specially designed to protect the dyed hair color, along with giving it a soft and smooth touch.
This shampoo for colored hair is ideal for all kinds of hair, maintaining the vibrancy and the gloss of the hair with time.
This removes all the dirt and excess oil simultaneously from the scalp. Also, it does not make your hair frizzy or flat.
The packaging is travel friendly and the quantity is sufficient to easily last for 2-3 months with regular usage.
The creamy formula gives a deep cleansing effect to the hair as well.
If you are looking for a shampoo for color treated hair, then this an ideal option as it helps you retain your hair color without spending a fortune for it.
Pros
Travel friendly packaging
Smooth texture
Deep cleanses the scalp
Prevents frizziness
Cons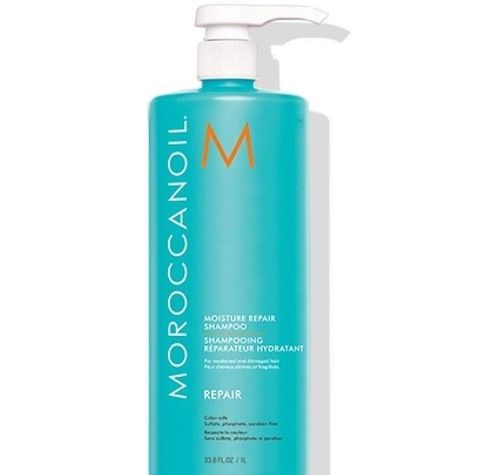 7. Moroccanoil Moisture Repair Shampoo
One of the best shampoos for dry and fine hair, this Moroccanoil shampoo nourishes hair and helps to restore the hair elasticity.
It cleanses the scalp and takes care of the damaged hair.
If you are planning a keratin smoothening treatment, then this one will be apt as it will make your hair smooth and add shine to your hair.
One of the best shampoos for color treated hair, this will leave the hair feeling silky and smooth.
This shampoo for colored hair works best alongwith with Moroccanoil Moisture Repair Conditioner.
Pros
Long lasting impact
Nourishes the scalp
Protects from harmful chemicals
Cleanses the dirt and excess oil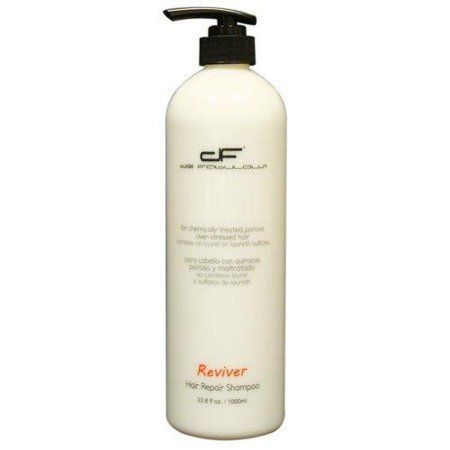 8. De Fabulous Reviver Hair Repair Shampoo - Sulfate Free shampoo
This shampoo for color treated hair from De fabulous is everything your hair needs to relish.
The vitamin E present in the shampoo strengthens the damaged hair and nourishes them simulteneously.
This chemical free shampoo contains meadow foam seed extract and amino acid proteins to restore the minerals of hair without flattening it down.
This shampoo works nothing less than a therapy on the rigid hair and preserves the color of chemically treated hair.
This also works perfectly as a shampoo for chemically treated hair.
Pros
Relishes the hair quality
Deep cleansing
Hydrates the scalp
Chemical free shampoo
Cons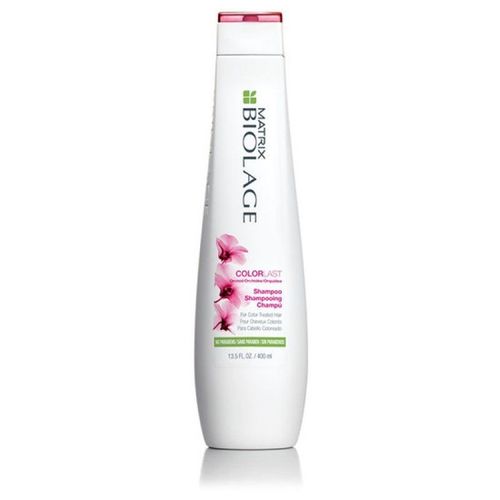 9. Matrix Biolage Colorlast Orchide Color Protecting Shampoo
This Matrix shampoo for color treated hair is a quality product and is recommended by many professional experts to improve the hair quality.
The shampoo not only protects the hair quality, but also strengthens the hair and makes it glossier and bouncy.
The formulation can also control the frizziness and can give good coverage as well.
Pros
Prevents frizziness
Protects from extreme weather
Retains the hair color
Makes hair smooth and soft
Cons
Also Read: How To Find Out If The Perfume Is Original Or Fake?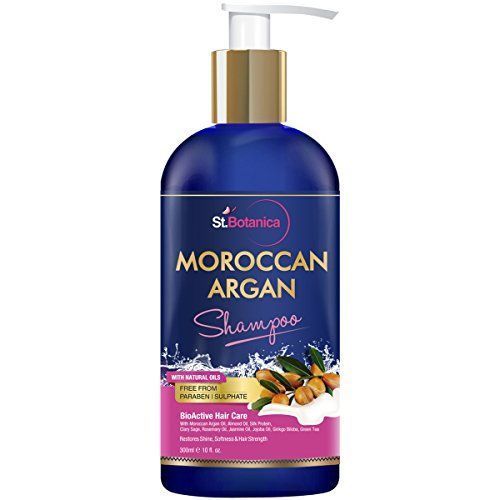 11. StBotanica Moroccan Argan Hair Shampoo With Organic Argan Oil
Rejuvenate your hair with this amazing argan oil based hair shampoo which deeply hydrates the roots.
Rich in Vitamin E and fatty acids, it also helps strengthens damaged hair and restores the hair shine.
The exquisite blend of jojobal oil, rosemary oil, jasmine oil almond oil and various other natural ingredients makes it apt for both men and women.
This shampoo helps restore the soft texture and luster of hair with its protein formula. It comes with a good fragrance but it is slightly on the expensive side.
Pros
Hydrates the roots
Softens and smoothens the hair
Restore the minerals
Good fragrance
Cons
Also Read: 13 Natural Sulfate Free Shampoos For Hair Growth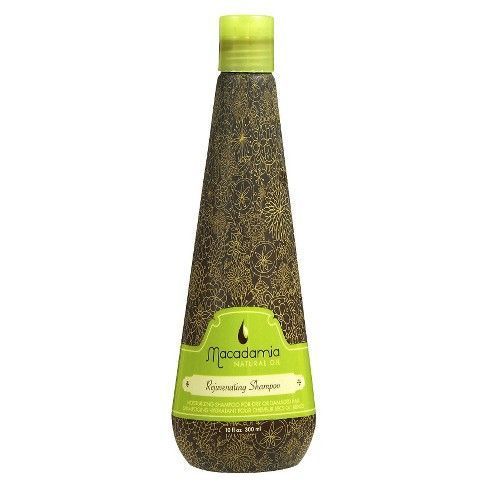 12. Macadamia Natural Oil Rejuvenating Shampoo
With the mixture of two most nourishing hair oils macadamia and argan oil, this shampoo is formulated with all the richness that will deeply nourish your roots and hair.
It ultimately provides the extreme conditioning along with preserving the hair colour. Additionally, it provides this professional care without damaging the quality of hair.
Pros
Prevents colour fading
Nourishing elements
Professional care
Rejuvenate hair quality
Cons
Also Read: Organic Affaire: A New Organic Brand You Must Know About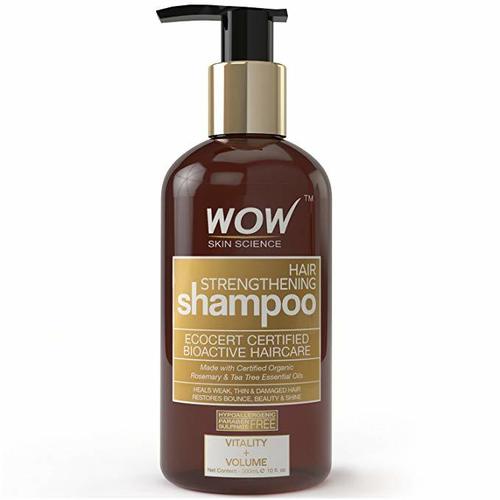 13. WOW Hair Strengthening No Sulphate and Parabens Shampoo
The extreme weather conditions like scorching sunlight and dry weather can deeply damage the hair quality.
On top of that, the hair products that come in the market removes the color quickly. But worry not as you can use WOW shampoo to prevent all the issues.
This hair strengthening shampoo protects the highlights by fighting the color draining agents and moisturizes the hair accordingly.
This consists of aloe vera and UV protectants that rehydrate your hair and make them bouncy.
Pros
Natural contents
UV rays protectants
Rehydrates the scalp
Retains the color
Also Read: 15 Best Perfumes (Fragrances) For Women In India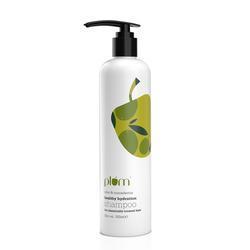 14. Plum Olive & Macadamia Healthy Hydration Shampoo
For your chemically treated and dyed hair, plum olive and macadamia healthy hydration shampoo is the perfect match.
Enriched with the goodness of olive and macadamia, its gentle formula helps fight dandruff and keeps the hair smooth.
Plum Olive brand is known for making 100 percent vegan and cruelty free products which are equally effective.
Pros
Cruelty-free
Fighting dandruff
Gentle and effective
Gives volume
Cons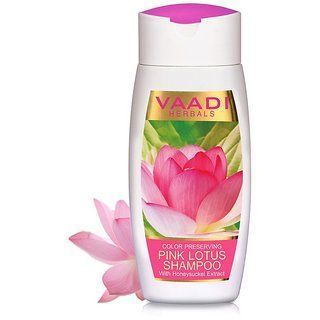 15. Vaadi Herbals Pink Lotus Shampoo For Colored Hair

The intensive care formula of Vaadi herbal pink lotus shampoo comes with the richness of honey which provides deep conditioning to the hair.
This shampoo for colored hair also contains ingredients which nourish the dry scalp and reduce frizziness.
Pros
Intensive hair treatment care
Deep nourishment
Prevent color fading
Deep conditioning
Cons
Not suitable for all hair types
Related Articles