Eyeshadow Do's And Don'ts – DIY Makeup Tutorial To Avoid All Mistakes
Bhagyada P
Updated At 14 Sep 22
If you looking for a makeup tutorial explaining eyeshadow do's And don'ts, then check out the eyeshadow guide to avoid all the most common makeup mistakes.
We all love makeup and regardless of whether it makes you feel more beautiful or one does is just for special occasions, make-up is a huge part of life now-a-days.
Girls spend hours picking out the right eye-shadow for the look and blending it in to look natural. But there are some eyeshadow do's and don'ts that not everybody is aware of.
Eyes define your face and are major features that draw attention. Eye makeup is as difficult to perfect as it is important.
Eye makeup really has the ability to brighten up and define your look, it makes them that much more difficult to perfect. Many girls try their hands at amazing eye makeup but there are some common eye shadow and makeup mistakes that we must avoid.
There also are a couple of amazing tips and eyeshadow dos and don'ts for beginners. There definitely is a way to make it all easy and pretty. Here are some important Do's and don'ts that are sure to help you with your eye makeup.
Following are all the things you need to know to get the perfect eye makeup.
Eyeshadow Do's And Don'ts To Get The Perfect Eye Makeup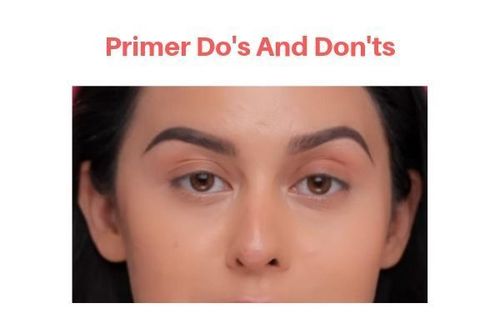 Primer Do's And Don'ts


Do's –
It is always advisable to begin with applying a primer on your eyes. This helps in preparing the skin and making it smooth enough so that the application of eye shadow is easy and simple.
One could also use a concealer on their eyes for the same effect. If your skin is uneven and oily, it is best to apply these products before hand. It fills in the lines or wrinkles and helps smoothen it out. Without a primer or a concealer, blending the eye shadow will be very difficult. Use a beauty blender to blend your concealer in a bouncing motion which helps to make the look natural and uniform.
If you have very dry skin then it is best to not use primer, especially on your eyes as it may create more lines. You can try to use a moisturizer on your eyes, as it could help the skin.
Make sure you know the makeup dos and don'ts to get the best look all the time.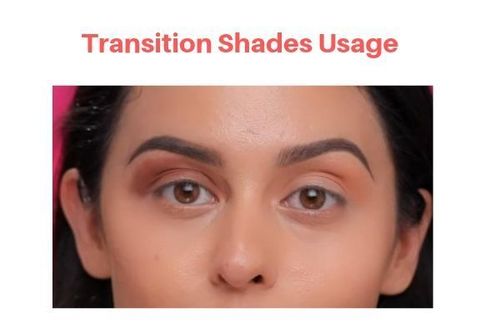 Transition Shades

Do's –
It is very important to choose light transition shades to begin with. Beginning with softer shades to add gradient is a good hack.
Beginning at the crease and applying it softly in circular motion helps with easy application.
Choose the shades that are along the same gradient of the look that you want to work with.
Use a small, tapered brush for perfection in application. Take a small amount of product on the brush and tap it on the palette before using so as to brush off the excess product.
Don'ts –
It is very important to remember not to use wrong brushes.
Don't use a dense, round or hard brush to apply eye shadow as it gives the shadow room to blow and spread everywhere. Using the wrong brush will lead to a very difficult application process.
Don't begin with a harsh dark eye shadow. Beginning with a dark shadow gives you no room for mistakes and it is very difficult to blend lighter shades as they just mix in it and end up looking messy. You will not be able to get the proper gradient look.
Looking at the makeup styles, american makeup differs a lot with french, korean, indian and other makeup styles. The eyeshadows and transition shades do make a lot of difference in various makeup styles.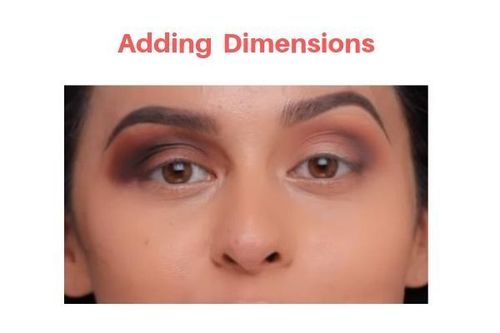 Dimensions

Do's –
To add dimensions to your eye shadow, it is a good idea to take some dark shadow on a small tapered precise brush and applying it slowly to the crease of your eye.
Fill your crease with more than one eye shadow if you want to add more dimensions to the look. Tap the brush before using and follow your outer crese line with precision.

Don'ts –
It is very important not to take a lot of product on your brush. Don't use a large brush as you will not be as precise with it.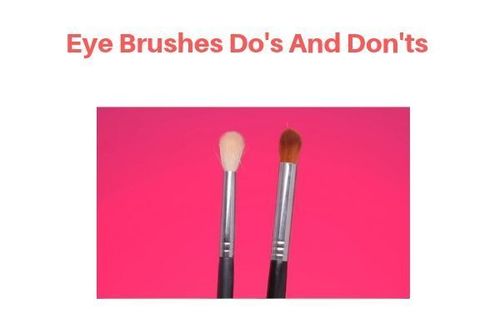 Blending - Eye Brushes Do's And Don'ts


Do's –
Blending is a very important part of the process and hence picking the right brush is extremely important. Use a fluffy brush for blending as it will help you in application.
Hold the brush lightly, towards its handle. Lightly glide it across your skin to make an airbrush effect.

Don'ts –
Don't use a dense round brush.
Don't be very rigorous in your use of the brush.
Don't apply a lot of pressure, you want the look to be very light and airy and thus you don't want to be using too many strokes on your skin.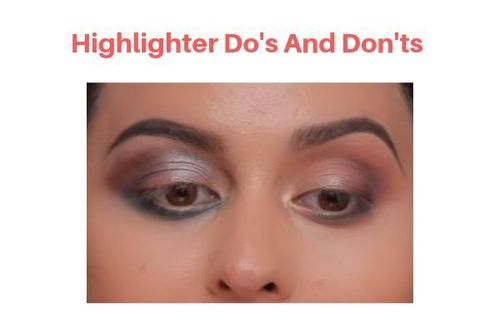 Highlighter Do's And Don'ts

Do's-
Using glitter on your eye can make it pop and make you feel as pretty as it looks.
Applying some glitter on your lash is a good idea. Also you can add a white shadow or some glitter to the top of your lash.
Brush some on the eyebrow line so that the eyebrows pop.
Use a matte tone colour to create highlight.
Don'ts –
Don't use too much of glitter. Don't use a fluffy round brush.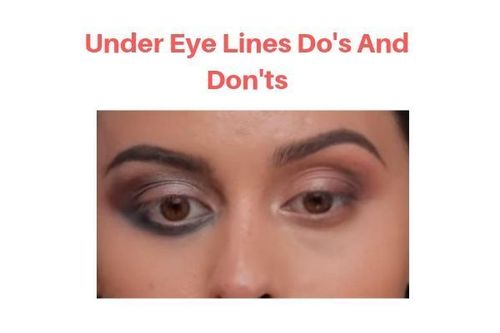 Under Eye Line Do's And Don'ts

Do's –
To complete the look it is very important to focus on the line of the lower lash. Use the same light transition shade and a small pointy/tapered densely packed brush to gently brush on some shadow across the lower lash line.
You can use more than one transition to add dimension to the lower lash line. This will make your eyes look larger and aware.
Don'ts –
Don't use darker eye shadow on the eyes as it may end up looking too harsh and does not really add any depth to the look.
Don't use a fluffy brush.
Set your makeup only after you have added mascara and eye-liner to the mix. These define your eyes and make all the eye-shadow pop.

These are just a few eyeshadow do's and don'ts that will help make your look very professional and precise. Go try this entire routine out and be the best version of yourself out there! Also Check out the DIY beauty tutorial from Christen Dominique for all the details.
Related Articles