Permanent Hair Straightening Guide 2023: Cost, Pros, Cons
Ankita Ghoshal
Updated At 08 Jan 23
Permanent hair straightening is a type of treatment in which your hair is chemically processed. Depending on the processing technique that you go for, hair which is naturally textured or curly can be changed to look flat and lose the curls. The effects of such treatment last for several months or even more. Usually, they last until the new hair starts growing and replacing the chemically-treated hair.
Permanent straightening treatments include processes like thermal straightening "perm" straightening procedures, keratin treatments, and so on. People who find it hard to style their curly or wavy hair or are looking for a hairstyle change often go for straightening PERMS. Let us get into detail and find out all about permanent straightening, its pros and cons, the process, and so on.
Permanent Hair Straightening Guide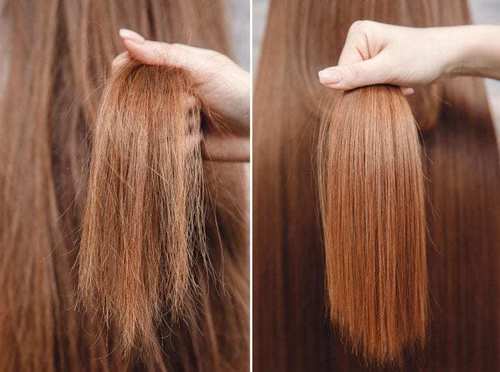 The Process
All kinds of permanent hair straightening techniques work in the same way. The same strategies are used by every hairstyling expert. Here is the process in detail:
1. Firstly, the hair is coated with a chemical solution. These chemicals are used for changing the configuration of the proteins present within your hair.
2. If you are going for thermal straightening or perming, a neutralizer will be applied on your hair. It will help in locking the hair into a new shape. This would also lead to the formation of new bonds between your hair's protein molecules.
The application of chemical solution and neutralizer followed by the styling of your hair may take a lot of time. The hair takes several hours for the chemicals to get infused properly.
If you have curls and are not looking for permanent hair straightening, then do check out curly girl method as it provides you all the options to style your hair.

Permanent Hair Straightening Cost
The cost of permanent straightening of your hair varies from salon to salon. Usually, the overall treatment would cost you from $200 to $1000 wih approx. $600 on average. The price would mainly depend on the salon as well as the length of the hair.
If you are looking for a chemical free process which will not have a negative impact on your hair, then you must check out hair botox. Unlike the name, it does not involve botox injections and is a chemical free process.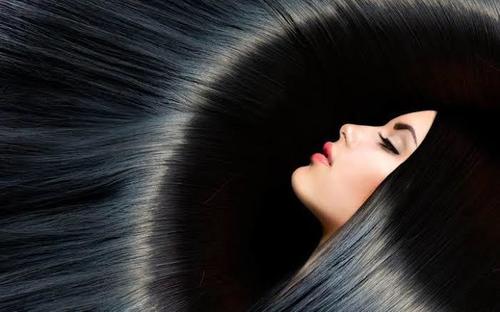 Things to Remember
1. You must look for low-exposure methods. Chemical straighteners which are free of lye and/or are alkaline sulfite-based are considered safer than other alternatives.
2. You must protect your hair from getting exposed to harmful chemicals which can get absorbed into your scalp as well as nasal passages.
3. If you are expecting a baby or trying to get pregnant, you must stay away from permanent straightening or straightening perm treatments.
If you are looking for alternate options, do check out hair smoothening as we list out all trhe details of this amazing hair treatment.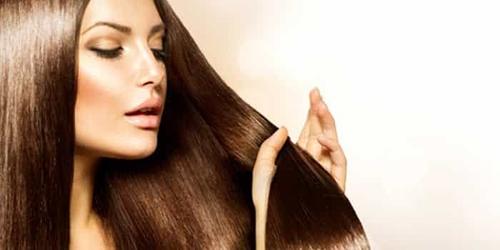 Permanent Hair Straightening Treatment Types
Be it the pros or the cons, lasting effects, or the process, everything depends on the type of hair straightening treatment that you are going for. These are some of the most common types of treatments that people go for:
1. Thermal straightening
2. At-home perming
3. Keratin hair treatment
4. Cysteine hair treatment
5. Hair rebonding
If you go for semi-permanent hair straightening, it would last you for 3 to 4 months. After that, the natural hair texture will start to reappear. At-home hair straightening treatments and kits would not last you more than 5 to 6 weeks.
Keratin hair treatment is another option but it would last for 5 to 6 months. When the roots begin to grow, you will have to decide if you want to get the treatment done again or wait for all your hair to grow out totally. Options like Cysteine hair treatment have been gaining popularity and can also be explored as a hair straightening option. However, for both keratin and cysteine hair treatments, one must be aware of the pros, cons and side effects.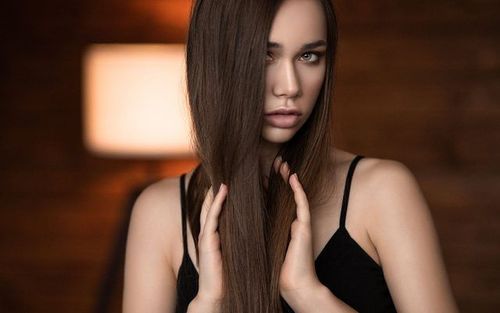 Permanent Hair Straightening Pros
Let's look at some of the benefits that permanent hair straightening methods offer:
1. Permanent hair straightening will improve your hair texture and make it smoother. Your hair will look silkier and softer. Once you get the treatment done, you will look very attractive with your silky-smooth tresses.
2. This type of treatment is not for a particular age group or gender. People from all walks of life and from all age groups can go for permanent hair straightening. All you need is a sizeable quantity of hair on your head to reap the treatment's benefits.
3. If you go for a keratin hair straightening method, it will nourish your hair to a great extent. Keratin is present in the hair and is a protein which occurs naturally. It is a very effective treatment and a lot of people swear by it.
Before finalizing your option, do check out hair smoothening vs hair straightening information as it will help you decide the best option for your hair type!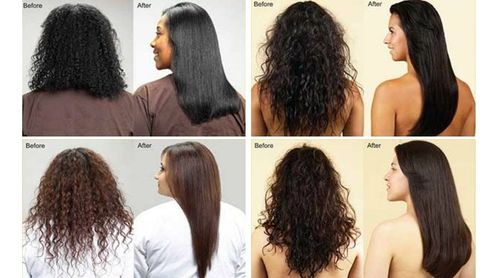 Permanent Hair Straightening Cons
Permanent hair straightening does make the hair look amazing but it has its own set of side effects and cons. Let's go through some of those:
1. To get a successful permanent hair straightening treatment, you need to visit a highly experienced professional. This would cost you a lot and if you are not financially ready to spend so much on hair treatment, you must wait.
2. Often, these solutions are heavily scented and you might be advised to keep your hair dry and save it from moisture, water, and sweat for a few days after the treatment. This would mean that you will inhale the chemicals all the time after your hair treatment and people around you will also get exposed to the scents.
3. It is quite common to experience hair breakage after you get your hair permanently straightened. The chemical solutions damage your hair and make it look flat. Your hair may also release the natural curls.
4. You will have a tough time styling your hair and it will take more time in drying. This will stop happening once your new, untreated hair starts to grow.
5. Formaldehyde is present in almost every hair straightening solution. It is known for being a carcinogen. Inhaling the fumes or applying it to the hair can expose you to its side effects. You may experience irritation in your eyes and nose, respiratory difficulties, skin irritation, and/or redness.
6. If you think your "all-natural" straightening products would do no harm, you are wrong. Products that claim to be natural or free of formaldehyde are loaded with duplicate chemicals which turn into formaldehyde when they get heated. Many keratin hair straightening methods have formaldehyde levels which were high enough for posing health risks to consumers.
Do check out rebonding hair as one of the hair straightening options as well. Our guide lists down all the pros, cons, side effects, cost alongwith all the details.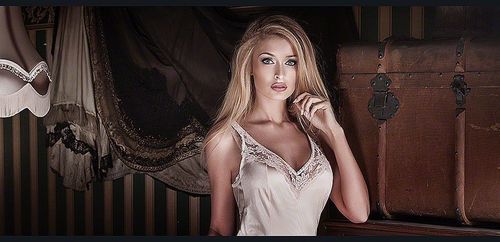 The Final Verdict
You must keep in mind that the term "permanent" does not really translate to "forever" here. It only means the duration of 1 life cycle of a person's hair. Have a conversation with the hair styling experts to decide which type of treatment would be the best for you.
Getting hair which looks lovely, healthy, and straight is a dream of every person. While hair textures differ from person to person, it is only wise to experiment and have fun with the process. Talk to your stylists to know the best ways of getting your hair straightened and glossy.
FAQs
1. For how long does permanent hair straightening last?
Depending on the amount of shampoo you use, permanent straightening for hair lasts for 3 to 4 months approximately. That would be around 25 to 30 washes.
2. What are the steps we should take after getting straightening perms?
You must avoid heating products as they will damage your chemically-treated hair even more. Stay away from straightening irons and hair dryers for some time. You must also shampoo your hair less to make the straightening last longer.
3. Is permanent hair straightening harmful for the hair?
Permanent hair straightening can make your hair dull, frizzy, and dry as the process infuses chemicals into your hair. Condition your hair well to make it softer and frizz-free.