Hair Smoothening Vs Hair Straightening: Which One To Go For?
Mohini Banerjee
Updated At 14 Dec 22
Beautiful tresses can spruce up your look within seconds.
Natural hair can be straight, wavy or curly based on your genes, but the craze for straight hair shows no sign of dying down. Most women cannot imagine life without a hair straightener by their side to get them through countless parties and occasions. Hair straightening creams can too give you a smooth effect in minutes.
You might want straight cascading hair, but you need to choose the right method of obtaining it. Almost all major salons offer permanent hair straightening solutions, but recently there has been the emergence of keratin hair treatment or hair smoothening which will have a similar effect on your hair. If you are confused as to which method you should go for, then you have come to the right place because Fabbon lists down all the information you need to take the correct decision.
We specifically cover:
Hair Smoothening
Hair Straightening
Hair Smoothening At Home
Hair Straightening At Home

Final Verdict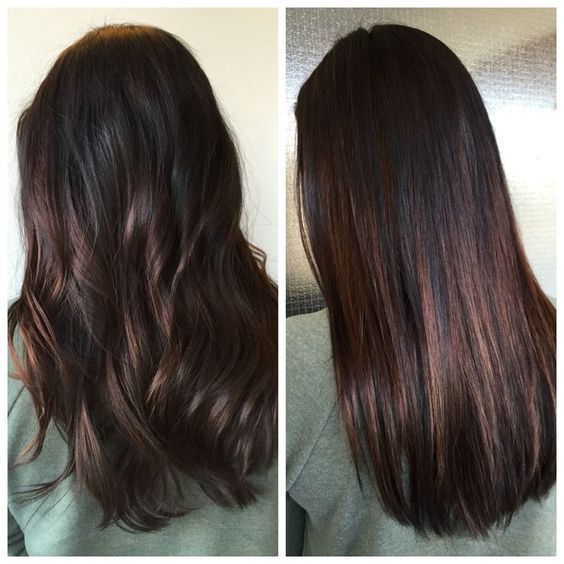 Hair Smoothening
As the name suggests, hair smoothening aims to calm down your fizzy curls and give a sleek appearance to the mass. It is actually a chemical procedure which that involves saturating the hair in a formaldehyde solution.
Once the hair is fully saturated, it is dried and straightened with the help of a heating iron. Since formaldehyde is lethal for human health, it is important that you only use it under expert supervision.
Hair smoothening is a temporary treatment which means that the effect will not stay for long. Also known as Brazilian blowout and keratin treatment, the process depends on the formaldehyde locking the hair in position. Your hair will remain straight for a minimum of two months and a maximum of five. If you have wavy and frizzy hair, then this treatment will be ideal for you. The focus is on aligning the hair instead of making any structural changes. If you have very thick hair, then the treatment might not be a success.
Hair smoothening makes your tresses smooth and silky while maintaining the natural hair type. It helps repair damaged hair by giving it adequate nourishment. You will find that your hair has become much more manageable after the process.
Pros:
Leaves your hair smooth and straight
The chemicals are not as damaging as those in hair straightening treatments
Cons:
Side effects like irritation in the eyes and skin
Not suitable for all hair types
Hair smoothening is a good option if you are looking to fix up your hair temporarily without causing any significant changes since the benefits outweigh side effects. Do make sure you pick the best shampoo after hair smoothening after undergoing the treatment.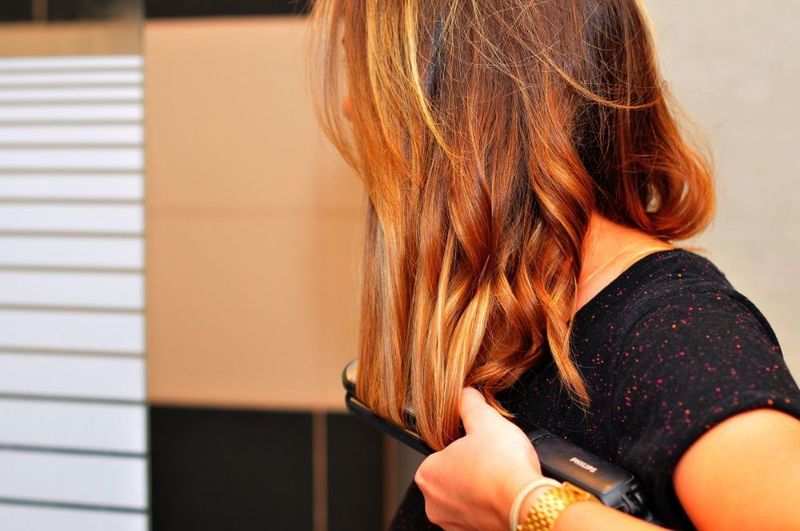 Hair Straightening
On the other hand, you can go for hair straightening which is a more permanent solution. It rebuilds your hair from the roots which means that the effects of the treatments are long-lasting.
Certain chemicals are applied to the hair in order to break down the bonds of the hair shaft which can then be rebuilt by applying heat. The framed bonds are repaired with the help of more chemicals. This kind of permanent hair fixing is also called 'Thermal Reconditioning' or 'Japanese Hair Straightening.'
When the structure of your hair changes, you get pin straight hair much more easilt. The heat in this case, is not only use for locking but also for restructuring your hair. You can go to any salon to get this trearment done as hair straighteing has become very popular now.
You will find that your hair stay straight for at least five or six months after you get the treatment done. Moreover, your hair will be manageable and smooth. Hair straightening cost varies depending on the length of your hair.
Pros:
The straightening will be permanent, and will stay till natural hair starts growing out.
Works on even the curliest hair types.
Cons:
You might suffer from hair straightening side effects because of the large amount of chemicals applied to your hair.
They damage the roots and spoil the natural quality of the hair.
Check out our guide on keratin treatment pros and cons to find out everything the hair treatment, its side effects and precautions one needs to take.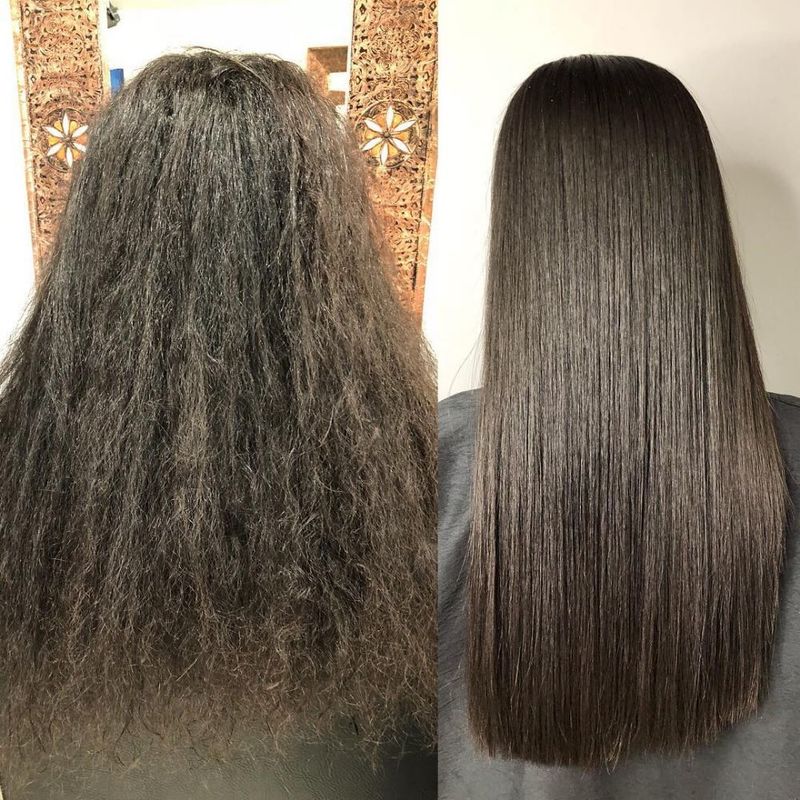 Hair Smoothening At Home
Follow these steps to get naturally smooth hair at home.
Spritz milk all across your hair and let it stay for a while.
Use a wide-toothed comb to separate and untangle the strands. By the time you are done, your hair should be damp and wait for 10 minutes.
Wash off the milk using shampoo and conditioner.
Air-dry your hair or use your hair dryer at the lowest setting if you do not have patience! Part your hair into tiny sections and use a flat iron for straightening each individual lock. Have a hair setting mousse ready to apply afterwards. Repeat this with all the sections.
For a final touch, use the straightener on all your hair together and apply the mousse once and for all.
Check out our guide on cysteine hair treatment to find out all the details about its pros, cons, cost and process.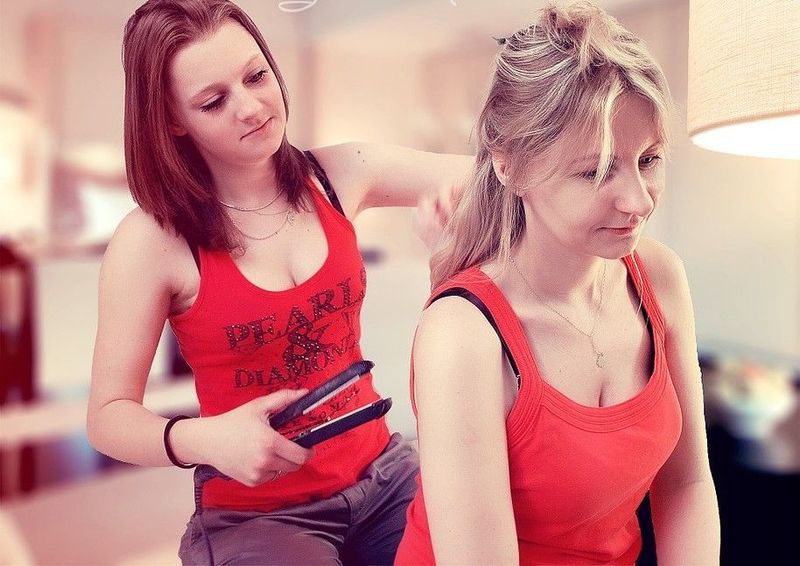 Hair Straightening At Home
Permanent hair straightening involves deadly chemicals which is why you should not try it at home. If you do want to attempt it, then you must have a professional attending to you the whole time. You can buy a straightening kit along with the required chemicals and let them straighten your hair while you relax. Or, you can cut out the chemicals altogether and just opt for a keratin treatment while temporarily straightening your hair for a few days at a time using your flat iron and a heat protection spray. All you need to do is section your hair and flatten every strand carefully. Make sure that you have enough conditioner and serum at hand. Do note that straightened hair are different from rebonding hair.

Final Verdict
Your hair type and length will be the most important factors to consider when you are trying to choose between smoothening and straightening. Both of them have their own set of pros and cons, and you should go for the one that is in tandem with your needs!
Recommended Stories: