25 Timeline Photos Of Khloe Kardashian
Olivia
Updated At 27 Nov 22
Khloe Kardashian is an American celebrity and became very popular post her television role in Keeping Up with the Kardashians. This was her reality television with her family. Let us find out more about Khloe Kardashian in these 25 timeline photos. We cover her childhood photos, family portraits along with photos when ste started acting. We also cover Khloe kardashian weight loss photos along with her marriage photos.
25 Best Khloe Kardashian Photos Over The Years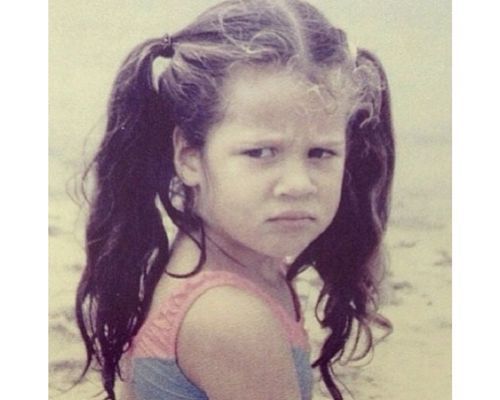 1. Birth Year ( 1984)
On June 27, 1984, Khloe Kardashian was born to Kris and Robert Kardashian in Los Angeles California. Her parents got divorced in the year 1991 when later Kris got married to Caitlyn Jenner, who are parents to Kendall and Kylie Jenner.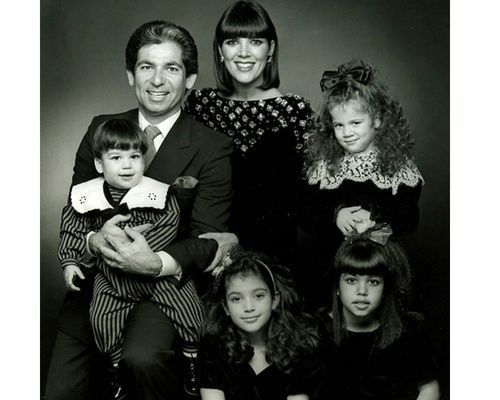 2. Khloe Kardashians Family Portrait (1988)
Khloe looked very cute and beautiful in her childhood days, and though she still looks gorgeous, her old family picture did talk of the round on the internet.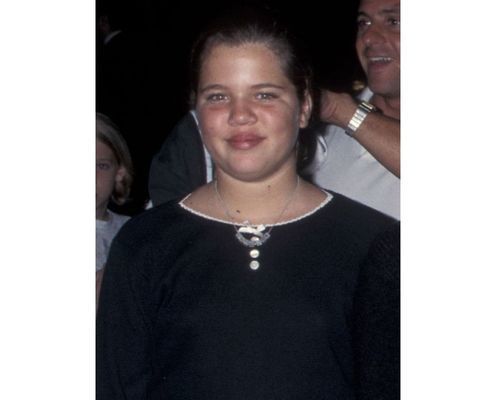 3. Alma Mater (1990 - 2001)
Khloe studied in Los Angeles. She went to Saint Martin of Tours School, and later to Montclair Prep during her middle school time. In her teenage, she attended Marymount High School, a Roman Catholic all-girl school in Los Angeles. Khloe Kardashian graduated with honours when she was a age of 17.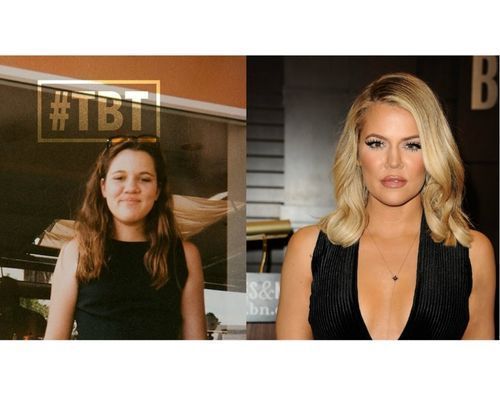 4. Throwback Then And Now
This picture of Khloe Kardashian as a young bird in her teen years and her current picture in black are so relatable! She looks like any other fresh-faced teenager. Do check out Khloe Kardashian no makeup photos to find out everythihng about her natural beauty.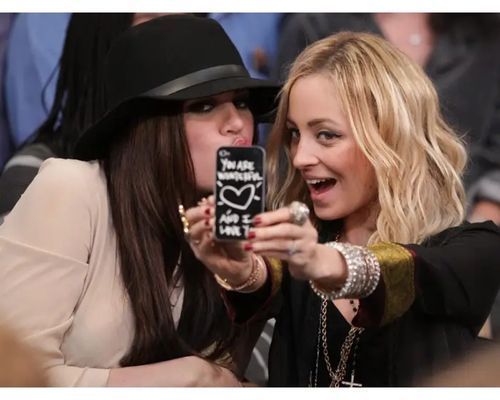 5. Assistant to Nicole Richie ( 2003 )
Before skyrocketing to success through Keeping up with the Kardashians, Khloe worked as an assistant to Nicole Richie, who is an American personality and fashion designer. She took this as her initial job as she was much in need of money.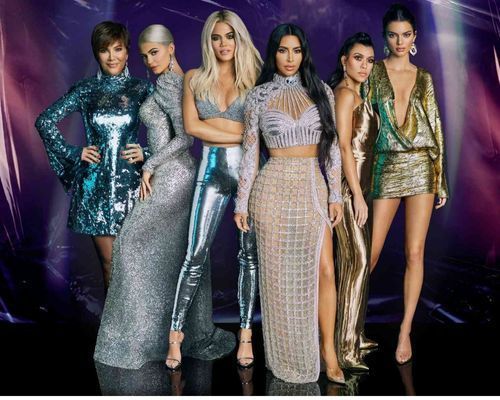 6. Keeping Up With The Kardashians ( 2007)
Khloe Kardashian and her family came to fame post their reality television show Keeping up with the Kardashians. The entire family came into the limelight with this series and become the public eye. Keeping up with the Kardashians premiered on the E! cable network on October 14, 2007, and was a successful show with 20 seasons over almost fourteen years, making it one of the longest-running reality television series in the US.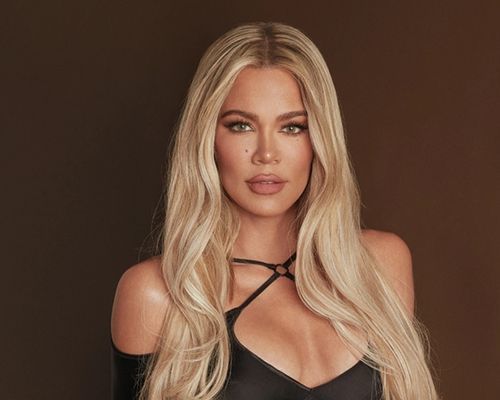 7. Khloe Signs Another Television Series ( 2008)
Emmy Award-nominated series "Mad Tv" is an American sketch comedy television series. Khloe Kardashian was a part of 2 episodes of this fantastic series.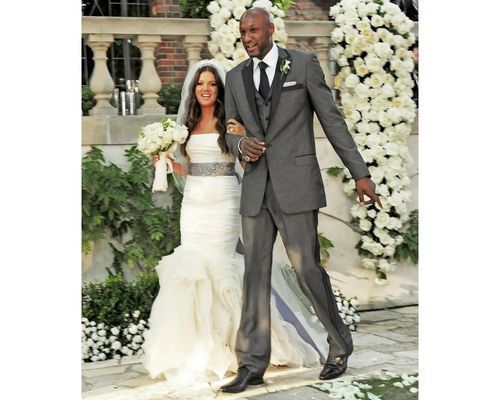 8. Khloe Gets Hitched! ( 2009 )
The lucky man, who entered the life of Khloe Kardashian as a life partner, a basketball player Lamar Odom, married Khloe on September 27, 2009. The couple had met just one month back before their wedding at a party for Odom's teammate Metta World Peace.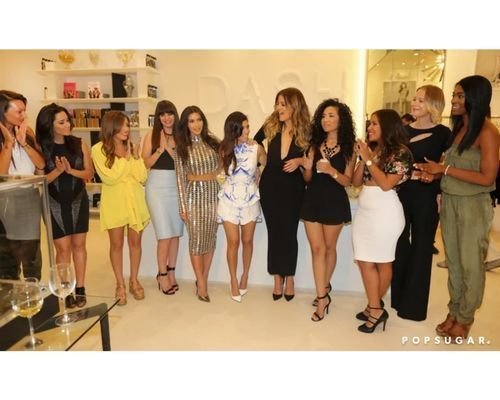 9. Khole's Store Launch In Miami (2009)
Khloe Kardashian and her sister Kourtney Kardashian announced in April 2009 that they would star in a spin-off following their move to launch a D-A-S-H store in Miami. Though DASH was founded in the year 2006 by the Kardashian sisters, their Miami store launch was a big hit.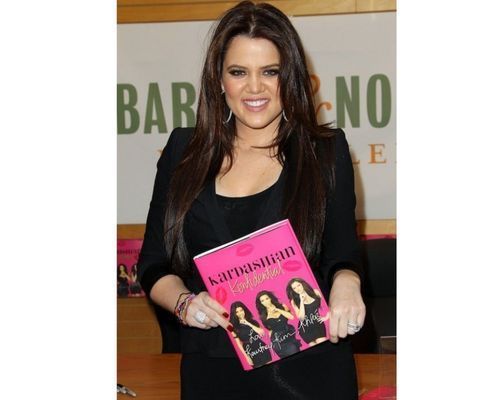 10. Book Release By Khloe ( 2010)
In November 2010, Khloe Kardashian along with her sisters released a book named "Kardashian Konfidential". She was seen at her book release.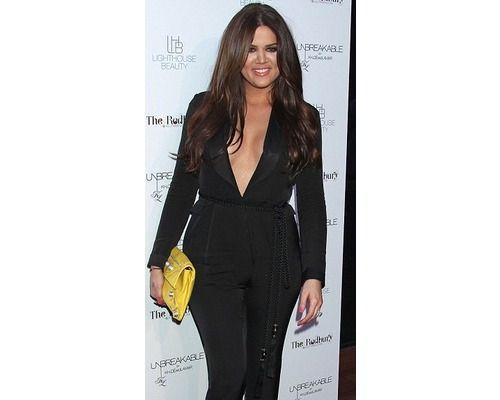 11. Khloe Launches Fragrance ( 2011)
Known as "Unbreakable", Kardashian's unisex fragrance was released in February 2011 at The Redbury in Los Angeles. Khloe was spotted at the perfume launch, wearing a fitted black tuxedo jumpsuit with a plunging neckline and rope belt, and added a burst of colour with a bright yellow clutch by Balenciaga.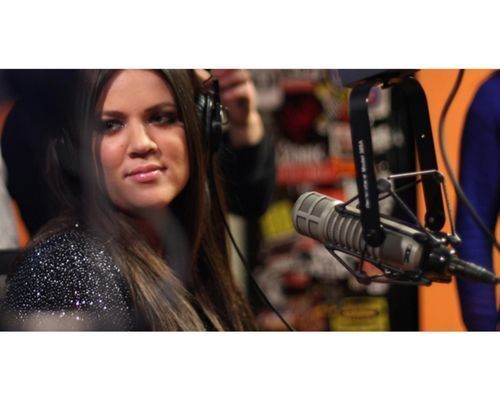 12. Khloe's Radio Show ( 2012 )
Khloe's once hosted a radio show, The Mix Up With Khloé Kardashian Odom, which was a one-hour,commercial-free show where Khloe K took requests, and chatted with celeb friends aired on January 30, 2012.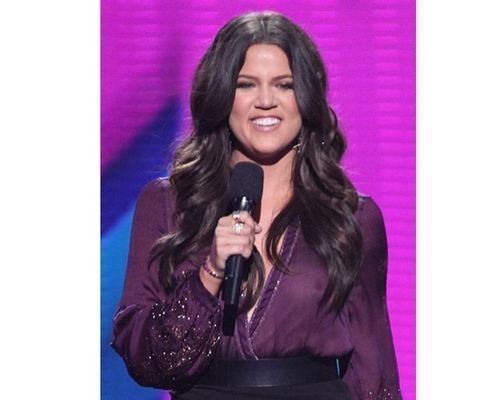 13. Khloe's First Hosting Show (2012)
Khloe after her acting in television series also explored different opportunities. She co-hosted the X-Factor show with Mario Lopez in October 2012.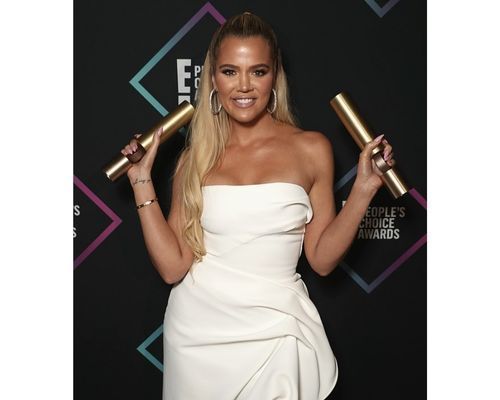 14. Khloe Wins! ( 2013)
In 2013, Khloe Kardashian along with her sisters won the Teen Choice Award, as they were nominated in the category of Female Reality/Variety Star.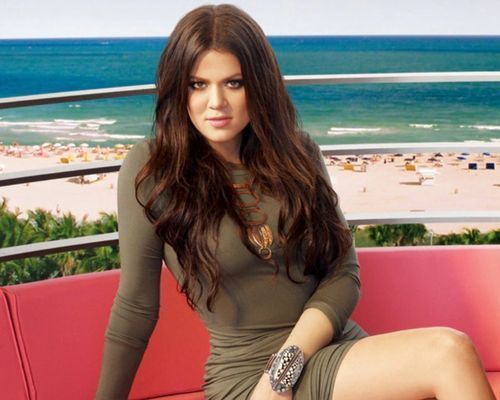 15. Take the Hamptons (2015)
Reality Television star Khloe and her sister Kourtney Kardashian were seen rolling out their clothing Brand Dash in the US. " Khloe and Kourtney take the Hamptons is a series featuring the sisters who open a pop-up shop in the Hamptons. The series shows how the sister manages to open the store in the resort area. As seen, no Kardashian show is complete without their talk on personal relationships and drama making the trend.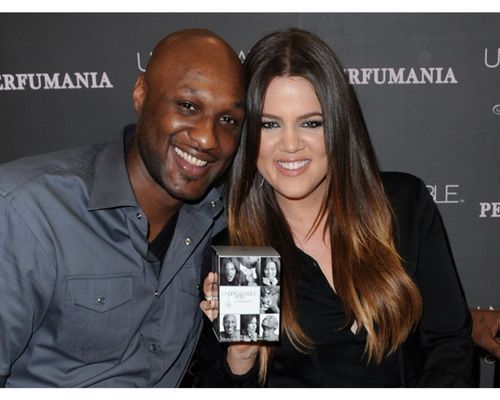 16. Khloe Split With Odom (2016)
Khloe Kardashian and her husband Odom had filed for mutual divorce in the year 2013, and later in December 2016, Kardashian and Odom's divorce was finalized. Kardashian took to Instagram to inform her fans about the divorce and celebrated her last name change with a cake cutting.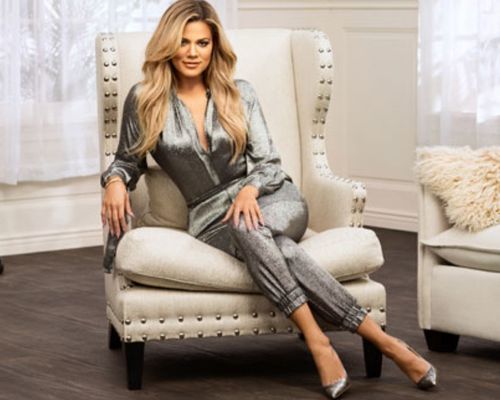 17. Kocktails with Khloé (2016)
In 2016, Khloe Kardashian was seen hosting a late-night talk show for one season. This show has celebrity guest invites and the overall show had a functional kitchen, dining and living space area where Khloe's guests and friends gather to enjoy a lively party which featured cooking, games and most important cocktails.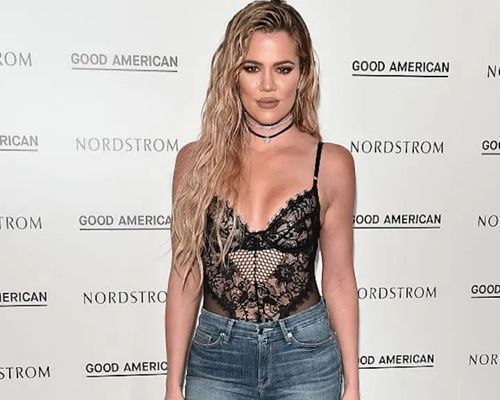 18. Revenge Body With Khloe Kardashian (2017)
" Revenge Body " an American reality television series premiered on the E! cable network on 12th January 2017. Kardashian starred and also produced this series. It was a 3 season series with 24 episodes.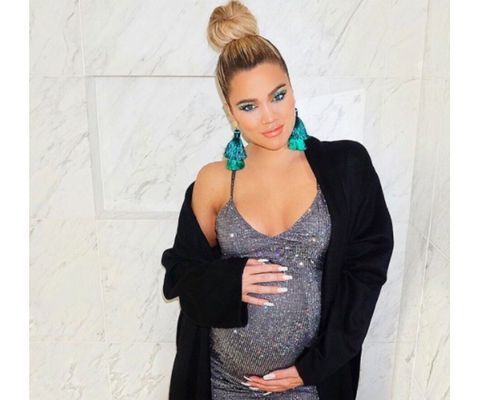 19. Khloe Baby Bump (2018 )
Khloe Kardashian and her boyfriend Tristan had been dating for more than a year, and were expecting their first child together. Khloe took this lovely baby bump photo on her social media to handle and surprised many with her adorable look.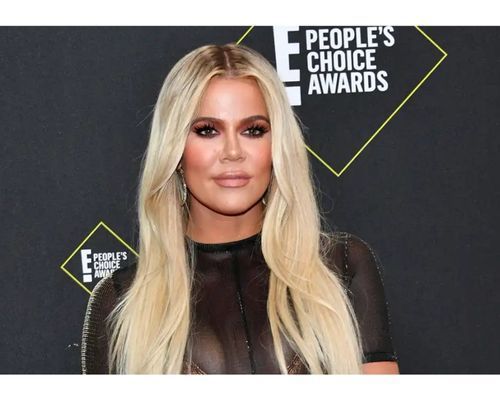 20. Khloe Wins The People's Choice Awards (2019)
Khloe Kardashian was papped at the People's Choice Awards in Los Angeles on November 10, 2019. She won the award for the best reality star.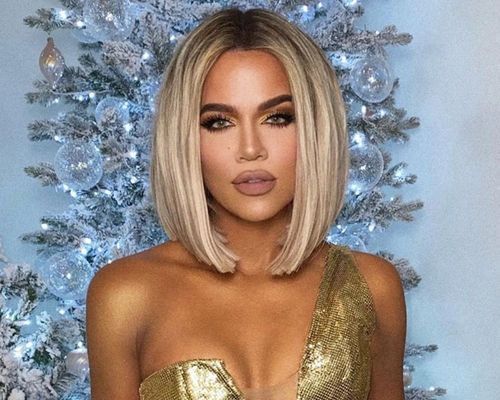 21. Khloe's New Style (2020)
In 2020, Khloe's hair makeover cfreated alot of buzz over the internet. Her fans were loving her Sleek Bob Hairstyle and Khloe made a stunning appearance to party with her look.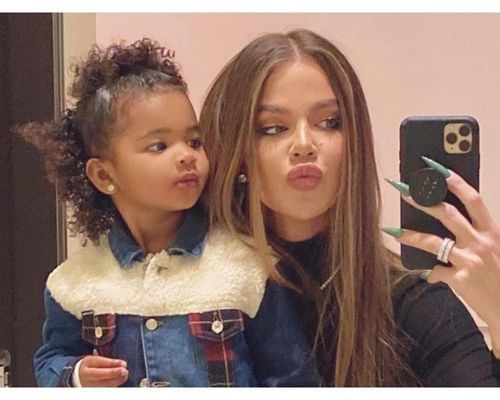 22. Mother-Daughter Makeup Goals (2021)
Khloe and her daughter True Thompson are engaged in their cute and loveable mother-daughter time at Khloe's makeup room. They look so adorable.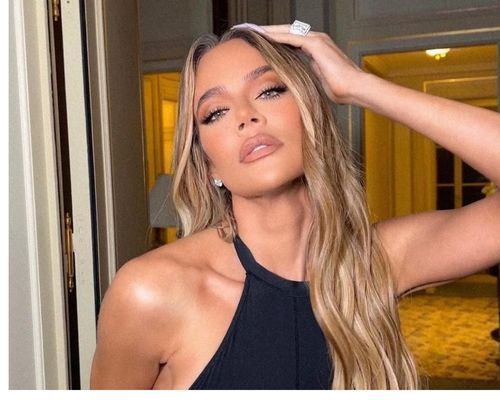 23. The Kardashians (2022)
The Kardashians is an American reality series of the year 2022, which showcases the personal lives of the Kardashian-Jenner family. This new show came off the heels of their last show called Keeping Up with the Kardashians which was a 20-season show and last concluded in June 2021.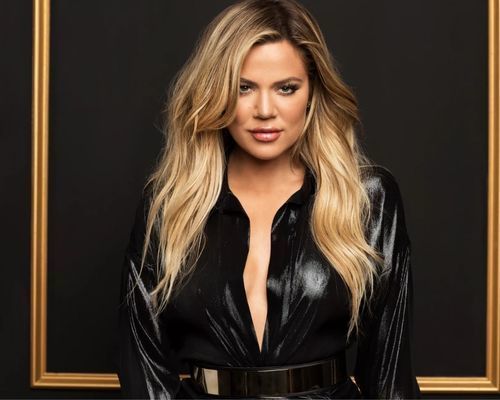 24. Khloe K Tops The Gram ! (2022)
In 2022, Khloe Kardashian's Instagram account was one of the most trending accounts and she had a huge follower base of 280 million. Her instagram account ranked amongst the top 40 accounts globally, as of 26th November 2022.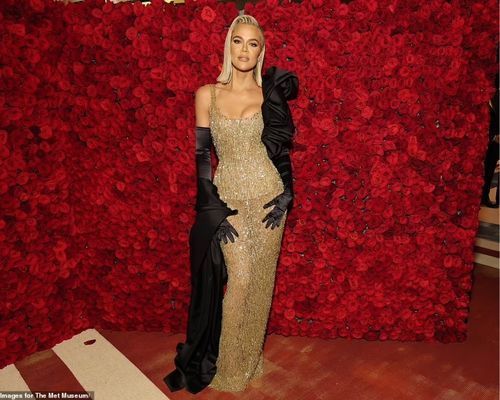 25. Met Gala Look (2022)
Khloe Kardashian looks stunning in this golden beaded gown as she attends the Met Gala for the first time. Her overall gala look was ravishing!