25 Best Khloe Kardashian No Makeup Photos - 2023
Pooja Angurasu
Updated At 29 Aug 23
Khloe Kardashian is a prominent celebrity from Hollywood. She stars in the hit reality show 'keeping up with the Kardashians'. Her killer looks are appreciated by women all over the globe. Though she manages to steal the looks with her expensive jewellery, dresses, and successful makeup tricks, Khloe often likes to sport her natural beauty compared to her mascara face. Here are some of the best pictures of Khloe Kardashian no makeup. Also check out our guide on the real celeb faces as we cover 100+ celebrities without makeup which includes the likes of Kylie Jenner, Cardi B, Ariana Grande, JLo, Kendall Jenner and many more.
25 Khloe Kardashian No Makeup Photos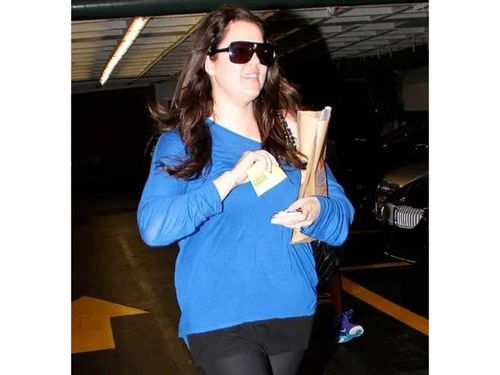 1. Cool Shopping
Khloe Kardashian was spotted shopping in L.A wearing a full sleeve blue top with black pants. This woman hardly needs any makeup to sport an attractive look. Most of the time, she is in a joyous mood which is also one big secret to looking healthy and beautiful.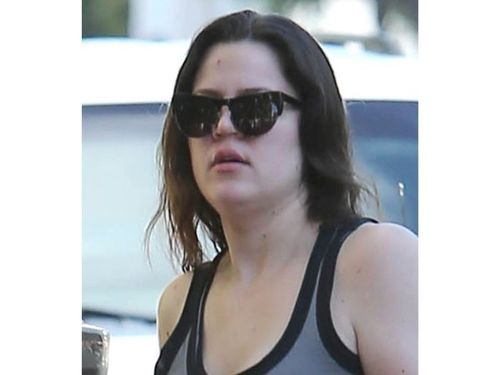 2. Casual Pic
Here is a picture of Khloe walking the streets of Beverly Hills. She keeps it casual by rocking in a grey top with a black outline. Since she has a chubby face, she looks even more adorable when she puts those sunglasses on.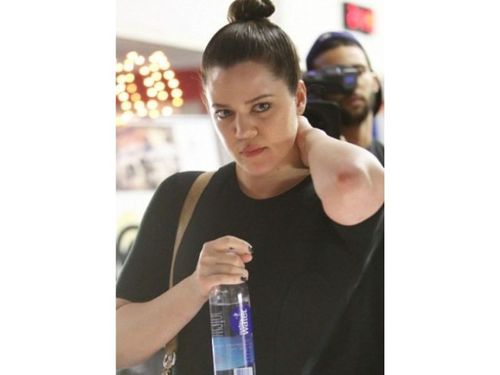 3. Side Look Photo
Khloe Kardashian's no makeup photo somehow always manages to look pretty in anything. She is sporting a black t-shirt and her hair is tied up. She is dressed very simple in this outfit and still looks capable enough to attract the photographers. Inspiring, isn't it?
Also check out the inspirational Khloe Kardashian weight loss story as she lost more than 60 pounds! Also check out the inspirational Khloe Kardashian weight loss story to find out how she lost more than 60 pounds!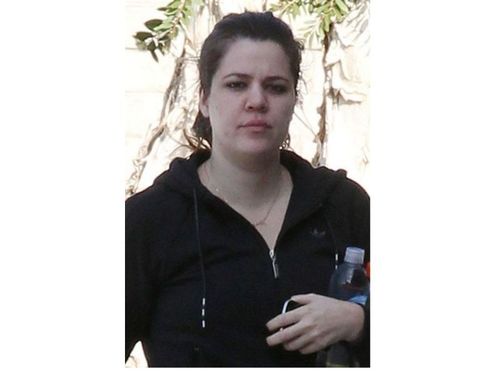 4. Fresh And Beautiful
This Khloe Kardashian's no makeup photo represents that she likes to be herself. She wouldn't hesitate to go without makeup when it's about natural beauty. In the picture, on the left is Khloe wearing no makeup while she leaves her gym and still manages to look pretty beautiful. Though she doesn't go anywhere near the way she looks on the right, she is still capable enough of impressing many people out there.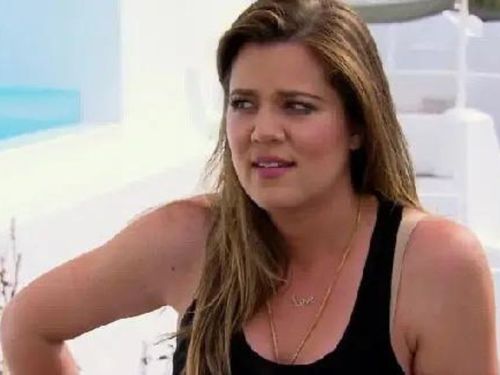 5. Doubtful Look
Look at her giving that doubtful look over something. This Khloe Kardashian no makeup photo looks very natural and pretty. She is wearing comfort wear, ideal for any summer day. With just tidy loose hair and a pendant locket chain, this is sure a candid shot, which we bet she didn't know!
Do check out our guide to find out celebs without makeup photos which include Nicole kidman, Kylie Jenner and many more popular celebs!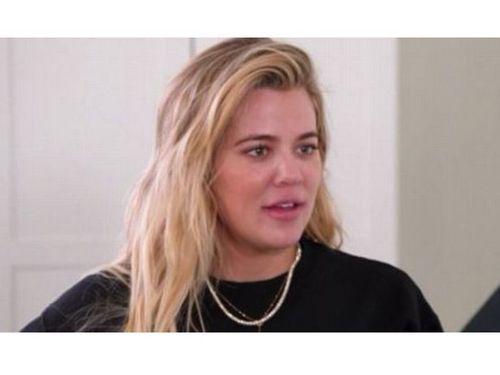 6. Conversation With Deep Eye Contact
This Khloe Kardashian no makeup photo shows her simplicity level at the peak. With a cute black T-shirt and simple free hairstyle, having strong eye contact during a conversation gives her an innocent and natural look.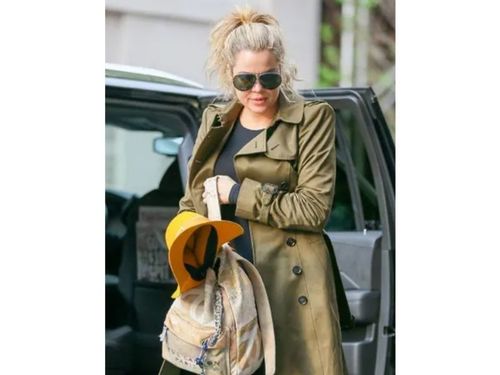 7. The Rocking Look
Here is another picture where the Kardashian step with absolutely no make-up. She lets her look and clothing talk while enjoying the time out. Here, she wears a classy rough jacket and black attire inside while only having a bag to carry the stuff. This is another look to get inspired.
Also Read: 25 Stunning Cardi B No Makeup Photos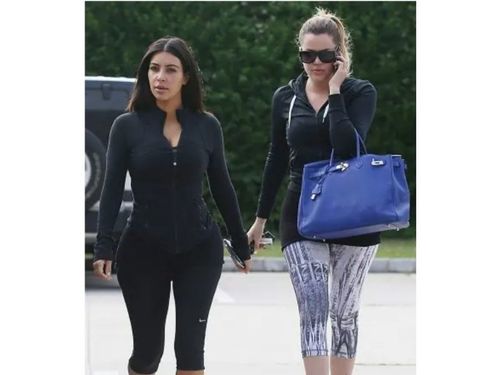 8. Khloe With Kim
Khloe, without makeup, looks her best in some simple jacket and capris. She is seen to enjoy some time with Kim Kardashian. She has pulled the 'simple look' quite easily with just simple shades and her handbag.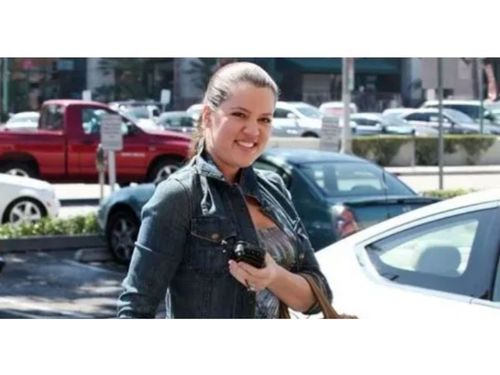 9. Walk With Smile
Khloe Kardashian was spotted in L.A rocking a short denim jacket upon a fancy dress. In this picture, she looked pretty dazzling and managed to steal the looks around her. She also has a simple handbag that is as simple as her looks.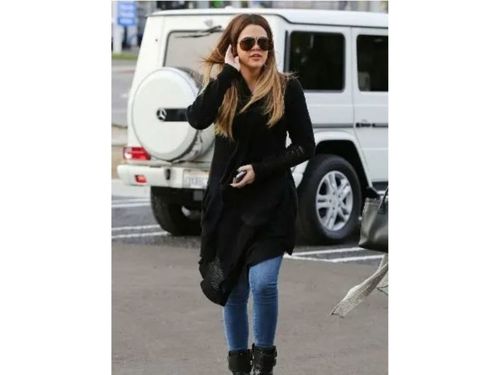 10. On Windy Day
Khloe Kardashian has got a curvy figure. These curves play a great role in making up her beautiful image. She was spotted in L. A while, she was heading towards a departmental store for shopping. Khloe wore a black top with tight jeans and matching glares on that windy day. Her loose hair with blonde highlights was the prime attraction of that day.
Do check out our guide to find out Shakira no makeup photos which include her natural photos, no makeup selfies, casual photos and many more.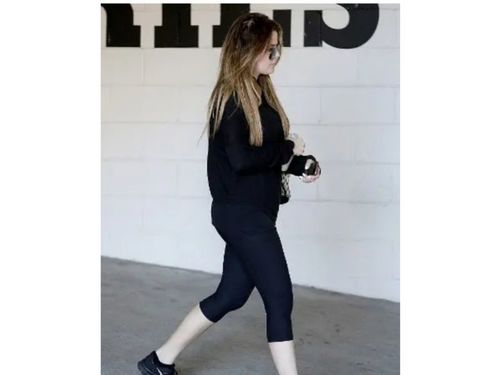 11. Fitness Freak
Khloe is a fitness freak, and she likes to visit her gym every morning. Besides a fantastic physique, she has a breathtaking natural beauty that lights up her mornings. She sports her usual gym wearable here, enough to cope with the Kardashians.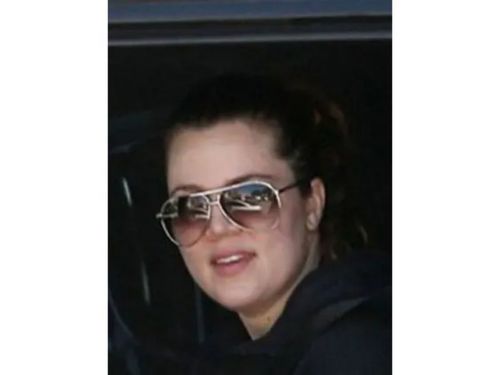 12. Outside Look
Khloe Kardashian was spotted in her car while turning up the heat in a black hooded top and attractive glares during winter. She looks beautiful and simple at the same time. Khloe Kardashian has no makeup and still maintains the most beautiful image.
Also Read: Kendall Jenner Plastic Surgery And Skin Care Secrets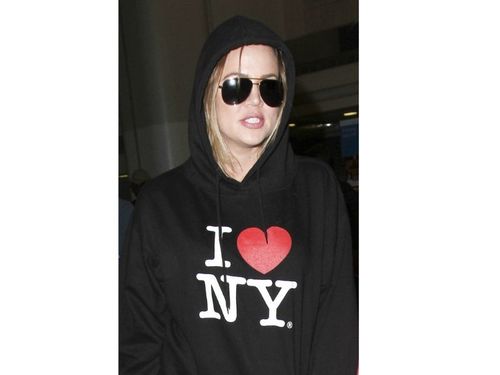 13. Cool With Coolers
Khloe Kardashian has no makeup on her face but still looks classy with her coolers. The black jacket covering her head and the black coolers covering her eyes uncover her beauty level and make her look like a rock star.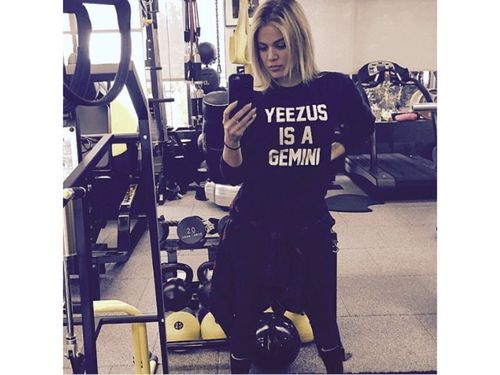 14. Work out no excuses!
The secret behind Khloe Kardashian's radiant and vibrant glow is her workout. That can be evident from Khloe Kardashian's no makeup photo which amazes us with her simplicity and natural beauty.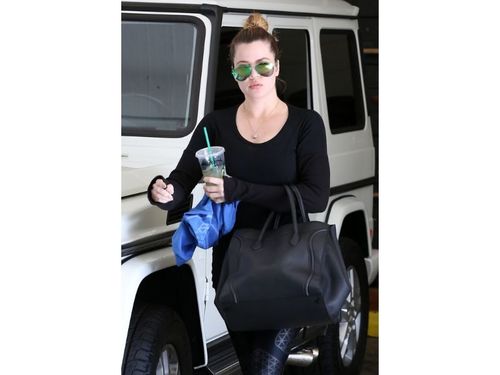 15. Classy Look
In this picture of Khloe Kardashian, she wore fancy glares and a blacktop. Khloe's sense of style is one of the prime causes behind her beauty. She likes to keep herself in shape and has the confidence to display a makeup-free face.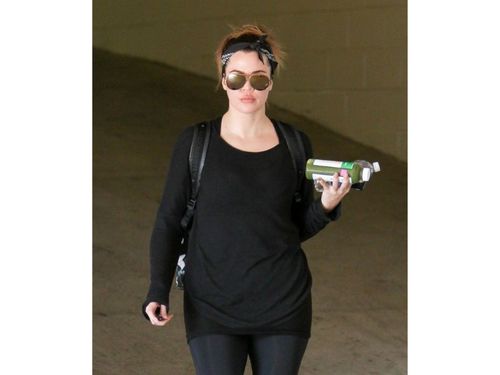 16. After Workout
Khloe Kardashian's skin shines after her workout. She wore a black full-sleeved T-shirt with tight pants and a scarf on her head which gives her a stylish look. And the coolers just give her a dazzling style.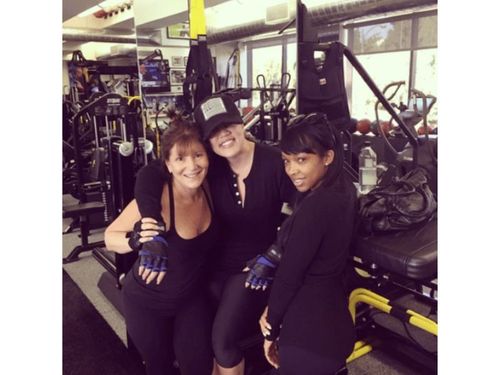 17. Again At Gym
Even though her entire face is not shown in that picture but her flawless skin and her twinkling teeth with a wide smile speak about her elegance and beauty.
Looking for more natural photos of celebs? Check out Gwen Stephani no makeup photos as our guide cover 25 of her top pictures.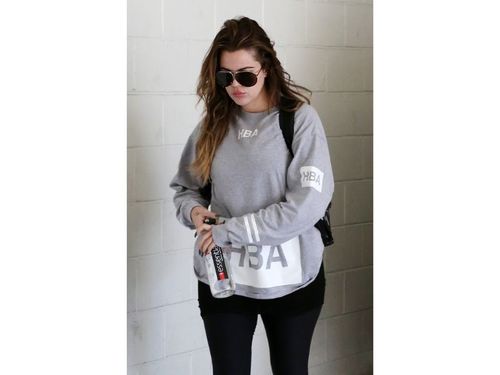 18. The Traveller
The loose grey t-shirt with full sleeves and the tight pants with a shoulder bag and water bottle in her hand shows that she was on an outing or she travelled somewhere. However or wherever she goes her simplicity and natural beauty travel with her.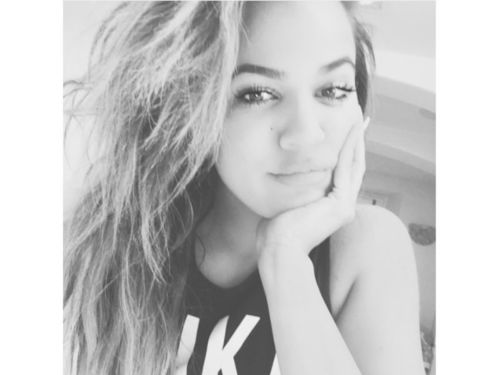 19. Black And White Selfie
From all those pictures it is evident that Khloe Kardashian's favourite colour is black and the above picture also black and white theme based. She is a woman who looks cute without makeup even in the morning messy hair.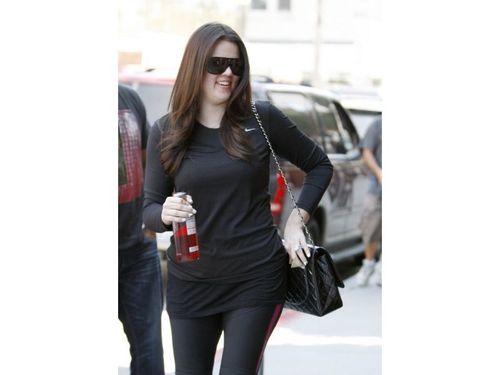 20. Black Lover
Khloe looks best in her black tops and pants. She makes her look simple and classy with her handbag and with her coolers. But she never fails to smile in public.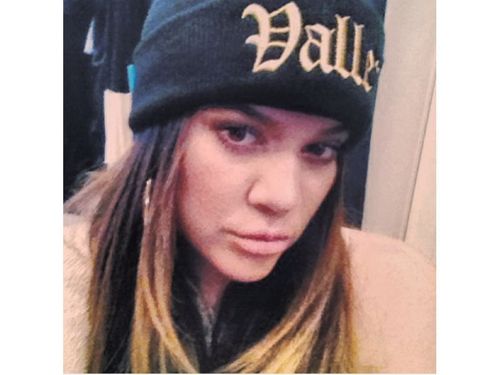 21. The Teenager
Her blonded side fringes touch each other and the cap covering her ears makes her look like a teenager. Her eyes express emotions boldly even without bold mascara!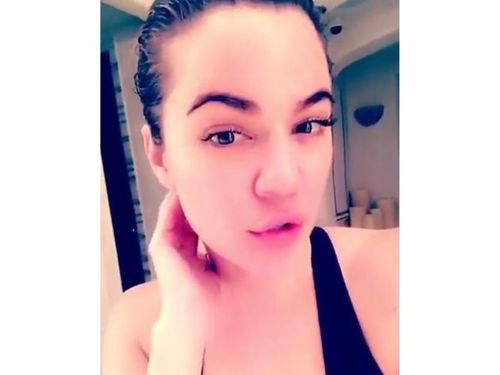 22. Bright Skin Without Makeup!!
This Khloe Kardashian no makeup photo shows her spotless and radiant skin without makeup. Khloe's skin is as white as snow which shines in the morning sunlight. Her pinkish lips look like a rose on the snow.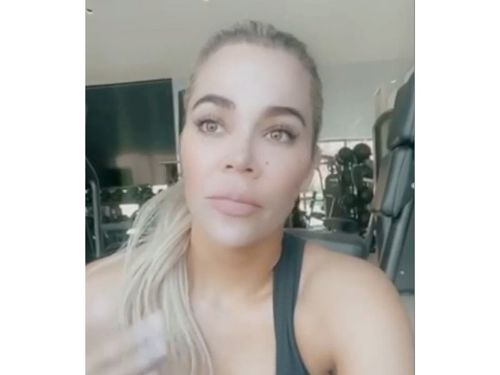 23. Selfie At Gym
Usually, Khloe Kardashian never puts on makeup during her workout. The secret to her beauty is working out and drinking lots of water. This is the secret of her beauty and simplicity.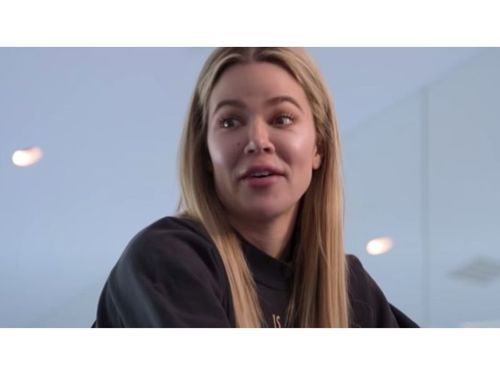 24. In Onscreen
Even onscreen Khloe Kardashian puts mild make-up on her face. She wants to be real and natural. This shows her simplicity and courage to show her real face.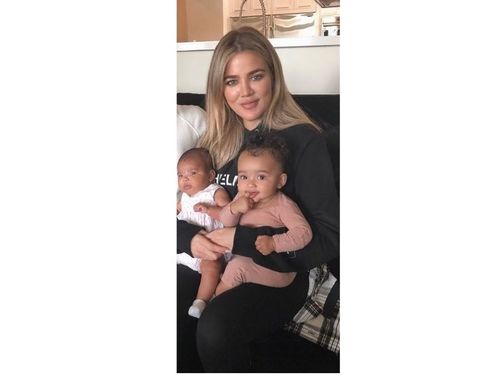 25. Being A Mother
Even though she is a mother she cares about herself, and she grooms herself even after her pregnancy. She is an inspiration to many women not only for her natural beauty but also for her confidence.
Related Articles