Your Ultimate Guide To Post-Holi Skincare And Haircare!
Kritika Mishra
Updated At 22 Sep 22
Holi is a fun festival one just simply cannot resist! From colourful gulals to water balloons, the whole day goes with an utter excitement painted in colours! But as the day ends and the Holi fun ceases, the real challenge begins!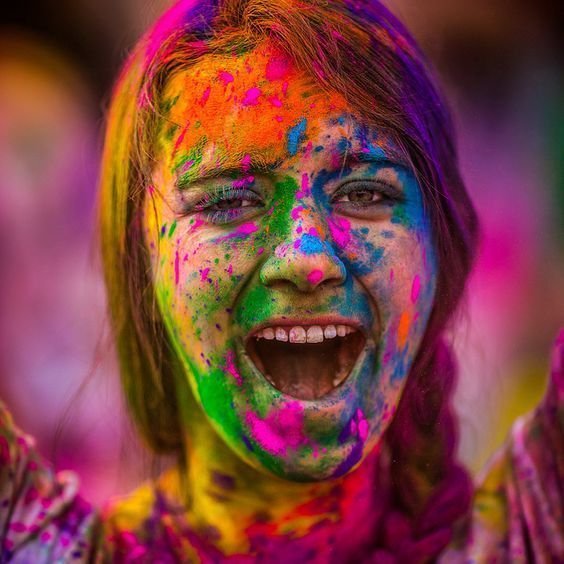 HOW TO GET RID OF THESE COLORS ??
Obviously, the first step would be to get into the shower and put every effort to scrub off the stubborn colourful concoction off your body which clearly doesn't fade away in one wash!
But what we do not realize that in the whole process of fighting the colours off your body, your skin and hair suffer terribly!
Your body has been soaked all day in colours and water, followed by a rigorous long bath with soap. This leads to the natural body moisture being washed off entirely! In the end what stays behind is dry skin and dull hair along with patches of some stubborn Holi colours!
But worry not! We bring you some natural ways for treating your skin and hair ' Post-Holi' bash that will return your soft skin and hair back!
Skincare: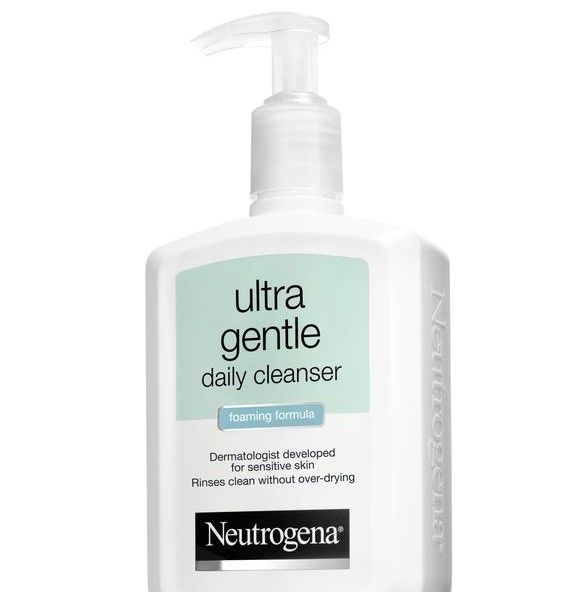 1. Use a gentle skin cleanser
Once you have washed off a layer of colour, make sure to use a gentle cleanser in the aftermath! Why? Because a cleanser or soap with a high pH level is very well capable of stripping off skin moisture making it further drier!
Use oils or cleansing creams to wipe the face with the help of a cotton ball! Keep in mind that some Holi colours take a while to fade away and a continuous washing will do no good! You have to be patient and gentle with your skin!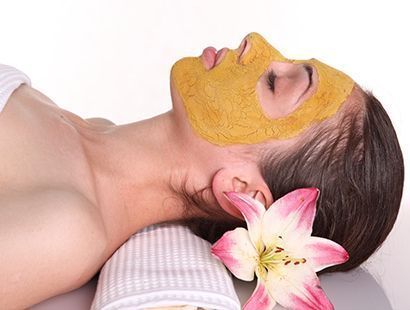 2. Use Homemade scrubs to remove colours
Here is a DIY remedy of a homemade scrub that will not only remove Holi colours, but will also help to de-tan your skin! Afterall you have been exposed to the sun for really long; tanning is un-escapable!
Gram flour and curd scrub:
Things needed: 4-5 tbsp gram flour, 4 tbsp curd, 2 tsp turmeric
Method: Mix all the ingredients into a consistent paste! Make sure that the amount is as per your requirement for the application on your body! Apply the paste on your face, neck, arms and parts of the body exposed to colours. Let it dry for 20-25 minutes! Once the pack is dry, apply coconut oil and start scrubbing the skin! Once the pack is removed from the skin, take a warm shower and apply a hydrating moisturizer later!
How it works: This natural scrub not only helps the Holi colours to fade, but works as a de-tanning mask! Gram flour or besan sticks to your skin follicles and help to get rid of the layers of colours and tan!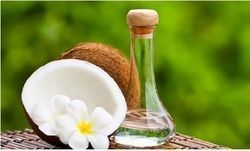 CALIFORNIA_NEWS_REPORTER / PINTEREST
3. Nourish your skin with coconut oil
Your skin would badly need a good hydration source post-Holi! Apply a generous amount of coconut oil all over your body and massage it! Keep lathering skin lotions whenever your skin feels dry! Also, drink loads of water and give your skin good rest in order to rejuvenate!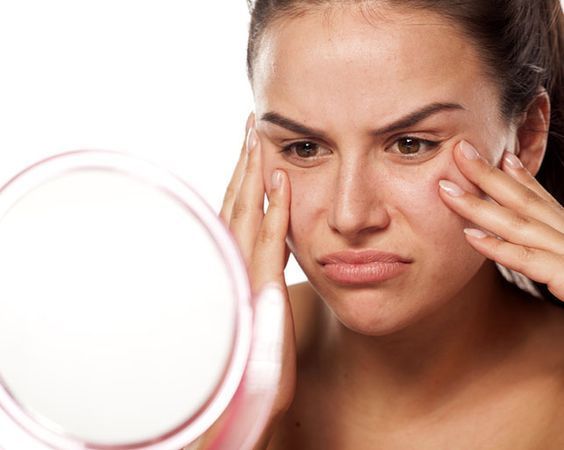 WOMEN'S HEALTH MAGAZINE / PINTEREST
4. Use Vinegar to pacify skin irritations
If your skin is suffering from skin irritations like rashes or itching, add 2 tablespoons of Vinegar in a mug of water and use it as a final rinse after the shower! This helps to soothe the skin irritations! You can also use ice-cubes to cool down rashes and itching!
If the problem still persists, get it checked to rule out skin allergies due to Holi colours!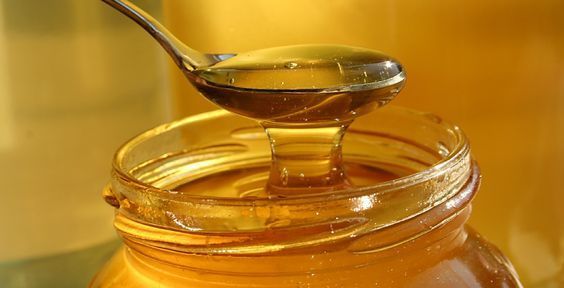 5. Use a homemade nourishing face mask
This post-holi face pack is a soothing and nourishing face mask for your face!
Things needed: 2tbsp honey, 1tbsp lemon
Method: Mix the ingredients and apply all over your face and neck. Leave it for 15 minutes and rinse it with cold water!
How it works: Honey nourishes the skin deeply and soothes the dryness! Whereas lemon is a natural bleach that helps to lighten the skin colour and also get rid of the stubborn holi colour stains!
Haircare: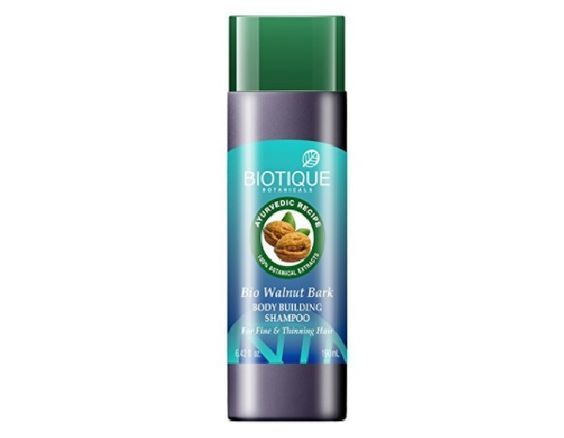 1. Use a gentle shampoo to wash off the colours
Make sure that you use a gentle shampoo or hair cleanser to get rid of the Holi colours! Do not wash your hair or scalp harshly as it will further strip off the natural moisturizer!
Also, do not skip on conditioning your hair with a hair conditioner!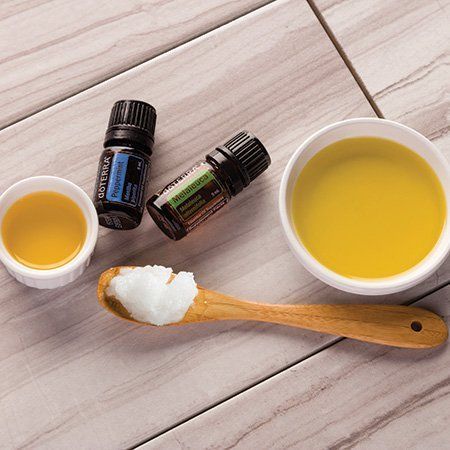 2. Go for hot oil therapy to nourish your hair
If your scalp is still stained with colours post hair wash and your hair feels brittle, we recommend indulging in a good hot oil therapy!
Things needed: 1 tbsp olive oil, 1 tsp almond oil, 1 tsp castor oil, 2 tsp coconut oil, a towel and a comb
Method: Use a big bristle comb to detangle your hair completely. Mix the oils and heat it till it is lukewarm! Apply to the scalp and massage for good 10 minutes. Further, apply the oil on hair and wrap it in a damp hot towel. Keep it for 30 minutes and rinse the hair with a good shampoo and conditioner!
You can also skip the part of the hot towel and keep the oil overnight! Wash your hair the following morning with a hydrating shampoo and conditioner!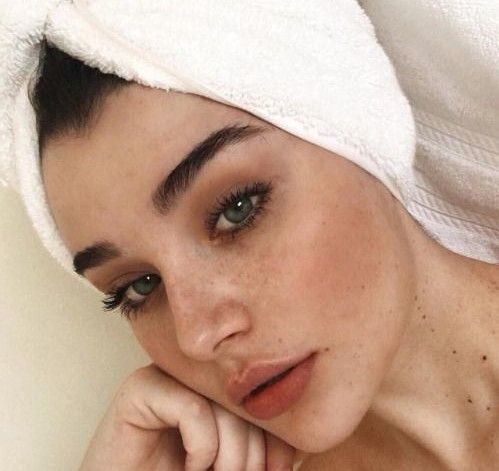 3. Get a hair spa
If your hair still feels dry and brittle, book yourself an appointment for a hair spa!The professional hair treatment will infuse the natural hair lush and volume back!
Follow these skin and hair care tips to ease the post-Holi struggle with care!
What do you think about these tips? Let us know down below!
Related Articles: