What's The Difference Between BB, CC And DD Creams?
Kritika Mishra
Updated At 09 Dec 22
We all have always encountered this confusion - what's the difference between BB, CC And DD Creams and when to use which one? Are they like foundations or better than that? Is it going to affect the skin? Or be better? Well, we will answer all of your questions right now!
BB Vs CC Vs DD Creams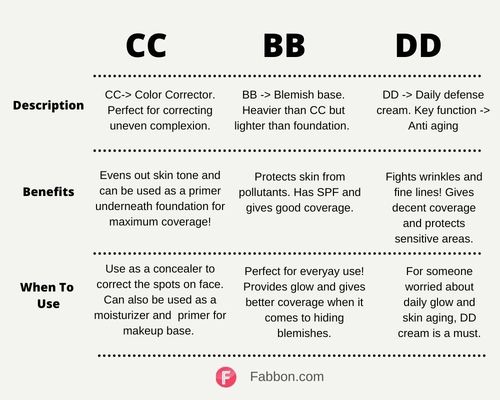 CC cream
CC cream stands for Color Corrector. Now, as the name goes by, it's work implies the same! CC creams are perfect for correcting uneven complexion due to skin pigmentation, redness and dullness. These are light in weight in comparison to all of the others.
Benefits of CC cream
Evens out skin tone and an be used as a great primer underneath foundation for maximum coverage!
When to use a CC cream?
It can be used on a regular basis as a primer for your makeup base. You can also wear a CC cream as concealer just to correct the required spots on face. Or, if the CC cream is enriched with hydrating properties and SPF, it can be your everyday tinted moisturizer that gives better coverage , protection and is light on the skin too!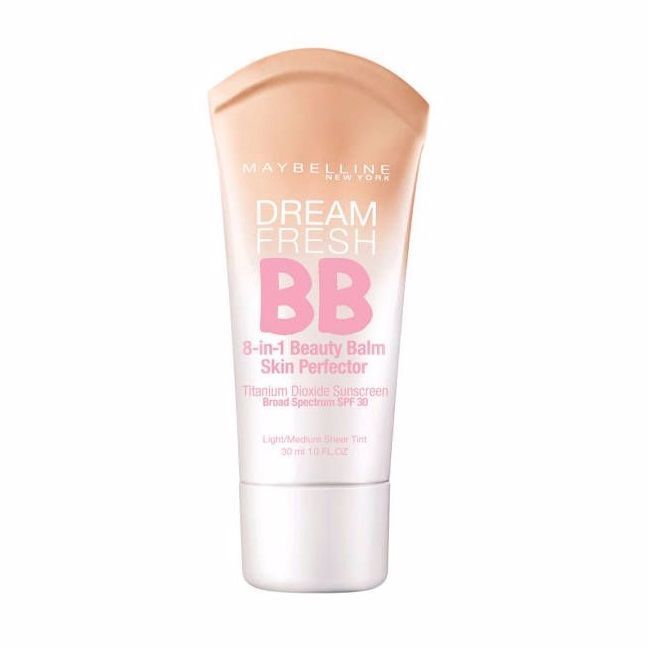 ELLE MAGAZINE (US) / PINTEREST
BB cream
BB cream stands for blemish balm or blemish base. These are infused with power of foundation and skin moisturizer! They are heavier than CC creams, but lighter than the foundation. They sometimes come with sunblock too! Some BB creams aim of fighting skin damaging pollutants by proving a shield like coverage .
Benefits of BB Cream
SPF protection. Antioxidant formulation that helps protect skin from pollutants.
BB creams gives a good coverage that is perfect for medium skin tone to oily skin without being heavy either!
When to use a BB cream?
BB cream can be used when you need a better coverage when it comes to hiding blemishes and evening skin tone and do not want something as heavy and cakey as a foundation! BB creams are perfect for everyday use and can be a good replacement for foundations too. They definitely give better coverage and glow in comparison with CC creams! The beauty beginners can always keep BB creams handy for big events too!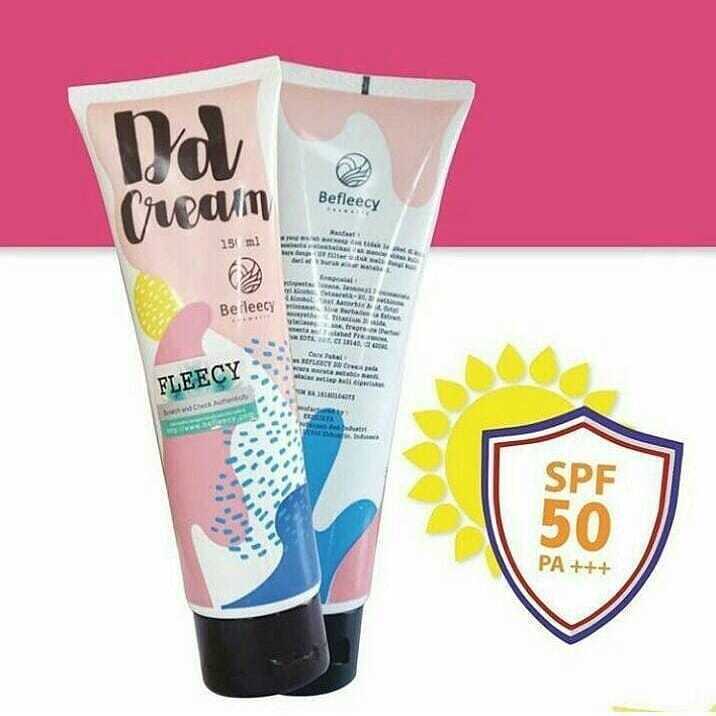 DD cream
DD cream stands for Daily Defense Cream. These are even lighter than CC cream ! DD creams work to give you a radiant skin base and also have anti-ageing properties! These are also known as 'Dynamic Do all' as it gives coverage and has skin enriching properties too! They combine the magic of both CC and BB creams. But, the prime function of DD creams focuses on anti-ageing!
Benefits of DD Cream
Gives a decent coverage and protects sensitive areas . Functions effectively by fighting wrinkles and fine lines! They are also enriched in SPF too!
When to use a DD cream?
For the ladies worried about skin ageing and getting a daily glow, they can incorporate using DD cream in their regular routine! The constant usage of DD cream can reduce fine lines. It is a perfect product when it comes to having properties of everyday light makeup and skin improving attributes too!
Now that you know the difference between BB, CC And DD creams, choose the right product that gels well with your skin need and lifestyle!
Let us know which one you pick for yourself!
Foundation
First of all, let us understand that none of these are exactly foundations.
Foundation is a creamy makeup that is used to cover flaws, correct complexion and change skin tone slightly . It usually comes under body painting.
Benefit of Foundation
Gives a heavy coverage. Can be used to cover heavy blemishes and even out skin by changing skin tone by certain levels of shades!
When to use foundations?
Foundations are perfect for an event that requires a last moment major skin makeover! The heavy formulation gives a layer to the skin that can be as per the requirement- coverage, concealer, glow, lightening skin tone.
Events like Marriage or stage performances call for a good usage of foundations! For a regular basis, usually a lighter version can be used, but there are chances of them to get patchy with time or look too dramatic if the shade isn't matched well!
Related Articles: