Jennifer Lopez Exact Skincare Routine & Products
Ashwini
Updated At 20 Nov 23
Jennifer Lopez has been in the show-biz world for more than 3 decades now! She has always been a diva, known for her dance, movies, songs and her flawless glowing skin! Even though she is in her 50s, she looks like she is in her late twenties.
Jennifer has been rocking the world and looking youthful for decades now. Her fans have always been curious to know what she does to maintain her healthy-looking skin. JLo has always been quite open about the products she uses, her skincare routine and her habits to make her skin look radiant! But before you let someone else's beauty make you feel despondent, have you wondered how she manages her skin routine? What products does she use to maintain glowing skin? What is her morning and evening skincare routine? What are the eight skincare tips she swears by?
We uncover these questions and specifically cover:-
Table of Contents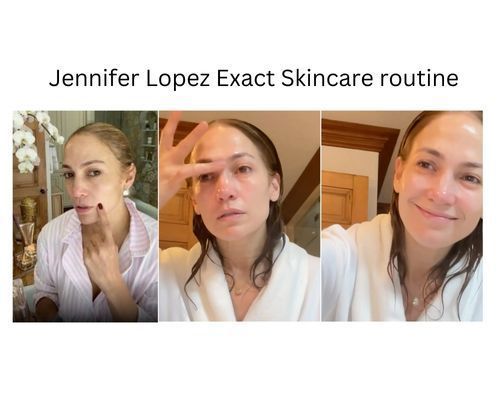 Jennifer Lopez's skincare routine consists of a morning and night skincare regime. Starting her day, her morning skincare routine is made up of five simple steps, and her nighttime skincare routine is made up of four, which hardly need 5 minutes. JLo quoted,
" I have a very simple skincare routine and JLo Beauty was very much about that"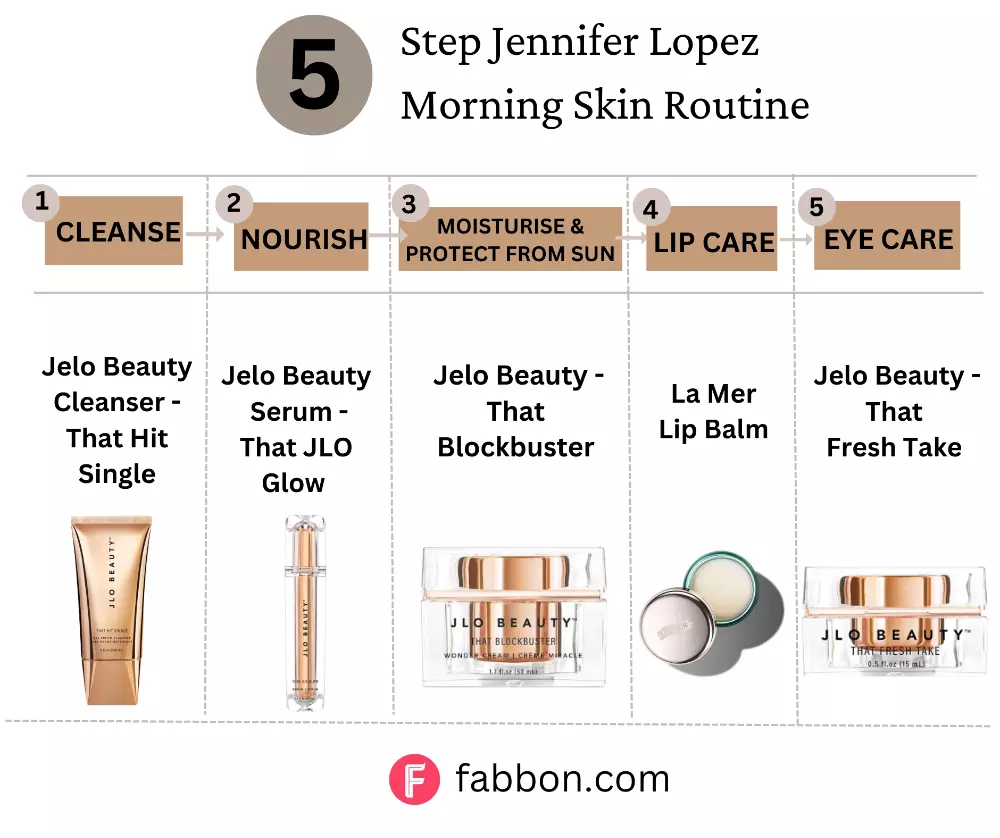 Morning Skin Care Routine 
Jennifer Lopez's morning skincare routine is simple and easy to implement. JLo morning skin care routine makes her skin feel fresh and clean. 
Step 1 - Cleanse 
Jennifer Lopez's first step is to cleanse on a regular basis. JLo washes her face every time after her workout. She uses the JLo Beauty Cleanser, which is called " The Hit Single". It is a regular habit that keeps her skin looking fresh and clean, as her skin has to go through so much makeup. The cleansing activity helps her face remain soft, smooth, and hydrated. She puts eye drops in her eyes to make her eyes look more prominent and bright. 
Step 2 - Nourish 
Later, Jennifer Lopez applies JLo Glow Serum. according to JLobeauty.com, The Serum contains an "antioxidant-rich 4-part olive blend of squalane, fermented oil, leaf extract and extra virgin oil. As per Jennifer, this Serum provides the required nutrients for the face.  She likes to think of it like taking vitamins first thing in the morning. 
Step 3 - Mositure And Protect From Sun 
The third step of the morning skin routine is a combination of moisturiser and sunscreen. JLo Beauty's That Big Screen SPF 40 Moisturizer is a game-changing product, as per JLo and she just loves it. It keeps her skin moisturized, and she likes the fact that this product protects her from the sun as well.
Read More: Victoria Beckham Skincare Routine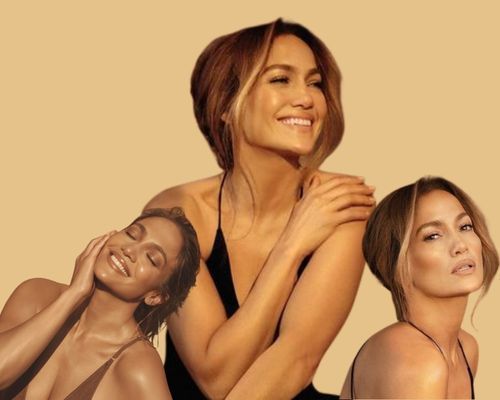 Step 4 - Lip Care 
The Fourth step is Lip care. She then applies a lip balm, which helps to moisturise the lips and keep them soft. JLo loves using La Mer Lip Balm which has a minty flavour. 
Step 5 - Eye Care  
The last step in her morning skin routine is the application of eye cream around the eyes. JLo loves using JLo Beauty Eye Cream. She uses eye cream to prevent common signs of ageing and to minimise the appearance of fine lines and wrinkles. It minimises eye puffiness and dark circles too.
Read More: Kylie Jenner Skincare Routine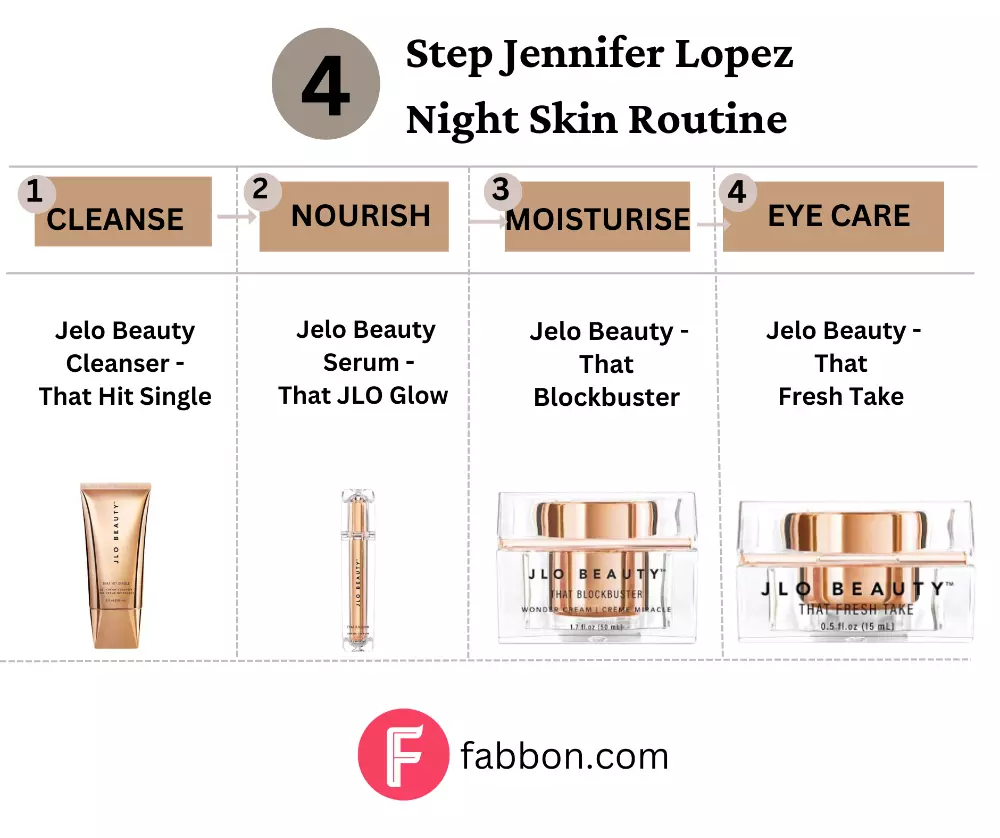 Night Skin Care Routine 
Now that we are aware of JLo's morning skincare routine, let's check out the details of her night skincare routine. Following her work schedule, Jennifer Lopez practises a night skincare routine, which is essential given the amount of makeup she wears in her four-step routine to get beautiful skin.
Step 1 - Cleanse : 
JLo starts her night skincare routine by using the JLo Beauty Cleanser to wash off all the makeup she has on her face. JLo loves this product as it cleanses the face perfectly. Post this activity she nicely wipes her face and makes it completely dry. She says, 
   " I wear a lot of make-up every single day and I get touched up a million times and ,my skin is just ugh by the time I get home at night I'm just, I can't wait to take it off, I can't wait to just like wash it away " 
Step 2 - Nourish 
She then uses a serum on her face. The serum application helps JLo moisturise her face and get the required vitamins. JLo incorporates this step into both her morning and evening skincare routines. Once the serum immerses well in the skin and turns dry, she proceeds ahead.
Read More: Ariana Grande Skincare Routine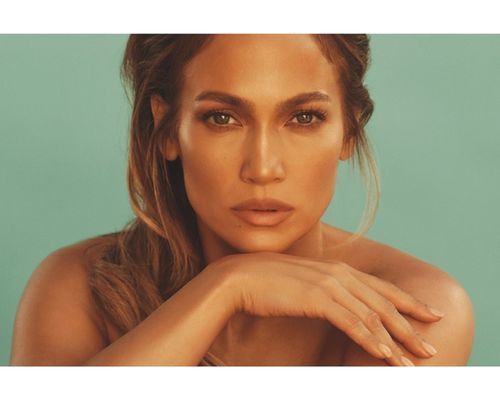 Step 3 - Moisturise 
For moisturisation, JLo uses a blockbuster cream, which has a beautiful spongy texture. This cream easily soaks into the skin and makes it feel lighter. She nicely applies the cream all over the face, neck, and all the way down to the décolletage.
Step 4 - Eye Care
Jennifer Lopez gives the finishing touch to her skin routine with an under-eye cream, which she slowly dots under the eye with a gentle massage over the whole eye. She also applies this eye cream above the eyebrows and along the side lines around her lips.
Similar to JLo, if you check Kylie Jenner skincare routine, you would find out that cleansing and using a good quality serum are also included in her skincare routine.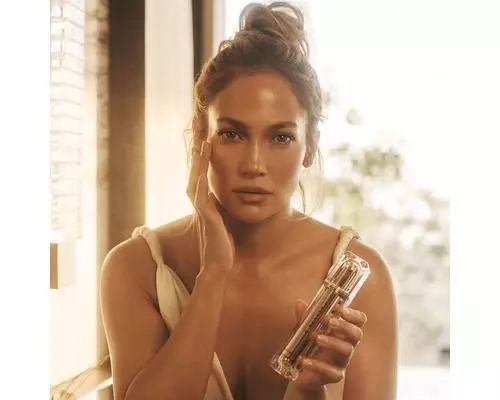 Jennifer Lopez's skin routine is a simple regimen of step-by-step activities she follows to get flawless, wrinkle-free skin. While her strict morning and night skincare routines have helped her immensely to maintain glowing skin, she also sticks to the following 8 tips to keep her skin beautiful.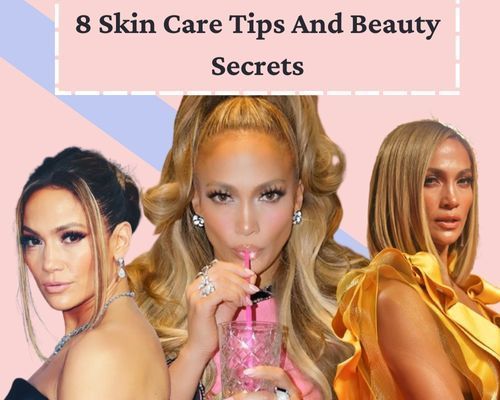 8 Skin Care Tips And Beauty Secrets
To the world, it might be the JLo skincare routine that matters, but it takes a lot more than just a routine to maintain radiant skin in her 50s! Here are a few of the secret tips that JLo follows, and some of JLo's beauty secrets that might help!
 1. Sleep- Despite her busy schedule in the world of acting, she fits in an 8 to 10-hour sleep routine! This, according to her is foremost important to maintain health overall!   
 2. Cleanse - Keeping your face makeup free is really needed. An effective cleanser which hydrates and cleans up your skin can work wonderfully well.   
 3. Nourish -  Make sure to feed the required Vitamins to your skin and ensure you protect it from the sun. An antioxidant-rich skin serum with olive oil blend works really well for her skin. As per Jennifer, this Serum provides the required nutrients for the face. She likes to think of it like taking vitamins first thing in the morning.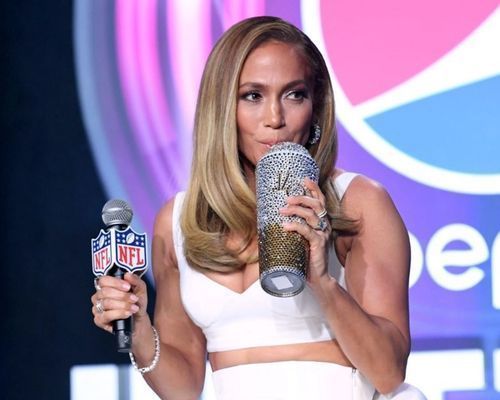 4. Hydration  - Jennifer Lopez is a fitness freak and to maintain her skin, she maintains a healthy weight! She believes that eating loads of fresh veggies, as well as drinking water throughout the day, plays a major role in how one's skin appears! She always carries fruits and water with here. 
5. Protect Skin From Sun -  JLo keeps her skin mist and protect it from the sun – A moisturiser with SPF can be your perfect friend as it will keep the skin smooth and also protect it from the sun. JLo personally uses THAT BIG SCREEN from JLo Beauty and thinks it is a game-changer.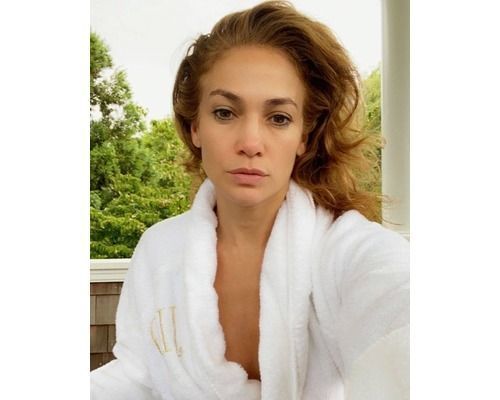 6. Avoid Alcohol And Smoking -  JLo doesn't drink and doesn't smoke. She follows the basic rules of taking a proper diet, having plenty of sleep and avoiding products which might affect her skin. 
7. Meditation- For any kind of health, peace of mind is of utmost importance. This she achieves by meditation and chanting mantras! Meditation is key to getting the glow. JLo told Instyle, 
  " I definitely think beauty comes from within—you have to keep your mind, soul, body and spirit in sync. I am a firm believer in meditating and when you are happy and feel joy and love, you radiate beauty "   
8. Affirmations - Lopez works out a lot but makes sure to refresh her skin after it. She always washes her face after a workout to wash off the dirt and sweat.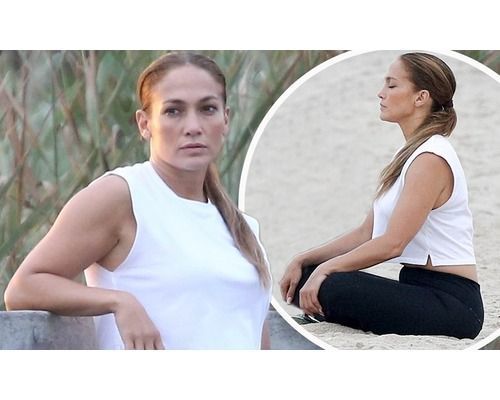 Jennifer Lopez's skincare routine along with the beauty tips has contributed heavily to her maintaining glowing skin. Let's hope she continues to maintain her radiant skin and keeps inspiring us for many years. Similar to JLo, do check out Kate Middleton skincare routine as well. Few of the tips she includes in her skin routine are amazing.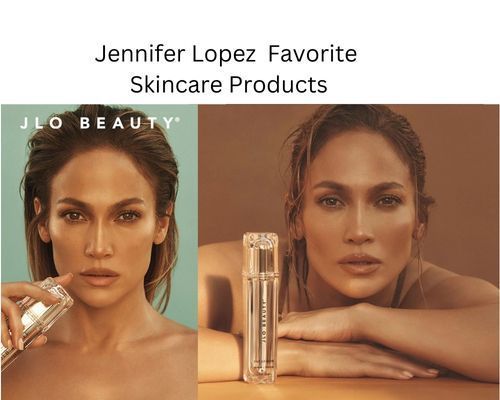 JLo Favorite Skincare Products
JLo is quite open with all the JLo Beauty products she uses to make her skin look flawless! She has to spend a lot of time with makeup on, so when she is not on sets she prefers not to use any makeup. To rock natural skin, she invests in products to attain the flawless skin she has!
From her 4-step morning JLo skincare routine, these are the - JLo Beauty products she uses from her skincare line:
1. Cleanser- JLo Beauty that hit single gel-cream cleanser    
2. JLo skincare Serum- JLo Beauty That JLo Glow Serum with Olive Complex   
3. Sunscreen- JLo Beauty That Big Screen Moisturizer With Broad Spectrum SPF 30  
4. Cream - JLo uses That Blockbuster hydrating cream  
5. Eye Cream- JLo Beauty That Fresh Take Eye Cream  
Jennifer Lopez's skincare routine also has a lot of anti-ageing products included. While most of my favourite JLo face products are not so cheap, given the way they work on one's face, they might be worth the investment!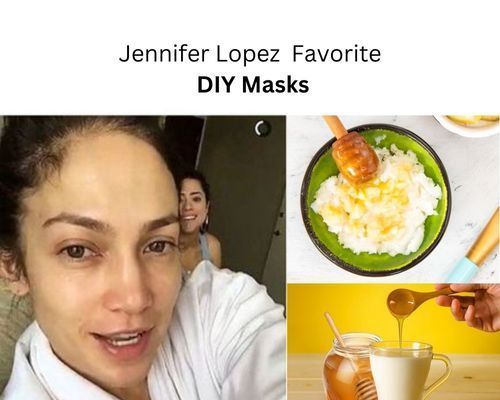 Jennifer Lopez's Favourite DIY Masks
For her, the elixir of youthful skin is just one common cooking ingredient, and that is Olive Oil! Apart from JLo face products, she adds several DIY olive oil face masks to JLo's skincare routine and these contribute to JLo's beauty. Here are a few of them for you to try!
1. 1 tablespoon olive oil + 2 tablespoons of yoghurt – this gets rid of premature signs of ageing, and smoothens fine lines and wrinkles!
2. 1 tbsp milk + 1 tbsp olive oil+ half a cucumber – This JLo skin care mask treats sunburn, reduces breakouts and soothes inflamed skin.
3. 1 tbsp olive oil + banana + 1 tbsp cucumber juice- This JLo skin care mask is supposed to be kept for 20 minutes and washed with lukewarm water. It reduces pigmentation and keeps skin moisturized.
Take advice from JLo and make Olive oil your best friend!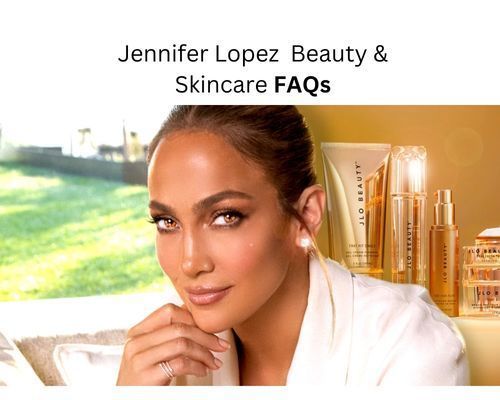 JLo Beauty And Skincare FAQs
Q. What moisturizer does Jennifer Lopez wear?
A. Jennifer Lopez swears by the JLo Beauty's That Big Screen SPF 40 Moisturizer which is her favourite. She also uses That Blockbuster hydrating cream which works wonders on dry skin.
Q. What does Jennifer Lopez do for skin?
A.  There is a specific JLo skincare routine that she follows which includes 5 step morning skincare routine and 4 step night skincare routine which takes just 5 minutes to complete. It includes a cleanser, serum, sunscreen and eye cream. JLo's skincare routine also includes a lot of anti-ageing products to reverse the problems that come with age, like wrinkles and fine lines.
Q. What is JLo's skincare line?
A. JLo launched her skincare line in 2021 with the name of JLo Beauty! Her skincare line became a hit with many beauty influencers, with many efficient beauty products like serums, masks, eye creams, moisturizers, as well as body care products as well!