12 Most Effective Korean Skin Care Tips For Glowing Skin
Shalu Bhati
Updated At 18 Sep 22
Korean skin care has been garnering immense popularity globally. The beauty and cosmetic market is now flooded with Korean skin care products. With beauty experts as well as beauty bloggers going gaga over it, K beauty is surely the latest fad. You can also say that the Korean skin care has brought a revolution in the beauty industry.
But what makes Korean skin care routine so popular? Can we inculcate some of the Korean skin care habits in our lifestyle? We are here to answer exactly that.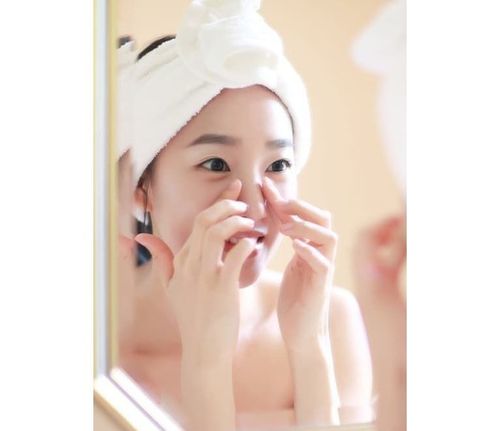 Koreans And Skin Care
Let's begin at the very beginning. What makes Korean women so different when it comes to their skin?
Korean women are famous for their blemish-free, age-defying porcelain skin. It is their gorgeous flawless skin which has grabbed the world's attention in the first place and made Korean skin care routine so popular.
Their secret? Well, it is who they are.
Korean women are taught the value of a skin care routine since childhood. They follow a meticulous skin care regime. Skincare is a cultural thing for them. They do not relate skin care with beauty or something cosmetic rather it is seen as part of maintaining their health and wellbeing. It is common in Korean households for mothers to groom their daughters on how to eat well and take care of their skin from an early age.
For Korean women, it is not about the products but more about the methods and techniques used for skin preservation. They believe in the power of healthy living— proper food and sleep. They consider food as a medicine that can be used along with products to tackle skin problems. For instance, when they get a zit on their forehead, their first instinct is not to pop it. They say that their hearts have been overworked and they drink green tea to heal their skin.
They also believe in being gentle with their skin. Most Korean skin care products come up with gentle ingredients and can be used even by those with sensitive skin.
Top 12 Korean Skin Care Tips
Without wasting any time, we bring for you the top 12 Korean skin care tips which will give you a flawless glowing skin: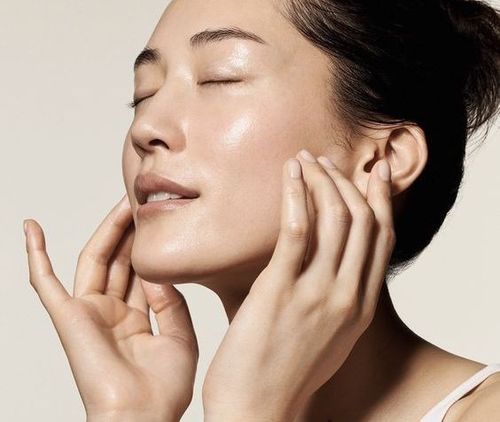 1. Massage
When you hear massage, you can't help but think of all those fancy face massaging brushes that have flooded the markets, can you? But if you are going the Korean way, you don't need them. All you need to use are your fingers. Korean women believe in the magic of massage. They use their fingers in circular tapping motions to massage their face. You can start with the forehead, and then move on to cheekbones to finally reach your jawline.
Regular massage helps in increasing the blood circulation to your face which will leave your skin bright and glowing. You can massage while you are cleansing or moisturizing. It is an integral part of the Korean skin care routine.
Keep in mind that you have to work in the direction of your muscles and not against them. Don't forget to be gentle.
2. Double Cleanse
Double cleanse is an essential feature of the Korean skin care routine. First, you use an oil-based cleanser to removed oil-based impurities such as makeup and sunscreen. The second step involves using a foam-based cleanser to remove water-based impurities like sweat and dirt. The two-step cleansing method ensures that you have a squeaky-clean skin before you start loading your face up with nutrients.
Use:
Face Shop Rice Water Bright Cleansing Foam & Light Cleansing Oil
The Body Shop Tea Tree Foaming Cleanser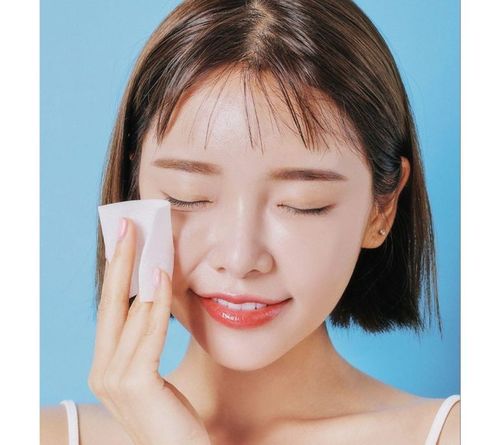 3. Exfoliate
Korean women usually use a damp washcloth to massage their face daily. It is yet another integral step in the Korean skin care routine. Using a washcloth exfoliates the buildup of dirt, grime, and dead skin cells to reveal glowing skin. You should use upward-moving circular motions while massaging your face.
Use:
INNISFREE Wine Peeling Jelly Softener
Neogen Bio-Peel Gauze Peeling Lemon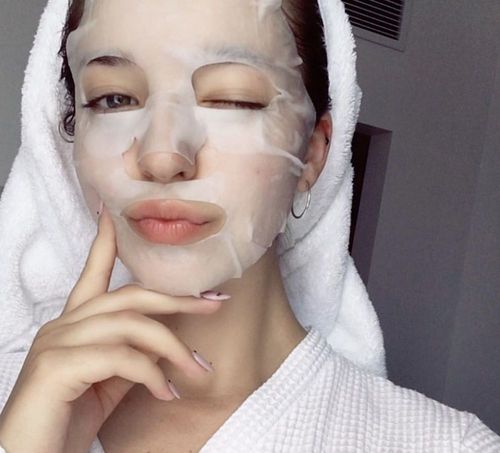 4. Sheet Masks
Sheet masks are all the rage right now thanks to the Korean influence. In South Korea, buying sheet masks is very common. Their favorite ingredients? Charcoal, snail mucin, wine, ginseng, white pearl, rice water, and green tea among other things. These masks are full of serum. Leave a sheet mask on for about 15 minutes and relax to let the mask work its magic.
Use:
INATUR Charcoal Facial Sheet Mask
The Face Shop Real Nature Kelp Sheet Mask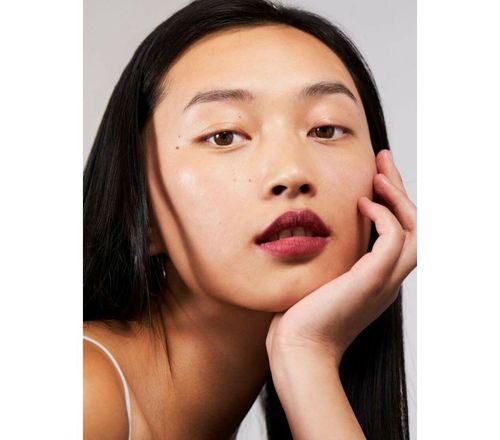 5. The Blurring Trick
It is not just about their skin care tricks and tips, Korean women are always found with flawless natural-looking makeup. Their method? They prefer blurring. As the name suggests, you are required to blur the imperfections and not completely submerge it under layers. This way your makeup looks natural and not artificial.
Use:
Missha M Magic Cushion Moisture SPF50+/PA+++-No. 23 Natural Beige
Bioaqua Sunscreen Moisturizing Makeup Bare Air Cushion Cream Foundation

Now, blur like a pro!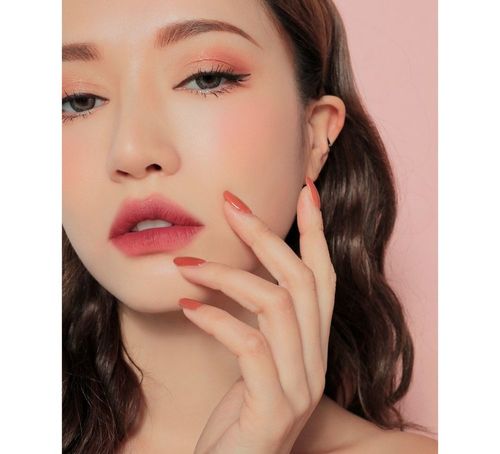 6. Enhance Your Lips
Make lips the focal point of your face. Take inspiration from Korean women and use a bright, vivid pop of color. Dab a little at the center of your lips. The trick is to make your lips look as if you have been sucking on a cherry lollipop. This brings a good contrast and shows off your beautiful skin.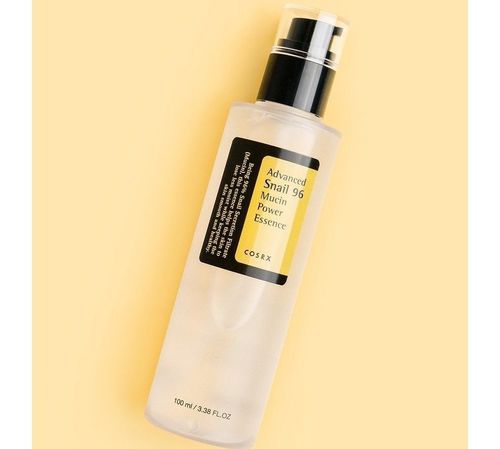 7. Essence
Koreans are known for using several products on their skin. But, you will see that all the steps of a Korean skin care routine aim to moisturize and hydrate the skin. And what is better than essence when it comes to intense hydration. The essence is an essential part of the K beauty arsenal. Essences are mild, nourishing, and nutrient-filled solutions. They are different from toners and are thinner in consistency when compared to serums. They hydrate the skin and are preferentially applied after cleansing.
You can follow up by applying a serum and then add on a moisturizer to maximize the hydration levels.
Use:
Cosrx Advanced Snail 96 Mucin Power Essence
MISSHA Time Revolution The First Intensive Moist Treatment Essence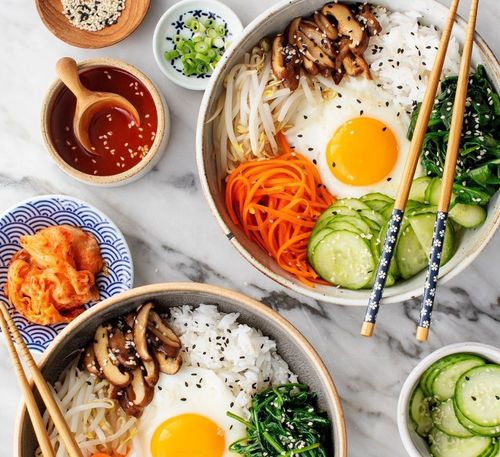 8. Skin Diet
You must have heard the famous lines—you are what you eat. This is also the cardinal rule of the Korean skin care regime. What you put in your body shows onto your skin which is why Korean women pay close attention to their eating habits too. They prefer to eat kimchi. It is just spicy cabbage cooked with pepper, garlic, ginger, and scallion. This dish is packed with antioxidants and probiotics. Koreans have yet another favorite—nut flavored roasted barley tea—an antioxidant-packed drink. You can also take inspiration and include antioxidant-rich foods in your diet such as grapes, berries, pumpkin, mangoes, seafood, milk, nuts, etc.
9. Under Eye Care
Korean women know that their under-eye skin is different from the rest of their face and requires extra hydration. We only use eye cream when we see the first line while the Koreans use an eye cream as a part of their daily skin routine. It is one of the most important Korean skin care tips.
Invest in a good hydrating eye cream. Dab it twice a day around your eyes using your fingers. Remember to dab and not to rub. Also when using masks, you can use a double mask technique. Here you are supposed to put an eye patch under your regular face pack to get the benefits of a double face mask.
Use:
The Body Shop Moisture White Shiso 2 in 1 Brightening Eye Cream
MIZON Korean Cosmetics Snail Repair Eye Cream

10. SPF
Korean women are more aware of the damage that can be inflicted by harmful UV rays. Sunscreens are very popular in Korea and a very important part of the Korean skin care routine. Exposure to harmful sun rays can lead to brown spots, hyperpigmentation, and wrinkles. Always apply sunscreen before leaving the house even if it is cloudy outside. You might not be able to see the sun but Harmful UV rays can still reach you.
Use:
Missha All Around Safe Block Total Moisture Sun Gel SPF30/PA+++
Neutrogena Ultra Sheer Dry-Touch Sunscreen SPF 100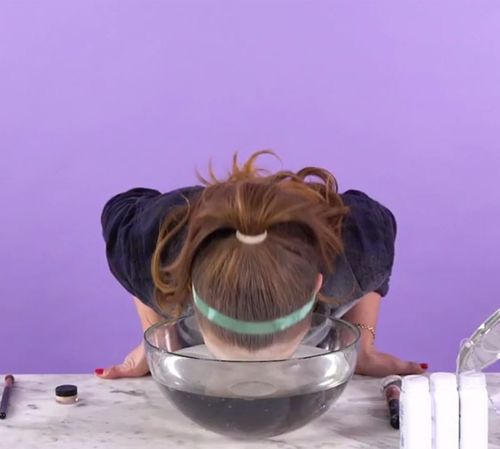 11. Jamsu Technique
The Jamsu technique is used by Korean women as a form of setting up makeup naturally instead of using a setting spray. To follow this technique, apply primer, foundation, and concealer as you normally would. Then sprinkle baby powder on your face. You are then required to submerge your face in a bowl filled with cold water for about 15 seconds. Sounds crazy? But it is effective. Pat dry and follow with the rest of your makeup. This technique will help you achieve seriously flawless skin and makeup that stays on for an entire day. Try it yourself. This is a popular Korean glow skin secret.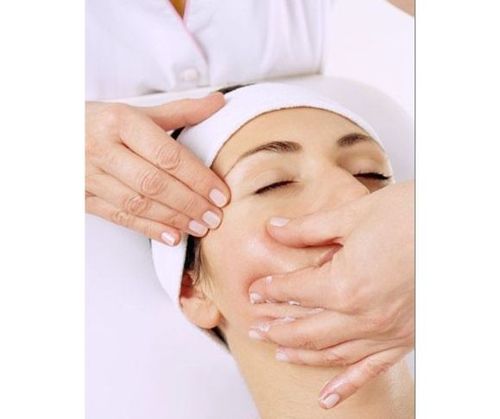 12. Maintenance Facials
You can find skin clinics (yes you read it right) in almost every block in Korea. Korean women are known for frequenting these "skin maintenance clinics" to get their weekly maintenance facial. These facials are considered vital for the skin's health. It is not just about the facial but the neck and shoulder massage that is administered during the process.
You can find your nearest parlor and book an appointment for a destressed and healthy skin.
Follow these Korean skin care tips to get the glowing skin of your dreams.
Related Articles