25 Stunning Ash Brown Balayage Hairstyles - 2023
Natasha Rajesh Dhamale
Updated At 26 Aug 23
Hair coloring is always the most looked after option when women think of getting a makeover. Hair coloring gives tremendous dimension and distinction to one's hair at the same time.
· What is a Balayage?
Balayage is a hair coloring technique where the hair is painted creating less damage to the hair. In this technique, foil paper is not used to support the hair which we see in the generic techniques. The hair is not treated and bleached instead the color is just applied and that results in the less damage to the hair. The technique is currently becoming popular with each passing day as people prefer it to the traditional hair coloring technique.
· What is an Ash Brown Balayage and how does it work?
An ash brown color is an extremely light brown color with hints of ashy pigments to it. It is an entirely different color to opt for. An ash brown balayage is getting the Ash brown color on the hair using the technique of balayage.
Taking into consideration your skin tones and researching well before conducting the balayage, if you are trying to do it at home is extremely precautionary and one must always follow the measures to do so. If you're opting to get it done from a hairstylist then to it is essential to do your research and choose a stylist who is good at their job.
Not every ash brown color will go with every skin tone, which type of an as brown would suit your particular skin tone becomes an essential criterion while choosing the respective color. The hairstylist will always guide you to do so if not that, you have the Internet to help you regarding the same.
25 Best Ash Brown Balayage Hairstyles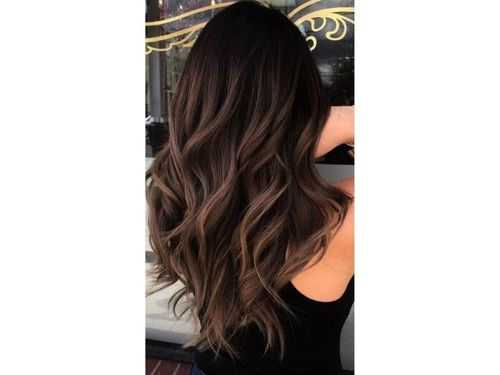 1. Coffee Ash Brown Balayage
The coffee brown color blended into the Ash brown one, makes for a beautiful choice of hair color which looks absolutely gorgeous. The look is sure to turn heads around.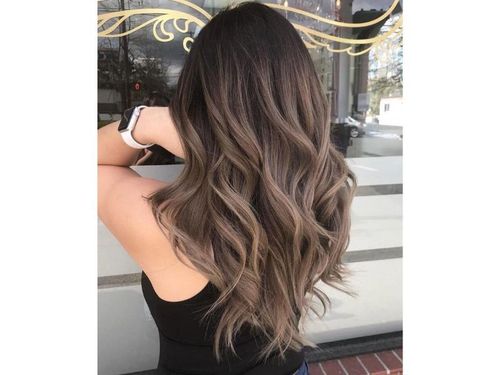 2. Classic Ash Brown Balayage
The Classic ash brown balayage is another popular hair look and when styled to its full potential gives the most stunning outcome ever. The Ash brown color plays its magic over the makeover.
Read More: Brown Balayage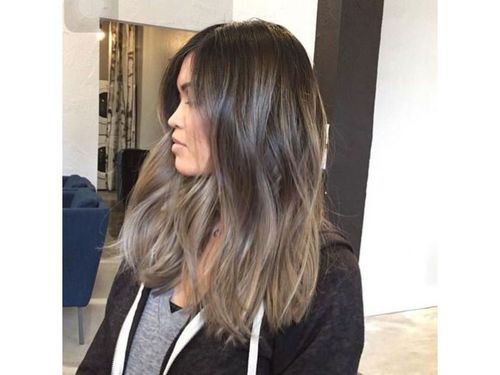 3. Ombre Ash Brown Balayage
Ombre is creating a shading effect into the hair where two separate colors look perfectly blended into each other. And ash brown is the look to go for, as it looks surreal and beautiful and looks as if the color has melted into your hair.
Read More: Blonde Balayage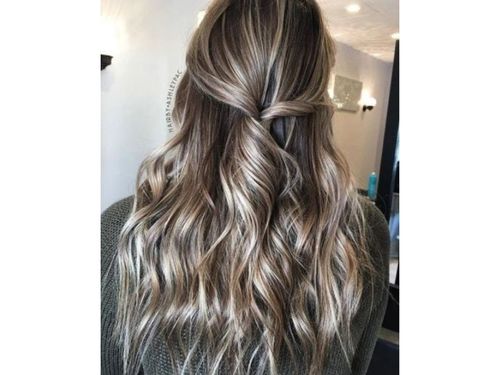 4. Shiny Ash Brown Balayage
The perfect styling and a great stylist will make your Ash brown balayage look the best through their techniques. Shiny brown balayage which lends the most alluring style to you is what you should aim for.
Read more: Balayage Ombre Hairstyles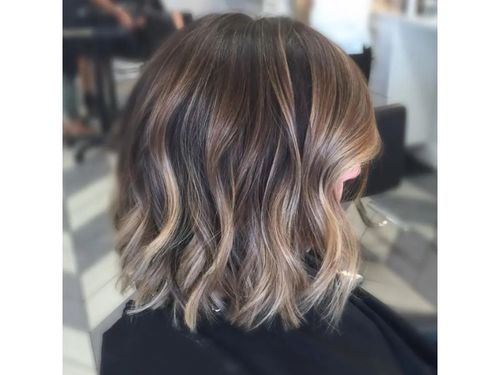 5. Ash Brown Balayage Bob
A bob haircut with addition of little layers to it plus the Ash brown color is for sure going to make for the most sensual and distinct look. Bob haircuts are always the best kind of a makeover to go for, add in the magic of the color and that creates the hairstyle which will make you stand out. if you are looking for a hair makeover, ash brown balayage bob is a really good option.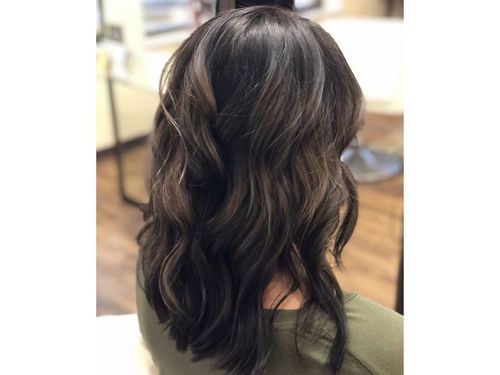 6. Minimal Ash Brown Hair
Ash brown in itself is a very strong and stand out color. Even little startling hints of it here and there in the hair are going to create a lovely look for you. If you are the kind of person who does not like to go for a full-fledged hair color then this is style for you, with minimal hair highlights and subtle balayage techniques used in the hair. This ash brown balayage has the potential to completely transform your hair and make it look subtle at the same time.
Read More: Face Framing Balayage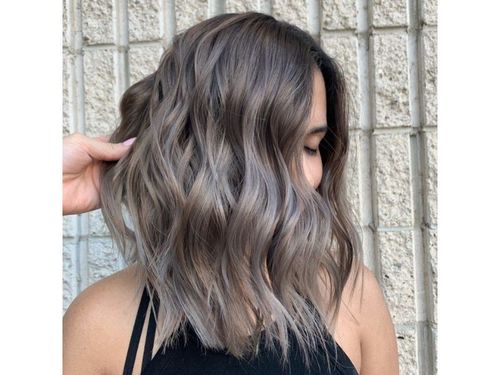 7. Silver Ash Brown Balayage
The silver ash brown balayage definitely goes for a shiny look, but creates a balance between multiple tones to neutralize the overall look. The Silver mixed with the brown is certainly a lot of drama, only a few could dare to pull off.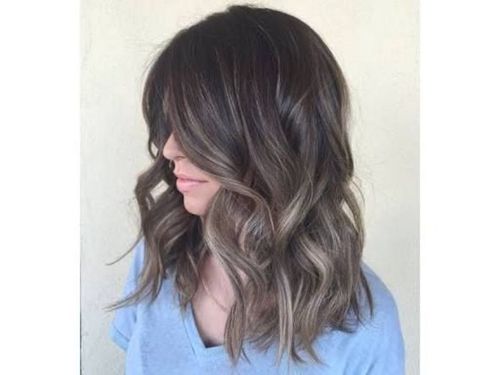 8. Smoky Ash Brown Balayage
While coloring your hair, if you are trying to look for the smokey factor in your Ash brown hair color then this is the go-to for you. A smoking matte finish by going for little of a lighter kind of a base is going to make that happen for you.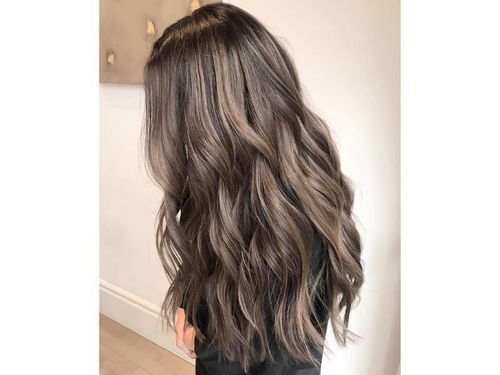 9. Dimensional Ash Brown Balayage
Hair color which is going to add dimension and liveliness to your hair is the one which you should always choose to go for. Pick the perfect stylist, review their work and there you are. That will create a look in ash brown which does not look flat and makes your hair look happening.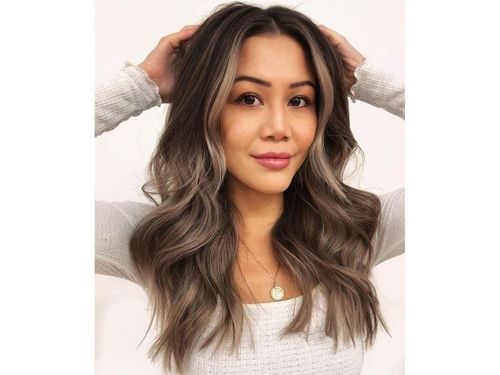 10. Face Framing Ash Brown Balayage
A face framing look is always going to hit the right notes for you, that is going to take your look to the next level of course. An ash brown look which has a few strands in the front colored perfectly well to frame your face will make for the right glam up.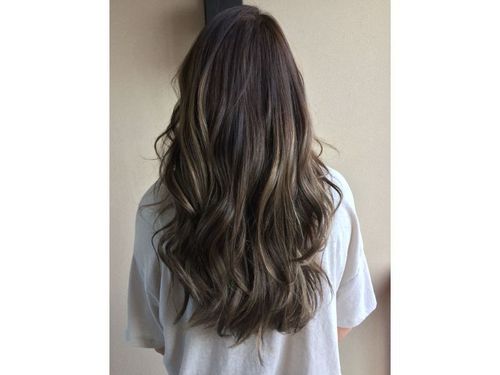 11. Ash Brown Balayage On A Layered Haircut
An ash brown balayage on a long haircut which has cut in layers to it is another exceptionally stunning hairstyle to go for. Thick luscious hair with the addition of layers creates a gorgeous fall of hair and the balayage get more room, space and base to sit on.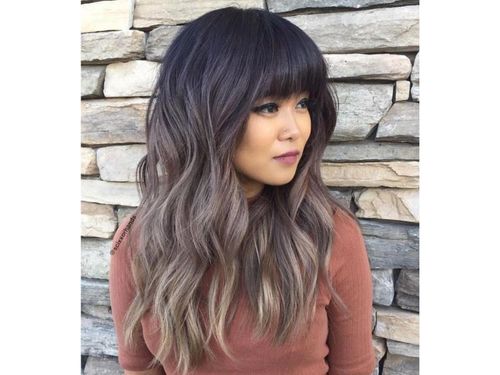 12. Ash Brown Balayage On A Haircut With Bangs
Another beautiful haircut to go for is the one with some bangs which cover the forehead, and addition to it gorgeous free-falling hair which has ash brown color done with the Balayage technique.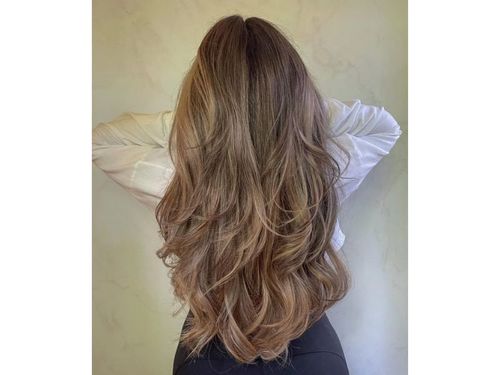 13. A Complete Ash Brown Look
And ash brown balayage on beautiful lush hair makes for the most amazing of the hairstyles that there have to be. The Ash brown color is one of the most rare beautiful colors that would go on the hair, the look will turn out to be absolutely gorgeous.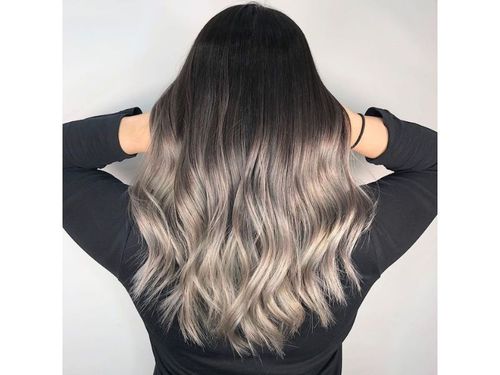 14. Dip Dye Effect Ash Brown Balayage
The dip dye hair effect is when there seems to be a strong dyed look which turns out to have a primarily focused color pigment on a particular part of the hair. The Ash brown effect would also look pretty and eccentric if done properly.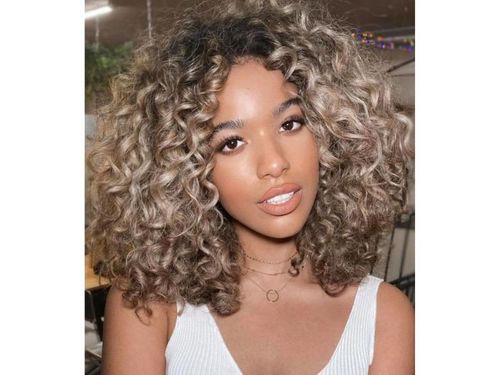 15. Ash Brown Balayage On Curly Hair
Curly hair are usually considered to be more difficult to style, but an ash brown balayage would look absolutely turning and distance on a curly hair look. The balayage would accentuate the curls and would give an exotic makeover.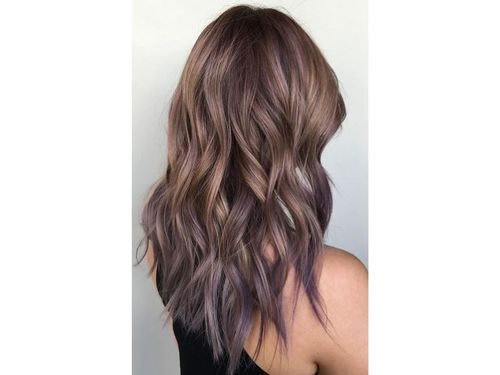 16. Ash Brown Balayage With Lilac Tones
Lilac tones are slightly pink-purplish shades added in. And Ash brown typical balayage but with a twist of hints of lilac to it makes for the most unique and differentiating look that there has to be in the hairstyling in the department.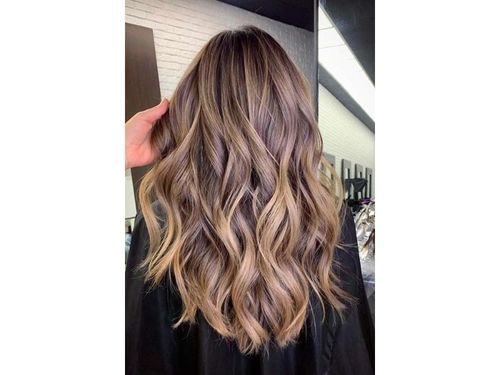 17. Golden Ash Brown Look
Golden color is the most stunning and shiny color in the yellow palette. This golden color blended in with Ash brown look gives a penetrating yet exotic glamorous outlook.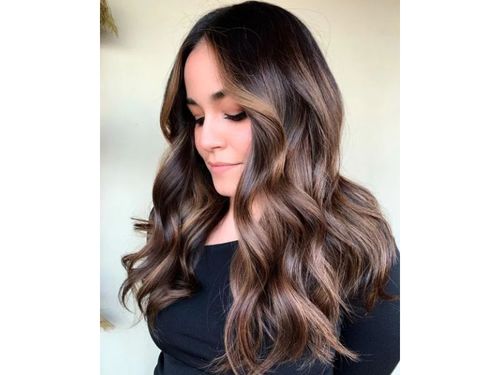 18. Chocolate Brown Ash Brown Look
The chocolate ash brown look is when the balayage is done in the deep, dark brown shade of color. This chocolate ash brown color goes upon all types of skin tones and looks exemplary and is also easier to achieve.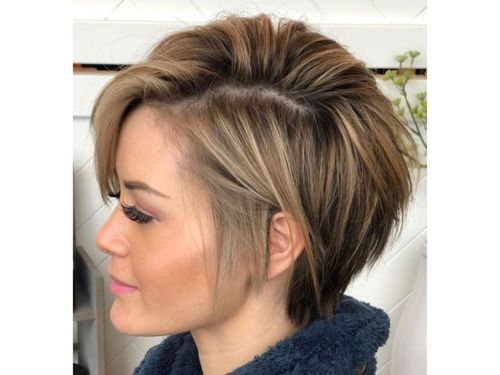 19. Ash Brown Balayage On Undercut Hair
An undercut haircut is a very daring look for any woman to go about. It is a short haircut and usually the male persona carry it, but for a female to rock it is a very unique process. The super cool ash Brown on an undercut makes up for the most unique look, perfect for a headstrong personality.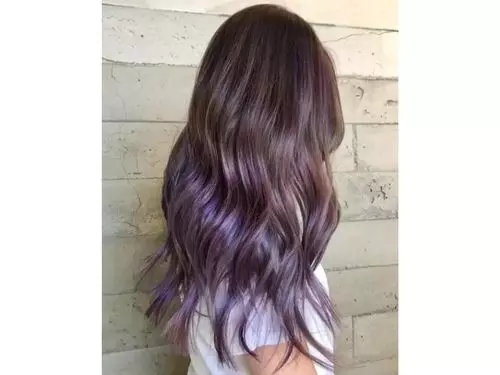 20. Purple Tones To Ash Brown Balayage
The Purple or lavender tones to an ash Brown basic balayage create a wonderful impact if you are trying to look out for a twist in the normal typical balayage.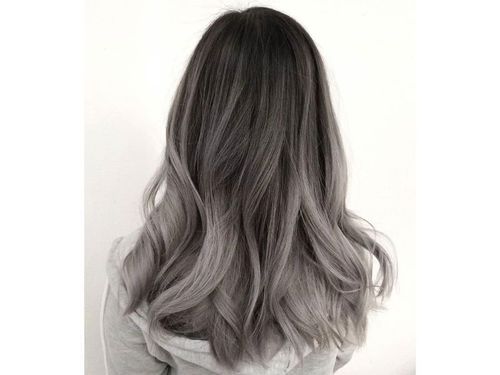 21. Grey Brown Balayage
The smoking grey color blended with brown has a gorgeous distinctive outcome, creates for an unusual or an optional variety of the Ash brown balayage.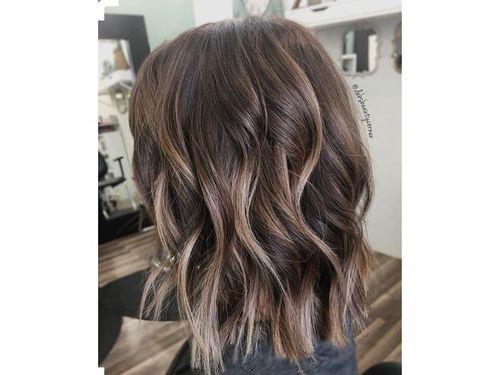 22. Beachy Ash Brown Balayage
The Beachy wavy look with ash brown balayage is a fun and simple go to look you can go for while styling an ash brown hair color.
23. Honey Ash Brown Balayage
The honey color is one of the most magical and simplistic colors in the hair coloring arena, club it with an ash brown balayage and you get a golden hour look.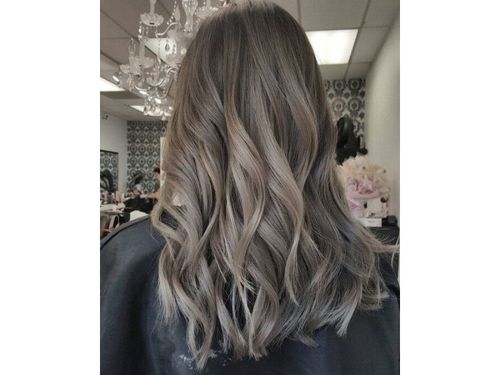 24. Creamy Ash Brown Balayage
Creamy Ash brown look is where the hair looks like they have been conditioned in the most appropriate manner. And that is what it is, conditioning and hair styling the hair in the perfect way where it brings out the best part of the balayage that you have spent so much of efforts in to achieve.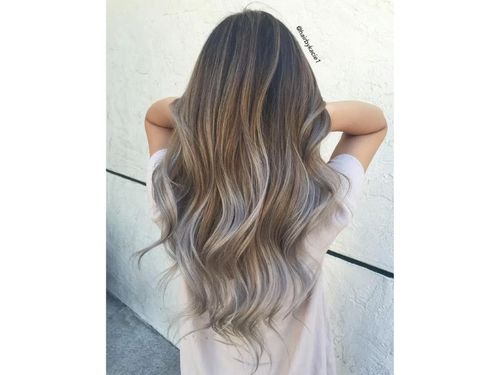 25. Blend Of Ash Brown & Ash Blonde
The blend of an ash Brown and ash blonde color is one the most popular and most opted looks.
Related Articles