51 Most Popular Balayage Highlights - 2023
Ankita Ghoshal
Updated At 07 May 23
Looking for hair inspiration for the best balayage highlights?
Balayage highlights are all the rage these days and for the right reasons. It is a French hair colouring method where the hand is used for painting the hair as opposed to the conventional highlighting techniques with cap highlighting and foils. This free-hand application gives a more modern and natural effect along with subtle transitions amongst the selected shades, such as red, brunette, blonde, neons, pastels, and so on.
Balayage highlights make you look trendy as it is one of the most sought-after personalized hair colour solution of today's time. Balayage on black hair and blonde specifically look stunning. Let's look at some of the most stylish and popular balayage highlights for the current year.

51 Gorgeous Balayage Highlights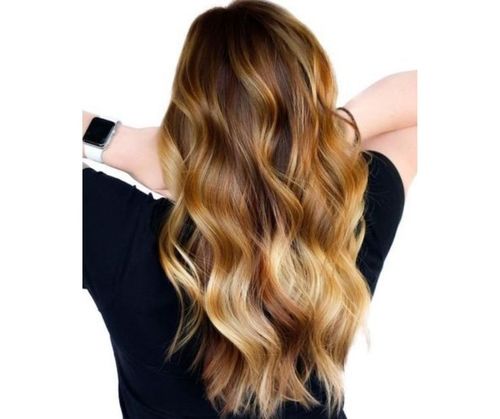 1. Warm Caramel Balayage With Long Waves
Long hair, caramel highlights, and tumbling curls together make an evergreen combination. Different styles of V-cut layers will focus more on your warm undertones running all through the hair and will also add movement to your curls.
If you want to find out what is balayage then do check out our detailed guide for the same as we list down all the details about balayage, its pros, cons, side effects, costs and precautions one needs to take.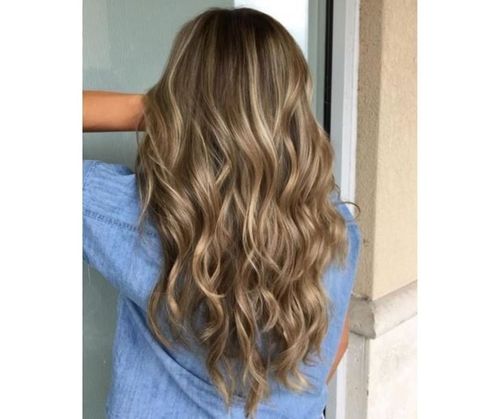 2. Shiny Bronde Balayage
This style of balayage highlights will look wonderful with the hues of golden bronde on your smooth waves. You can curl or straighten your hair for special occasions and make them look even better. One of the best blonde hair ideas, this can be the go to hairstyle to stand out from the crowd.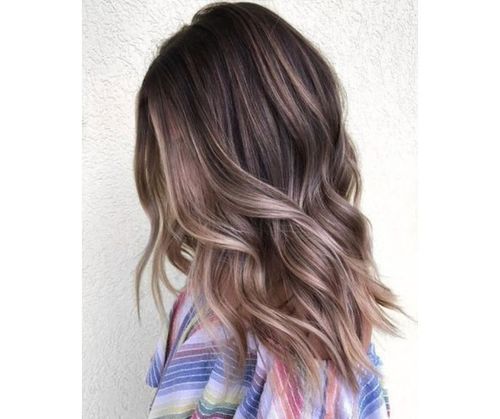 3. Cool Toned Ash Brown Balayage
You will be surprised to know that every colour of hair, even dark, works well with balayage. You just have to find the right shade to go well with your natural hair and the look you want. To get a more understated and subdued look, pick an ash brown hue for lightening up the look. This cool toned brown balayage looks stylish and adds dimension to your hair.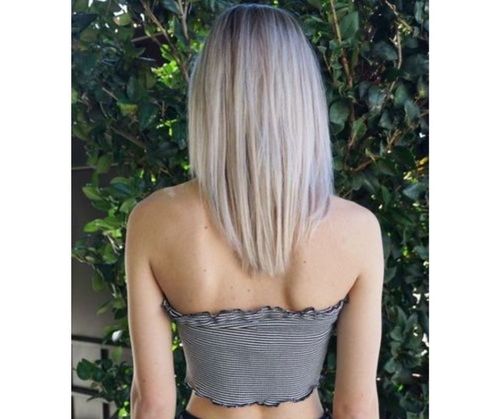 4. Ash Blonde V Cut Hairstyle
Ash brown hair looks great with platinum blonde balayage highlights. It will give a very carefree, sun-kissed vibe to you. If you have fine hair, go for a V-cut hair style as it will look even better. This would boost its dimension and body.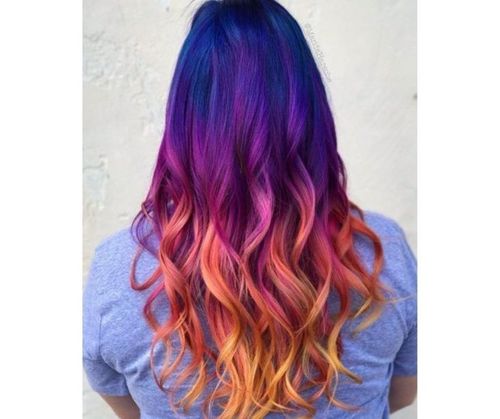 5. Multi Coloured Balayage
If you have medium hair, try to experiment and go for multi-coloured balayage. You hair will turn into a work of art with the beautiful blends of colours. Everyone will be in awe of the different tones in your hair. Style it up with a wavy finish and you are ready to slay every event. You can also go for red balayage as that will transform your hair completely.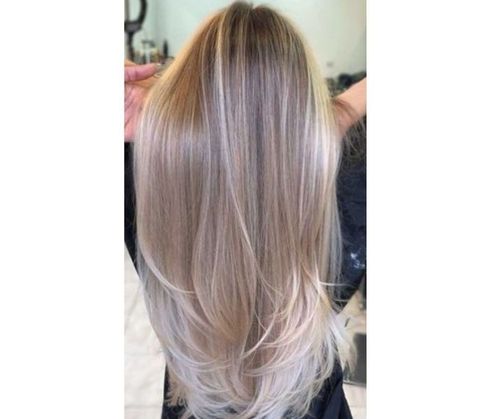 6. Shiny Ash Blonde Highlights
If you have brown hair, ash blonde balayage highlights will look really cool on you. It would give you the glow up that you need. The stunning center part along with the waves falling on your shoulders will make you look like the boss babe that you are.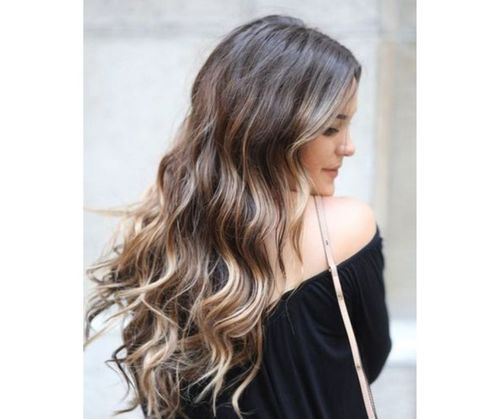 7. Partial Balayage
Very fine highlights smattered all over can make for a great subtle partial balayage. get the hair around your face and a little bit of your lengths painted in honey hues. If the focus is kept on the spots where light naturally hits, it will be a beautiful understated look.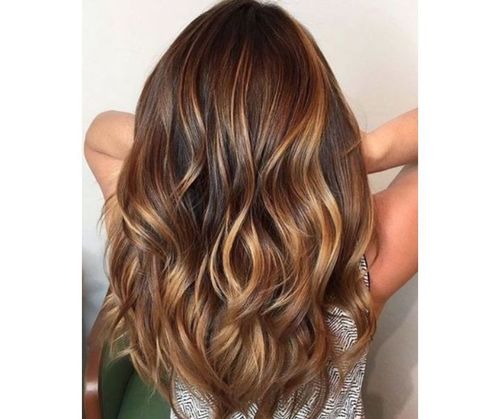 8. Caramel Toned Layers
Caramel toned layers look wonderful on brunettes. If you are going for a brunette balayage, try some caramel tones too. This choice of hair colour will look flattering on people who have warm complexions. After all, who wouldn't want long waves flowing like caramel on your back?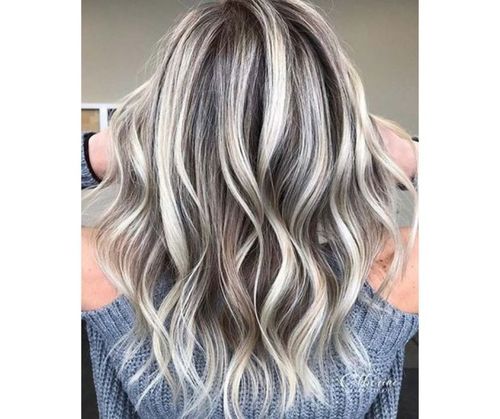 9. Platinum Highlights On Dark Blonde Hair
This smart contouring method would leave you tresses looking sun-bleached. Icy streaks on dishwater blondes with a dark dirty blonde as the base would be a fascinating combination. You dark blonde sections will make the platinum hues pop even better.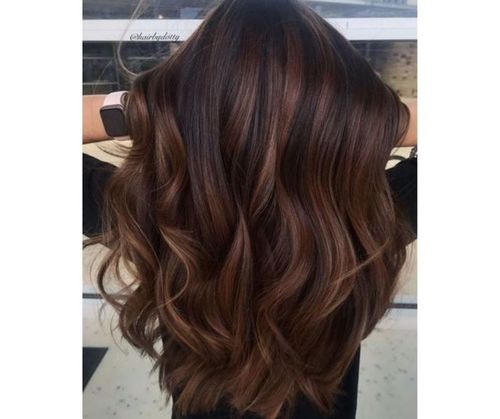 10. Chocolate Brown Balayage
If you have black hair, you'd need special attention if you choose a dark colour. If you want to make a statement without doing anything drastic, chocolate brown balayage highlights would be perfect. As bleach would be used in your locks, make sure to nourish you hair with lightweight oils and hair masks.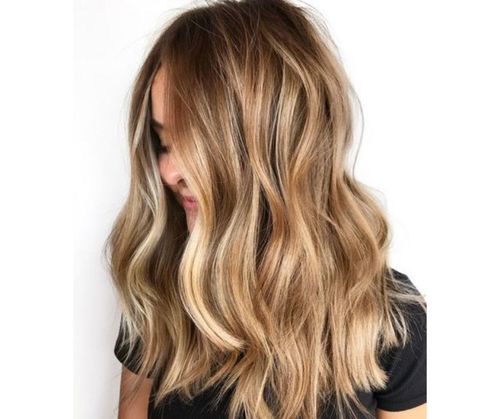 11. Bronde Colouring
If you are a natural brunette and you are not looking for a totally new hairdo, bronde colouring might be ideal for you. It will freshen up your locks by lifting them to a delicious bronde. This risk-free upgrade will be an ultra modern makeover for your medium length hair.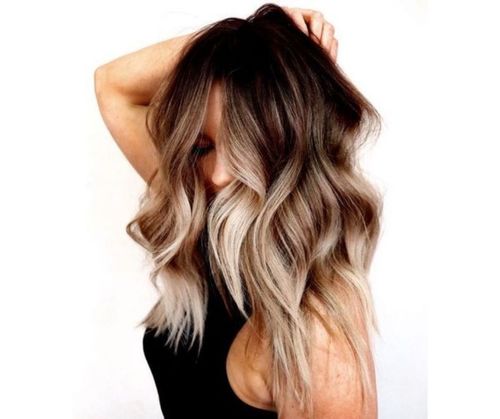 12. Ombre Inspired Balayage
Ombre never goes out of style, be it makeup or balayage highlights. If you want something subtle, go for a natural ombre balayage which will accentuate your features but not overpower them.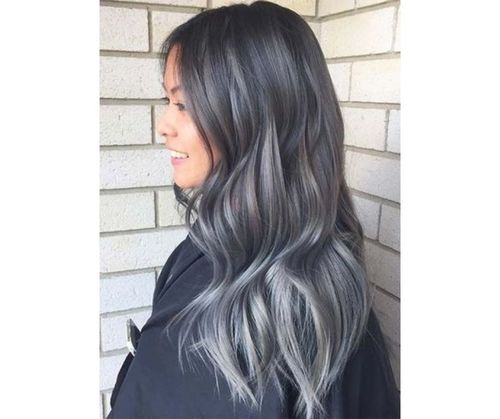 13. Silver Gray Balayage Ombre
Silver hair has a charm of its own. Now, it is time for you to flaunt your gray brunette balayage. As the two tones are highly contrasted, they will look wonderful when blended together really well.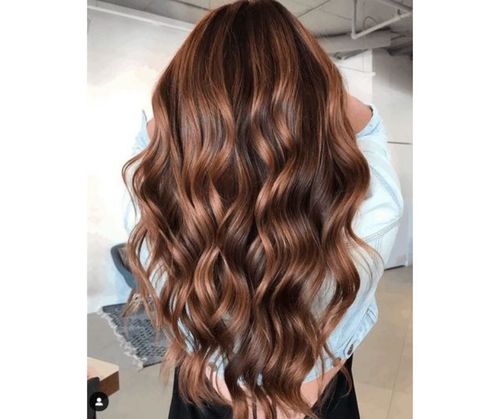 14. Brown Blonde Balayage Ombre
If you like hair with lighter ends, try the balayage ombre highlight to give yourself a modern look. Brown and blonde together will give your beach waves a very relaxed and chilled out vibe. Who would not want that?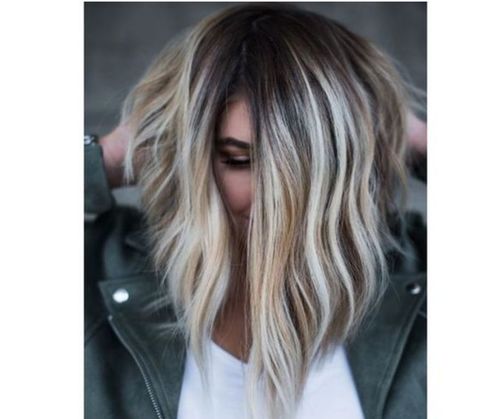 15. Metallic Bronde Balayage
If you are in the mood to do something drastic to your hair, go for the metallic bronde look. It would look great especially on longer hair. Although the colour is very eye-catchy, it will still make you look very stylish and sophisticated. You are bound to stand out with such a hairdo.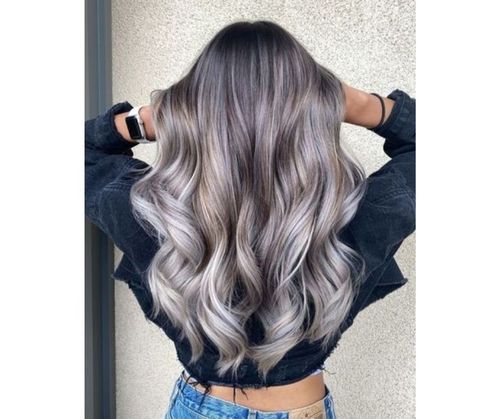 16. Ash Blonde Balayage
You can go all dramatic or stay understated with balayage highlights. The higher the contrast between light ends and dark roots, the bolder will be the final look. Let the natural colours stay in tune with your warm or cool skin tone so that it remains a little toned down.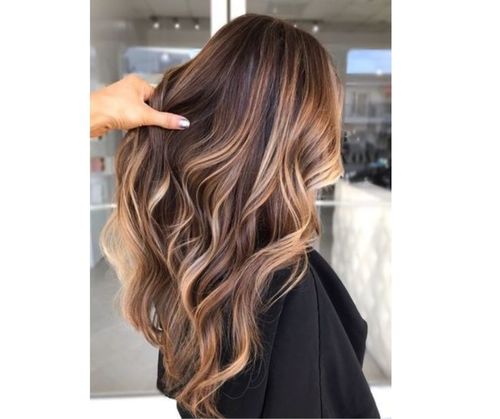 17. Brown And Caramel Balayage
Brunette balayages come in a plethora of varieties. If you want a natural look with sun-faded locks, blonde and caramel tones would be an ideal choice. These shades will bring new life to your haircut for sure. If you have long hair, go for light brown balayage highlights.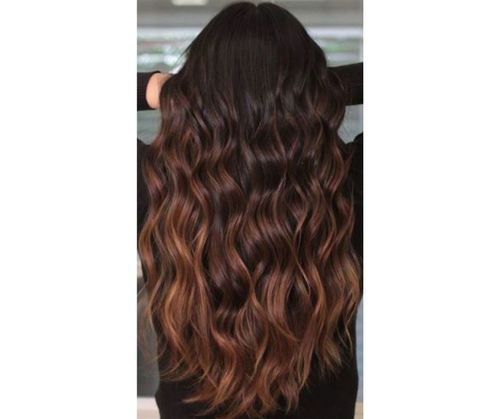 18. Caramel And Chocolate Brown Balayage
Balayage and dark brown hair complement each other well. The chocolate brown hair base diluting into caramel highlights look lovely and makes for a flattering look. Your undone waves all across your shoulders also gives a very fresh and modern look.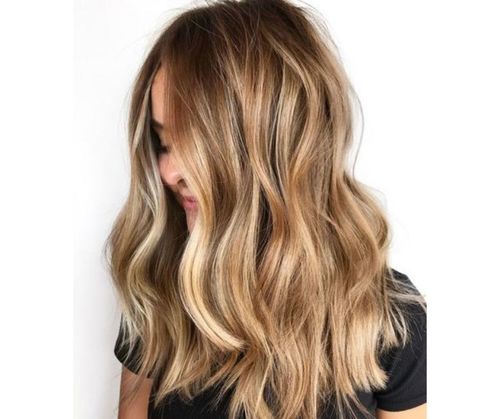 19. Golden Blonde Highlights
If you have bob cut, golden blonde highlights will look fabulous on you. It suits most face shapes and can really bring out your features. Go for a mix of golden blonde, light brown, and dark brown shades to do just to this style. To get a nice contrasting look, focus more on the lighter shades at your tips.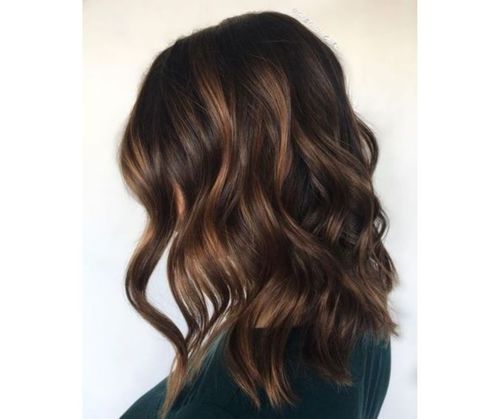 20. Caramel Balayage On Dark Brown Hair
We can never have enough options when it comes to caramel balayage. If you have extremely thick brown hair, you can create volume and dimension with illuminating streaks. Hints of rose gold and amber compliment black and brown hair. You will also get a very nice transition shade if you ever want to go lighter.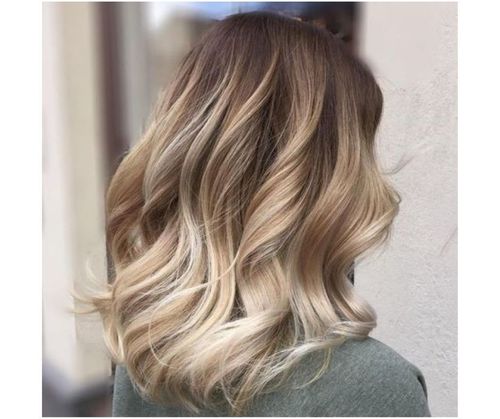 21. Cool Toned Blonde Colour Melt
One of the reasons why balayage is so popular is because of the beautiful way in which it blends brown and blonde shades together. For getting a gorgeous effect, ask your hair stylist to include platinum, beige, creamy, and honey shades into the blend to get a sublime and dimensional finish.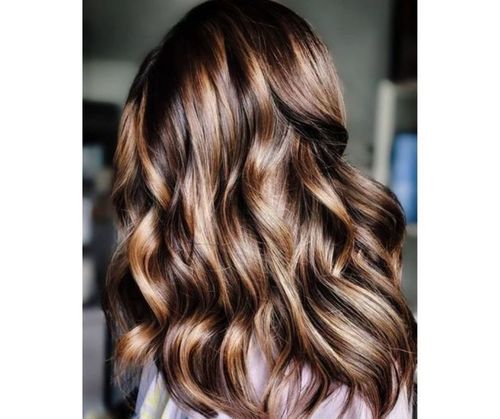 22. Beige And Copper Highlights
Medium hair with beige and copper highlights look wonderful. Go for shades which suit the undertone of your skin. Then, blend in the high contrast hues through transitioning shades such as copper and caramel.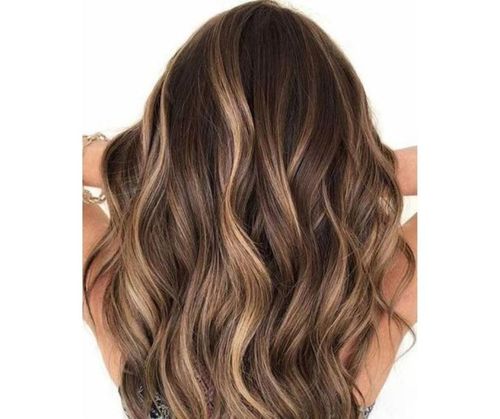 23. Light Brown Balayage
Blonde and brown makes for a classic balayage combination. Although it will obviously not be your real hair colour, but it would feel more natural and easy. Teaming your medium lengthed hair with balayage will enhance the casual vibe all the more. For added depth and texture, you can also go for some cute bangs.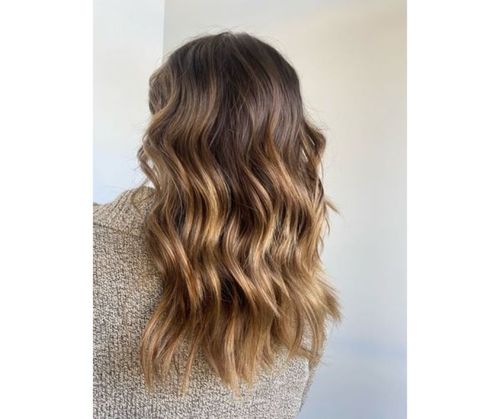 24. Brunette And Golden Brown Balayage
Balayage highlights look really amazing on curly hair due to the dimension that is creature. The mix and texture of light and dark shades add a never-ending depth to the hair. The light highlights would accent your curls and make them look shinier and fuller.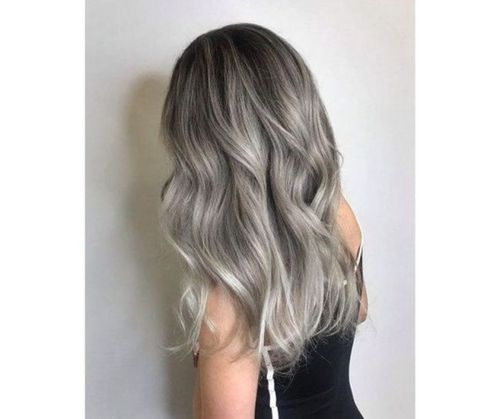 25. Supernatural Silver With Natural Blonde
Gray has become a very popular hair colour among young women these days. You can give it a try too and pair it with silver highlights. The balayage will start with the blond and move into a gorgeous shade of purple gray which is fun and unique in its own way.
Balayage highlights are here to stay. Probably, now is the time to hop into the bandwagon and be a part of the amazing hair colouring trend. Trust us, you will not regret it!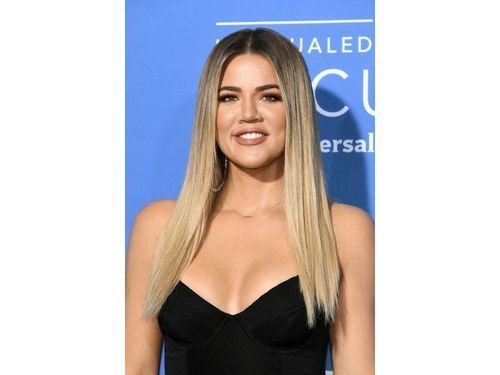 26. Long And Ombre Balayage Highlights
Long, brunette hair can be a little less than exciting. Just for a dramatic ombré look that goes from chestnut brown to golden blonde. The popular balayage highlight from a popular person.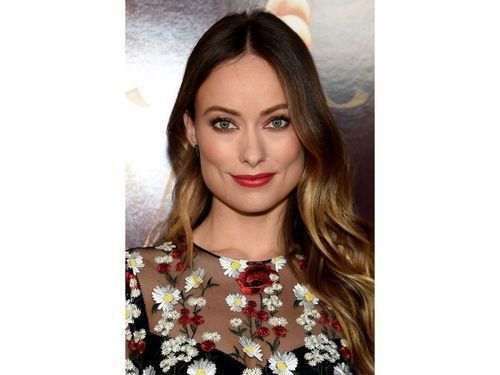 27. Tawny Tones Balayage Highlights
To revitalize the lob, add golden brown shades toward the bottom for a sweet ombré look similar to Olivia Wilde's. Rock the party with this balayage highlight.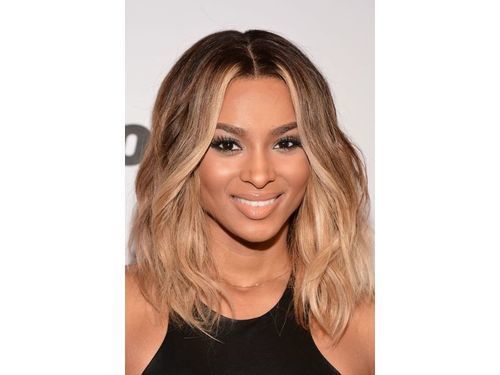 28. Ombre Balayage Highlights
For this balayage highlight add the palest shades right around your face for instant illumination. Ciara has us wondering who needs a highlighter anyways.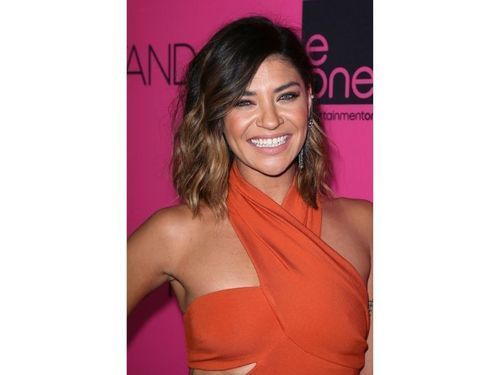 29. Gingerbread Lob
A standard brunette lob (shown here on Jessica Szohr) gets a gorgeous update when caramel and gingery tones are introduced. Some call it the "gingerbread" look.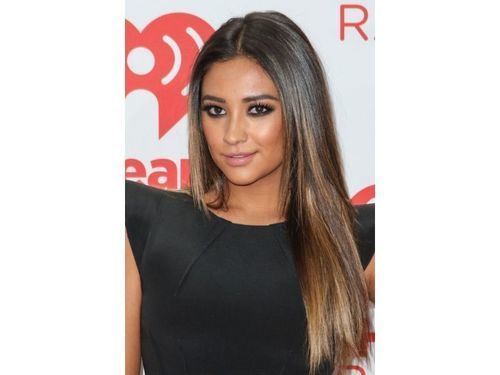 30. Caramel Ombre
Curls look gorgeous with balayage colours but stick straight hair shows off the gradient. Want to make a bold impact? Mimic Shay Mitchell by turning up the flat iron and start straightening.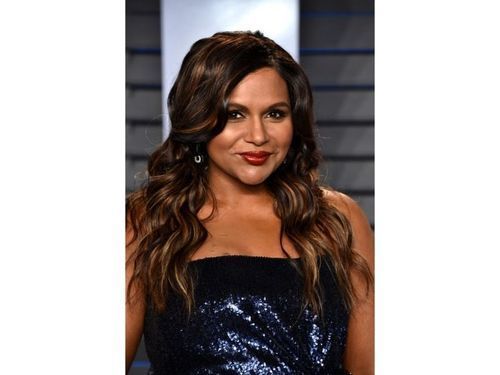 31. Red And Brown Balayage Highlights
Actress Mindy Kaling followed a more subtle approach by lightening her dark brown locks with crimson and light brown balayage highlights.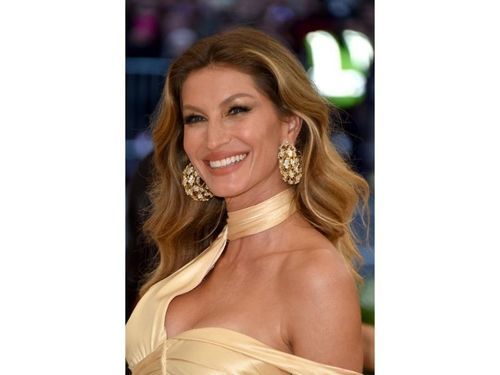 32. Honey Balayage Highlights
Gisele Bundchen's luscious supermodel waves are packed with balayage highlights, lowlights, ombré, and every other balayage technique. The result? A stunning caramel hue.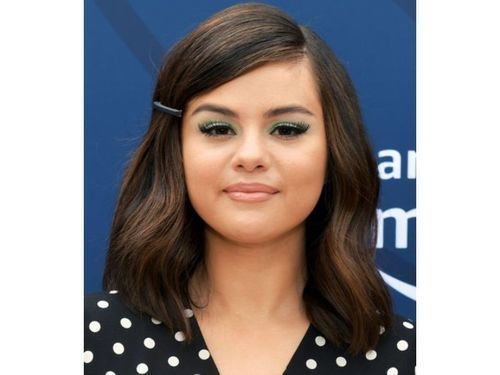 33. Hot Chocolate Highlights
The lob is so on-trend right now, and so are Selena Gomez's soft dark brown balayage highlights. One can hardly see them, but when it hits the light, one can spot the natural perfection.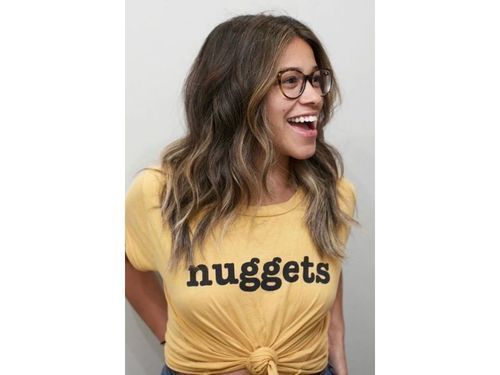 34. Gold Balayage Highlights
Gina Rodriguez's latest hairstyle change has us wanting to book our balayage appointments ASAP. One can notice how her stylist made bright blonde highlights look oh-so-subtle by painting them in thin strokes toward the front and ends of her hair.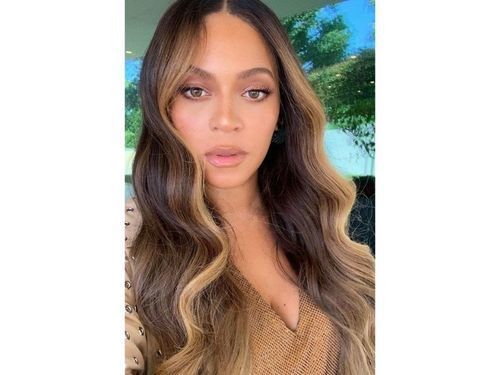 35. Money Piece Balayage
All over Instagram and Pinterest, the "money piece" (gorgeously worn on the inimitable Beyoncé, is widely-known as a face-framing balayage highlight placed at the front of the hairstyle.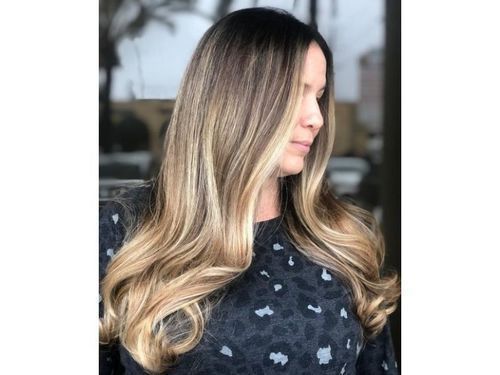 36. Golden Blonde Balayage Highlight
Just like the gods descended from up above! Love this blend of light and dark colours that came out so natural.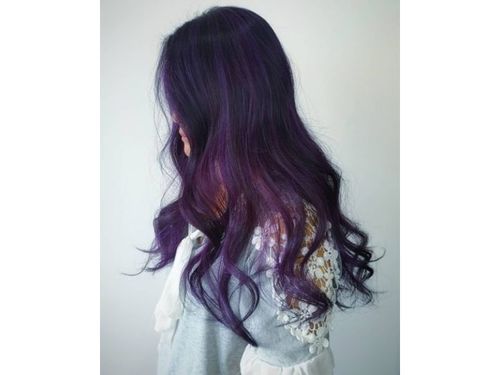 37. Violet Balayage
This violet balayage highlight is great for dark hair. Whether it's a layered cut or one length, this violet tone blends in with dark hair beautifully and effortlessly. Bold enough but not too loud. What people love the most about this colour is that it also brightens up skin tone.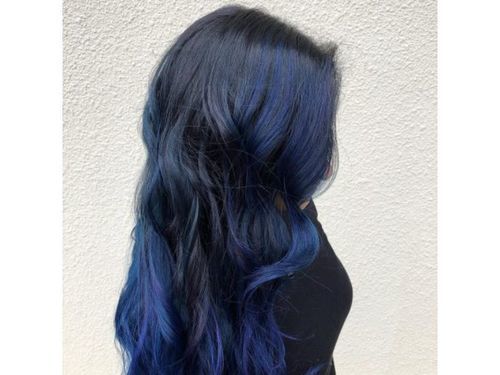 38. Blue Balayage Highlights
When doing a vivid colour while naturally having dark hair, it's always better to start darker. This blue balayage gave a clean yet trendy look while keeping the integrity of her dark hair strong and soft like it was before we started. Remember to start darker for balayage on black hair.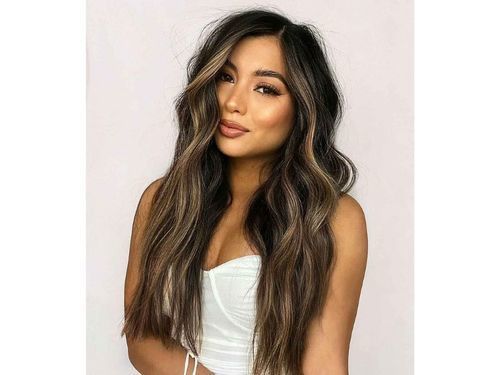 39. Blonde Balayage Highlights
This is featured for women with black hair wanting balayage. Ask the stylist for more foil work to get your hair lighter during multiple sessions.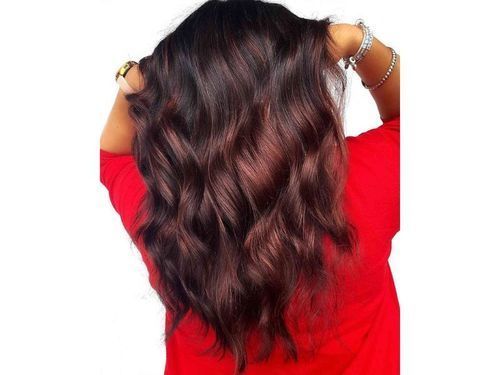 40. Burgundy Hair Balayage Highlights
Fall in love with this beautifully painted long burgundy hair-styled balayage highlight with soft beach waves. A red hue like this gives off a mysterious and elegant vibe.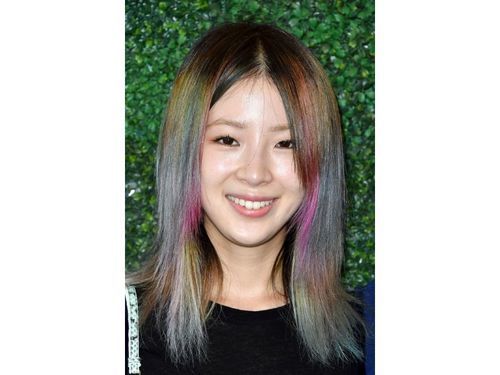 41. Rainbow Balayage Highlight
Rainbow tones are a growing trend in balayage. "Colorists are realizing that you can go beyond the basics," says Ortega. "Picking key pieces of hair to paint for each individual based on your specific needs creates a unique, one-of-a-kind outcome."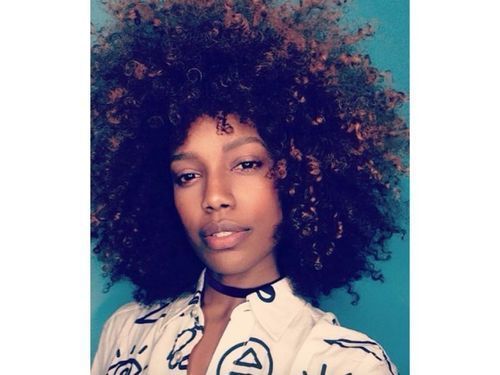 42. Copper Balayage Highlights
Even in 2022, balayage still flies under the radar for natural hair. "The word balayage hasn't quite made it in the natural-hair arena," says Black. "Most people clients still request highlights—and, at that point, we make suggestions of other techniques like balayage." Natural-hair vlogger Bianca Alexa proves that a metallic shade, like copper or gold, can seriously pay off.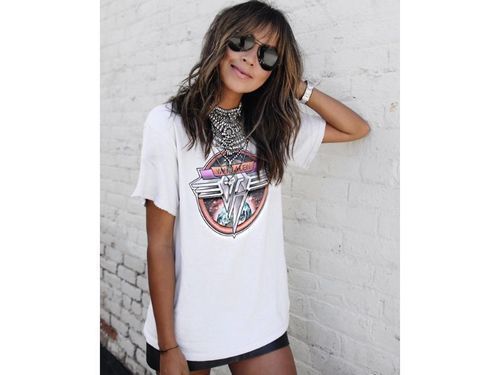 43. Choppy Colour Hair
A whole lot of layers—plus bangs, plus balayage—has an easygoing style. Balayage highlighting is just a much softer look than traditional highlighting.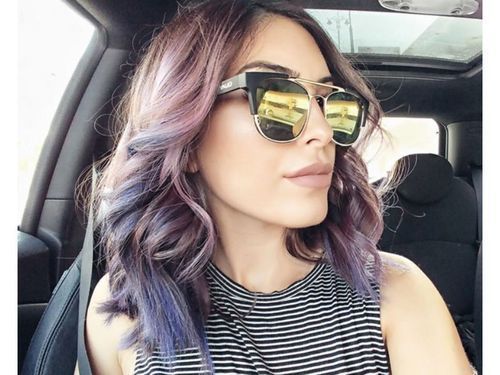 44. Pastel Purple Balayage Highlights
Forget sun kissed. This blend of unicorn pastels is seen in lifestyle. Never hesitate to try this balayage highlights it goes perfect with anyone.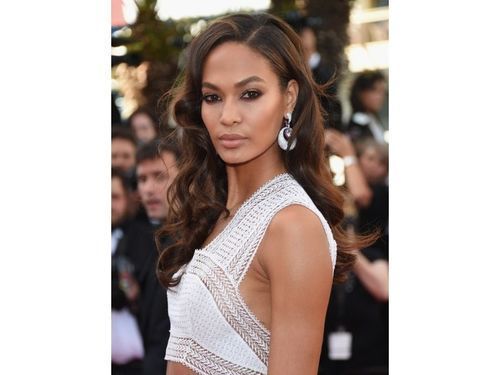 45. Caramel Swirl
Warm, caramel balayage adds an unreal glow to Joan Smalls's skin. Plus, it highlights and emphasizes the structure of her waves.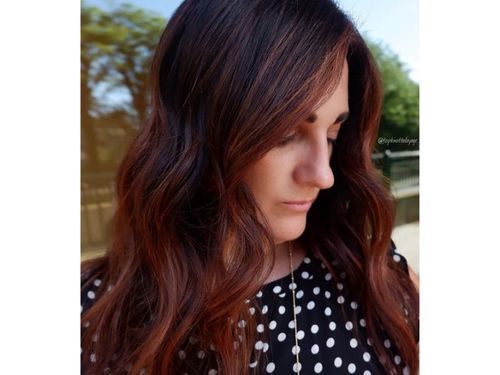 46. Chilli Chocolate Hairstyle
Spice up the life with rich auburn painted over deep brown has an autumnal vibe at first glance, but it's meant to give brunettes a sun-kissed appearance.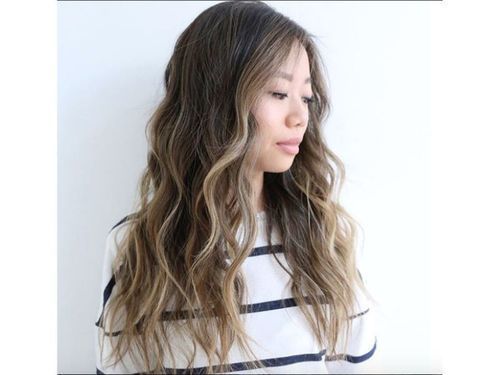 47. Lived In Balayage Highlights
The signature Lived-In Color technique is one of those different effects; it looks similar but is more seamless and blended throughout the hair than balayage is.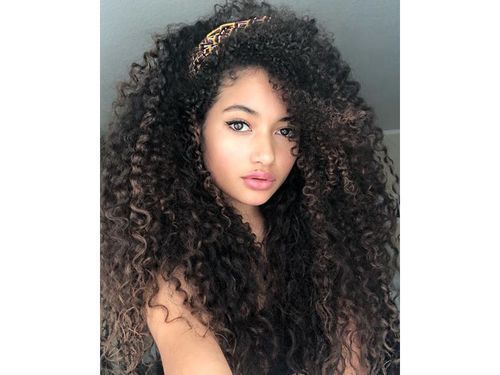 48. Bold Spirals
If one wants to add some dimension to their curls without an extreme change, go for bright highlights. This colour works best for those with thicker and dark hair. The lighter ribbons of colour give separation to highlight beautiful natural textures.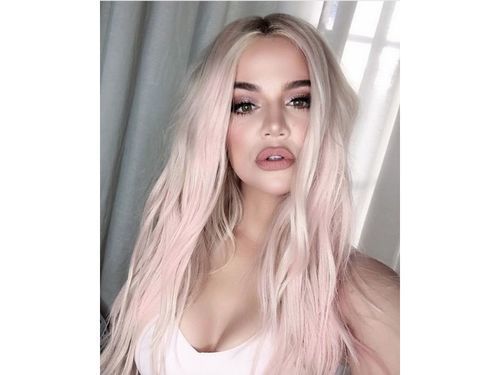 49. Pink Pastel Balayage Highlights
If one wants to play with a fun colour without the commitment of a whole head, a pastel balayage is a more sophisticated option for the colour. It is noted that these colours are a little high-maintenance and recommends using shampoo, especially for colour-treated hair.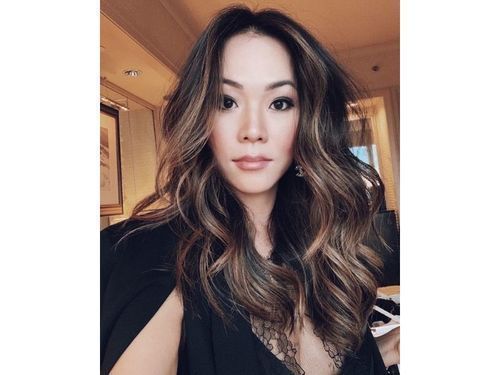 50. Face Frame Balayage Highlights
Another major trend for 2022? Anything that draws attention right to the face. While one could go for a throwback chunky highlight (yes, that's happening), swirls of colour are much more subtle.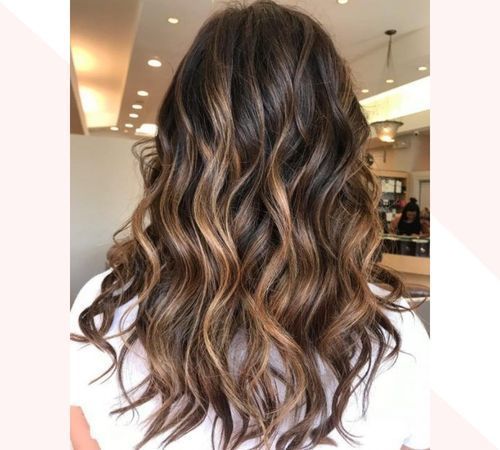 51. Caramel Balayage Highlights
One of the versatile hair colors and trending hairstyle for this year has been caramel balayage. It works for all hair lengths, textures and transforms your look completely.
Related Articles