51 Stunning Messy Hairstyles For Men - 2023
Pooja Angurasu
Updated At 05 May 23
Men who want to have a casually cool appearance frequently choose messy hairstyles. Messy hair can be an easy and fashionable approach to achieving an effortlessly chic style that will completely change the way one looks. Here are the top messy hairstyles for men that are available if one is looking for an effortless look or simply wants to switch up their regular haircare routine. They're sure to draw attention without compromising good grooming practises.
51 Top Messy Hairstyles For Men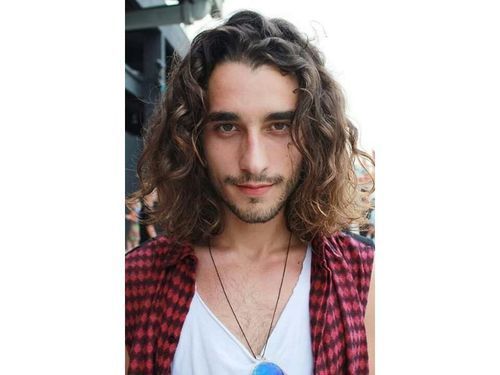 1. Wavy Messy Hair
Nothing screams "rockstar" more for individuals with long, lush locks than a sloppy mop. This hairstyle is ideal for everybody, regardless of whether the hair reaches the shoulders or the jawline. Such incredible messy, wavy hair for men!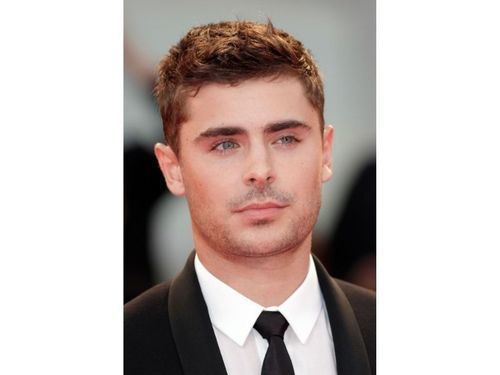 2. Short Messy Hairstyles For Men
One of the best short hairstyles for men, messy haircut can transform your look completely. For a night out or a casual gathering, this haircut can be ideal. It's simple to achieve a flawlessly dishevelled look, regardless of the texture of the hair. For a day at the office, this short messy hairstyle for men is a great choice.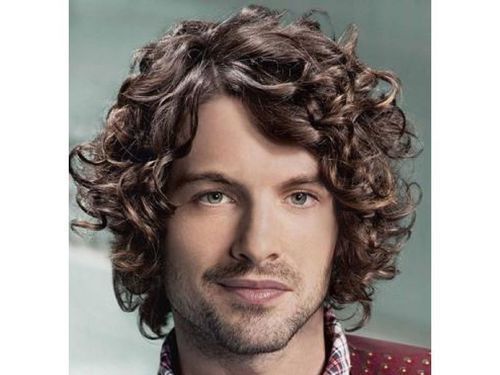 3. Medium Length Messy Hairstyle For Guys
A medium-length messy hairstyle for guys can keep things looking cool and uncomplicated. This is a great choice for a day when one wants to be a little casual but also a little wild. One can choose a messy swept-back look or let it run free and wild depending on their mood.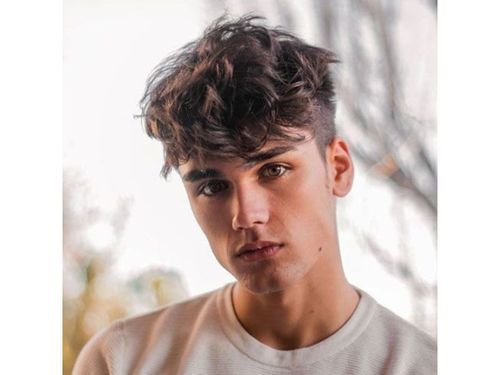 4. Messy Fade Haircut
This is a conventional cut that nonetheless looks fashionable and attractive. Short sides and a slightly longer top are typical features of this messy fade haircut, giving it a casual and classic charm. If your hair naturally waves or kinks, you can definitely opt for a low fade cut to give it a polished and stylish look.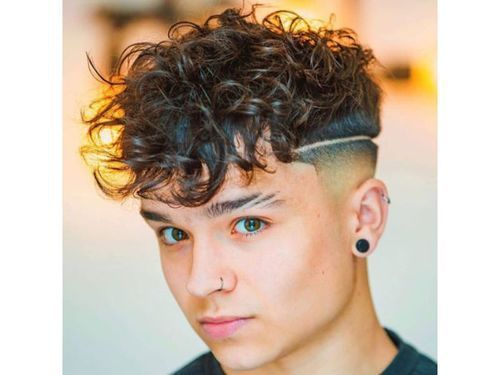 5. Messy Faux Hawk
With the aid of a messy fohawk fade, switch things up and attract attention. To achieve a hard-edged, rock-star appeal hairdo, one doesn't have to fully commit to shaving their sides, but this works just as well. With a longer mop on top, a tapered or low fade cut is ideal for this messy hairstyle for men.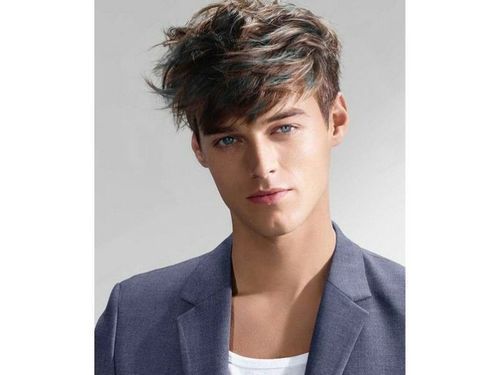 6. Messy Pompadour
The pompadour is an enduring messy hairstyle for men that has been popular for ages and is ideal for men who enjoy a retro image. In contrast to conventional styling, one can give this cut a modern, carefree vibe by keeping it a little messy.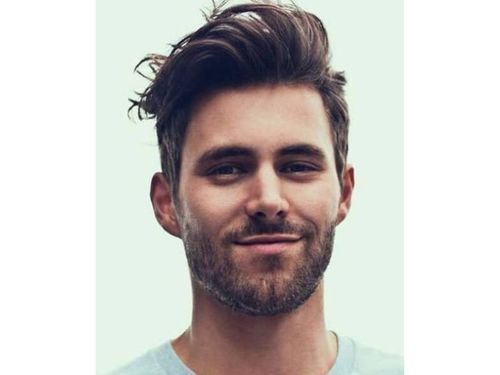 7. Side-Parted Messy Hairstyle
With the soft part, a carefree and casual hairstyle just got more alluring. Start by making a part in your hairline. Don't worry about making it too obvious; the messiness only adds to its appeal. Depending on the texture we want, a light-hold gel or pomade looks excellent with this messy hairstyle for men.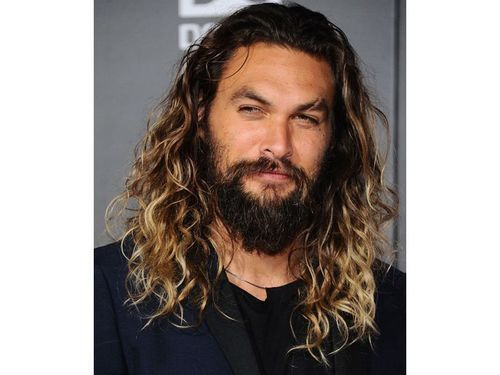 8. Long Messy Hairstyle For Men
A long, messy hairstyle is the definition of a beachy hairstyle. A messy hairstyle for men that, when left to its own ways, may look fantastic. Long, untidy hair can both convey to others that you don't care a lot about how you look and that they know how to look their best. if you are looking for long curly hairstyles for men then this one can be an amazing option!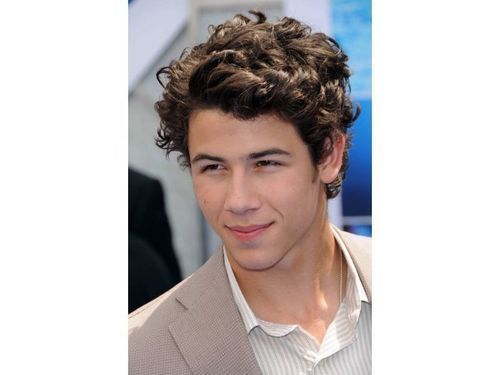 9. Tousled Curls
For a low-maintenance and effortlessly stylish style, a tousled and messy curly haircut for men can be a hip way to sport this distinctive texture. A quick tussle with the fingers can add a "messy" element to the cut, and some curl-defining mousse, hair gel, or texturizing pomade can help define the curls.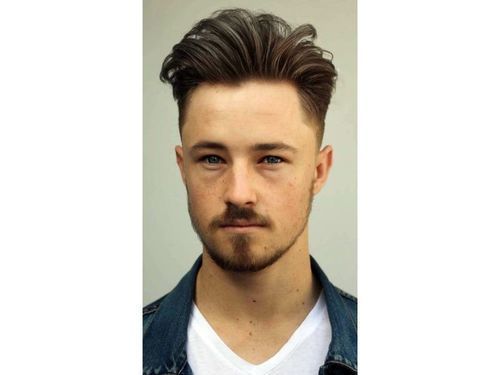 10. Messy Blowout Hairstyle
For bold and daring guys, a blowout with a tapered cut can create a distinctive look. With tapered sides, this messy blowout hairstyle begins with a thick pomade or gel product, which is then used to style the hair up and back with a blow dryer, giving it a textured and slightly spiky appearance.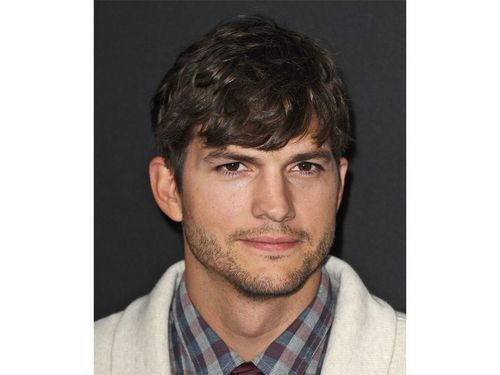 11. Bedhead Hairstyle
The bedhead hairstyle is simple to pull off and looks excellent for a date or a night out with friends. It works well on people with straight or wavy hair with a messy appearance and a messy hairstyle that's simple for men to manage.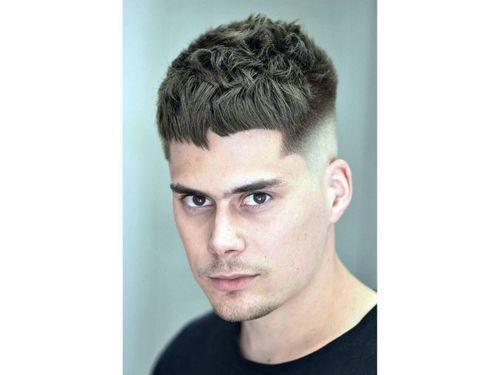 12. Messy Fringe
Whether a day at the workplace, a sports game, or cocktails with friends, a messy fringe is the answer.If one wants to look more angular, sweep your hair to the side; if one wants to be more conventional, leave it in the front.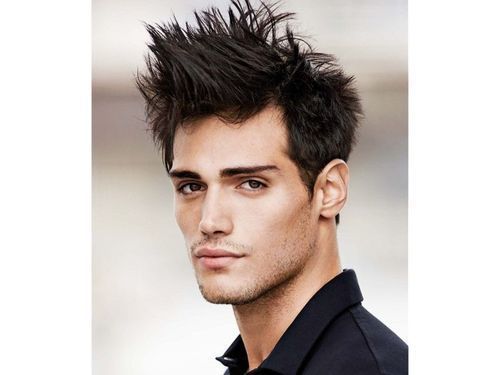 13. Messy Spike Hairstyle
A messy spike cut is a fantastic alternative for those looking to update their appearance because it works well with many material types. The rugged finish of this timeless messy hairstyle for guys complements both thin and thick hair, giving any occasion or event an edgy but stylish vibe.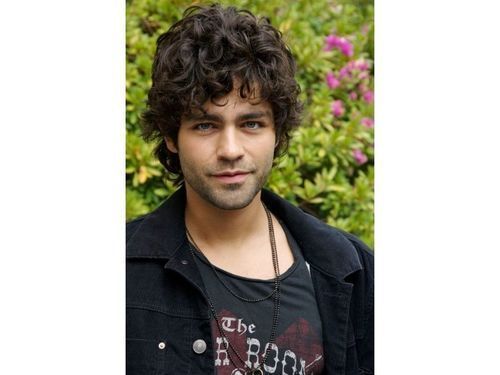 14. Messy Hairstyle For Thick Hair
These messy hairstyles for guys will look great if they have plenty of thickness up top because the more volume in their hair, the more one can do with it. A blow dryer can be used to increase the volume, and wax or pomade can be used to hold it in place.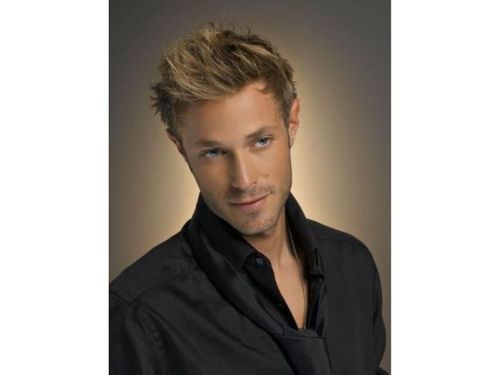 15. Messy Crew Cut
The messy crew cut comes in a variety of styles, but they are all neat, short haircuts for men that are straightforward to achieve and manage. One can even keep it messy but generally swept to the side and sporty, or they may bring all of the hair forward, mess up the top, and create choppy bangs.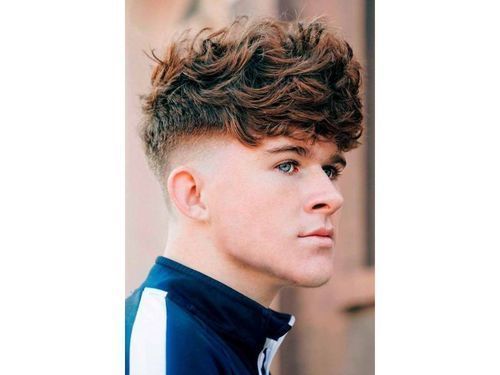 16. Messy Crop Top
Another great option for messy hairstyles for men is the messy crop top because it is classic, easy, and allows one to easily transition from a man's messy haircut to one that is more refined with just a comb and some hairspray.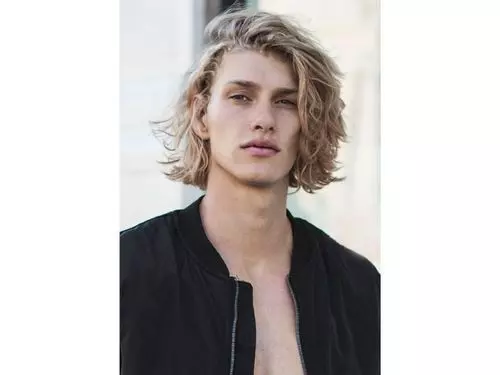 17. Messy Side Part
The key to this casual yet stylish messy hairstyle for men is to keep the parting subtle; all that is needed is a tiny separation on the side of your hair, and then just sweep the hair back in a sloppy way.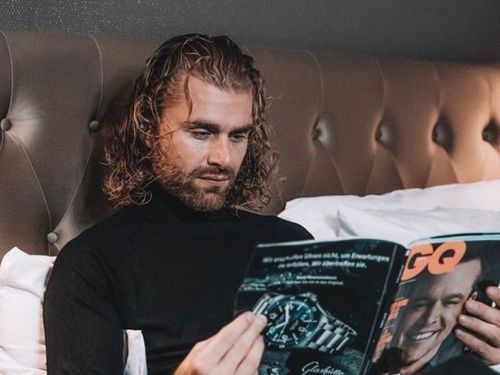 18. Messy Slick Back
A messy swept-back hairstyle for guys can be a modern interpretation of a vintage look, and slicked-back hair appears elegant and sophisticated. Messy brushed-back hair offers a more carefree and informal look for everyday use.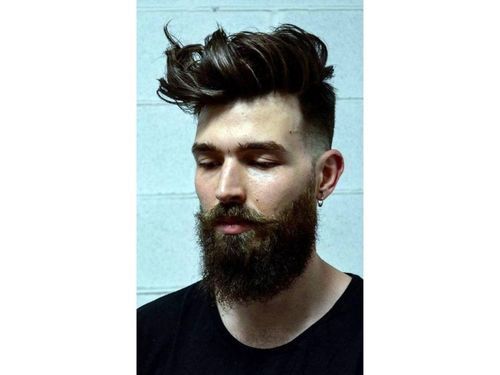 19. Messy Quiff Hairstyle
For many years, the contemporary quiff has been a reliable messy hairstyle for men. Guys can create a variety of quiff hairstyles, including this messy quiff. The quiff looks chic, sophisticated, and dapper when done with natural, textured hair.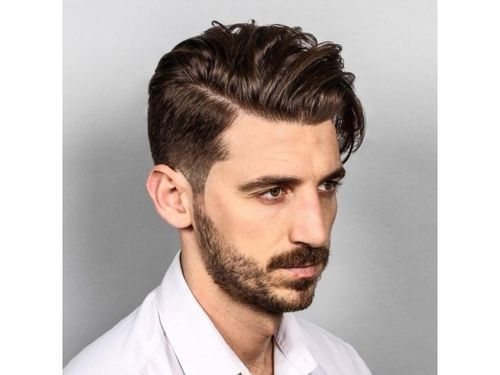 20. Messy Comb Over
To avoid a precise, structured finish and slightly mess up the styling, run your fingers through your hair. For men who frequently run their hands over their hair, the sloppy comb-over is ideal. Also, there are numerous variations of the messy parted hairstyle for men.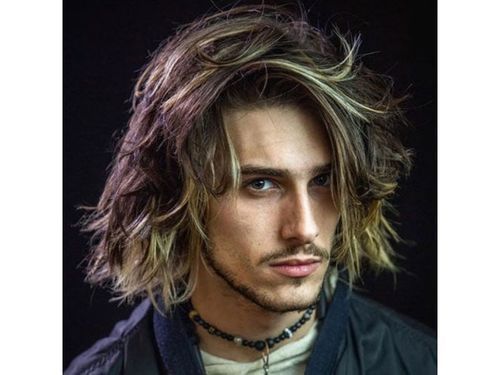 21. Natural Messy Hairstyle
The most recent men's hairstyle craze is natural, messy hair. Men attempt to alter their natural hair type and texture all too frequently. Thankfully, men are once again beginning to accept their natural waves and curls. Take advantage of one of these effortless long hairstyles for men.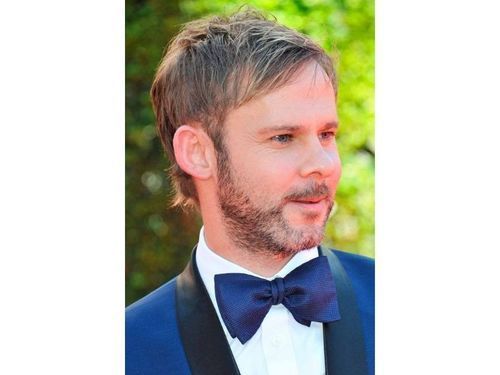 22. Messy Hairstyle For Thin Hair
When one is battling with thinning hair, this messy hairstyle for men can be really helpful. The messy appearance helps add more texture and volume to take the hair away from the scalp and give the appearance of more hair. One can sweep over areas with less coverage.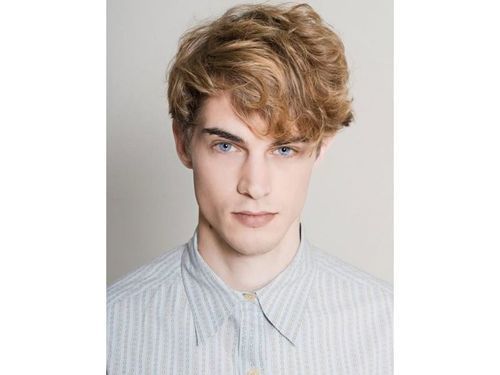 23. Blonde Messy Hairstyle
Blonde messy hairstyles for men are typically attractive and flattering, regardless of whether the wearer has naturally blonde hair or plans to have highlights. Fragmented layered hair will grow more popular as more guys experiment with colored hair for its rebellious yet dashing appearance.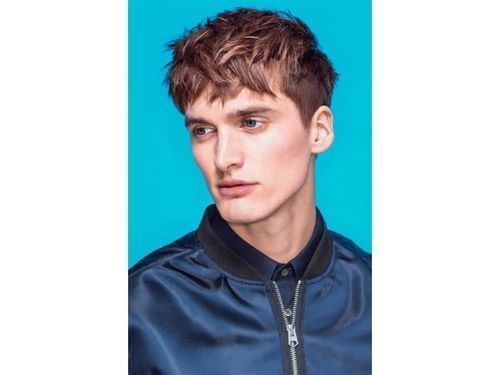 24. Straight Messy Hairstyle
Who knew your hair could be straight and messy at the same time? To stick your hair straight up, run a small quantity of gel or wax through the length of it, being careful to slightly tousle it. Try some sea salt spray straight away after getting out of the shower if one has long hair.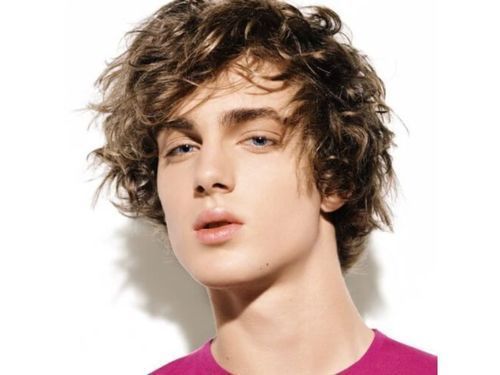 25. Shaggy Messy Hairstyle
Not all men can pull off the shaggy, gruff appearance, but when they can, it looks good. Make sure to style one's hair when it is damp, whether they are wearing their hair up in a bun or wearing it down. This messy hairstyle for men looks great with a well-groomed beard.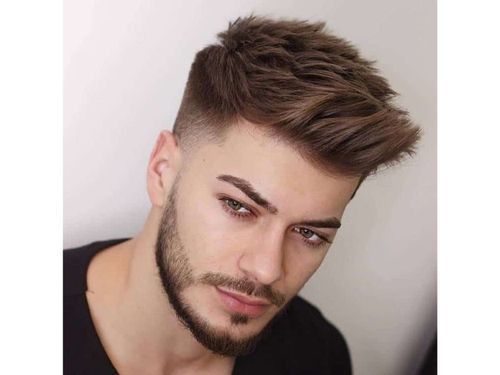 26. Messy Undercut
Men's messy hairstyles and the undercut are having a moment. Keep the top of your hair messy and textured to make a statement and stand out from the crowd. This messy hairstyle for men needs less maintenance.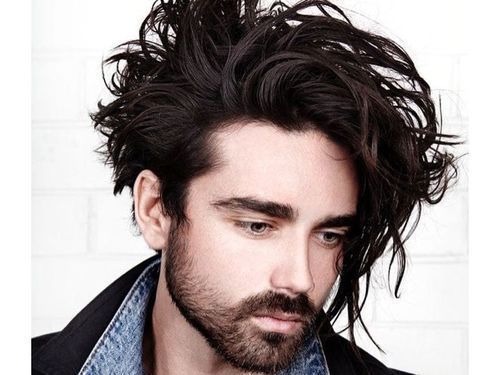 27. Long Side Parted Messy Hairstyle
Women adore cute gentlemen with long hair, and long, messy hairstyles for men have always been appealing. It would be ridiculous for men with messy long hair nowadays who can also grow thick, full beards to hide this strong combination.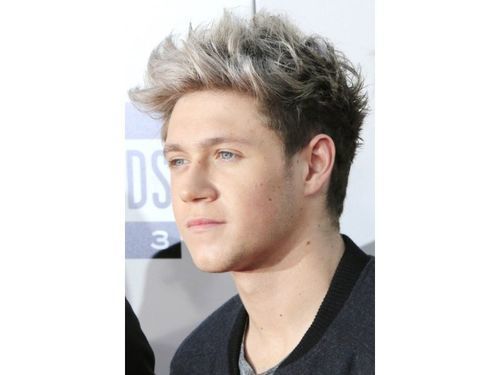 28. Ombre Escapade
Given that it was described as a "ombre escapade," it appears that the dye job's gradient effect really highlights the man's eye colour. We believe that every man should experience an ombre adventure! In terms of the image, his icy blue eyes are nicely highlighted by the snowy tips.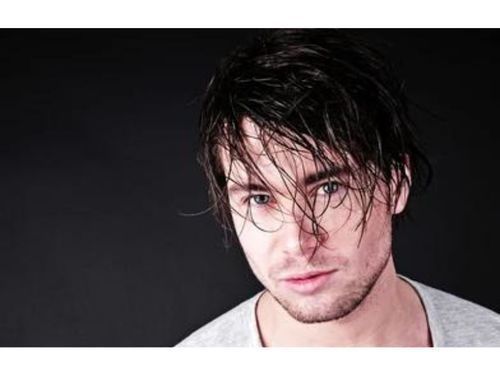 29. Wet Messy Hairstyle
To attain a glossy finish, use a product like gel or mousse to create the wet, messy hairstyle for men. It can be a great way to keep your unruly strands out of your face and can look sleek and sophisticated. It can be worn messy and unruly for a finish that is unmistakably cool and attractive.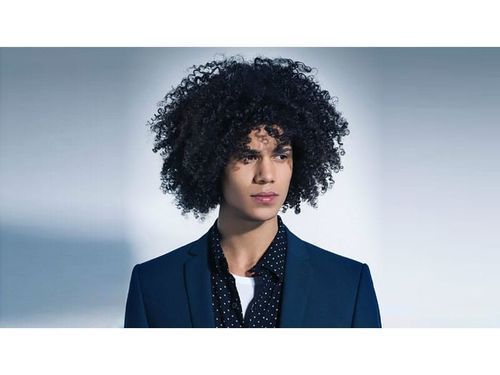 30. Messy Afro Hairstyle
Let your natural hair grow free and watch it flourish. A messy afro hairstyle for men may be dressed for a variety of events and situations and looks fantastic from any perspective. Let your hair grow and practice good hair care to keep it healthy.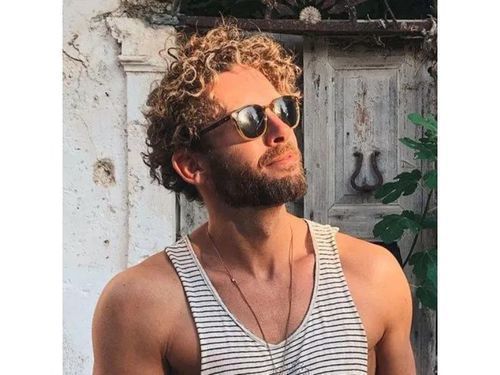 31. Curly Messy Hairstyle
In that they both ought to look carefree and undisturbed, curly, messy hairstyles for men have a lot in common. But curls are difficult to manage, so patience is needed. The best way to add volume to wet hair is to add mousse or foam and scrunch it with your finger.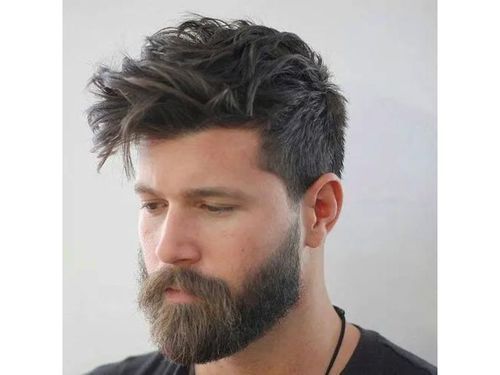 32. Messy Textured Hair
All hair lengths and types complement messy textured hairstyles for guys, including the comb-over, slick back, faux hawk, side part, and pompadour. Men with thin or thinning hair may benefit most from a no-shine finish.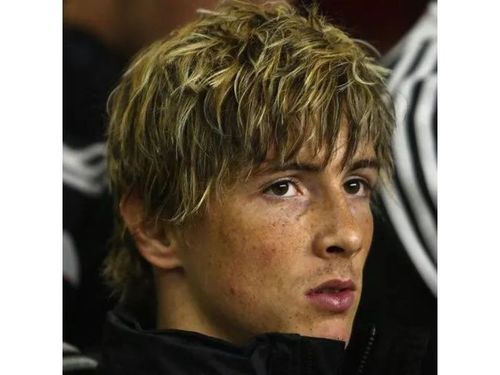 33. Messy Wolf Hairstyle
Men with messy hair prefer the appealing and low-maintenance wolf messy hairstyle. Use hair powder to increase volume and flow. Using a light to medium-hold wax or pomade to the tips of your hair can give one greater control.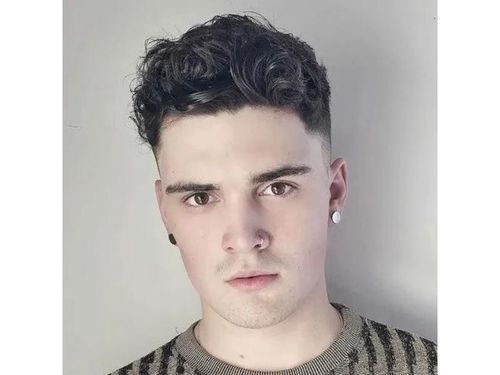 34. Messy Top Haircut
Messy top haircuts are highly adaptable and in trend, working well with both short and long hair and traditional and modern styles. Most guys match a messy top with short sides, but there are countless styling options. This messy hairstyle for men is fantastic!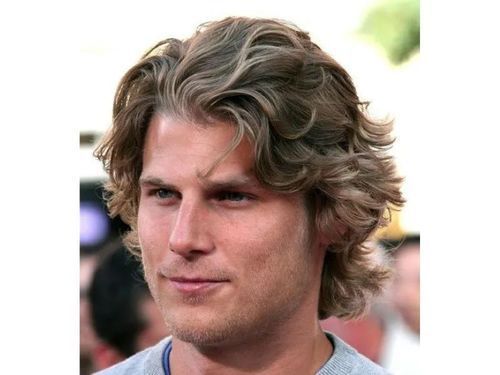 35. Messy Shaggy Hairstyle For Medium Hair
To achieve a contemporary wispy look, medium-length hair looks great with messy shaggy hairstyles. This fluffy, layered style, which is popular among young males and teenage boys, has a lot of volume, movement, and flow.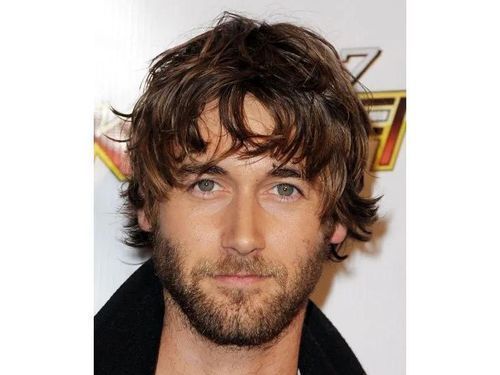 36. Messy Shag Fade
The messy shag fade is a terrific approach to achieving short hair on the sides and back with a layered cut on top. In order to achieve a low-maintenance cut, a messy fade haircut for men keeps the sides clipped and tapered, enabling the shaggy style on top to command all the attention.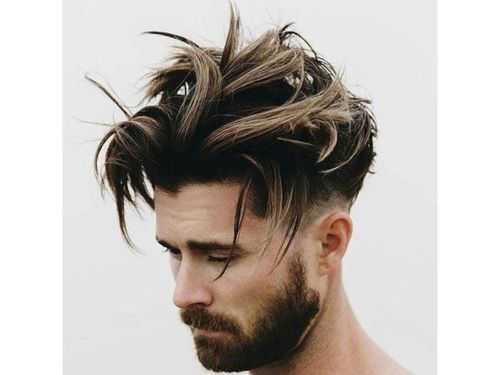 37. Messy Blowout Quiff
The benefit of the quiff haircut is that the styling is already intended to be unkempt and untidy, so feel free to try various messy looks. Such a distinctive messy hairstyle for men!Guys can try this messy hairstyle without any hesitation.
38. Messy Mohawk
The mohawk is one of the few messy hairstyles for guys that is both expressive and entertaining. Long hair along the center of the head and shaved sides combine to create the punk-inspired appearance. Create something unique!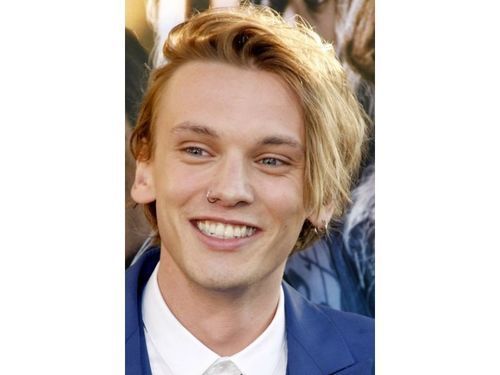 39. Messy Chopped Haircut
The messiest blend of formality and informality is the chopped, messy hairstyle. It is official since it is parted to the side and tucked behind the ears, but it is informal because of the messy sections. A casual, messy hairstyle for men!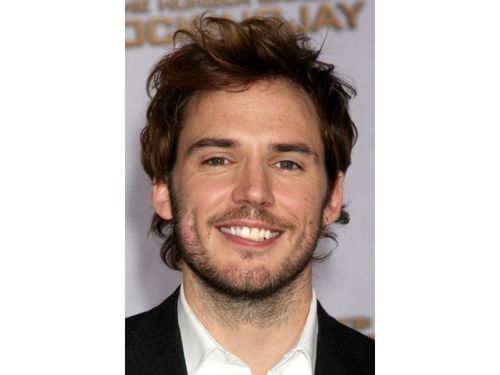 40. Side Swept Shag
This messy hairstyle for men is fantastic. That is so alluring how easily it is put to the side. It resembles a lovely, messy medium-length hairstyle. The recommended side-swept shag emphasizes the jaw line while drawing attention to the face.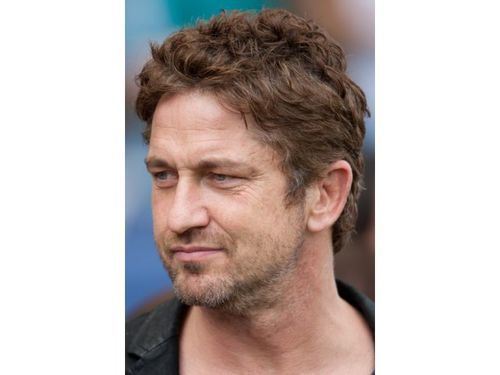 41. Messy Short Layered Waves
Many people fell in love with this short, messy hairstyle. It touched a few hearts because of the jagged layers and stiff waviness. Very cool. It's unique but still trendy. It has a pleasant edge without being overly so.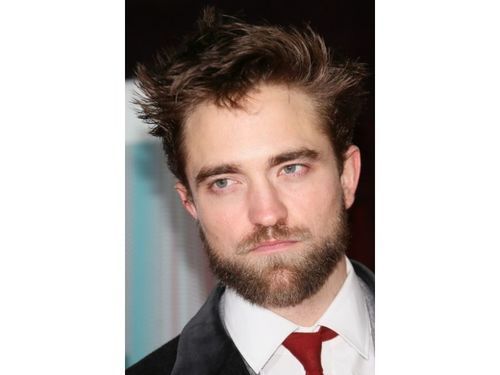 42. Messy Razor Cut
Unlike straight scissor cuts, which wind up being considerably more blunt on the ends and provide a more chunky style, the messy razor cut is a versatile styling method that may produce a dramatic jagged and whispy effect on the ends.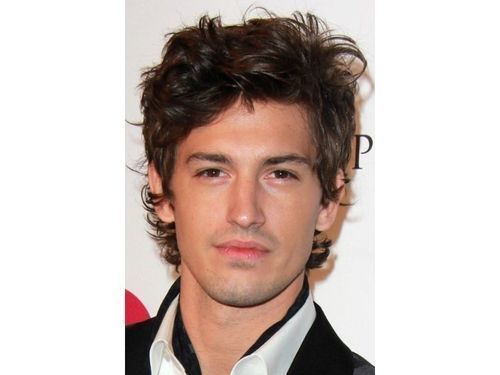 43. Messy Curly Feathery Waves
Only the men's messy hairstyle is enough to make us wild! It shouts "Polished Rebel" with its devilish good looks! everything from the cut to the curls. This messy hairstyle for guys is attractive due to its endearing curls and sinister black color.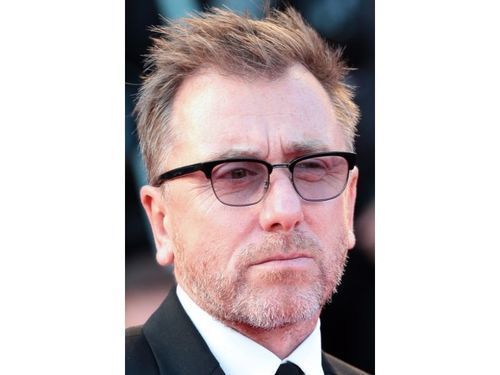 44. Messy Hair For Receding Hairline
A receding hairline can also be prevented in a number of ways, including with the appropriate cut and styling. Because of the way your strands fall and the gorgeous, textured finish, the messy hairstyle technique is appealing because it will draw attention away from the temples. If you are looking for a hairstyle for receding hairline then this haircut can be an amazing option.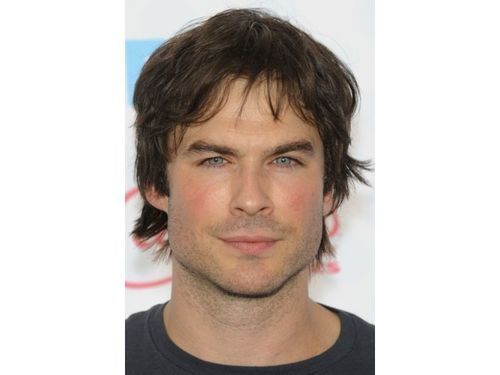 45. Messy Hair With Bangs
During the 1990s, male bangs have been in vogue intermittently. For males who prefer a highly unique haircut, this messy hairstyle is fantastic. The face is framed by bangs while still seeming airy. They increase a man's mystique, which increases his allure by three.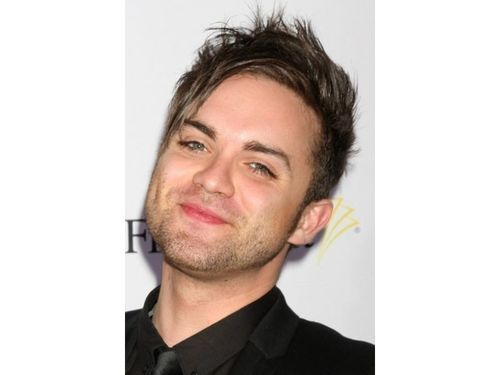 46. Messy Spiky Hair With Long Bangs
This messy hairstyle for men is really interesting since it has so many different angles and lengths. These messy hairstyles for guys are incredibly beautiful in their own ways because of their thick layering, lengthy bangs, and tapered sides.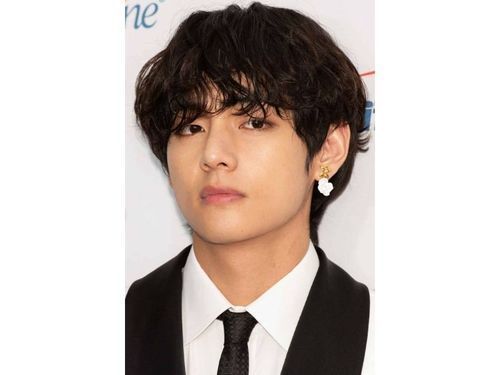 47. Messy Bowl Cut
The redesigned messy bowl cut is now available. A bowl has been used as a stencil to cut the hair in the traditional bowl cut, which has the same medium length throughout the entire head. The same idea is used for a messy bowl cut, but the texture gives the hairstyle a new and distinctive.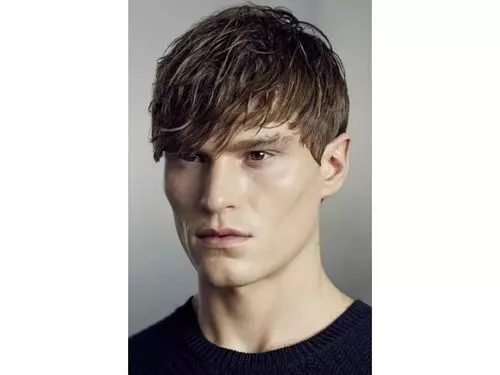 48. Angular Fringe
One can frame their face and draw attention with an angular fringe. This style typically just covers half of your forehead and has shorter sides. A jagged, stylish fringe is a great way to add energy to your hair because it is angular. The greatest candidates for this messy hairstyle are men with a distinct jawline.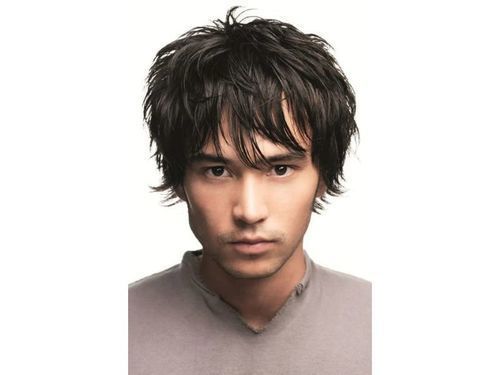 49. Messy Textured Hair
With textured fringe, don't be afraid to get a little messy. Whichever way we like it, whether it's brushed to one side or in a French crop, it looks wonderful with a little bit of texture added. Apply pomade or matte clay to the tips of your hair for a carefree, messy appearance.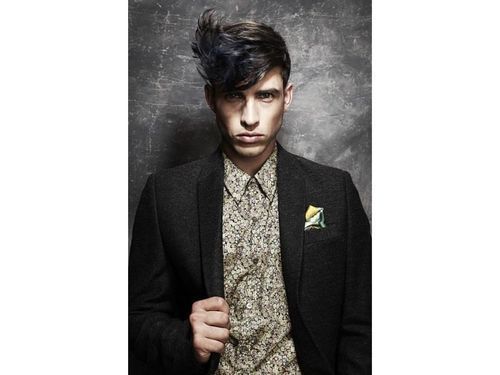 50. Messy High Volume Hairstyle
A big volume fringe is a great alternative for individuals who want to add a little height because not all fringes need to rest low on your head. This messy hairstyle for men can be matted and texturized with wax or pomade by combing it to the front.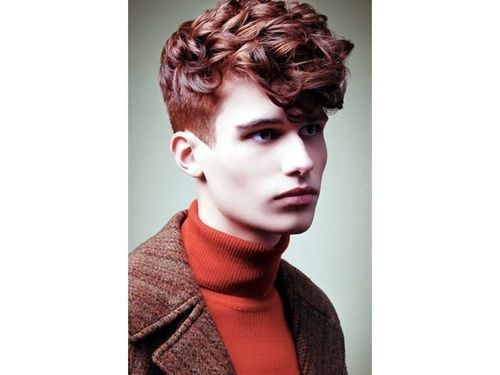 51. Messy And Long Curly Fringe
Naturally curly people don't require much effort when it comes to grooming their fringe. Let your curls naturally fall in front of your forehead while maintaining a tidy taper or fade on the sides of your head. The short sides are the perfect complement to the textured curls.