51 Best Hairstyles For Women Over 60 With Round Face
Pooja Angurasu
Updated At 29 Aug 23
Age is just a number, and we couldn't agree more! This doesn't mean that they don't want to look stylish and attractive, it just means that they know when to pass on a fading trend and choose a look that suits them instead. Hairstyles are no exception to this rule. Although styles and cuts go in and out of fashion, choosing a classic look that suits your face is timeless. Just make sure that it has the right modern touches to ensure that it's fresh and chic rather than old and outdated.
51 Hairstyles For Women Over 60 With Round Face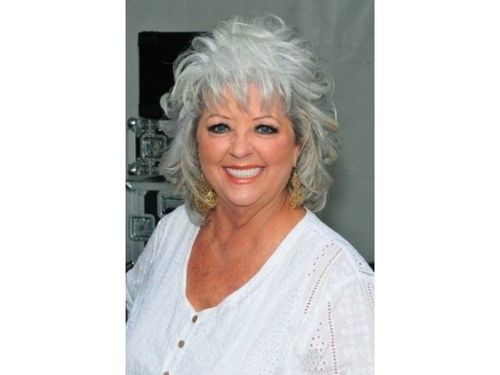 Wavy hair looks great long or short, but keeping it longer can be a way to show off your texture. Long and loose waves are voluminous and full of life and movement. The texture makes even the most simple cuts interesting, but an attractive option would be to style the hair so that it falls gently on the sides of our faces. One of the most attractive hairstyles for over 60, wavy hair keeps trending all the time.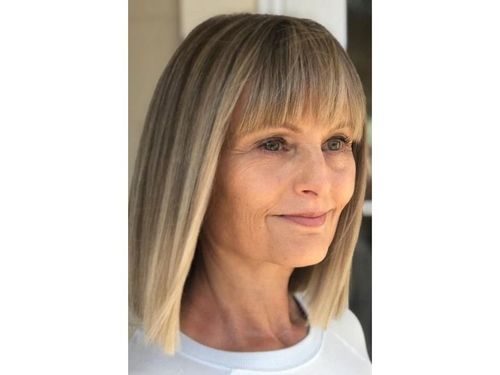 2. Fine Hair With Bangs
Fine hair can be challenging because one needs to ensure that it doesn't look wispy or thin. There are several ways to achieve this, and the right cut is essential. Most women will benefit from highlights and lowlights to give their hair depth and dimension. One of the simplest and most gorgeous hairstyles for women over 60.
Read More: Haircuts For Square Faces Over 60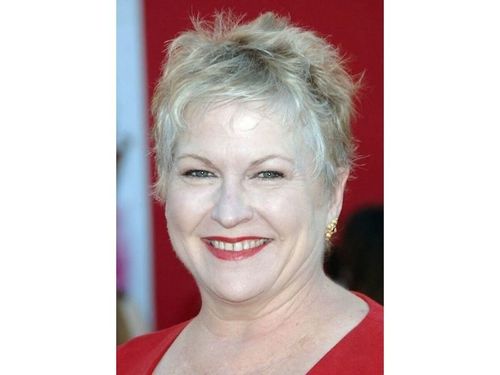 3. Short Straight Pixie Cut

Straight hair works just as well in a pixie cut as curly or wavy hair. A short straight pixie cut is easy to maintain and a great option if one wants to cut their hair short. Short hair can also be healthy and look fuller and thicker. This is an excellent hairstyle option for women over 60 to thin their age. If you are looking for more inspiration on pixie haircuts for over 60, then do check our guide as we cover 50+ stunning options for the same.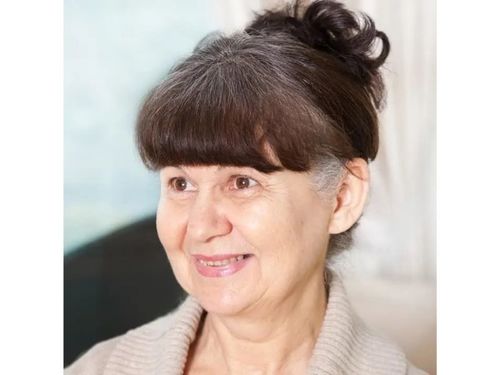 4. Sophisticated Updo

There is always a suitable time for a sophisticated updo hairstyle. It could be worn to attend a wedding, a formal function, a work event, or even date night. What defines this updo is based on the preference, hair type, and hair length, but in general, this will be a look that is sleek and put together.
Looking for more inspiration for short haircuts? Do check out our guide on layered bob hairstyles for over 60 as we cover 25 most popular hairstyles which have been trending this year.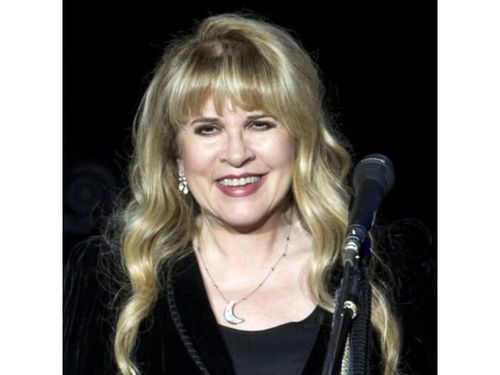 5. Blonde Hair With Highlights
If one is not a natural blonde, one may be drawn to this colour because it is stunning, especially for those with pale skin and light eyes. The colour can lighten and brighten your hair, giving it a lift and highlighting the wave pattern. Such an eye-catching hairstyle for women over 60.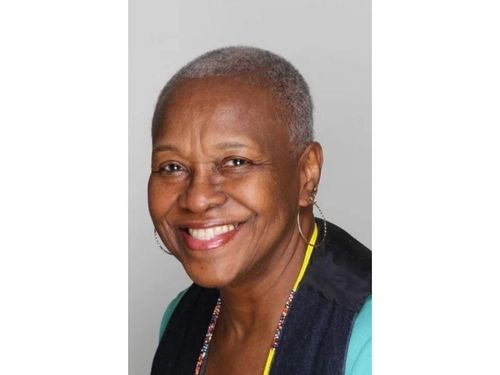 6. Buzz Cut
A buzz cut is a daring option for women, but it is also stylish and practical. The shaved haircut can shift the focus away from the hair and onto the face and features. This look works best with good bone structure and strong features and can be incredibly flattering. One of the best short hair cuts for women over 60, buzz cut is low maintenance and looks stunning.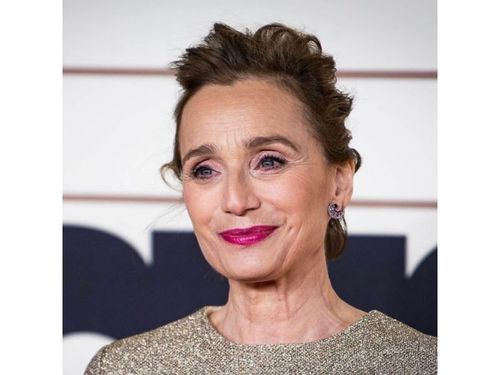 7. Messy Updo
There is something pretty about a messy updo. The deliberately undone appearance can be very flattering and helps create a relaxed and romantic aesthetic. This updo can be as simple or complicated as one can wish and can be done with hair of varying lengths and textures. One of the elegant hairstyles for women over 60 with round faces.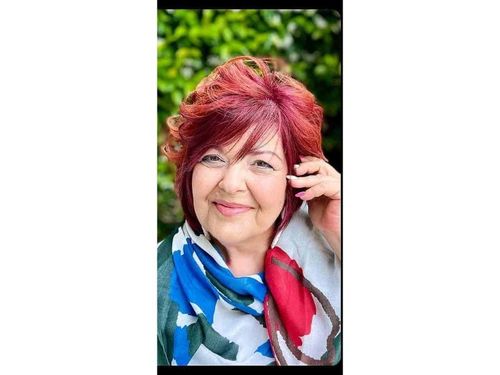 8. Classic Pixie Cut

The classic pixie cut features short hair on the sides and back, short bangs, and more length on top of the head. It is flattering on most face shapes and great for women of all ages. This classic style remains a favourite because it is practical and versatile. A professional hairstyle for women over 60 with round faces.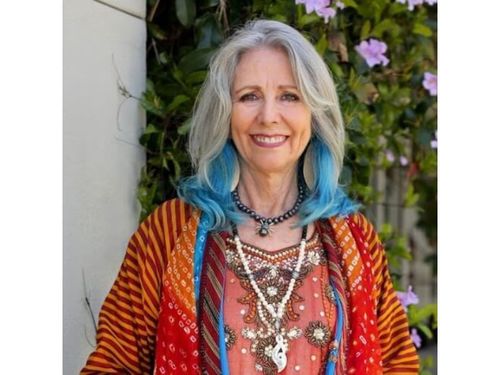 9. Bouncy Hairstyle With Blue Hairstyle
Inspirational hairstyles for women over 60 with a round face and with a bouncy idea. Whether one can have a hippie spirit or just adore bright colours, think about spicing up their hair with their favourite shade.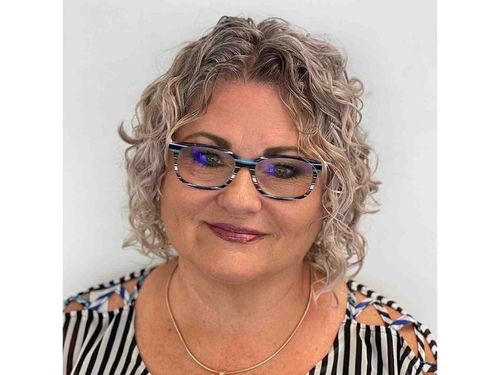 10. Curly Hairstyle
Natural curls deserve to shine! Considering that many women permit their hair to get this texture, why not let them grow instead of cutting it? Whether one should go for a shoulder-length look or longer, always sport the curls with confidence. One of the best hairstyles for over 60 with glasses, this curly hairstyle looks modern and elegant.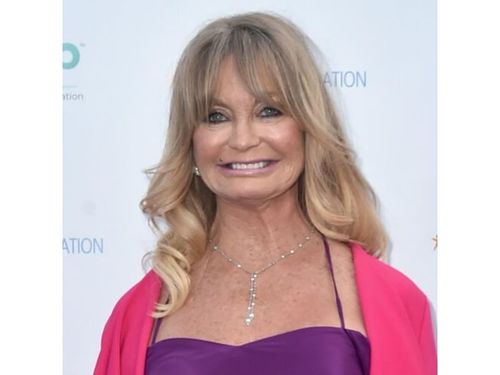 11. Retro Hairstyle
With those cute curtain bangs, Goldie Hawn is the ultimate source of inspiration for retro hairstyles for women over 60 with a round faces. Although it helps if the hair is straight, one can get one of these haircuts to feel like they are living the 60s all over again.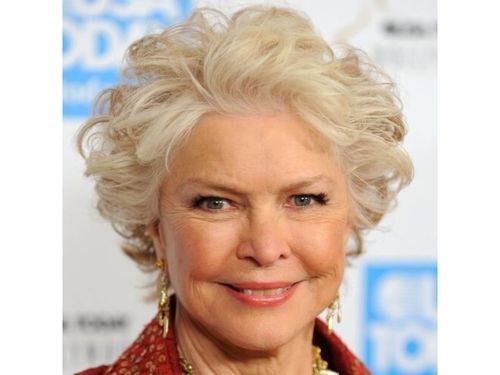 12. Soft Curly Hairstyle
Many women strive for soft hair – whether they're teens or seniors. If the hair isn't exactly naturally soft, one can get pretty close to the feeling by carefully curling it. We recommend keeping the curls loose to get the desired effects.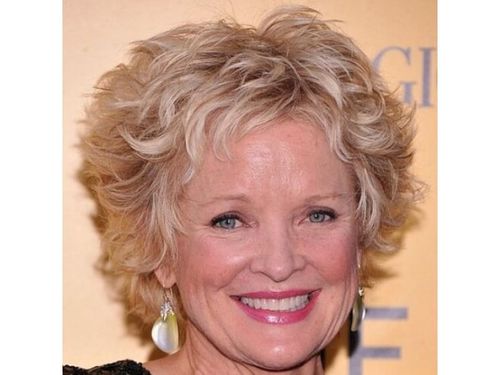 13. Choppy And Messy Hairstyle
Just like feathered haircuts, choppy layers will always add some spunk to the hairstyle. What they both have in common is the excessive layering method, which one can't go wrong with if one is aiming for dynamism.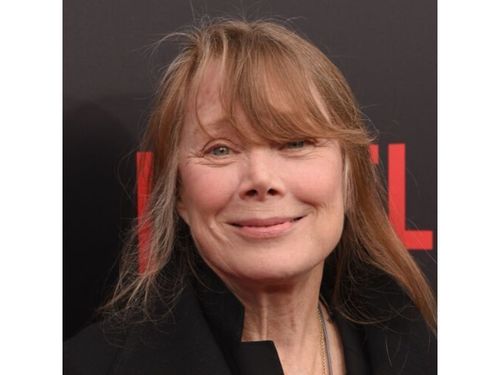 14. Boho Hairstyle
Sissy Spacek is living proof that a bohemian soul will never be stopped by age. Even though she's well into her 60s, the iconic actress will always be found with long and flowing locks. Her signature bangs also play a major role in her forever young appearance.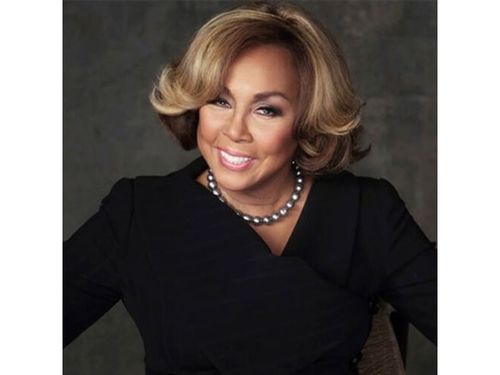 15. Balayage Hairstyle
A pioneer of African-American casts in the entertainment industry, Diahann Carroll would never have you guessing that she's 82 years old in this picture. One aspect that aids her in maintaining a youthful appearance is her balayage hairstyle, which melts light and dark tones of brown.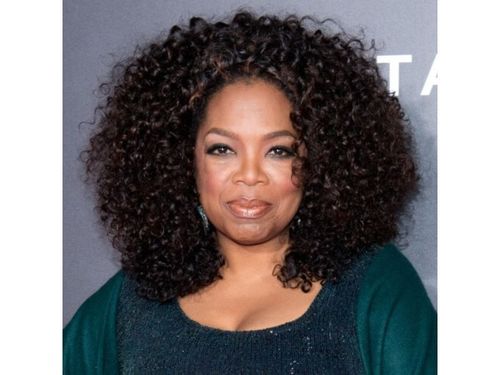 16. Voluminous Hairstyle
At 63 in this pic, media mogul Oprah Winfrey looks as phenomenal as ever. Her huge natural hair inspires all women of colour to sporting their God-given curls with pride! If this is the natural hair texture, don't hesitate to leave it this way.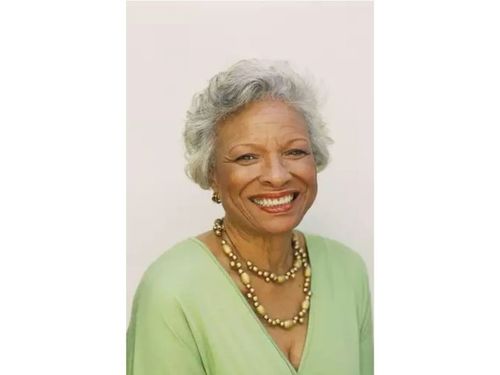 17. Blown Out Bob
Remember that a flat-against-the-head style rarely looks pretty. When styling one's hair, take a few strokes with a teasing comb. The volume will help perk up the face for the ultimate hairstyle for women over 60.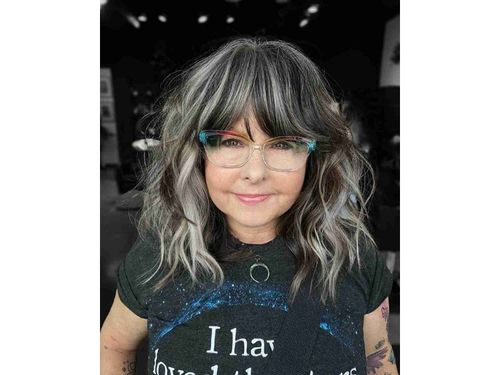 18. Shag Cut
Shoulder-length cut is a classic, and there are so many flattering components: face-framing layers, and those subtle highlights.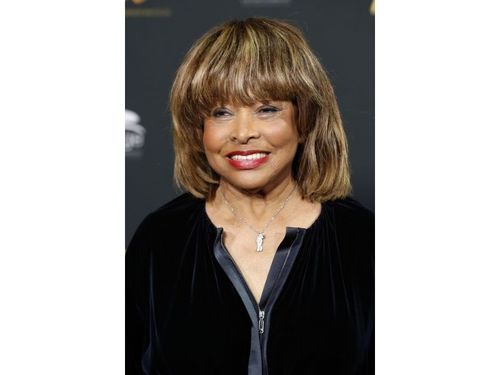 19. Blunt Bangs
If one is aiming to hide forehead wrinkles, try eyebrow-skimming bangs. They'll cover lines and play up the eyes. One of the best hairstyles for women over 60 to look younger.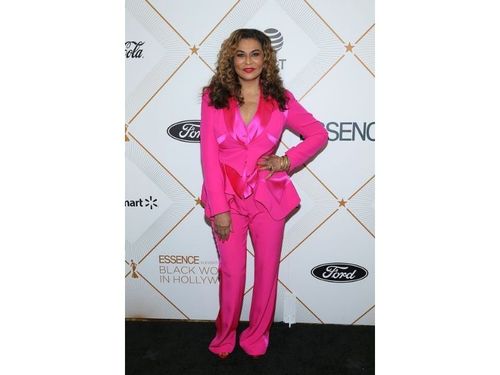 20. Ringlet Curls
Tina Lawson proves that ringlet curls are not solely for the young. Her medium-length, ombré curls are a hairstyle that is age-defiant. This style looks great on older women and if one has fine hair, add layers for an illusion of more volume.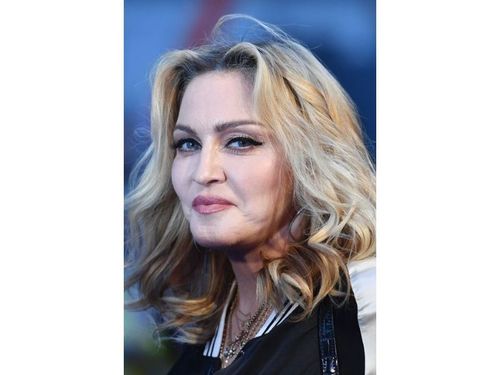 21. Voluminous Waves
Shape full hair to frame the face in such a way that it hugs your bone structure, emphasizing the curvature of the cheekbones, like Madonna. The Flawless hairstyle for women over 60 with a round face.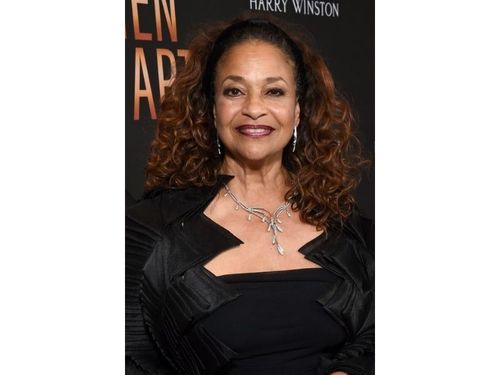 22. Auburn Curls
If one wants to amp up their natural curls, try out a subtle auburn colour like Debbie Allen. To make the face the star of the show, pull back some of the hair at the crown, but still allow some curls to cascade.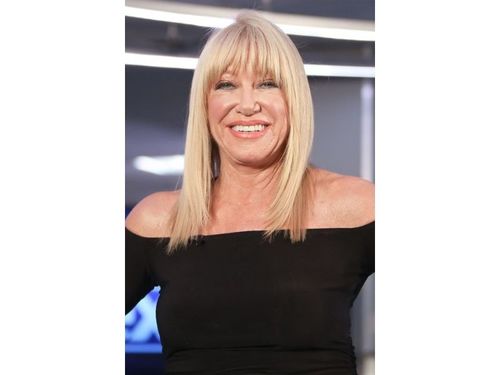 23. Modern Shag
For an ultra-versatile look, try a shaggier cut like Suzanne Somers. Ask for wispy bangs that melt into face-framing layers. This is one of the modern hairstyles for women over 60.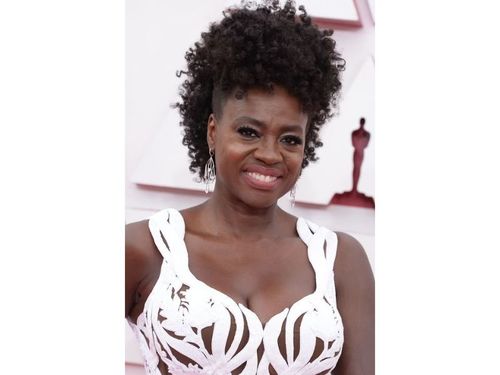 24. Curly Mohawk
This mohawk style, as pictured on Viola Davis, won't make look like that one is chasing a trend. The way her curls cascade down gives just the right amount of edge. The ultra-modern hairstyle for women over 60 with a round face.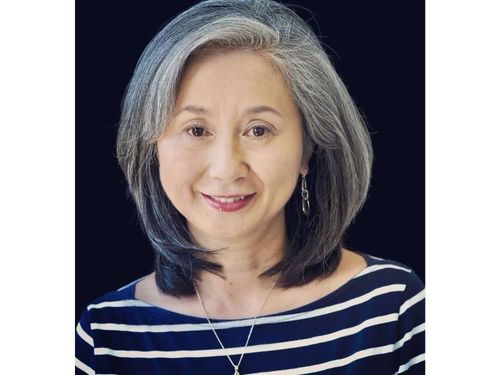 25. Long Bob With Grey Ombre

A long bob with a grey ombre is one of the hair trends that's the best for senior ladies. It creates a more natural and polished result. The length where it hits the collarbones cuts a very feminine and flattering edge, especially if you're a woman over 60 with a round face.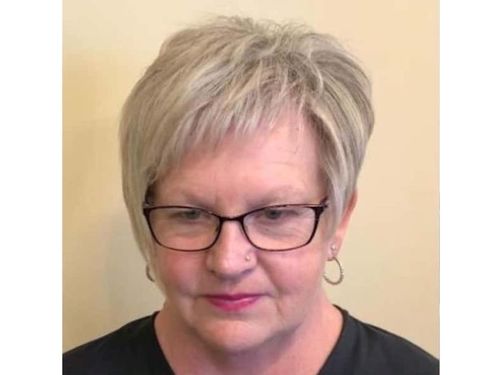 26. Edgy Pixie Bob With Glasses

An edgy pixie bob with glasses looks great with sharp sideburns and long layers around the crown. These add body and fullness to the cut for women over 60 with round faces, especially for women with thin hair. Add a styling wax-like Box O' Bollox and blow-dry with a diffuser upside down. It creates movement and volume at the top.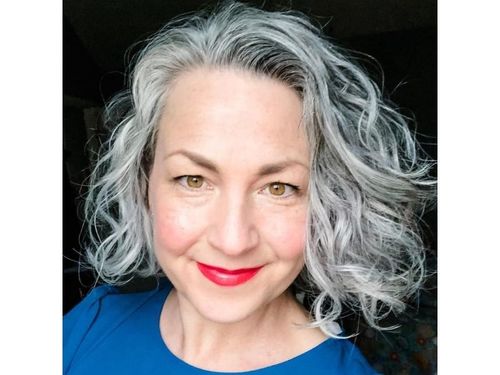 27. Silver Wavy Bob

A short silver wavy bob is a low-maintenance option for older ladies. The hairstyle has a curl and a colour that will make embrace the natural greys! Waves are trendy and can help any hair colour have a dimensional result. This is one of the dazzling hairstyles for women over 60 with round faces.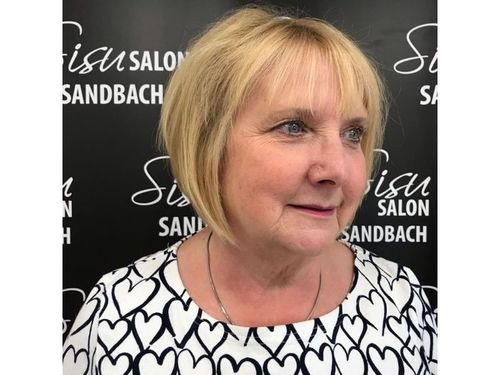 28. Graduated Bob With Bangs For Seniors

A graduated bob with bangs for seniors with round faces offers an appearance of fuller hair around the nape of the neck. For hairstyling, 60-year-old women with a round face should use Iles Formula finishing serum for a frizz-free and easy-maintenance hairdo.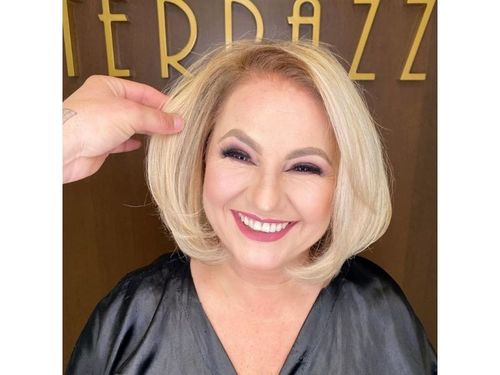 29. Chin Length Textured Bob
Opt for a chin-length textured bob for round faces to narrow down the widest part of the structure. The textured shape will visually give definition and structure. Women over 60 with round faces should allow the length to sit a little longer below the chin for a full elongated effect.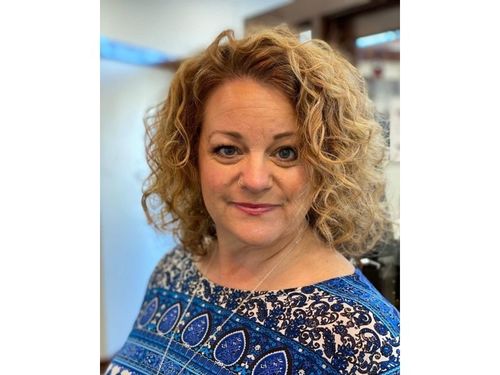 30. Curly Hairstyle
A curly hairstyle for senior women is perfect if the hair is already designed to be curly. Medium-length hair is great because it adds the right amount of body and the curls will look lush once it's diffused and primed with the right products to fight frizz.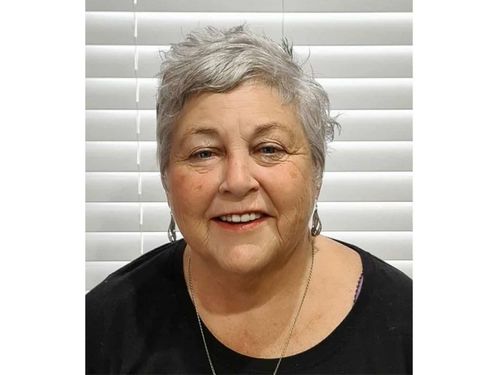 31. Very Short Pixie For Women Over 60 With Round Face Shapes

A very short pixie for overweight women over 60 with round face shapes is easy to wear and manipulate. It has a subtle texture at the top, which breaks up the face shape's roundness. The pixie style creates fullness to suit seniors with thin locks.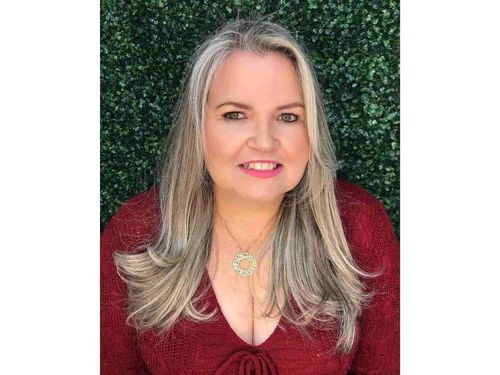 32. Medium Length Blonde Balayage
Check the delicate muted colours of this balayage. Blonde hair blended with ashy mushroom shades will earn countless compliments. One of the complimented hairstyles for women over 60 with round faces.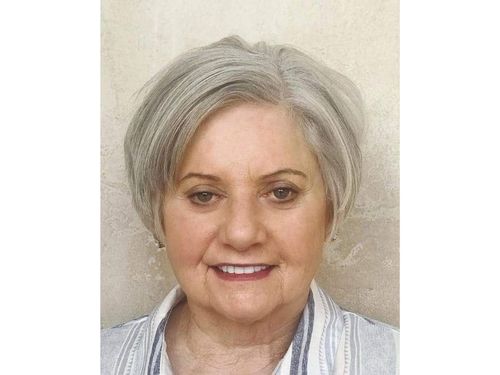 33. Slimming Cut For A Round Face
This gorgeous bob hairstyle is a great choice for women over with a round face looking for a change.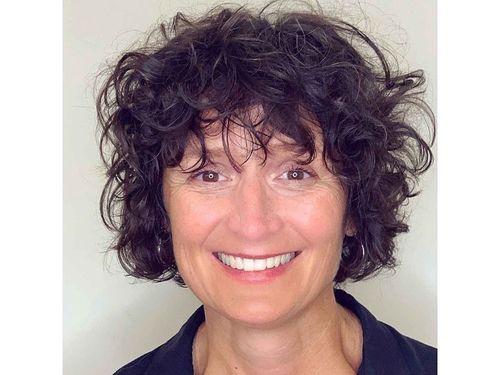 34. Short Curly Bob With Fringe
A short curly bob with fringe is the perfect face-framing haircut for women over 60. This layered cut allows the curls to have lots of bounce and volume. It is very low-maintenance and great if you are looking to wash and go.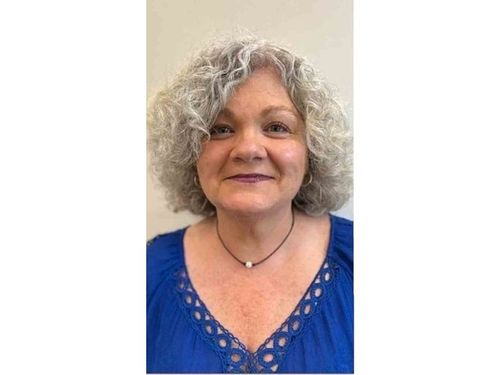 35. Chin Length Hairstyle With Curls For Women Over 60

Bangs create a more revitalizing look. Go short and sexy with silver-blonde highlighted beach waves on a chin-length cut. Consider adding dark blonde highlights to cover your natural grey hair.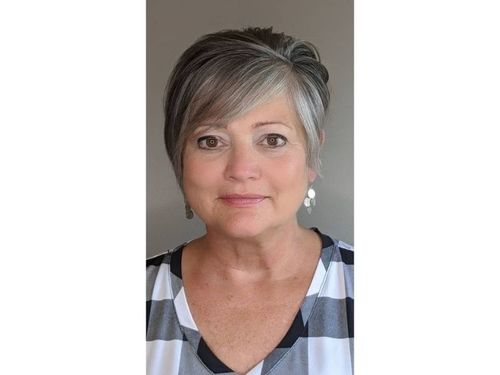 36. Long Pixie With Side-Swept Bangs

Try a long pixie with side-swept bangs to amp up the style. The side-swept fringe works best with a low side part and compliments round face shapes. This modernizing shape is flat, so not much styling is required. This cut works well on either straight or curly hair.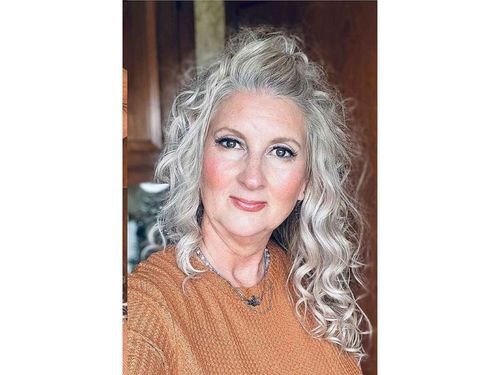 37. Pulled Back In The Middle Or Long Curly Hair
Pulled back in the middle or long curly hair is a practical and at the same time very pretty hairstyle. It's a great and easy way to remove the curls falling in the eyes and create some extra volume. Take the top triangle section and brush the areas close to the scalp for more volume. Then, slightly backcomb the section, twist one time and pin back.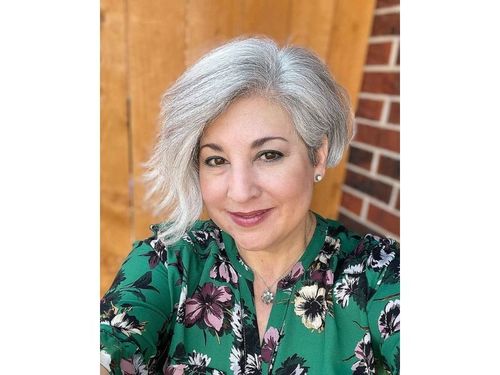 38. Short Asymmetrical Bob

A short asymmetrical bob is a very graduated cut at the back that transitions into longer on one side and shorter on the other side. The asymmetry is due to the side parting – the more to the side, the longer one side will be. Style with a bit of a loose wave on the longer side and tuck the shorter one behind the ear.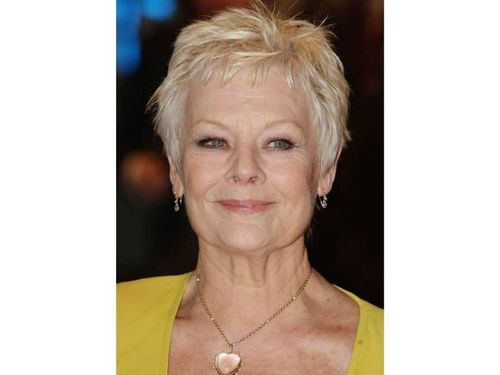 39. Spiky Pixie Cut
This hairstyle is not only one of our absolute favourite picks in terms of short haircuts but also in terms of good hairstyles for older women over 60. Harsher lines of the hairstyle are a perfect match for the soft lines of the face.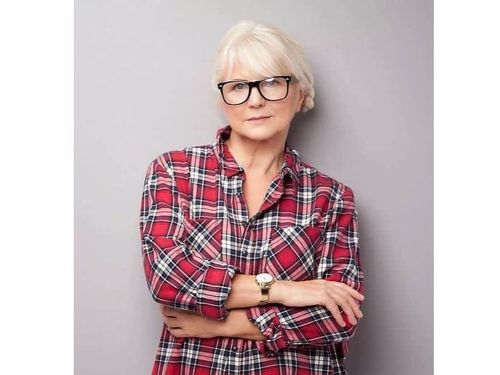 40. Side Bun With Bangs
A hairstyle can say a lot about one's personality, and what a side bun and bangs say about a person is that the person is a fun and free-spirited person. And good looking too!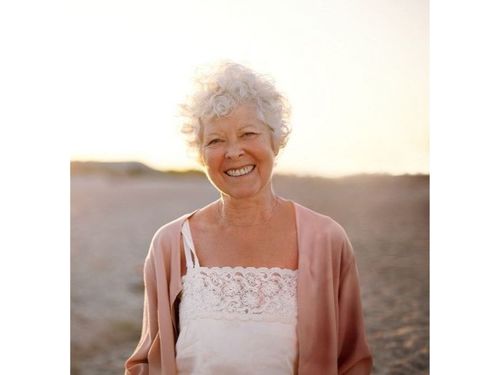 41. Short Permed Hair
A perm on hair that hasn't been dyed previously looks amazing and it doesn't damage the hair. It is a beautiful hairstyle for older women with round faces and over 60 years old.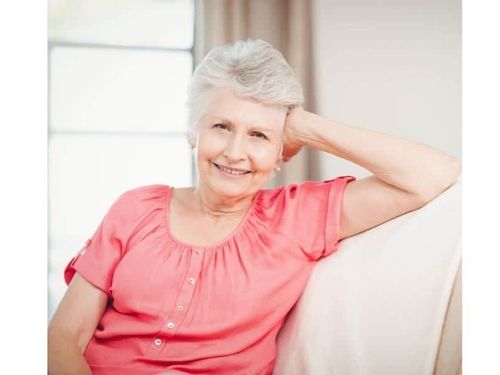 42. Natural Smooth Short Hairstyle
Can't be bothered with hair anymore and just decided to wear it short. Part it on the side and wear it straight and smooth. A casual hairstyle for women over 60.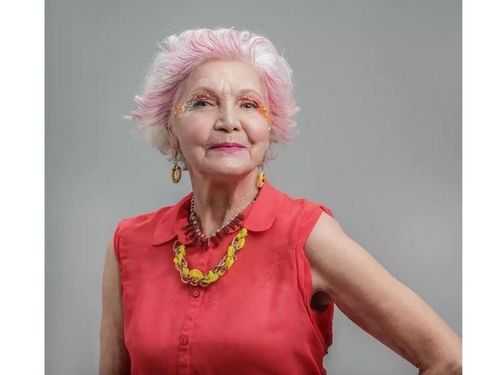 43. Short Blonde Hair With Pink Highlights
If one has turned 60, that doesn't mean that they have to turn into a typical grandma. On the contrary, a spice that white hair up with some pink highlights and live their extra life. Do a nice blowout curling your hair outwards.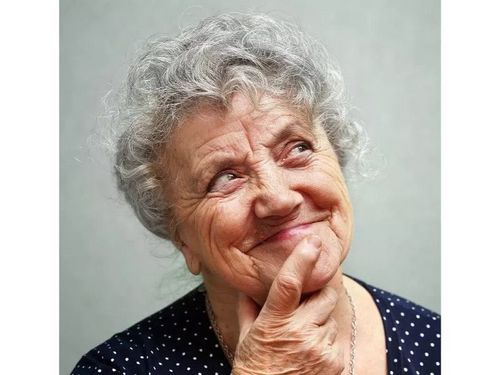 44. Short And Tight Curls
Have some natural curls and don't know what to do with them? For round-faced women over 60 who have naturally curly hair, a good tip would be to wear them as they are. Long or short, it doesn't matter!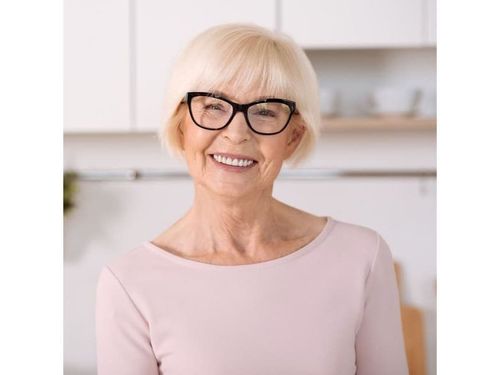 45. Short Bob With Bangs
A short bob makes you look kind and endearing and that cannot possibly be a bad thing. As bobs have a naturally round shape, it is suggested to cut the bangs.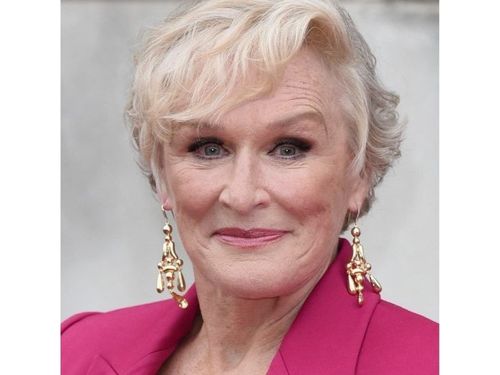 46. Short Hairstyle With Side Bangs
A short hairstyle for women over 60 with a round face that is a little bit spiky and a little bit messy speaks for itself. And what it says is that they are outgoing and fun and that no one has the right to call them old!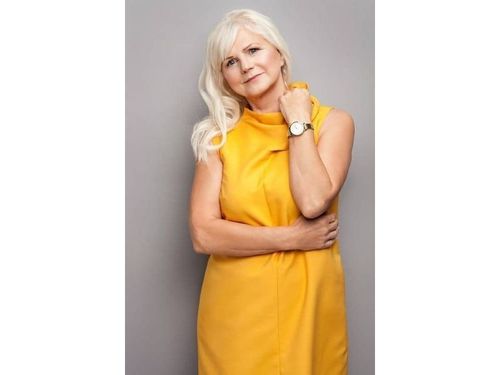 47. Long Wavy Hairstyle With Side Bangs
This hairstyle for women over 60 with a round face with long white wavy hair and side-swept bangs is sure to take the breath away and change the mind for good.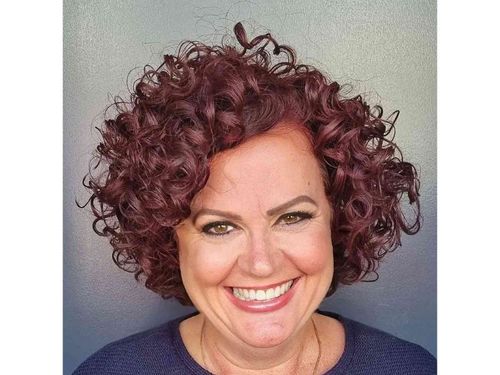 48. Wavy Maroon Red Hairstyle
If one has long hair dyed in a bright colour with pride. And if one would like to combine it with bold makeup be sure that it is a great hairdo for women over 60 with a round face!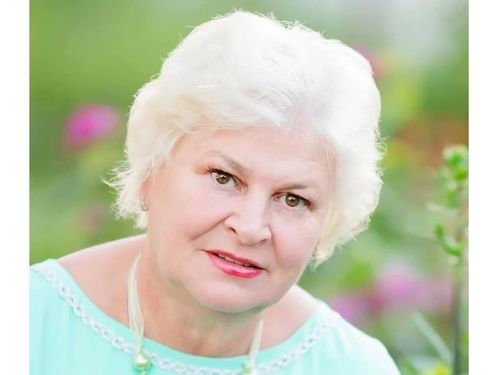 49. Thick And White
Women over 60 with round faces and white hair can be an instant golden girl just like Betty by cutting their hair short and giving it a blowout for enhanced thickness.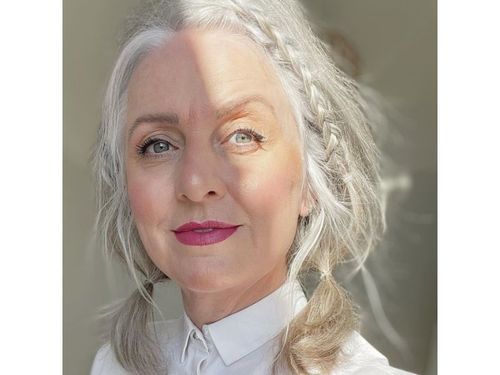 50. Lower Side Braid Updo
For all the ladies out there who are over 60 and rocking beautiful long locks, more power to you for not immediately going short! A soft, feminine hairstyle like this low bun accented with a side braid is very flattering on round faces. Just make sure to pull a few tendrils loose to frame the face.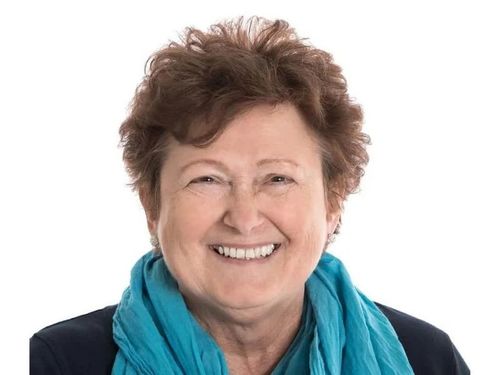 51. Short Layered Waves
No one is a bigger fan of layered hair than us! Women over 60 will have self-love how this wavy short hairdo flatters a round face by using layers to provide shape.
Related Articles