31 Stunning Kinky Twist Hairstyles - 2023 (With Images)
Ankita Ghoshal
Updated At 16 Aug 23
Looking out for the best kinky twist hairstyles?
When it comes to hairstyles, Africans and African Americans love their kinky twists. It seems to be one of their favourites and looks the best on curly haired people. They not just look gorgeous but are also very protective hairstyles for natural hair. If you are up for giving your tresses a new avatar, you have to try this out. Here are the top 31 most amazing kinky twist hairstyles that will make you look charming, playful and just too awesome.
31 Best Kinky Twist Hairstyles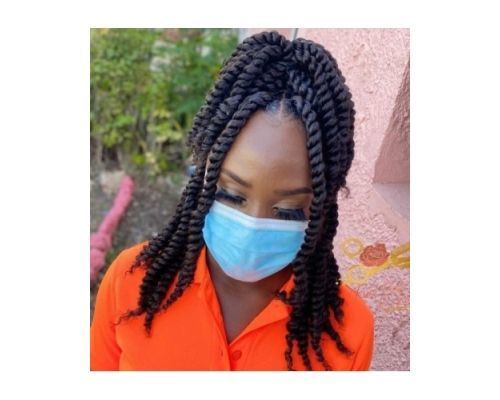 1. Jumbo Kinky Twist Braids
Although kinky twists are usually small, you can still make them appear jumbo-sized. If you are looking for classy hairstyles, this one would do the job for you. Also, check out our guide on Afro hairstyles as we list 31+ gorgeous haircuts trending this year. From long hair to short hair, we list haircuts for all hair lengths and hair types.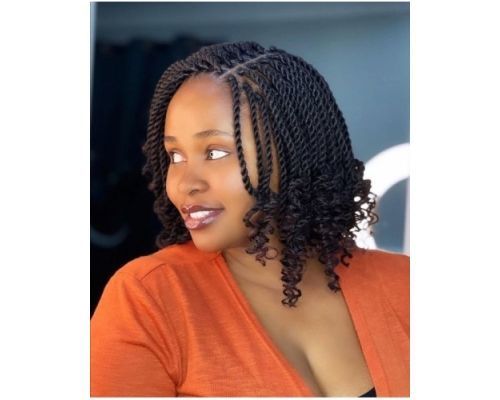 2. Short Kinky Twists
Short kinky twists look voluminous and bouncy when done the right way. You can let them rest on your shoulder or can go for an even shorter braids hairstyles without compromising your style.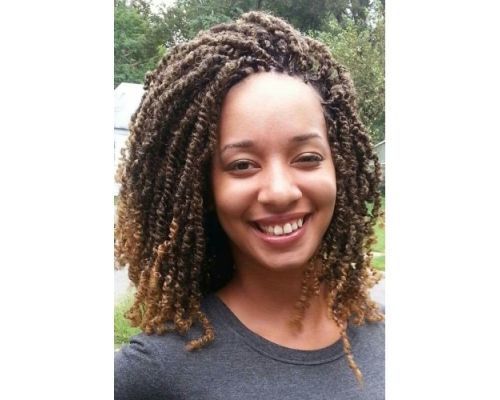 3. Spring Kinky Twists
If you want afro kinky curly spring twists, shape your braid in a tight spring to do justice to the name of spring kinky twists. It's a great way of enhancing your natural kinky style of hair.
Also check out our guide to find the best Cornrows hairstyles with natural hair as we list 25 stunning haircuts which are trending this year.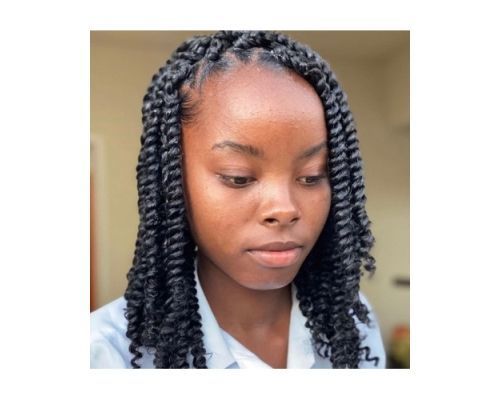 4. Medium Length Kinky Twists
If your hair goes below your shoulders, medium sized kinky twists will do wonders. It makes for a balanced kinky twist style which is neither too boring nor too bold.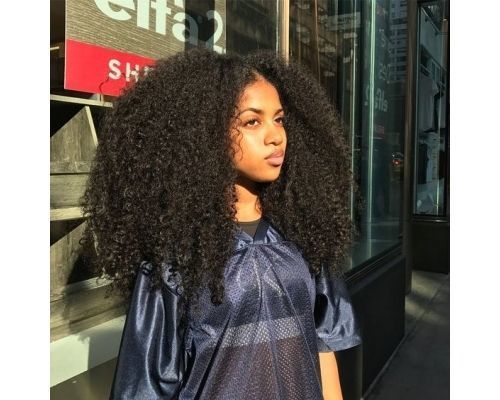 5. Long Kinky Curls
The best part of having long hair is you can flaunt your natural kinky hair for twist as well as the intricate design of the braid. If you are looking for inspiration for black curly hair then this is a marvellous alternative to the usual shoulder-lengthed kinky twists.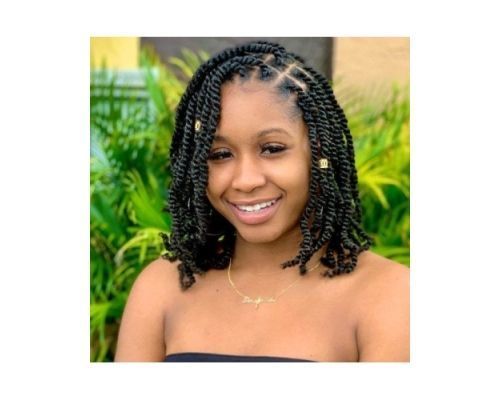 6. Kinky Twist Crochet
A lot of African hairstyles are made by the method of crochet braiding. It is also a spectacular technique to get the afro kinky curls into sleek braids-perfect for a stylish hairstyle.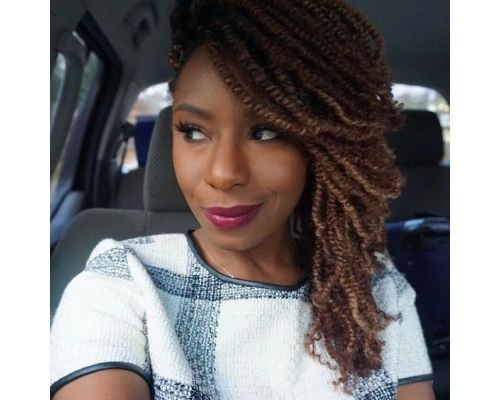 7. Wavy Kinky Twists
When swept to the side, wavy kinky twists make the locks look very beautifully curled. If you love wavy hairstyles in different forms, you can even go for a kinky curly ponytail.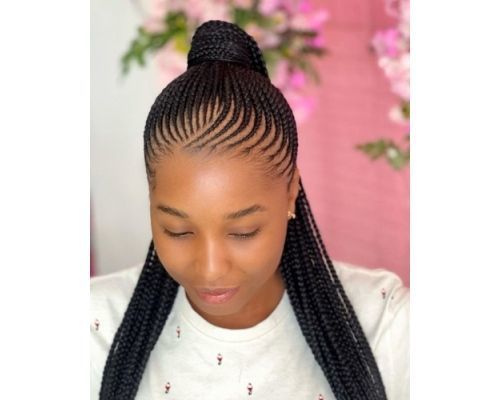 8. Cornrow Twist Styles
Cornrows are a common choice for people while looking for kinky twist ideas. You can either go for the simple twisted braids or jazz up the look by shaving one side of your head.
Check out our ultimate guide on haircuts for black women as we list 55 best hairstyles which have been trending this year. From the stunning bob, braids, short, medium and long hairstyles, braids with beads, afro hairstyles, curls to mohawk haircuts, we have listed all the most popular black hairstyles.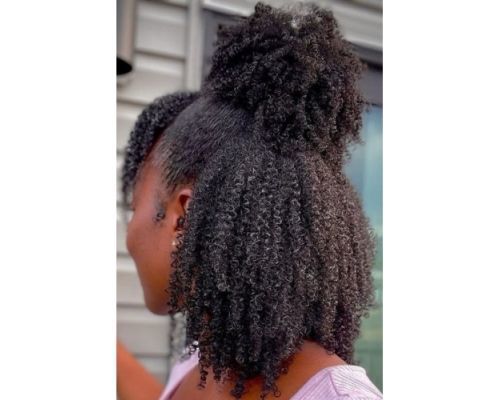 9. Half Curly Hair Twists
If you are bored of the usual afro kinky ponytails and updos, you can leave your hair down and free to obtain the half curly twists on your long and gorgeous hair.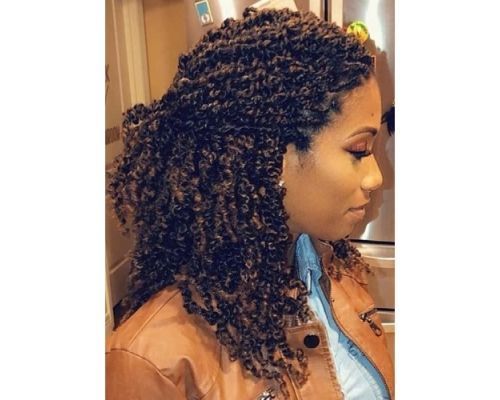 10. Curly Kinky Twists
Afro kinky curly twists will make your hair look wavier and a lot more textured. Curl up the kinky braids towards the lower half and add more glam to it by going for a half-up hairstyle.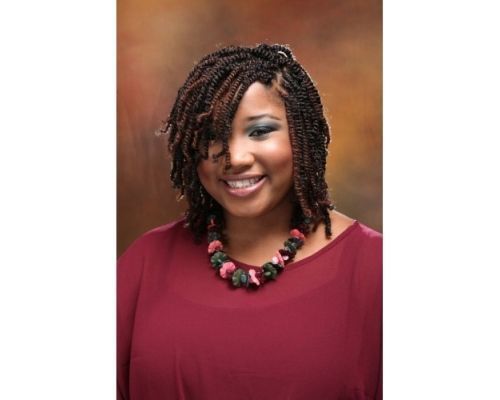 11. Flat and Kinky Twists
You can mix your flat twists with kinky twists to get a wonderful hairdo. Braid your hair tightly into flat twists but make sure to switch to kinky braids towards the end. It will make for an adorable hairstyle for sure.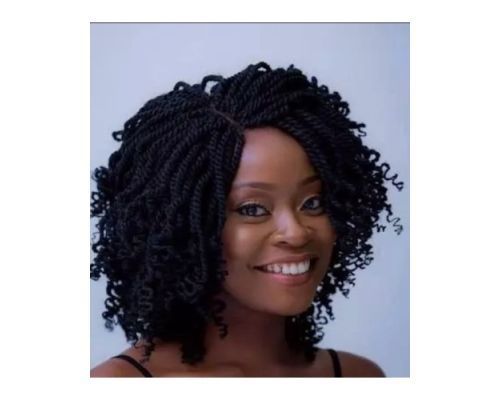 12. Afro Kinky Twists
Afro kinky braids are loved by hairstylists worldwide. Just make sure to trim your braid in layers so that it is easier to style and gives you neater results. Even if your hair isn't of an afro texture naturally, you can easily get them done.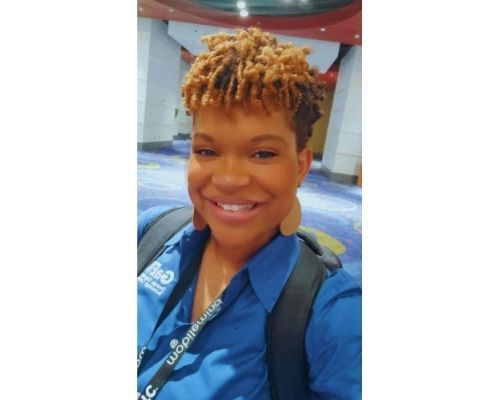 13. Coiled Curl Twists
Another famous kinky twist hairstyle is the coiled curls. They are tightly curled braids or strands of hair that resemble the locks of a doll. The detailed corkscrews are a sight to behold!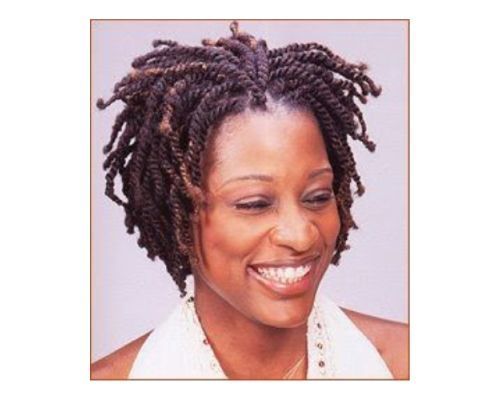 14. Small Kinky Twists
Just like long and medium sizes, the kinky twist can also be experimented on short hair. Small twists on kinky braid hair look very cute and sophisticated at the same time. The narrower your twists are, the better it will look.
If you are looking for inspiration for braided hair, do check out our guide on fulani braids as we cover 25+ stunning barided hairstyle options which include haircuts for long, short, medium hair lengths and all textures.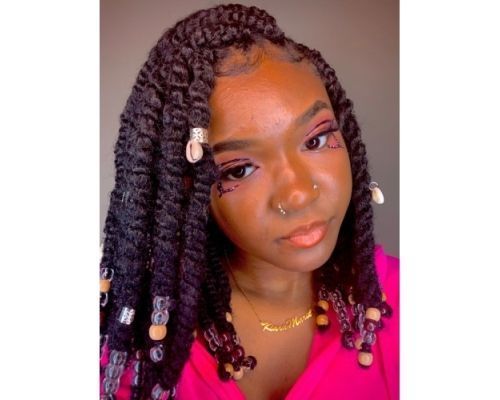 15. Kinky Twists with Beads
To take your hairstyle game to the next level, accentuate your kinky twists with beads. Be it the chunky colourful ones or the elegant metallic pieces, beads will definitely make your hairstyle look more voluminous and stylish.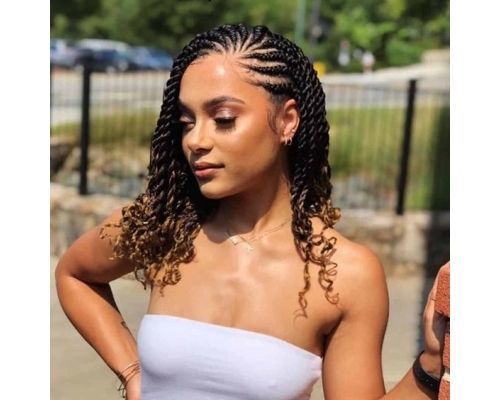 16. Kinky Twists and Side Cornrows
Twisted braids go really well with cornrows. Get a chunk of your side hair cornrowed into thin braids while the rest of your hair remains twisted in curls. This is an easy and trendy hairstyle that you must try.
Check out our guide on small cornrows hairstyles to find out the top haircuts tending this year. We list top 25+ haircuts which include colorful highlights, Half-up Half-down braids, crochet braids and many more.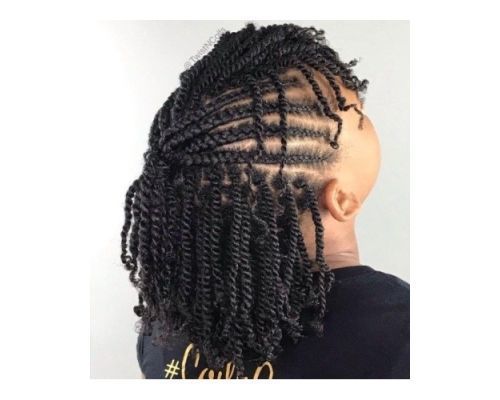 17. Half Up Kinky Twists
A great way of complimenting your kinky twists is to go for a half-up half-down hairstyle. It looks great on everybody, especially on people with coloured hair as it accentuates the shades.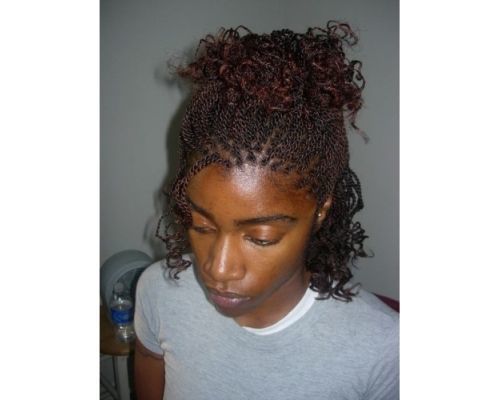 18. Micro Kinky Curls
If you are done and dusted with the big, the small and the medium curls- here come micro twists for you! They are so tiny that they look like separate strands of hair- giving you a very decked-up, no-nonsense appearance.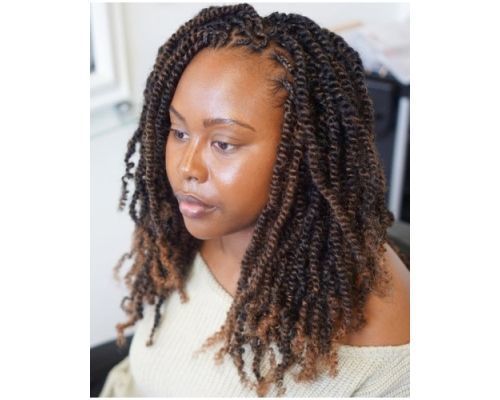 19. Kinky Twists in Layers
Layered or stacked kinky braid hair creates as well as adds volume to every kind of hair. They can actually make a whole world of difference to your kinky twists and you need to try them out right now.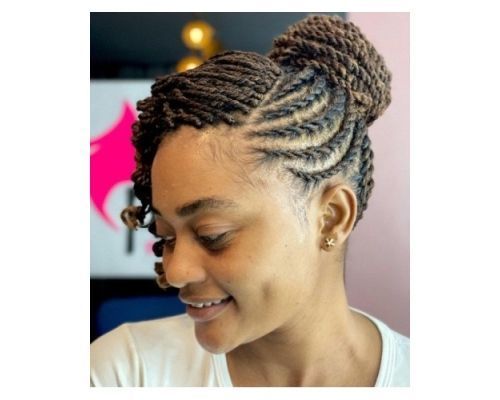 20. Loose Twisted Buns
To experiment further with your kinky twist hairstyle, knot them up in a loose high bun. If you have long bangs, swipe them to one side to lay more emphasis on your classy hairdo.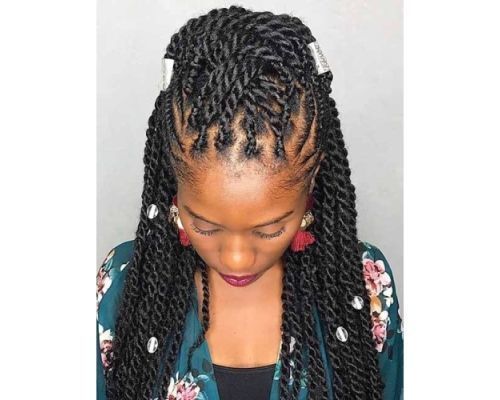 21. Casual Twist Ponytail
If you want a casual kinky twist style for a regular day, go for a kinky curly ponytail that you can even turn into a bun or top knot. This is a very practical, convenient and brilliant hairstyle.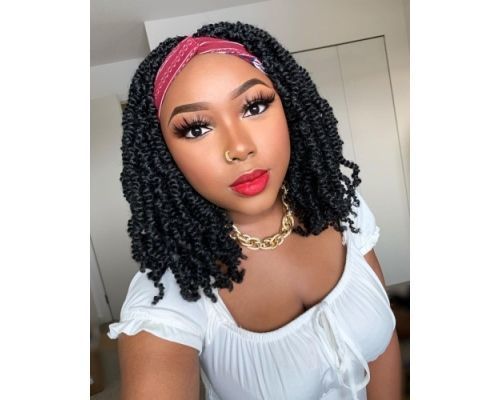 22. Hairband on Kinky Twists
Hair accessories can make even the drabbest of styles look fab. Even though kinky twists always look attractive, you can make them all the more gorgeous by styling them with a hairband.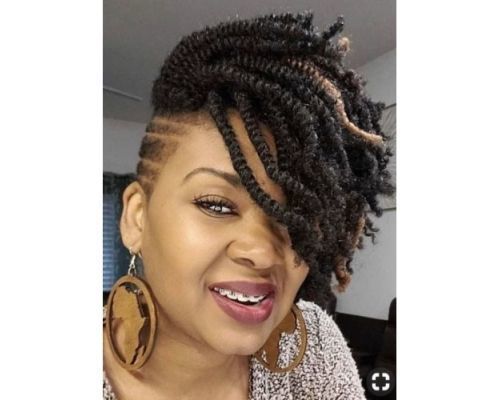 23. Kinky Twists with Shaved Sides
If you follow Jill Scott, you know how much she loves her African roots and sports afro kinky braids a lot of times. Get inspired with her trendiest look and go for a steep undercut paired with your stellar kinky twists.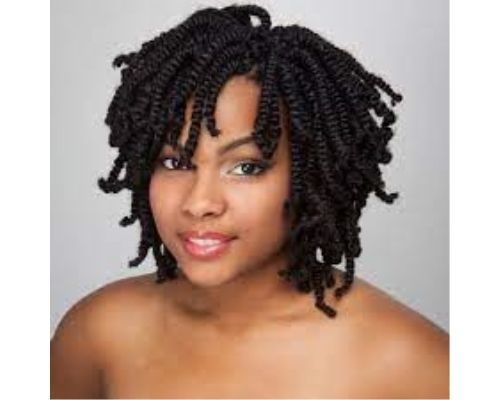 24. Kinky Twisted Bangs
If you have layered and shorted braids, style them up with bangs. Trust me, you will not regret it. Braids with bangs make for a very funky and fresh look as it is a very creative way of flaunting your mane.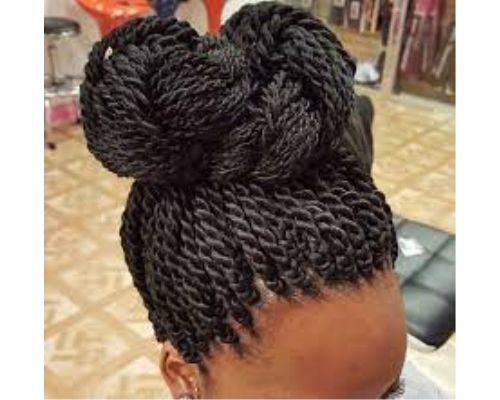 25. Knotted Updos
You can wrap up your natural or afro kinky braided hair into a top bun for a classy look. Make sure to keep it loose and let some strands fall on the front like bangs. Voila! You have a sexy hairstyle in no time!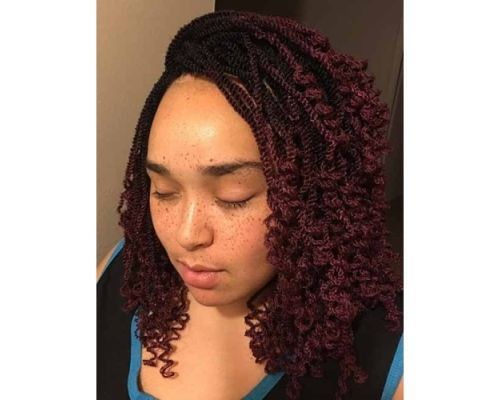 26. Pixie Kinky Twists
Pixie haircuts look absolutely adorable and what makes them all the more amazing are long bangs. To take things further up a notch, go for intricate kinky twists and a creative undercut.
27. Angled Bob Cut with Twists
The perfect way of displaying your kinky twists is through a nice bob haircut. Angled and inverted bob cuts with kinky braid hair are dynamic styles that are a must-try this year.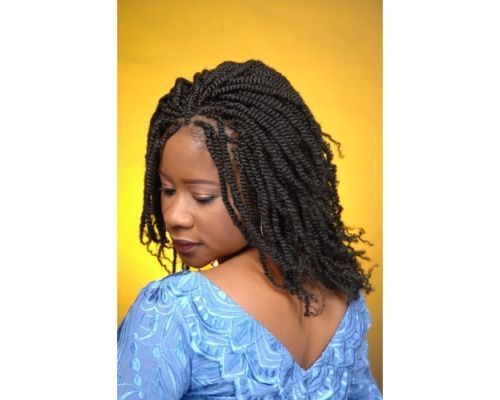 28. Side Tossed Twists
If you want to keep things simple and easy, just toss your kinky hair for twist on one side, move your fingers through them and that's it! Your stylish and carefree look is ready in seconds!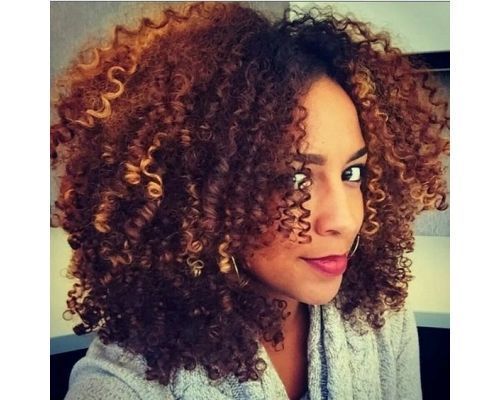 29. Coloured Kinky Curls
No matter what style you choose, kinky twists look all the more glamorous in colour. Be it a copper, red or brown shade or dual tones, colour splashes or hued tips- there are endless options to dive into and make your twists even more intriguing.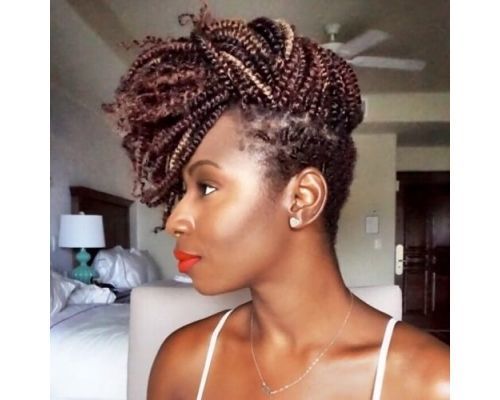 30. Fauxhawk with Kinky Twists
For this impressive hairstyle, start by braiding your hair vertically at the back and the sides. The spectacular carnival of twists flowing from the top will make you a cut above the rest for sure.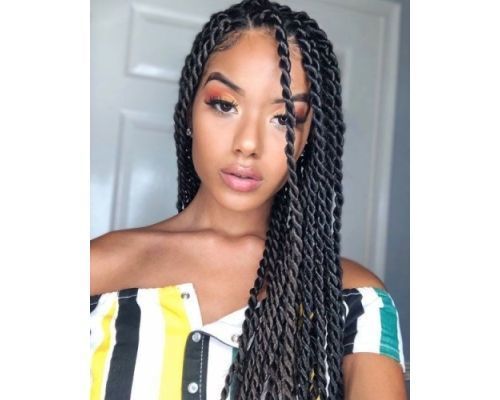 31. Sleek Kinky Braids
If you have moved on from the voluminous, shapely and dynamic hairstyles, just let your kinky twist braids fall on your back. Set them up with a hairstyling gel for that sleek and shiny look and you are good to go.
These are some of the most popular and stunning kinky twist hairstyles to make your tresses look like they are worth a hundred million dollars!