31 Stunning Afro Hairstyles For Women - 2023
Ana Campbell
Updated At 04 Jul 23
If afro hair is something you are blessed with, you are bound to cherish the voluminous aesthetic it provides! There might hardly be any other hair texture which is this versatile when it comes to hairstyles. It takes seconds to switch it up to another style.
It is no longer a difficult task to manage the texture of one's natural afro hair for there are hairstyles that would not require a run to the salon. Be it waves, cornrows or coiled hair, we have got you covered! Let us head to 31 stunning afro hairstyles that you should give a try in 2023!
31 Stunning Afro Hairstyles For All Hair Types - 2023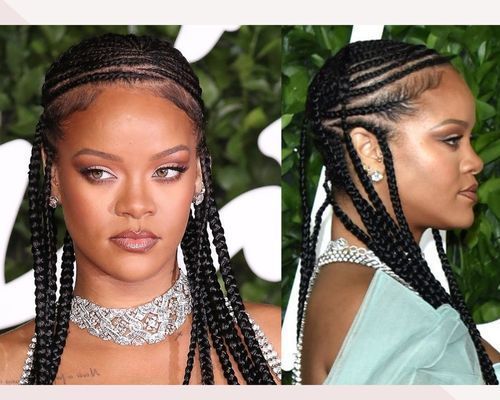 1. Afro Braid Hairstyle
Braided hair look elegant and extremely stylish at the same time! It demands a lot of efforts and maintenance but it suits all face shapes and hair textures! If you are looking for inspiration for braids hairstyles then this is a perfect one.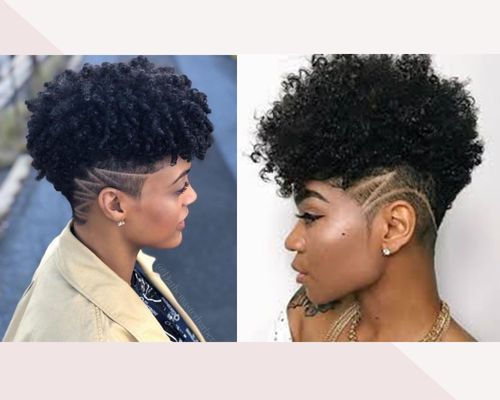 2. Short Afro Hairstyle
This shaved afro haircut with short hair might do wonders if you are in for a hair statement! Trim the sides with designs, patterns and shapes the way you like, keeping the top hair short and well shaped to show off the sides. One of the best hairstyles for black women, this short haircut is stylish and looks elegant too.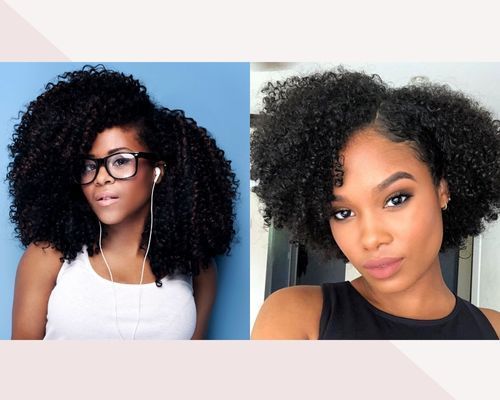 3. Side Parted Defined Curls
This natural afro hairstyle is amazing to make the hair look a bit different than every day. Just a side part can add features to afro hair! One of the best hairstyles for black curly hair, this side parted haircut looks elegant and adds the required dimension to your look.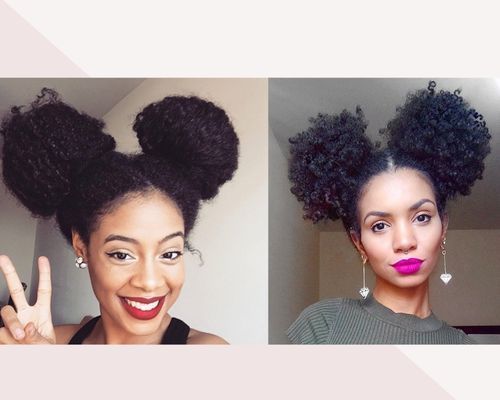 4. Space Afro Hair Bun
What is better than an afro bun? Two afro buns! This is extremely adorable and suits a child as much as it suits and adult woman!
Check out our guide to find the best cornrows hairstyles with natural hair which include layared hairstyles, box braids, side parted hair, center parted hair and many more.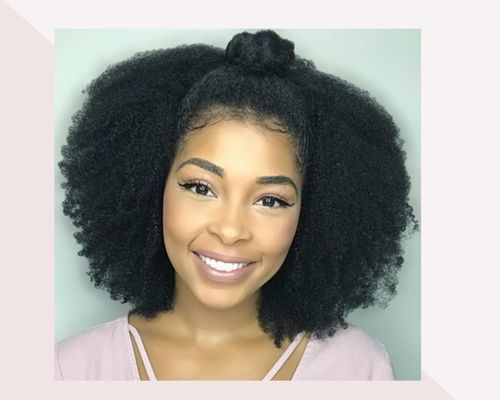 5. Half Up Hairstyle
This is quite a common hairstyle but looks more gorgeous when your hair is of afro texture!
Read More: Best Cornrow Hairstyles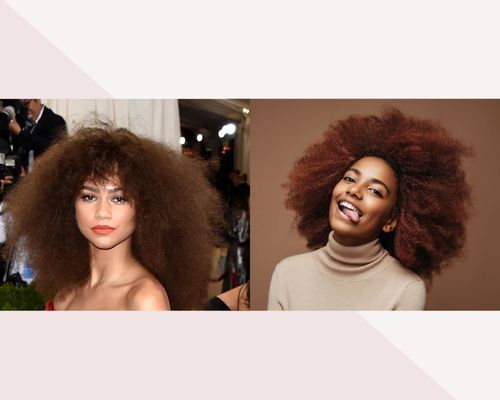 6. Brushed Out Afro Hairstyle
Brushing out the curls can be a challenge but it looks careless, effortless and can rock a simple event for the day! it is a must try afro hair styles for ladies! You can also try kinky twist hairstyles as these look stunning and provide the required dimension to your hair.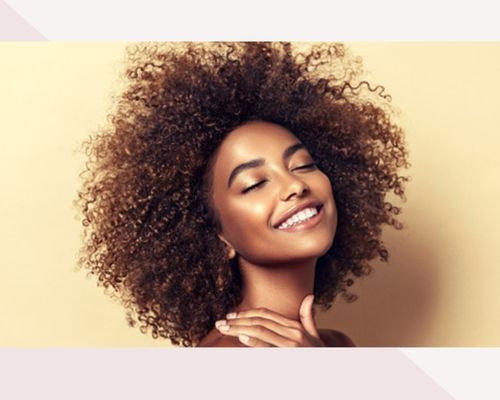 7. Natural Afro Hairstyles
Some women tend to have dense and fuller hair. This is dramatic, stylish and can show off your hair volume. To achieve this, you might even cut it in circular shape. One can also go for crochet braids as these look stunning and unique.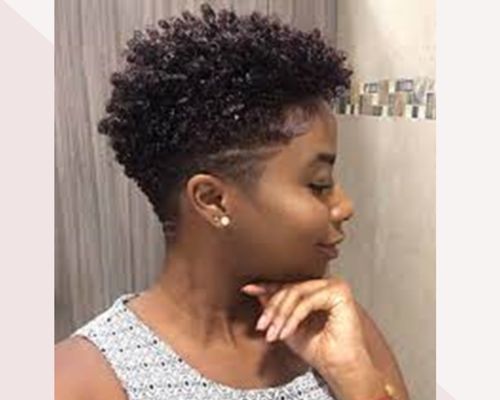 8. Tapered Cut Afro Hairstyles
If you are someone who loves looking chic and cool, and want to manage your natural afro hair with ease, this afro hairstyle with minimal cuts can do it for you. You can opt for shaving one or both the sides of your hair and achieve your desired look.
If you are looking for inspiration for braids then do check out our guide on fulani braids as we list 25+ stunning hairstyle options for all hair lengths and textures. From ponytail, braids with beads to long fulani braided hairstyle, we have covered all of them.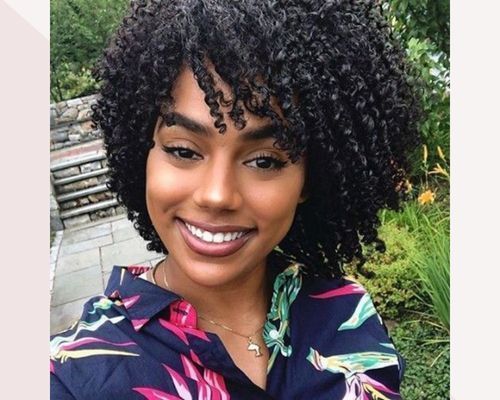 9. Coiled Afro Hair
This is one of those natural afro hairstyles that require a lot of maintenance and care to avoid breakage. Coiled afro hair looks like coiled wires and accentuates the volume of hair! Those coiled curls gives elegance to the overall look, so a little maintenance might be worth it.
Read More: Best Hairstyles For Black Women Over 50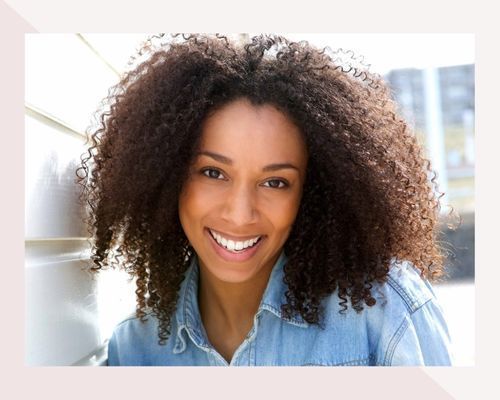 10. Centre Partitioned Afro Hair
A head full of afro hair adds a lot of weightage to your head, and may sometimes look a bit heavy as compared to your entire body. Centre partitioned hair distributes the hair evenly, and might be easier to pair with any style you wish to flaunt. This hairstyle is a must try for the ladies!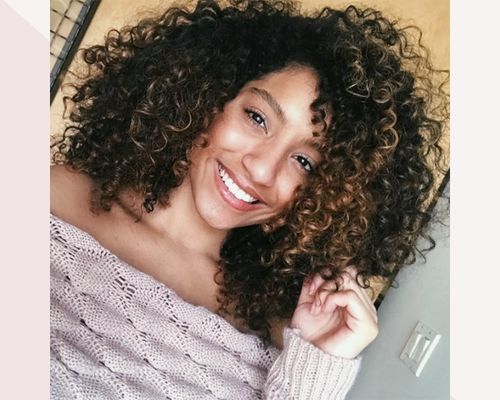 11. Afro Spring Curls
This natural afro hairstyle might be one of the most popular hairstyles out there. There are many non-black women who try achieving the stylish spring curls but when afro hair is in question, it is way easier to pull these curls off! Spring curls is very modern, and demands great care to maintain.
Read More: Best Short Hairstyles For Black Women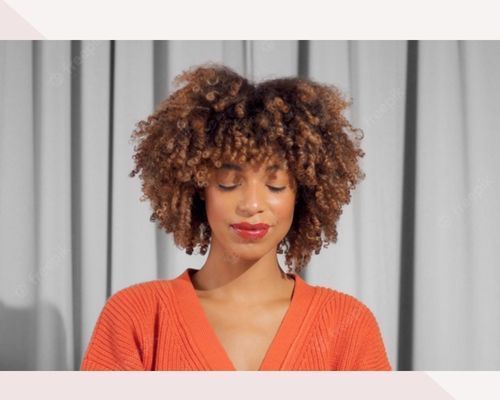 12. Textured Curls
Textured curls might do the thing for you if you are not into coils or wavy curls, but want to experiment with your hair and achieve something new. These curls can be achieved easily by moisturizing your hair well though these curls required a lot more care.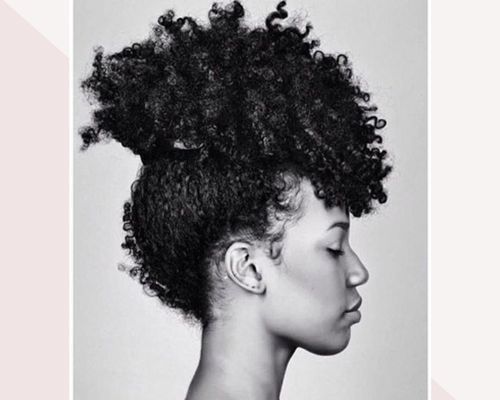 13. New Afro Hairstyle
This hairstyle demands the afro hair to take the shape of a pineapple, ideally using elastic bands or satin scrunchies. This is one afro hairstyle for ladies that deserve to be given a shot this year. It takes a bit of time, but it might be a saviour for you especially in the scorching summer heat!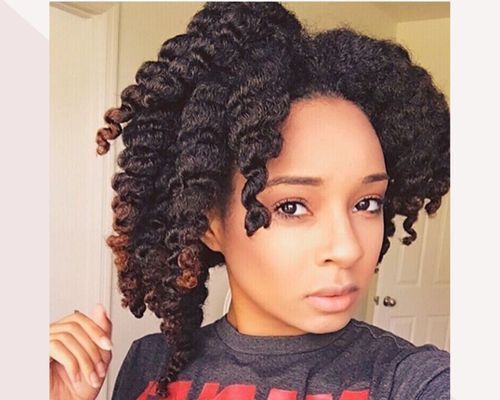 14. Twisted Afro Hairstyle
This one is a protective hairstyle that protects the hair from damage, heat and split ends. It also looks fresh, and is mostly suitable for medium length afro hair!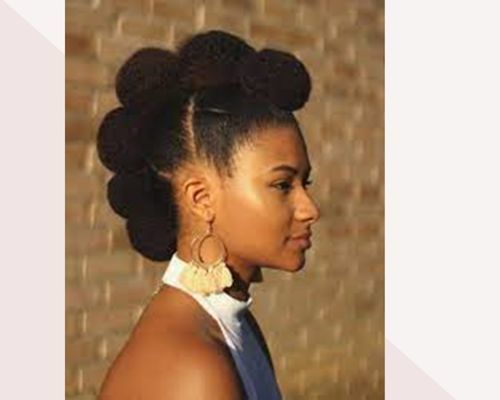 15. Mohawk Hairstyle For Afro Hair
Mohawk seems an exclusive afro hairstyle since it is made for the afro hair texture. It is dramatic to look at, takes a lot of time but is a must try if you want to experiment with your hair. Mohawk hairstyles give you a stylish statement and can be achieved by folding your hair as required.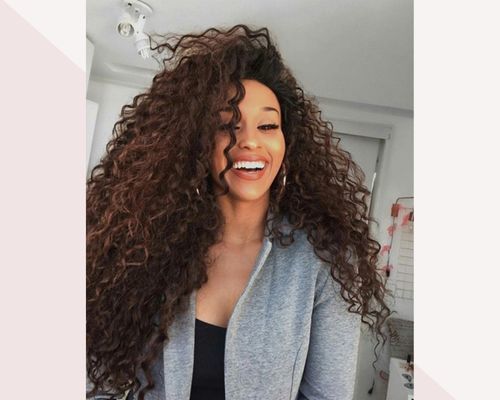 16. Long Afro Hairstyle
Super long afro hair can be beautiful to look at, even though the heat might tempt you to chop them off. Regular trims to maintain healthy hair might be ideal! Who doesn't want long, lush and healthy hair!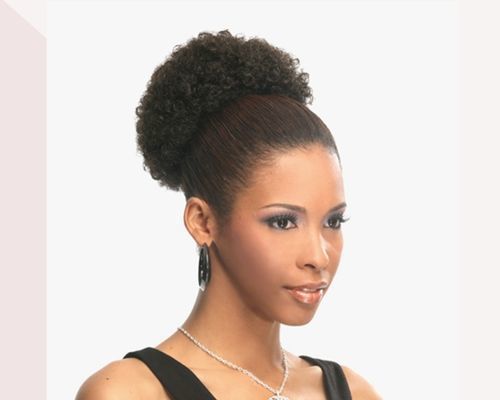 17. Afro Puff Hairstyle
Hot weather or not, when one has afro hair one needs to find out a way to manage it due to its volume! Typing your hair up to a top puff like this might be both stylish and relieving! Just leave some hair falling on your face to look effortless and you are good to go.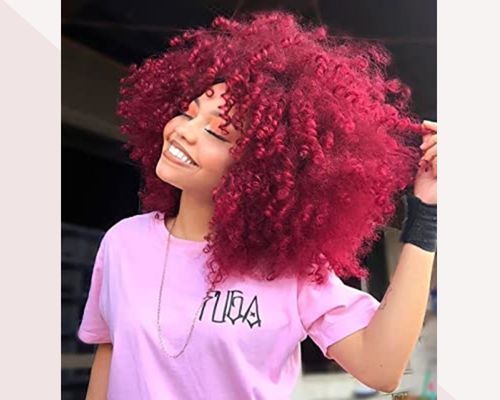 18. Coloured Afro Hairstyle
What better way to show off colours than dyeing your hair with one? Afro hair texture with subtle or bright colours look out of the box and might attract some attention on the go! Get crazy, expressive with hairstyles this year.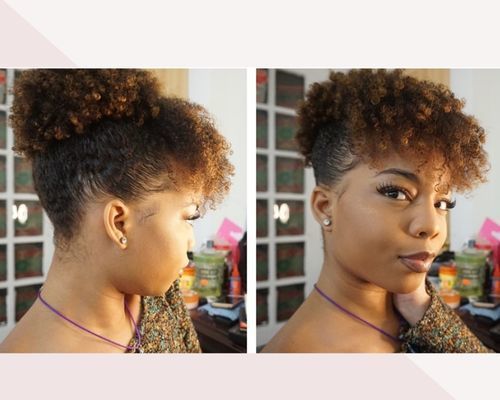 19. Short Afro Hair Puff
If you have the tendency to cut your hair short time and again, this one might become your new favourite! This short afro hairstyle is worth a try.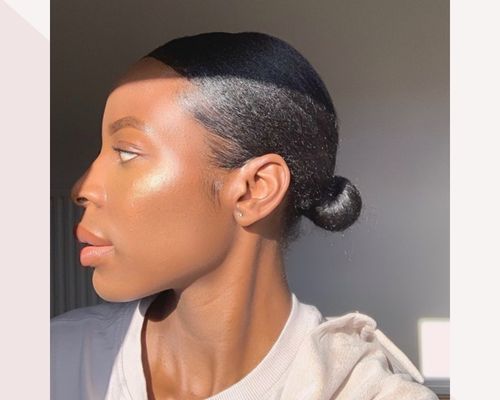 20. Low Afro Hair Bun
You can pull your hair from your face with the help of this low bun afro hairstyle. It can also be paired with braids at the front to give it even more style.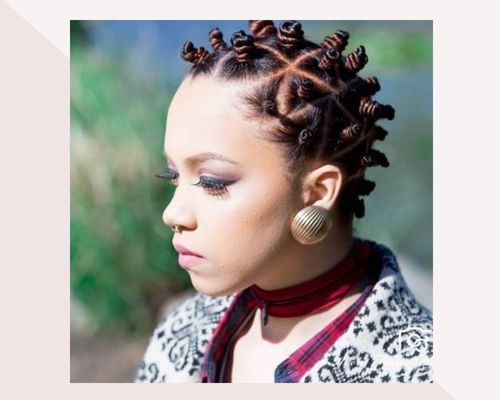 21. Bantu Knot
This is one of the traditional afro hairstyles that are not as popular as the other hairstyles. Bantu knots can be styled with the entire hair or just some sections!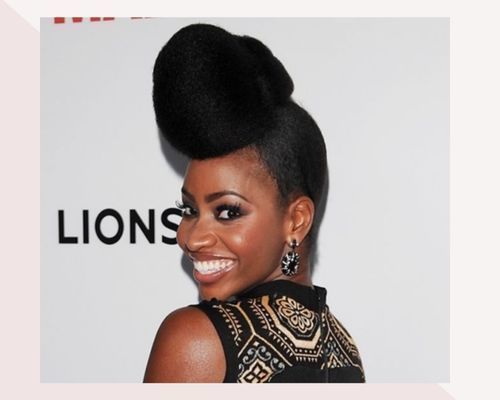 22. Front Afro Hair Bun
Keep the front section of the hair busy with this front bun afro hairstyle! Secure the bun properly to make sure it doesn't move from its place. The front hair bun is for the win!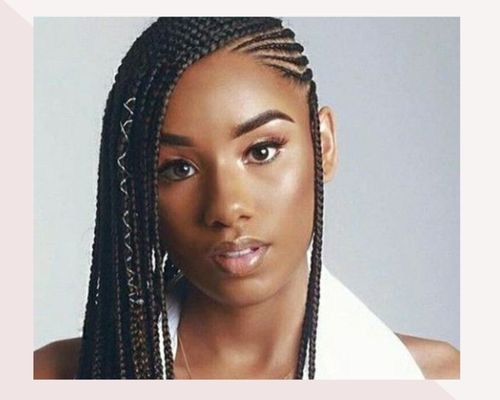 23. Famous Cornrow Hairstyle
This afro hairstyle might be the most vividly known hairstyle worldwide. Not only black women, but women all around the globe love it.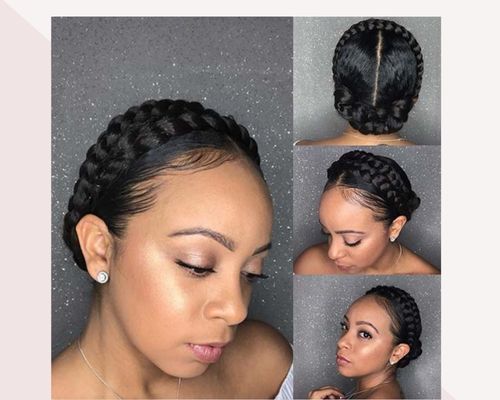 24. Halo Afro Hairstyle
This is another one of the protective hairstyles meant to save your hair from damage. Just a week of this hairstyle would save you much damage to your hair.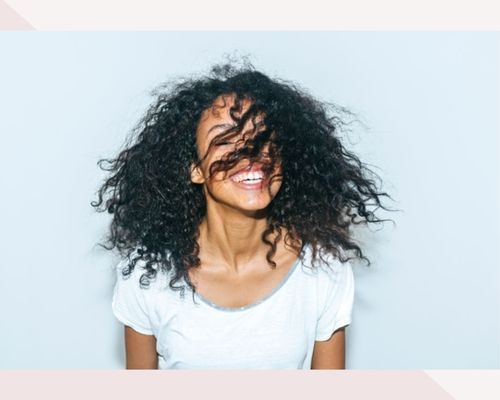 25. Relaxed Afro Hair
This is achieved by braiding the afro hair, spraying water, letting it dry out completely and then removing the braids. The hairstyle looks fresh and effortless!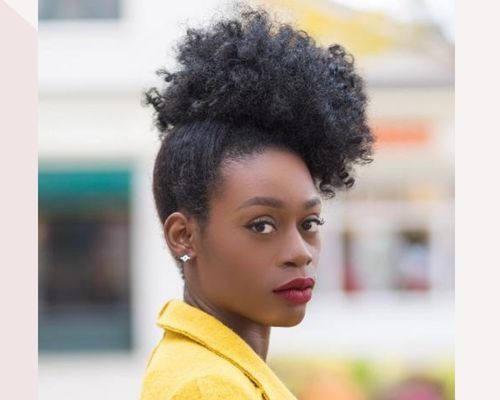 26. Fancy Puff
Adding accessories to your afro puff hairstyles can make it more stylish and apt for any sort of event. Headbands, pretty clips, etc, with a puff would look just right!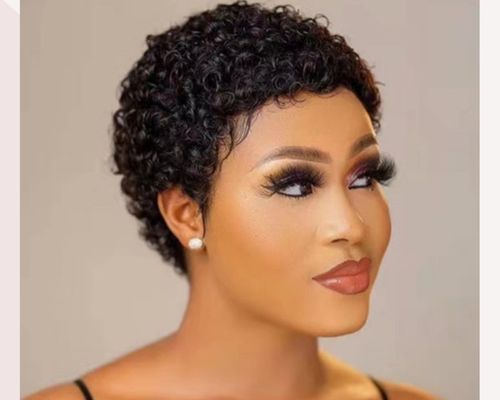 27. Pixie Afro Haircut
When you already have a texture, it is easier to rock a pixie afro haircut. To maintain a glossy pixie haircut, use styling products to keep it smoother! Pixie is fun to style and even more fun to flaunt.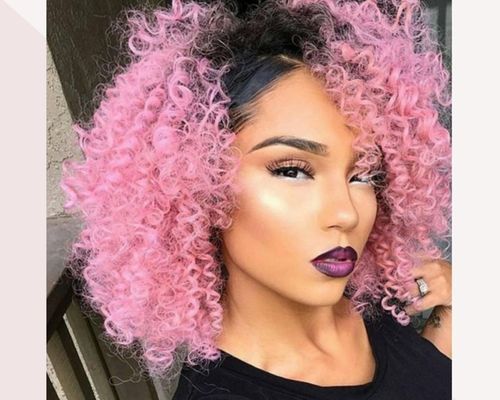 28. Pink Colored Afro Hairstyle
Weaving hair makes hair curly while protecting your natural hair from damage. When you dye your weave, this prevents your natural hair from getting damaged by bleach and colour! It is better to colour the ends for rocking a dark and light colour combo!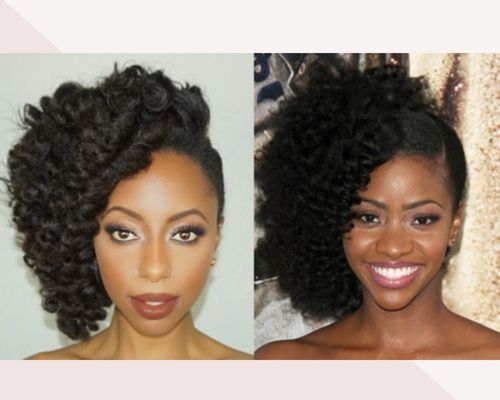 29. Updo Afro Hairstyle
Play with updo hairstyles by parting it on the side! Add funk by leaving the front section of the hair and pin it near the ears, creating bangs. This side updo hairstyle with bangs is just the mood for any date, event or shows!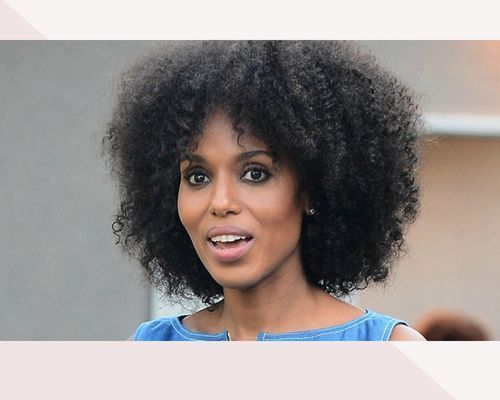 30. Medium Afro Hairstyle
If you are guilty of straightening your afro hair and is now growing it out, a medium afro haircut might work for you. It requires less effort but is perfect to bring your natural texture back.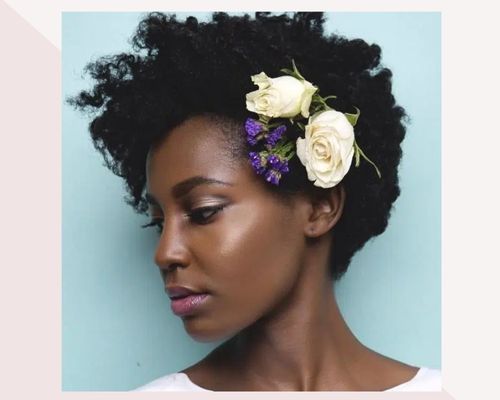 31. Floral Afro Hairstyles
Adding flowers to your natural afro hair might sound a bit extra but it is perfect for warmer seasons!
Related Articles