51 Stunning Short Ombre Hairstyles And Haircuts
Ankita Ghoshal
Updated At 22 Sep 23
If you have amazing short hair and want to experiment with them, ombre must be what you are looking for. Short ombre haircuts are all the rage these days and they look very cute. Ombre is basically a hair technique that seamlessly blends two colors together. It is one of the most gorgeous hairstyles to work with. Here are 51 stunning short ombre hairstyles for your perusal. These short haircuts have been trending this year.
51 Stunning Short Ombre Hairstyles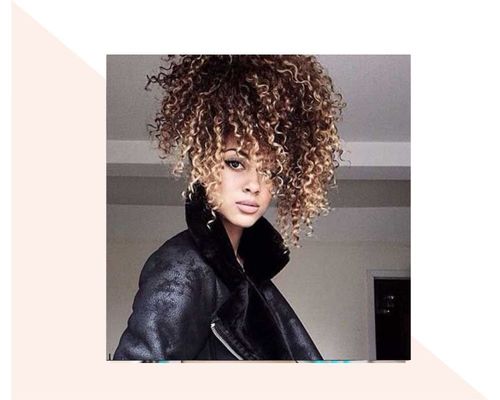 1. Curly Wedged Brown To Copper Bob
One of the cutest ombre hair styles, a wedged bob with all its gorgeous short layers at the back, looks spectacular. The loose curls make the ombre transition even better. The hair gets more volume and bounce as it is parted from the side. We are totally digging for this curly bob look!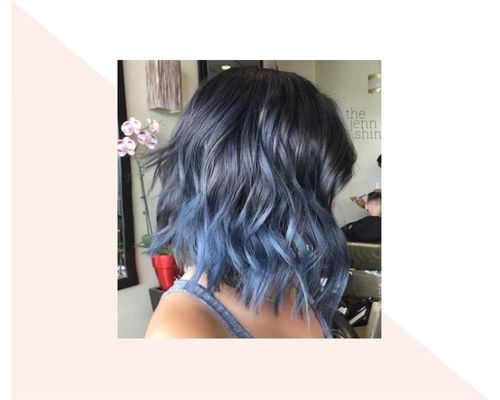 2. Pastel Short Ombre
Undoubtedly, pastels look extremely pretty on short ombre haircuts. Picking the right shades might be a tricky. If you are not sure what shades to go for, get a pixie pastel ombre done because it is universally flattering and looks fabulous on a short hair cut.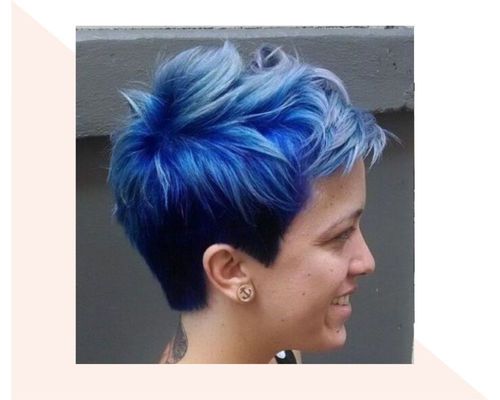 3. Very Short Blue To Black Ombre
Don't worry much if you have extremely short hair and want to sport an ombre. There are various ombre hairstyles for short hair. One of the cutest among them is the pixie ombre transition from blue to black. Feather cut also looks stunning if you are looking for a hair makeover.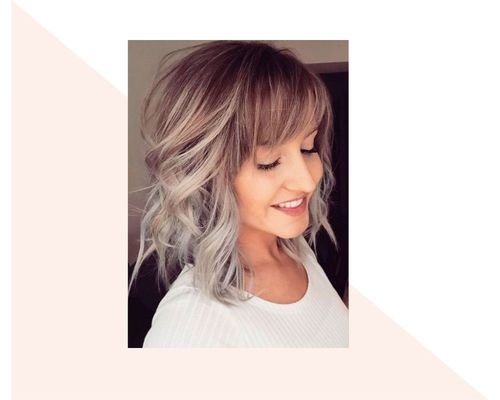 4. Ombre with Bangs
Short ombre hair with bangs is a very courageous hairstyle to go for. But the best part is that it never gets boring. Multiple colors on the bangs and ombre tips look downright astounding. Women with ombre bangs are really rare to find.
Check out our guide on French braid hairstyles to find the stunning options available for a complete hair makeover. From long hair to curly hair, we have covered options available for all hair lengths.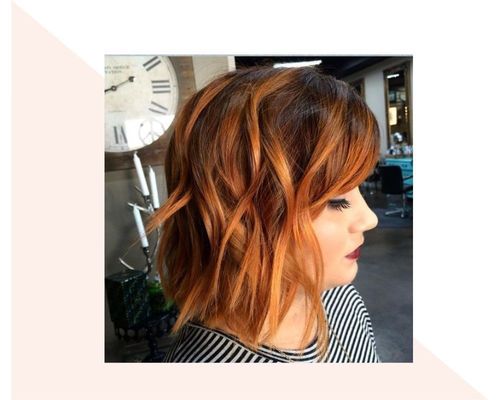 5. Deep Copper Ombre
It's been few years since copper has become a trendy color for ombre hair styles. If you have dark natural hair, this color would look amazing on an ombre haircut for you. Copper looks gorgeous with a dark brown or black foundation. It is a great ombre hairstyle for black hair. If you have short hair and want to try something completely new, then do check out our guide on buzz cuts for women as we list 25+ stunning options for hair transformation.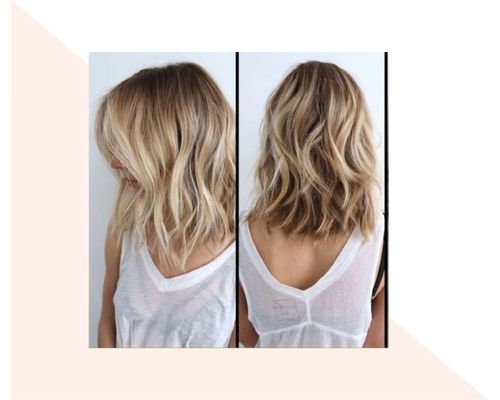 6. Long Wavy Brown to Blonde Ombre
This voluminous bob cut is going to make your short hair with ombre look stunning. For this ombre haircut, the hair begins with a glossy brown which blend in a shade of deep caramel blonde. The hair is in shorter layers at the back and falls on the face with long lovely layers. The hair ends are curled and then back combed for getting a bouncy style.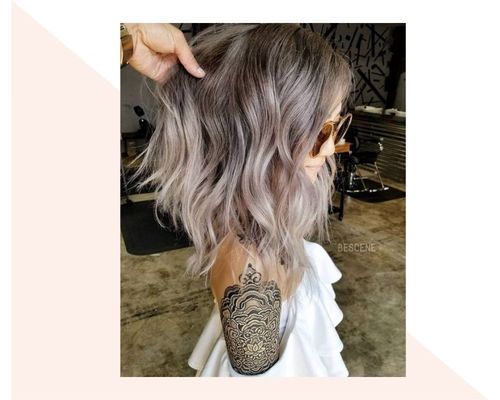 7. Blonde Brown to Ash Ombre
This is one of the most loved short ombre haircuts which is a beautiful mix of colors. The short ombre hair color looks lovely, starting with a brown and then blending into a lighter brown and getting an ash blonde at the end. This look has a slight pink hue too. To get an ultimate party avatar, you can add loose waves to your bob. If you are looking for bridesmaid hairstyles options, then new hair colors like blonde brown, ash ombre can go really well.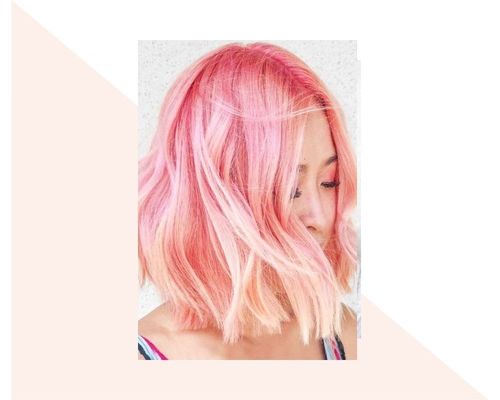 8. Ringlets of White to Pink
This ombre haircut is really to die for. Starting with a bright white hue and blending into a gorgeous pink at the tips, the gorgeous ringlets through the hair look fantastic. The beautiful color transition adds to the volume and vibrancy of the ombre hairstyle.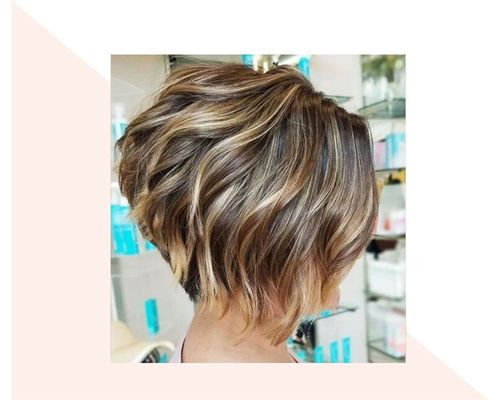 9. Curly Chocolate to Caramel Crop
This fantastic curly crop is shorter from the back and finishes with longer strands while moving towards the face. It looks best with pretty loose curls at the end. This cut makes for a great ombre short hair with a transition of brown to blonde that looks stunning.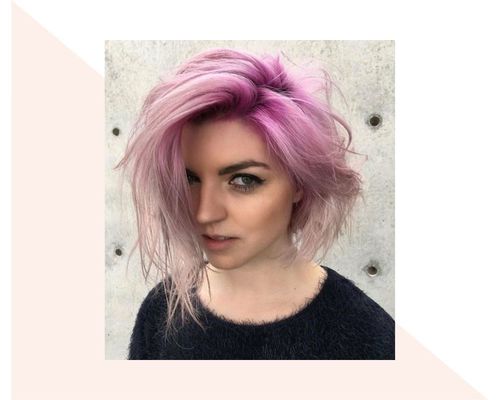 10. Short Boho Ombre
We are in love with all things bohemian. If you want this beautiful boho ombre haircut, Get started by sorting out the colors for yourself. If you have long or chin-lengthed hair, you can try out the chic beads, rings, braids and other such cool accessories to give that real bohemian vibe.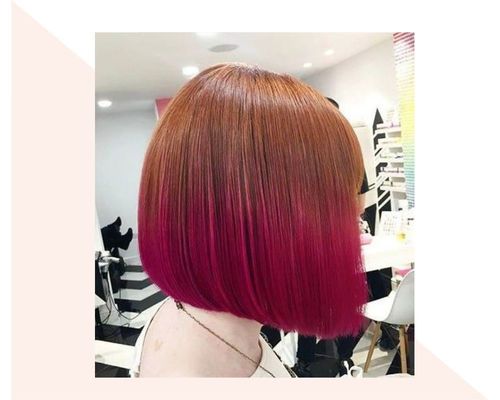 11. Sleek Ginger to Pink Bob
If you want a sexy short ombre bob haircut, go for this to steal hearts. The vibrant transition from ginger to pink is just too adorable. To look more elegant, you can go for a straight bob that has a slight graduated line from the back to front. Finish the look with a fringe to shape your face beautifully.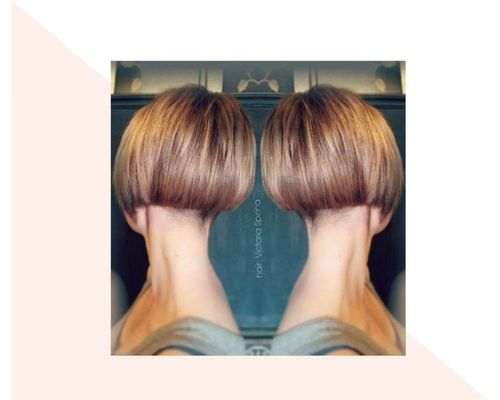 12. Brown To Blonde Shaved Bob
If you are looking for a unique short ombre bob, this would be the right one for you. For this look, you need to get the underneath hair layer close to the head shaved and then for a smooth finish, get a beautiful pattern shaved through it. A classic bob is formed at the top layer that is a beautiful blend of dark brown and blonde which is swept in a certain way for revealing the beautiful pattern underneath.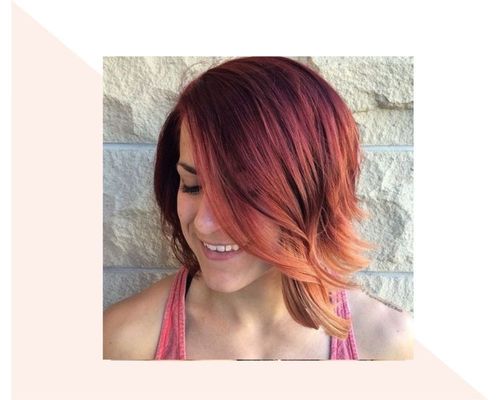 13. Curly Bob with Red to Copper Ombre
This is an incredible ombre haircut which is among the most loved ombre hairstyles for dark hair. It goes shorter at the back and longer towards the front and near the jaw line through a graduated line. It transitions from a gorgeous dark red to a bright and light shade of copper down at the tips. The hair ends are curled for creating a bouncy silhouette.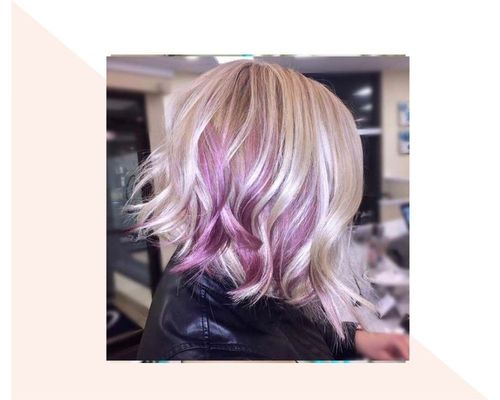 14. Curly Purple to Blonde Bob
This is one of the prettiest short ombre haircuts to go for. Go for a glossy dark purple shade transitioning into a warm and bright blonde at the tips. The bob style makes it look even more incredible. Short at the back and longer at the front, the hairstyle gets its finished look with the cute curls highlighting the color blend.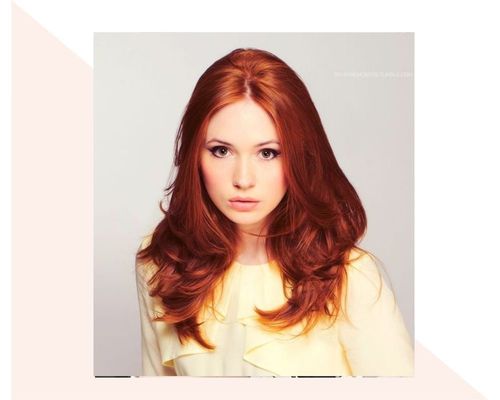 15. Tousled Brown and Copper Crop
This is a great style to flaunt for ombre hair short. This stunning crop is created by cropping incredibly near the head and the back of hair gets a pretty dark brown color. The top part gets its finish with a longer layer that is brought in front for creating the lovely quiff style. The quiff gets a sexy copper shade and is finished with rough tousle.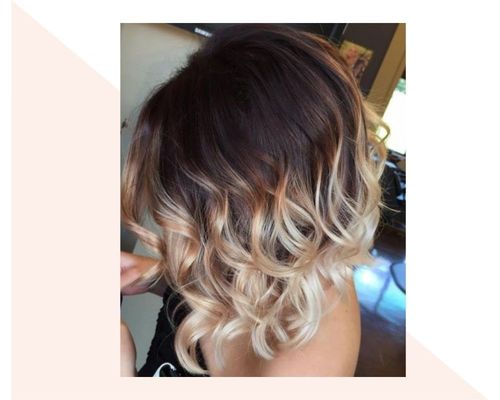 16. Blonde Styled Ombre
If you are looking for cute short ombre haircuts, this would look phenomenal on you. To make your hairstyle stand apart and shine, you can go for a daring cut. For example, get long pixie cut and shave one side or go for a bob haircut or an undercut. Short ombre blond hair looks great.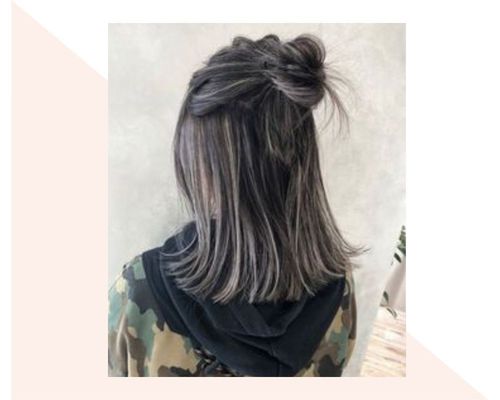 17. Black to White Contrast
If you love short hair with contrasting ombre shades, black and white will be classic for you. Although it isn't a common ombre choice for hair, it looks fabulous nevertheless. Begin with black base that would blend to a pretty white.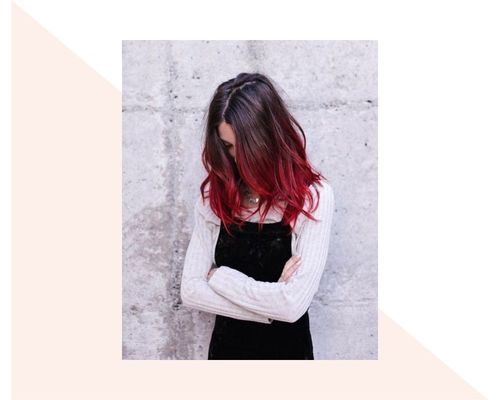 18. Red Ombre
If your hair is naturally dark brown or black, red would be the perfect hue for your ombre hair.  You can go for a dark crimson or a cherry red- both look equally attractive and the transition colors look amazing together.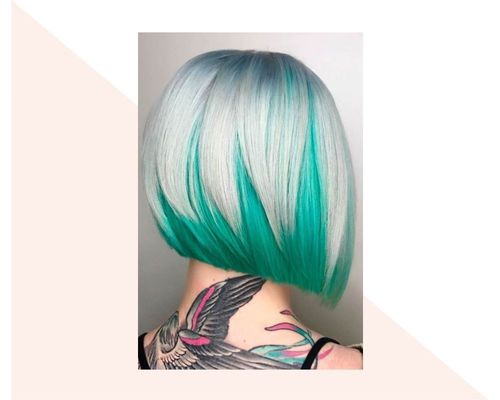 19. Silver to Blue Bob
If you want a sexy ombre color short hair, go for this gorgeous bob that is edgily chopped above shoulder length. A bright silver merging with a bubblegum blue makes for a great ombre transition. To get more bounce and volume, the tresses can be curled.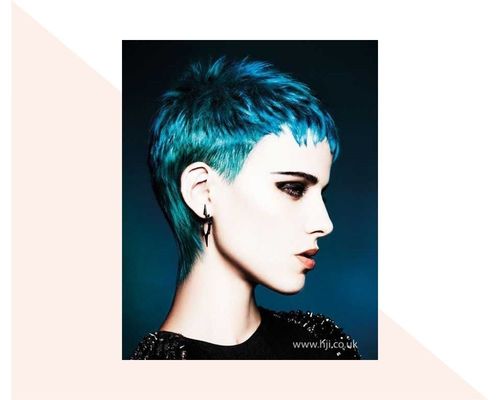 20. Pixie Dark to Light Blue Crop
If you are looking for short straight ombre haircuts, go for this style and you'd never regret it. For this, the hair is cut on bottom layers from a very close distance towards the head. The top layer falls slightly longer for creating a sweeping look. A deep denim blue blending with icy light blue looks magical.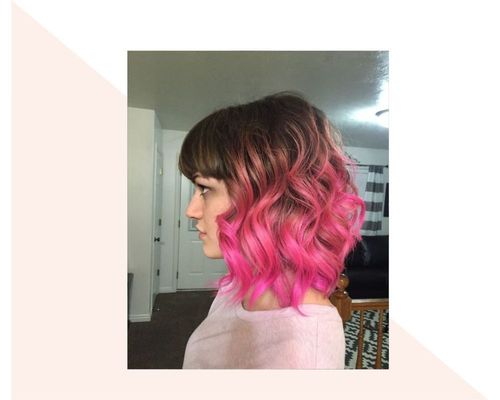 21. Hot Pink Ombre
If you want your hair to match your bright personality, choose hot pink for your ombre and see heads turn. It may look too loud to some but it's all about your personal choice and style. It indeed looks really cool and funky.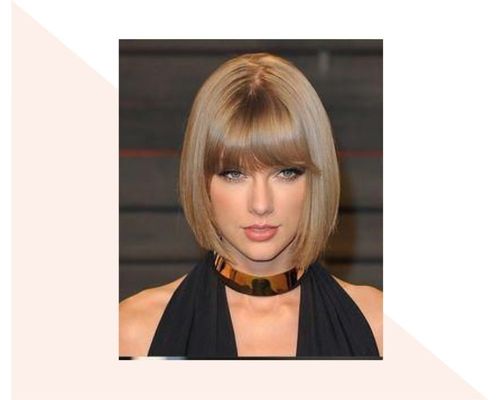 22. Short Ombre with Blunt Bangs
Blunts can make any hairstyle super cute. If you go for bangs for your short tresses, you can create a beautiful contrast using the secondary color.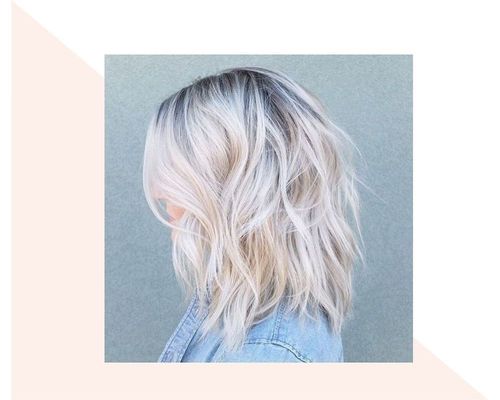 23. Dark Roots and Bleached Blonde
Nothing screams summer better than this hairstyle. Keep your dark roots uncolored while bleaching the locks to create a beach hair effect. This looks amazing on all kinds of hair length.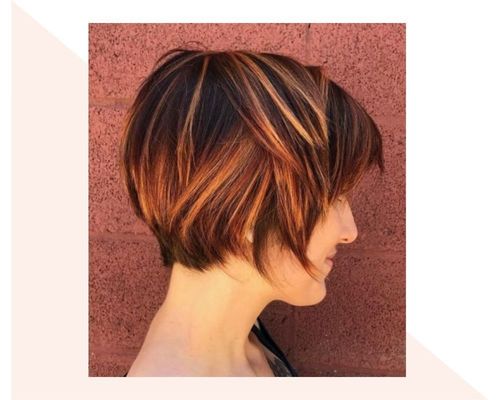 24. Blonde, Copper and Brown Bob
This straight bob looks stunning. The hair is finished slightly longer from the front and falls around the jaw length while going shorter towards the back. With a centre parting and beautiful color blends towards the tips, this hairstyle is super adorable.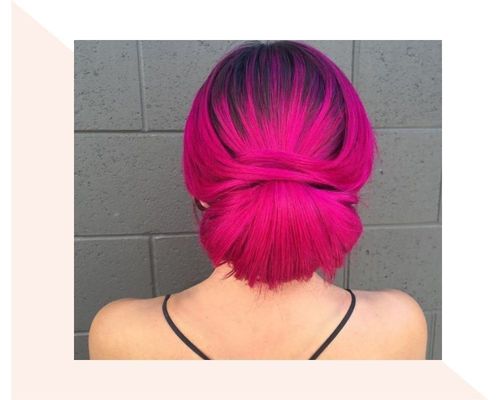 25. Short Magenta Ombre
Magenta is one of those colors which are topping the charts in 2022. If you don't want to attract too much attention, go for a darker base for your ombre and see the style spill magic.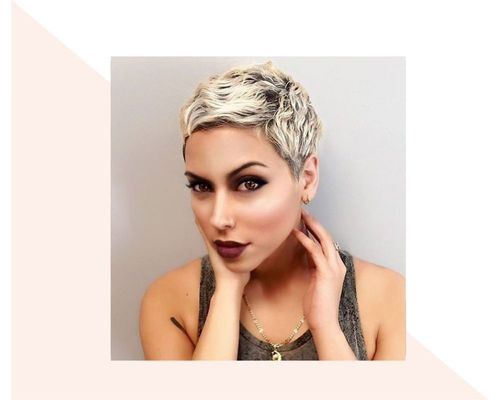 26. Curly Blonde Pixie
This pretty pixie crop gets its finish with short layers and a lovely sweeping fringe over the forehead. The ombre transition from a dark to a lighter blonde looks great on the curls that make a spectacular tousled edge.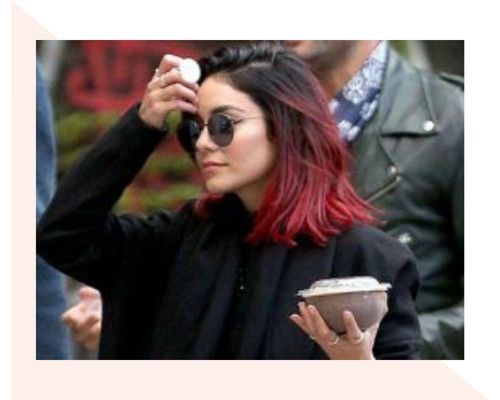 27. Short Hair Balayage
The biggest hair trend of the year is balayage and it looks wonderful on ombre. The color gradient becomes more discrete when ombre meets balayage. This also avoids the dip dye effect which many ombre haircuts come with.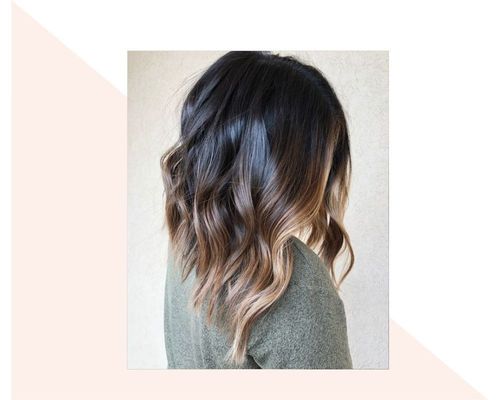 28. Highlighted Short Ombre
Adding highlights to short ombre hair would take your hair game to the next level. Highlighting the locks would accentuate your secondary color more and give a dynamic hairstyle with a lot of texture. Any tone would work great when you go for this technique.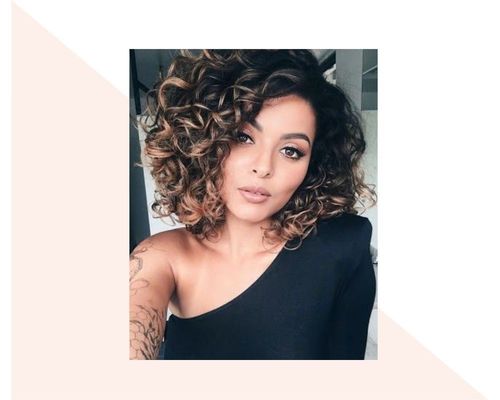 29. Short Curly Ombre
If you are blessed with naturally curly hair, jus dye a certain part of the locks to add a pop of color. Use any color of your choice as the curls would be standing out no matter what shades you go for.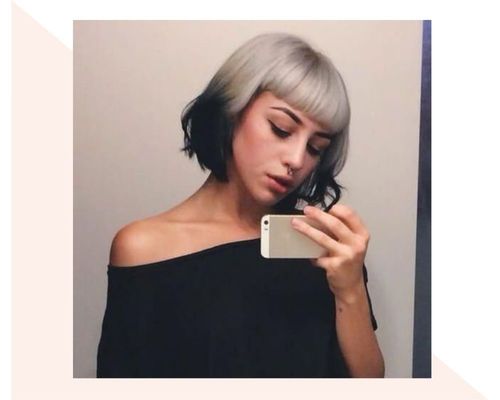 30. Short Reverse Ombre
If you want to give your ombre hairstyle a twist, go for light to dark instead of the usual dark to light ombre. For instance, using a silver base while going for black as the secondary color looks very cool.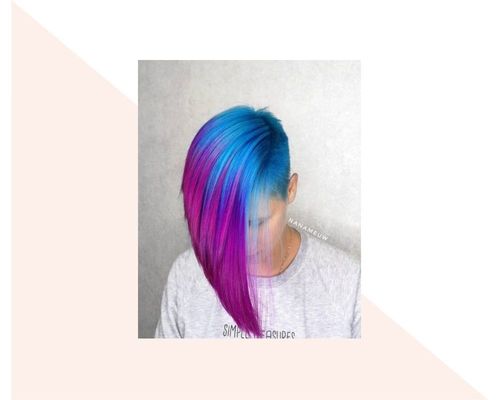 31. Pink and Turquoise Ombre
The combination of pastel pink and dark turquoise is a treat to the eyes. The crown braid adds more beauty to the hair and makes the colors stand out. It is no less than a major hair goal.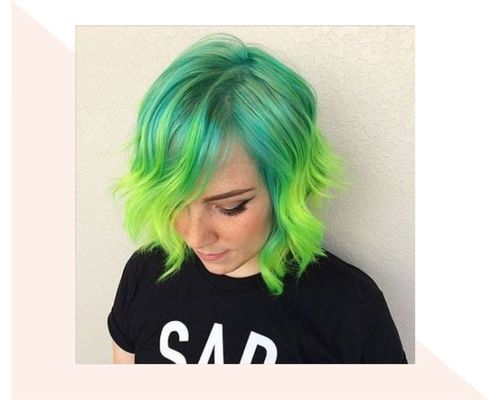 32. Short Green Ombre
If you are up for experimenting with unconventional shades, go for a deep green. You can also try emerald or bright shades of the same color with black as the base. It looks good even if your hair color is light.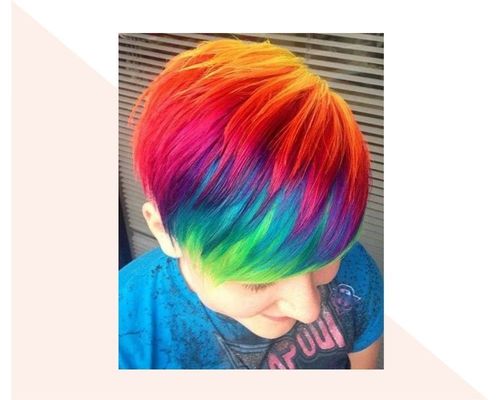 33. Short Rainbow Ombre
No hairstyle can beat the cuteness of rainbow hair. Although you must have seen long hair with rainbow highlight but have you ever thought of the same color on short haircuts? Go all bonkers and add all the shades of rainbow to your pixie haircut to raise your cuteness quotient to a different level altogether.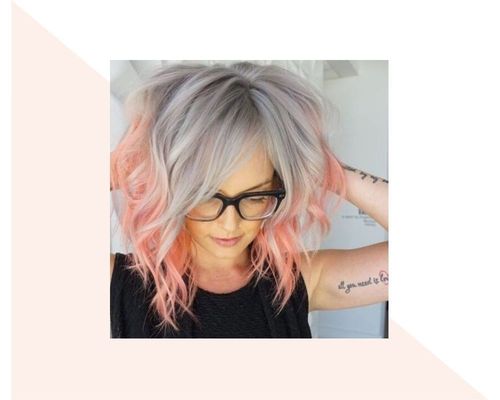 34. Peach Tips and Silver Hair
Silver with peach is a beautiful yet very rare ombre combination that you can find. These metallic pastel colors look flattering on every skin tone and if you have wavy hair, it would look even better on you.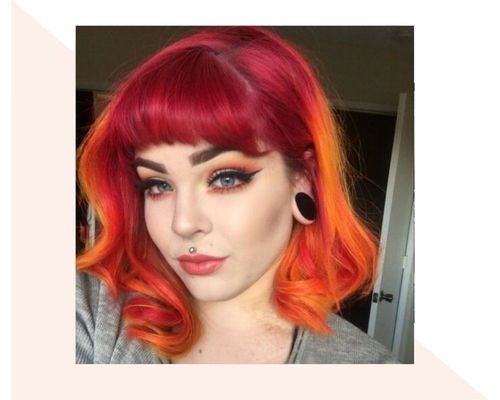 35. Warm Palette Ombre
Neon orange and candy red palette not just looks heartwarming but also moves towards completely a new end of the color spectrum. It looks amazing on people with light eye color and pale skin and you can even team it up with cute bangs.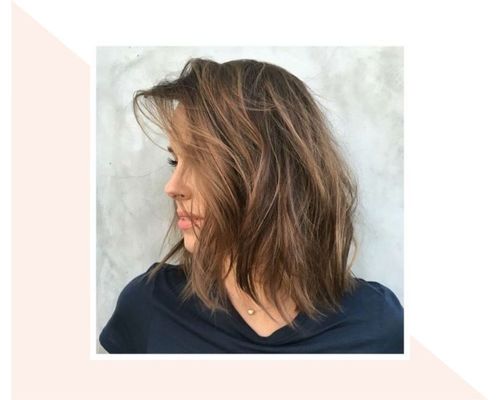 36. Short Cappuccino Ombre
If you want to keep your natural look intact while trying ombre, fog or the short cappuccino style. This style takes light brown tones and blonde to mix them together for a milk coffee ombre effect.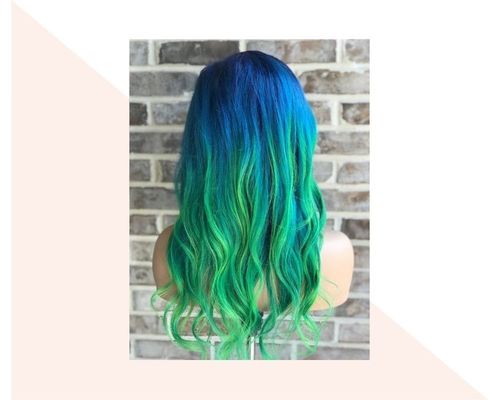 37. Short Navy to Green Ombre
If you want a cold-color palette, go for cooler shades like navy hair melting into green tips. It is a part of mermaid hair trend that took the fashionistas by storm last year.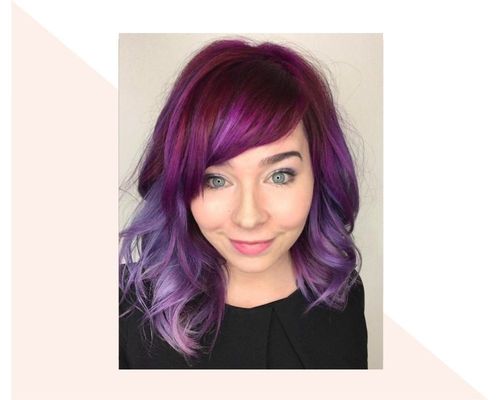 38. Short Purple to Magenta Ombre
The best part of trying out short ombre hair is you can choose unconventional colors o the same shade family. A dark purple ombre melting into magenta at the tips look so very glamorous that people wouldn't ever stop looking at you.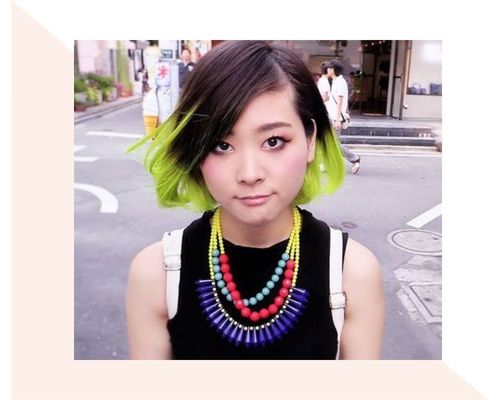 39. Short Lime Green Ombre
Take your neon love up a notch by not just sporting it on your clothes but also your hair. Short lime colored ombre is all the rage these days and it looks super cool on short hair.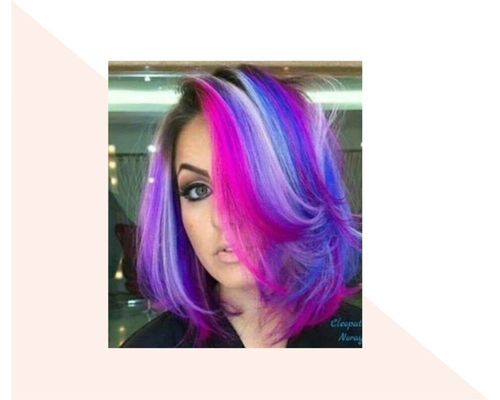 40. Multi-Pastel Ombre
If you want an alternative for the short rainbow ombre, the multi pastel style will blow your mind. It revolves around the same rainbow idea but uses various colors of lighter tones together to create this look. You can try blue, green, purple, pink or whatever pastel shades you like.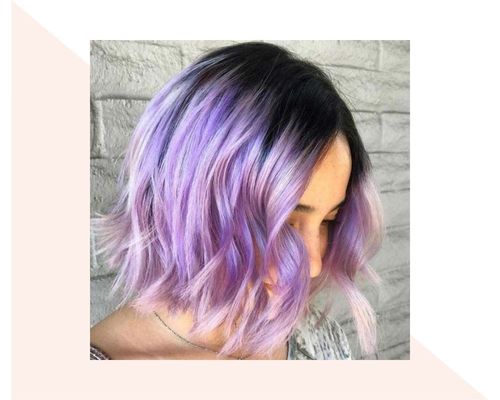 41. Short Lavender Ombre
While talking of pastels, lavender is the most delicate color that you can go for. It looks adorable and very feminine, bringing out the girly side of yours without getting overboard. Brown haired women should consider going for this hair idea.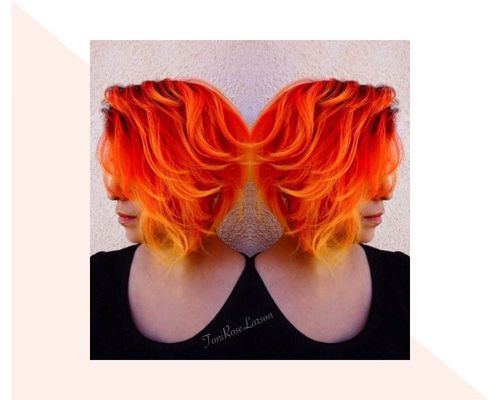 42. Short Fire Ombre
If you have fire in your mind and turning towards nature for fashion inspiration, this is the hairstyle for you! Blending yellow, red and orange gives a glamorous fire-like effect of ombre to grab eyeballs.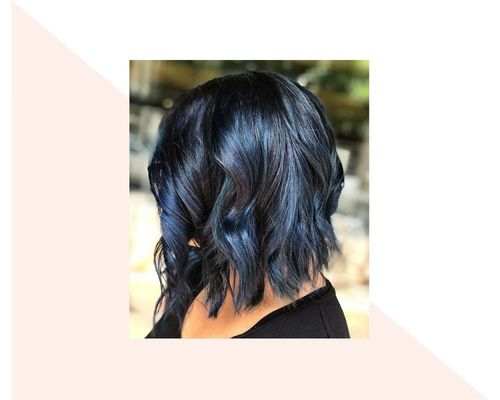 43. Short Black and Blue Ombre
Blue adds a lot of mystery and elegance when used as a hair color. No wonder how amazing it looks in short ombre hairstyles, especially with brown or black as the base color. If you are looking for cool shades, this would be a great option for you.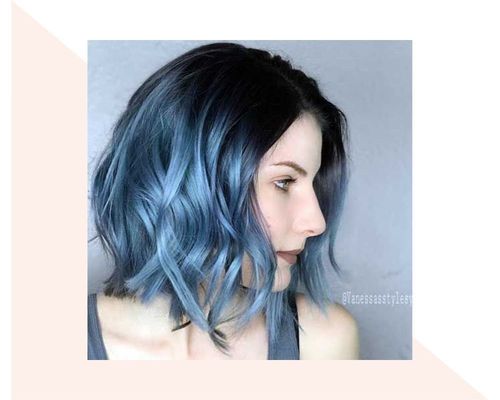 44. Short Metallic Ombre
Metallic hairstyles look as cool as pastel looks and that's why both are often combined. If you have long pixie haircut, go for a dark bottom and a lavender steel blue top color. This style looks amazing on razor pixie haircuts.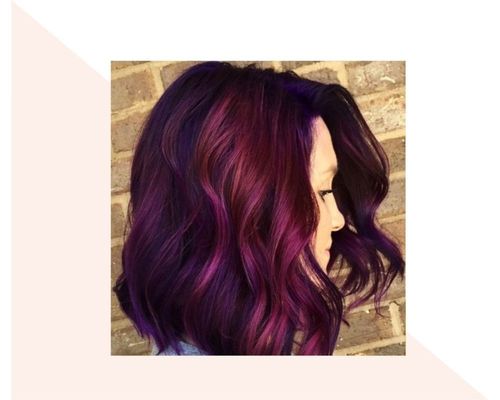 45. Contourage Ombre
Contourage is among those hair trends which are slowly taking over hair industry. For a contourage, the strands framing your face are highlighted from the top to bottom. To add more radiance, team up the idea with an ombre haircut and you are good to go.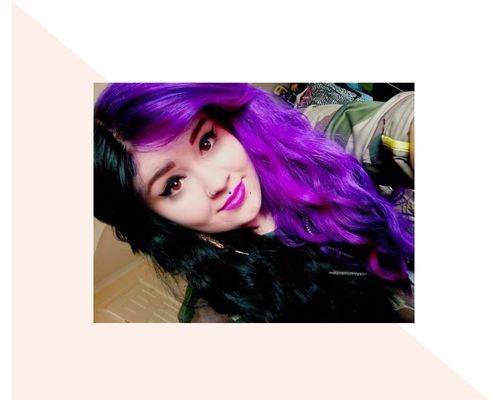 46. Two-Sided Dip Dye
If you think you can only have one color for your short ombre, think again. Use two or more shades in a single ombre to look cooler and more expressive. You can try a purple on one side while going for a light blue on the other.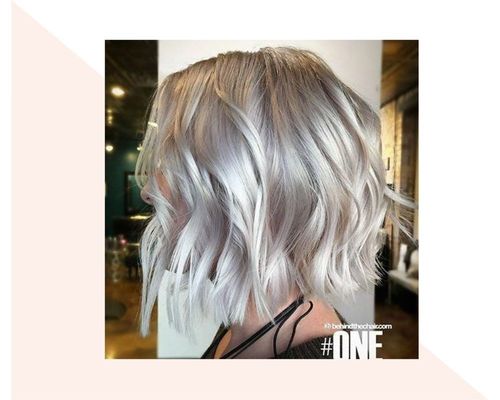 47. Short Blonde to Platinum Ombre
Platinum is among those shades that look very well with brown or dirty blonde hair. The colors complement each other gracefully, especially when combined for an ombre hairstyle. To add more glamour, you can even go for highlights.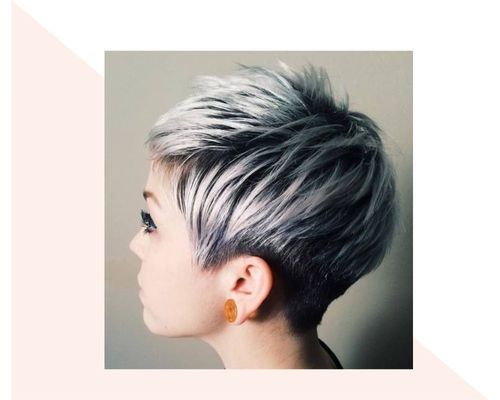 48. Grey Ombre Pixie Crop
Grey color is making its presence felt in the hair trends of 2022. It is a great idea for adding this color in your ombre hairstyle by pairing it with black, brown or even dark grey hair.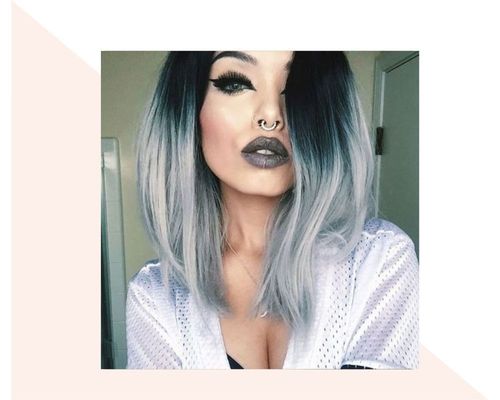 49. Grunge Ombre Bob
Getting a short ombre hair that flaunts a grunge vibe is a fabulous way of going for ombre trend this year. It is very eye-catchy and looks extremely wonderful especially if you have light-colored eyes.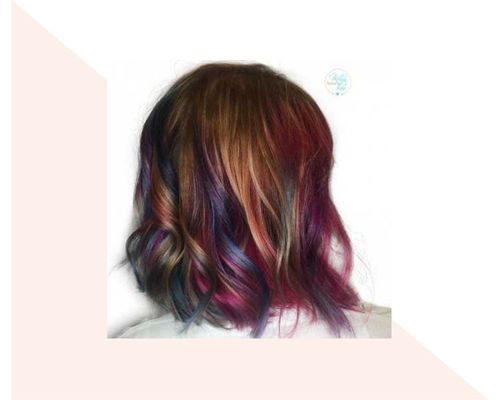 50. Peekaboo Ombre
Peekaboo hair is rapidly becoming a flirty and fun hair trend of 2022. You can give the usual ombre styles a twist by ditching the classic ombre and going for a new color that would be your peekaboo style. To put it simply, instead of coloring your hair at the bottom, dye it underneath.
51. Short Black to Auburn Ombre
If you are naturally brunette, you can take up any ombre shade idea and it would work for you. You can pick a vivid shade for completing the black hair or you can even try for something more daring. Pick a natural shade such as auburn for looking marvelous beyond measure.
So now that you know short ombre hair is not just a dream but can turn into your sexy hair reality, pick the one that suits your skin tone, features and personality. Come up with your own ideas and rock the short ombre hair look this year.