29 Best Crew Cut Hairstyles For Women - 2023
Vanessa Pereira
Updated At 29 Mar 23
Fun. Trendy. Stylish.

These words are sure to come to mind when you think of this popular haircut. It used to be a common hairstyle for men back in the day and featured among military personnel. However, this classic look made a comeback with a range of haistyles for women; if you're looking for a new haircut or style to make an appearance, then this list of crew cuts for women is going to be of interest to you.

Before we get into the styles of crew cuts available for women to choose from, take a look at the list of reasons why a crew cut seems like a great idea.
Less time required to style a crew cut, in turn, reduces your time to get ready
No more worrying about bad hair days with minimal length hair
Save on money as not much product is required for this hair length
No need to deal with the sweat and greasiness that you experience during the hot climates due to long length hair
However, you should also know that crew cuts require maintenance depending on how fast your hair grows and if you want to keep the same hairstyle or change it up.

29 Best Crew Cuts For Women

1. Classic crew cut
Simple yet bold. This hairstyle is short all around with the top of the head trimmed comparatively less short than the rest of the hair.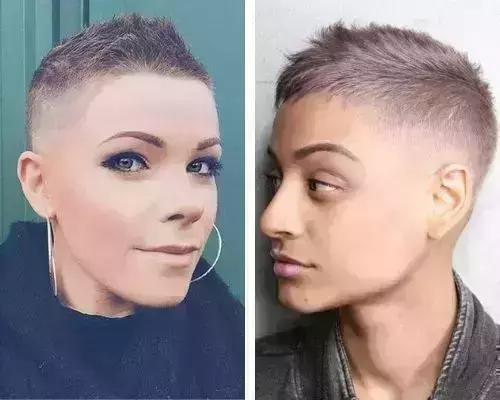 2. Short crew cut
A short crew cut is similar to a buzz cut due to its shortness but due to its tapered sides, the haircut stays true to the classic crew cut. Check out our guide to find the best haircuts for long hair as we list 50+ stunning new hairtsyles trending this year.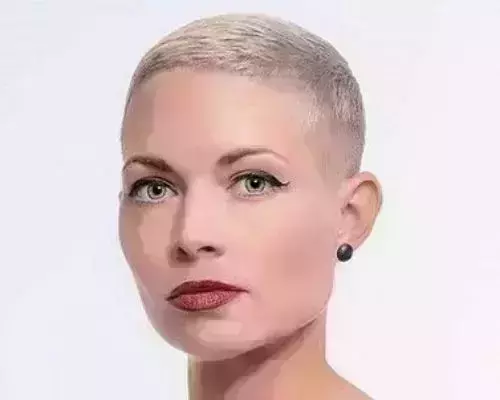 3. Long crew cut
A long crew cut surpasses the length of a classic crew cut by an inch or so, reaching up to two inches or more. However, the haircut is considered a crew cut only if the hair on top of the head can remain in an upright position with minimal assistance.
Check out our guide on long curly hairstyles to find the best haircuts as we list 50+ top ones trending this year.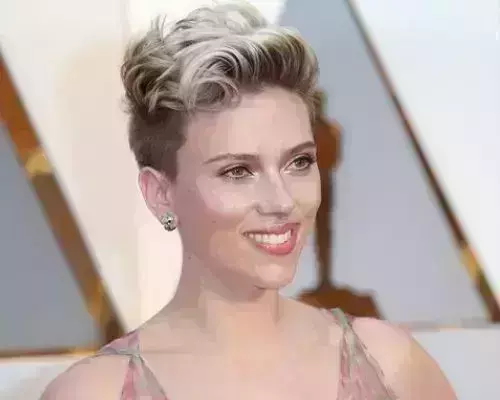 4. Faded crew cut
Sharp and stylish variation to the classic crew cut, as the sides of the head feature an ultra-short shaved length whereas, it would have gradually gone from a longer to a shorter length near the ears.
Check out our guide to find the best bob cut as we list 55+ stunning hairstyle which have been trending this year.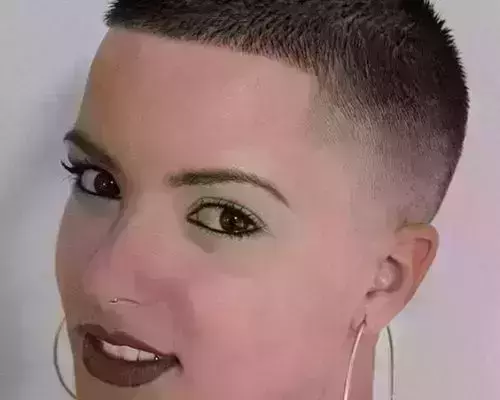 5. Mid fade crew cut
A fade haircut determines where the tapering begins, hence with a mid-fade crew cut the fade starts halfway up the sides and across the back of the head.
Check out our guide on medium length haircuts to get hair inspiration from all the top haircuts trending this year.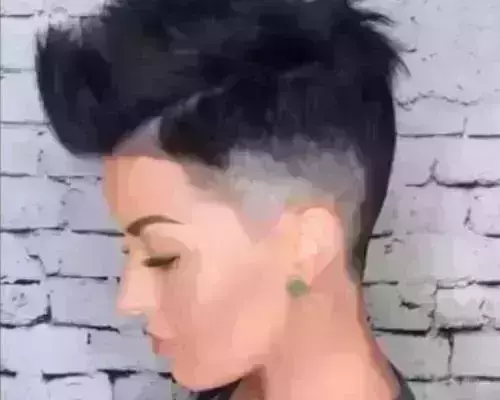 6. Textured crew cut
Looking for a more contemporary yet elegant hairstyle than a textured crew cut is a way to go. It's suitable for naturally wavy hair, while it can be ideal for other hair types as well when styled with hair products.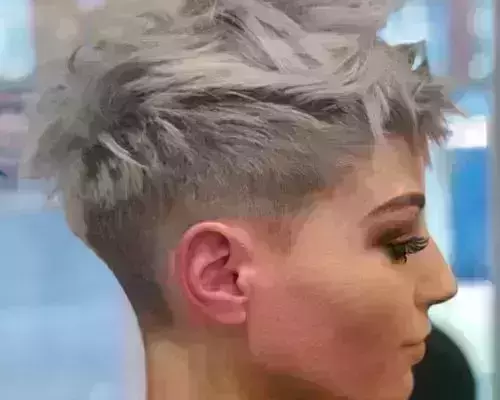 7. Curly crew cut
A perfect combination of work and fun look in one hairstyle. If you have curly hair opt for this style, it shows off your hair texture while keeping your curls under control.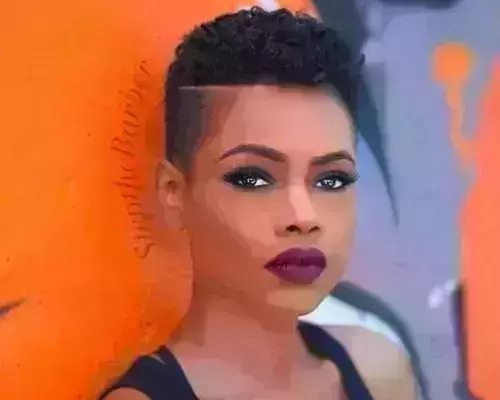 8. Wavy crew cut
Manage your waves with this crew cut hairstyle effortlessly and enjoy an air-dry look every day.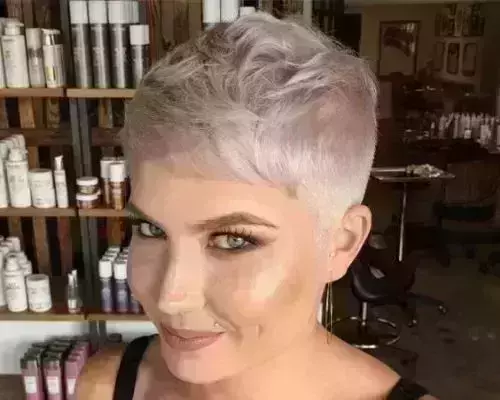 9. Faux hawk crew cut
The perfect look for a cut crew woman, a style that is sure to have all eyes turning when you rock the look.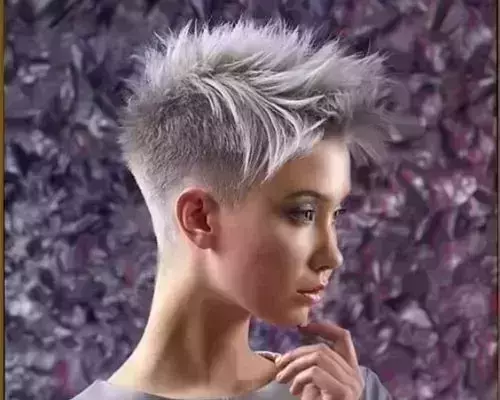 10. Spiked crew cut
Style your look with some gel or pomade to add height and dimension to your crew cut hairstyle.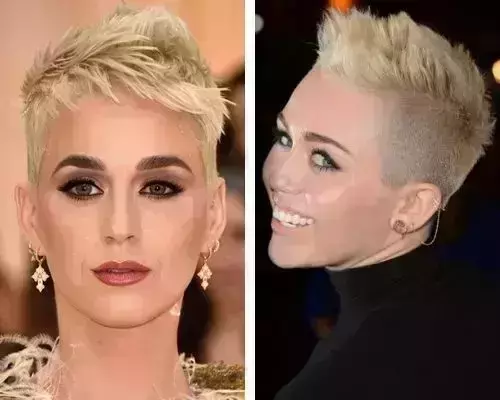 11. Crew cut blowout
A fresh look to a classic crew cut; to create this look blow-dry the hair to lift strands up at the root, then complete this style with some pomade and seal with hairspray.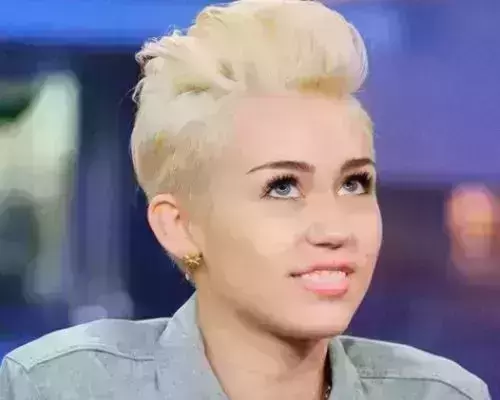 12. Side-swept crew cut
A style your sure to appreciate due to its low maintenance as you can simply brush your hair fully or partially to the side and accordingly leave the rest of your hair in its natural texture or a messy look.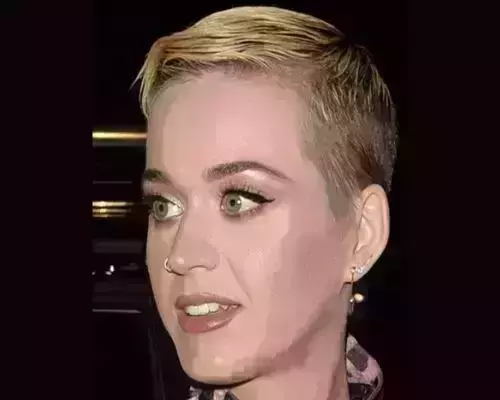 13. Brush forward crew cut
A combination of short and long hair will help to achieve this look in the best way possible, as the mid-section of the hair is shorter than the front portion of the hair, which is brushed forward to portray a textured, tousled hairstyle.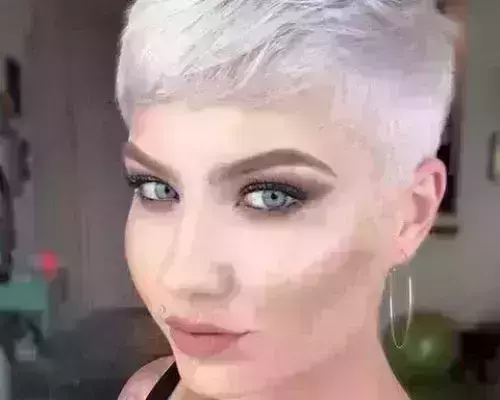 14. Modern crew cut
Fun, stylish and modern; the ideal look for a crew cut girl that can sport this edgy look day in and day out.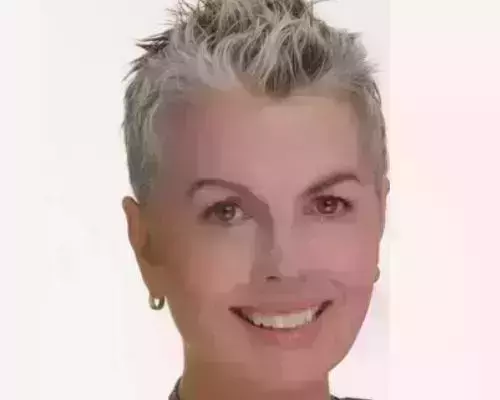 15. Crew cut with highlights
Add some drama to your classic look. Add highlights of your choice to your entire hair to transform this traditional hairstyle.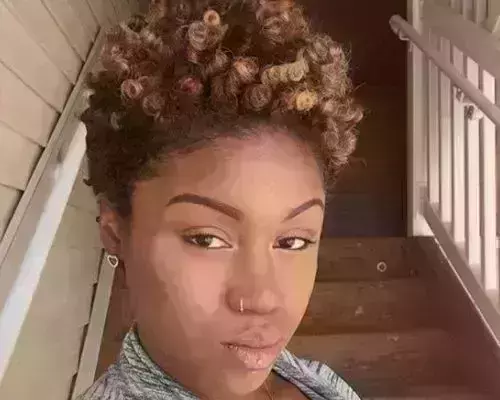 16. Silver crew cut
Sophisticated, mature, and stylish, all achieved through one contemporary hairstyle.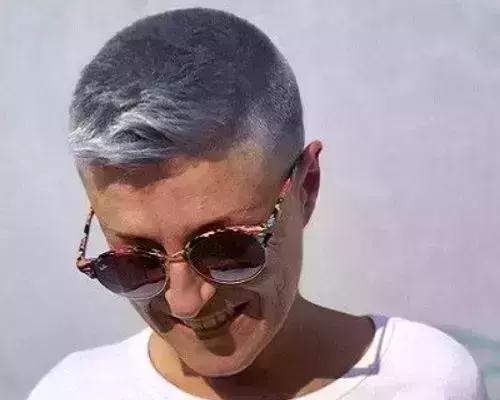 17. Buzzcut
A relatively easy style to achieve and can be cut by oneself as well. To create this style, one has to shave off all the hair keeping only one inch of hair all around.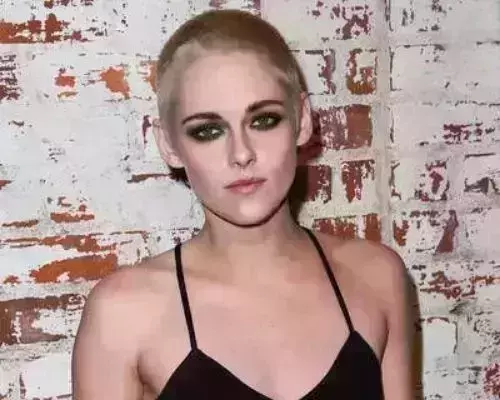 18. Long buzz cut
A popular hairstyle for women who prefer their hair short but not too short; this haircut allows you to keep your hair length up to three inches long.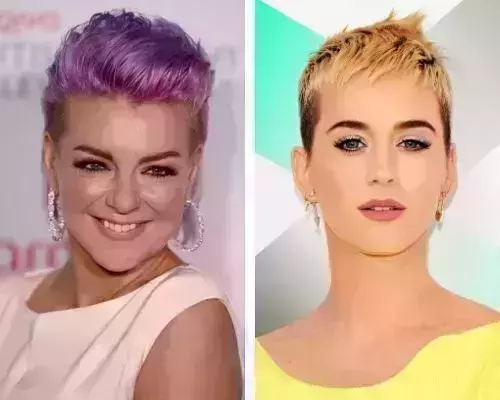 19. Patterned buzz cut
Transform this classic hairstyle into a unique, edgy, and fun look based on the designs incorporated on the sides of the head.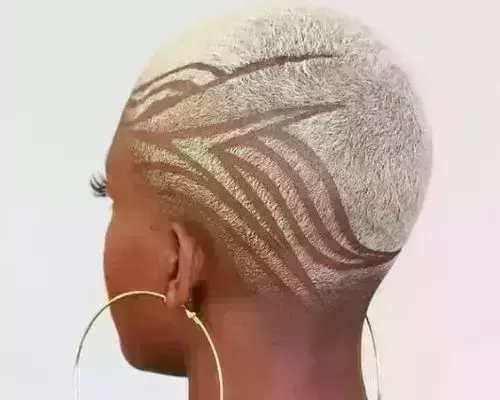 20. Fully patterned buzz cut
As the name suggests, the pattern is created all around the scalp on a shaved head.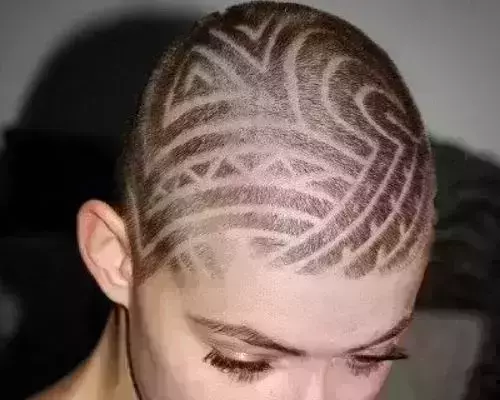 21. Shaved buzz cut
Stylish and ultra-low maintenance as one has to shave their hair to a uniform length all across.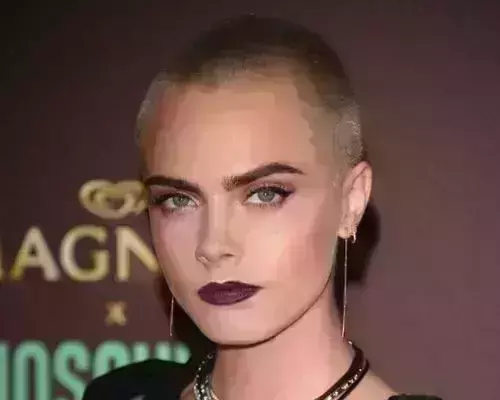 22. Textured buzz cut
It is similar to the fully patterned buzz cut as the hair length is a little longer, creating a textured hairstyle.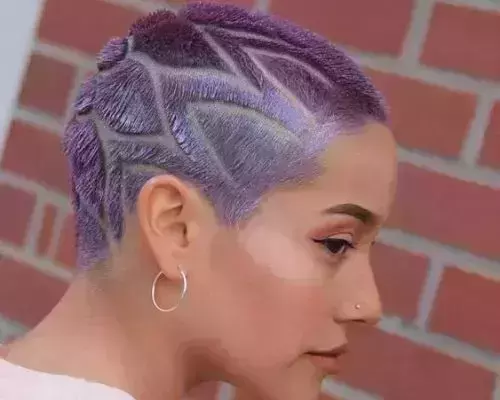 23. Buzzcut with a line
Create a line by shaving a line of hair on top of the head, representing a part separating the two sections of hair.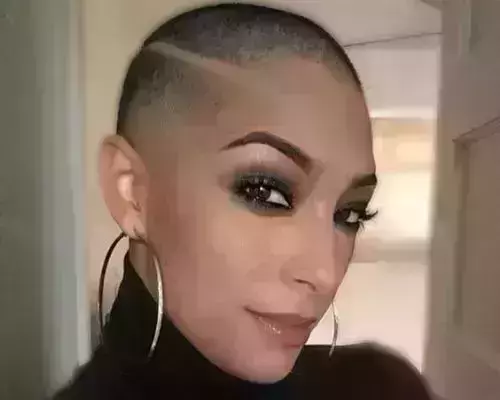 24. Buzzcut with highlights
Incorporate a bold color that complements your natural hair tone by adding color to the tips of the hair.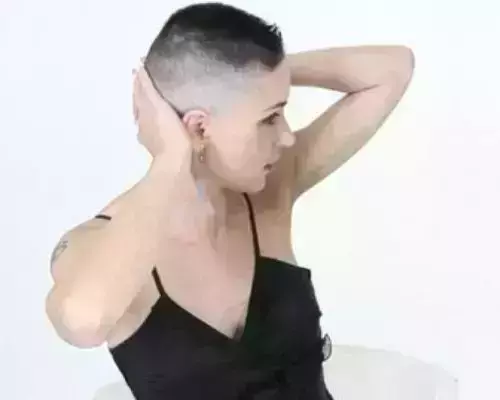 25. Colored buzz cut
A traditional buzz cut transformed with a choice of color to add a fun twist to this classic hairstyle.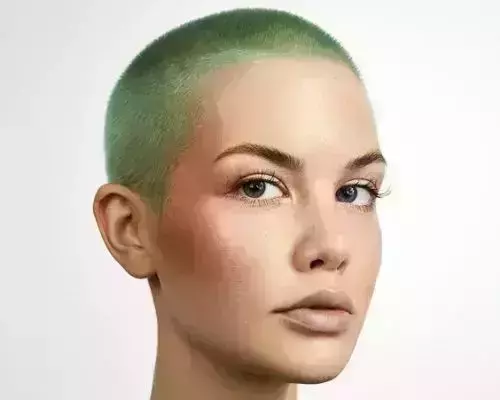 26. Ombre buzz cut
Create this look by dying the top portion of hair the darkest hue to give you an ombre effect.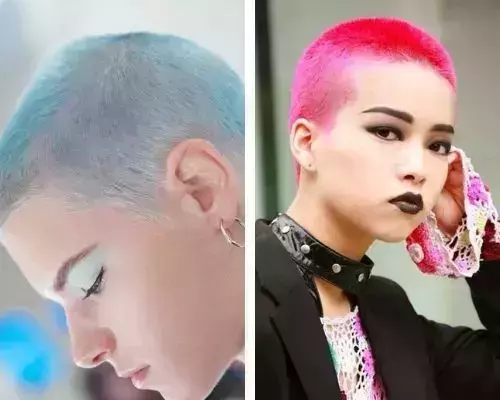 27. Multicolored buzz cut
A daring look; that is sure to create an added drama to your overall style.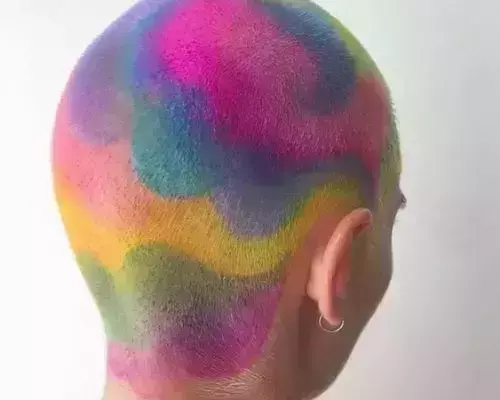 28. Equalized Crew Cut with High Fade
Try this modern take on the traditional crew cut for women, styled with a subtle French crop and a high fade.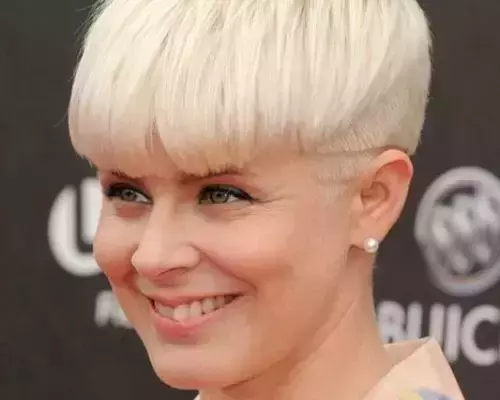 29. Geometric side crew cut
A hairstyle for anyone not willing to commit to a complete crew cut but are still looking for some change to their current hair look.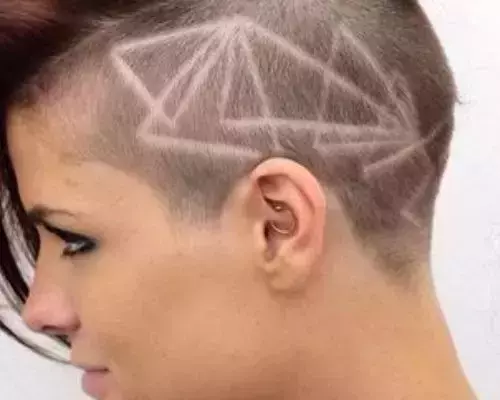 Enjoy your stylish crew cut, and be ready to have all those eyes taking a second look at your new fun hairstyle.