20 Types Of Bangs For All Hair Types And Lengths
KRITIKA GUPTA
Updated At 10 Nov 23
Bangs have been used as a quick fix for post-breakup transformation, but believe us when we say you don't need a breakup to feel good about yourself. Although you may have considered having bangs in the past, now is the time to pursue that relationship and recognize the significant positive impact it can have on your overall appearance. But, if you're not daring enough to take the risk right now, when might be the best time to get bangs? While it is understandable to be concerned about potential problems, if done correctly, this experiment could prove to be the best you have done in a long time. A list of 20 types of bangs with pictures has been compiled by us based on our research, so you can choose and use them right away to pick the best women hairstyle.
20 Different Types Of Bangs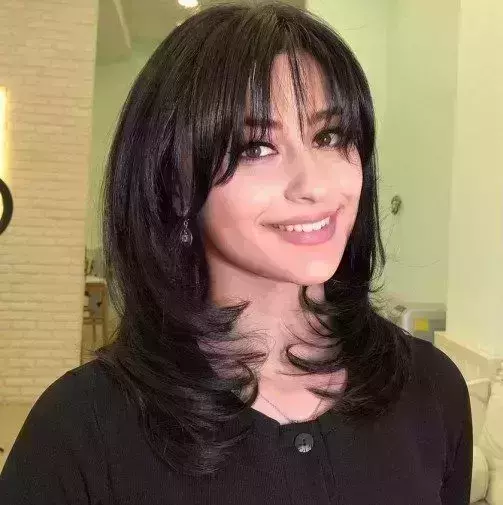 1) Wispy Bangs
The majority of women choose the wispy bangs as one of their most sought-after cuts when searching for various types of bangs. If you want a natural-looking style that makes your face cut the main attraction, this light wispy cut is ideal. Longer bangs with a hint of tousling lend a carefree, laid-back vibe. These gentle, lightly feathered fringes look amazing on women with thin hair because they convey a carefree, delicate vibe. Maintaining these bangs is also very easy. All you have to do is blow dry your hair frequently to keep the strands in place and give yourself that striking allure.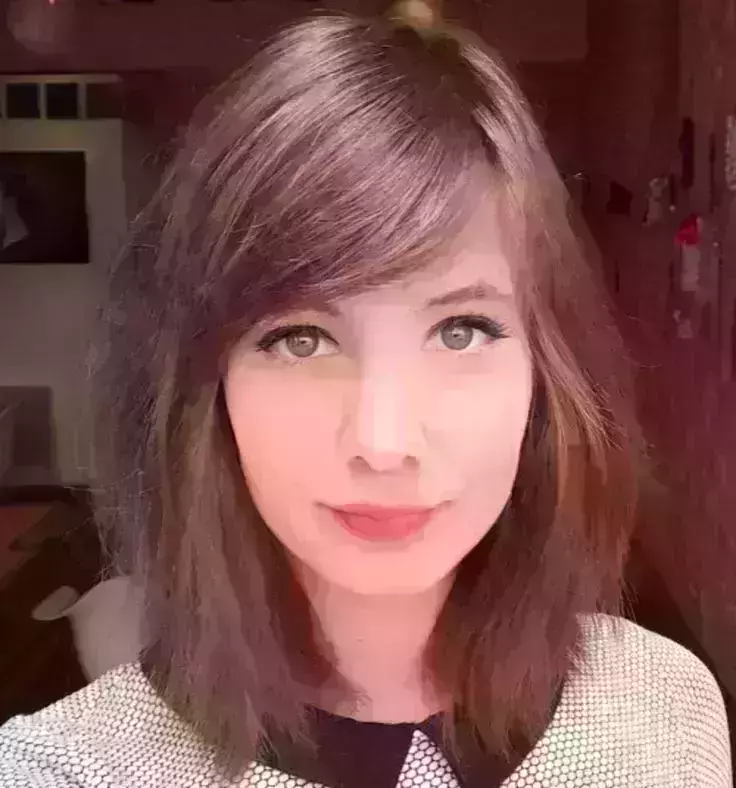 2) Side Swept Bangs
Allow yourself to be surprised by the allure of side-swept bangs while maintaining comparatively long manes. Your bangs add a soft, feminine touch to your manes as they fall elegantly to one side of your face. Because of its low maintenance and carefree front, this bang style might be your best choice if you don't want a lot of fuss. Recognize the allure of side-swept bangs and the carefree vibe they give to your entire hairstyle.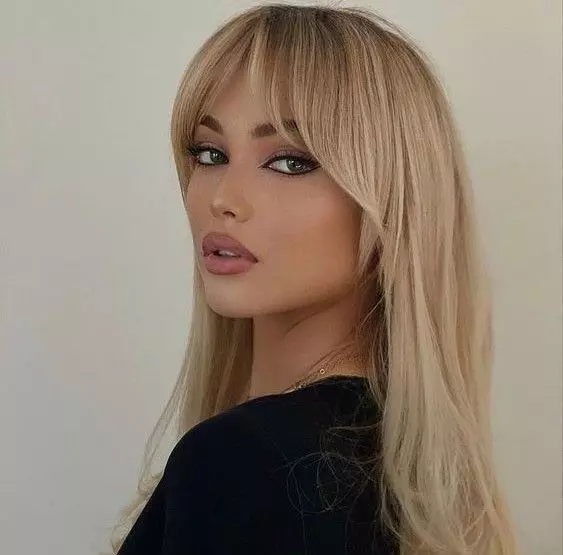 3) Curtain Bangs
The soft, parted strands of curtain bangs create an elegant and versatile face-framing effect. Curtain bangs have a lovely central section and layers that cascade softly to give off a stylish, bohemian vibe. Because they work well with a range of hair textures and lengths, long curtain bangs offer a touch of elegance and can be styled in a variety of ways for an alluring appearance.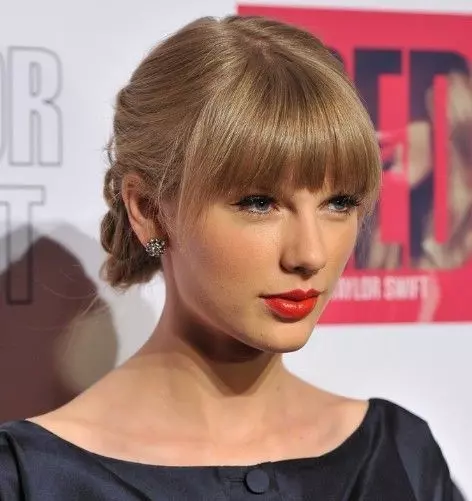 4) Blunt Bangs
This type of bangs is perfect if you want your forehead completely covered. You look incredibly chic and edgy as a result. Blunt bangs produce a picture-perfect finish, despite the frequent maintenance and trimming required. To be honest, if you want to drastically alter your appearance, blunt bangs are the way to go. Don't be scared to embrace boldness in order to make a statement. If you have a round face, then these bangs can be perfect for you.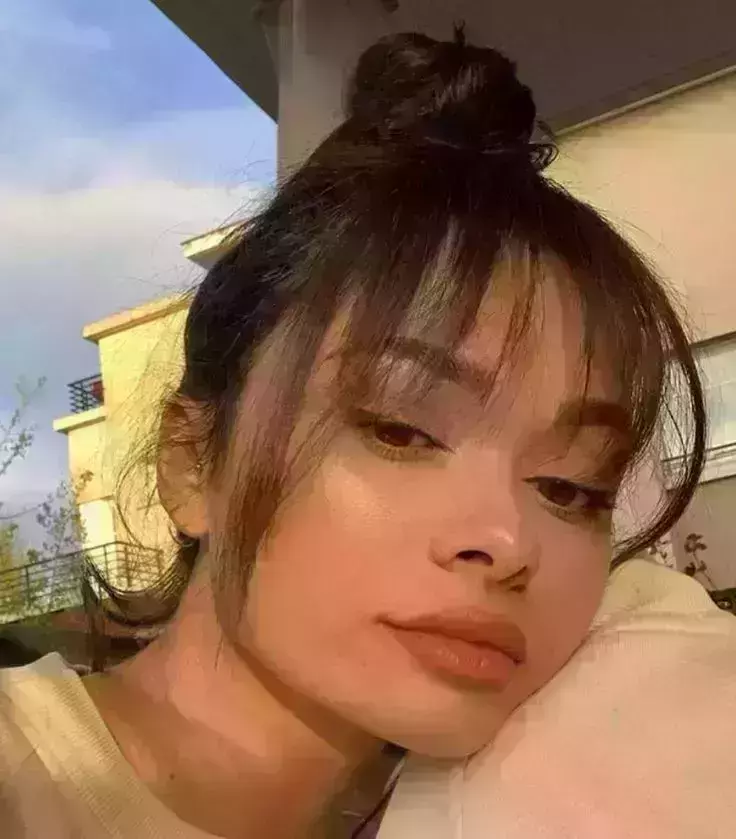 5) Korean Bangs
For an interesting and different look, consider donning Korean bangs. They offer a welcome change of pace from the typical thick bangs. Korean bangs have a thin, airy texture. Because they gently frame the face, these airy bangs can work wonders for giving you a younger, more refreshed appearance. You should expect their lengths to sit between the lashes and the brows.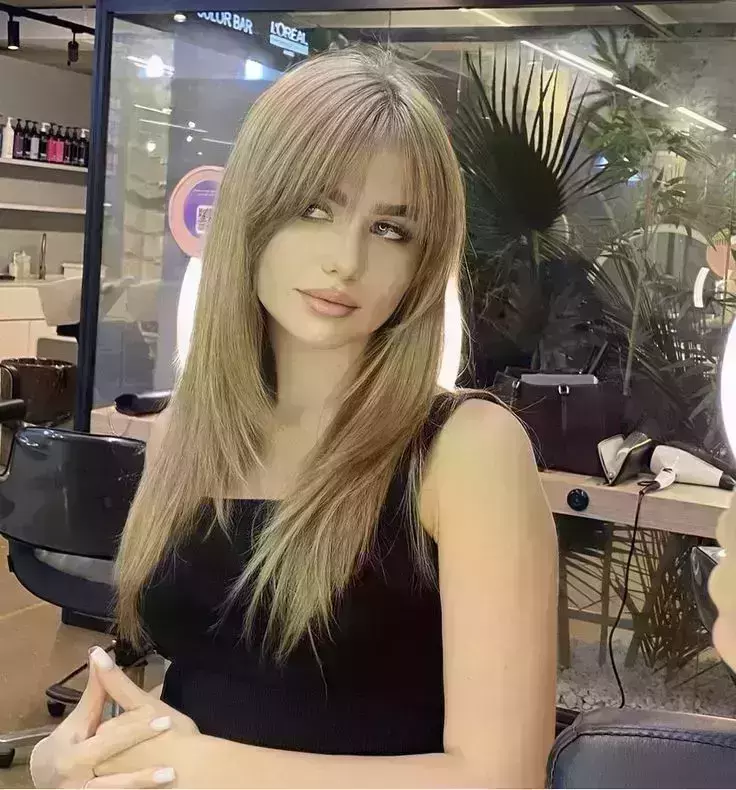 6) Layered Bangs
The style to choose for those who don't mind making a big impression is layered bangs. This audacious choice can alter the shape of your face and give your hair more movement and softness. Layered bangs add definition and are a simple, low-maintenance way to change your appearance, especially on those with less angular faces.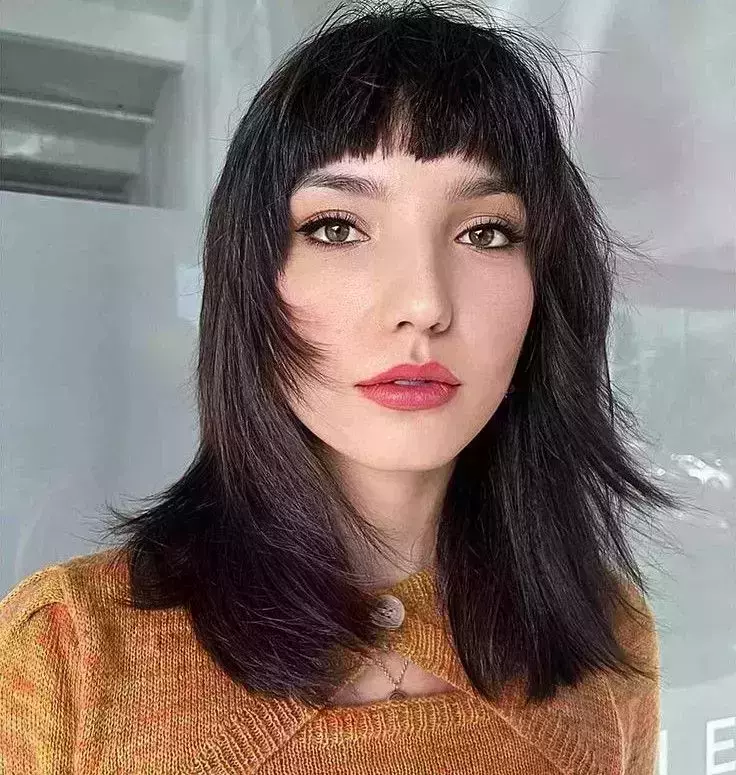 7) Choppy Bangs
To give bangs more definition, choppy bangs are typically trimmed at various lengths. Compared to blunt bangs, they have a little bit more texture. For the edgy cut, straight styling is typical in order to accentuate the layered length. Just combine a heat protectant and a hair straightener.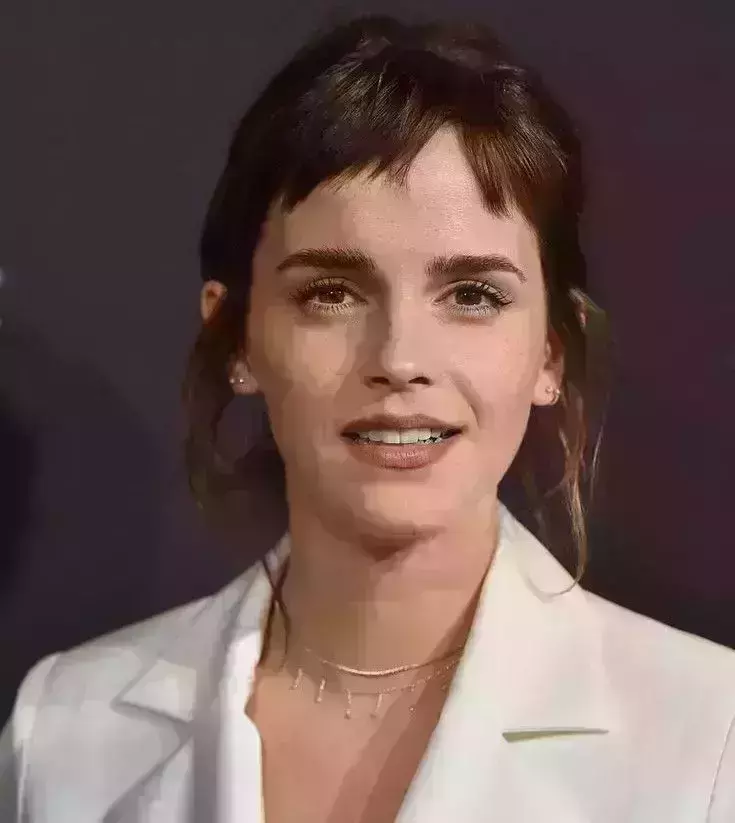 8) Micro Bangs
That is, smaller than baby bangs. Unlike many bangs, they are cut somewhere in the middle of your forehead. If you want to experiment with something new and different, these bangs might be perfect for you. Even though they require maintenance, the advantages frequently exceed the disadvantages. Wear them straight down or sideways as appropriate. After smoothing the ends with a short flat iron stroke, let them cool until the desired texture is achieved.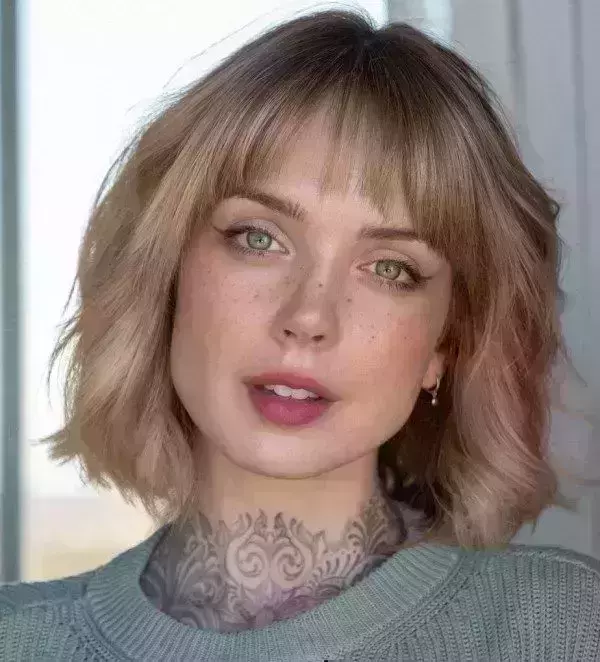 9) Arched Bangs
Women from all walks of life—from everyday gals like us to celebrities like Sandra Bullock—have embraced arched bangs, as you have undoubtedly noticed. For women with relatively straight hair, arched bangs are generally easy to pull off. Furthermore, if you have fine hair that typically falls straight down, you can style your bangs in a matter of minutes. Just use a round brush to blow-dry your bangs upwards. You can watch a tutorial if you need some help getting started.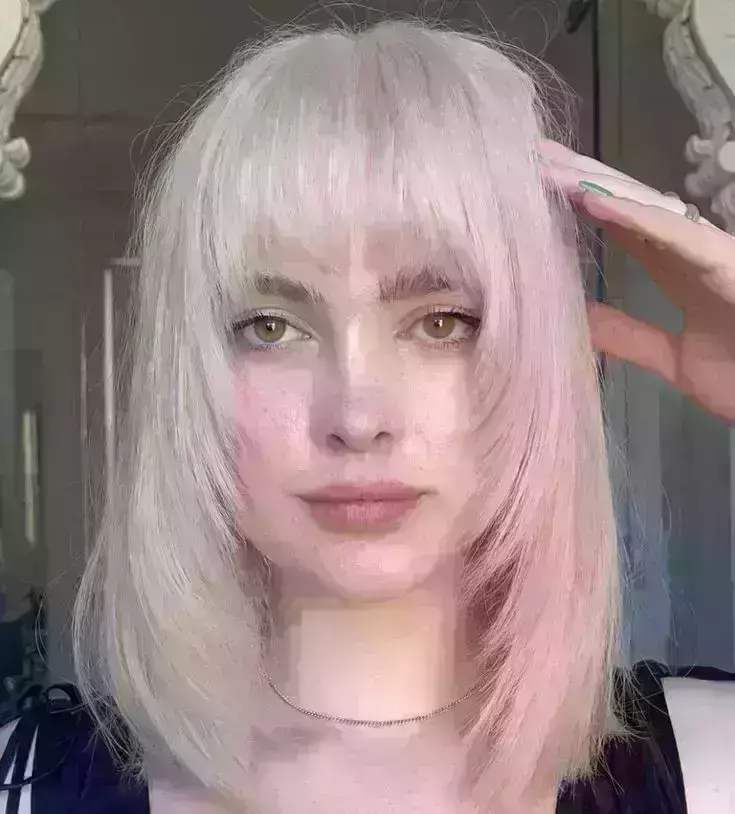 10) Textured Bangs
When wearing textured bangs, layering your fringe is essential. Depending on the level of texture you desire, you should layer your bangs at varying lengths. Just like with most other types of bangs, you can make them longer or shorter overall.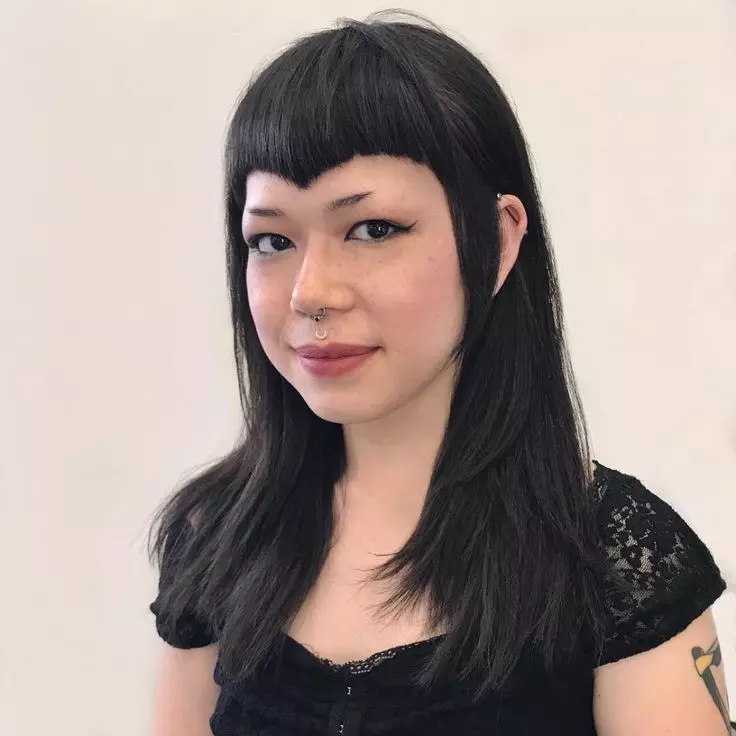 11) V-Shaped Bangs
Essentially, the style consists of straight, blunt bangs cut at a V angle. Their length is therefore greater in the center of the forehead than it is at the sides. If you have straight hair, it's best to go for V-shaped bangs so you can rock them without second-guessing your life choices.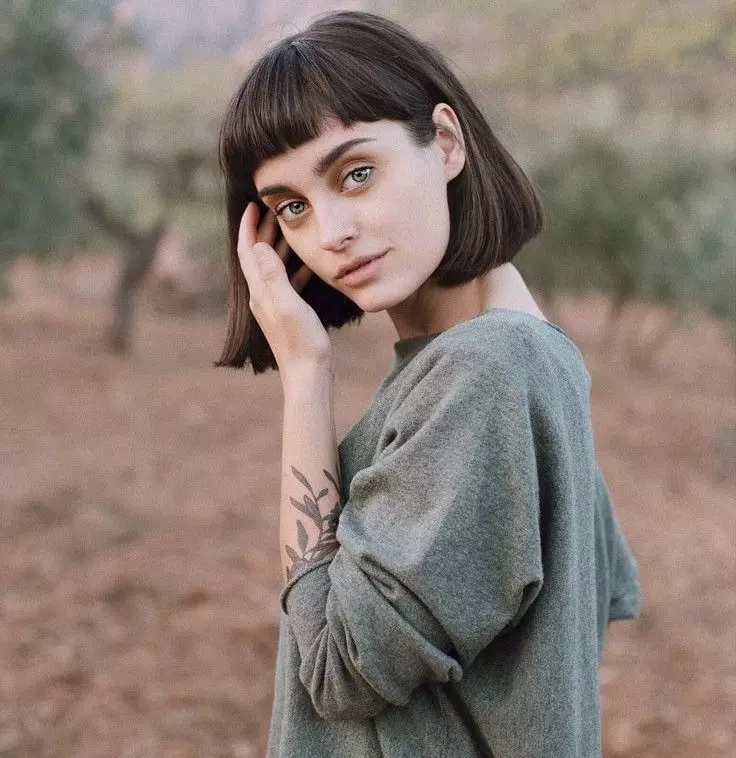 12) Baby Bangs
Baby bangs are extra adorable when compared to regular, extremely short ones. They're ideal for the girl who likes to put some effort into her hairstyle and lives next door. We also advise getting a gorgeous medium haircut with bangs.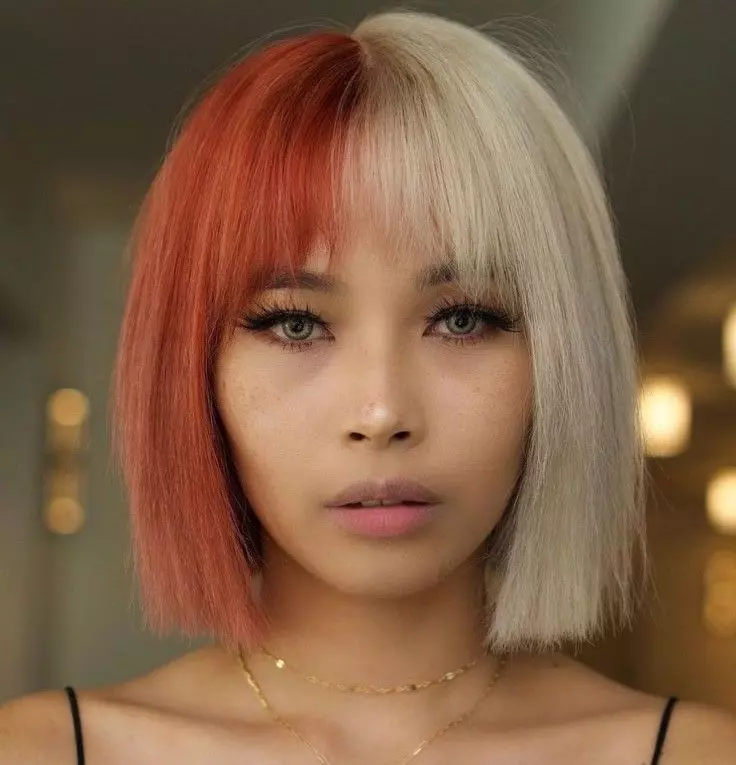 13) Two Tone Bangs
If you're really feeling brave, venture into the fascinating world of two-tone haircuts with bangs. Artists in a range of complementary colors, including Melanie Martinez, have been spotted wearing them for years. This is your moment to shine and use your creativity to express yourself! While black and blonde are a great place to start, you can really play around with any color scheme you like. Generally speaking, you should use contrasting colors to draw attention to the difference. Your bangs will have a precise midpoint separation between two tones.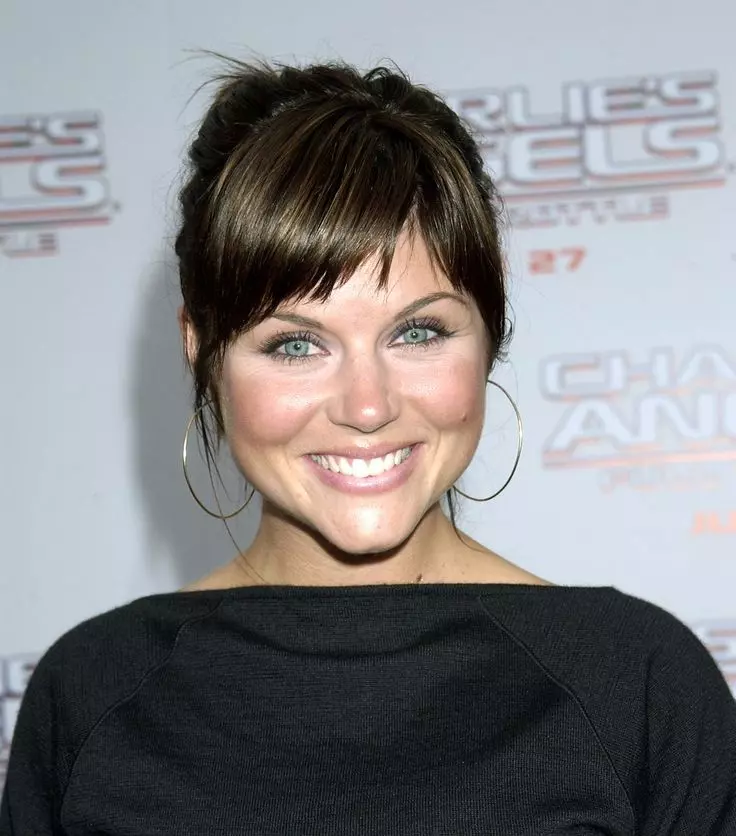 14) Asymmetrical Bangs
One side of asymmetrical bangs is longer than the other and has an angled cut. This is not only a fantastic choice for anyone seeking a fun and expressive look, but it can also be highly attractive and suit a variety of face shapes. Depending on your preferences, choose a dramatic or subtle difference in length; speak with your hairstylist to find out what will look best on you.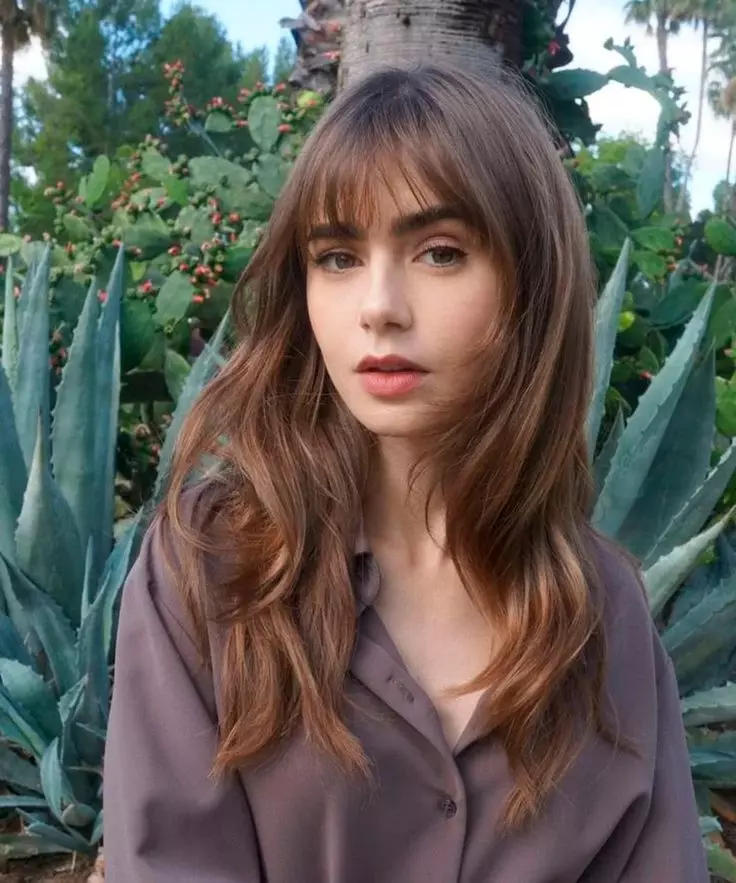 15) Birkin Bangs
It is not surprising that Jane Birkin, a style icon and inspiration for many women, is associated with a fringed look. The brows are framed by thin hair strands that give Birkin bags a textured, piece-y appearance. In the 1960s and 1970s, Birkin made the French cut for bangs popular; the current look is a little wispier than hers.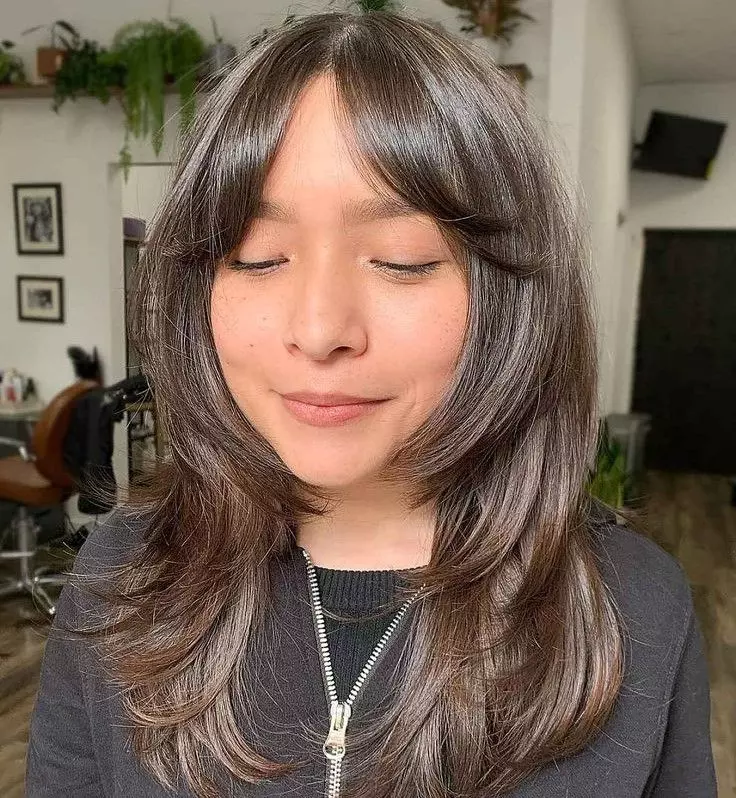 16) Face Framing Bangs
One of the most popular styles of face-framing bangs—bangs that are trimmed to frame the face—are curtain bangs. The bangs will appear on both sides of the face, usually separated by a central parting. Your bangs can be layered and cut shorter or longer, depending on your preference. This style works well with hair of any texture.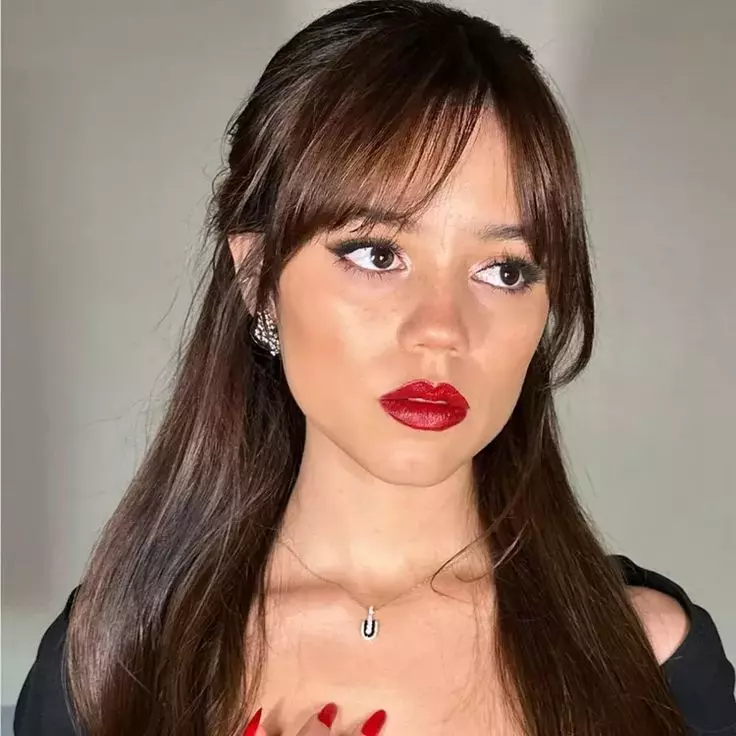 17) Vintage Bangs
Many of the most recognizable fringed hairstyles, including mall bangs, curtain bangs, and feathered bangs, first appeared in the 1990s. The 90s version of curtain bangs was less versatile than the modern style, despite being just as fashionable. They had a more prominent middle section and were styled to be long and untidy.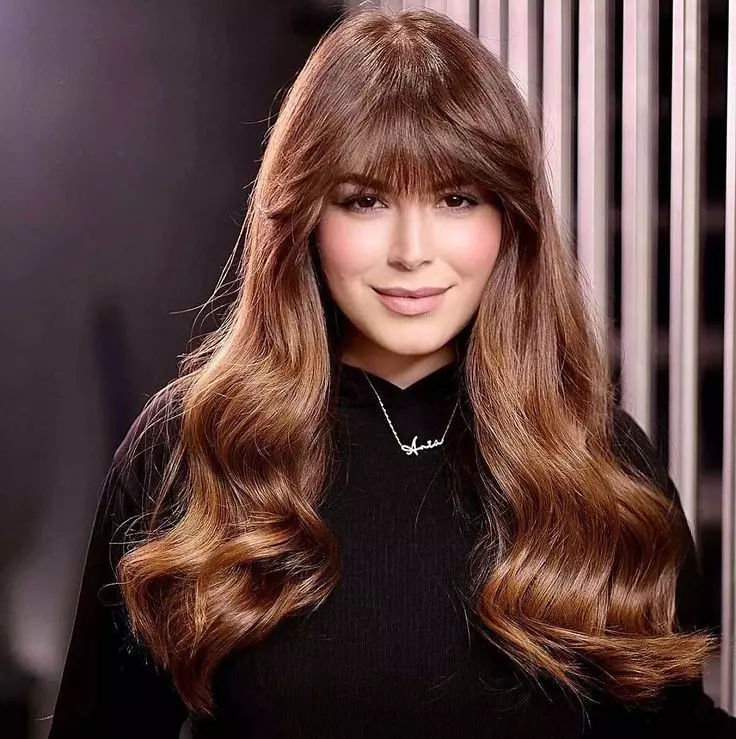 18) Feathered Bangs
Feathed bangs are the best choice for people who want textured, dynamic bangs. The style is usually worn long, with textured ends that fall just past the brows or even cover the eyes. This gorgeous style softens the features and works on a range of hair textures and lengths.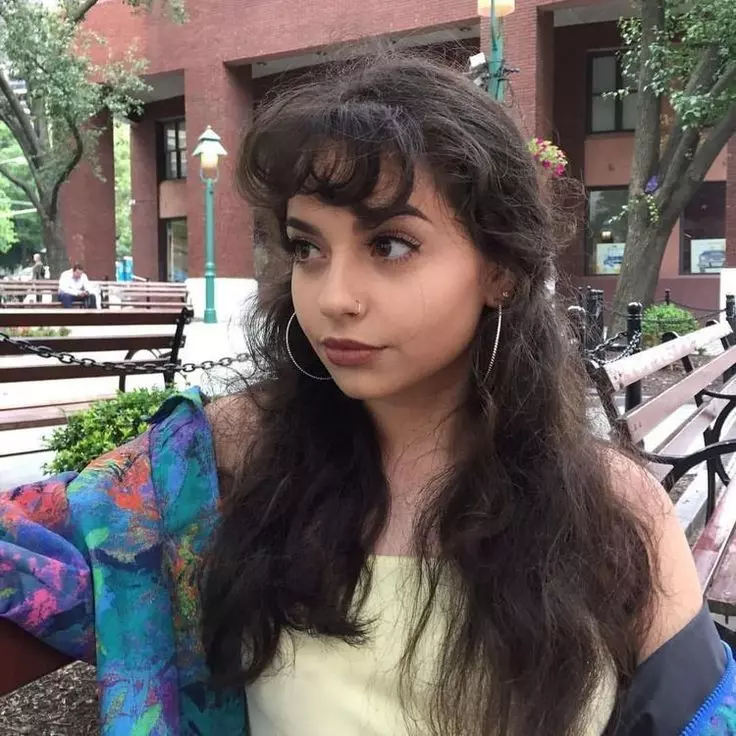 19) 80s Inspired Bangs
The 1980s were a decade that boldly and expressively showcased volume in hairstyles. Although there are many ways to style 80s bangs, having full, voluminous bangs that are cut either slightly above or below the browline is essential to pulling this look off. In addition to being stylish, full bangs can conceal fine lines and forehead wrinkles, two signs of aging.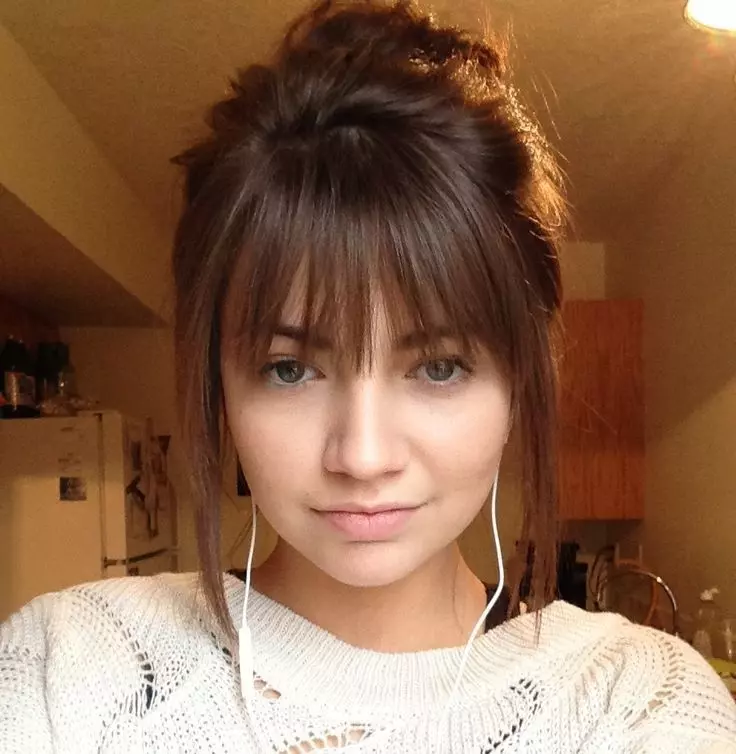 20) Full Fringe Bangs
Everything that reaches the lashes in the fall is ultra-trendy. When it comes to long hairstyles with bangs, you have a ton of options. You can style them straight or create side or curtain bangs with a brush. By letting your bangs grow out longer than usual, you'll be surprised at how many different ways you can wear them.
These 20 types of bangs with pictures as listed above, differ from each other in respect to shape, size and suit everyone differently depending on their face shape.
Read More