25 Stunning Alicia Keys No Makeup Photos
Shalu Bhati
Updated At 04 Jul 23
Want to know how Alicia Keys looks without makeup? Do you wish to take a look at the latest most stunning Alicia Keys no makeup photos? Keep scrolling!
Alicia Augello Cook, popularly known as Alicia Keys, is an American singer, songwriter, actress, as well as a pianist. She gained immense popularity in the early 2000s for her unique music that was a blend of R&B and soul music. Her popularity was a result of not only her singing prowess but also how she projected her individuality through her music as well as looks. Alicia has been very particular about how she portrayed herself within the music industry ever since the beginning of her career. And by just being true to herself, she attracted everyone's attention and gained their love.
Alicia Keys has belted several hits over the years and won multiple awards too. She is known for songs like Girl On Fire, As I Am, Songs In A Minor, Unplugged, and Empire State Of Mind among others. However, it is not just her music that has made the news. The fifteen times Grammy winner has also made headlines for starting a #NoMakeup campaign. Staying true to her individuality, Keys decided to go makeup-free in 2016 and has thus, influenced how we view makeup today through the Alicia Keys no makeup lens. Also check out the gorgeous Ariana Grande no makeup photos.
So come let's take a look at how wonderfully the Girl On Fire singer is rocking the Alicia Keys no makeup avatar.
25 Best Alicia Keys No Makeup Photos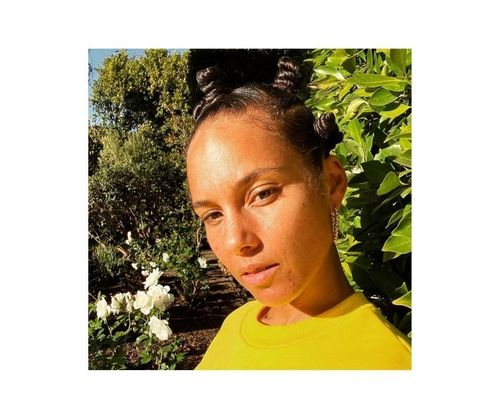 1. Sunny Day Out
Alicia Keys has played a huge role in changing the collective attitudes towards makeup. You must have surely noticed how her looks have gone through a drastic change over the last few years. This is because Alicia Keys decided to go makeup-free in 2016 and the woman looks fantastic even without a speck of makeup on her face. Here, you can see her basking in the sun and showing off her healthy glow.
Also check out our guide no makeup selfies as we list 100+ celebs without makeup which showcase their real face. This includes the likes of Ariana Grande, Kylie Jenner, JLo, Kendall Jenner, Jennifer Aniston and many more!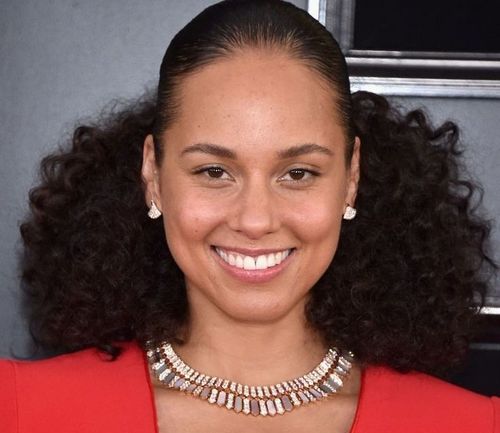 2. Award Show Glow
The Alicia Keys no makeup journey began in 2016 that the singer shared with the public by penning down a powerful essay titled "Time to Uncover". And, she did uncover. She stopped wearing makeup in her day-to-day life as well as for all her formal and red carpet events. She just let her natural features shine through.
Also check out 25+ stunning Cardi B no makeup photos which has created a storm over the internet!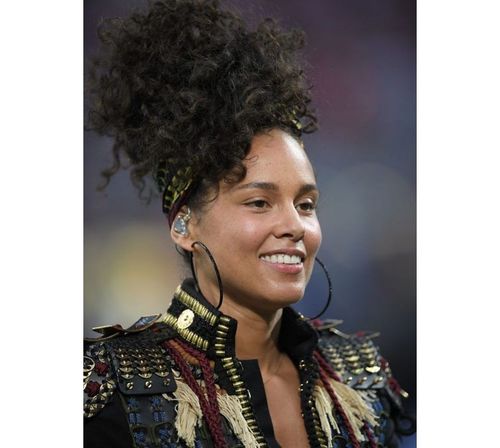 3. Head Full Of Curls
The Alicia Keys no makeup journey was born out of the singer's need for staying true to her individuality. As a music artist, makeup had become an integral part of her life wherever she went. Soon she became addicted to its usage and that's when things started getting uncomfortable for the Girl on Fire singer. And thus, came the iconic 2016 no makeup decision.
Also check out 15 most popular Katy Perry no makeup photos which showcase her natural beauty!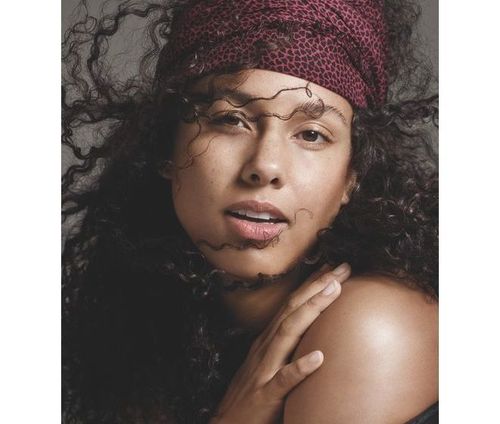 4. Beautiful Alicia Keys No Makeup Pictures
Apart from the need to uphold her individuality, the Alicia Keys no makeup decision was also a protest against society's biased and sexist beauty ideals for women. Keys also launched a social media campaign #NoMakeup to challenge the everyday judgment faced by women for their appearance. Celebrity support poured in with many famous faces posing with their very own no-makeup photos.
Read More: Kylie Jenner No Makeup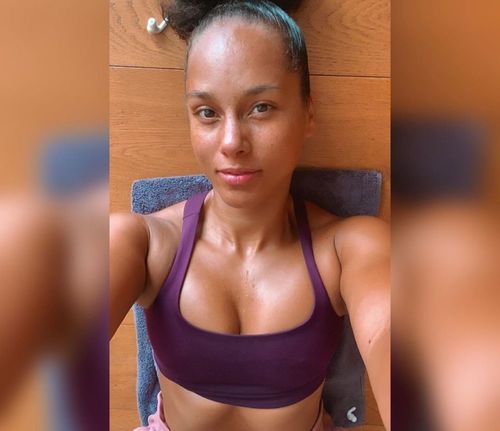 5. Workout Glow
Alicia Keys is beautiful with and without makeup. But, we cannot help but be completely mesmerized by how dewy and fresh-faced she looks in this after-workout picture. She is clearly the no-makeup queen.
Read More: Zendaya No Makeup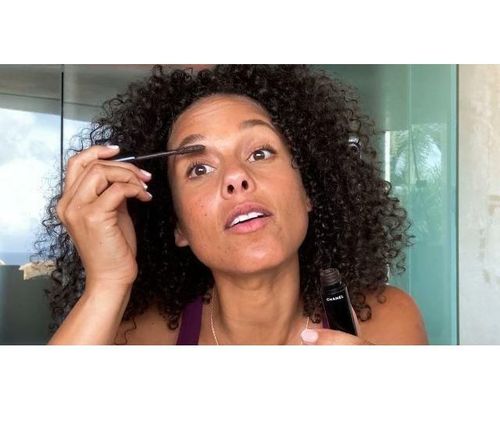 6. The 'No-Makeup' Makeup Look
Alicia Keys stopped wearing makeup after her very public 2016 decision. However, this did not mean that she had completely given up on it. She made it clear the very same year after having attended several events with a bare face. So, apart from the Alicia Keys no makeup looks, we also got the Alicia keys 'no makeup' makeup look in which the singer used minimal coverage and still maintained her natural looks.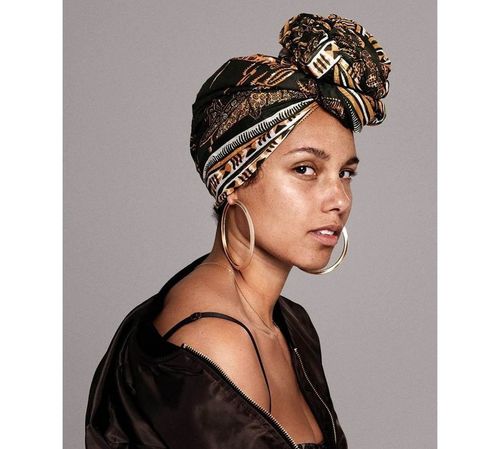 7. Alicia Keys No Makeup Photoshoot
Alicia Keys has had a decades-long relationship with makeup. As told to Glamour in an interview, the Empire State Of Mind singer started wearing makeup from the age of 16. It must have been a difficult transition for her to completely give up one thing that she had known for so long. But, she did it anyway. She also exercised her choice to wear makeup if she wanted to. This photoshoot for instance. Alicia Keys used minimal coverage on her freckles without letting it overpower her natural looks.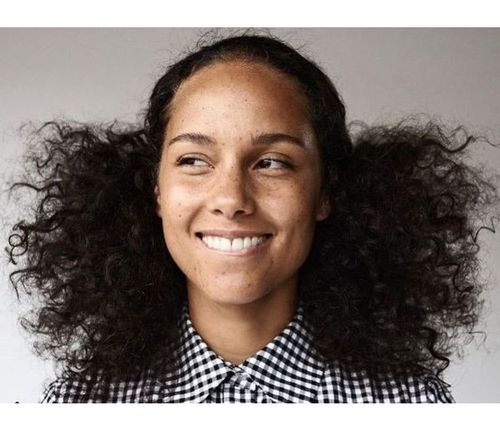 8. Freckled Beauty
This is one of the most popular Alicia Keys no makeup looks. Notice how unapologetically the singer is flaunting her freckles. Clearly, going makeup-free suits her.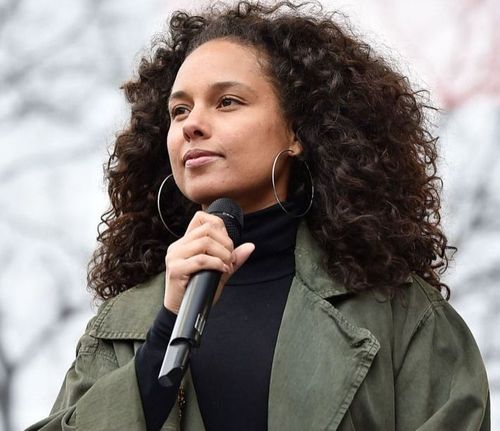 9. Alicia Keys No Makeup For Women's March
Alicia Keys attended the 2017 Women's March in Washington D.C. in her new no-makeup avatar. She looked beautiful with her bare skin and bouncy curls. She addressed the other attendees by speaking a few lines from Maya Angelou's poem, "Still I Rise" and ended things with her live performance of Girl On Fire. It was a sight worth seeing!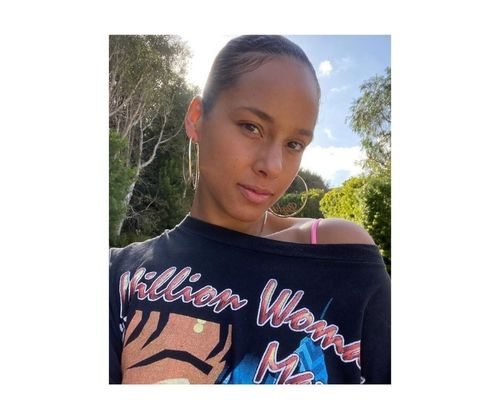 10. Casual Chic
For a casual day in, Alicia here chose an off-shoulder graphic t-shirt and paired it with golden hoops and her glowing skin. Do you know that Alicia is a 15 time Grammy winner? Well, now you know! She is not just a pretty face.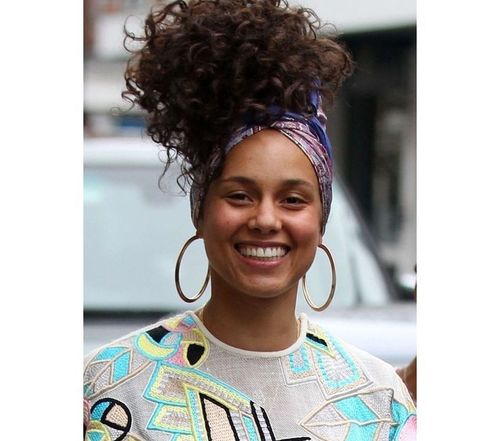 11. Pretty Smile
Happy girls are the prettiest and in this Alicia Keys no makeup picture you can see how beautiful she looks with that big smile on her face.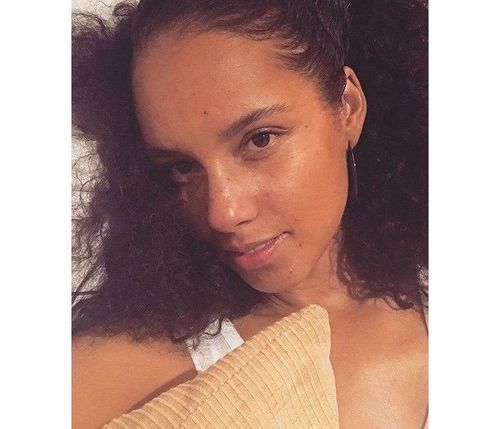 12. No Makeup Glow
Alicia's equation with makeup and the discomfort she felt was also evident in her music. Her song, Girl Can't Be Herself from the album Here tells quite a tale: "In the morning from the minute that I wake up/what if I don't want to put on all that makeup/ Who says I must conceal what I'm made of/Maybe all this Maybelline is covering my self-esteem."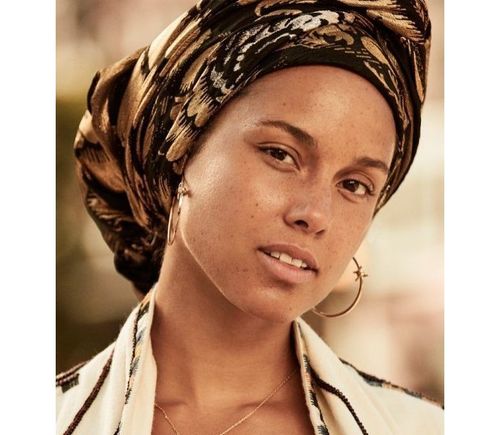 13. Beautiful Alicia Keys No Makeup Pictures
Alicia Keys still wears some minimal makeup. so don't be surprised if you see her freckles hidden one day while they are on a full display some other day. And no, she is not cheating on the Alicia Keys no makeup journey. She went completely makeup-free in 2016 but after some time the very same year decided that she would prefer to wear some makeup. She shared this decision publically as well.
14. Natural Glow
Ever since the Alicia Keys no makeup decision, the singer has made it a point to take better care of her skin. Her makeup artist, Dotti revealed some of Alicia's secrets to naturally glowing skin. She depends on facials, acupuncture, jade rolling, face oils, and masks including the Eminence Clear Skin Probiotic Masque and the SK-II Facial Treatment Mask among others to get this envious dewy glow.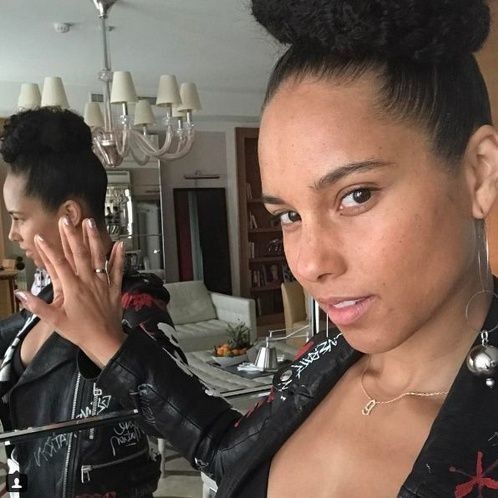 15. The Power of Choice
Alicia has more than often faced criticism for starting the Alicia Keys no makeup campaign but still being seen in makeup now and then. But her decision to go makeup-free didn't mean that she was completely abandoning it. The singer has explained her decision on many occasions that for her it is all about choice. She likes to maintain a natural look and she has done the same ever since her 2016 decision. Now, she chooses whether she wants to wear makeup or not without feeling an obligation towards it.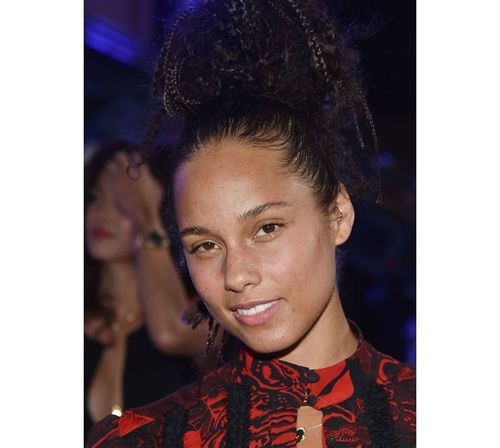 16. Alicia Keys No Makeup Beauty
Another good thing to come out of the Caged Bird singer's experiences from the Alicia Keys no makeup journey is her very own lifestyle and beauty brand, Keys Soulcare. The idea for this brand came from the self-consciousness she felt coupled with the pressure of using makeup to hide every possible skin flaw. So, Alicia created a brand that is inclusive and cruelty-free, one that proposes a healthy meaning and understanding to the concept of self-care.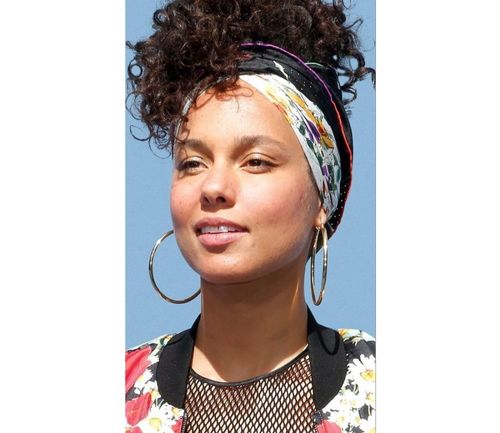 17. Bare-Faced In The Sun
Alicia wrote her very first song when she was merely 14 years old and as of today, she has sold more than 20 million albums in the US and more than 40 million in the rest of the world. The talents and success of this gorgeous woman know no bounds. Here she can be seen posing happily for the cameras in all her natural glory.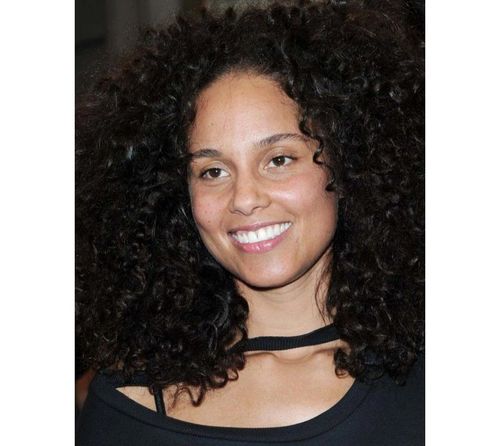 18. Multi-Talented Queen
The gorgeous Alicia Keys is a multi-talented queen. She is not just a singer and a songwriter. She began her career as an actress in 1985 with having acted in an episode of The Cosby Show. She went on to do movies like Smokin' Aces (2006), The Nanny Diaries (2007), and The Secret Life of Bees (2008) among others. She has also been a coach on the hit television reality singing show, the Voice. Apart from this she is also a published author now and has launched her very own lifestyle brand, Keys Soulcare. Did we mention multi-talented?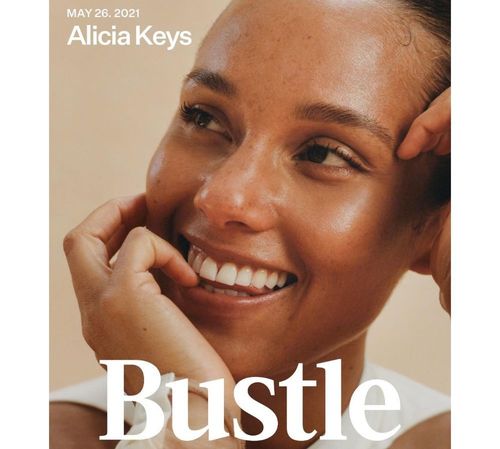 19. Fresh Faced Goddess
Alicia Keys is a fresh-faced goddess. If you don't believe us, then just take a look at all these stunning Alicia Keys no makeup photographs. Her healthy glowing skin is shining through them all.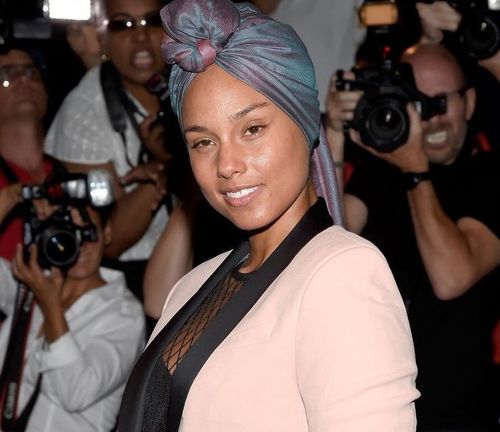 20. Boss Woman
It was not just the Alicia Keys no makeup journey that attracted all the headlines. She is a talented singer and songwriter. She is a skilled pianist too. She has been playing the piano since she was 7-years-old and proved that she knows her way around one at the Grammys where she played two pianos simultaneously.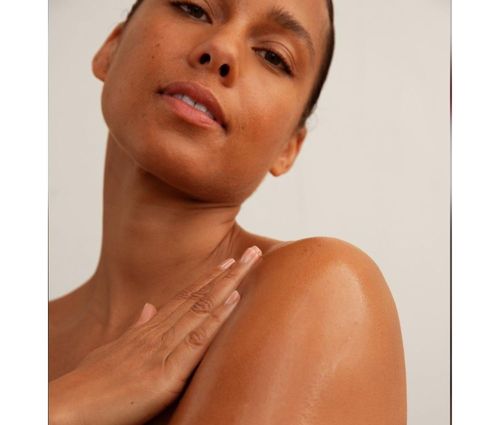 21. Self-Love
Alicia Keys posted this stunning no makeup photo of herself on her Instagram account along with a love letter to her body. She even encouraged her fans and followers to show their bodies some love and express it through their own love letters to their respective bodies.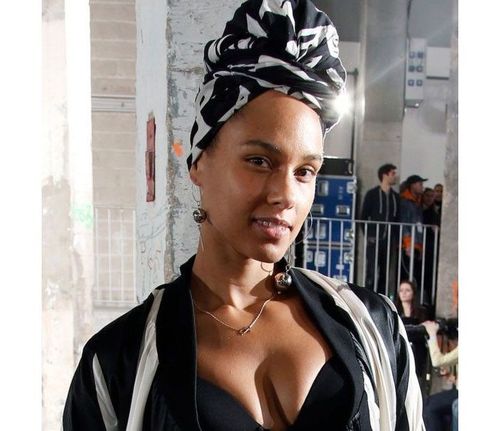 22. Stunning Alicia Keys No Makeup Photos
There is clearly so much more to Alicia Keys than her looks. She undoubtedly looks gorgeous. She is someone who can be easily called natural beauty. All these Alicia Keys no makeup photos are proof of that. But, do you know that Alicia has released seven studio albums, several other albums and so many singles that is difficult to keep a proper count?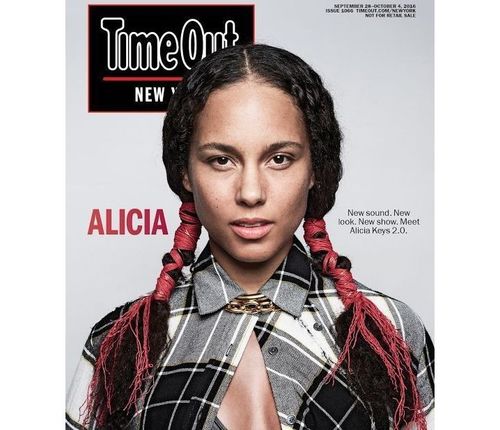 23. Alicia Keys No Makeup For The Magazines
Alicia has been very candid about her experiences. In an interview with Glamour, she revealed how she has done everything in her power to stay true to her identity even when she was facing pressures to change herself to better suit a specific narrative at the very beginning of her music career. Even regarding the Alicia Keys no makeup decision, she has explained and justified her reasons to do the same through multiple interviews including magazine cover interviews on Red Table Talk, Today, and Time Out among others.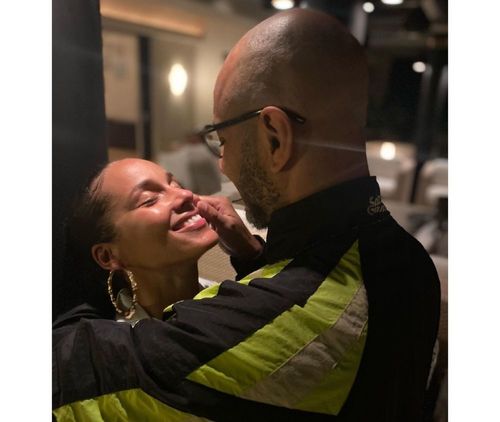 24. The One With The Husband
There's something very beautiful about happy women. She looks stunning in this Alicia Keys no makeup picture with her husband, Swizz Beatz. They have two sons Egypt and Genesis. Alicia is also a stepmother to her husband's three children from his previous marriage. And they all are a big happy family.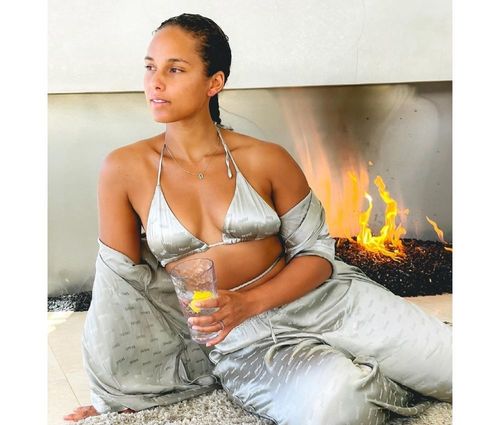 25. Fun At The Fireplace
The Alicia Keys no makeup journey famously began in 2016. Her decision to go makeup-free was met with praise as well as criticism. She has tried to explain her reasons to go makeup-free over the years. Even the personal and powerful essay she penned on Lenny Letter tells an impressive lot about what is at the core of the Alicia Keys no makeup movement.
Alicia made a commitment to go makeup free in 2016 as she thought she was addicted to it. While shooting for an album, she went for a makeup free look and she loved it immensely. Since then she was inspired to go makeup free.
Alicia famously wrote:
Cause I don't want to cover up anymore. Not my face, not my mind, not my soul, not my thoughts, not my dreams, not my struggles, not my emotional growth. Nothing.
And to this, we say, more power to you, Queen!
Related Articles