9 Face Shapes And Top Hairstyles For Each - 2023
Vanessa Pereira
Updated At 04 Feb 23
Have you ever wondered how to best recognise your face shape and what it is?
If yes, continue reading as we determine your face shape and the best haircuts to help you highlight your greatest features. Oblong, Rectangle, Round, Square, inverted triangle, Heart, Diamond, Triangle, and Oval are the nine various face shapes we walk you through.
How To Find Your Face Shape?
Before you proceed with your face measurements, do the following
Tie your hair back so you can see your entire face
Use a flexible measuring tape
Step 1:
Now let us get down to measuring the four vital distances of your face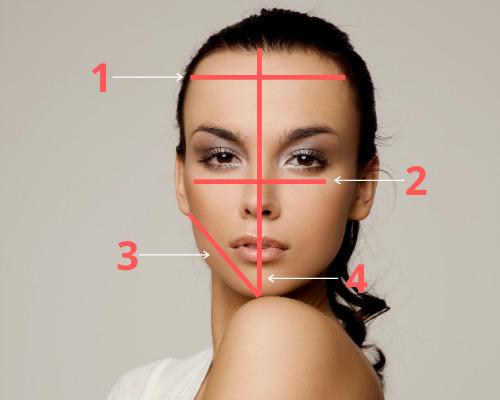 1. Forehead width: Measure the distance across your forehead from hairline to hairline
2. Cheekbone width: Measure from the outer corner of one eye to the other.
3. Jawline width: Measure the distance along the side of your jawline. Start from the base of your ear to the middle of your chin and multiply that number by two.
4. Face length: Measure from the center of your hairline till the tip of your chin.

Step 2:
Aside from measurements, facial features also play a vital role in figuring out your face shape.
Consider the angles and contours of your face to see whether they are prominent or not or soft or sharp.
Once you have gathered the measurements, start eliminating the face shapes that do not align with your facial characteristics.
Now that you have followed the above two methods to determine your face shape.
Let us look at the celebrities that share your face shape along with the best-suited hairstyles for your face type.
9 Different Face Shape Types
Discover your face shape by knowing the different types of face shapes out there.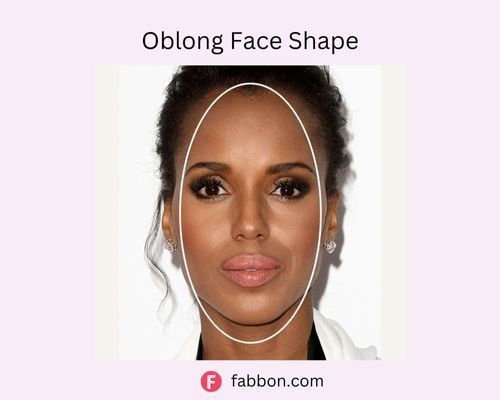 1. Oblong
An oblong face is longer than the width. The facial features consist of
A round chin and jawline
Forehead, jaw, and cheeks are equal in width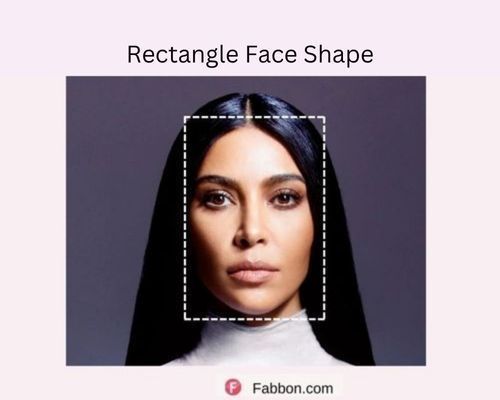 2. Rectangle
A rectangle-shaped face is a combination of two other shapes being oblong and square-shaped face. The length of the face is longer than the width. The facial features consist of
A straight or horizontal hairline
Mostly like have a tall forehead
A square-shaped jaw
The sides of your face to follow a straight line from your jaw to your forehead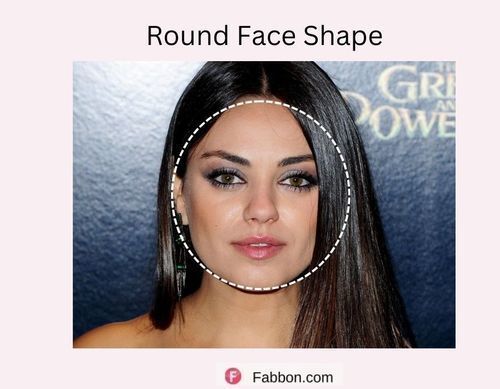 3. Round
A round face has few to no angles. The width and length of the face are equal. The facial features consist of
The forehead rounded at the hairline
The cheekbones are the broadest part of the face
A rounded jawline with very subtle angles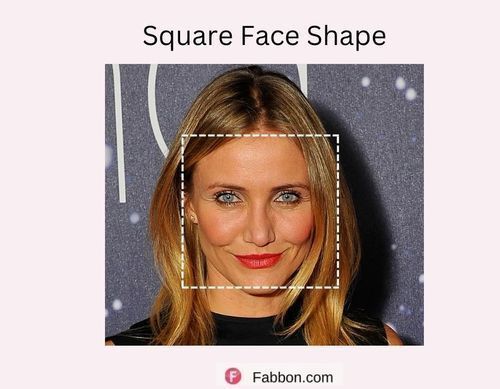 4. Square
A square face is equal in width and length with very minimal curves to it. The facial features consist of
Straight or horizontal hairline
The forehead, cheekbones, and jaw will be of the same width
The sides of your face follow a straight line from your jaw to your forehead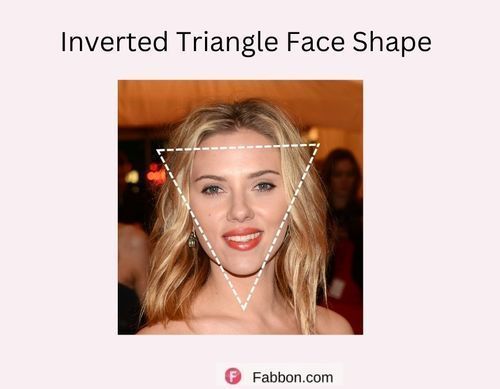 5. Inverted Triangle
An inverted triangle-shaped face is broader at the top than the bottom. The facial features consist of
A broad forehead
Jawline and chin are slender, and usually pointed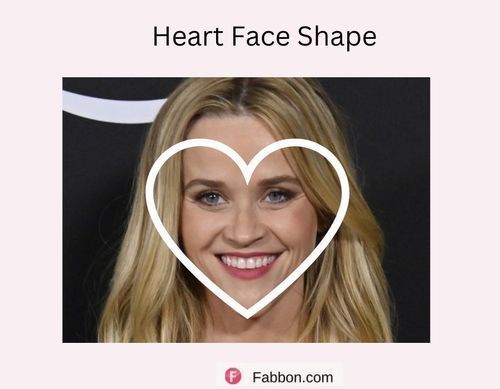 6. Heart
A heart-shaped face has a broad forehead and cheekbones. The length of the face is longer than the width and tapers down to a narrow jawline. The facial features consist of
A widow's peak
A pointy chin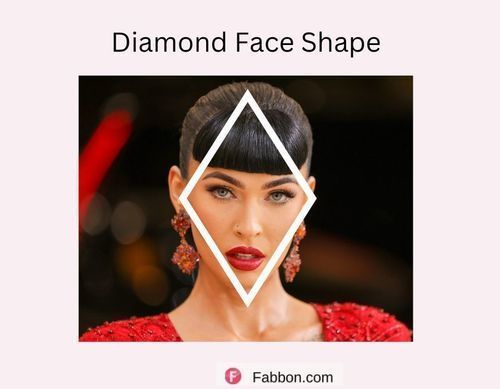 7. Diamond
A diamond-shaped face is an angular version of the oval face and is known to have a prominent bone structure. The length of the face is about the same as the width. The facial features consist of
A narrow forehead
Wide cheekbones
A pointed or angular chin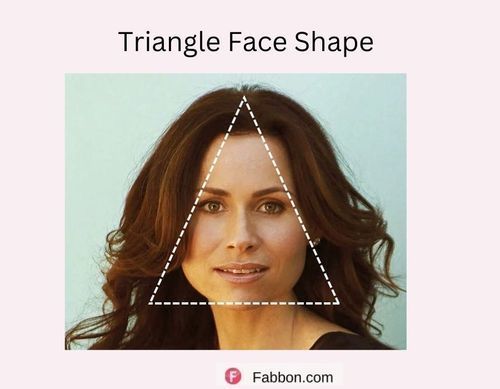 8. Triangle
A triangle-shaped face is also known as a pear-shaped face, where the bottom is wider than the top. The facial features consist of
The forehead is narrow
Cheekbones are flatter and not as prominent
The jaw is broader and angular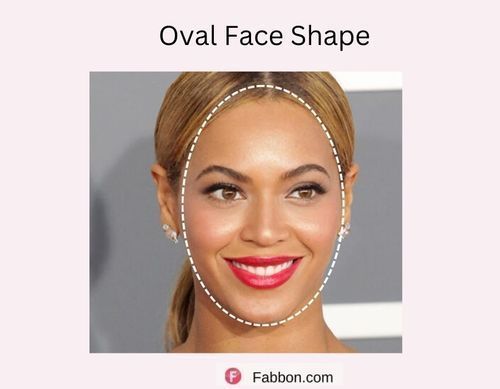 9. Oval
For an oval-shape face, the length appears to be 1.5 times larger than the width. The facial features consist of
A tall forehead
The cheekbones are prominent as it is the broadest part of the face
A round jaw or chin
Let us move on to the next step that is to find out your face shape
Best Hairstyles For Different Face Shapes
1. Oblong
The aim while styling your hair is to add width to minimize the length of the face
Hairstyles that are short to medium in length is best suited for this face type
If you opt for a long hairstyle, ensure to go for layered styles with wavy and curly textures
Straight bangs with side parts work best
Celebrities with an oblong-shaped face, sporting hairstyles best fitted for their facial characteristics:
Tyra banks - Straight bangs
Eva Mendes - Short length hair with side parting
Julia Roberts - Medium length hair with layers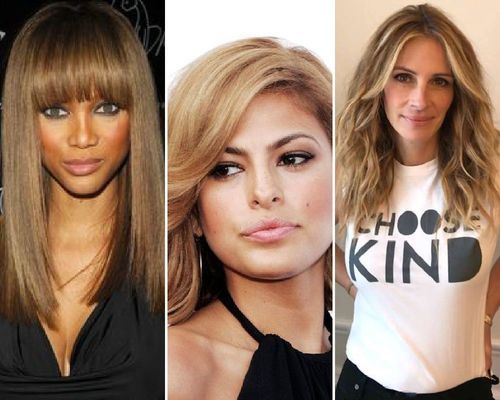 2. Rectangle
The focus while styling your hair should be to soften the appearance of your sharp features
Avoid overly long hairstyles that may further lengthen your face visually
Rounded fringes and curtain bangs work well
As for updos, high buns and sleek lock are perfect
Celebrities with a rectangle-shaped face:
Joan smalls – Rounded fringes
Jessica Simpson - High bun
Gisele Bundchen - Short length hair with side parting
Rectangle face shape hairstyles like bun, side parted haircuts, fringes, bob, ponytail have been very popular and have been used by various celebs.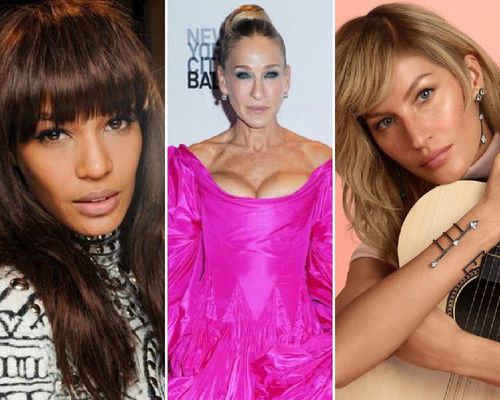 3. Round
The focus when styling your hair should be to add length to your face, hence stay away from sleek hairstyles as they can ruin your look
No matter what hairstyle you choose, ensure to leave elongated looks by the sides of your face
If you are considering bangs, avoid straight bangs as the horizontal line widens your face visually and opt for side bangs as the diagonal line makes your face longer visually
If you want a curly look, opt for loose curls rather than tight curls as it will add to the width of your face.
Adding volume to the crown of your head makes your face look longer visually
Avoid ponytails as it pulls your head back, accentuating the width of your face.
You can also spice your hairstyle with hair colours, highlights, or coloured hair tips
Celebrities with a round face:
Elizabeth Olsen - Middle parted loose waves
Adele - Curled under lob
Mila Kunis - Long hair with layers
Round face shape hairstyles with layers, curls, bob haircuts have all been popular and many celebs regularly use the same.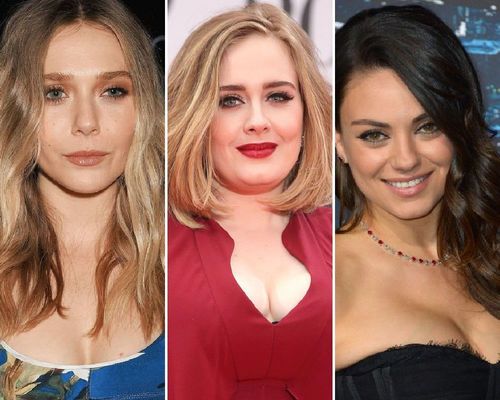 4. Square
The object of the hairstyle is to soften the sharp and prominent angles of this face type.
Select a hairstyle that will enhance your cheekbones instead of your jawline
For hair colour, either opt for ombre or highlights
Celebrities with a square-shaped face:
Lea Michel - Long hair with lots of layers
Katie Holmes - Side-parted style
Olivia Wilde - Side-swept bangs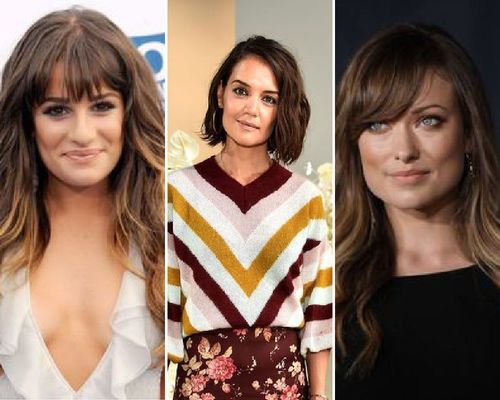 5. Inverted Triangle
The focus of the hairstyle is to make the forehead appear less wide
Avoid thick rounded bangs and blunt bangs
Celebrities with an inverted triangle face:
Rashida Jones - Long side-swept bangs
Jennifer Love Hewitt - Half-up
Scarlett Johansson - Pixie cut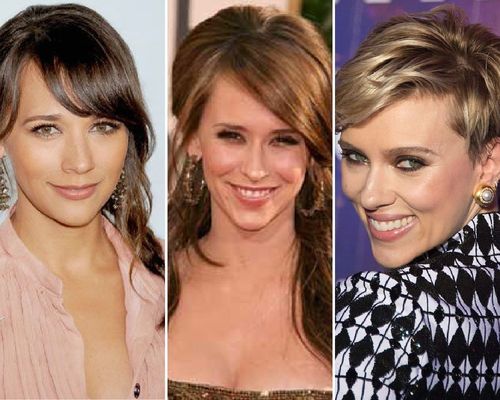 6. Heart
The aim is to balance the face shape with a hairstyle that decreases the brow width and increases the width of the jawline visually
Hairstyles that length of the collarbone or shoulders work well with this face frame
Avoid short bangs
Celebrities featuring hairstyles for heart-shaped face:
Kat Graham - Long hair face-framing layers
Kourtney Kardashian - High bun
Kerry Washington – Ponytails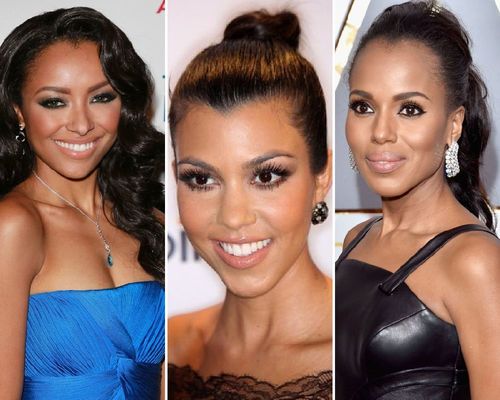 7. Diamond
Aim to soften the sharp angles of the face with a soft look that will help broaden the forehead and jawline visually
Avoid thick rounded bangs, straight bangs, and middle partings
Avoid an updo or hairstyle that will create height at the top of your hair, giving the illusion that the face is longer than it is
Celebrities with a diamond-shaped face:
Anna Kendrick - Ponytail
Halle Berry - Chin-length bob
Megan Fox - Long layered cut worn with waves and a deep side part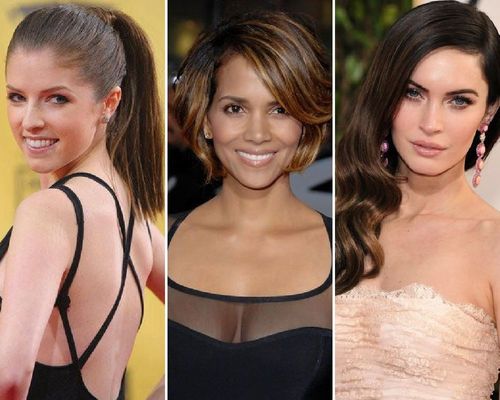 8. Triangle
The focus is to minimize the bottom-heavy feature of the face by balancing out the jaw
Avoid straight bob cuts that enhance your jawline
Avoid full bangs and long side bangs
Celebrities with a triangle-shaped face
Kelly Osbourne - Pixie cut short side-swept
Bette Midler - Light and wispy styles
Sophia Bush – Medium length hair with layers
Triangle face shape hairstyles like pixie, bob cut, layered cut have all been very popular with celebs.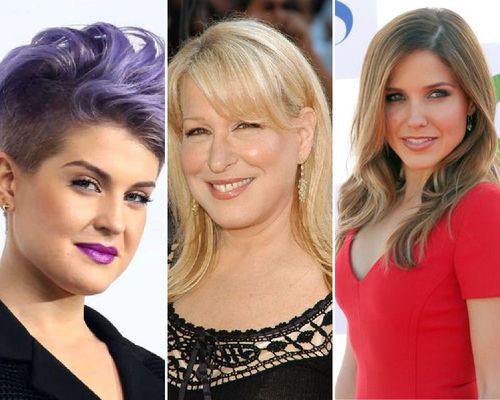 9. Oval
As this is a balanced face shape, a wide variety of oval face shape hairstyles suit it.
For an impactful look opt for either a long or short crop haircut
If you choose a long hairstyle, style your hair with waves or curls to keep it from lengthening your face visually
Celebrities with an oval-shape face
Jessica Alba - Blunt lob
Jessica Biel - Curtain bangs
Julianne Moore - Long wavy curls
Check oval face shape hairstyles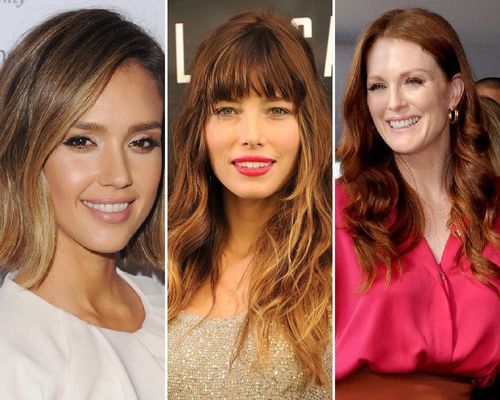 Hoping you found your face type and your celebrity match, do let us know your discovery in the comments.
Frequently Asked Questions ( FAQs ) :
1. How do I know what shape my face is?
You may determine your face shape by paying attention to the dimensions of your forehead, cheekbones, jawline, and facial length. Additionally, recognising your face shape depends heavily on your facial traits.
2. Which Face shape is beautiful?
An oval face may be thought of as one of the most attractive shapes. Because the forehead stands out as the greatest feature of the face and the face is frequently longer than wide.
3. Which hairstyle suit on my face?
To choose which hairstyle would complement your face the best, your hair structure may also be taken into consideration. So, you can evaluate the form of your face first, and then choose the right hairstyle based on the structure of your hair. However, long hair complements all face forms well.
4. What is the most common face shape female?
Oval faces are said to be the most prevalent and desirable facial shapes in the world.
5. Can I shape my face naturally?
A facial exercise called "facial yoga" tones the muscles of the face for a more youthful appearance. According to a study, doing yoga for 30 minutes each day for 8 weeks improves your face look younger and more solid.
Related Articles