21 Best Hairstyles Of Taylor Swift
Shailee Basu
Updated At 07 Oct 23
Taylor Swift is not only one of the most popular american singers – songwriters, but she is also one of the most popular celebrities. Ranked 9th on the list of most followed accounts on Instagram, she has a whopping 278 million followers.
Taylor Swift hairstyles are also very popular as she has been setting trends and giving hair goals to everyone. We cover the best hairstyles of Taylor Swift and will also highlight how her hairstyles have changed over a period of time. Taylor Swift bob hair as well as well as her straight hair have been popular celebrity hairstyles followed by many across the world. From subtle curls to side swept bands, taylor swift hairstyles prove that she likes to keep experimenting and it works amazingly well for her.
21 Most Popular Taylor Swift Hairstyles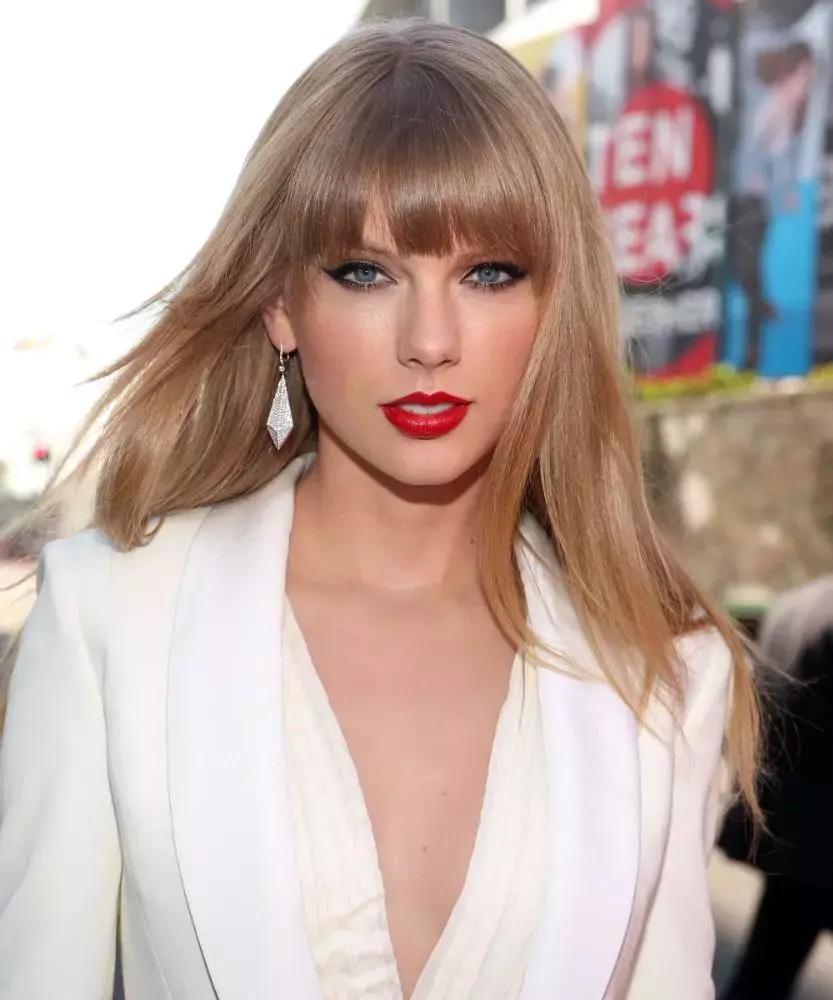 1. Bangs With Long Hair
Taylor Swift's bangs, paired with her sleek, long hair, create a timeless and elegant look that perfectly complements her signature style. The combination exudes a sense of sophistication and effortless beauty. The red lipstick and minimal makeup add charm to this amazing look.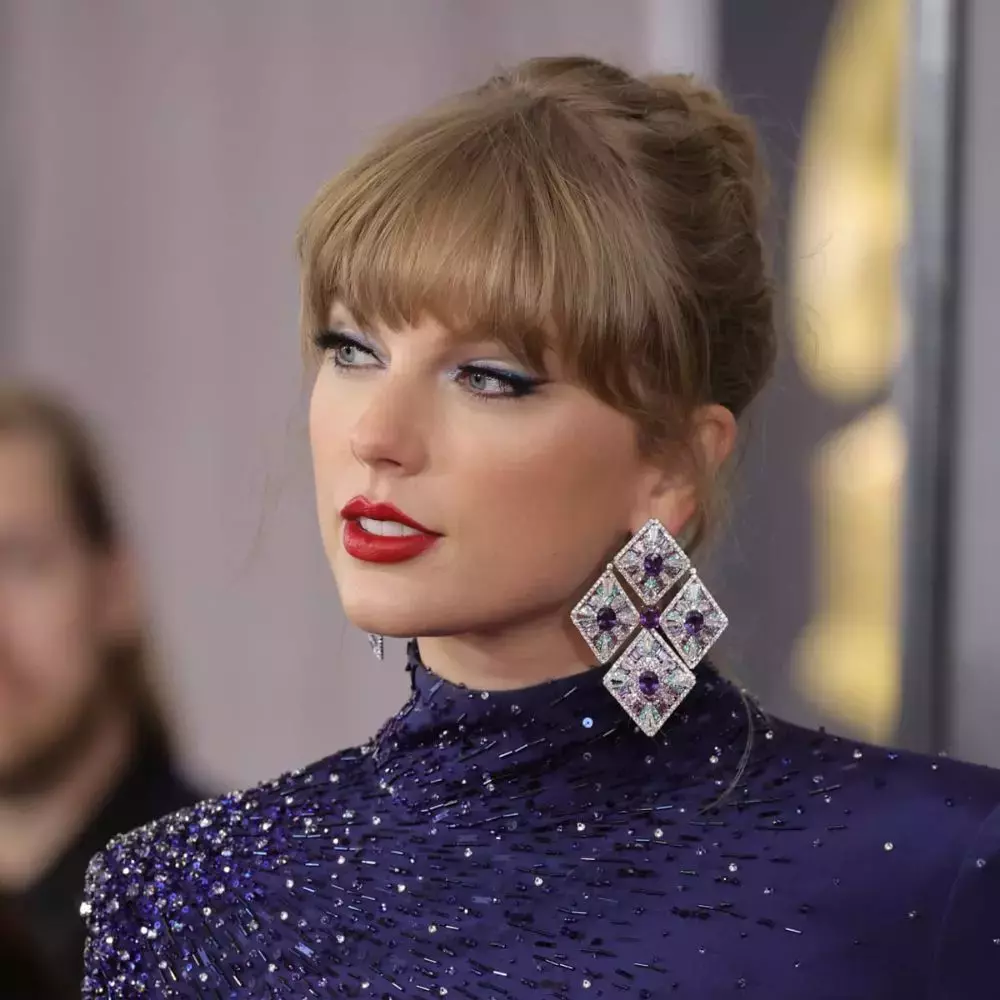 2. Bangs With Wispy Bun
At the 2023 Grammy's Red Carpet, Taylor Swift donned a striking two piece blue ensemble, complemented by her bangs, a delicate bun, and her iconic red lipstick, resulting in a breathtaking appearance.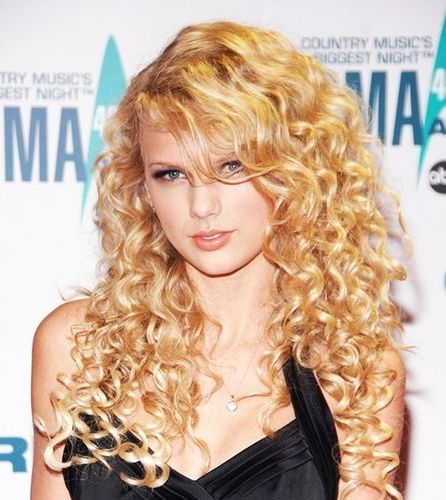 3. The Classic Tight Curls
One of the best celebrity hairstyles, this Taylor Swift hairstyle was seen when she made her first public appearance. She sported this hairstyle to all major award functions and public appearances from 2006 to 2009!
Looks like, she was into curly hair back then and why not? This Taylor Swift hairstyle looks very beautiful!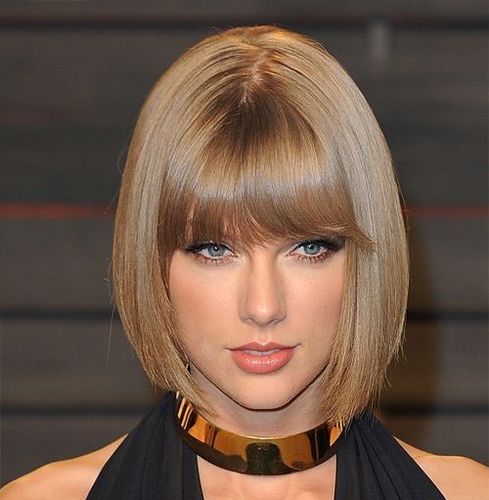 4. Bob Hairstyle With Blunt Cut Bangs
One of the most popular Taylor Swift hairstyles, she looks hotter than ever in this formal bob cut! The dark blonde color contrasts and accentuates her blue eyes very well.
The bangs make her face look slimmer and petite. We absolutely love this short bob haircut. Similar to taylor Swift, many of the popular Alyssa Milano hairstyles showcase the right way to use the bob cut.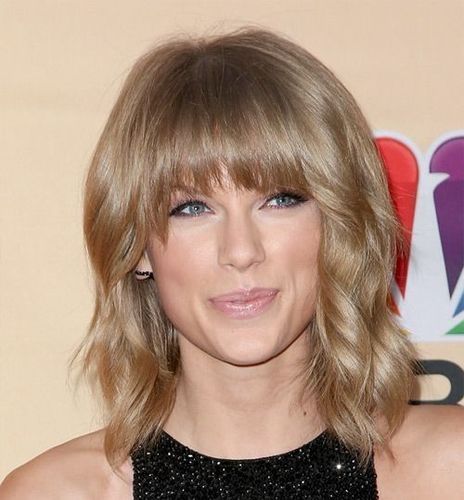 5. Layered Subtle Curls
Taylor Swift has retained her dark blonde hair color and her blunt bangs but has opted for layered subtle curls instead!
She looks absolutely resplendent with this short layered hairstyle that compliments her face structure and her dimples too!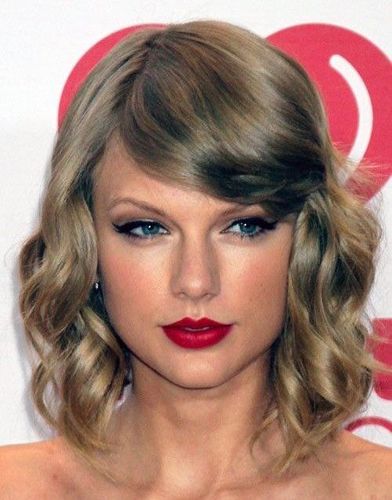 6. Side Swept Bangs
This side swept bang hairstyle along with the classic red lips makes Taylor Swift look like a character straight out of The Great Gatsby. She sports this vintage-y hairstyle with panache and we cannot stop gazing in awe about how cool these Taylor Swift hairstyles are!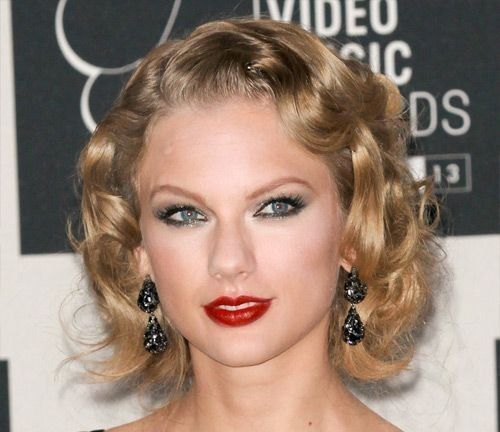 7. The 1950s Hairstyle
Here, Taylor Swift looks like a genuine bluestocking and somewhat like Marilyn Monroe from "The Seven Year Itch"! We absolutely love this rustic hairstyle on her caramel blonde hair and the red lips just makes it better. Taylor swift short hair are always trending. This is truly one of the best short hairstyles to sport at a formal event.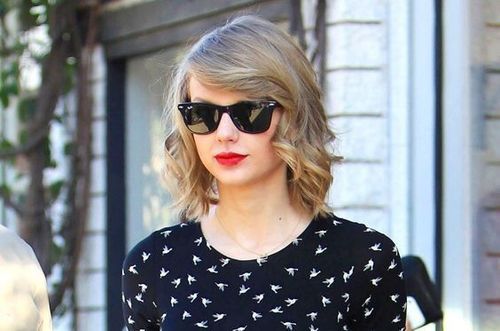 8. Wavy Bob
This wavy bob hairstyle is easily achievable for those with short hair! Taylor Swift looks cuter than ever in this short bob haircut with the cute checkered black and white hair band.
Too lazy to do anything with your hair? Just accessorize with a statement piece! If you are confused regardng your hairstyle, you can always take inspiration from Taylor Swift bob cut.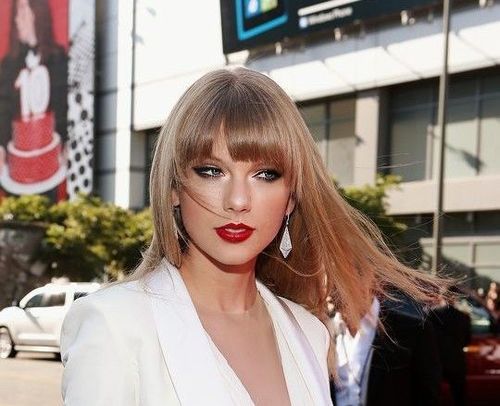 9. Straight Caramel Blonde Tresses
We are obsessing over this impeccably straight hair with bangs hairstyle! Taylor Swift sported this hairstyle to an award function in 2012 and she looks nothing less than a feisty femme fatale.
Taylor Swift straight hair will never go out of style!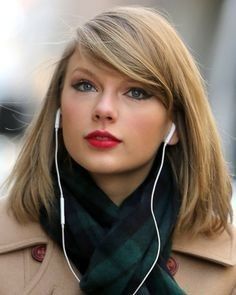 10. The Minimalist Hairstyle
Taylor Swift looks like a true New Yorker ready to take on the world with this simple hairstyle!
All you need to do is adjust your bangs to a side and you're good to go! This hairstyle will suit those with short to medium hair lengths.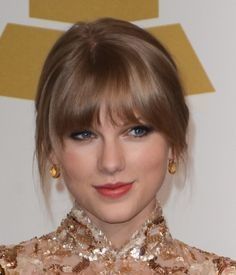 11. Brown Hair With Bangs
One of the popular Taylor Swift hairstyles with bangs, this one in brown hair works amazingly well for her. Taylor swift is seen sporting a breezy and easy hairstyle here. Her light brown tresses are tied up and the bangs are messy. This is one of the hairstyles for every hair length unless of course you have a pixie cut!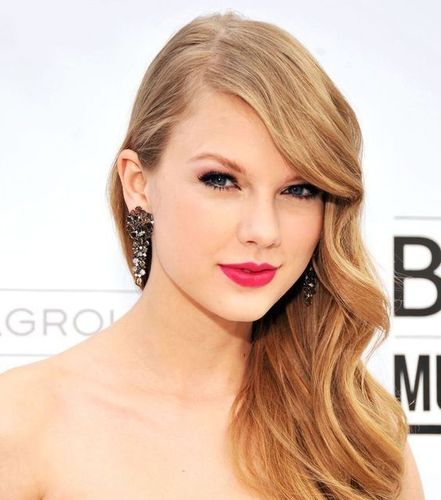 12. The Parted
Keeping all your hair to one side adds volume to your hair and Taylor Swift is proof! Say goodbye to fine hair and just set your tresses to one side to make your hair appear more voluminous.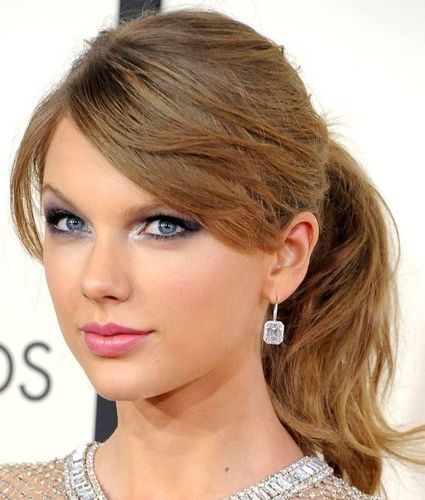 13. The Ponytail
If at first you don't succeed then fix your ponytail and try again! Taylor Swift is totally pulling off this easy, quick and dapper hairstyle with effortless poise and we love the simplicity of this hairstyle.
This hairstyle will suit people with short to long hair lengths.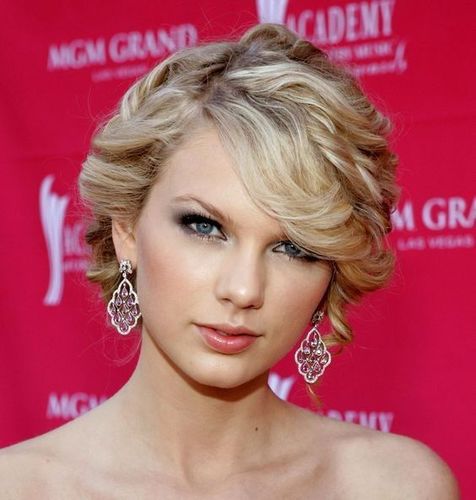 14. Curly Hair Updo
Oh, would you look how nicely the curls have been set! Taylor swift is rocking a vintage hairstyle yet again with this curly hairstyle for long hair. It can also be achieved by those with short hair- just curl your hair at the right places and adjust them. Taylor swift updo hairstyles always set the trend as they are unique!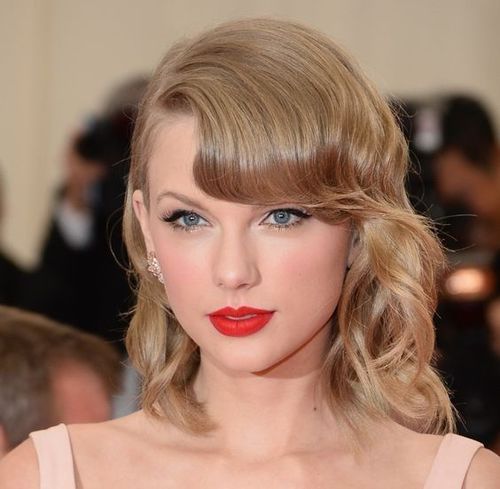 15. Curled Bangs Kept To A Side
This hairstyle makes Taylor Swift look nothing less than Aphrodite- absolutely alluring! Her bangs have been curled up to one side emanating a vintage-y feel, it also highlights her facial features very well.
This is definitely one of the best Taylor Swift hairstyles.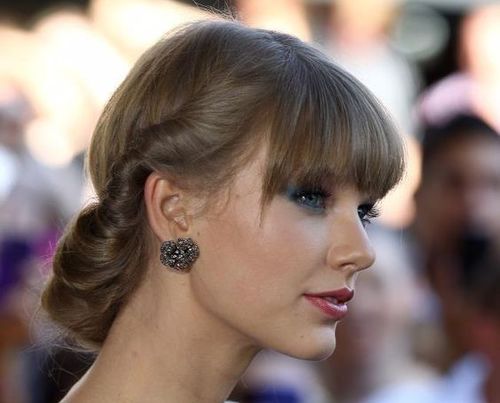 16. Updo Hairstyle With Bangs
Here, Taylor Swift is seen sporting an updo hairstyle and her ash brown locks have been curled up from the sides.
This would be an excellent hairstyle to sport on a romantic date or a day out with your girlfriends in the morning!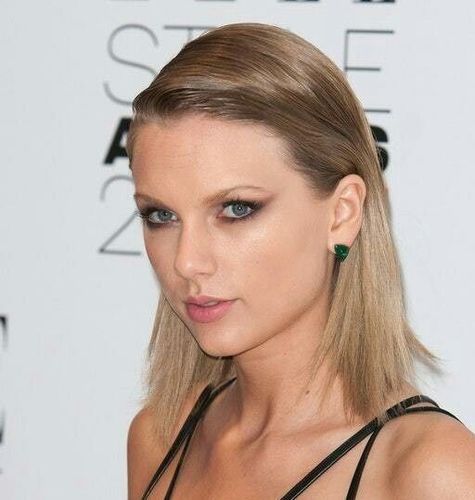 17. The Cleopatra
Taylor Swift is one Egyptian Headdress away from looking like Cleopatra! Here, her short length, straightened blonde tresses have been parted to one side.
This is such a minimalistic hairstyle that only Taylor can carry with an effortless poise. If you are ever confused about your hairstyle and want to try out a new ones, then take inspiration from taylor swift straight hair.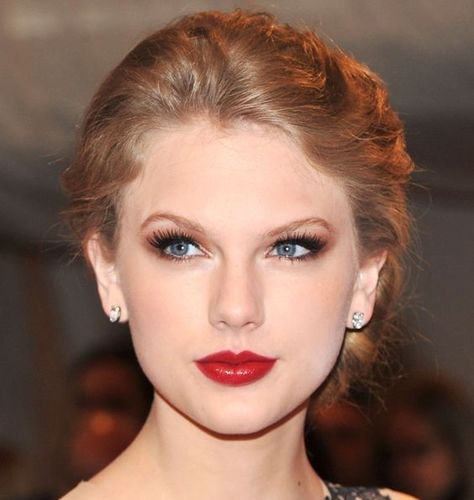 18. Smooth Updo
This is yet another updo hairstyle and the way it has been created makes Taylor Swift look like a goddess. Look at that smooth and luminous caramel blonde hair- we can only imagine how many hours it took to achieve this magnolious hairstyle and that's what make this one of the best Taylor Swift hairstyles.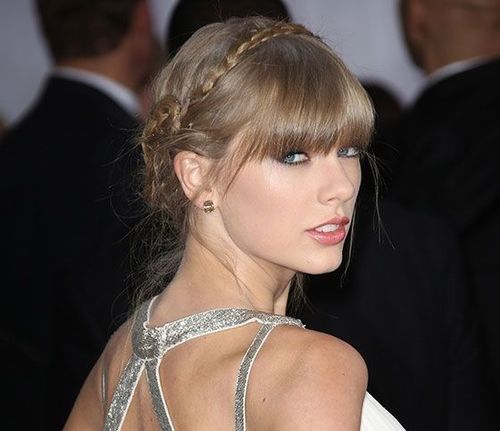 19. The Braided Updo
This braided updo hairstyle is one of a kind and Taylor Swift knows how to pull it off just right. Mess them at the right places and let your bangs loose to make your face appear petite.
The hair band like braid adds to the look and it is evangelical!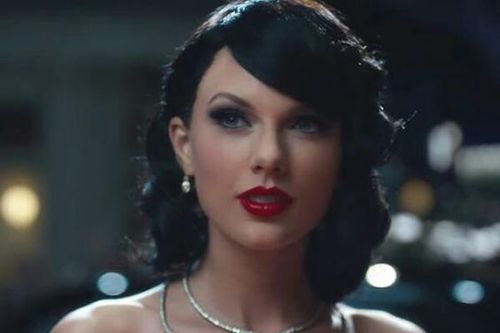 120. The Black Hair
One of the popular Taylor Swift hairstyles, we love black hair on Taylor Swift as seen from her "Wildest Dreams" music video. With bangs swept to a side and her short length hair curled up, Taylor looks absolutely magnificent. She should sport black hair more often as they contrast with her light colored eyes and make her look a hundred times more attractive!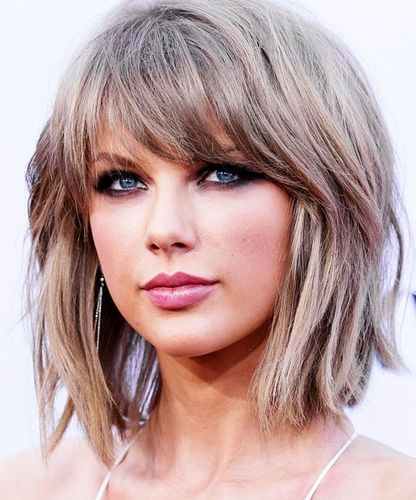 21. Layered Messy Tresses With Bangs
Out of 'em all, this has got to be the best bob with bangs hairstyles. Messy hair is always sexy and Taylor Swift is proof for that! Look at her layered messy tresses and you will know.
You can sport this hairstyle with short hair, medium hair and long hair!
Related Articles: