55 Most Beautiful American Women Of All Time
Olivia
Updated At 21 Aug 23
The American women who aren't afraid to take risks in their jobs are the sexiest. They put forth a lot of effort and are always looking for new opportunities. To leave their impact on the world, they are aware that they must continue to advance. No matter what their line of work is, it's critical for these women to continuously innovate and improve themselves to maintain both a professional and a personal persona in the face of potential competition. Let's check out 55 Most Beautiful American Women Of All Time.
55 Most Beautiful American Women Of All Time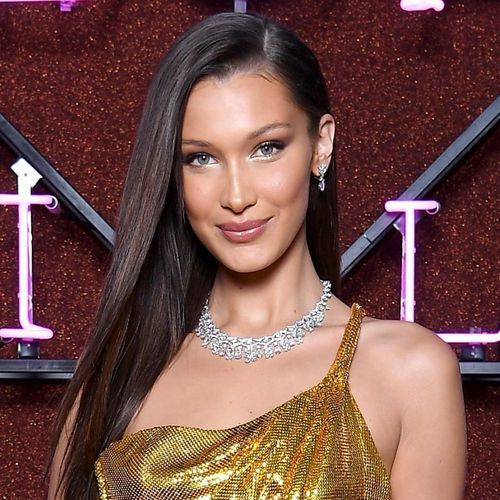 1. Bella Hadid
American model Isabella Khair Hadid has been ranked as the most beautiful woman in the world based on the "science" of the Golden Ratio of Beauty Phi. Bella Hadid was followed by Beyoncé, Amber Heard and Ariana Grande in the list of most beautiful women in the world. Bella Hadid has been found out to have 94.35% perfect face.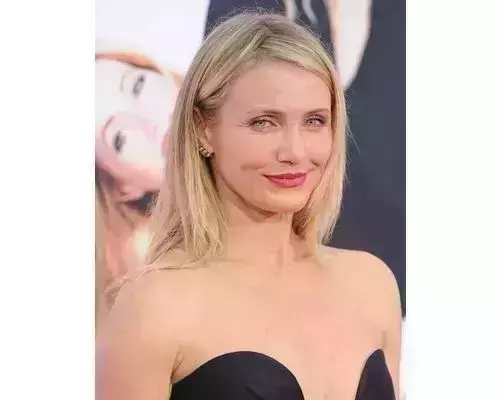 2. Cameron Diaz
Hollywood actress Cameron Diaz is also a producer, novelist, and model. With roles in The Mask, My Best Friend's Wedding, There's Something About Mary, and the Shrek franchise as Princess Fiona, she made a name for herself in the world of film. When she was still a little girl, she began modelling, and soon after that, acting opportunities flooded her. She's one of the most beautiful American women of all time.
3. Hilary Duff
American actress and singer Hilary Erhard Duff is active worldwide. Houston, Texas, is the city of her birth. She appeared in movies including Cheaper by the Dozen, The Lizzie McGuire Movie, and A Cinderella Story after playing Lizzie McGuire on the television show. Born on September 28, 1987, in Houston, Texas, Hilary Duff is consistently rated amongst the most beautiful American women.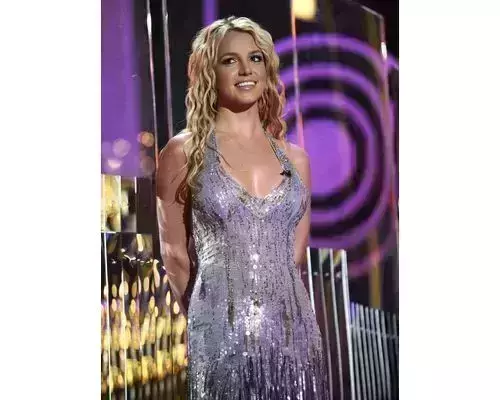 4. Britney Spears
Britney Jean Spears is an American singer, songwriter, dancer, and actor. She got her start in the entertainment industry at a young age, and her solo albums Oops! and Baby One More Time greatly contributed to her rise to stardom. Since then, the Pop Princess has released numerous records and tried her hand at acting. The media has covered her personal life extensively as well.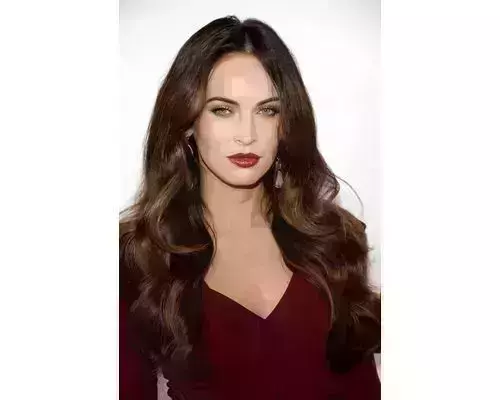 5. Megan Fox
American actress and model Megan Fox was born on 16 May 1986. Due to her seductive looks and edgy temperament, Megan Fox became one of the most sought-after faces in prestigious men's publications. One of the prettiest American Women, her role in the movie "Transformers" increased her popularity significantly. This hollywood actress has studied drama and is in the industry since a very young age.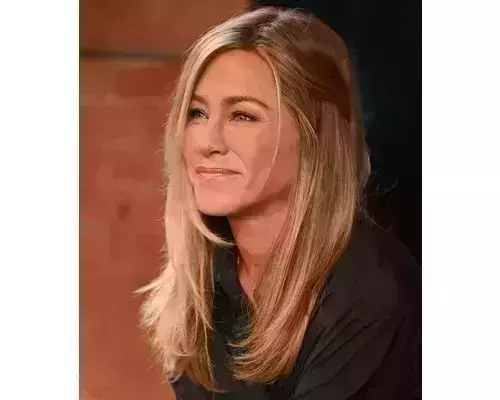 6. Jennifer Anniston
Actress, producer and businesswoman Jennifer Joanna Aniston hails from the United States. She is the child of American actress Nancy Dow and Greek actor John Aniston. Aniston gained fame for her role as Rachel Green in the Friends comedy show. She's also one of the most beautiful American actresses.
Along with Jennifer Aniston, do make sure to check out Ana De Armas hot photos and looks. One of the most searched celebs, her popularity has continuously increased over the last few years.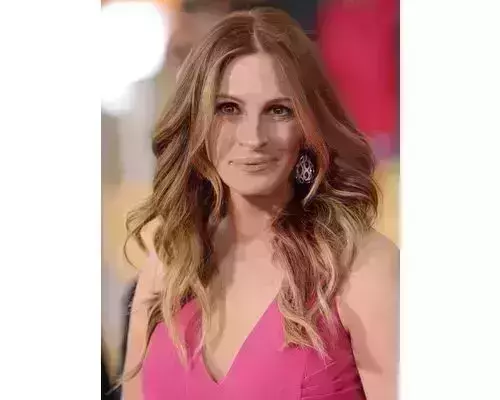 7. Julia Roberts
American actor and producer Julia Fiona Roberts has been one of the prettiest faces in Hollywood. After appearing in the romantic comedy Pretty Woman, which brought in a then-record $464 million at the box office, she became a household figure in Hollywood. She first attracted considerable attention in 1990 when she played the lead female role in the movie Pretty Woman.
Check out our guide to find out the most beautiful canadian women as we list the top 25 prettiest canadian women of all time.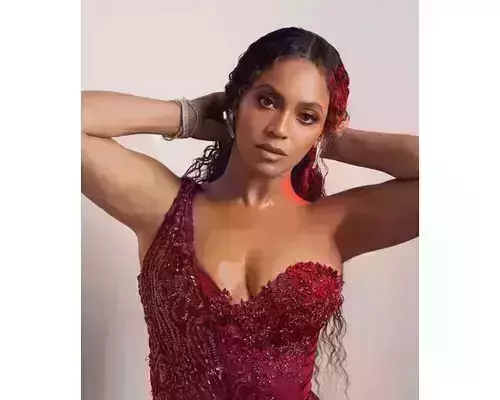 8. Beyonce Knowles
Beyoncé Knowles, whose real name is Giselle Knowles-Carter, is an American singer, songwriter, dancer, record producer, and actor. She became a member of Destiny's Child while still a teenager. She quickly rose through the ranks to become the lead vocalist, and helped the group become one of the most well-known girl groups of all time.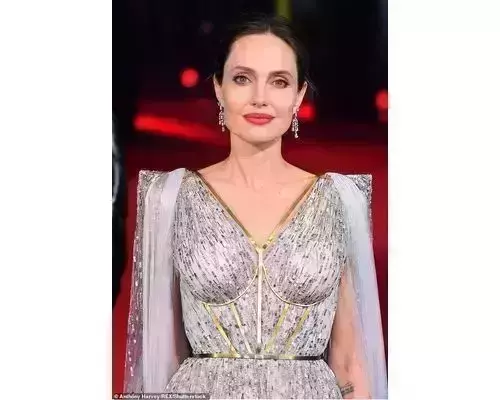 9. Angelina Jolie
In addition to being a well-known actress and philanthropist, Angelina Jolie is a style icon. In addition to everything else, she is also one of Hollywood's most well-known celebrities. She has won praise for her philanthropic activities around the world in addition to her performances, which are renowned for being powerful and dramatic.
Read More: Most Beautiful Kpop Female Idols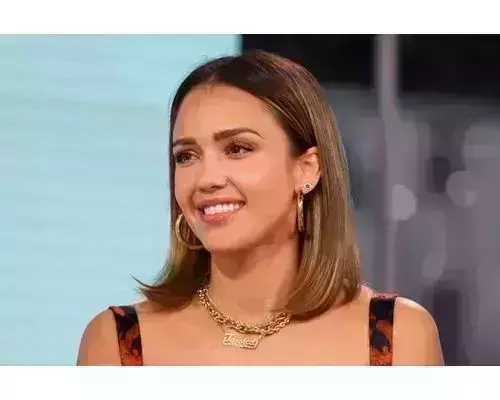 10. Jessica Alba
American actress Jessica Marie Alba is from the country. She has appeared in movies including Good Luck Chuck, Dark Angel, Honey, Sin City, Fantastic Four, Into the Blue, and Dark Angel. Jessica Alba has had a highly prosperous career in Hollywood's film industry.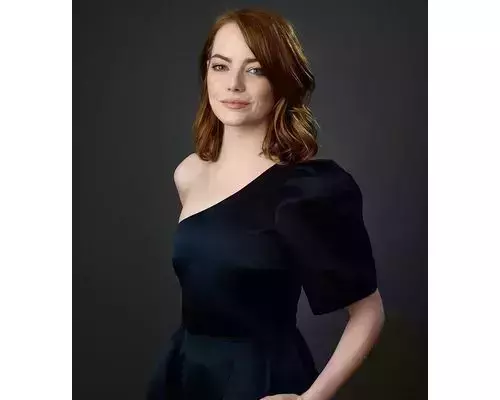 11. Emma Stone
Actress Emma Stone has appeared in films like "Easy A," "Birdman," and "La La Land." Parents Nell and Jeff Stone welcomed Emma Stone into the world on March 14, 1989, in Scottsdale, Arizona. Lizzy is the name of her elder sister. Before she was even born, her father abandoned her mother, who raised both of her daughters by herself.
Read More: 55 Most Beautiful Women In The World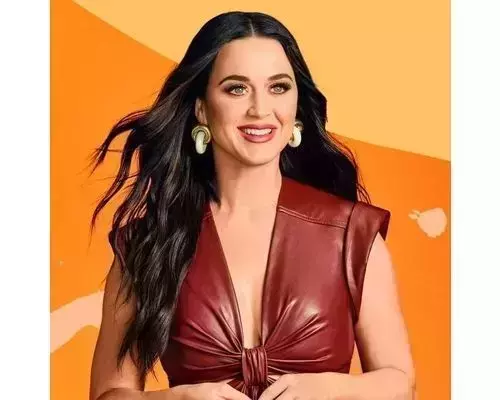 12. Katy Perry
An American singer, songwriter, and television judge by the name of Katy Perry (born Katheryn Elizabeth Hudson) is also one of the most beautiful American women of all time . With over 143 million albums sold, she is also one of the best-selling artists and one of the highest paid women in the music industry. She has been on the Forbes list of the highest-earning women in music for nine years running.
Do make sure to check out Alexandra daddario hot photos and looks. One of the most searched celebs, her popularity continuously to see the increase.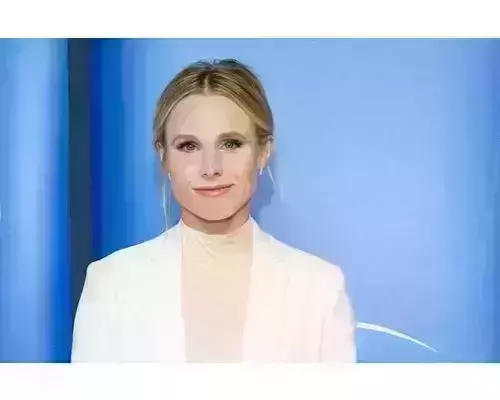 13. Kristen Bell
Born on July 18, 1980, in Huntington Woods, Michigan, American actress and singer Kristen Anne Bell is popular worldwide. In addition to lending her voice to Gossip Girl, she has appeared in the films Spartan, Veronica Mars, Reefer Madness: The Movie Musical, Heroes, When in Rome, and Burlesque.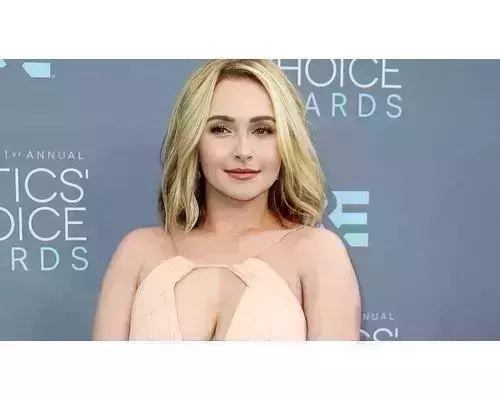 14. Hayden Panettiere
American singer, actress, and model Hayden Lesley Panettiere is also a model. She rose to fame when she was 11 years old thanks to her performance of Sheryl Yoast in the Remember the Titans movie. Hayden was previously well-known for his parts in the TV shows Guiding Light and One Life to Live. She was born in Palisades, New York on August 21, 1989.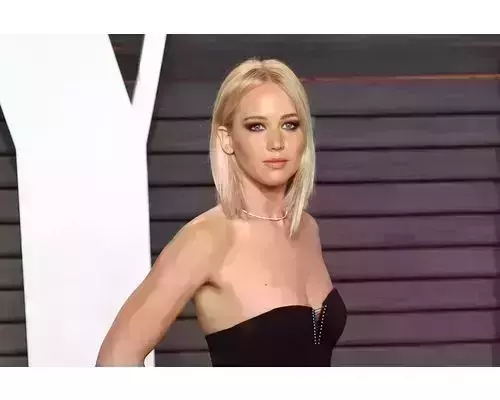 15. Jennifer Lawrence
American actress Jennifer Shrader Lawrence has been another prettiest American women. She gained a lot of recognition thanks to her critically acclaimed performances in films including "The Hunger Games," "Silver Linings Playbook," and "Joy." The highly acclaimed actress had her broadcast debut when she was just a young child, but she has since gone on to have a successful career in the industry.
Check out our guide to find out the most beautiful indian women as we list the top 31 prettiest Indian women of all time.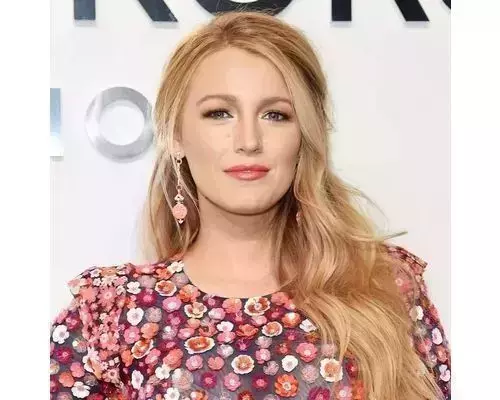 16. Blake Lively
American actress Blake Lively made professional debut in the movie Sandman in 1998. She is best known for playing Serena van der Woodsen on the Gossip Girl series on the CW.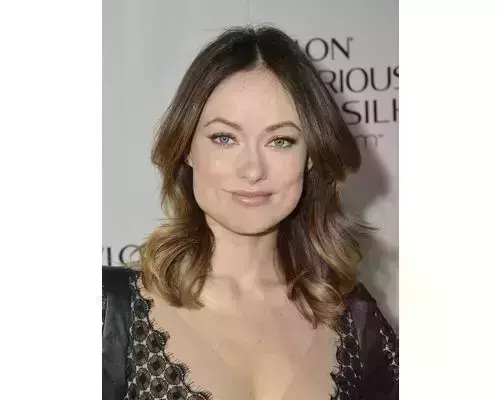 17. Olivia Wilde
American actress and director Olivia Wilde works in both fields. Along with appearing in Tron: Legacy, Cowboys & Aliens, The Incredible Burt Wonderstone, and The Lazarus Effect, she played Remy "Thirteen" Hadley on the television show House. She was born on March 10, 1984 in New York City, New York State, in the United States.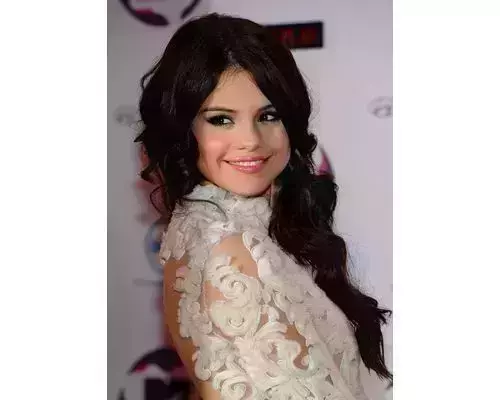 18. Selena Gomez
Selena Marie Gomez is an American singer, songwriter, actor, and producer. Gomez began her career as a cast member of the children's television programme Barney & Friends. She was born and raised in Texas.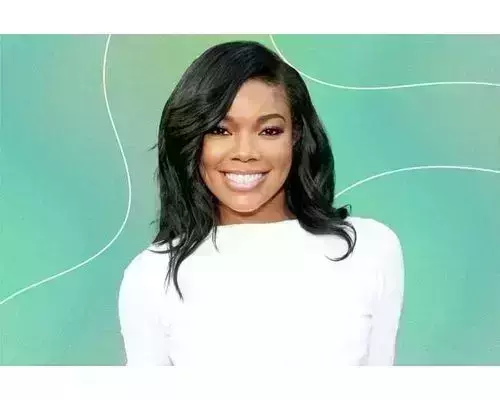 19. Gabrielle Union
American actress Gabrielle Monique Union began her career in the 1990s by making guest appearances on television programmes. In 1999, she starred in the teen movies She's All That and 10 Things I Hate About You. She was born on October 29, 1972, in Omaha, Nebraska.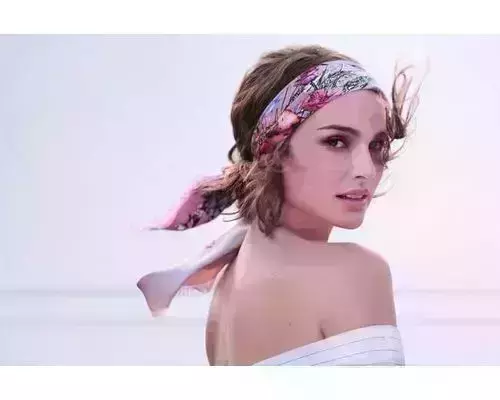 20. Natalie Portman
Natalie Portman was born on June 9, 1981, in Jerusalem. She is an American-Israeli actress who has been nominated for two Golden Globes and one Academy Award. She made her feature film debut in the independent movie Léon. Her filmography is fairly impressive, featuring titles like Black Swan, Jackie, Star Wars: The Closer, and Thor which have received high praise from critics.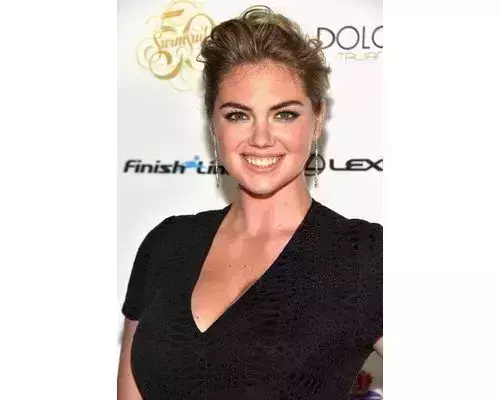 21. Kate Upton
When Kate Upton appeared in the Sports Illustrated swimsuit issue in 2011, she was named "Rookie of the Year," which helped catapult her to the top of the modelling industry. American model and actress Kate Upton rose to fame after ape airing in the 2011 Sports Illustrated Swimsuit Issue. She's one of the most beautiful women of America.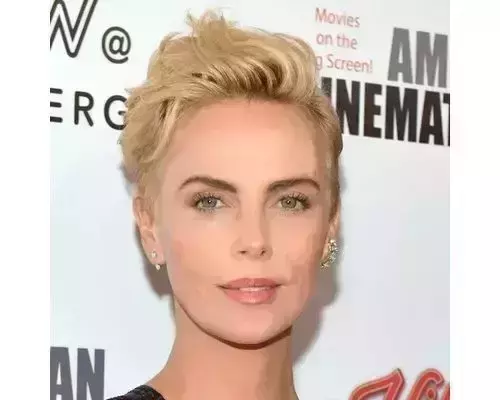 22. Charlize Theron
Before suffering a knee injury that put an end to her dancing career, Charlize Theron was a model and had dreams of becoming a dancer. She was forced into the acting industry, due to an unanticipated event but became very successful in Hollywood.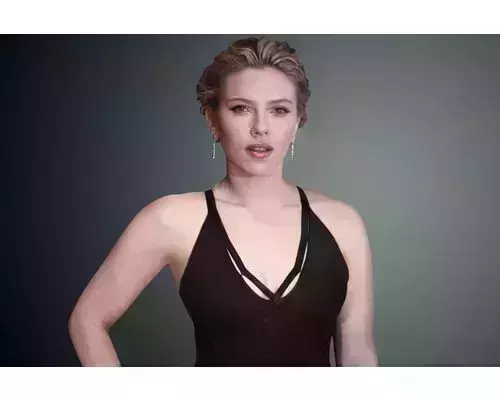 23. Scarlett Johansonn
American singer-actress Scarlett Ingrid Johansson comes from the country. She has held the title of the highest-paid actress in the world since 2018 and is listed amongst Forbes' top 100 most powerful celebrities in the world. She was also listed among the top 100 influencers by Time magazine. She was born on November 22, 1984 in Manhattan, New York City, New York State, in the United States.
Do check out Scarlett Johansson diet and workout routine as we uncover her daily diet and all the secrets which are behind her perfect body!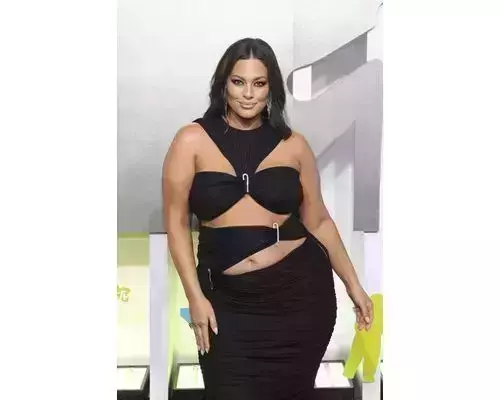 24. Ashley Graham
American model Ashley Graham is one of the prettiest women in America. In addition to being a plus-size model and swimsuit designer, she has been a popular TV MC in America. She has been featured on the covers of some of the most renowned magazines in the world during her career, including Vogue, Harper's Bazaar, Glamor, and Elle.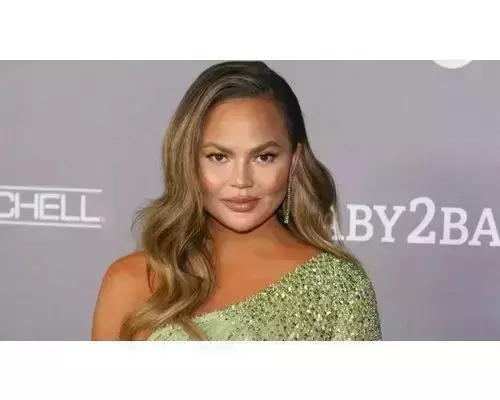 25. Chrissy Teigen
Model and author Christine Diane Teigen are from the United States. She and LL Cool J shared hosting duties for the Paramount Network programme Lip Sync Battle. A well-known model, Chrissy Teigen has appeared in swimsuit editorials for Sports Illustrated. She has a startling hybrid beauty when you take into account that her father is of Norwegian descent and her mother is of Thai background.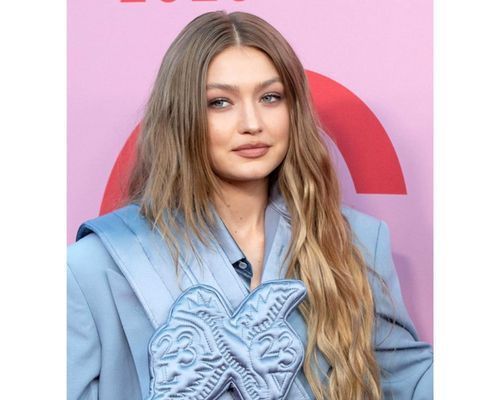 26. Gigi Hadid
Gigi hadid has been one of the most popular faces in the modelling industry worldwide. The British Fashion Council awarded the title of Foreign Model of the Year to well-known fashion model Gigi Hadid in 2016. Additionally, she has appeared on the covers of various international Vogue magazines.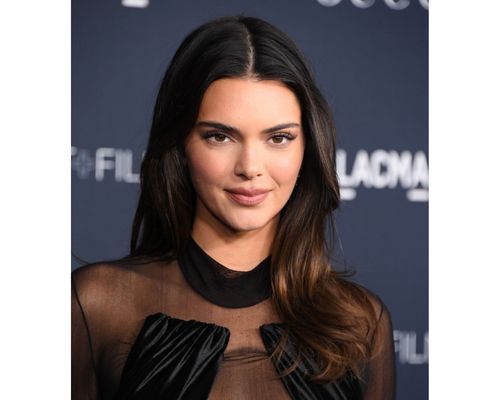 27. Kendall Jenner
Kendall Nicole Jenner is a television personality and fashion model from the United States. After appearing in the American reality television series Keeping Up with the Kardashians, Kendall Jenner and a number of her other family members gained popularity. The Kardashian-Jenner family is followed on the show in both their personal and professional life. One of the most popular Victoria Secret models, Kendall jenner had been growing in popularity every year. In 2017, Jenner was named the world's highest-paid model by Forbes, ousting model Gisele Bündchen.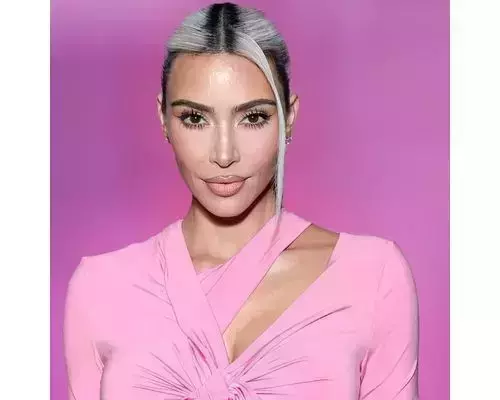 28. Kim Kardashian
Kim Kardashian first caught the public's eye when she was recognised as Paris Hilton's friend and stylist. Tens of millions of people now follow Kim Kardashian on Twitter and Instagram, which is a sign of how much her internet and social media presence has expanded.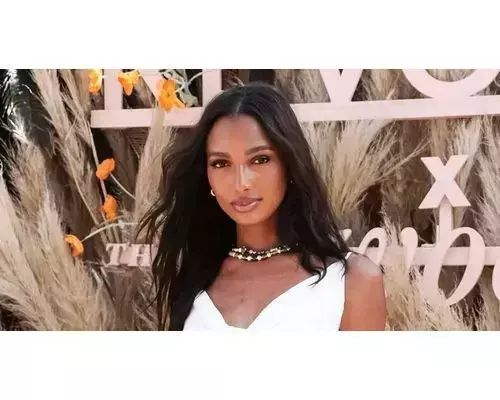 29. Jasmine Tookes
American model and former Victoria's Secret Angel Jasmine Tookes is one of the mopst beatiful American women. When she was 15 years old and on a trip with her mother, her skill was spotted at a fashion show. She soon caught her manager's attention and formally signed with the Los Angeles-based business right away.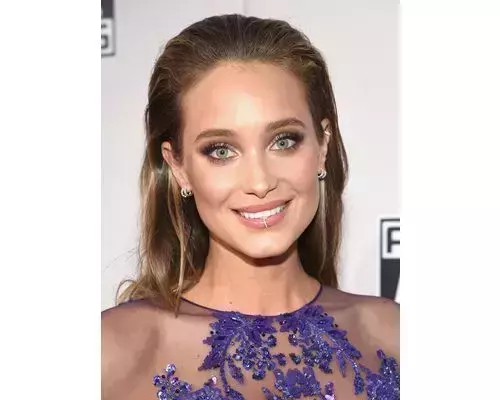 30. Hannah Jeter
Hannah Jeter worked as a model and television host. She is well known for her appearances in the swimsuit issue of Sports Illustrated, which included the cover for the 2015 issue. She was most recognised for her appearances on the 2015 issue's cover of Sports Illustrated Swimsuit Issue.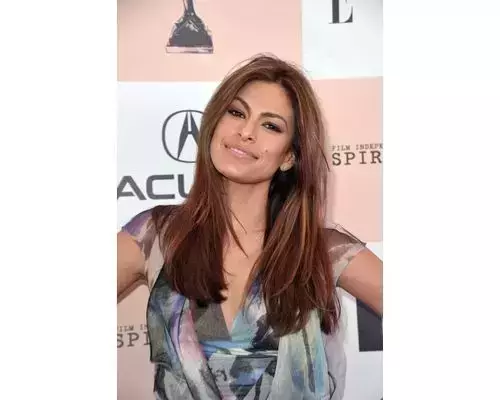 31. Eva Mendes
Cuban-American actress Eva Mendes is well-known for her roles in movies including Ghost Rider, 2 Fast 2 Furious, Out of Time, The Women, The Other Guys, and The Place Beyond the Pines, among others. The 48-year-old beauty is well known for her acting career and is regarded as one of Hollywood's sexiest icons. She frequently appeared on lists of the world's sexiest women published by Maxim and FHM.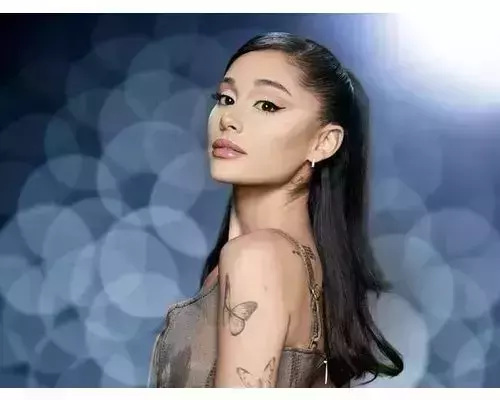 32. Ariana Grande
Young singer Ariana Grande, who has a lot of potentials, had her Broadway debut with the production of 13, and she later shot to fame with the television comedy Victorious and its spinoff, Sam & Cat. Her television series served as both the foundation and the catalyst for the start of her music career. Her career in music took off after the release of her five albums, each of which was a commercial and critical success.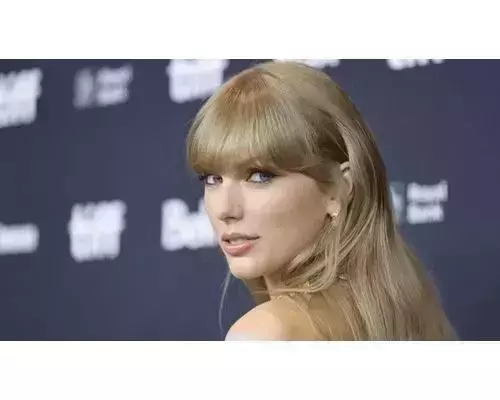 33. Taylor Swift
Taylor Swift is an American singer-songwriter who mostly sings in the pop and country music genres. She has won numerous Grammy Awards and inspired a lot of aspiring musicians. Since she was a small child, she has had artistic talent, and in 2006, she launched her first single and debut album.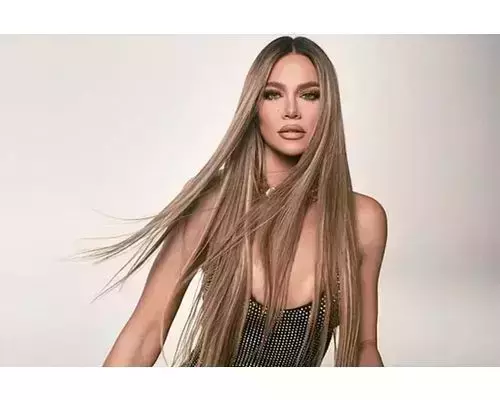 34. Khloe Kardashian
Khloe Kardashian's most recent bikini photos stunned people, earning her the title of "most beautiful woman in the world." The Kardashians star is celebrating her 38th birthday with sister Kim and her 4-year-old daughter True while basking in the sun in Turks & Caicos, which is close to the Bahamas.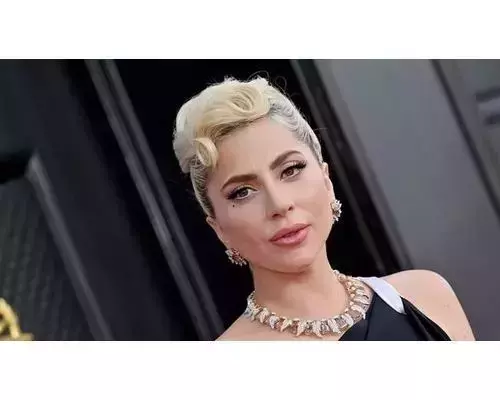 35. Lady Gaga
Since she was a teenager, Lady Gaga has worked in the music industry as a singer and composer. In addition to being one of the musicians with the biggest global sales, she has won several significant awards. She is renowned in the music industry for regularly changing how she appears, and as a performer, she is quite versatile.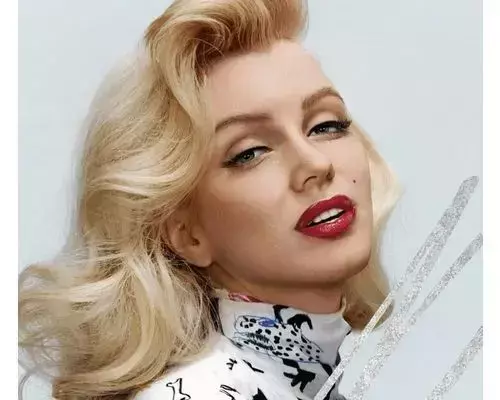 36. Marilyn Monroe
American actress, model, comedian, and singer Marilyn Monroe gained notoriety in Hollywood in the 1950s and early 1960s as a renowned star icon. She was a native of the USA. She was not only one of the most well-known actresses of her time but she was also praised for her performance in "Some Like It Hot" and other films.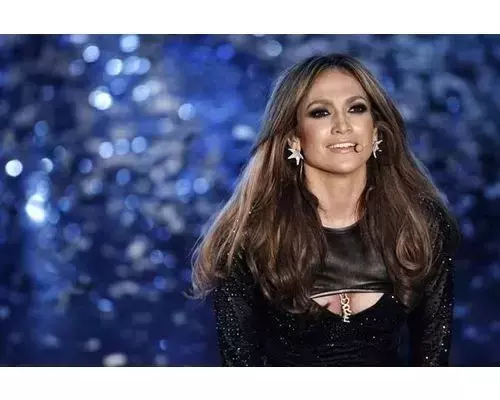 37. Jennifer Lopez
Jennifer Lopez has established herself as the highest-paid Latin actress in Hollywood after appearing in movies like Out of Sight, The Wedding Planner, Maid in Manhattan, and Shall We Dance. She has achieved a great lot of commercial success as a vocalist and is also a very talented dancer. She played a significant role in the trend that elevated Latin pop on the American music scene.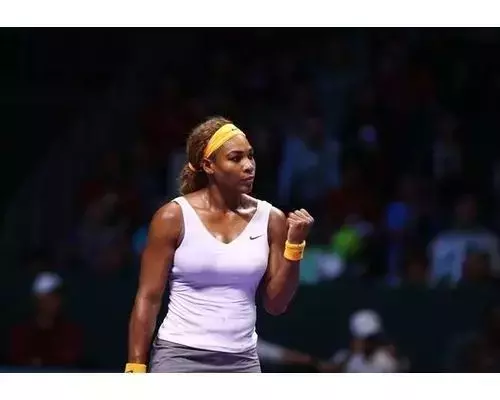 38. Serena Williams
When it comes to the achievements of female tennis players, Serena Williams is without a doubt one of the all-time greats. Williams has captured four Olympic gold medals in addition to 39 Grand Slam trophies.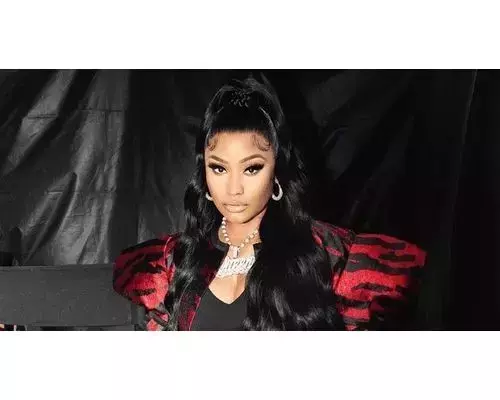 39. Nicki Minaj
As a result of her work with Dirty Money Record and Young Money Entertainment, Nicki Minaj gained popularity and is now regarded as one of the greatest female rap singers of all time. She is also one of the artists whose albums have sold the most copies.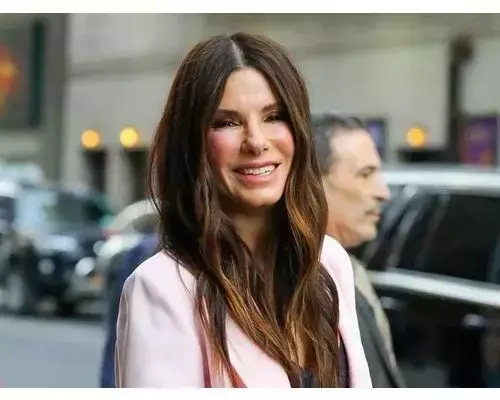 40. Sandra Bullock
Sandra Bullock is one of the highest-paid actresses in the world and the recipient of numerous honours, including an Academy Award. She also holds several additional titles. She started her career in the late 1980s, and rose to prominence in the 1990s because of the tragic roles she played in movies.
41. Demi Lovato
With the release of her pop-rock debut album, Don't Forget, in 2008, Demi Lovato rose to fame after becoming well-known through the television series Camp Rock. A large number of further albums, each of which sold millions of copies, were released afterwards.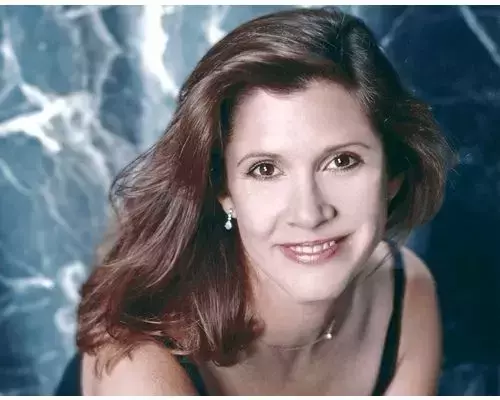 42. Carrie Fisher
American actress Carrie Fisher rose to prominence around the world for playing Princess Leia in the Star Wars movie franchise. Her other significant film roles include Shampoo, Soapdish, The Blues Brothers, When Harry Met Sally, and The Women.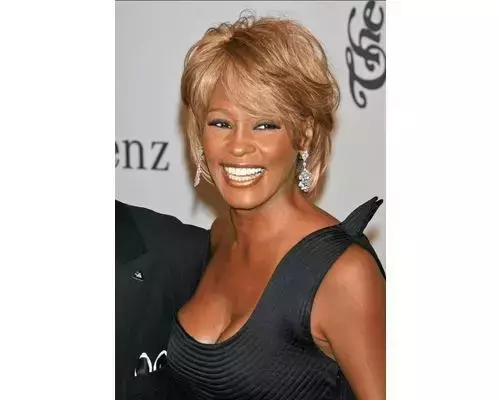 43. Whitney Houston
Whitney Houston's career took off once her self-titled debut album was released. It afterwards became one of the best-selling records of all time and served as an inspiration for a huge number of aspiring singers. She is now acknowledged by Guinness World Records as the female musician who has won the most awards throughout her career due to the ongoing success of her later works.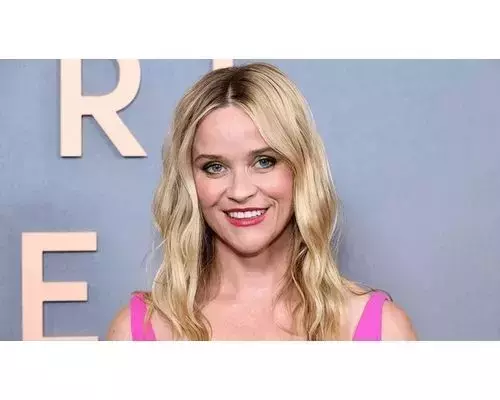 44. Reese Witherspoon
Reese Witherspoon is a well-known actress who shot to fame with her role in the movie Legally Blonde. She has since continued on her journey to stardom by playing the lead in movies and TV shows including Walk the Line, Wild, and Big Little Lies. At this point, she gained popularity and rose to become one of Hollywood's most marketable stars as well as one of the highest-paid actresses in the world.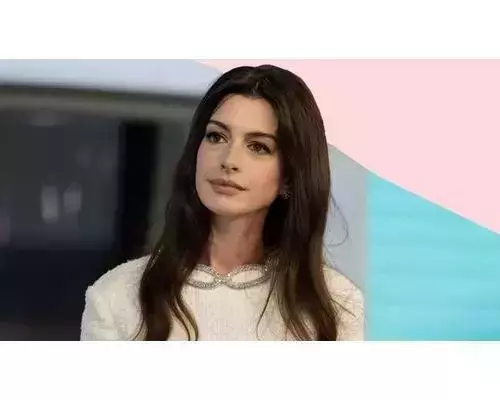 45. Anne Hathaway
One of the most recognised actresses in the 2010s working in the entertainment sector is Anne Hathaway. She is one of the highest-paid actresses in the world and has received numerous awards, including an Academy Award. She started acting when she was a teenager in the early 2000s, and a lot of the princess characters she portrayed in those early movies.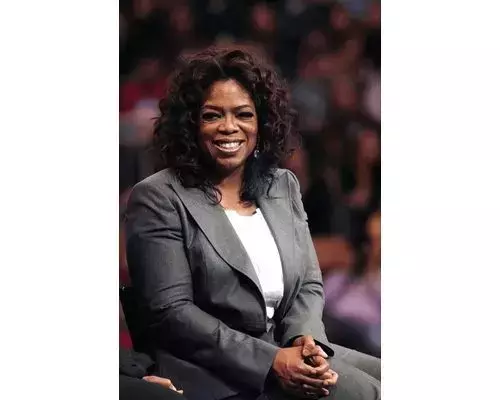 46. Oprah Winfrey
Oprah Winfrey is frequently regarded as one of the most well-known personalities to have ever lived in the United States. On her way to becoming one of the most prominent women in the nation, she overcame many challenges. Because of her outspoken activism in this area, she is a powerful voice for the progress of women's rights and a role model for the black community. She's also one of the most beautiful American women.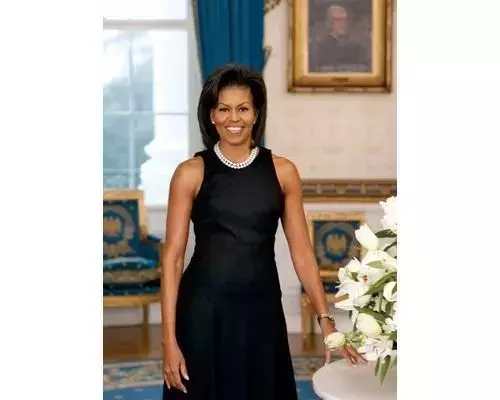 47. Michelle Obama
From 2009 until her reign ended in 2017, Michelle Obama, a lawyer and novelist from the United States, served as First Lady. She made history as the first African-American woman to hold that job. Michelle Obama led programmes as the first lady of the nation to raise awareness of topics like poverty, education, nutrition, exercise, and healthy eating.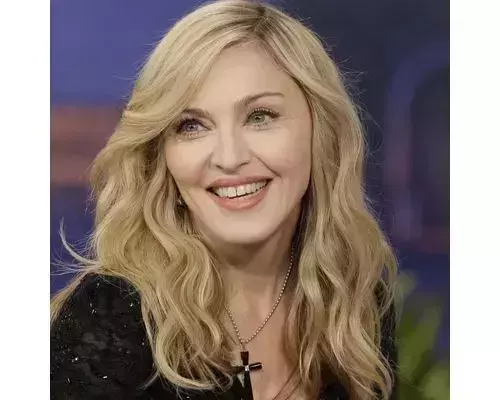 48. Madonna
One of the most well-known and significant individuals in modern popular culture is Madonna. The term "Queen of Pop" is commonly used to describe her. She has sold more than 300 million albums, making her the most successful female musician of all time.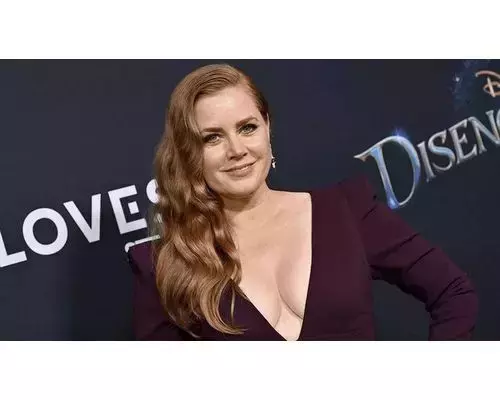 49. Amy Adams
Amy Adams, who first wanted to be a dancer, started in the theatre world before deciding to pursue acting as a vocation. She rose to fame as a result of her appearances in the movies "Catch Me If You Can," "Junebug," and "Enchanted." With the movies American Hustle and Big Eyes, for which she received Golden Globe nominations in each of those categories, she further enhanced her acting reputation.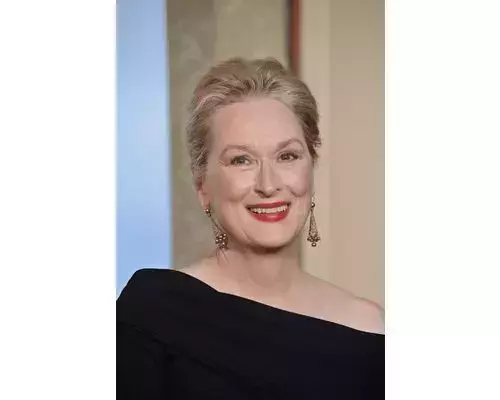 50. Meryl Streep
Meryl Streep is frequently referred to be the "greatest actress of her generation" and is praised as one of the most versatile actors currently working. She gained a great reputation for herself after making her debut in the 1970s by taking on challenging roles in a range of dramatic movies.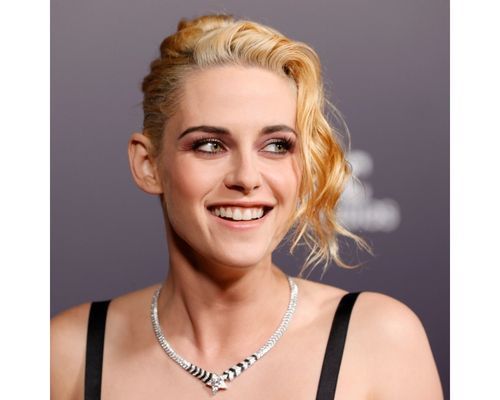 51. Kristen Stewart
Kristen is an American Actress and was the world's highest-paid actress in the year 2012. She was born on 9th April 1990. Among the honours she has received are a César Award and a British Academy Film Award.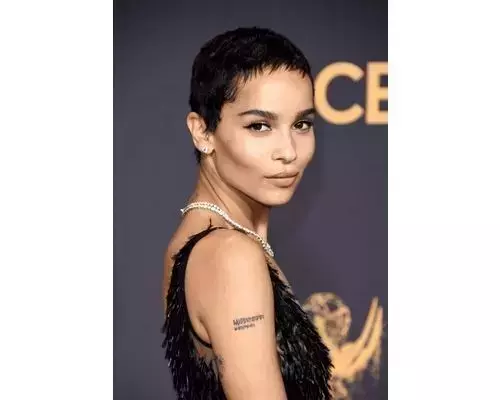 52. Zoe Kravitz
Zoe Kravitz, an actress and lead singer for a band, has made a well-received appearance in the television series Big Little Lies. She has been compared to her father Lenny in terms of swagger and musical ability.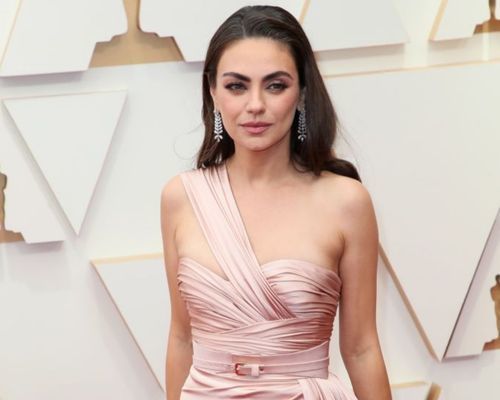 53. Mila Kunis
Mila Kunis is an American actress, born in Chernivtsi and raised in Los Angeles. She has received several nominations and awards for her work.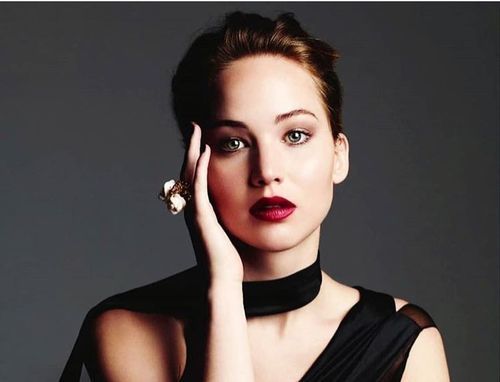 54. Jennifer Lawrence
Witty, talented and outspoken are but few words that aptly describe this mega-star. She has bagged amazing roles and done them due justice. She is a breath of fresh honest air in a world of plastic. Her personality is as beautiful as her face if not more. She truly is one of the most beautiful women in the world.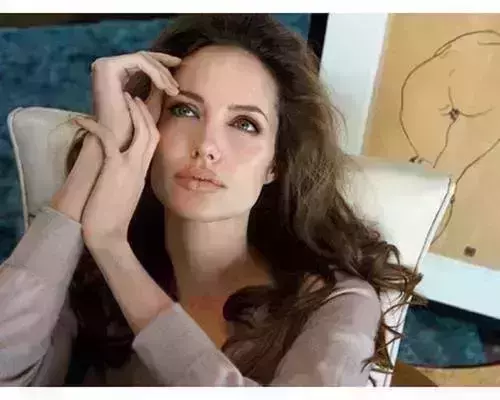 55. Angelina Jolie
Angelina Jolie is the all-time sexiest woman. She holds the record for being Hollywood's highest-paid actress. After appearing in the successful Lara Croft movies, she gained notoriety. Additionally, she is actively involved in issues involving the rights of children, adults, and women. She started the Jolie-Pitt Foundation, which aids in global humanitarian initiatives.