Parineeti Chopra's Weight Loss Secrets: Revealed
Kritika Mishra
Updated At 09 Dec 22
Parineeti Chopra, who was initially criticized for her weight has turned the tables and is inspiring everyone by her weight loss journey!
As Priyanka Chopra has been giving us severe body goals from the start, Parineeti on the other hand has stayed a few steps shy in same!
Weighing 86kgs initially, her chubby body and cheeks did not fit the Bollywood avatar! Parineeti Chopra's weight loss journey from fat to fit is inspirational.
We uncover the following secrets of Parineeti Chopra weight loss journey:-
Parineeti Chopra's workout regime
Parineeti Chopra's diet plan
Amount Parineeti spent on her weight loss program
Tips on weight loss
FAQs
Parineeti Chopra's Weight Loss Diet And Secrets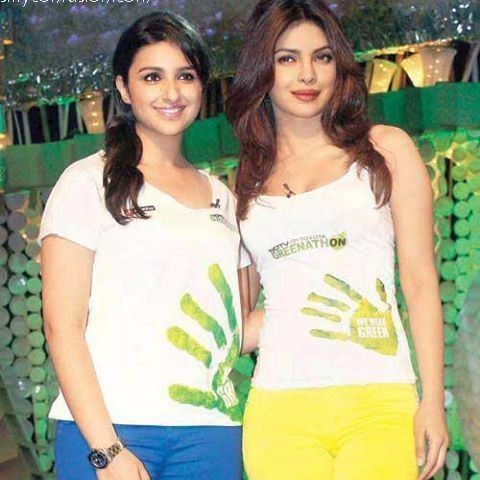 Parineeti once said
"I am a 25 year-old and there is no reason for me to look fat. I want to look great. I am taking care of myself and I am losing even more weight because I want to look better."
And she did mean it and achieved it hence!
The Golmaal again starter has lost major kilos and now weighs 58kgs!! Now that is a some major major shedding!
Have a look!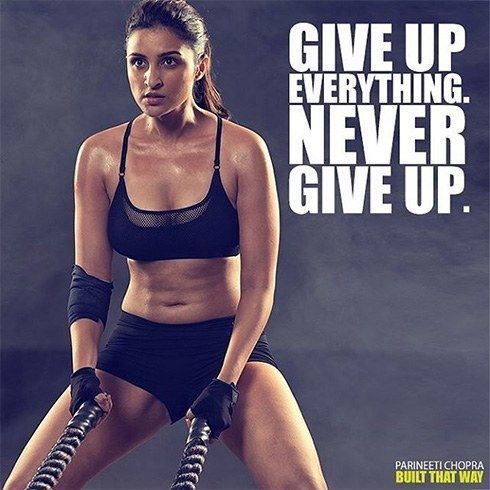 Amidst the Bollywood industry's ladies like Vidya Balan , Sonakshi Sinha and Huma Qureshi, who have always spread the message "Being comfortable and stylish" amongst everyone' Miss Chopra begged to differ.
Well, to reach her hopes of making the cut , she did indulge herself into a rigorous routine!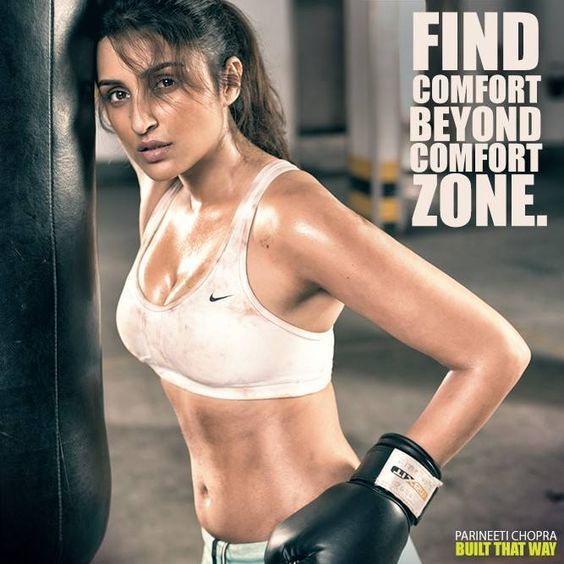 Parineeti Chopra's Exercise Regime
Her morning started with jogging, followed by meditation.
An Hour of Yoga for an hour during the day.
Treadmill and cardio exercises in the gym!
Intensive sport activities like swimming and horse-riding intermittently.
Do make sure to check out Deepika Padukone diet and workout schedule as well, since its not as strict as Parineeti's but yet has delivered perfect results for Deepika.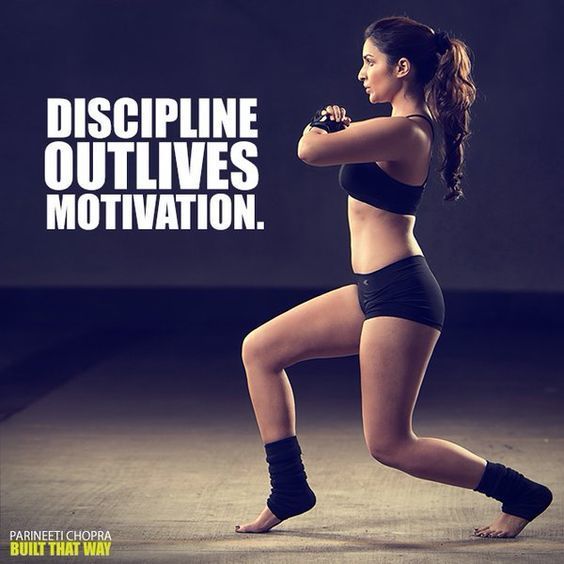 Parineeti Chopra's Diet Plan
Alongwith a strict exercise routine, Parineeti Chopra's diet plan was strict too!
She gave up entirely on pizza, which was her love! Parineeti mentions,
"I gave up pizza! It's my first love. I can let go of anything but not pizza. But I didn't have a choice."
A ban was stamped on all junk food like pizza, burgers and fries! Having a low metabolism, her body tends to gain fat quiet easily, hence, she had to exclude the fatty foods entirely and focus on high protein food.
Here is what she ate!
Morning Breakfast - Brown bread- butter with two eggs (white portion only), one glass of milk and juice sometimes.
Lunch: Brown rice, dal, roti and green leafy vegetables along with salad.
Dinner: Simple food with less oil along with one glass of milk. She used to have her food 2 hours before going to bed.
Similar to Parinneti Chopra, Katrina kaif diet also includes a lot of green vegetables.
How Much Parineeti Chopra Spent On Her Weight Loss Program?
Parineeti has spent a whole of Rs 10 lakh for her fitness makeover!
She signed up for a detox program in Austria that is based on several tests of the person's body and as per that the fitness regime is set along with a diet chart!
The program costs 5-10 lakh for 15-30 days course.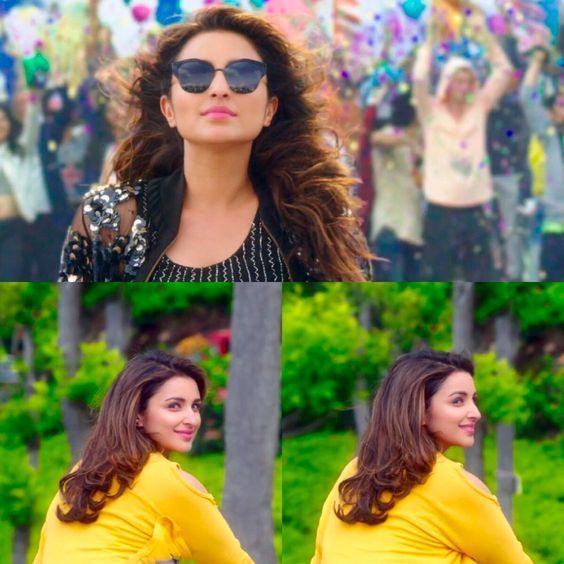 SHAHEZEEN SHEIKH SULTANA / PINTEREST
She has indeed achieved what she has paid for in time and energy! As we can see, she is definitely giving us some major sizzling body goals!
She has successfully shifted herself from the fat to fit category in an effective way!
And now that we know the secrets of Parineeti Chopra's amazing transformation, many of us can take inspiration and aspire for the perfect body as well.
Along with Parineeti Chopra, Kriti Sanon diet and workout regime has been equally inspirational anf it has worked really well for her.
Parineeti Chopra Weight Loss Tips
Parineeti strictly followed her exercise routine and diet plan but alongwith that she also followed the weight loss tips.
Parineeti didnt believe in depriving oneself. So even though she was on strict diet, she used to enjoy a cheat meal like a piece of cake once in a while. Parineeti feels one can have cheat meals but controlling the craving is critical. Also, one needs to compensate by working out the next day after a cheat meal.
Parineeti's advice on weight loss is to start with focusing on the diet and consuming light meals for 2-3 weeks before moving on to newer things. The journey towards fitness should be a gradual process.
Always have your dinner atleast 2-3 hours before you go to bed.
Parineeti's biggest motivation for weight loss has been her mirror. She says "Every time I look at myself, I feel like working harder"
Along with Parineeti, Disha Patani diet and beauty secrets are also amazing and inpsirational. She has also undergone a major transformation over the years!
Frequently Asked Questions On Weight Loss
Q - Can I loose weight in a week naturally?
Weight can be lost naturally in a week but the extent of weight loss is dependent on your body type. Also, gradual weight loss is always preferable as compared to sudden weight loss.
To loose weight naturally, stick to the following tips:
Increase water intake
Follow a strict diet plan
Try to stick to a few exercises - depending upon your lifestyle you can select what works best for you
Keep the dinner light and complete it atleast 2-3 hours before going to bed
Avoid processed food
Limit intake of sugar
Add juices to your diet
Sleep for 7-8 hours everyday
Q - How to lose belly fat fast?
The following tips will help in losing belly fat fast:
Perform exercises which burn the belly fat. Exercises like the Stomach Vaccum and Captains chair would work. Cycling ans Swimming would also work fine
Have a healthy diet. Limit Carbohydrate intake
Drink more water
Sleep for atleast 7-8 hours
Have more fiber and limit sugar intake
Eat small portions more often
Drink healthy juices which can assist in weight loss
Similar to parineeti chopra, sonakshi sinha weight loss has been equally inspirational. Do check out our article to find out more about her Fat to fit story.