Deepika Padukone's Glowing Skin, Diet And Fitness Secrets
Shailee Basu
Updated At 14 Dec 22
On Karan Johar's popular talk show Koffee with Karan, Sonakshi Sinha was asked what she'd do if she woke up as Deepika Padukone and her answer was the obvious- "I would thank God for the fit body"! Deepika Padukone's body is every girls "body goals".
This 32 year old South Indian beauty is one of the most famous actresses in Bollywood and has also stepped foot in Hollywood by starring alongside Vin Diesel in xXx: Return of the xander cage. Take a look at how she maintains her lean and athletic body- know about Deepika's diet, Deepika's workouts and the secret to her immaculate skin and hair! Also check out Katrina Kaif diet plan as its also one of the key reasons for her perfect body!
Deepika Padukone's Diet And Beauty Tips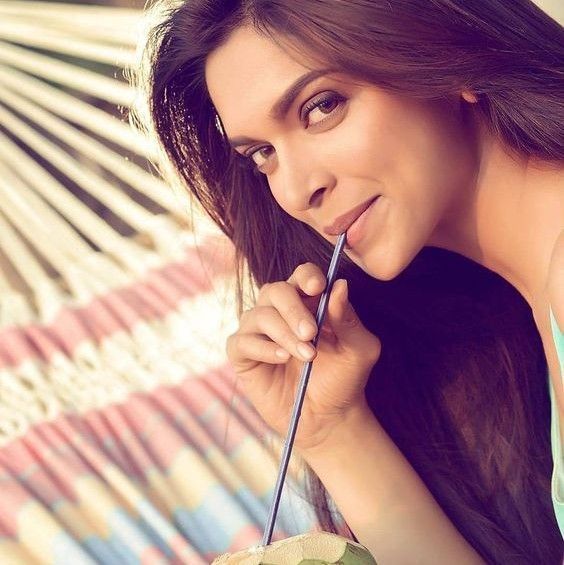 Deepika Padukone's Diet
Deepika's diet includes the following.
Breakfast- Two eggs + low fat milk or South Indian food i.e. upma, idli, dosa
Pre-lunch – Bowl of fruits
Lunch- 2 chapattis, fish and fresh vegetables.
Evening Snacks- Nuts and filter coffee
Dinner- Chapattis, veggies and fresh salad
She's never on an empty stomach and eats fruits or natural fresh juices or coconut water and smoothies after every two hours!
She loves dark chocolates and indulges in sweet treats often.
Also check out Shraddha Kapoor workout routine which is an integral reason for her perfect figure!

Deepika's Health And Fitness Mantra-
Want to know Deepika Padukone's fitness secrets?
She says,
I make sure that I drink two litres of water a day to flush out toxins. I also have coconut water daily and make sure I eat something every two hours. My snacking is limited to health foods like walnuts, almonds and dryfruits. At night, I try to eat a light meal, but sometimes I don't succeed. I absolutely love desserts and, yes, I cheat very often. I think the key is not to be hard on yourself, but use moderation. One should eat everything in required quantity. You must know what suits your body the best.
Here are a few tips she swears by-
Don't eat with your eyes. Eat enough to fill your stomach, don't overeat.
Don't starve yourself or follow fad diets.
Maintain a healthy lifestyle.
Treat yourself once in a while.
Avoid junk food!
Eat small meals throughout the day instead of three large meals.
Eat on time and avoid eating non vegetarian foods at night.
Eat fresh, healthy and nutrient enriched foods
Fitness is not about a lissom figure but eating clean and feeling healthy from within.
Stay hydrated at all times.
Also check out the details of Priyanka chopra diet plan. She also maintains a balanced diet and follows a regular workout routine to maintain her body! Additionally, do check out Sara Ali Khan weight loss diet as it is one of the main reasons for her weight loss.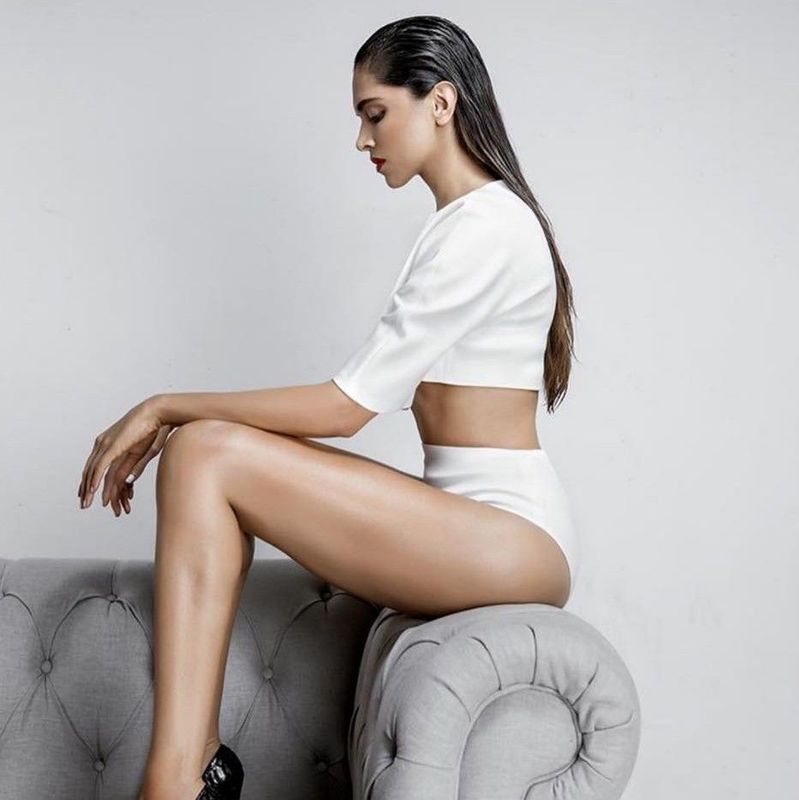 Deepika Padukone's Body Measurements-
Height of Deepika: 5'9" feet (1.75 m)
Weight of Deepika: 132 lbs (60 kg)
Body stats: 34-26-36 inch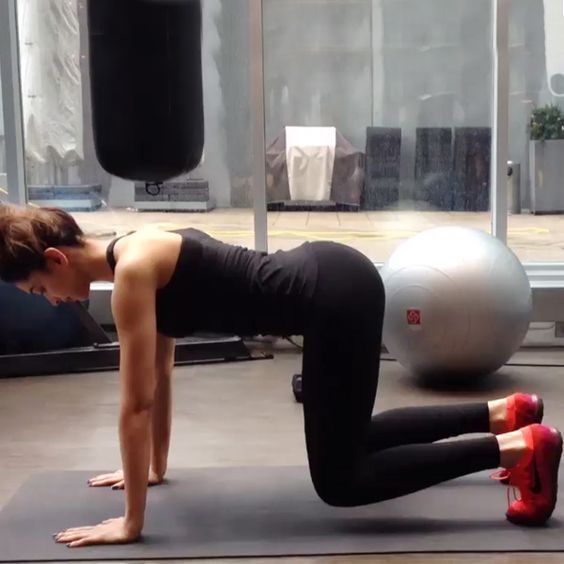 Deepika Padukone's Workout Regime-
Deepika mostly does pilates but also incorporates Yoga for mindfulness and weight/strength training for a strong athletic body.
Deepika's personal fitness trainer, Yamin Karachiwala, mentions that,
We try and do a different machine and different workout each time whether it is Reformer, Cadillac, Wunda Chair, Core Align, MOTR, Bodhi or Mat. Deepika's favourtite machine is the reformer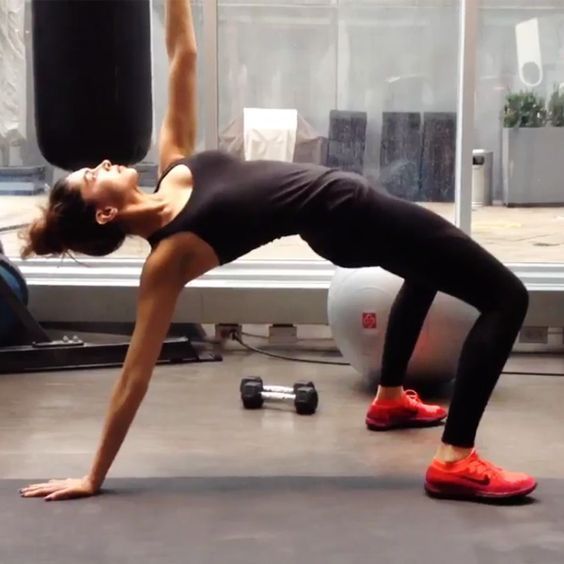 "I do a lot of freehand weights and four to five sets of stretching exercises with 10 to 20 reps in between Pilates or stretching routines. I don't particularly like running, so I don't do a lot of conventional gym exercises. I try and exercise as often as I can, but when I'm traveling or shooting, I tend to skip it for days on end." Said Deepika.
She seldom skips a workout except for when she is travelling. However, she takes out time for meditating every day.
She starts her day with Yoga and stretching exercises- it helps her feel invigorated, energised and pacifies the mind and body, it also removes toxins from the body.
She also likes taking half an hour walks in the morning and evening.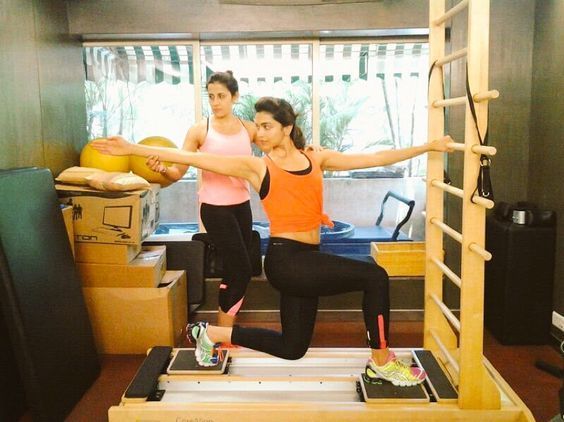 So here are 5 exercises she wears by for core training and overall body fitness-
The Plank - This is by far the best exercise for your core because this position engages all the muscular components of the core. To perform a plank, place the forearms on the ground with the elbows aligned below the shoulders, and arms parallel to the body at about shoulder-width distance. If flat palms bother your wrists, clasp your hands together.
Mountain climbers - This is a move which will engage your abs. To perform mountain climbers, get into a push up position and alternate your knees by bringing the, toward your chest. Be sure to have great form while doing this.
Sit-ups - An all time favourite, this move targets your abs. To do this, lie down on your back with your knees bent and as close to your gluteus maximus as possible. Now use your abs to pull your torso up toward your knees and then lower back down. Make sure you keep your back straight throughout the movement.
Bicycle crunches - This is basically a normal crunch except you alternate bringing your knees toward your chest and using your abs, moving your elbows towards your knees.
Tuck jumps - To perform a tuck jump, jump high with both your feet together and attempt to make your knees touch your chest. This move is an incredible exercise to strengthen your core because it engages your entire lower core and your upper lower body.
Looking to find out the details of Nayanthara weight loss then do check out our article as we list all the details alongwith her beauty secrets.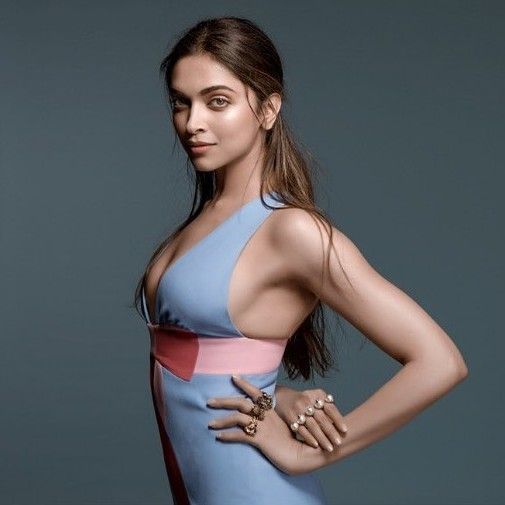 Deepika Padukone's Beauty Tips
Now, you may wonder how she has a vibrant radiance, voluminous hair and flawless skin, here's how! She sticks to the following beauty tips and follows them religiously.
Deepika stays hydrated at all times as water keeps skin cells hydrated and naturally glowing.
She removes makeup before hitting the bed and applies a hydrating moisturizer daily.
She applies coconut oil to her hair once in a week to protect her hair from damage.
Deepika uses a natural loofah to remove dead skin cells during bathing.
Visits a spa for relaxation.
Deepika believes in "What you eat, reflects how you look so make sure you eat healthy foods.". She always abides by a healthy diet and sticks to the same.
Similar to Deepika, Madhuri dixit diet is also balanced and is one of the reasons for hehr glowing skin even today!
FAQs On Deepika Padukone's Diet And Beauty Secrets
Q- How did Deepika lose weight?
Deepika's diet and her regular workout regime have been responsible for her weight loss. She keeps her carbohydrate intake low and makes sure to take a balanced diet. She starts her meals with breakfast and usually keeps it light. She prefers taking eggs and pairs it with upma or idli. She makes sure to eat every 2-3 hours and avoids being on an empty stomach. Additionally, she makes sure to workout almost daily. Though the time of her workout varies but she makes it a point not to miss out on her workout.
Q- What is the height of Deepika Padukone?
Deepika Padukone's height is 5 feet 8 inches. In meters, she is 1.73m tall.
Q- What is the age of Deepika Padukone?
Deepika Padukone was born on 5 January 1986 and her age is 36 years.
Q- What is daily routine of Deepika Padukone?
Her daily routine is not fixed. Deepika Padukone starts her day with honey and lemon water. She makes sure to eat regularly every 2-3 hours. She makes sure not to miss out on her fitness and workout routine at a daily level. However, the time of her workout is not fixed. Depending upon her schedule, she varies her workout timings.
Q- How can I get slim like Deepika Padukone?
To get the perfect body like Deepika Padukone, the diet and fitneess routine is extremely important. Deepika follows a strict diet plan as per the following diet chart and tries not to be on an empty stomach.
Breakfast- Two eggs + low fat milk or South Indian food i.e. upma, idli, dosa
Pre-lunch – Bowl of fruits
Lunch- 2 chapattis, fish and fresh vegetables.
Evening Snacks- Nuts and filter coffee
Dinner- Chapattis, veggies and fresh salad
She swears by the following workout exercises.
The Plank
Mountain climbers
Sit Ups
Bicycle crunches
Tuck jumps