25 Stunning Purple Eyeshadow Looks - 2023
Arunima Saha
Updated At 14 Sep 23
Did you know what Jamie Dorman, a renowned celebrity makeup artist, said about purple eyeshadow looks? He said everyone can wear a purple eyeshadow look as long as they choose the right shade; a shade that suits their skin tone. Everyone knows that goofing around with colors while doing makeup can be tricky. It is a rotational process of making mistakes and learning from them. 
Black and brown eyeshadow looks have become basic now. 2023 is all about being bold, wild, vibrant, and courageous. So, why shouldn't your eye makeup reflect the same? Nude and no makeup eyeshadow looks were the talk of the town until some time ago. However, now the buzz is around a perfectly articulated purple eyeshadow look. We are literally obsessed with it. Aren't you as well? 
25 Stunning Purple Eyeshadow Looks 
Purple eyeshadow looks are now the go-to looks for any red carpet event and even otherwise. So, we have compiled a list of some of the most spectacular examples for you to get inspired from. Read now and be grateful later!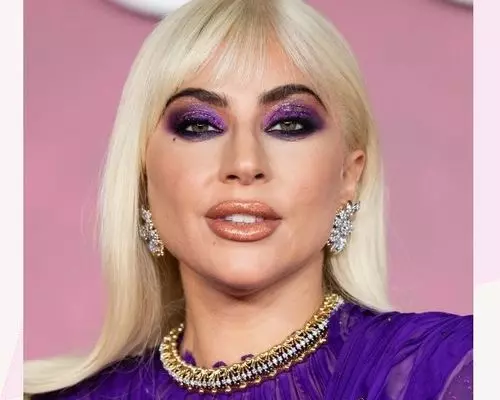 1. Lady Gaga Purple Eye Shadow Look 
Why try to use safe makeup to fit in when you can go all bold and feral with colorful makeup and stand out in the crowd? This glittery eyeshadow look is a classic example of savage makeup. You need three products to get this done. Those three are a purple eyeshadow base, black kohl eyeliner, and glitter. 
Also check out siren eyes as this is a new tik tok trend which has been gaining a lot of popularity. Celebs like Bella Hadid and others have used it regularly to amp up their makeup looks.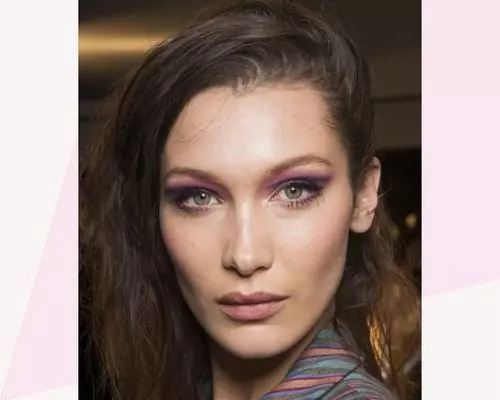 2. Bella Hadid Purple Eyeshadow Look 
Pink and violet are two contrasting shades that look elegant on every woman. The two tones are very different. One of the best colorful eyeshadow looks, this one has an abstract vibe in it because of how the violet eyeliner is applied to the crease along with pink and violet eyeshadows.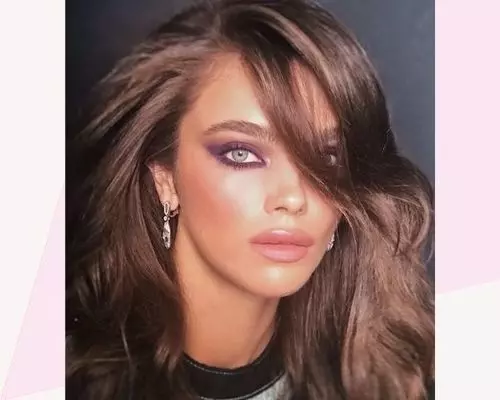 3. Hung Vanngo Purple Eyeshadow Look 
Let us give you some time to recover yourself from this shockingly stunning eye makeup. Close your jaw so that we can proceed further. Hung Vanngo has used variants of purple color on the model's cheeks, eyes, and lips. When all these shades all over the face come together, the result is dazzling.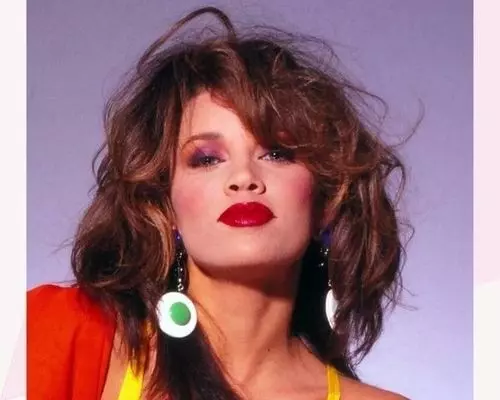 4. Retro Purple Eyeshadow Look 
Lily Collins nailed this look at the Met Gala. She got inspired by the 60s, right? So, why should you stay behind by not going back decades to pull off a retro look? There are a variety of purples that you can choose for this look. However, we would like to suggest you go with lilac.
Check out our guide to find the best blue eyeshadow looks as we cover 30+ stunning blue eye makeup ideas for inspiration which are trending this year.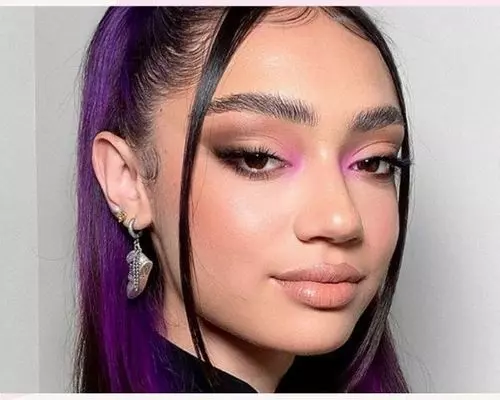 5. Subtle Purple Eyeshadow Look 
If you don't want extremely loud eye makeup, you can simply choose this subtle one. It hardly requires ten minutes to do this. All you have to do is apply nude eyeshadow all over the eyelids, and then take a tinge of purple eyeshadow and apply it to the corners.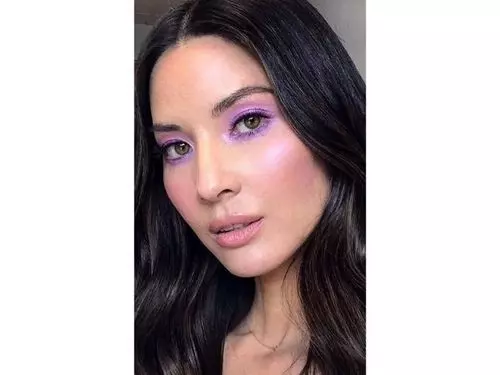 6. Hues Of Violet Eyeshadow Look 
This purple eyeshadow look is fine and pigmented. The two contrasting hues of violet are mostly placed on the eyelids. There is an ultra-bright violet eyeshadow used along with a soft, warm lavender shade. The look pops up and soothes the eyes simultaneously.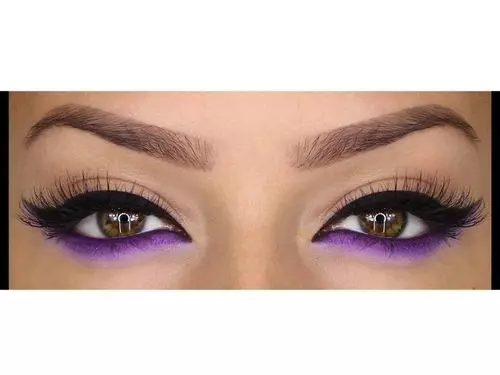 7. Reverse Purple Eyeshadow Look 
There was a time when flipped and reversed winged eyeliner trend was making everyone try it out. If you were the one to try out the trend then, you must be interested in this one. All you have to do is take a nude eyeshadow color and put it on the top portion. Next, you have to create a shimmery effect on the nude color. Lastly, put purple eyeshadow on the bottom. 
Check out our guide to find the best pink eyeshadow looks as we cover 25 gorgeous pink eye makeup ideas for inspiration.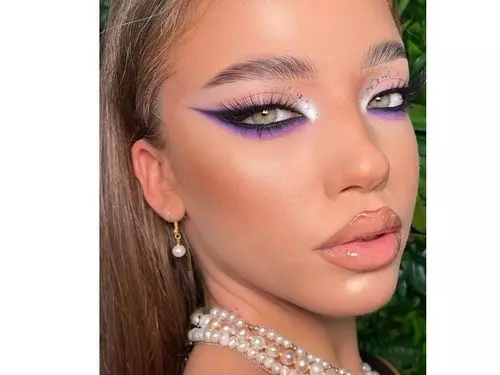 8. Dramatic Purple Eyeshadow Look 
If this look can't convince you to go big while doing your eye makeup, we don't know what else will. Put a fine amount of purple eyeshadow at the bottom of your eyelash line. Use black eyeliner to enhance your eye and at the end extend it so that it looks perfectly winged.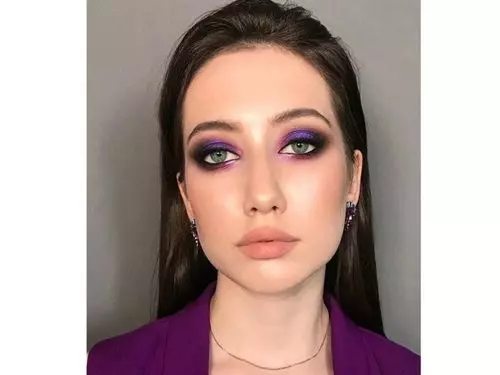 9. Smokey Purple Eyeshadow Look
Did you think that you can get a smokey eye look with the help of black kohl eyeliner and nude eyeshadow only? If you did, we are going to pinch you till you come back to your senses because the smokey purple eyeshadow look is equally alluring.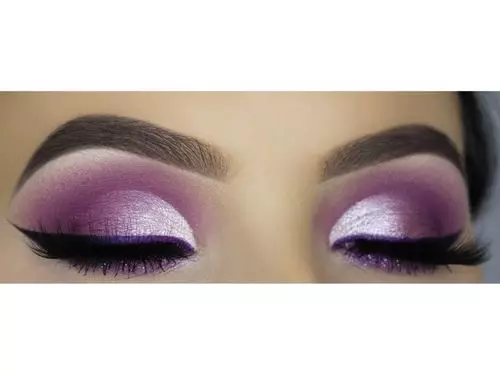 10. Cut Crease Purple Eyeshadow Look 
This is one eyeshadow look that one can mess up very easily. So, be careful when you use a white liner to sketch the area where you want the cut crease to be exactly. Then, you can go ahead and play with purple and black eyeshadows.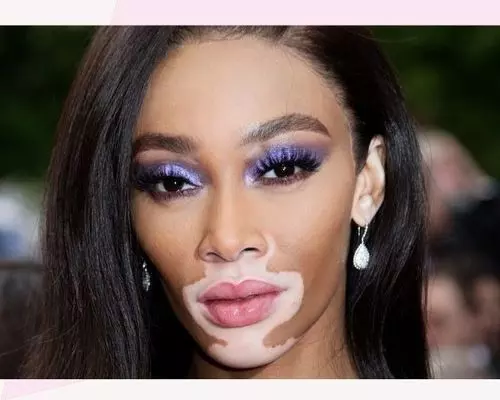 11. Winnie Harlow Purple Eyeshadow Look 
This look is an evergreen example of metallic purple eyeshadow looks. Go light with other makeup, like eyes, and cheeks so that your eyes stay the object of focus.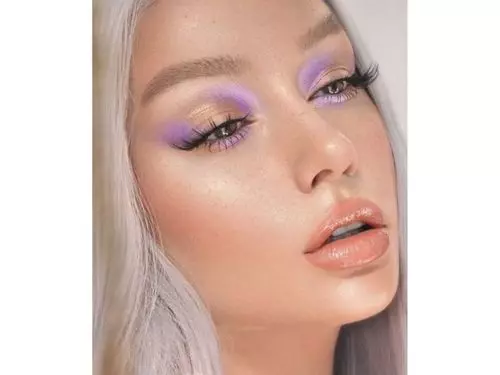 12. Stareworthy Purple Eyeshadow Look 
Take any shade of sparkling purple eyeshadow and apply it to the center of the upper eyelid. Then, take a brush and apply a darker shade of purple along your creases. If you follow these two steps, you are all set to look like the prettiest woman in the room.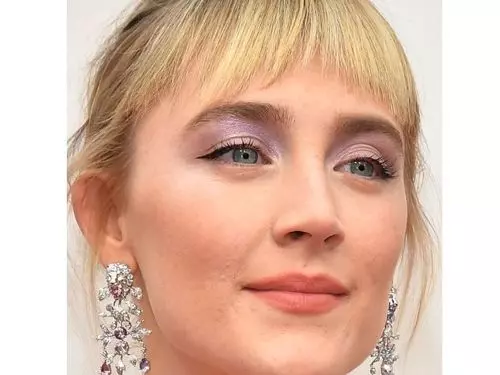 13. 'Let's Play Safe' Purple Eyeshadow Look 
It takes immense courage to experiment with vibrant colors while doing delicate eye makeup. So, in case you haven't gathered the courage yet, just opt for this look which is created with the help of a soft shade of purple eyeshadow called lavender.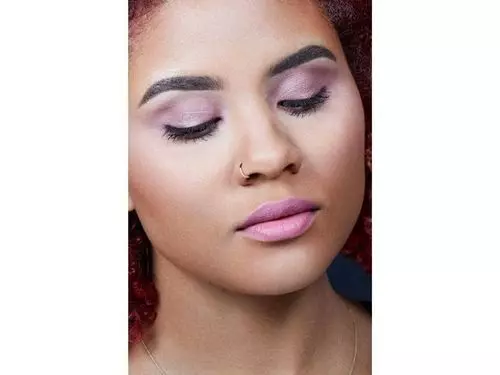 14. Minimal Purple Eyeshadow Look 
Haven't you heard the line that says beauty lies in simplicity? If you haven't, then look at this photo and you will have a strong grasp on it in no time. You only need two easily available products to get this done - false lush lashes and mauve eyeshadow.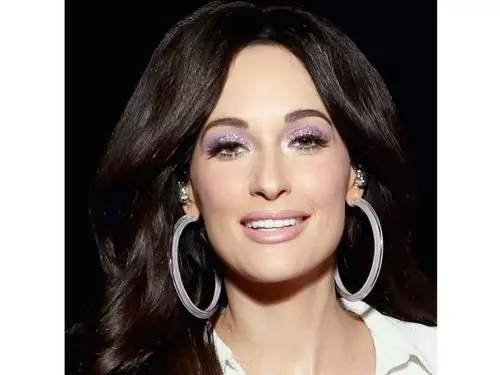 15. Kacey Musgraves Purple Eyeshadow Look 
Wouldn't you give an arm and a leg to look like this star on a starry night with starry eye makeup? We would, for sure. It is time to shine by getting sparkles all over a soft violet eyeshadow.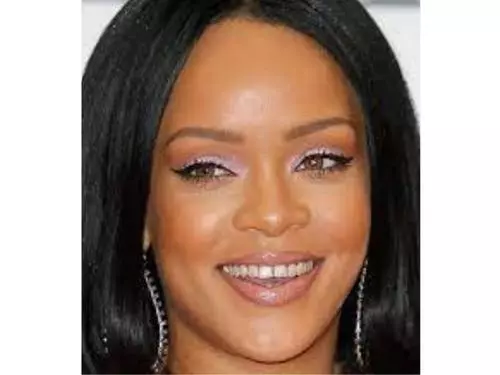 16. Beginner Friendly Purple Eyeshadow Look 
Soft purple eyeshadow? Ticked off. Subtle look? Ticked off. Once you have applied the eyeshadow, you have to take a liquid liner and create the cat-eye effect. Then, you are settled to be the heartstopper that you wanted to be all along.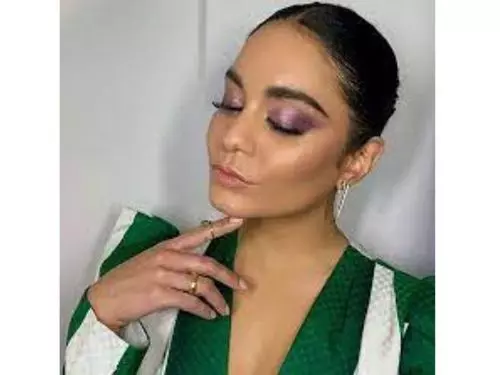 17. Vanessa Hudgens Purple Eyeshadow Look 
This look has everything that any magical look would need. It has darker jewel tones on the eyelids and softer jewel tones on the creases. What else do you need to glisten?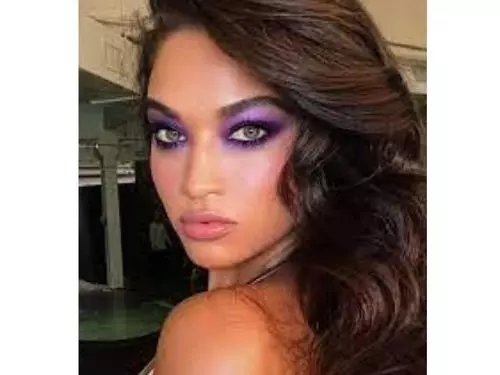 18.  Shanina Shaik Purple Eyeshadow Look 
This is another one of the purple eyeshadow looks created by the famous Hung Vanngo. In this look, purple eyeshadow isn't the sole product that you need. You need a premium quality eyeliner as well. This is perfect for any star-studded night event.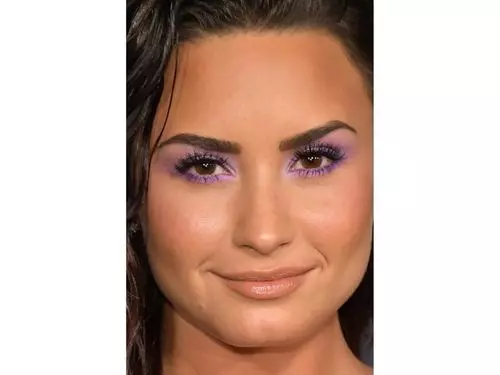 19. Deeper Purple Eyeshadow Look 
Haven't you had enough drama in your life already? If you seriously haven't then you need this purple eyeshadow look in your life immediately. Pair up this vibrant purple eyeshadow with wispy eyelashes and you are set to ignite the other people in the same event or function.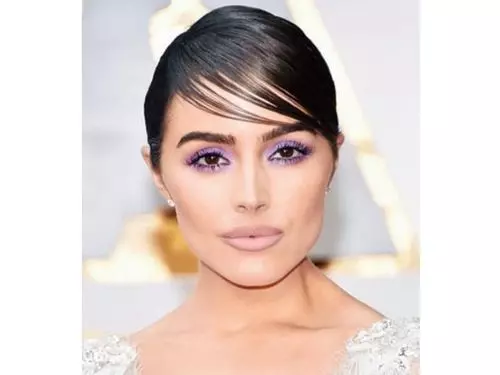 20. Olivia Culpo Purple Eyeshadow Look 
This is what we call the most-favored variant of the purple eyeshadow looks. Here, she has used lavender eyeshadow and a dark eye pencil to line and highlight her eyes.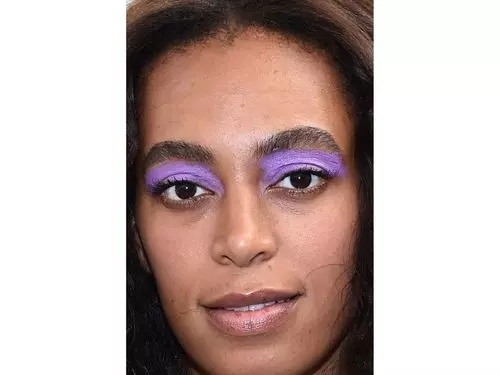 21. The Easiest Purple Eyeshadow Look 
At times, drama comes easily to people. Doesn't it? What we are trying to say is that this dramatic look isn't time-consuming. It is easy, to say the least. Once you have applied the shimmering shade of purple eyeshadow, you need to ensure that the rest of the makeup is very light on the skin.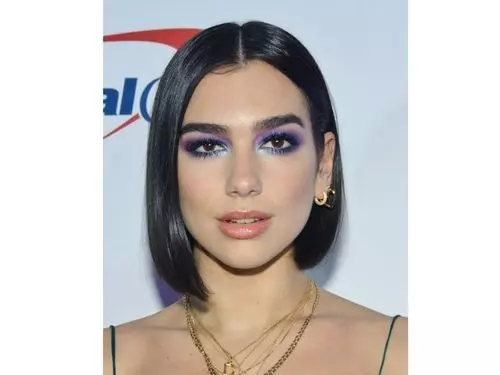 22. Dua Lippa Purple Eyeshadow Look 
Has Dua Lippa ever failed to shockingly impress us? We think never. What do you think? In this look as well, she has sported various hues of purple and sealed the deal by wearing shimmery violet eyeshadow in the corners.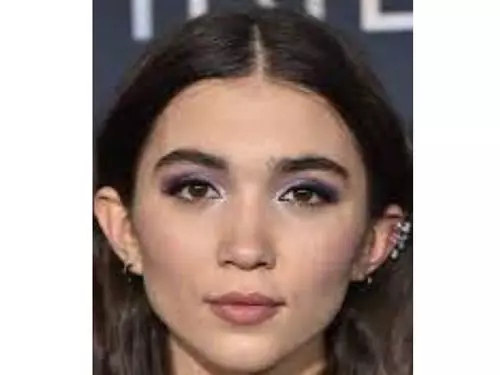 23. Crystallized Purple Eyeshadow Look 
In this look, you have to dress up your eyes in the hues of violet crystal highlights paired with thick eyelashes, and winged eyeliners on both eyes. If you want to open up the shape of your eyes, this look should be your go-to one.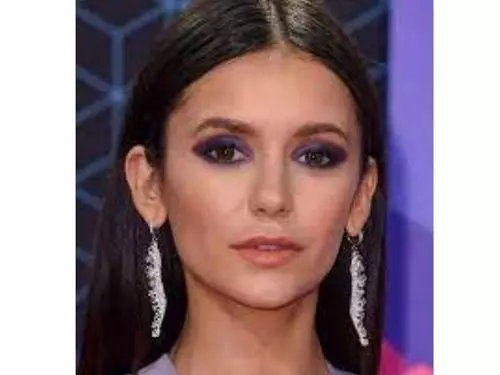 24. Nina Dobrev Purple Eyeshadow Look 
This look is what we call the famous glowing indigo look. Here, there is a contrast of pigmented purple shade and matte-finished purple shade. The depth and dimension provided are unparalleled.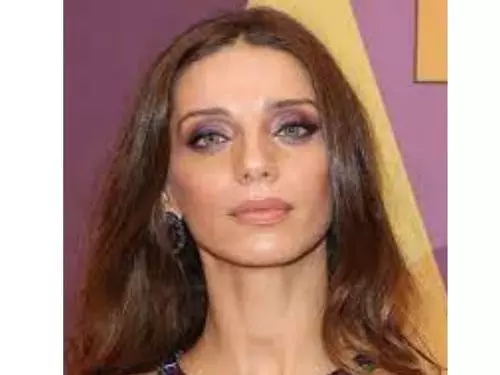 25. Angela Sarafyan Purple Eyeshadow Look 
You would find quite a few variations of purple in the eye makeup shown in this photo. The shift in tone from soft to dark makes this look more and more lustrous every time you take a sneak peek.