How To Get Siren Eyes - Full Guide With Steps
KRITIKA GUPTA
Updated At 18 Sep 23
For many years, eyeliner has been an integral part of women makeup routines. However, as is customary on TikTok, a new fad emerged: the Siren Eyes. It's a smoked-out, elongated, sensual, and seductive eyeliner style that looks well on almond eyes. The Siren Eyes motif evokes a dramatic and mysterious feminine appearance. As a result, you have an extremely seductive, and desirable appearance. To master it, though, you do not need to be a professional makeup artist. Merge it with top eyeshadow looks to get the best eye makeup.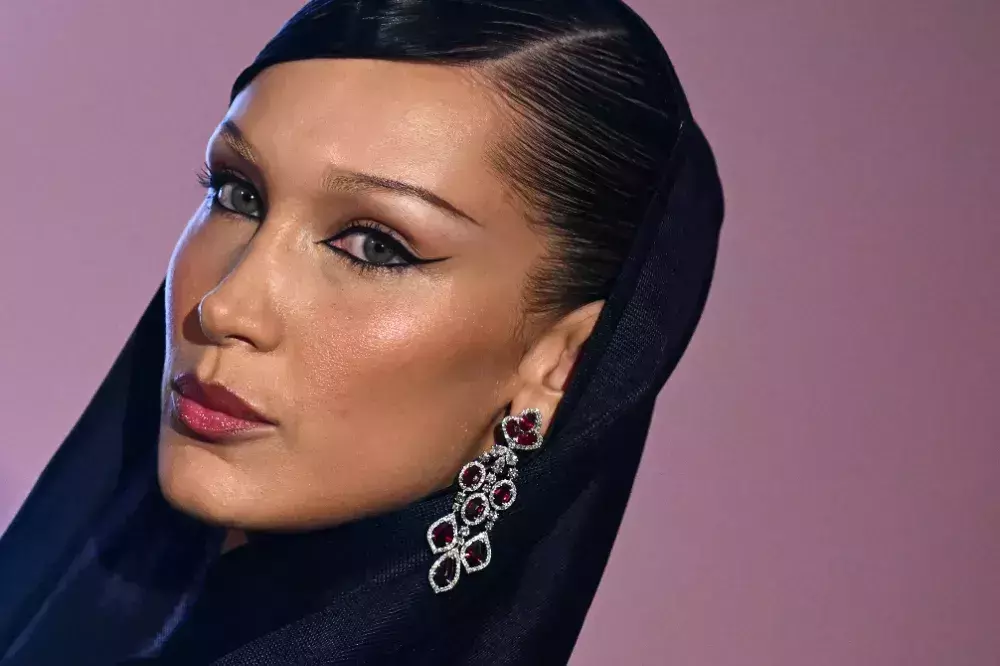 What Are Siren Eyes?
One of the top trend on Tik Tok, Siren eyes popularity has grown exponentially over the last few months.
Sire eyes aim to create a mesmerizing and seductive look inspired by the mythical sirens, making the eyes the focal point of the makeup. Siren eyes accentuate the eye by making it longer and more cat-like. The look is aimed to create more contrast with the eye and to make the eye appear narrower and concentrated, similar to a permanent size, with precise application of liner and shadows.
Siren eyes typically incorporate bold eyeshadow palettes, shimmering glitters, and precision in eyeliner application to achieve a captivating, otherworldly appearance. The trend has gained popularity for its ability to make eyes appear more attractive and appealing.
Looking to more inspiration for eye makeup? Do check out pink eyeshadow looks to find ample inspiration to makeyour eyes go pink!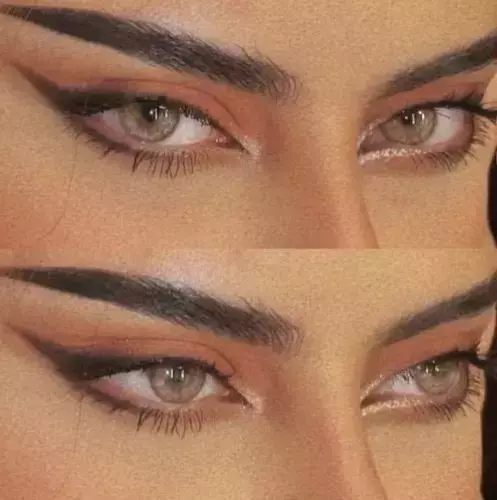 To define the actual siren eyes meaning, they are a smokey take on winged eyeliner that helps to expand and lengthen the shape of your eyes. The look includes a subtle outward flick in the outer corner, a subtle downward flick in the inner corner, and a hint of smokey eyeshadow.
Those with almond-shaped eyes have an edge in this trend because they already have the eye shape that this cosmetic style attempts to mimic.
Looking to more inspiration for colorful eye makeup? Do check out colorful eyeshadow looks to find ample inspiration as we list 30+ stunning eye makeup options!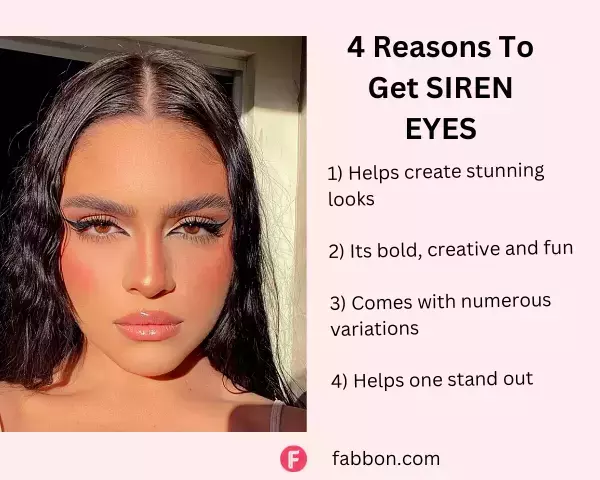 Why Did Siren Eyes Become A Hot Trend?
This pattern has been observed all around the world. Millions of producers have shared their renditions of the TikTok video since its debut, and they all look magnificent and majestic. Here are a few reasons behind the popularity of this eye makeup trend:- 
1) It appears to be narrow and intense- The siren eye trend can alter the appearance of your eye shape. Instead of huge eyes, this style gives you narrower and more dramatic eyes. The smudged side wing additionally lengthens your lashes and eyes.
2) It's bold, creative, and fun- Siren eyes are a fun, creative makeup effect that lets you experiment with various colors. You may even add a sparkling touch to complete the image. It's a terrific way to get creative while also tapping into your feminine energy.
3) There are numerous variations- One of the reasons the siren eyes are so popular is that there are so many different ways to wear them. You can go natural and delicate, or go all out with a smokey-eyed siren version. Even between these two instances, there are several ways to incorporate this trend into your daily routine.
4) Make yourself stand out from the crowd-  We all can  agree that this look is gorgeous! This beauty technique has a dramatic, eye-catching appearance that will make you stand out, especially when it offers you that secretive yet elegant appearance. 
Also check out our guide to find out eyeshadow dos and don'ts which you should follow to get the best eye makeup.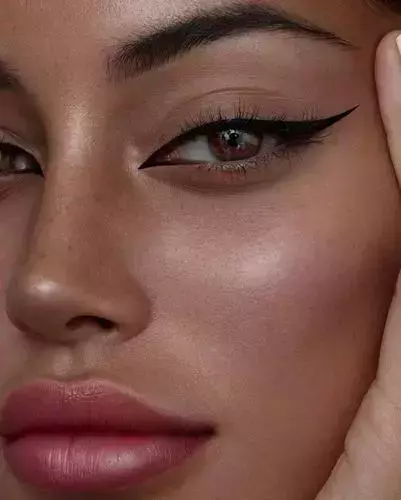 How To Get Siren Eyes?
Depending on the form of your eyes, you can get the trendy eye look more readily.  With the appropriate application method, this look can be achieved with any eye shape, from almond-shaped to hooded! 
Some folks are unsure how to wear this trend with their hooded eyes. Here's some excellent news. Anyone with almond-shaped or hooded eyes can wear this ultimate style. The trend's best feature is that it allows the liner to create the illusion of enlarged eyes, which is highly attractive. You can pull off this look regardless of your eye shape. This global eye style will look great on everyone! Here's a step-by-step guide to making siren eyes with makeup:
Things needed for getting siren eyes with makeup:
- Primer
- Black pencil liner
- Black eyeshadow
- Light-toned eyeshadow
- Fluffy brush
- Pencil blending brush 
Looking for innovative eye makeup for inspiration? Do check out e-girl makeup looks as we cover 35 latest and trending eye makeup looks which have been trending this year.
Siren Eyes Tutorial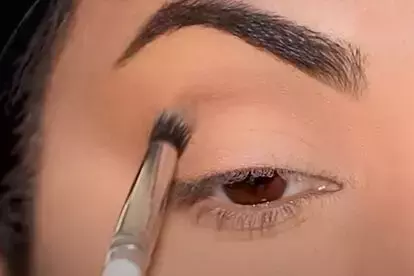 Step 1: Prime And Prepare 
Begin by applying an eyeshadow primer to your eyelids to create a smooth basis for your eyeshadow. Then, using a fluffy brush, apply a light-toned eyeshadow along your upper and lower lash lines. We want our base to blend in with our skin for a smooth completed effect, therefore if you're not using concealer as an eye base, be sure to utilize concealer around the eye area. This will extend the life of your eyeshadow and keep it from creasing throughout the day. 
Step 2: Add Depth to the Crease
By applying a darker shadow to the outer corners of your eyes using a dense brush, you can enhance their appearance. Make a cat eye flick by blending the color upward and outward. You can also use this to impart a deeper tone to your bottom lash line. Then, using a smaller brush, apply a darker shade of eyeshadow to your eyelid crease. This will give your eyes more form, detail, and drama. Remember to blend well for a smooth transition!
Step 3: Line Those Lids
This stage requires a steady hand. You can choose whatever style of liner makes you feel the most at ease. Start from the outside corner of your eye and work your way outwards to create a winged look. Line the inner corner of your eyes to make them appear longer. Keep it thin and straight for a natural, seamless look. To create the illusion of a thin and elongated eye shape, link your lower lash line to your top line. 
Also check out our guide to find the best purple eyeshadow looks as we list 25+ stunning options.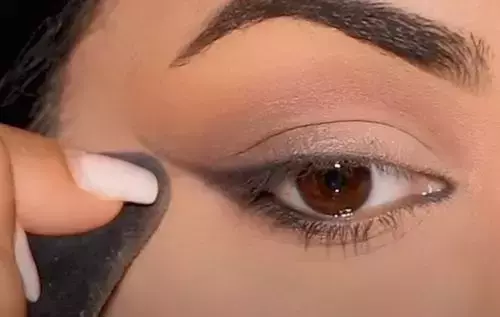 Step 4: Smudge
After you've drawn the fundamentals, smear the line and wing you just made.  For a more dramatic appearance, combine the angled brush with black eyeshadow. Then repeat the procedure for the wing. Apply it to the outside part of your upper and lower water lines. The direction must be outwards to provide you a longer look.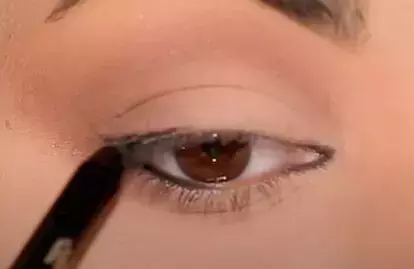 Step 5: Line the Inside of Your Eyes
To highlight the form of your elevated outer corners, line the inner corner of your eyes with the aforementioned liquid eyeliner, sort of like a reverse cat eye. Connect the liner to your lower lash line by tracing it in the inner corner of your eyes with a tiny downward point. The idea is to maintain as narrow a line as feasible. When you're completed, the wings on the inner and outer corners of your eyes should form a slightly slanted and upward-pointing shape for your eye area.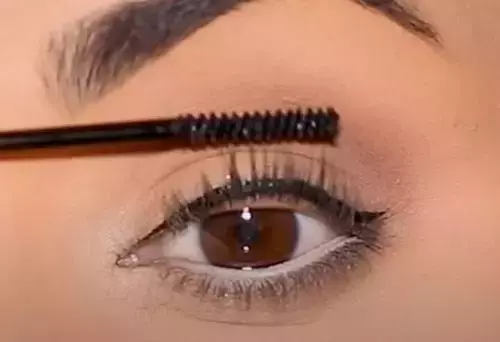 Step 6: Use Mascara
Select a mascara that will lengthen and define your lashes. Apply one layer of mascara to all of your lashes, then a second coat to just the outside corners. This will help you emphasize the elevated form created with eyeshadow and liner. You can also add false lashes for a pop of drama and a lifted shape. 
We hope this siren eyes tutorial will help you to achieve the perfect siren eyes by using the perfect directions.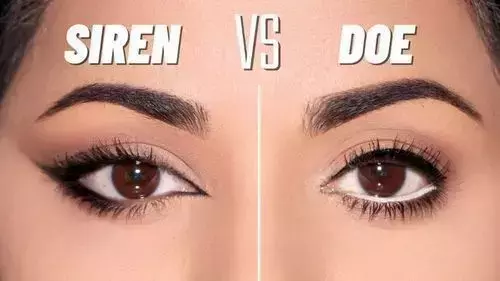 Siren Eyes Vs DOE Eyes
When defining or making a comparison between siren eyes and doe eyes, the doe eyes are equally beautiful like the siren eyes.
The "doe eyes" cosmetics offers you a charming and innocent appearance by highlighting the natural shape of your eyes.The idea is to make the eyes appear wider and rounder, as if they are doe-like in their innocence. Siren eyes meaning , on the other hand, are focused on channeling your inner dark femininity and giving you a seductive and mysterious appearance. This is due to the fact that darker and more dramatic eyeshadow and eyeliner produce a seductive, stretched impression on the eyes.
This simply defines the siren eyes vs doe eyes comparison.
FAQ's On Siren Eyes
1).  How to get siren eyes naturally?
Siren eyes is a makeup technique that you can recreate. For answering the question of how to get siren eyes naturally, one can achieve it by adding combining a soft, subtle eyeshadow to the look. This will also be helpful for women who are looking for getting siren eyes without makeup.
2).  What is the distinction between a cat and a siren eye?
The emphasis on cat eyeliner is on how the liner's wings are styled. The line is also thicker and straighter along the lid. However, the purpose of siren eyes is to achieve a raised appearance. In addition, the liner is curvier and thinner than a cat eye. To highlight the lift and sultriness, add more makeup such as eyeshadow or eyeliner.
3).  What is the best way to tell if you have siren eyes?
Siren eyes have a pointed wing that extends further out both ways, with the inner corners of the eyes highlighted by a similarly sharp point and, on occasion, a darkly lined waterline.