25 Best Tribal Tattoos For Women For 2023
KRITIKA GUPTA
Updated At 20 Sep 23
Worldwide, indigenous people have adopted tribal tattoos in diverse forms. They are very significant and reveal much about the wearer, including social hierarchy, and can be used to scare foes, mark a milestone in one's life, or provide protection. If you have no connections to the culture, you should do your research to be sure your choice of symbols and markings would not be insulting. Your tribal tattoo's meaning can be very significnt and can be a way to honour your ancestors and celebrate your ancestry. Here are some of the tribal tattoo designs with meaning for women.
25 Best Tribal Tattoos For Women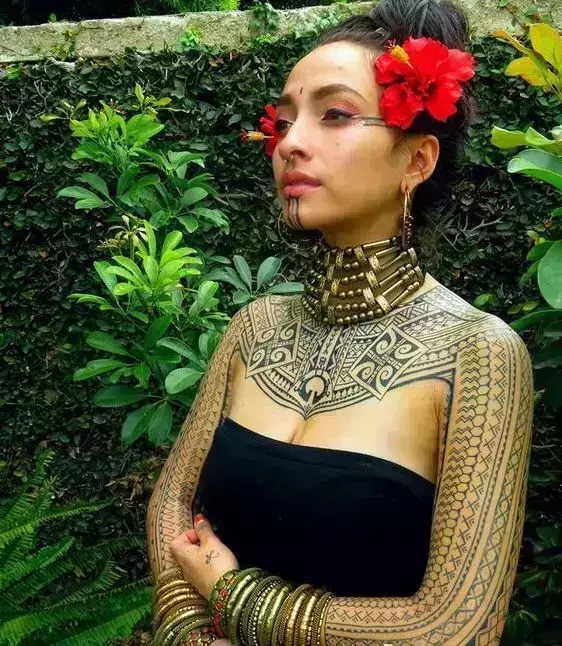 1) Filipino Tribal Tattoo
Body art, which was popular among both men and women, is reported to have been employed by the indigenous inhabitants of the Philippines. The tattoos may have represented a rite of passage or were obtained to honour local traditions and foster a sense of cultural identity. Make sure your tribal tattoo isn't controversial or offensive before getting one.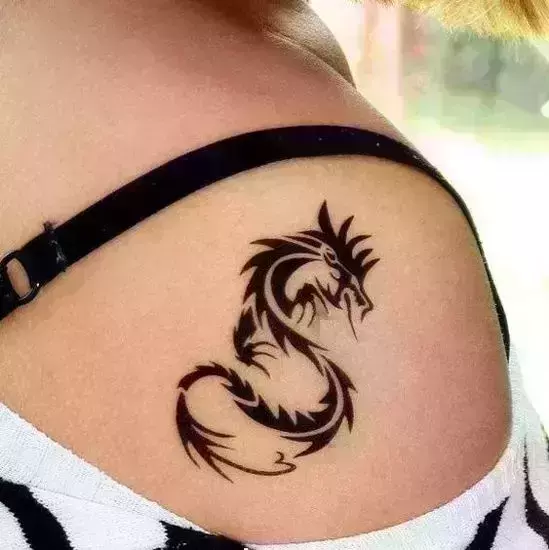 2) Tribal Dragon Tattoo
Tribal tattoo designs have excellent symbolism and are much more than just a fashion trend. The original patterns were frequently abstract and mixed in the designs. However, contemporary versions also incorporate recognisable iconography, like a tattoo of a dragon. This mythical creature will come to life on your skin thanks to the bold lines and black ink. It stands for strength, bravery, and intelligence and is considered as an amazing option for a strength tattoo.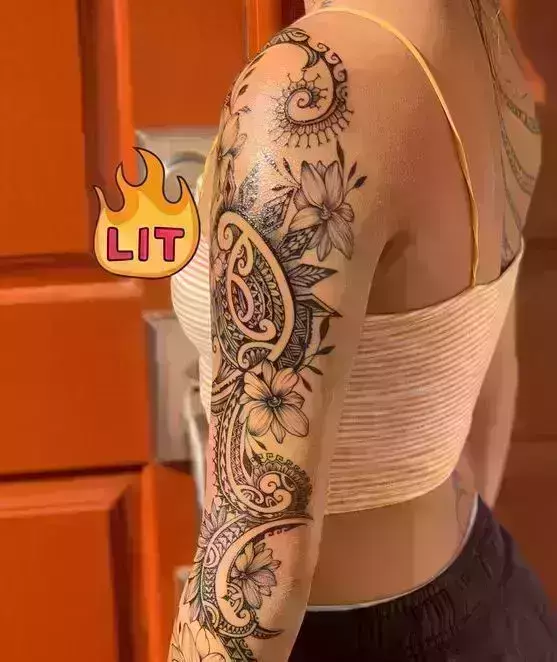 3) Tribal Sleeve Tattoo
Look no farther than a sleeve tribal tattoo design if you want to stand out with your body art. As the name implies, this design will completely enclose the arm, just like a garment sleeve would. These designs take a lot of time and money to make, but they are also highly imaginative and a wonderful way to display artwork that is significant to you.
Looking for inspiration for small tattoos for women? Do check out our guide as we list 50+ stunning options for the same.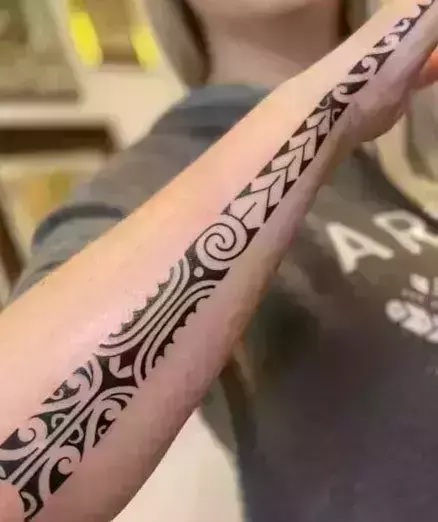 4) Tribal Forearm Tattoo
If you're looking for the ideal spot to ink your next design, think about getting a forearm tattoo. This place is appealing since it is simple to display your tattoos and is low to moderately painful. Depending on the impact you want to create, a tribal piece can either wrap around the arm or run across it and look spectacular. This tribal tattoo for women's arm is an ideal choice if you wanna flaunt your inks.
Looking for tribal tattoos for men, then do check out our guide as we list 25+ stunning designs which are trending this year.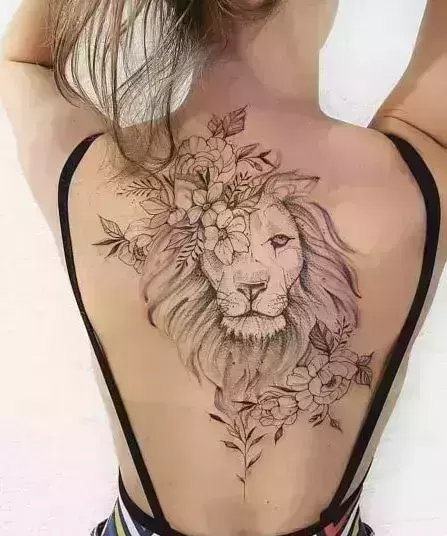 5) Tribal Lion Tattoo
Numerous people have been influenced by the tribal look, and the appropriate design may be very powerful. Because of the symbolic tribal tattoo with meaning and associations with beauty, bravery, and strength, lion tattoos are very popular. What better approach to emphasise the value of these traits than with a design that is specifically focused on them? To concentrate on the essentials, your inking will be produced with little shading and little to no detail. This perfect tribal tattoo for women's back is classy as well as gives the look of ferocity.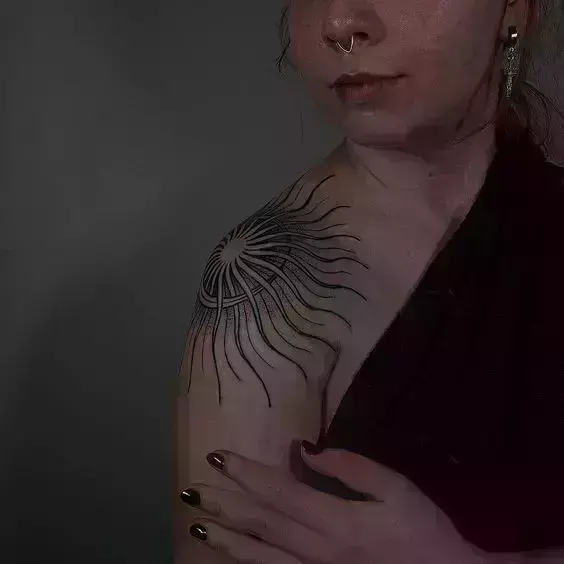 6) Tribal Sun Tattoo
Sun tattoos may stand for life, development, and warmth. Given that it may be made simple or intricate, it is easy to understand why ladies would be drawn to this pattern. The absence of shading and the use of strong black lines distinguish the tribal style, but it is not required to have a plain design; some people choose for lovely patterns.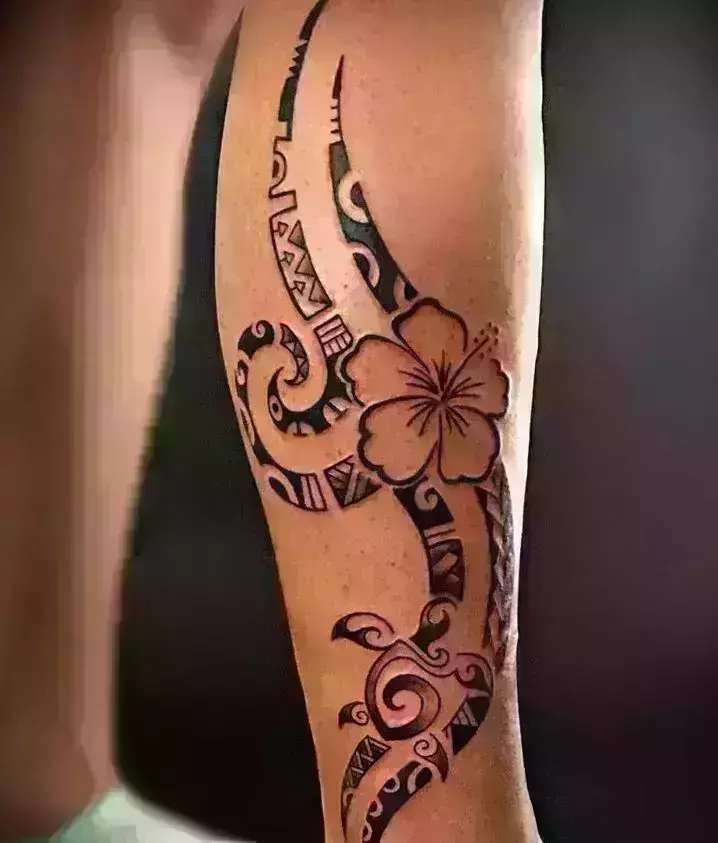 7) Polynesian Tribal Tattoo
One of the most well-known tattoo styles and a good indicator of the wearer's personality are undoubtedly olynesian tribal tattoos. This encompasses the social order and spiritual defence. It can be a wonderful way to respect a culture and its traditions to draw inspiration from it, but there is a thin line between this and cultural appropriation and disrespect. This is why it is crucial to constantly conduct study in advance.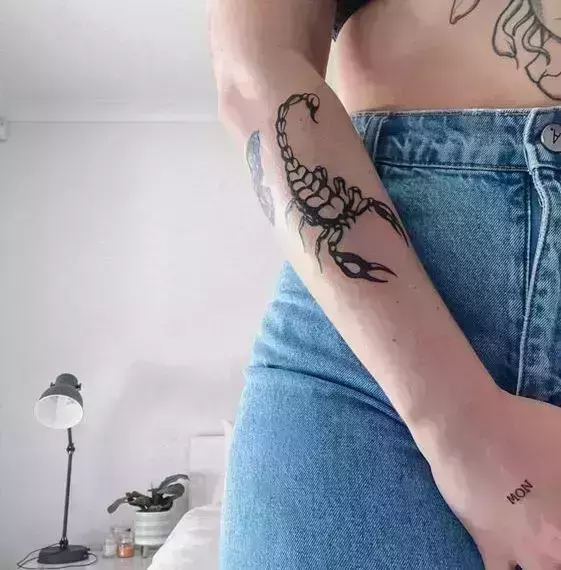 8) Tribal Scorpion Tattoo
There is no better tattoo design to express this than a scorpion for those born under the sign of Scorpio or who want to demonstrate their might and convince others that they are someone to be feared. When inked onto the flesh, these venomous spiders can create a striking statement because they are frequently linked to danger, destruction, and death. You'll get a striking, obvious tattoo in the tribal fashion that begs for attention.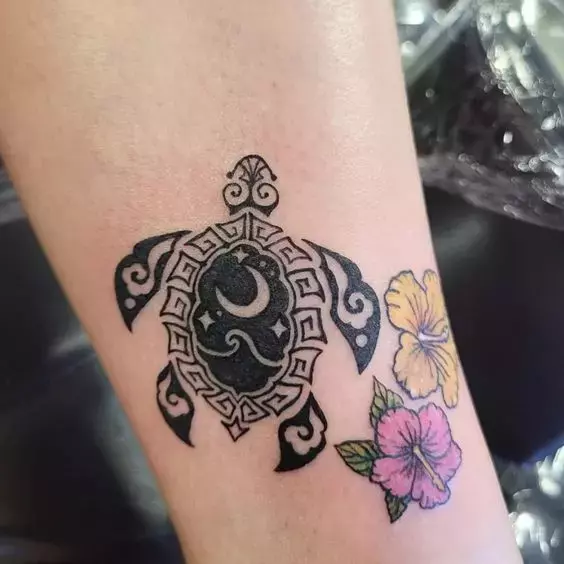 9) Tribal Turtle Tattoo
The turtle is a common motif in tribal art and is frequently repeated in different ways. Your artwork might be limited to the outline and have lovely detail and elaborate patterns. The animal is also symbolic, making it a potent choice for individuals wishing to emphasise the value of knowledge, sagacity, fortitude, and good fortune.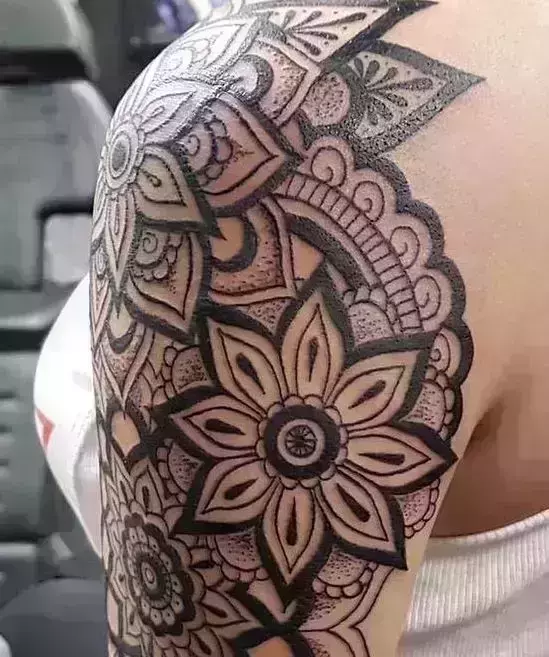 10) Tribal Half Sleeve Tattoo
A half-sleeve tattoo is a wonderful method to focus on one major piece or merge multiple smaller patterns. It takes a lot of imagination and effort to make it a unique inking that will cover half of the arm. This alternative is more adaptable than a complete sleeve because it is simpler to conceal.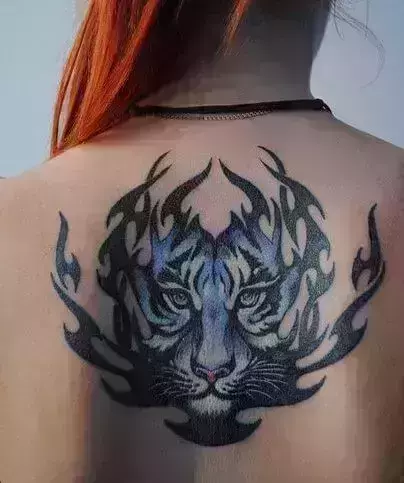 11) Tribal Tiger Tattoo
Women's desire for tiger tattoos is understandable. More than that, it also has good symbolism attached to it. It is a piece that will suit the tribal style, which is constructed with minimum shading and in stark, black lines. The strong huge cat stands for wisdom, independence, and strength. This tribal tattoo for women's lower back is absolutely stunning.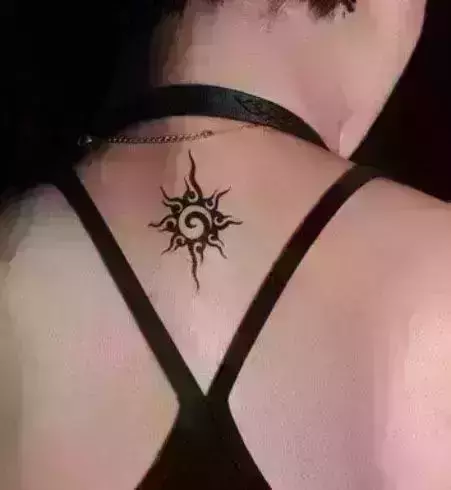 12) Small Tribal Tattoo
Another tribal tattoo for women's back is this minimalist tattoo The simplicity of tribal body art is one of its most alluring features. Of course, not all tattoos are basic, but the absence of colour and shading frequently works well with a minimalist style. By reducing the design to its most fundamental components, you can draw attention away from the actual piece of art and towards the significance of it. And this small tribal tattoo can have a strong impact.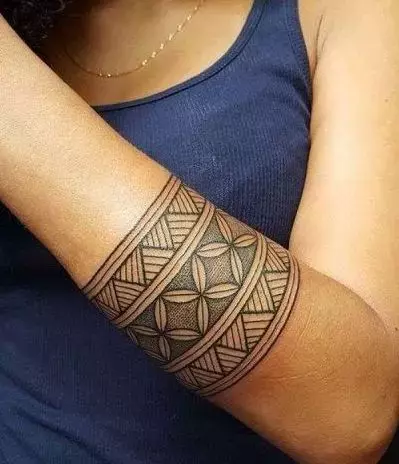 13) Tribal Band Tattoo
A tribal tattoo for women's arm is a fantastic method to experiment with the tattooing technique without choosing something too big or intricate. It can be as wide and intricate as you like, and you'll wear it on your arm like a piece of jewellery. This is a lovely way to highlight your design and flaunt your arms.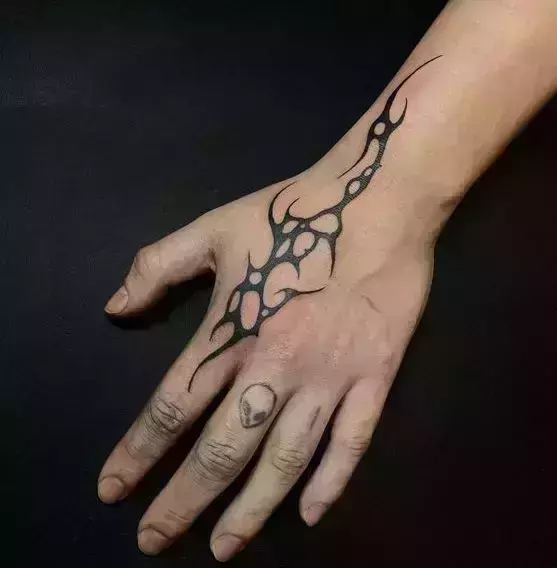 14) Tribal Tattoo on Hand
What more effective method to draw attention to your body art than with a hand tattoo? This minute tribal tattoo on hand is desirable since it is noticeable and make a strong statement. There is no disputing how awesome the ink appears in this image. Some of the most fashionable women in the world have chosen this placement, yet tattoos there pain. The thin skin and close contact to bone are the causes of this.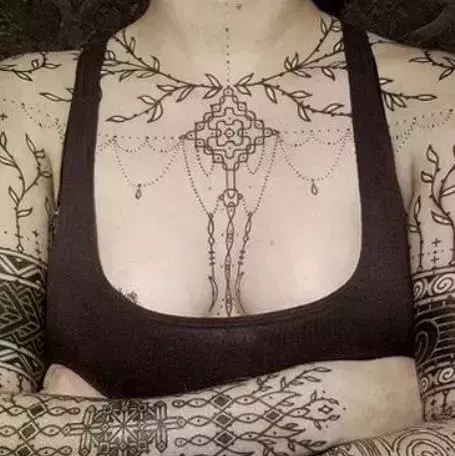 15) Viking Tribal Tattoo
When finding tribal tattoos for women's lower back, the most opted for tattoo is this viking tribal tattoo for women. The fierce Viking warriors were known for their fortitude and fortitude. Their adversaries greatly revered and dreaded them. This is the reason why the design and the potent influence it might have appeal to a lot of ladies. Body art can be distinctive and lovely when the tribal style is combined with the significant Viking motifs. Do check valknut tattoo and go for it if you like it. It has a deep meaning and one would certainly love it.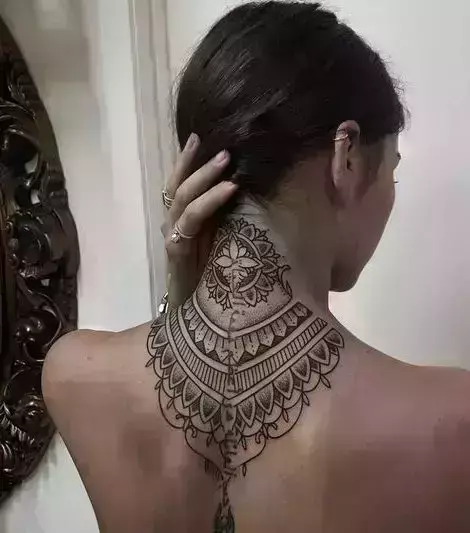 16) Neck Tribal Tattoo
A neck tattoo is the ideal location for a woman who is bold and independent. This placement's exposure guarantees that your tribal design won't be missed. Additionally, this region has an unmistakably stylish and edgy vibe. But in order to get tattooed here, you need to have some significant self-assurance and pain tolerance.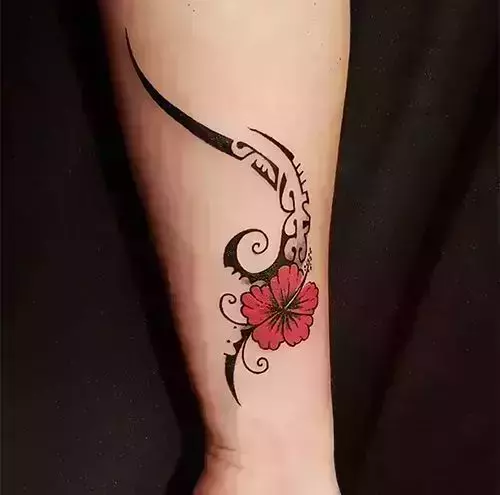 17) Tribal Flower Tattoo
Because they may be made in a variety of designs and colours, flowers are among the most popular tattoos for women. You can add a stylised bloom or a more realistic-looking one to a tribal pattern or symbol in your tribal artwork to add colour. Flower tribal tattoos meaning may make a strong message because they stand for beauty, growth, and life.
Looking for more inspiration? Do check out our guide on rose tattoos as we list 25+ stunning options.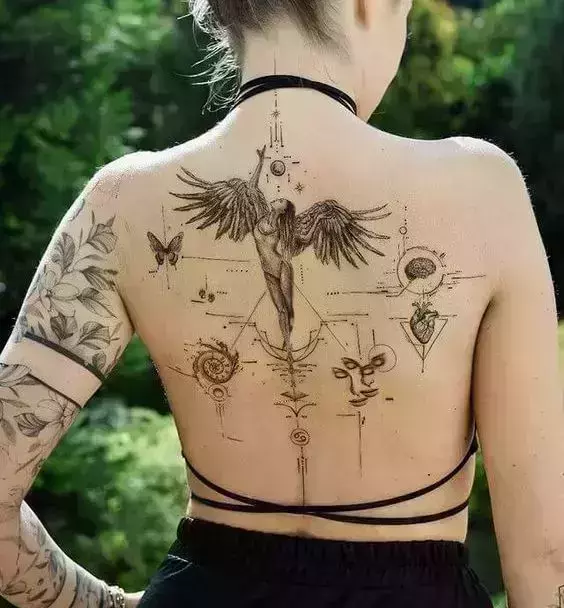 18) Tribal Back Tattoo
Unquestionably cool location for your tribal design includes this tribal tattoo for women's lower back. You can experiment with your artwork because you are not constrained by space in the wide area. For a fierce finish, cover the entire back. Or pick something modest and straightforward to draw attention to this unquestionably feminine and appealing body region.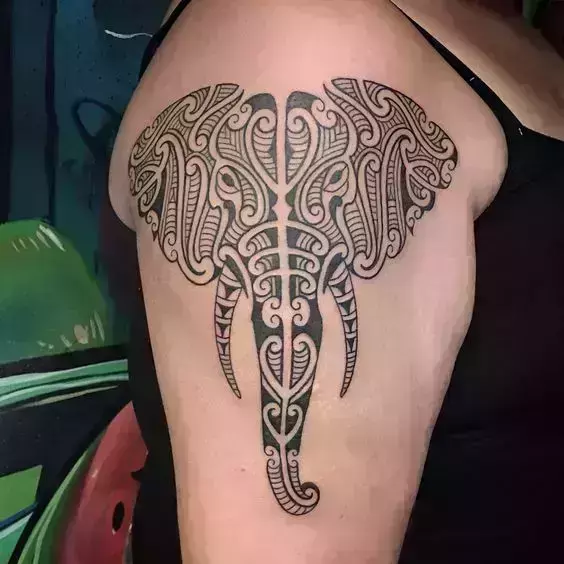 19) Tribal Elephant Tattoo
Symbols and marks are frequently combined in tribal designs, but you can even adapt your own animal or plant into the fashion. An elephant tattoo is a representation of power, knowledge, and devotion. This is the best choice for paying tribute to your loved ones because it may also symbolise family and the close relationship you have with people who are closest to you.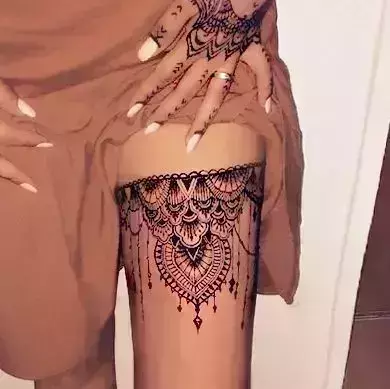 20) Tribal Thigh Tattoo
One of the most common places for body art is on the thighs. A great approach to display your legs is with the proper design. The setting is ideal for emphasising an attractive body feature. Also, the discomfort level is mild to moderate. because of the cushioning effects of the thick skin, muscle, and fat.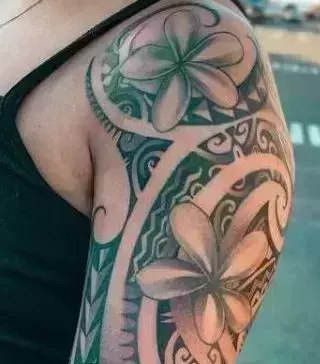 21) Hawaiian Tribal Tattoo
Hawaiian tattoo is generally thought of as a kinder approach to the various tribes' tattoo game. It makes sense that their tattoos would reflect how much the ocean has influenced their culture. This tattoo design is perfect for the kind of guy who appreciates being around water as well as the outdoors because it frequently features images of aquatic animals.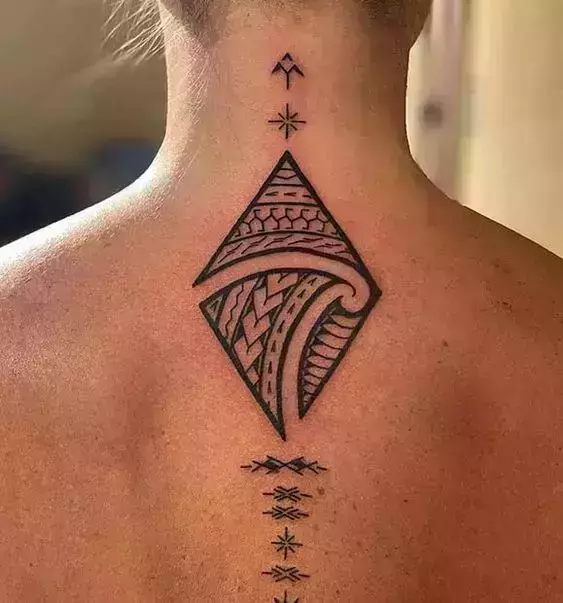 22) Geometric Tribal Tattoo
We'll show you a stunning back tattoo next. The tribal pattern on this one has been encased inside a diamond shape, giving it a geometric appearance. This produces such a distinctive piece of body art that we like. There are other more compact patterns above and below the diamond. It's a beautiful tattoo, and you can try to duplicate it or changing up the diamond's pattern. A similar pattern might be applied to another part of the body, like the arm or leg.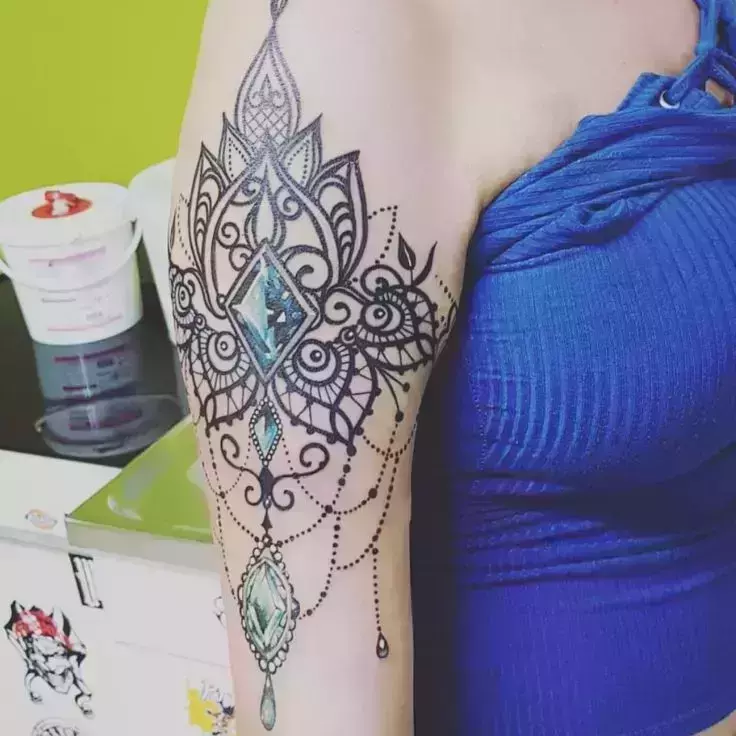 23) Diamond Tribal Patterns
This can also be ideal for you if you enjoyed tribal tattoos in the geometric design. This large diamond-shaped tattoo is located on the back. The diamond is decorated with complex tribal designs. You can try using other patterns to attempt and duplicate this lovely tattoo. Though it appears fantastic from the rear, try to maintain the shape.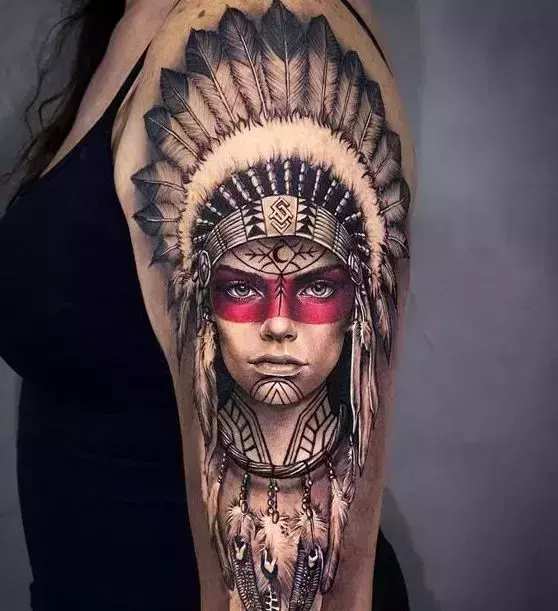 24) Native American Tribal Tattoo
Numerous pieces of art and tattoos have drawn inspiration from Native Americans, and individuals who identify with the culture or wish to honour their own roots can design a tribal pattern that precisely captures their thoughts and emotions. It could consist of various symbols and markings or incorporate significant pictures like the feather.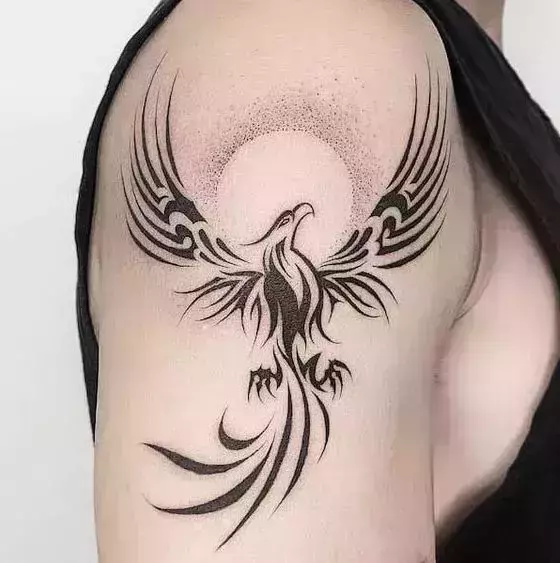 25) Tribal Phoenix Tattoo
Phoenix tattoos can be designed in a variety of ways, and while they are most frequently coloured, they also look magnificent when done in a tribal fashion. The life cycles and rebirth are symbolised by the firebirds. This can be used to make a strong statement about fresh beginnings or as a method to pay tribute to the changes you have experienced in your life.