25 Best Bob Hairstyles And Haircuts - 2023
Shalu B
Updated At 22 Aug 23
Bob hairstyle has been a part of the latest hairstyle trends for quite some time now. It has been a favorite amongst celebrities. So many of them are chopping off their long luscious manes for a shorter and trendier bob hairstyle.
Curly bob is already been one of the biggest hair trends of the year. To give you an ample amount of inspiration, we searched the highs and lows of the Internet to finally come up with a list of the 25 best bob hairstyles and haircuts.
We have covered:
Short bob hairstyles
Bob hairstyles for fine hair
Short layered bob hairstyles
Bob hairstyles with bangs
Textured and blonde bob hairstyles
25 Best Bob Hairstyles And Haircuts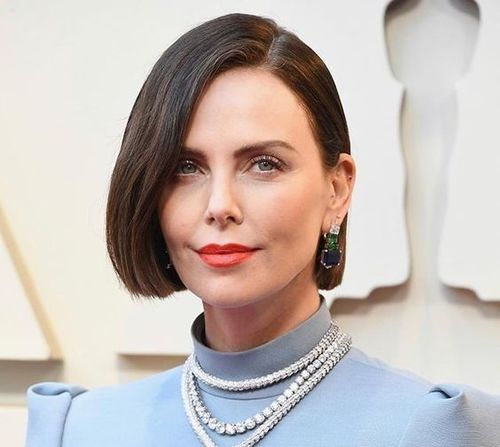 1. Short Bob Hairstyle
Charlize Theron debuted her new bob hairstyle on the Oscar red carpet this year. It was an all-in or all-out kind of a deal with her and Charlize decided to go all-in with the bob hairstyle trend. She styled this uber short jaw skimming bob by tucking it behind her ear on one side to show off her beautiful facial features.
If you have long hair and are looking for new hairstyles for inspiration do c heck out our guide as we list 51+ stunning hairstyles trending this year.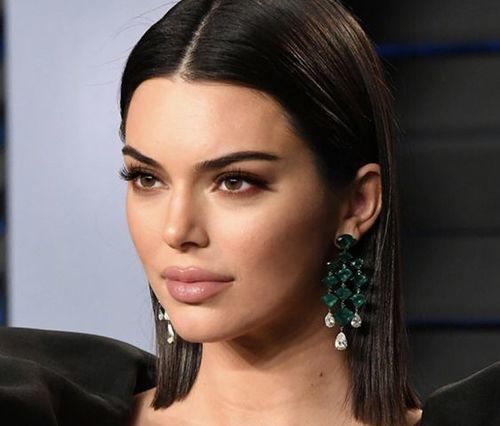 2. Straight Bob Hairstyle
Kendall's shoulder skimming bob cut is simple, straight, chic and gives out a grown up look. Her straight hair and perfect makeup amplify the beauty of this look. This bob haircut is indeed stunning and can work for all important occasions.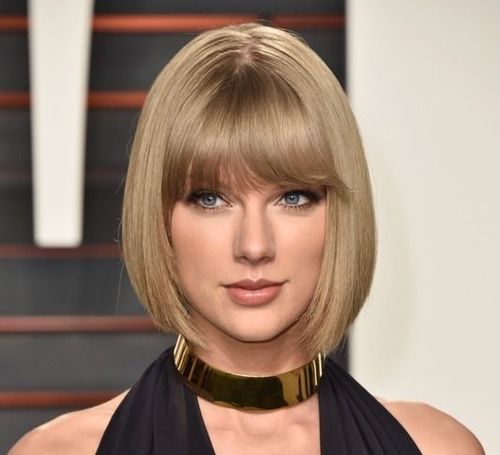 3. Bob Hairstyle With Bangs
There is no dearth of bob hairstyles with bangs if you go looking for them. But our source of inspiration for a bob hairstyle with bangs will always be Taylor Swift. Her chin length bob with front bangs looks edgy and chic. This is one of the best taylor swift hairstyles for getting a dramatic look. Her short curly hairstyles are equally amazing and are apt for giving hair inspiration to many.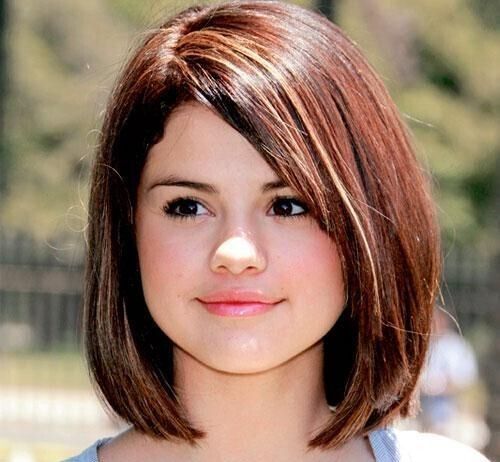 4. Bob Hairstyle For Round Face
Yes. Selena Gomez tried a new A-line bob haircut and looked absolutely gorgeous. Her classic bob hairstyle is one of the best bob hairstyles. If you are looking for a bob hairstyle for round face and are not sure about going too short, go for the A-line Bob haircut like Selena. This shoulder grazing bob looks amazing for round faces, however, it can work for other face shapes too.
If you have medium length hair do check out our guide on shoulder length haircuts as we list 51+ stunning hairstyles which have been trending this year.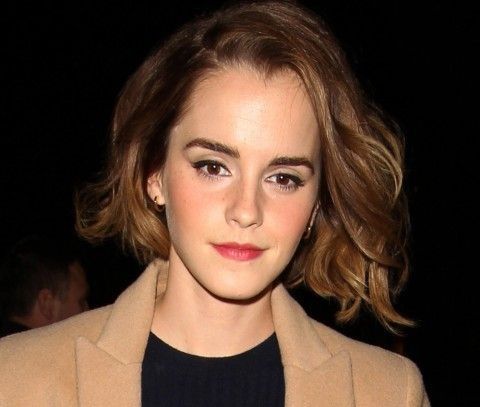 5. Asymmetric Bob Hairstyle
Emma Watson has chopped off her Hermione Granger hair for a layered asymmetrical bob hairstyle. The loose waves give her a very soft, feminine, I-can't-be-bothered-look.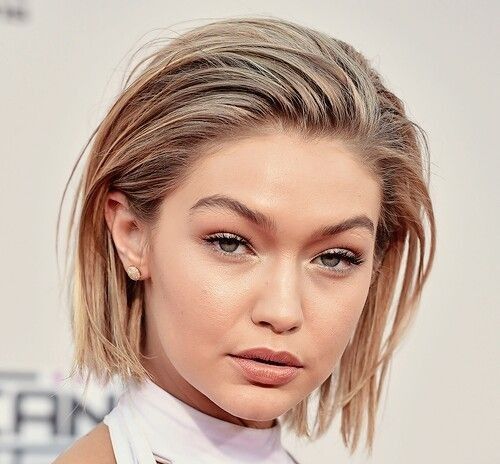 6. Choppy Bob Hairstyle
Gigi Hadid threw a major transformation at us when she got this chic choppy bob hairstyle. She looked absolutely hot in her white cut-out gown and the swept back bob. Feather cut is another hairstyle which looks stylish and is apt for big occasions.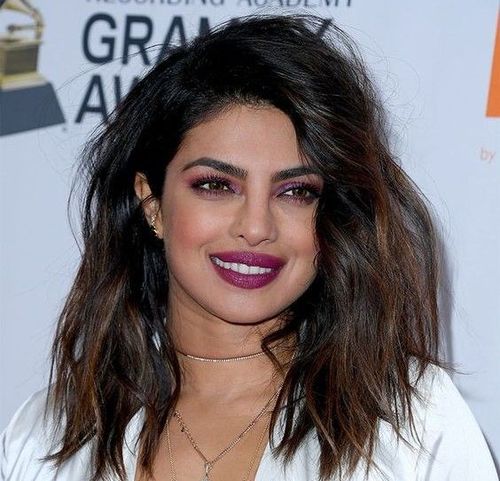 7. Textured Long Bob Hairstyle
Even Priyanka Chopra couldn't stay away from the trend of bob hairstyles. She however, did not go for a major chop-off. Instead, she chose a longer version of the bob hairstyle aka the lob. The quantico girl Priyanka Chopra looks ravishing in her textured long bob haircut. This look is chic trendy and on point.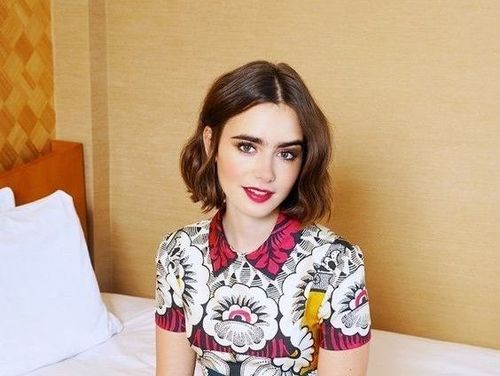 8. Asymmetrical Wavy Bob
Lily Collins in her asymmetrical bob hairstyle with S-shaped waves looks very soft and feminine. The small waves are adding texture without creating too much volume.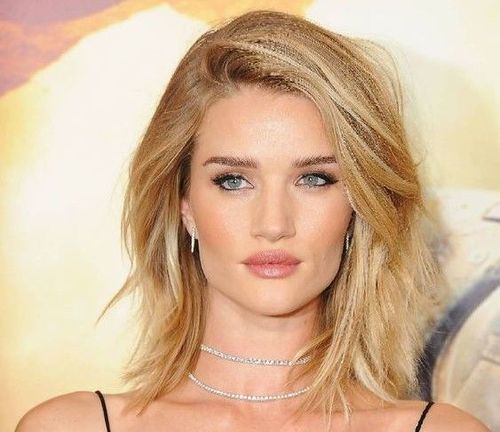 9. Choppy Bob Hairstyle For Fine Hair
If you want edgy bob hairstyles for fine hair, then let Rosie lead your way. Her choppy long bob is picturesque. It is a perfect bob hairstyle for thin hair which can also make your hair look voluminous. The choppy pieces like in Rosie's bob hairstyle will serve your purpose.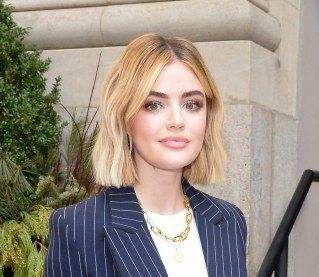 10. Sleek Bob
The Pretty Little Liar star has been sporting the bob hairstyle for many years now. She keeps on taking it up a notch by changing the color and the cut. But the bob stays. She styled this one with a sleek center parting and S-shaped waves.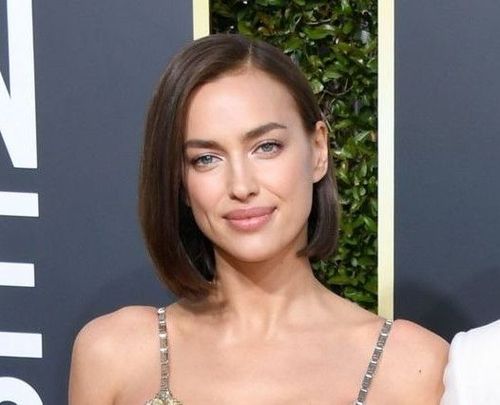 11. Trendy Short Bob Hairstyle
Model Irina Shayk's transformation has been slow and gradual. She is going shorter and shorter. And this one is apparently her shortest. Miss Shayk's razor sharp sleek bob has left us with heart eyes. She tucks her hair on one side to bring out the most of it.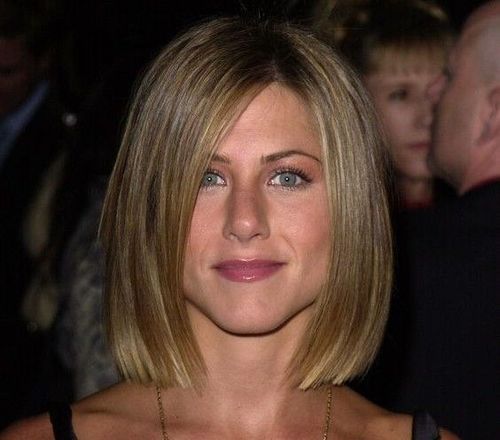 12. Blunt Bob
We absolutely love Jennifer Aniston's straight blunt bob which she showcased at people's choice awards. She carries her bob hairstyle pretty well and keeps experimenting with her hairstyles.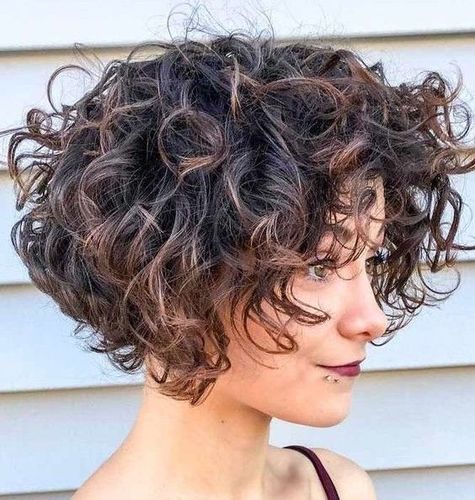 13. Curly Bob Hairstyle
Who said best bob hairstyles are only for straight hair? If you have a head full of curly hair, then let your curls go wild with a bob. To avoid looking like the famous comic book villain Juggernaut, get shorter hair in the front and then increase the length towards the back.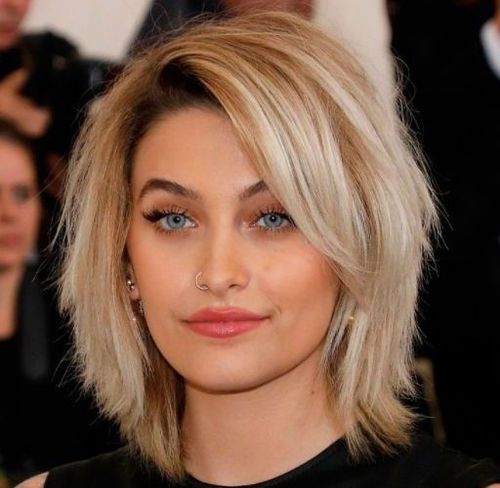 14. Short Layered Bob Hairstyle
Short layered bob hairstyles have seen many takers too. Take Paris Jackson's bob hairstyle for example. It is skimming at shoulders. The layers in the front are framing her face perfectly and adding definition. This can be one of the ideal short bob hairstyles for fine hair.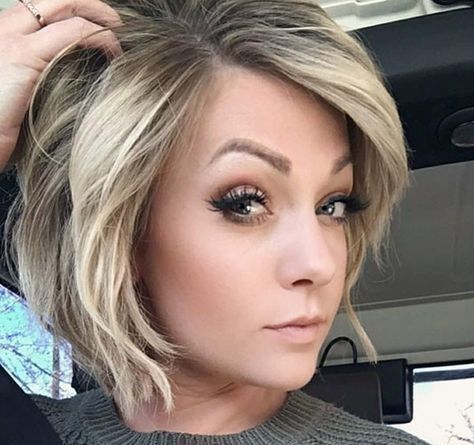 15. Side Parted Bob Hairstyle
A side parted bob hairstyle has been growing in popularity. One of the new bob hairstyles the side part haircut can do wonders to your everyday look.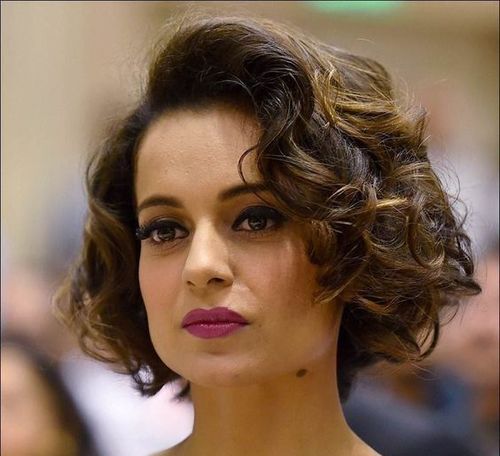 16. Blonde Curly Bob Hairstyle
One of the classic ways to let your curls stand out is to go for a blonde curly bob hairstyle and this celebrity just shows us how to get it done perfectly. A perfect bob hairstyle for a party or everyday look, this hairstyle goes well with any attire.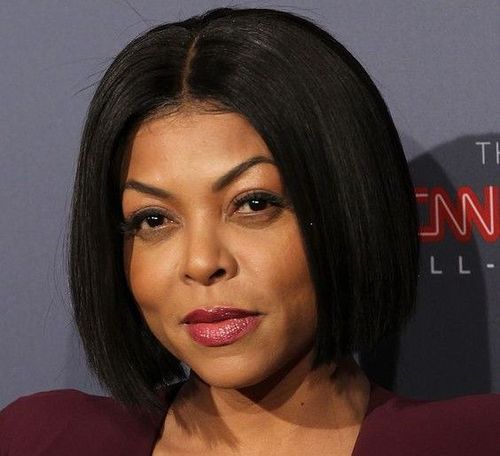 17. Sleek Bob
Taraji is not the one to shy away from very short bob hairstyles. She is sporting a chin length choppy bob here. She has given her hair a sleek center paring which is just enhancing her glam quotient.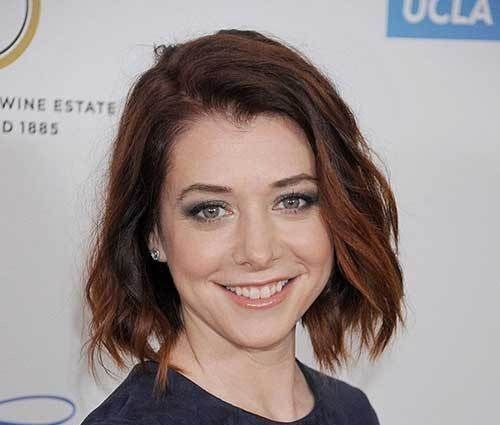 18. Textured Short Bob Haircut
This textured haircut is one of the best short bob hairstyles. The waves are loose, soft and effortless. We love it.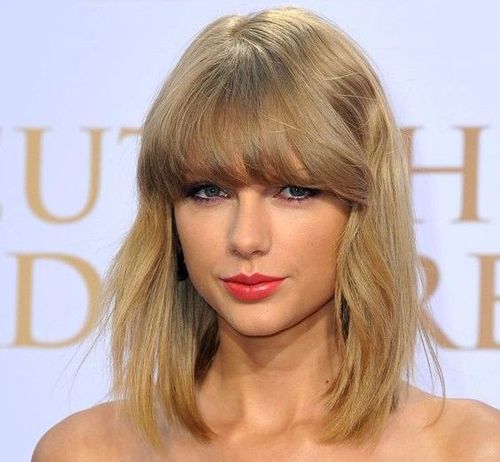 19. Short Bob With Bangs
Oh did you think we were done with Taylor Swift? You were so wrong. This singer- songwriter has sported some of the best bob hairstyles over a span of years. From very short bob hairstyles to shoulder length bobs, she has worn them all. This air dried shoulder grazing bob hairstyle with bangs looks oh-so-amazing. There is softness in this look which makes it so picture perfect.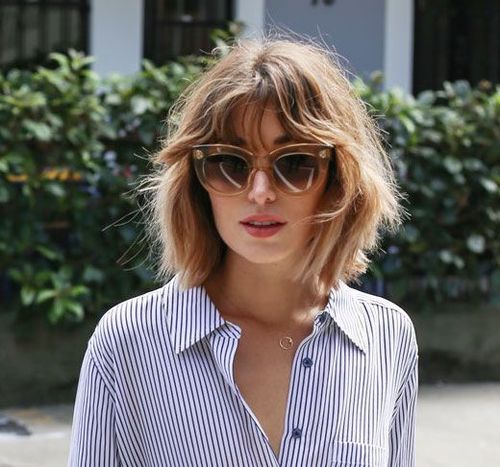 20. Textured Waves
The choppy bob hairstyle with textured waves looks fun, flirty and feminine. We totally and absolutely heart it. Wavy bob hairstyles when paired with the right accessories can amplify your look multiple times.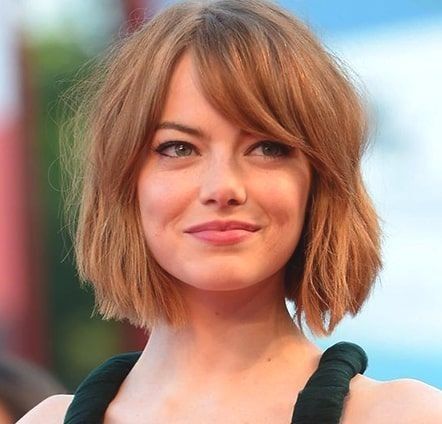 21. Soft Bob Hairstyle
After Taylor Swift, we believe it is Emma Stone who has rocked the best bob hairstyles over the years. She looked picture perfect in her deep green Valentino gown and choppy bob hairstyle with side swept bangs which effortlessly blend with the rest of her hair. This is a neat, soft and feminine look.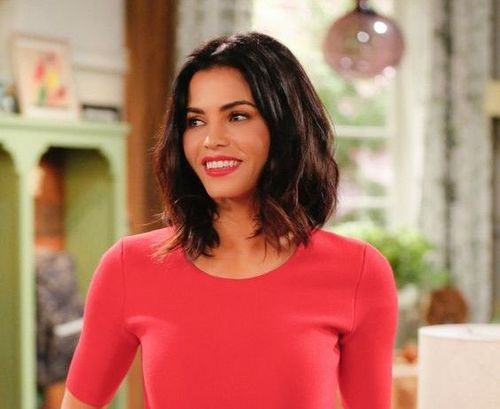 22. Brown Textured Bob With Layers
Jenna's shoulder grazing bob hairstyle is perfect for an everyday look. The barely there waves at the end are adding beauty to the haircut.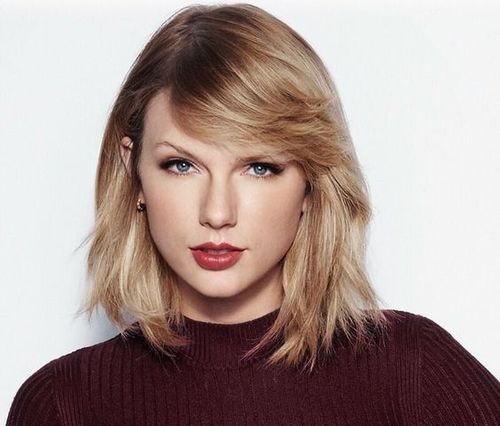 23. Blonde Soft Tapered Waves
The feathered side swept bangs and the choppy bob skimming the shoulders. What's not to love about Taylor swift's bob hairstyle with soft waves? Also check the best hairstyle of Taylor Swift to get more inspiration.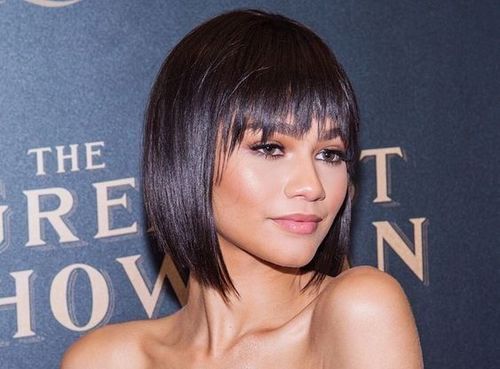 24. Blunt Bob
The Spiderman actress looks rocker chic in her blunt bob with choppy bangs. The sharp cut of the bob and the choppy cut of bangs are creating the perfect balance. With this bob hairstyle Zendaya looks like a modern day edgy princess.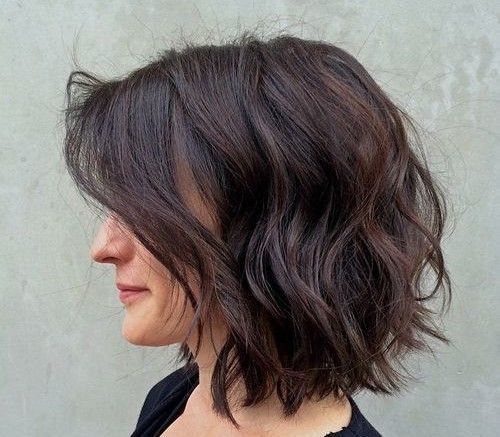 25. Textured Bob Hairstyle
A bob hairstyle can be obtained literally in a thousand different ways. The textured waves bob haircut is easy on the eyes and gives a soft, feminine yet modern chic vibe. This balayage hairstyle is apt for a party as well as for an everyday look.
You can also check Best Braided Hairstyle For Short And Long Hair to find the lastest braided hairstyles trending this year.
Related Articles