11 Biggest Hair Trends Of 2023—Top Hairstyles And Hair Colors
Shalu B
Updated At 08 Feb 23
Having a good hairstyle is extremely important as it not only boosts the physical appearance but also boosts your confidence.
If you are looking to change your hairstyle, then you don't have to look any further as we uncover the biggest hair trends of the year.
To keep you informed about the latest hairstyles and haircolors, we bring the buzzing hair trends like the shadow roots, blow dry hairstyle, silver beauty, new long hair and many more. Go through them and make an informed choice.
11 Biggest Hair Trends Of The Year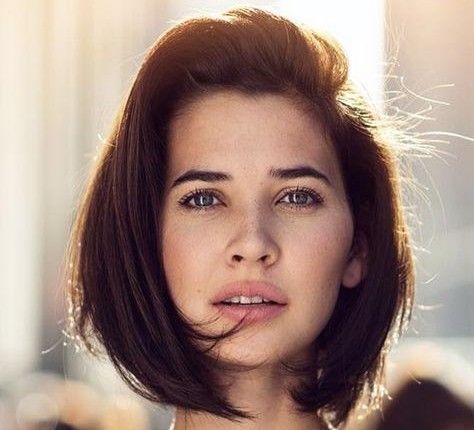 1. Evergreen Bob Hairstyle
Love it or hate it but you can't ignore it. This is the relationship we have with the bob. It has been in trend for quite some years and it has no intention of going away. Come 2023 and it still continues to be the go-to haircuts for women who are seeking a change from their monotonous and boring hair. Considering its continued reign, the bob tops our list of hair trends 2023. Do note this haircut have gained a lot of popularity in the last decade and was one of the top ones in 2022 as well.
Blunt or textured—it really doesn't matter. All that matters is the bob. Get a cut that suits your hair. Choosing the right one is of utmost importance as it can make or break your look. When done right, a bob can enhance your face, bone structure as well as your personality.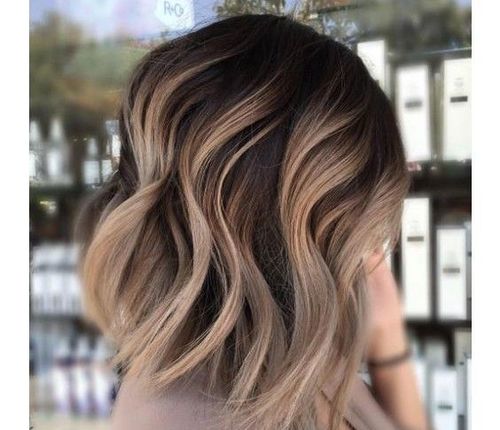 2. Shadow Roots
2023 Hair color trends have a sneaky member on its list—the shadow roots. This hair color trend is a sneaky way of adding color to your hair. When you get your hair colored, you know your roots will grow out. And then you would have to get your color redone.
That was your maintenance process. But, this hair color trend embraces the natural growing out process of roots. Roots are a part of this look. Flaunt some shadow roots to give yourself a cool and chic look in 2023.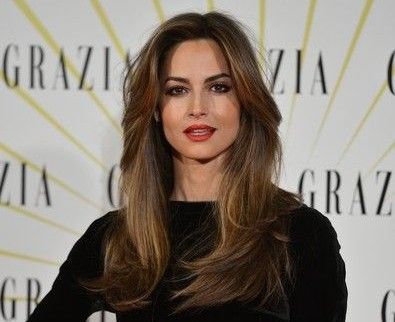 3. Blow Dry
After seeing years of beach waves and messy hair, blow dry is finally having a comeback in 2023. Bouncy loose waves are back in trend ladies! One of the best shoulder length haircuts, the polished and glossy look is going to be ruling the hair trend circuit in 2023. Get ready with your blow dryers. This is the year of glossy blow dried hair.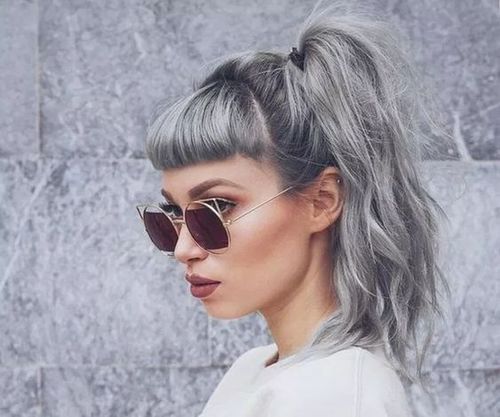 4. Silver Beauty
2023 hair tends seem to be all about embracing the natural. Everything natural is becoming a new trend. Remember the times when even a single sighting of grey hair left you in hysterics? Maybe it is still the case with some you. But trust us. Those times are now a thing of the past. Silver hair have been in in trend for some time and are going to be ruling the 2023 hair color trends. You can view this as a consequence of women embracing themselves and being confident in their own skin. (You go, girls!)
This hair color is universal and suits everybody. So be a part of the chic fashionista brigade and get yourself a tone that complements you the best. If you are looking for a new and different hairstyle, then French braid is another excellent option.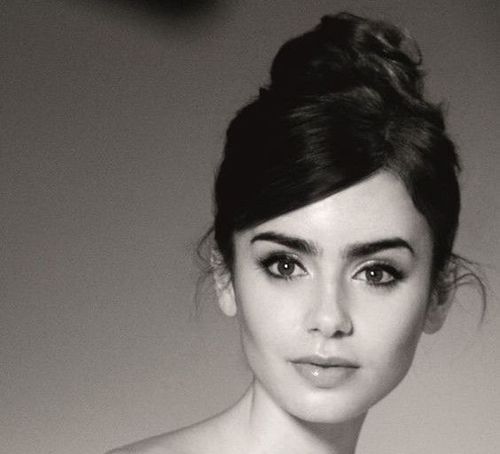 5. Throwback
Are you in a habit of posting #throwbackthursday pictures on Instagram? (No, we don't blame you or anything. Chill!) 2023 is going to be the year of throwbacks with old hair trends doing a comeback. Whether it is the 60s beehive or the 90s square bob, it doesn't matter. They all are back.
A mid-neck one-length bob that looks sharp. Wear it straight and shiny for a chic look. While many variants of bob have been in vogue, the 60s beehives were seen doing a number at the Moschino Autumn/Winter 2018 Show.
Apart from these two, the curtain bangs too are going to see a comeback. It is a long fringe without any sharp or straight edges. Think of getting bangs and then let them grow for a month or two, parted in the center. That is the look. The aim here is even if you pull back your hair, the fringe should perfectly frame your face.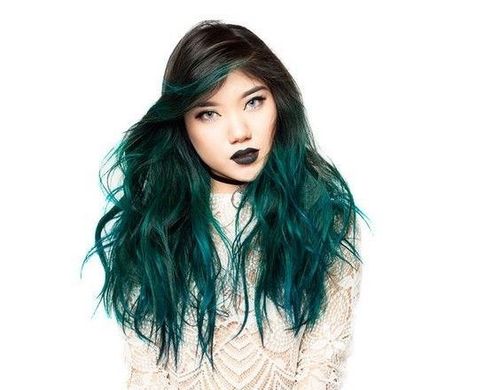 6. Multi Colored Hairstyle
Colored hair tips for brunettes are another cute hair color tend that is going to be ruling 2023. Choose from a wide range of blues and pinks. Choose a pretty summery color for those perfect summer vibes. This hair color trend can also be used to revive a grown-out ombre.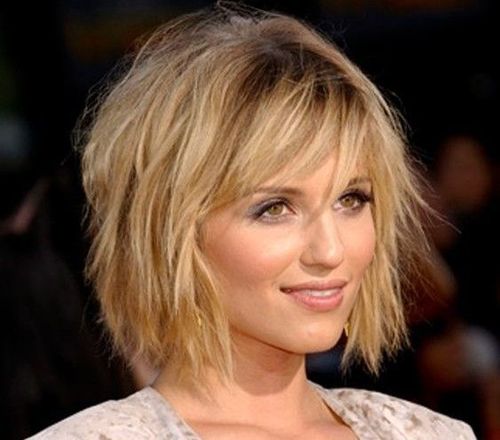 7. The Shag Hairstyle
The shag is back, ladies. This edgy haircut is one of the most favored new hairstyle of 2023. And why not? Shag is the perfect blend of style and the messy unkempt feels.
Styled easily, this hairstyle also adds volume and layers to your limp hair. Choose a cut that compliments the texture of your hair and give your hair the something extra they need. Long layered hairstyles are another set of haircuts which offer stylish options if you are looking for a hair makeover.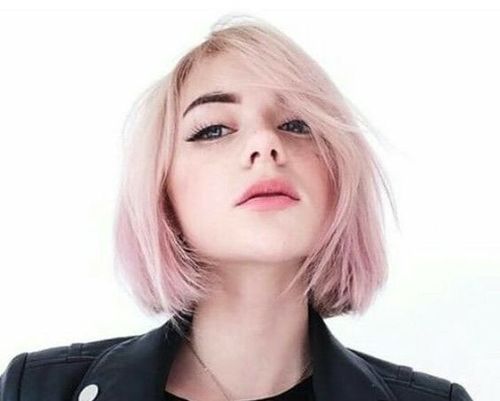 8. Soft Hues
2023 hair color trends are all about softer hues of pinks, purple, blues and greens. Mind you, soft hues are different from pastel hues. You would have to take your skin tone into consideration before choosing on the right color. Purple is best suited for women with warm or dark skin tones whereas pink is a universal color. Choose wisely.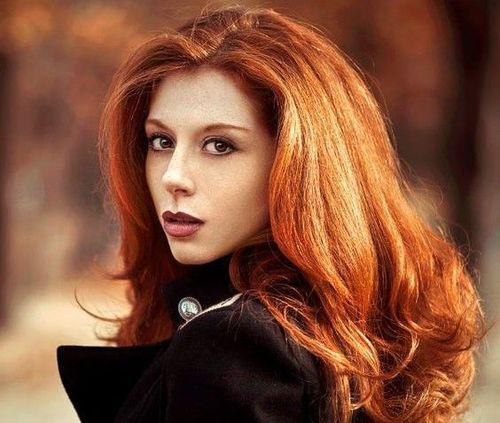 9. Say Yes To Copper
Copper is a reddish brown color which has always been popular amongst the ladies. It is one of the long-reigning colors and we are going to see it a lot more in 2023. With this perfect autumn hair color, choose the tone which complements your skin tone.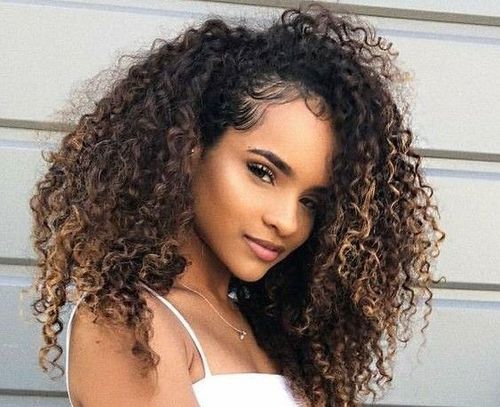 10. Embrace Your Curls
2023 is definitely the year of going natural. If you thought you cannot go beyond the classic round shape for your colors, then you are wrong. This is the year where you let you curls go wild. Embrace them in whatever form they desire to take.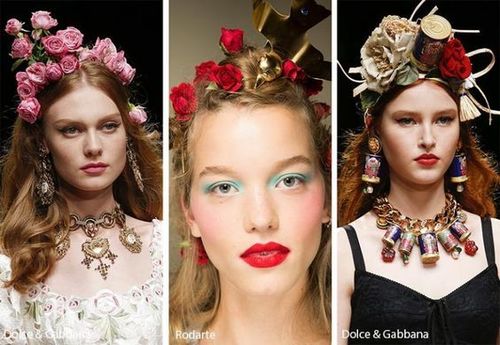 11. Hair Accessories
Go big or go home. This is the motto that you need to follow this year when it comes to hair accessories. Oversized hair clips and pins are in trend this year. They are being seen all over the red carpet. They add glamour to you look with an extra
Have fun choosing your favorites.