51 Best Long Curly Hairstyles And Haircuts For Women
Shalu Bhati
Updated At 09 Jan 23
We usually have a love-hate relationship with our hair. And it gets trickier if the hair in question is curly. But, the world of beauty and haircare has progressed a lot over the last decade. Truly, a lot. Things have become increasingly better and easier for curly hair folks. Although still not that easy. While we are all about embracing the natural hair texture now, it cannot be ignored that the idea of styling long curly hairstyles on the daily can feel a little intimidating.
So, if you are feeling intimidated, clueless, cluelessly intimidated, or maybe even bored and stuck in a styling rut, we got something for you. We took it personally and scoured the internet for the best of the best long curly hairstyles. Here you will find the most gorgeous waves, bouncy curls, pretty ponytails, wispy buns, long layered hairstyles and everything that could fit in between.
Let's go get some hair inspo!
51 Best Long Curly Hairstyles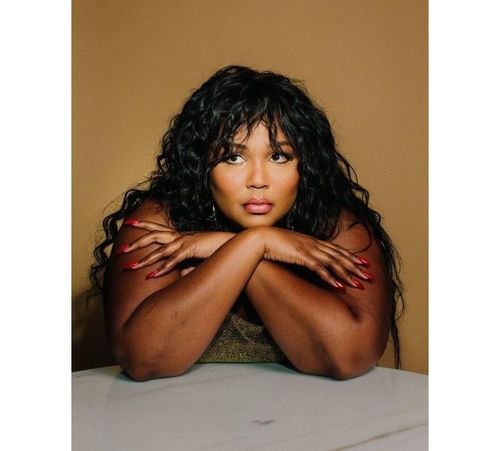 1. Bangs o'Clock
It is about damn time that you get yourself some curly bangs like Lizzo. Whether you have medium-length hair or super long curly tresses, curly bangs will let you channel your inner hot girl. You can keep things proper and polished or take the tousled road.
Also, check out our guide on short curly hairstyles as we list 50+ stunning new short hairstyles for curly hair which have been trending this year.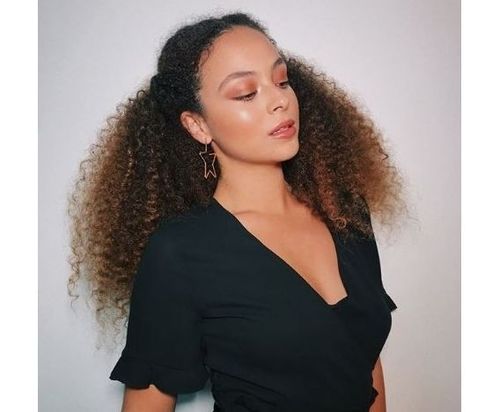 2. Twist It Up
Long curly hairstyles on thick and voluminous curly hair are a vibe. To get this look, do a clean middle part. Gather the hair from above the ears and twist. Tie the twisted hair securely at the back of your head. Repeat on the other side. If twisting doesn't feel like something you would like to do, how about trying some low pigtails? But only take the hair on the sides and leave the backside alone. You will get a similar look.
Also check out our guide to find out the best crew cut for women as we list the top 29 trending ones for the year.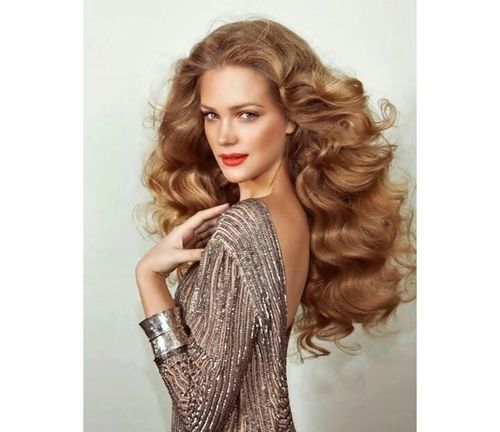 3. Glam Curls
The world will never get tired of the old Hollywood glam. No matter which decade we enter, we just cannot get over some smooth, shiny, defined, and most of all glam curls.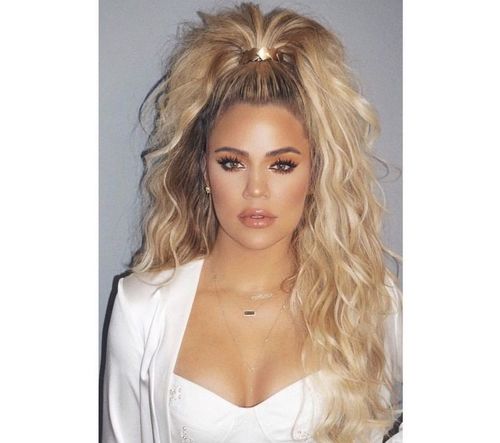 4. Half-Up Ponytail
Half-up ponytail is a simple yet stylish hairstyle that has become the go-to for almost all occasions. Feeling lazy or not inspired enough to try any new long curly hairstyles? The half-up ponytail will rescue you. It barely takes a few minutes. No wonder it is everywhere. It is definitely a Khloe Kardashian signature style.
Also, check out our guide on haircuts for long hair as we list 50+ stunning long hairstyles for all hair types like natural long hair, curly hair, frizzy hair and many more.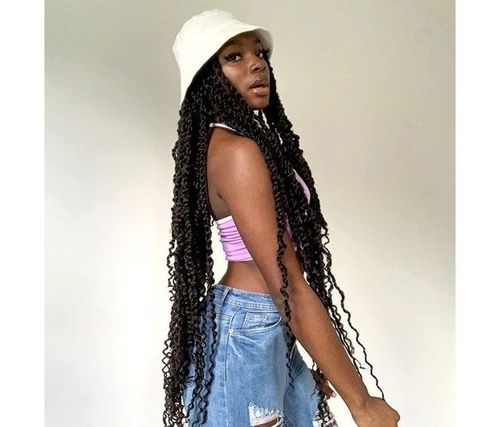 5. Twist Braids
Twist braids are not a new trend. They are a popular technique for doing several Black hairstyles. But this one is a super cool and refreshing version with loose curly ends. Throw a bucket hat on top for that Gen-Z aesthetic and you are summer ready.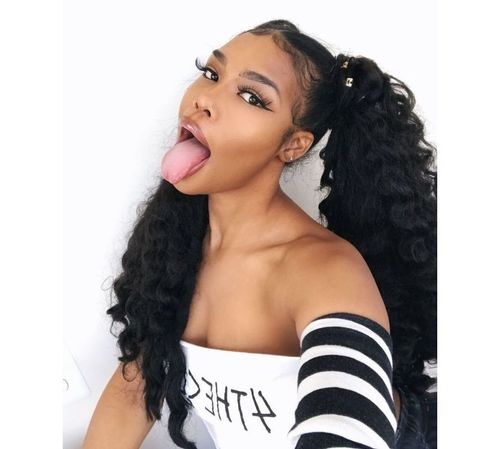 6. Curly Pigtails
Who would have thought that pigtails will trend as some of the cutest and coolest long curly hairstyles? Yeah, we didn't see it coming either. But, boy do they look good! A clean and sophisticated look with 'em styled edges is all you need to look your stylish best for a fun day out with your friends.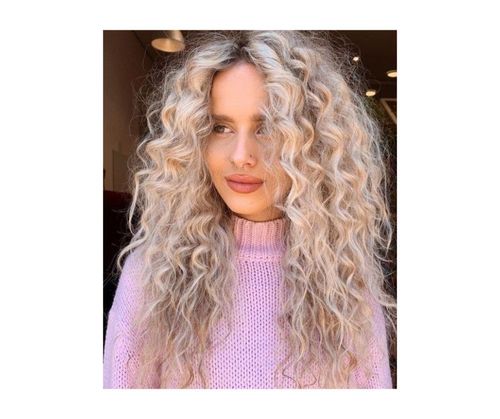 7. Silver Curls
Silver is the hot color of the moment for curls. So, why not add this silvery magic to your long and luscious curls? The silver of your curls will really and truly bring out the bright colors incorporated into your look. And what a look would that be!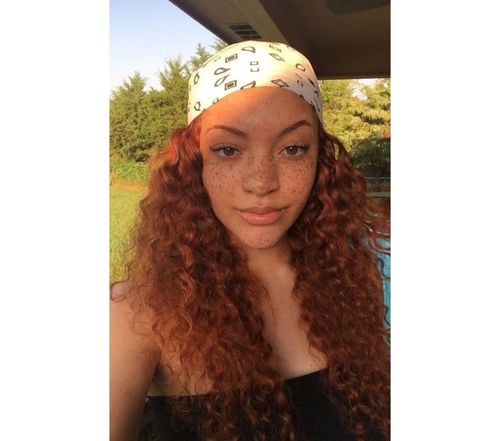 8. Long Curly Hairstyles With Bandana
Okay, people, long curly hairstyles cannot get any easier than this one. You can make your curls look oh so gorgeous in a matter of a few seconds. Slip on a colorful bandana and that's it. You are done. Though, make sure the color of the bandana works well with your hair color.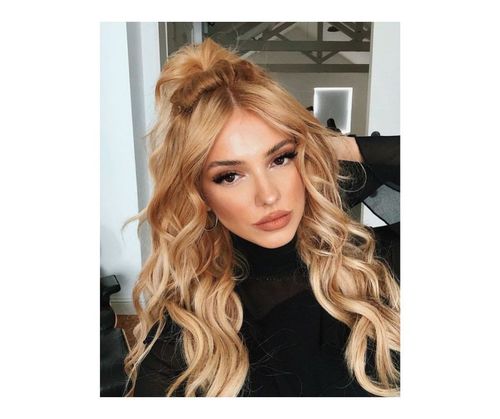 9. Half-Up Pony 1.0
The fun thing about styling long curly hairstyles is that you can create different versions of the same styles and each of them will look as amazing as the next one. Move over the lazy girl's favorite half-up ponytail and put in a little more effort to get this refreshingly soft version. What's new here? The teased-up crown and the face-framing layers that have been left out of the ponytail add a new dimension to the look—a very soft glam kinda vibe.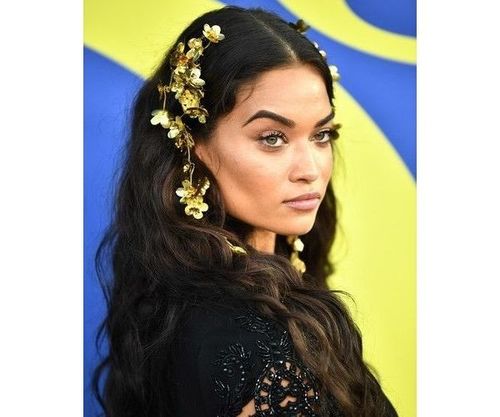 10. Accessorize It
Even the simplest of long curly hairstyles can look super chic and glam if done right. Take notes from the look pictured here. A simple middle parted style was transformed into something magical and mystical thanks to those golden floral accessories.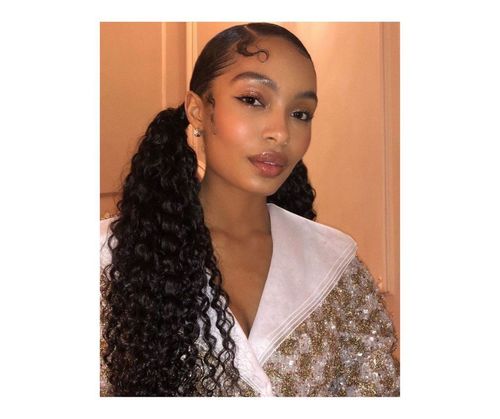 11. Low Pigtails
When it comes to long curly hairstyles, one of our go-to persons for some curly hair inspo is Yara Shahidi. And she never disappoints. Here she is sporting some sleek and slicked-back low pigtails. It is a stylish way of keeping your hair away from your face. This is something that will work for almost all occasions. And those edges? Hot damn!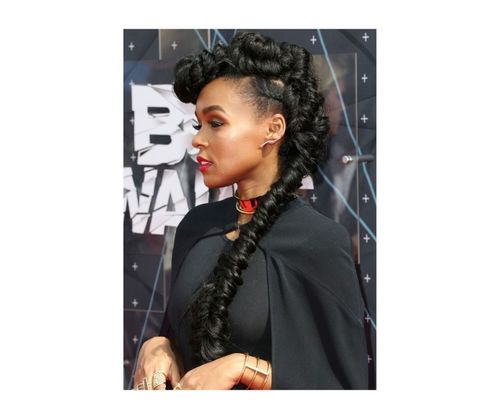 12. Mohawk And A Braid
Nobody does long curly hairstyles like Janelle Monáe. That woman wakes up every morning and chooses to be extra. And we are living for it. This super cool and super long braid with a mohawk on top has left us obsessed.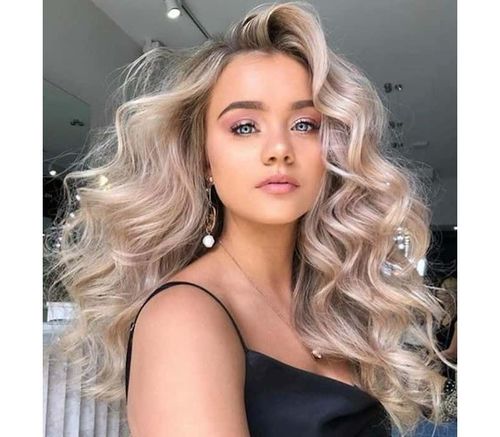 13. Large Loose Curls
Large loose curls look elegant and sophisticated. A wide-barrel curling iron should be your weapon of choice to achieve this look. The big bends, the textured look, and the bronde hair color surely make this style very eye catchy.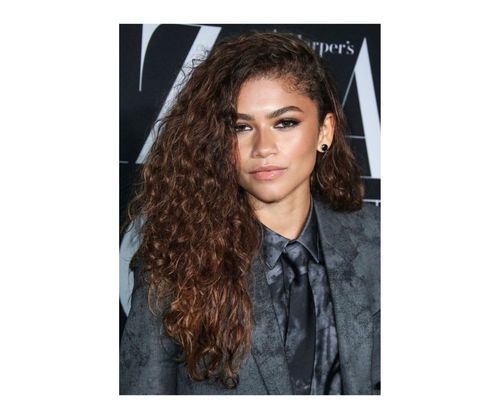 14. Side-Swept Curls
The middle parts can get boring. So, try out something different with a deep side part. It will create a side-swept look like this one being sported by Zendaya here. If your curly hair is cut into layers, then even better.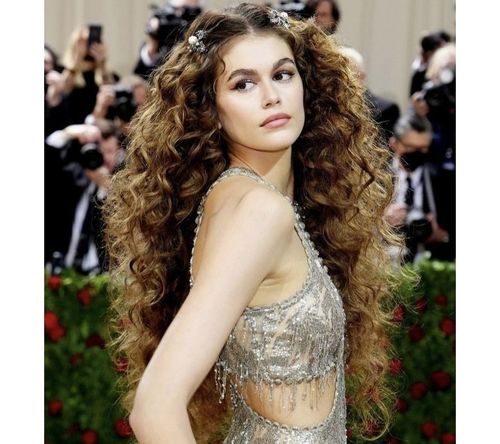 15. That 90s Trend
Trends from the 90s and early 2000s are coming back stronger than ever thanks to Gen Z's obsession. Of course, long curly hairstyles are going to be influenced by this comeback. Here we have a very beautiful Kaia Gerber with a hairstyle that reminds us of the era of butterfly clips. There's a nice and clean middle part. The hair in the front is kept secure with two bejeweled barrettes. We love it!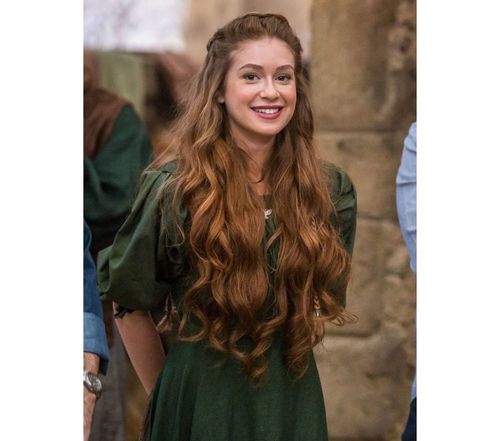 16. Braided And Redheaded
If bookstagram has left you with a desire of being a redheaded queen with Rapunzel-esque hair, this one is for you. The hair in the front has been secured in a braid that sits perfectly at the back of the head. It keeps the hair away from the face so that you can do your queenly activities. And then there are the cascading curls that are a beautiful sight of their own.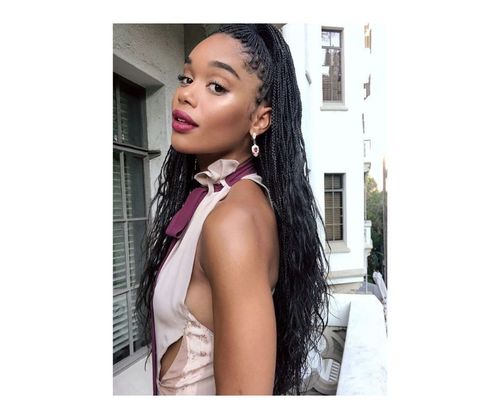 17. Curly Box Braids
Curly box braids are the new "it trend" when it comes to long curly hairstyles. Do it like Laura Harrier and leave some curly pieces out of your box braids to achieve this soft and edgy look.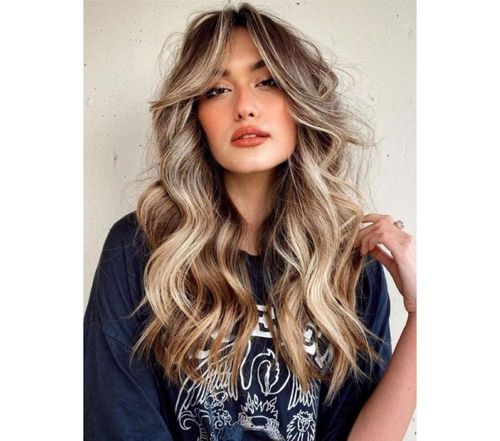 18. Keepin It Wavy
When in doubt, wave it. The well-defined waves in this one are truly a work of art. The blonde balayage on light brown hair enhances the layers and waves. Don't even get us started on 'em curtain bangs!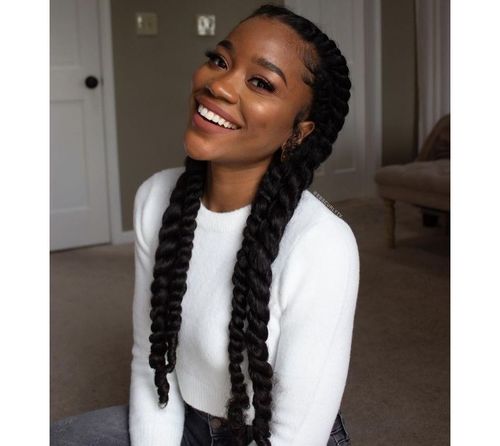 19. Double-Double
Let's make protective long curly hairstyles more fun. Senegalese twists are undoubtedly wye-catchy plus low-maintenance. They are popular, yes but not the kind where every other girl on your IG for-you-page can be seen rocking them. And you will definitely not find this version of Senegalese twists that easily either.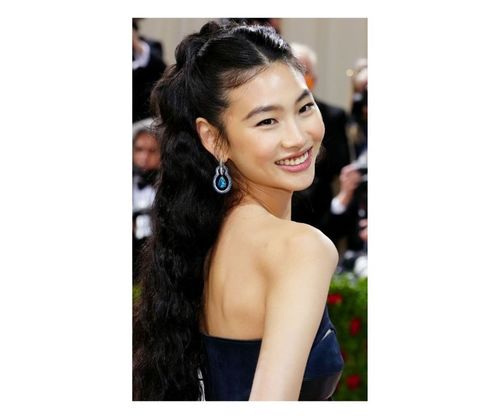 20. Half Up, Half Down
Half-up, half-down hairstyles, and their different versions have been trending once again, especially after Met Gala 2022 which also became a stage for the emergence of cascading Pre-Raphalite curls. Jung HoYeon left everyone mesmerized with her dazzling smile and her gorgeous hairstyle. The small bun kept the curls off her face and still let HoYeon show off the length.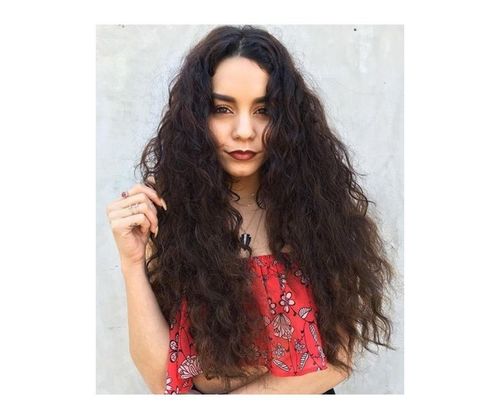 21. Minimalist Middle Part
Vanessa Hudgens has embraced her natural hair texture and we are every bit thankful for it. Her middle-parted textured long curly hair is proof that minimalistic-chic works and it works so damn well.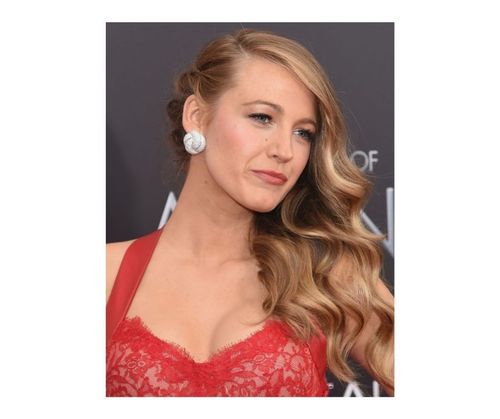 22. Side Swept Waves
Side-swept waves are the ultimate best of the best long curly hairstyles. It is an elegant and sophisticated curly hairstyle that works for everyone, for any occasion. And nobody does side-swept waves like Blake Lively. So, here is your perfect long curly hair inspo. Go get it, girl!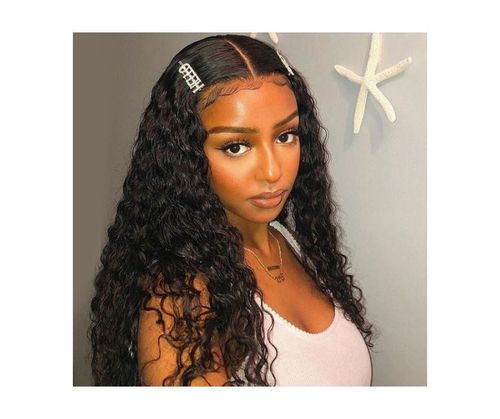 23. Sleek Middle Part
A sleek middle part is perhaps the best way to wear your curls down. It is easy and looks cute. You can surely add some more cuteness to your simple and sleek everyday look by doubling up on some nice and cutesy hair clips or barrettes.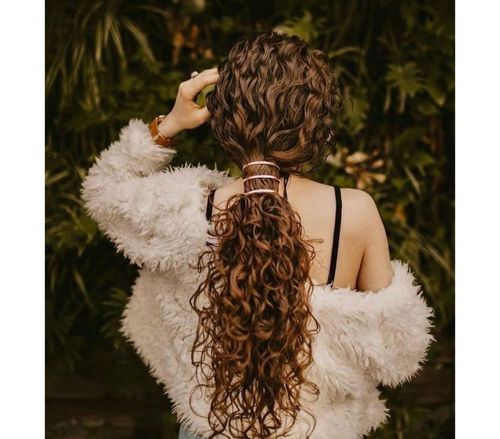 24. Low Ponytail
There is no such thing as too many hair accessories. So, when we say invest in some cute and fun ones, please do. Because a small hair accessory holds the power to elevate your whole look. It can make you look cute and put together. It can also make a super quick lazy-day low ponytail look like it was intentional.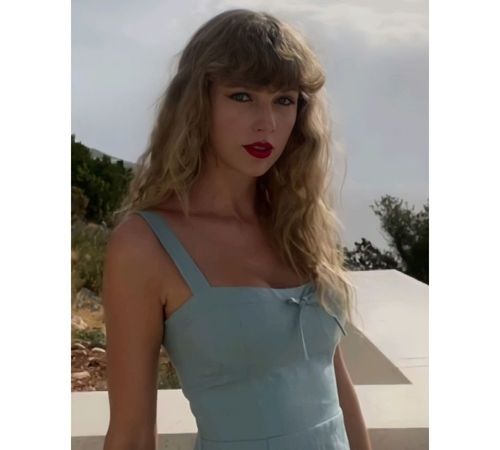 25. Curly Bangs
She is all we see in hindsight. Taylor Swift's Red era hair is what our wildest dreams are made of. The forehead covering thick and full curly bangs and those naturally textured curls are something that we will always remember.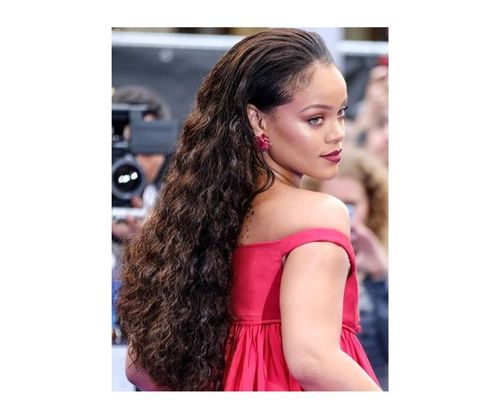 26. Slicked Back
Slicked-back long curly hairstyles deserve a special mention. It is cool, fresh, and totally modern. While this hairstyle is usually seen on straight hair, we have Rihanna with her uber chic curly hair version of the slicked-back hair. Take some bobby pins and pin the hair from your sides to the nape of your neck. Grab a round brush and blow dry the hair at the top to give them a lift-worthy volume.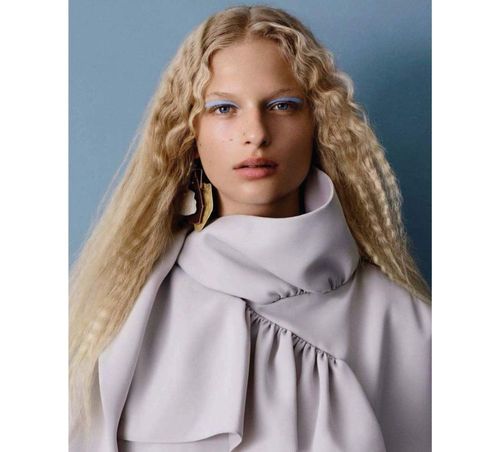 27. Crimped Hair
In a throwback to the 2000s, we have Frederikke Sofie giving us a lesson on how to do crimped hair that looks modern without going all out like it is actually the 2000s. Recreate this look by using a wide crimper to get more defined S-shaped mermaid-esque waves beginning at the roots. Finish off with feature crimp sections that blend with the S-shaped waves.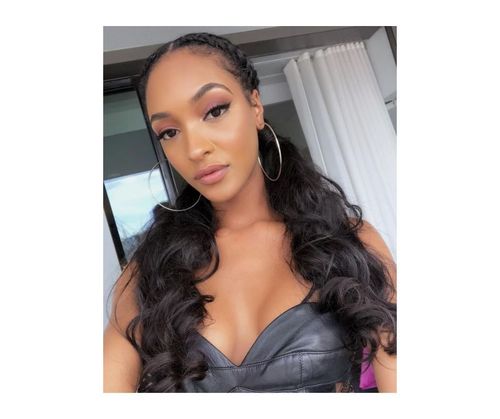 28. Braided Half Up, Half Down
Are you tied between wanting some curly braids and letting your curls down? Take a trick out of Jourdan Dunn's book and go for a mix of both. Part your hair in the middle and create braids at the root on both sides. Let these braids merge into low pigtails. The sleek look and the soft wavy texture of the ponytail are everything that you will love about this look.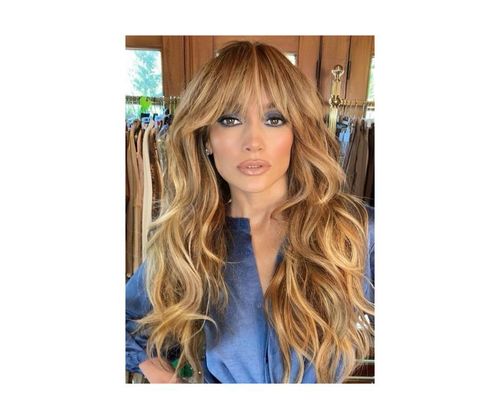 29. Long Curly Hairstyles With Straight Bangs
Curly bangs surely are glam but there is also another option. You can always rock straight bangs with your cascading curly locks like Jennifer Lopez.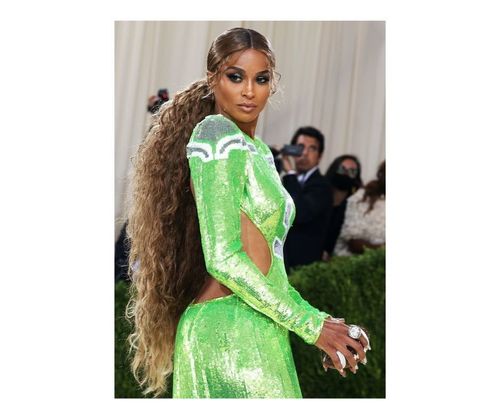 30. Low Ponytail
Super long and super sexy—that's what we feel about Ciara's very curly low ponytail. It is the ponytail that will end all the other ponytails. A great choice for those with super long and voluminous hair. If not, you can always try this out with some help from extensions.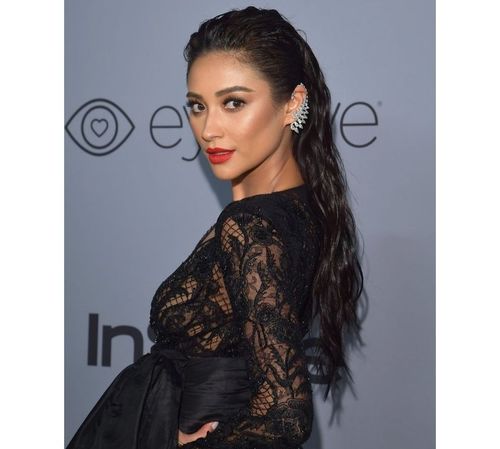 31. Sexy Slicked Back
Slicked-back long curly hairstyles look divine and oh so sexy if done right. Take notes from Shay Mitchell and get yourself this very gorgeous slicked-back look that makes it look like you have a head full of sopping-wet curls but in a sexy kind of way.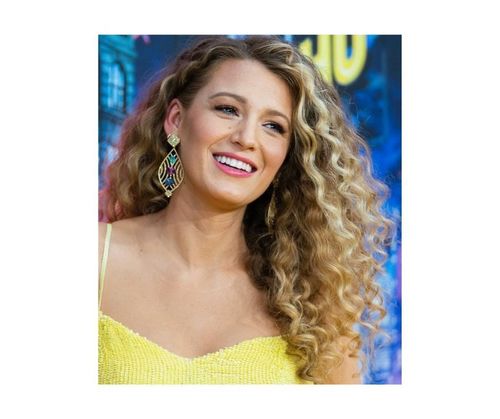 32. Golden Ringlets
Blake Lively has given us many iconic hair moments and this happens to be just one of them. Whenever she rocked these curls, the world seemed to stop because that's how gorgeous and ethereal she looked with these beautiful golden blonde curls. And yes, you will too. Almost.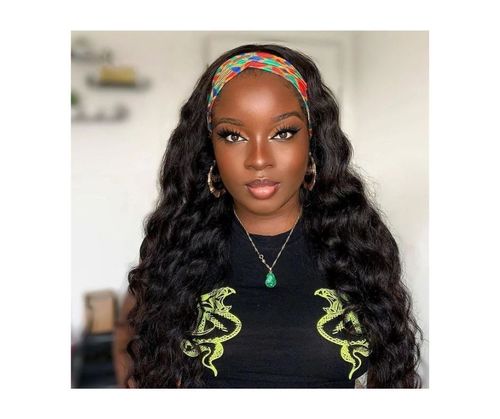 33. Colorful Headbands
Let's forget about hair clips and barrettes for a while. They are not the only hair accessories that can spice up your long curly hairstyles. Try out some colorful headbands and you will see what we mean. Play around with colors and patterns. Decide if you want a sleek or a tousled look. Go crazy with so many options.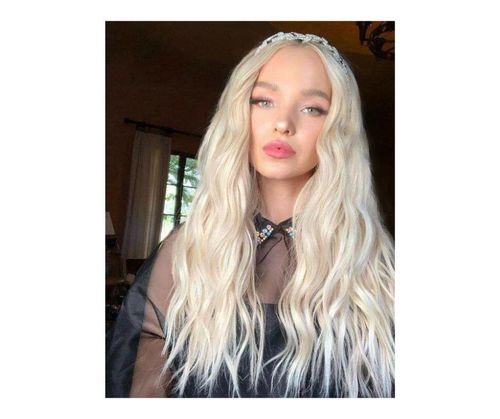 34. Long Curly Hairstyles With Headband
Take things up a notch in the headband department like Dove Cameron did here. That bejeweled headband doesn't do much except sit pretty at the top of your head. And that's exactly why you will get it. Because it brings all that pizzazz—the kind you need to look your gorgeous best.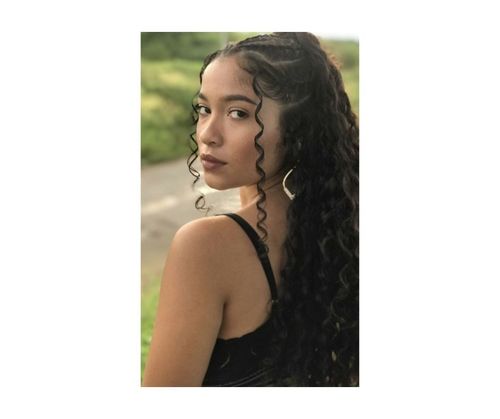 35. With Cornrows
Spice up your usual half-up half-down hairstyle with a couple of cornrows near the roots. Pin them as they reach towards the back of your head and let the remaining curls stay open. Don't forget to leave some curls in the front to add softness to this otherwise edgy style.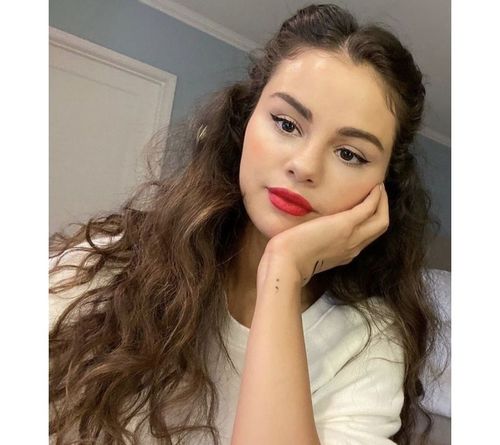 36. Pin 'Em Up
Part your hair in the middle. Take a round brush to lift your roots and add some volume to your hair as you take them from the sides and pin them at the back as Selena Gomez has done here. It is a soft romantic princess-esque hairstyle that you can try as your daily go-to or even for some fancy events.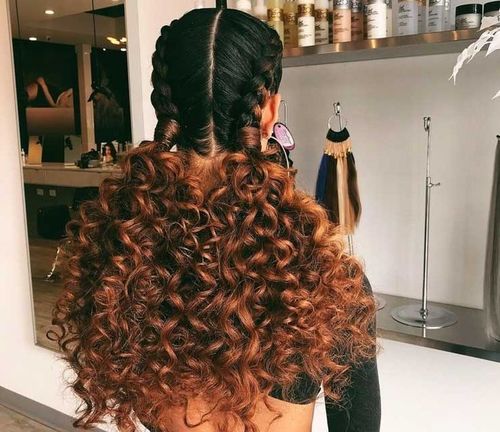 37. Braided Ponytail
You can never go wrong with braided ponytails especially when they look this cute. Start with a middle parting and make two braids on both sides. Once they reach the nape of your neck, tie 'em up while leaving the rest of the curls open. You can wrap a strand of your hair around the elastic to create a more polished look or use some metallic hair accessories to amp up things.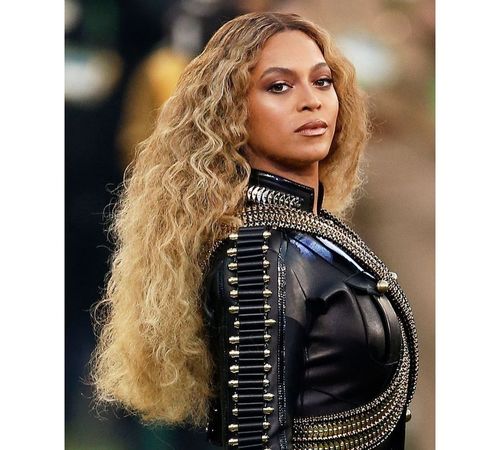 38. Signature Bey
How can we talk about long curly hairstyles and not mention Beyonce's signature curls? It is simply impossible. Because look at them. LOOK AT THEM. They are iconic.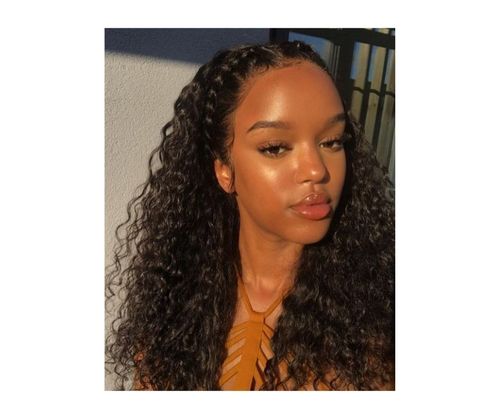 39. Braided Headband
If fabric and bejeweled headbands are not your vibes, maybe you will like these braided headbands. This hairstyle is taking minimalistic glam to a whole new level.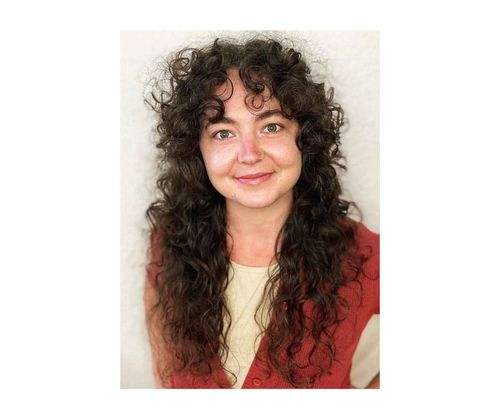 40. Razored Cut, Parted Bangs
Razored shag has been winning the internet but don't you worry. Curly shag too has many takers. The long layered messy curls with parted bangs look full of life and leave a lasting impression. This is a super cool hairstyle but remember with great beauty comes great maintenance. They will require a bit more of those salon visits to be kept in their awesome shape.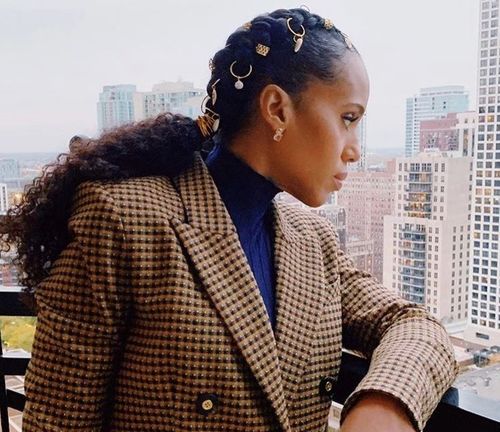 41. Decked Up
Add a little extra something to your braided ponytails like Kerry Washington. Get creative and deck up your hair with some hair-specific jewelry. It creates a very regal vibe and it looks like an obvious choice for the queen that you are.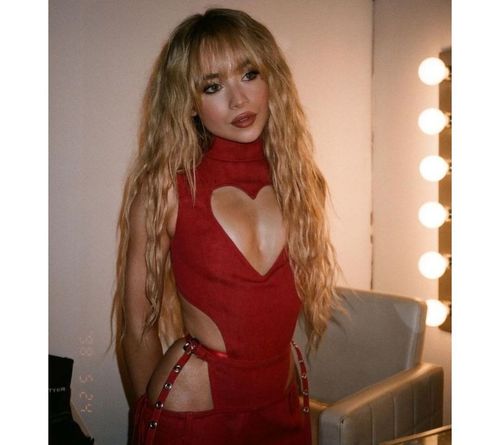 42. Subtle Waves
Subtle long curly hairstyles for the win. Sabrina Carpenter wowed everyone at the 2022 VMAs with her gorgeous, layered, wavy hair. The straight bangs added to the polished vibe.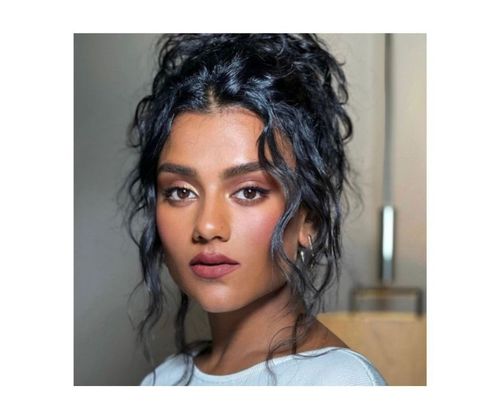 43. Wispy Curly Bun
What is there not to love here? Simone Ashley looks lovely in this loose and messy bun and we are obsessed with her look. The face-framing layers in the front are the bane of our existence that can be kept in place (all day or even night) along with the messy bun with the help of a non-crunchy finishing spray.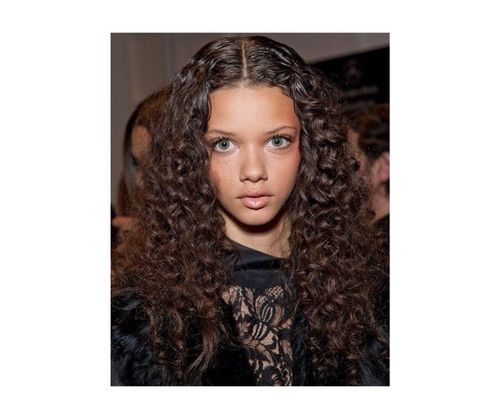 44. Down With The Curls
There might be some days when you will just like to wear your curls down without doing anything else about them. On those days, please consider a blunt center part. It is a style statement on its own and all that you need for an easy everyday look just like Marina Neri here.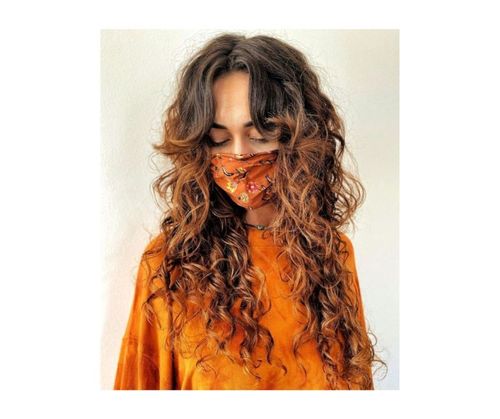 45. Curly Shag With Long Layers
Long curly hairstyles and shag are a match made in hair heaven. Throw in some layers, a bit of that tousled texture for the lived-in vibe, and a brown balayage for that sun-kissed beachy—that's how you get to recreating this tousled beauty.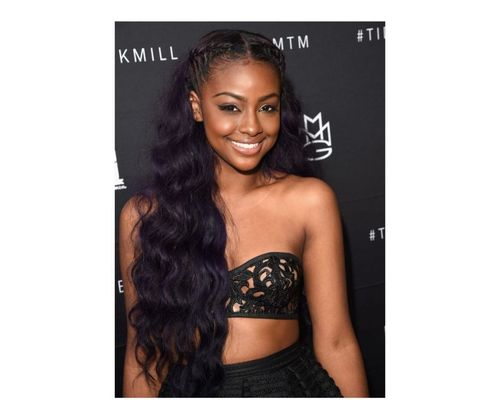 46. It's Corny
Cornrows can be easily incorporated as part of a half-up, half-down hairstyle as shown here. It has a very edgy and punk-chic vibe which goes great with long curly hairstyles.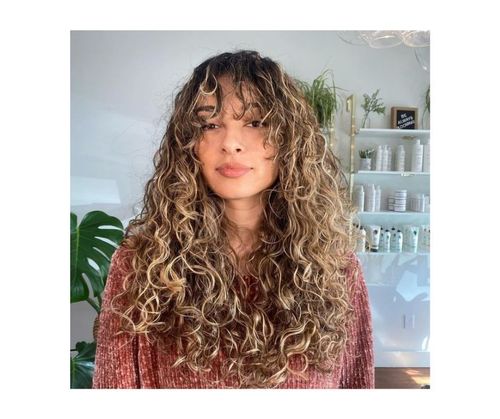 47. Messy Curls
This is an effortlessly easy-to-do everyday hairstyle. With the layers giving it the shape, the definition giving blonde lowlights, and the messy look, this one is winning our hearts.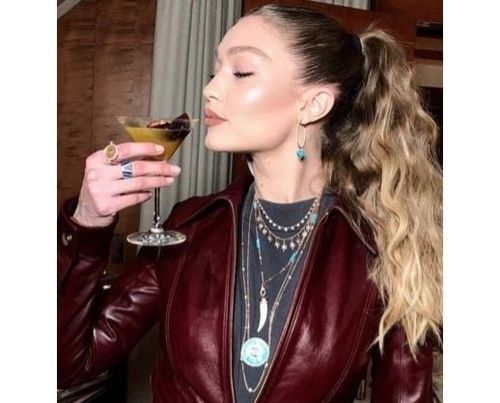 48. High Curly Ponytail
Some long curly hairstyles are just a no-brainer. A high ponytail is clearly one of them. Who doesn't want to look uber chic with minimal effort? Do it like Gigi Hadid and gather all your hair in a ponytail that sits at the very top of your head. You can leave a few face-framing curls in the front if that's your vibe.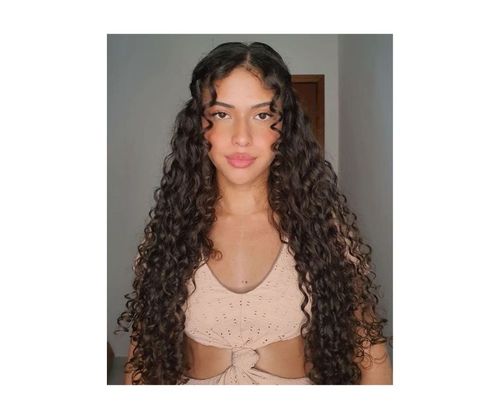 49. More Of The 90s
Following up with the 90s trends, there is this cute half-up half-down hairstyle. Simple yet stunning, of course, this trend is still going strong. Part your hair like you usually do. Take the hair from the sides and pin it at the back while leaving some tendrils loose for that soft glam look.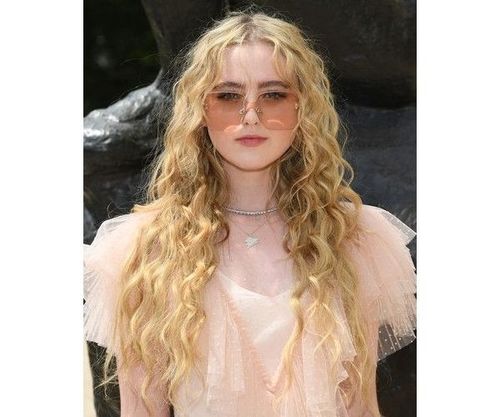 50. Textured And Wavy
Any list of best long curly hairstyles is incomplete without the mention of a nicely textured beachy look. And nobody does natural waves in a beach style better than Kathryn Newton. These textured waves surely are chic and eye-catching. The texture has enhanced the naturally wavy texture of Newton's hair.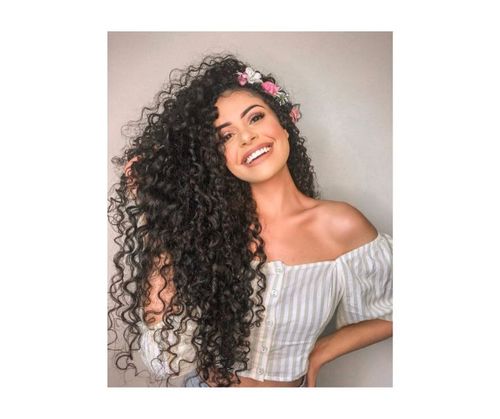 51. Parted With Flowers
If long curly hairstyles with a middle part are not your vibe, you can always try out the good ol' side part. Or as in this case, a deep side part which gives a side swept effect. Take a little help from a lightweight mousse to prep your curls so that they maintain their volume. Add some floral barrettes on the deep side part for a more colorful look.
Related Articles