25 Stunning Long Inverted Bob Haircuts For Women - 2023
Ankita Ghoshal
Updated At 18 Aug 23
Long inverted bobs are setting major hairstyling goals in 2023. These universally flattering haircuts let you have movement and length without giving you the ordeals of short hair or long hair. A long inverted bob is shorter at the back and slowly gets longer towards the front.
Deciding on the perfect hairstyle based on your hair type and face shape can be difficult. With so many options available, we often end up overwhelmed while deciding what to go for. If you are looking for new haircut ideas and are confused, fret not! Here we have got 25 stunning long inverted bob haircuts for you that you are going to love in 2023.
25 Best Long Inverted Bob Hairstyles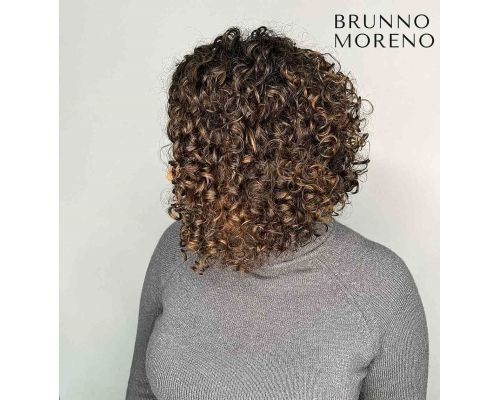 1. Cute Bob for Curly Hair
If you have naturally curly hair, you can go for a longer inverted bob which would be stylish and low-maintenance at the same time. Use a leave-in conditioner or smoothening product to keep your mane frizz-free and bouncy.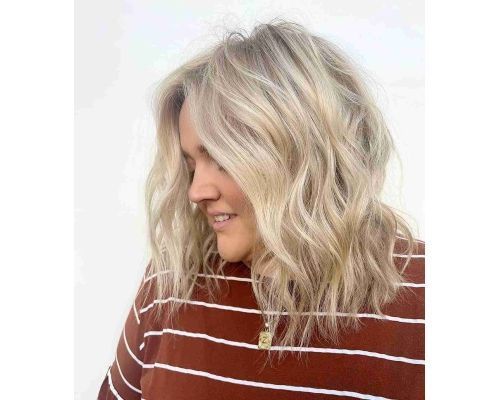 2. Angled Bob For Round Face
An inverted long bob looks very flattering on round face shapes. A steep angled cut will elongate as well as balance your rounder jawlines, leaving more hair towards the front. One of the best shoulder length haircuts for women, this works especially well for round faces.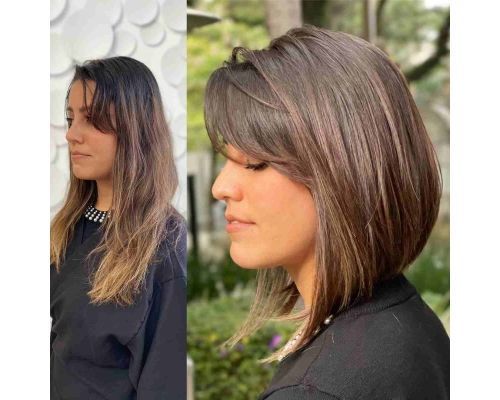 3. Bob With Side Bangs
This long bob with side bangs will make your face look more structured and smart. It is short at the back and goes longer towards the front, giving you a very slim and prim appearance.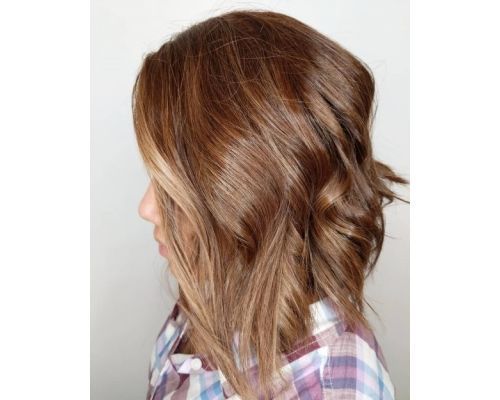 4. Balayage On Stacked Long Inverted Bob
A long and stacked inverted bob with short choppy layers will give more movement to your tresses. To make things more interesting, go for balayage highlights with your long inverted bob.
Also check out our guide to find the best short inverted bob hairstyles as we cover 25+ stunning haircuts for inspiration.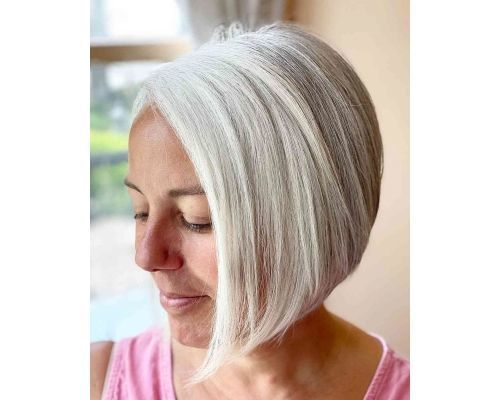 5. Bob for Square Face
Long inverted bobs are a great way of testing the waters with bob cuts while keeping your hair length intact. They perfectly frame a square face as the length of hair around the face remains long, complementing the shorter lengths on the nape.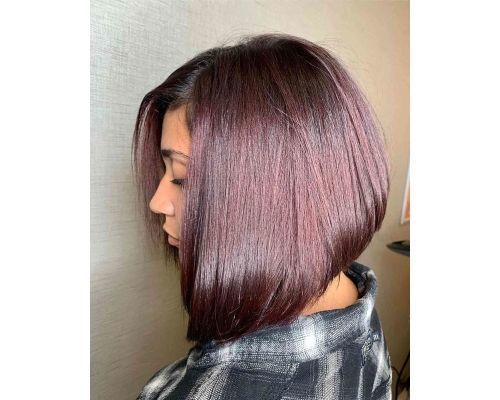 6. Inverted Sliced Lob
If you want a dynamic and impactful haircut, go for an inverted sliced lob. This is a great hairstyle for people who want to maintain short hair with some length around their face. If you don't want to commit to a huge chop, this is for you.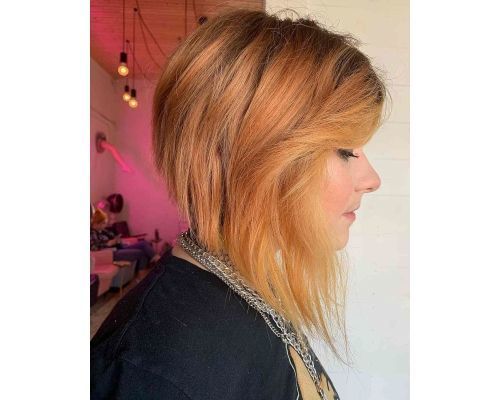 7. Inverted Long Bob with Layers
An inverted long bob reaching your collarbones is trendy and modern at the same time. The layers make this hairstyle even better as they restore all the texture and beauty to your hair.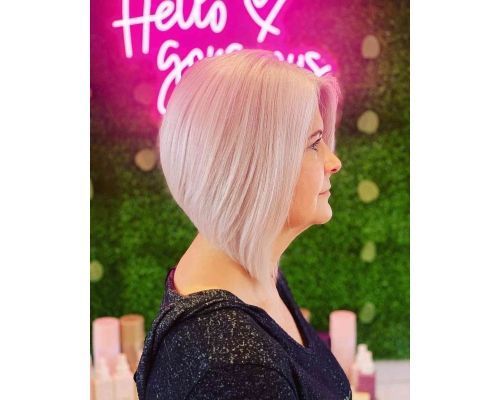 8. Razor Cut Long Inverted Lob
Razor cut inverted lobs are a fabulous hairstyle choice especially for older women. If your hair is wavy, you will need some time to attain a sleek look but no matter what, it is going to make heads turn for sure.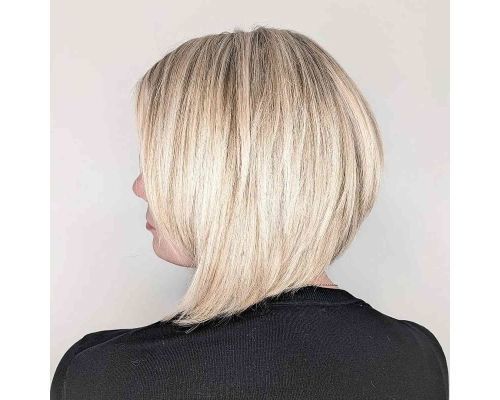 9. Beautiful Back View
A bob looks incredible especially if you have a gorgeous back view of your hairstyle. It looks wonderful on straight hair and the sleek look takes things to the next level without much effort.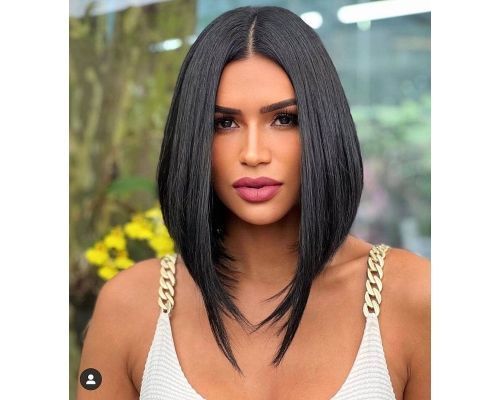 10. Medium Length Long Bob
An inverted bob of medium length has a long front and looks very classy. It goes very well with round face shapes and accentuates your facial features beautifully. You can style it in a plethora of ways.
Read More: Best Choppy Bob Hairstyles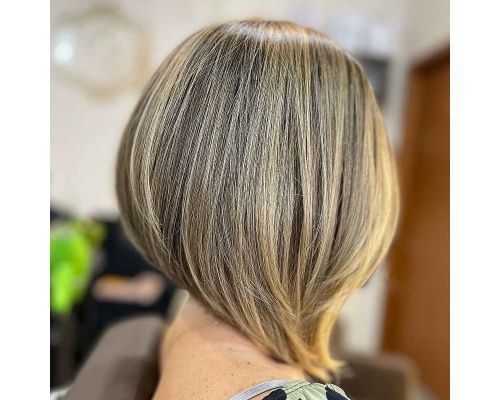 11. Mid Length Inverted Bob
If you want to curb the appearance of split ends, go for a mid-length long inverted bob. Cut the hair shorter to make it look shiny and healthy. This style will give your hair a soft feminine touch with a sharper appearance.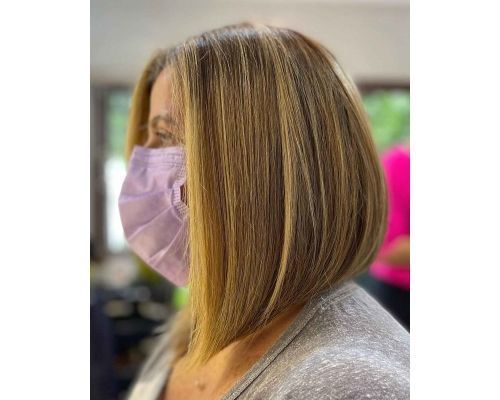 12. Inverted Bob With Simple Layers
Long inverted bobs with minimal layers are a great hairstyle choice for women past the age of 50. Make sure your hair stays above your shoulder so the bob does not flip up. You can even go for smooth curls for an innovative change.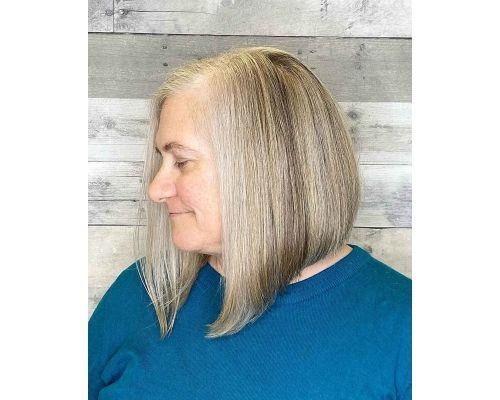 13. Shoulder Length Long Inverted Bob
A shoulder length long inverted bob will make you look youthful and give a fresh makeover to your overall ensemble. Your hair will also look thick and healthy, perking up your facial features in a fun way.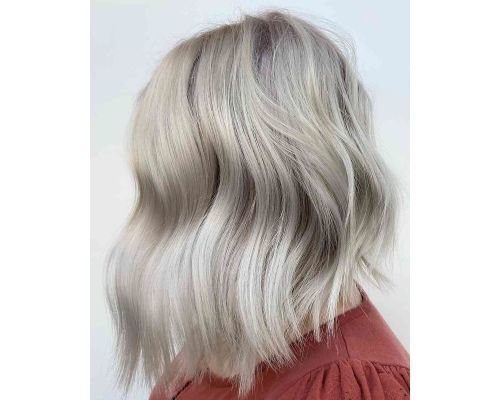 14. Long Inverted Bob With Beachy Waves
A steeply angled long inverted bob with beachy waves makes for a dramatic and fantastic haircut. This long and wavy inverted bob is subtly stacked at the back to keep the hair in a well shape.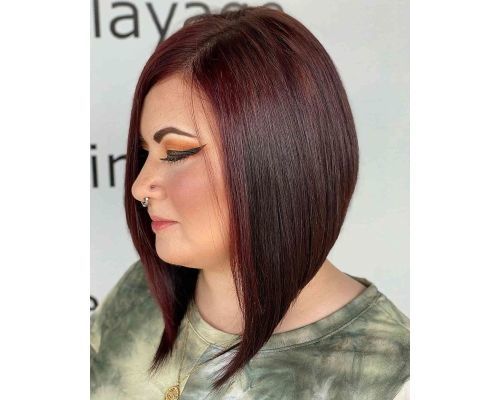 15. Straight Long Inverted Bob
Straight hair cut into an extremely long inverted bob makes for a very elegant hairstyle. It gives off an authoritative vibe with the long front and the perfectly managed back.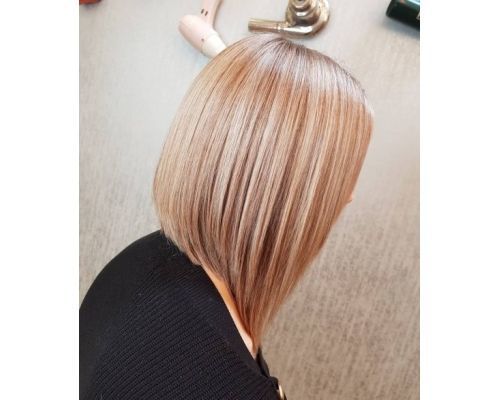 16. Long Choppy Inverted Bob
One of the best haircuts for thin hair is a long choppy inverted bob. To give more structure to your tresses, go for a stylish long reverse bob. Consider adding highlights for enhancing your style.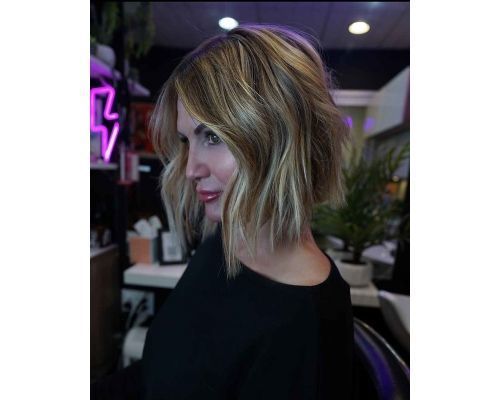 17. Long Inverted Razored Bob
A long inverted razored bob with texture will be perfect for your fine hair. To add more depth, you can add soft waves or go for a razored long inverted long bob with layers.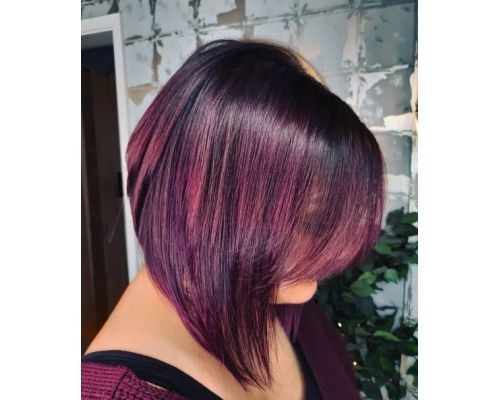 18. Bangs On Long Inverted Bob
Layers and bangs on long inverted bobs will look very flattering on women with round face shapes. An inverted long bob with layers will be your go-to haircut because of how easy to manage and beautiful it is.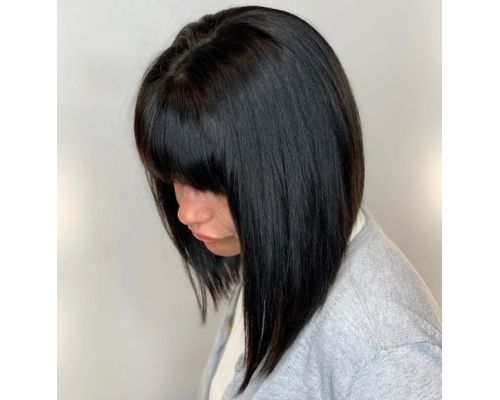 19. Bangs With Inverted Lob
Bangs on an inverted angled lob look stunning on straight hair. If you are bored of long inverted bob with side bangs, go for straight blunt bangs for an edgy and contemporary look.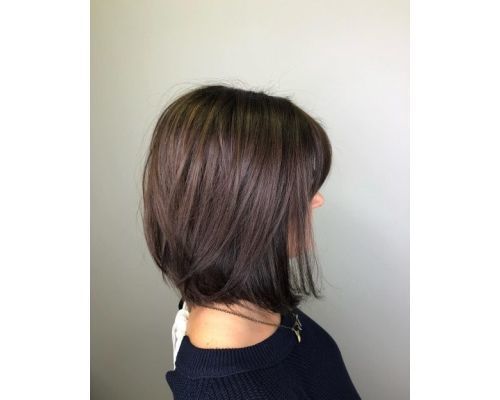 20. Layered Long Shaggy Inverted Bob
An inverted long bob with layers is ideal for women looking for simple and manageable haircut ideas. This gorgeous haircut will add shine, texture, depth and dimension on your tresses.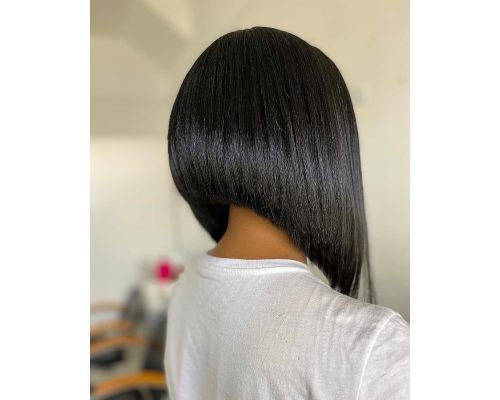 21. Long Undercut Inverted Bob
If you have thick hair, consider opting for a long undercut inverted bob-cut. This modern style will give a new twist to your classic bob and make you stand out in a crowd for sure.
22. Fringes On Side Parted Lob
Fringes look amazing on long inverted lob cuts. Part your hair on one side and let the fringe give a nice shape to your face while drawing attention towards your eyes.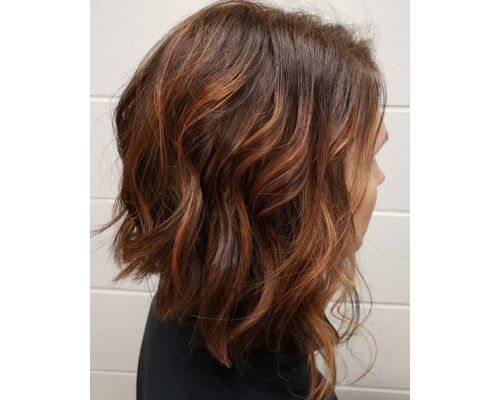 23: Extra Long Inverted Bob
Wavy long inverted bobs feature beautiful textured cuts and layers to make you look like the diva that you are. This style is versatile and looks wonderful on curly as well as straight hair.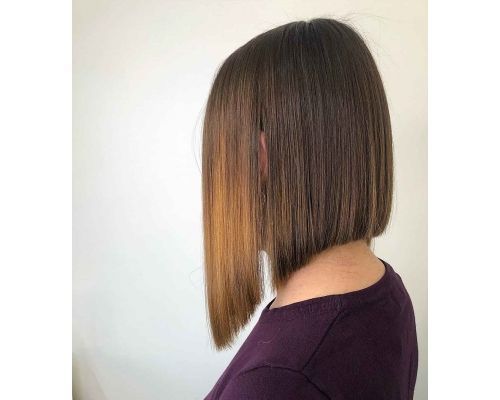 24. Sleek And Long Inverted Bob
If you like sleek hairstyles, a long inverted bob will be a good choice. It looks different and daring, and will make you look very unique. This hairstyle is great for women who want to keep the hair away from face while making it look nice.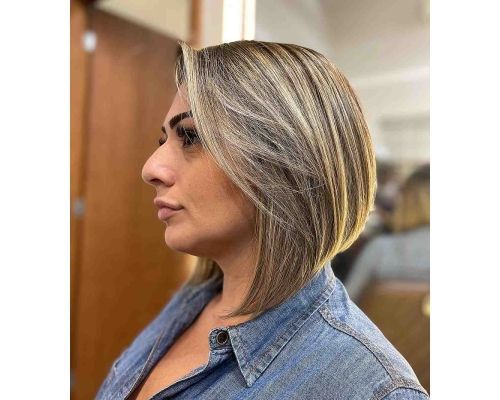 25. Long And Blonde Inverted Bob
A long inverted bob in a blonde shade is a classic hairstyle for women look for professional cuts. The fringe with extra height and the low level at the back strikes a nice balance at all times.
These stunning long inverted bob haircuts for women are the real show-stoppers in 2023 and it is high time that you try one of these on yourself to see how it gives you're a quick makeover.