25 Best Inverted Bob Hairstyles And Haircuts - 2023
Ankita Ghoshal
Updated At 18 Aug 23
Inverted bobs are a blessing for all types of hair textures and layers. These stacked bobs look very chic no matter how you style them or what your outfit is. They are one of the trendiest hairstyles and haircuts of 2023. If you want to give your hair a transformation, here are 25 awesome inverted bob hairstyle ideas that you can try out.
25 Top Inverted Bob Hairstyles And Haircuts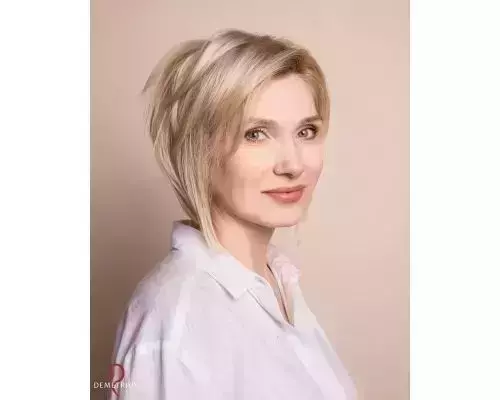 1. Contemporary Inverted Bob
If you are in love with short hair, a platinum blonde inverted bob will look awesome on you. This modern bob hairstyle will give a natural and trendy appeal while making your hair more manageable.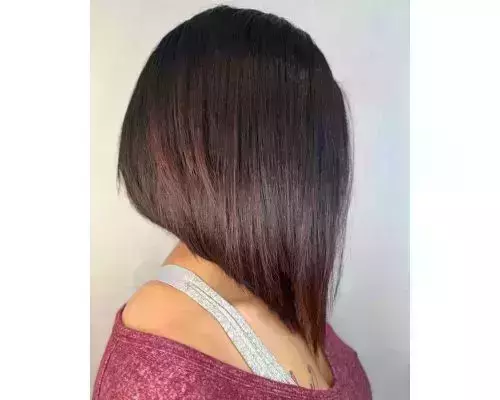 2. Brown Highlights
If you have dark hair and want to give inverted bob style a shot, go for brown highlights for a natural look. This new hairstyle will not only add a happy pop of colour and make your hair look healthier and fresher.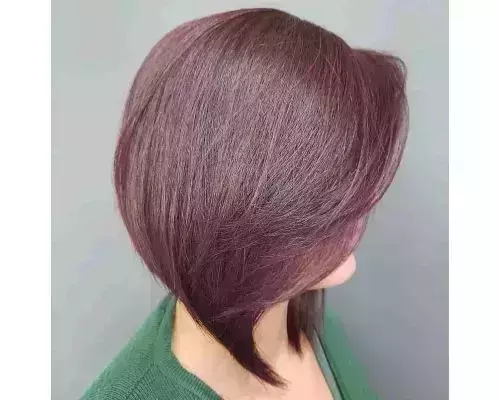 3. Reddish Purple Inverted Bob
A reddish purple hue on your stacked inverted bob will give a very contemporary look You can even acquire this inverted bob with fringe for matching your face shape and unique customization.
Also Read: 55 Best Long Bob Hairstyles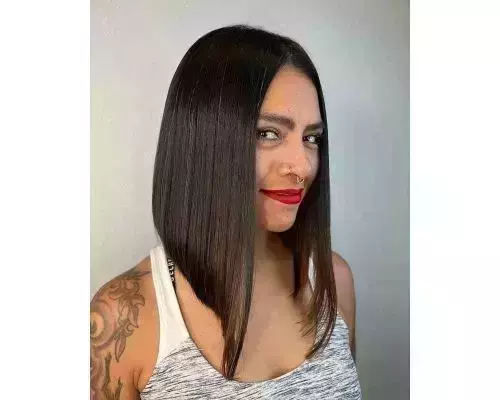 4. Middle Part On Mid-Length Inverted Bob
A sleek mid-length inverted bob with a middle parting is a very modern take on bob cuts. You can take it up a notch by giving an angle at the front and with the right styling tools, you can keep it shiny all day.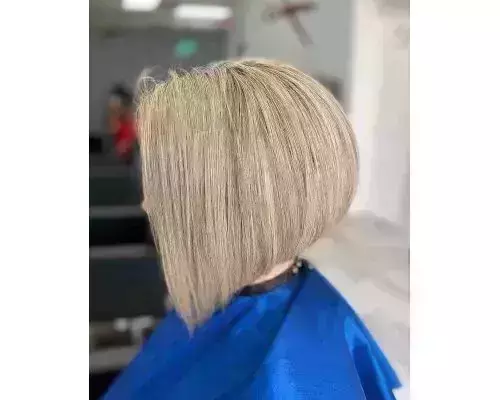 5. Dramatic Angles on Razor Cut Bob
To make your inverted bob edgier, you can go for a razor cut and dramatic angles. While the razor will give texture and shape to your hair, the dramatic angles will offer more volume and movement to your hair.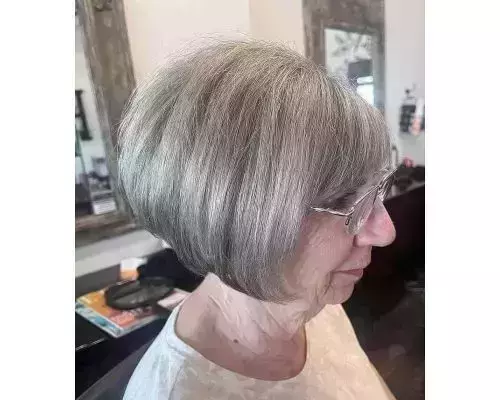 6. Short Inverted Bob
Short inverted bobs look very flattering on women over 70. A shorter cut will lift your face, making you look more youthful and elegant. You can even add more texture to your hair for making it voluminous.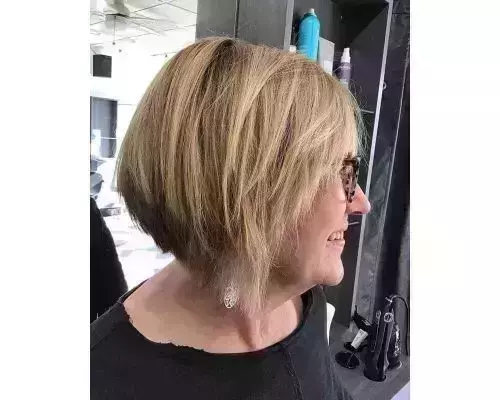 7. Shaggy Inverted Bob
If you are looking for an inverted bob for thick hair, a shaggy and wispy style would be perfect. This edgy cut will take off weight from your thick tresses and make you look very cool.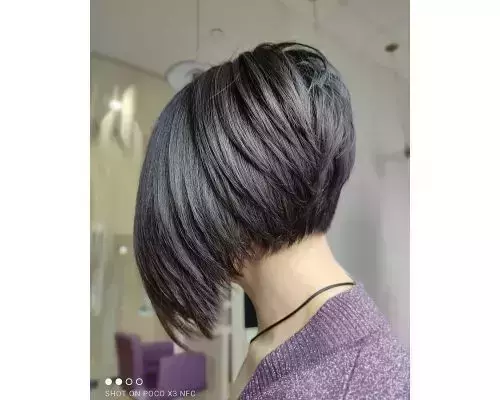 8. Layered Haircut
To give your hair a bold transformation. go for a layered, short and stacked inverted bob. It will create a beautiful shape sloping toward an extreme angle. This style will give you lots of texture, movement and style.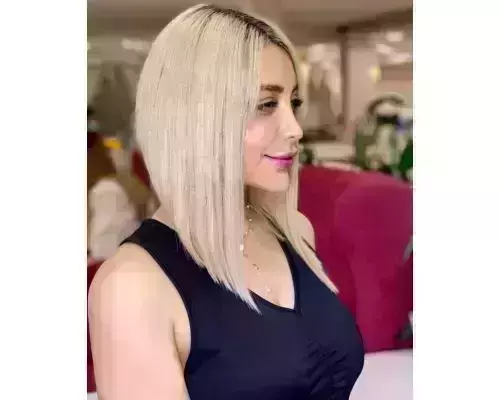 9. Dramatic Inverted Bob
A low maintenance inverted bob cut on medium-lengthed hair is very popular. To make it more dramatic, go for sharp and angled perimeters with straight locks. It will give your cut a much neater and flawless look.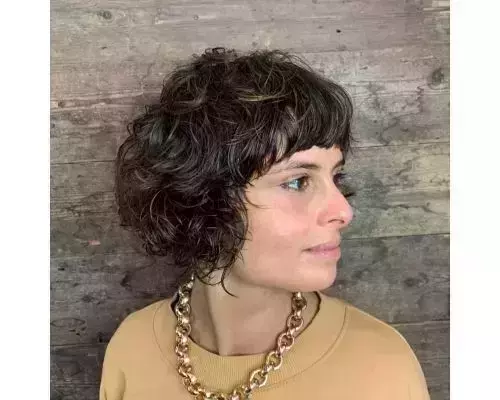 10. Bangs on Curly Inverted Bob
Inverted bob hairstyles go very well with curly hair. To make things more interesting, add some bangs for a contemporary twist. This will give a very fun and quirky touch to your personality that you are going to love.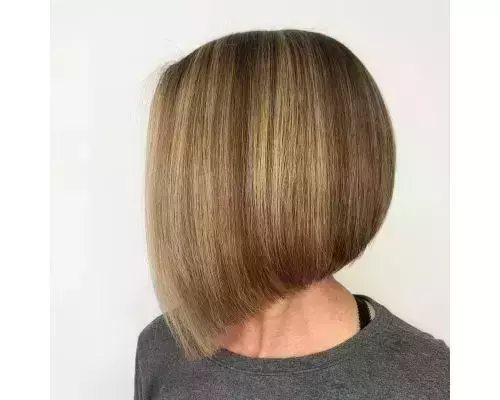 11. Short and Sleek Inverted Bob
Hair cut short back with longer pieces framing your face makes for a great inverted bob. For a more curved hairstyle, you can also go for stacked back layers. Furthermore, a bronde hair colouring with light and dark tones will give a stunning dimension.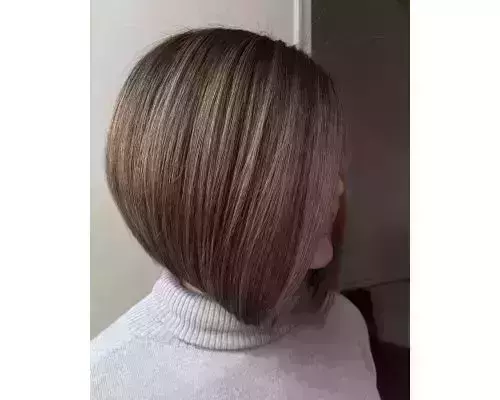 12. A Slightly Inverted Bob
A slight inverted bob is an amazing go-to option for women looking for an inverted bob for thin hair. It will create a bulky and round shape towards the back of your head and will also be very easy to style.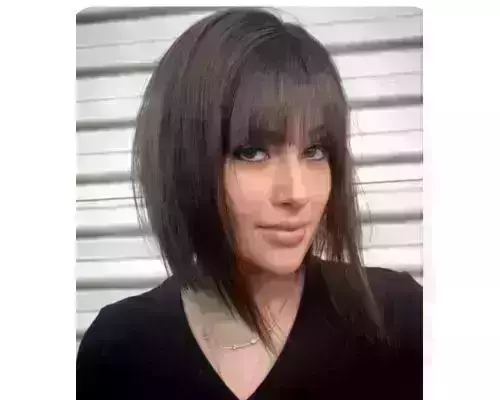 13. Bangs on Inverted Bob
Another awesome inverted bob for thin hair is a choppy bob with bangs. Your choppy ends with a textured style will give you a very stunning and wispy cut. It will accentuate your features, especially your eyes. This choppy inverted bob is a must-try.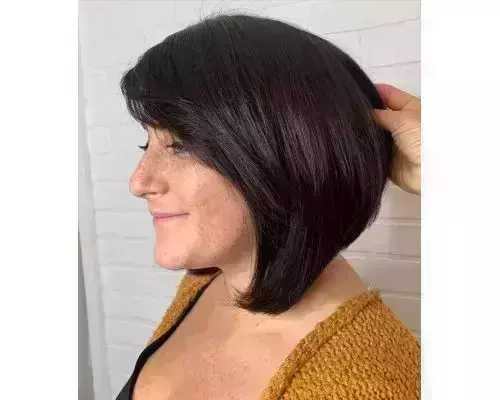 14. Side-Swept Bangs on Inverted Bob
Side-Swept bangs coupled with your inverted bob will give you a very sweet and flattering style. It doesn't need a lot of manipulation or maintenance while giving your hair a straight and fine texture.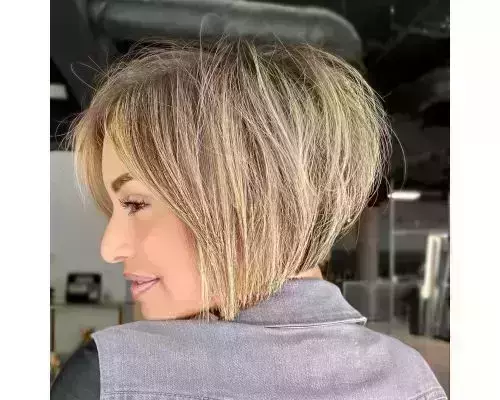 15. Short Stacked Inverted Bob
For adding volume to your hair roots, a stacked short inverted bob will be an amazing choice. Its round shape will give a lively and more voluminous look to your locks.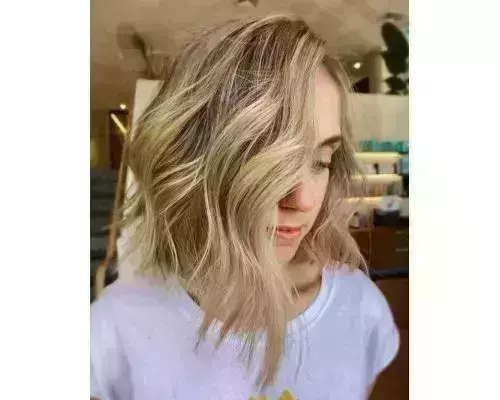 16. Messy Inverted Bob
If you have wavy hair, a messy inverted bob will be ideal for you. Jazzing up your hair with beachy waves will boost the hair texture and make you look wonderful at all times.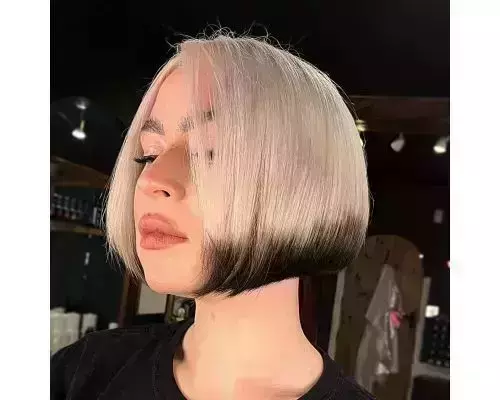 17. Black Dip Dye On Funky Inverted Bob
A jaw-length, straight hair looks very chic with black dip dye and icy blonde shade. It is a very fun and trendy haircut to flaunt and the hidden undercut just makes things more interesting.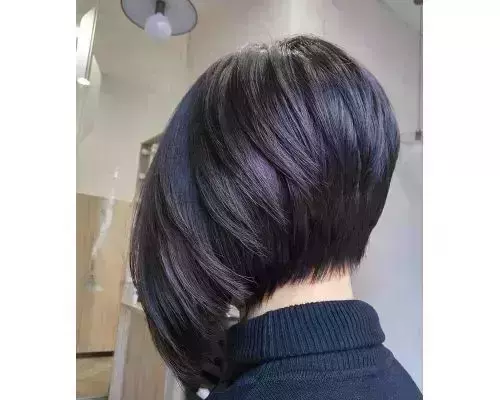 18. Extreme Inverted Bob
For a dramatic and voluminous haircut, an extreme inverted bob is a must try. However, it does require a lot of maintenance but is definitely worth it if you have time and patience.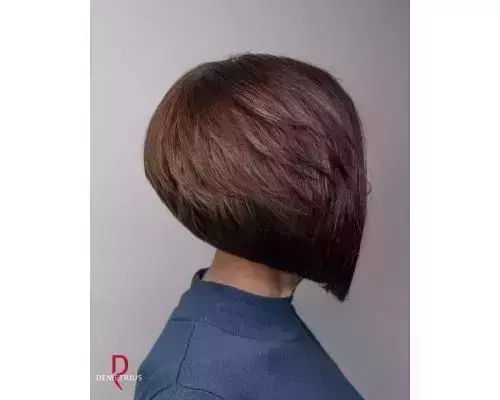 19. Textured Inverted Bob
Inverted bob hairstyles offer a lot of length and style to your hair. A textured one will give you the illusion of thick and high density, even if you have thin tresses. It will give your face a much fuller and rounder shape.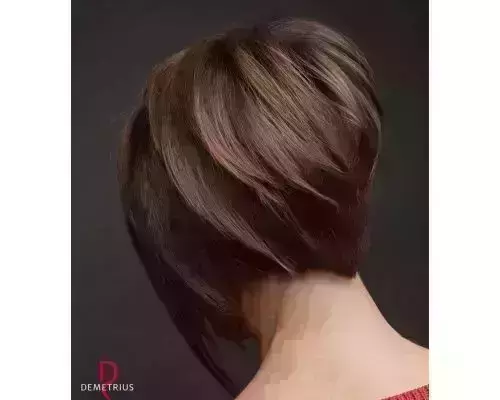 20. Inverted Pixie Bob
Be it coily, straight or wavy hair, a stylish inverted pixie bob would look awesome on you. It will add a very elegant appeal to your profile and give off a high-fashion vibe.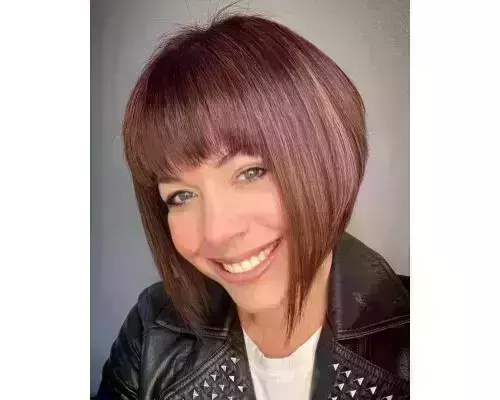 21. Inverted Bob with Fringes
An inverted bob with fringe give a youthful yet classic finish to your hair. The chop will bring an illusion of sharper jawline while the length will give a full-bodied look to your fine hair. It is great for women with straight hair.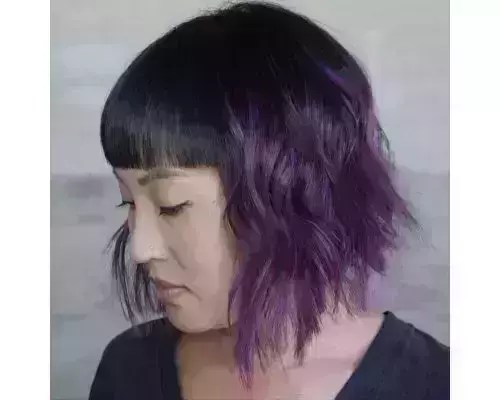 22. Purple Ombre On Inverted Bob
You can easily personalize an inverted bob with different hair type and colour. If you want a wash-and-go haircut, try a purple ombre with your bob. It will make you look fascinating in no time.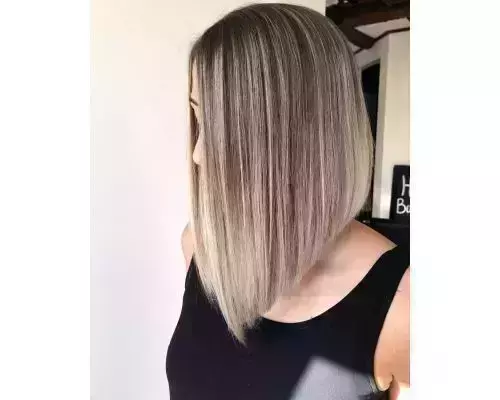 23. Balayage on Long Inverted Bob
A long inverted bob teamed with layers and balayage sounds very tempting, right? You must give it a try and see how it adds a lot of dimension and flawless angles to your basic hair style.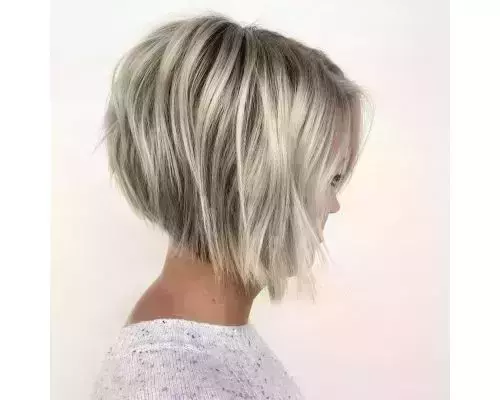 24. Dimensional Inverted Bob
A minimal and feminine inverted bob with dimension works phenomenal on straight hair. However, it is equally ideal for all hair textures and types. To make things more interesting, you can go for a light blonde hair colour too.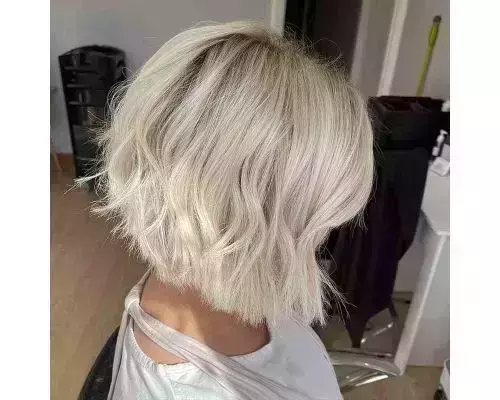 25. Blunt Cut Inverted Bob
Make your tresses super awesome with this edgy inverted bob. You can make it even cooler by going for blonde highlights too. This blunt cut will make you look all the more fashion-forward.
With all these amazing inverted bob haircut ideas, now it's time for you to try them out for yourself and make your hair look healthier, more youthful and extremely fashionable.