55 Edgy Choppy Bob Hairstyles And Haircuts – 2023
Smriti Ahuja
Updated At 27 Apr 23
A bob haircut is one hairstyle that will never go out of style, despite the fact that some hair trends come and go. The cropped cut is a classic for a reason, despite its intimidating appearance. Getting chin-length is instantly eye-catching and concentrates all attention on your face; also, there is far less hair to manage.
Currently, blunt chin-length bobs are quite popular, but there are many more options as well, depending on your hair type and comfort level. Whether you choose a blunt cut or a edgy choppy bob textured style, short hair always manages to look stylish and stylishly timeless.
55 Best Edgy Choppy Bob Haircuts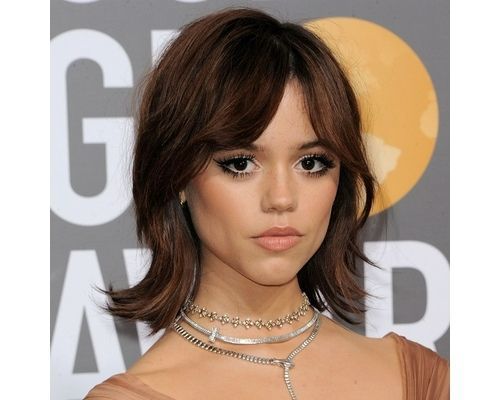 1. Chopped Bob Hairstyle
The edgy choppy bob is trending this popular. Make sure it has balance and symmetry even though it is choppy and possibly razored. Jenna Ortega, who appeared on Wednesday, also debuted this hairdo.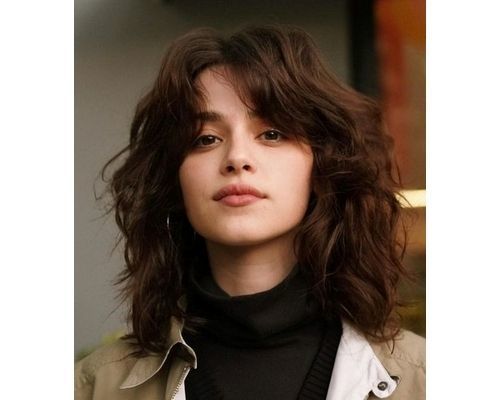 2. Wolf Cut Bob
The wolf cut, which became popular in 2022, is still going strong in 2023 as well. The shag haircut, which frames the face with long, jagged layers, is softened by the bob style. Do check out our guide on crew cut for women as we list 50+ top hairstyles which have been trending this year.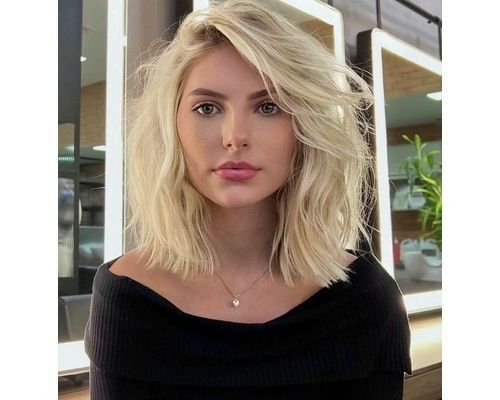 3. Side Swept Lob Hairstyle
This long bob is a wonderful option if you don't want to lose a lot of length. Keep your bangs long so you may brush them to the side when necessary for variation.
4. Round Curly Bob
With a rounded, cloud-like cut, embrace your natural volume. This is a great voluminous hairstyle for people with either naturally curly hair or who are fond of curly hair for a new look. If you have thick and long hair and are looking for new haircuts do check out our guide on long curly hairstyles as we list 50+ stunning options which can transform your look completely.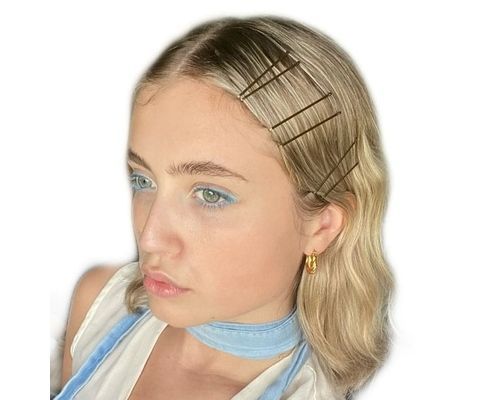 5. Bobby Pin Bob Hairstyle
With bobby pins added, an asymmetrical bob looks even more edgier. To achieve this appearance, tuck hair behind the ear for a short bob style. A bob hairstyle can be your go to as its versatile and provides a lot of options to create stunning looks.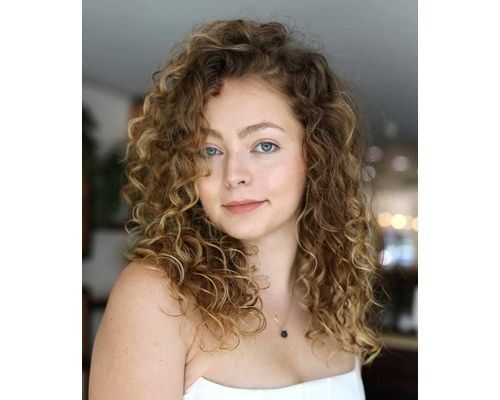 6. Bob Hairstyle With Coils
The trick is to keep your natural curls nourished and healthy. Coily Bob is another trendy bob hairstyle look that can be tried when you are willing to experiment with your hair a little. if you are looking for more inspiration, do check out our guide on short curly hairstyles as we list 50+ top options for short hair which can transform your look completely.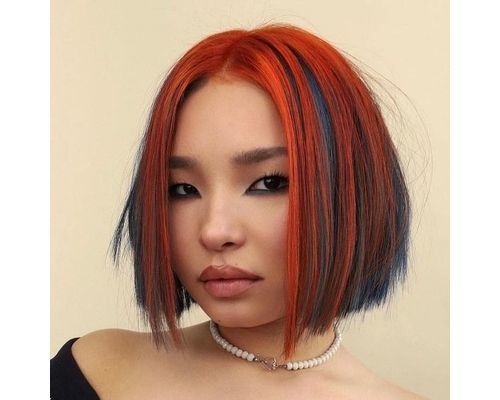 7. Streaky Bob Hairstyle
To enhance the texture of your haircut, mix and match different hair colours. You can choose from any of your favourite colour options to get this look.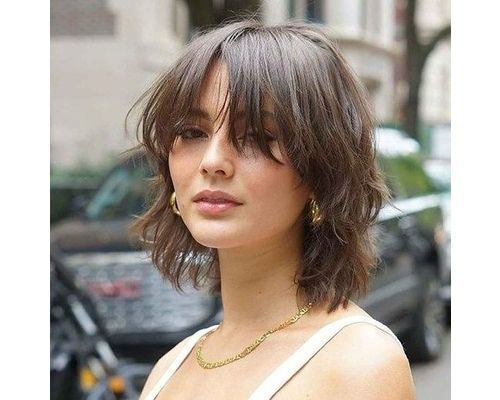 8. Shaggy Bangs Hairstyle
A few vivid blonde highlights and big, unkempt curtain bangs give the bob a very 2023 twist. A trendy new hairstyle to try this year.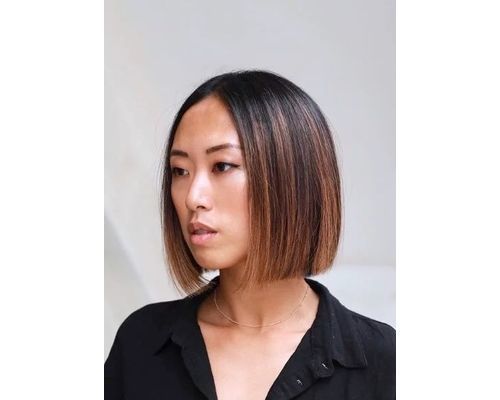 9. Razor Sharp Bob Hairstyle
A razor-sharp bob is the ideal addition to a fresh, contemporary look to attempt in 2023. If you have naturally straight hair or want to test out the straight hair appearance, this style is ideal for you. A short inverted bob can be another option which can work wonderfully well and go along with your look.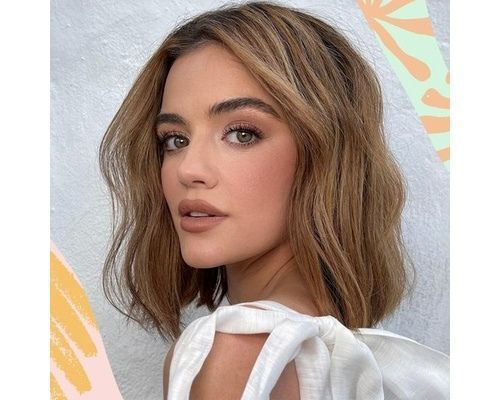 10. Outgrown Bob Hairstyle
The hair length that lies between a bob and a lob, or an outgrown bob, is ideal for the unsure. You can pull your hair back if you'd like, but it's still short enough to pass for a bob. It's also the ideal starting point for getting even shorter.
Shoulder length hairstyles look stunning and provide ample options for all types of hair.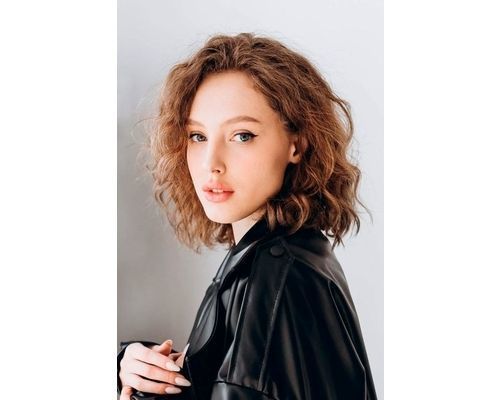 11. Sharp Curly Bob
Curls look fantastic in a bob as well. The key is to emphasise angles. And, don't overlook the wispy bangs, which increase the visual appeal.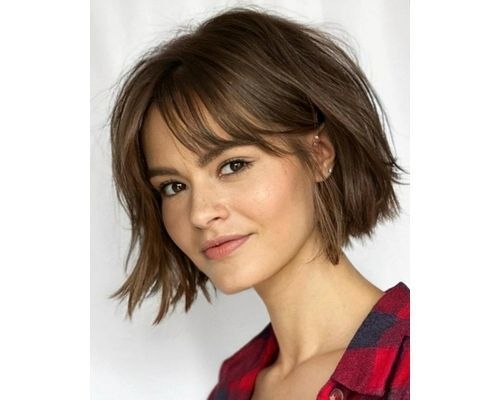 12. French Bob Hairstyle
Compared to the normal chin-length bob we've been seeing a lot of lately, a French bob is often shorter. Be specific about where you want the length to fall while getting the cut, and let your stylist know how you want to style it every day. Always bring a lot of examples of your hair type and texture in images so you won't be dissatisfied.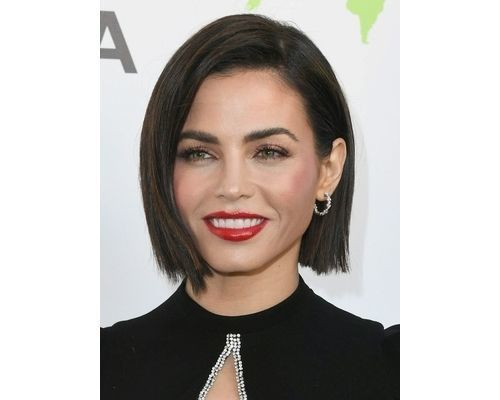 13. One Length Bob Hairstyle
Your greatest option if you want a low-maintenance appearance is a hairdo like this one. The easiest haircut to style, depending on the texture of your hair, is a one-length bob that ends just above the shoulders.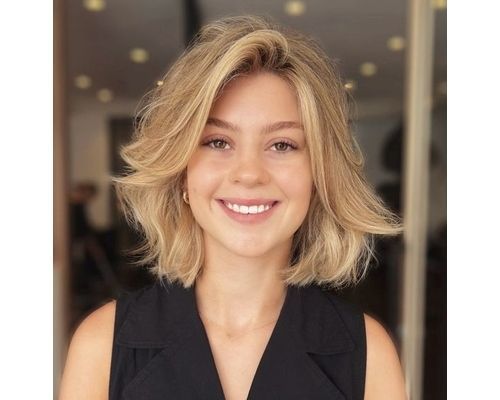 14. Layered Bob Hairstyle
It all boils down to layering when it comes to curls. If a thin, lengthy layer is not made within the bob line, curly bobs can quickly become overly wide. To help it lay easily while keeping the general form, have your stylist remove some weight from the main bob line.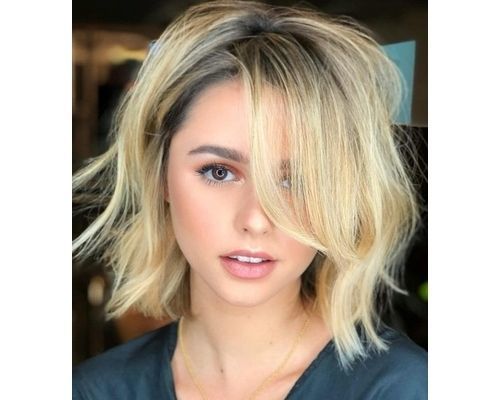 15. Pushed Back Bob Braids Hairstyle
Hair that is pulled back is effortlessly chic. If you're looking for something straightforward and low-maintenance, this airy style is ideal.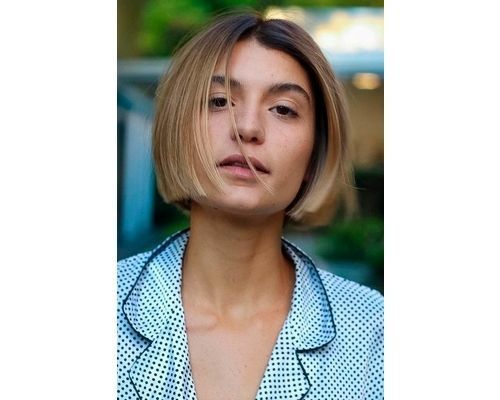 16. Rounded Bob Hairstyle
The optimal length for a rounded bob depends on the features you want to draw attention to on your face. It suits almost every facial shape.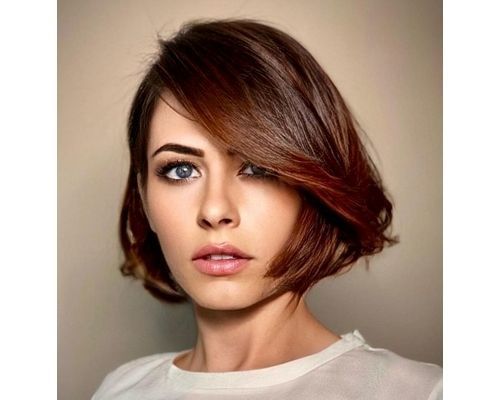 17. Side parted Bob Hairstyle
A soft side part can lessen the harshness of a blunt bob than a central part would. It is a good choppy bob haircut to add volume to the hair.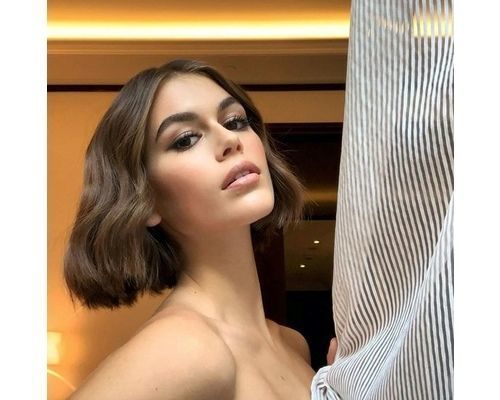 18. Drama Cut Hairstyle
The Drama Cut gets its name from the fact that it draws all eyes to her face and exudes a classic Hollywood vibe. This is another choppy bob haircut.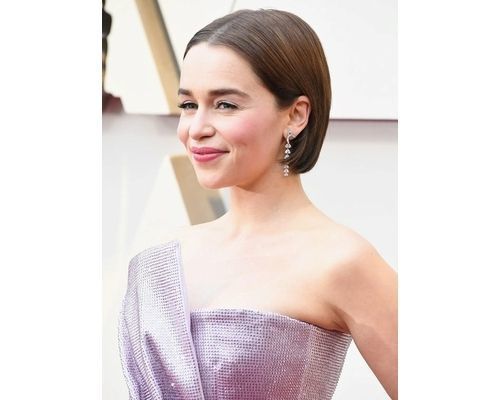 19. Cropped Bob Hairstyle
Slicked back behind your ears, a really short bob looks incredibly stylish. This can also be called as jaw length edgy choppy bob hairstyle.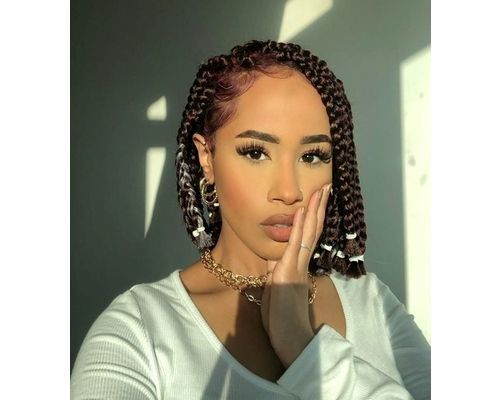 20. Box Braid Bob Hairstyle
A braided bob haircut can be styled in countless different ways. A favourite of ours? To make the entire hairstyle appear younger and more lively, add multicoloured beads to the ends.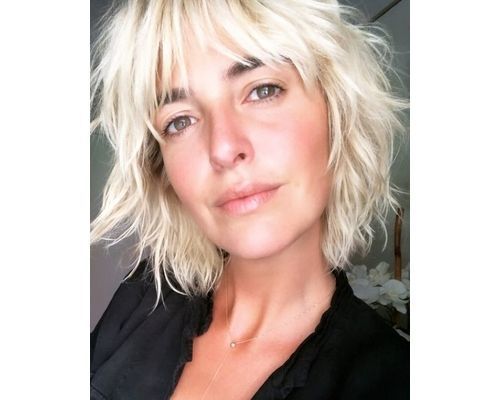 21. Layered Choppy Bob Hairstyle
Shag hairstyles or layered choppy bob hairstyle are still popular in 2023. The shag is a style that can be worn straight or flawlessly dishevelled. Almost every length and texture complements the cut beautifully.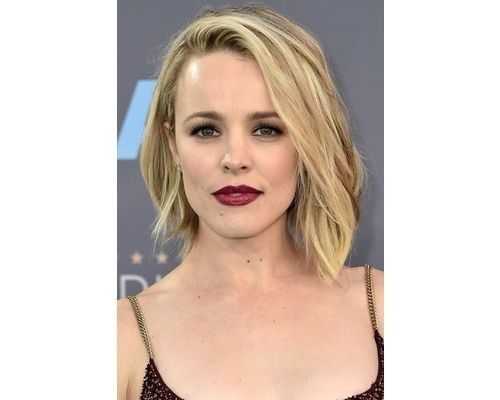 22. Assymetrical Bob Hairstyle
Slick one side of this short, curly bob behind your ear to emphasise its proportions. This choppy bob haircut is interesting one to try.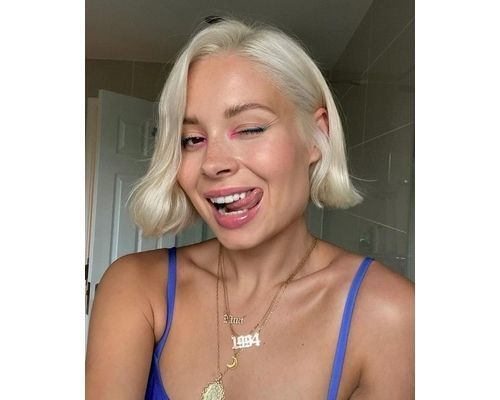 23. Box Bob Hairstyle
A box bob or a straight-across chop will significantly increase the fullness of your fine, straight hair. This is a good edgy bob hairstyle for thin hair.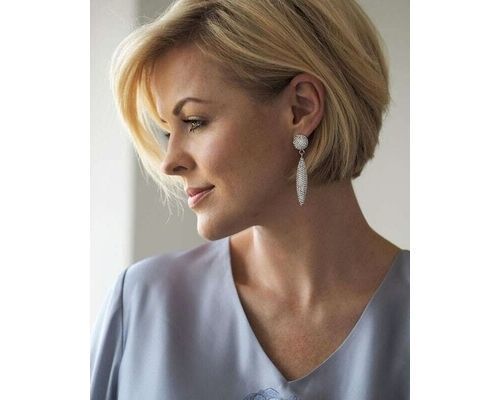 24. Modern Diana Hairstyle
The contemporary diana haircut has a modern appearance that oozes confidence and sophistication. The actual cut is a cross between a very short, layered bob and a pixie.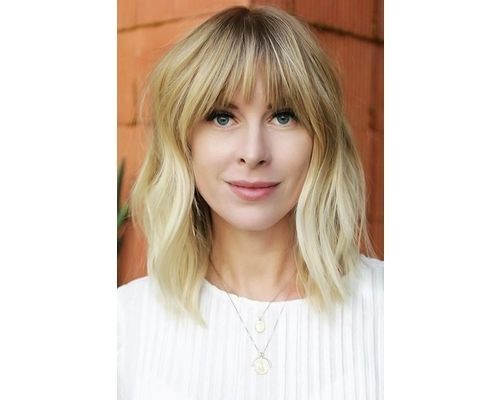 25. Bob with Bangs Hairstyle
Some micro-mini bangs look great with a clean trim. You can try this unique, edgy choppy bob haircut for a fresh look. This is a fantastic edgy bob haircut with bangs to give a try in 2023.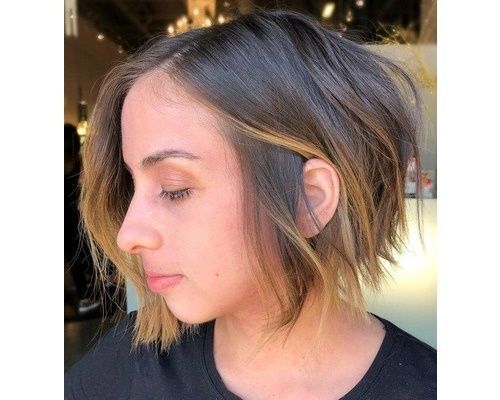 26. Razored Bob Hairstyle
This choppy bob haircut creates a cool, volumized appearance. Recommend that your stylist shave the ends of your hair to achieve a texture that is similar.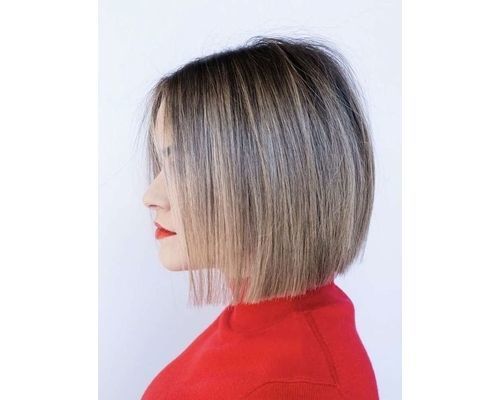 27. Sharp Bob Hairstyle
The edgy choppy bob hairstyle will be fashionable this year, and it will have sleek designs of all lengths as well as more blunt, thick lines in haircuts.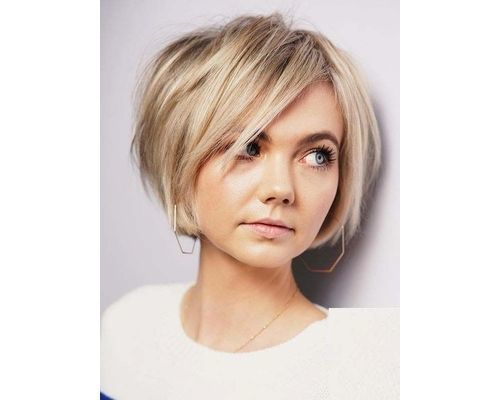 28. Curved Bob Hairstyle
As it's difficult to keep your hair from flipping out on your shoulders, bobs that fall just on or just past the shoulder will require the most maintenance. Round-brushing or flat-ironing your hair under will help avoid the flip.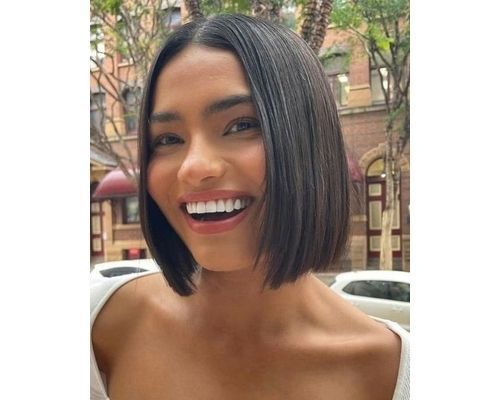 29. Sleek Bob Hairstyle
If you want to extend out your haircuts and visit your hairdresser less frequently, a chin-grazing cut is ideal for highlighting your cheekbones.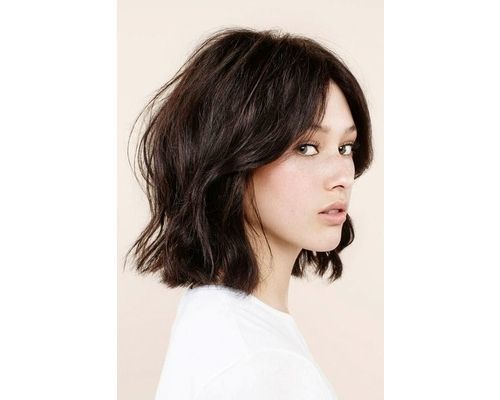 30. Wavy Bob Hairstyle
These trendy wet-look waves are both edgy and feminine. Here's another choppy bob haircut to try.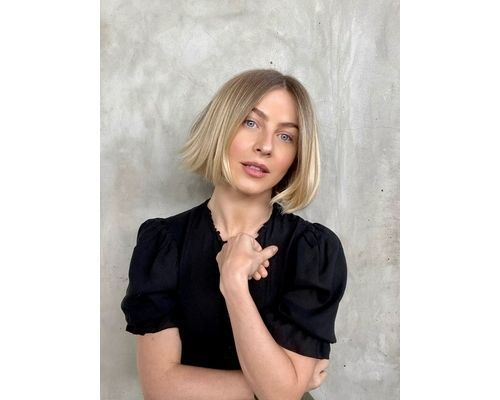 31. Polished Bob Hairstyle
Smooth, stylish, and just a little rounded, this is the perfect example of a traditional bob. Chic for all times.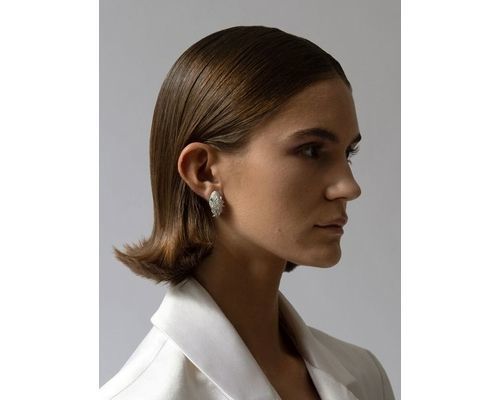 32. Flipped Bob Hairstyle
It feels very new and lovely with chin-skimming length and delicately flipped-under ends.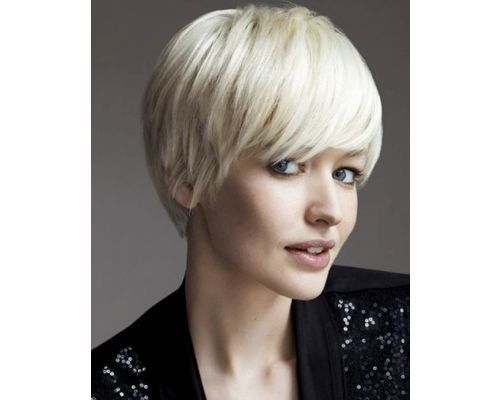 33. Extra Short Bob Hairstyle
A super-blunt cut will be the most manageable for straight hair. Another edgy choppy bob haircut to give a try.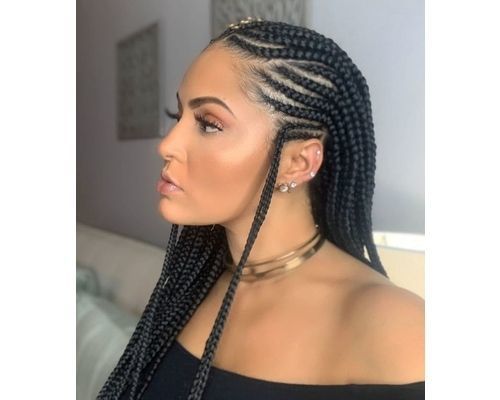 34. Fulani Braids Hairstyle
Not all Fulani braids need to be quite long. When they end just over your shoulders, they look amazing. The look is much more stylish with flared ends.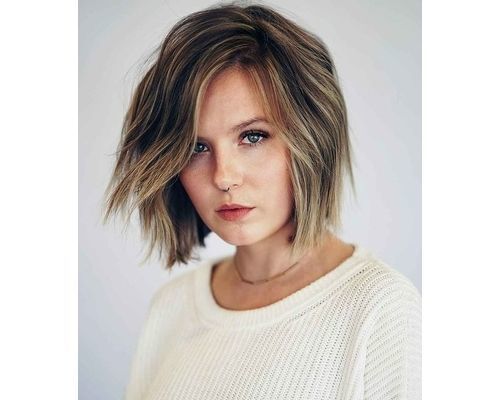 35. Boho Bob Hairstyle
Even with short hair, you can still rock the beach waves. In actuality, the ideal cut need to bring out your natural texture.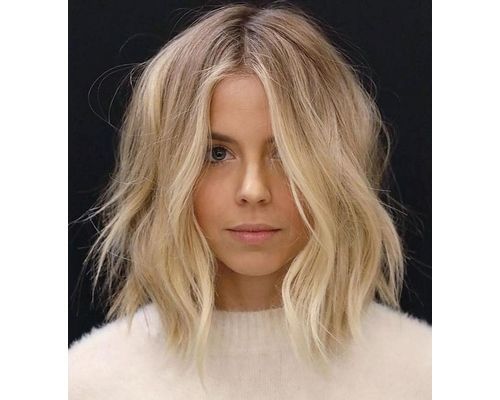 36. Edgy Choppy Long Bob Hairstyle
It's somewhat lopsided length (a touch longer on one side than the other) and versatility from dishevelled to sharp and smooth are what distinguish this edgy choppy long bob hairstyle.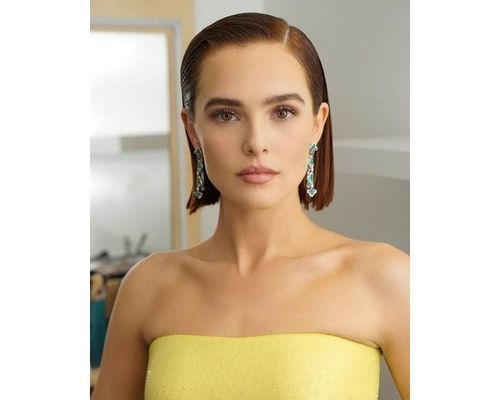 37. Slick Bob Hairstyle
Bobs are adaptable. The front can be pushed back to create an androgynous appearance.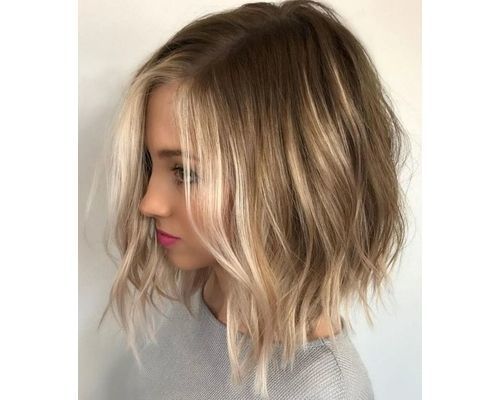 38. Highlights with Bob Hairstyle
You will undoubtedly stand out from the crowd with this unusual bob hairstyle, which features heavy bangs and stylish dipped ends. Try it out for a whole different appearance.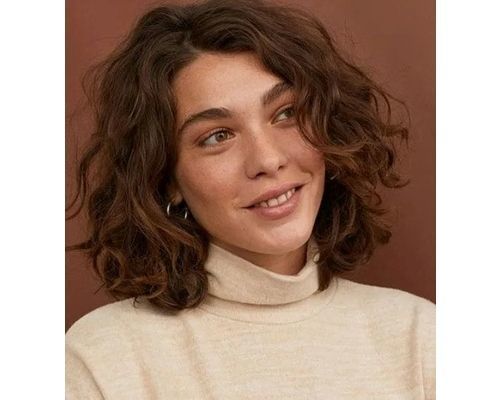 39. Curly Bob Hairstyle
For ladies with naturally curly hair, the length and form of the cut help to create truly amazing volume.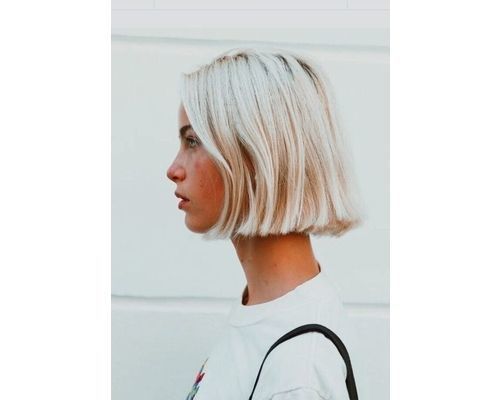 40. Platinum Bob Hairstyle
A razor-sharp bob and an intense blond colour job go together like the perfect match.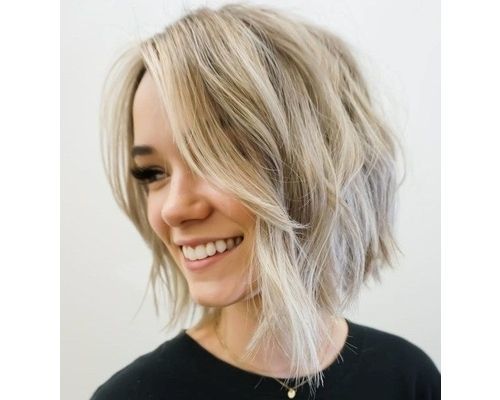 41. Side Swoop Hairstyle
A major side swoop gives a shorter cut some vintage glam. Yet another choppy bob haircut to try.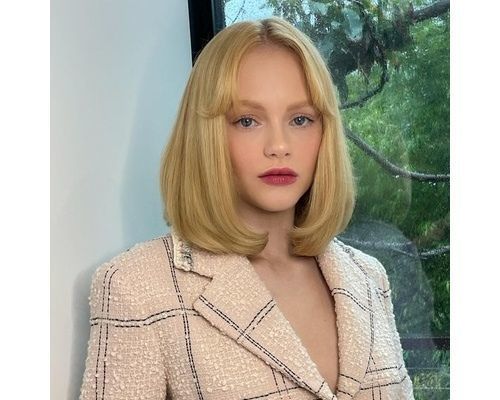 42. Curtain Bangs Bob Hairstyle
Changing your length to be shorter? Your bangs can be cut shorter as a result. Have your stylist cut a curtain bang in the similar style, but request that they land on your brows rather than your cheeks.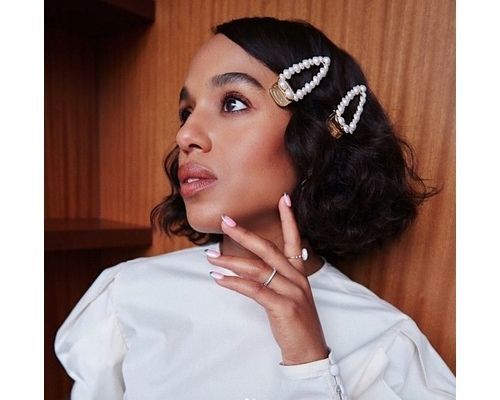 43. Clipped Back Bob Hairstyle
A pair of pearl clips give a traditional cut a modern twist. Another interesting haircut to try is the clipped back bob.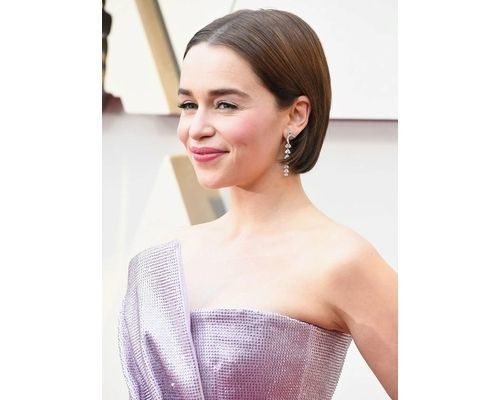 44. 90's Crop Bob Hairstyle
This short cut is known as a "hairline bob," most likely because it looks great pulled back. We're getting major summer hairdo vibes when it's worn with stripes and sunglasses.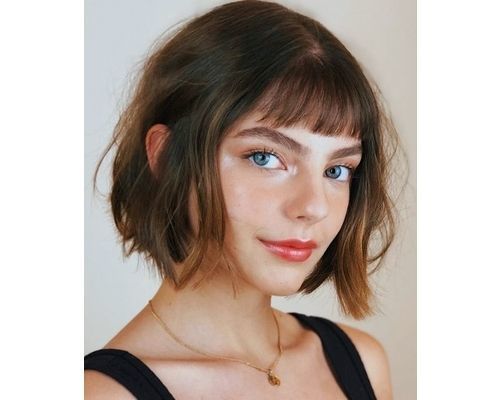 45. Baby Bangs Hairstyle
A short, jagged fringe that sits just over your browline gives a blunt bob more edge. But be aware that it's a style that needs a lot of maintenance.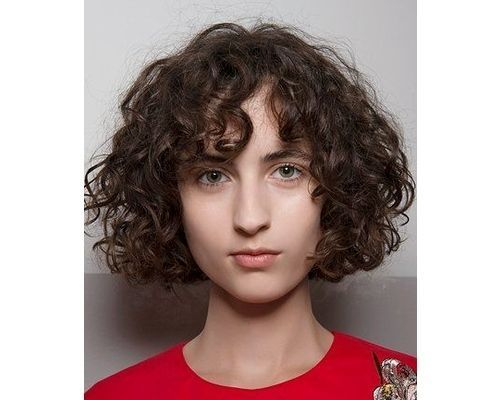 46. Curly Bangs Hairstyle
The greatest way to describe this curly cut's '80s influence is subtle. For a fresh, choppy bob hairstyle, try curly bangs.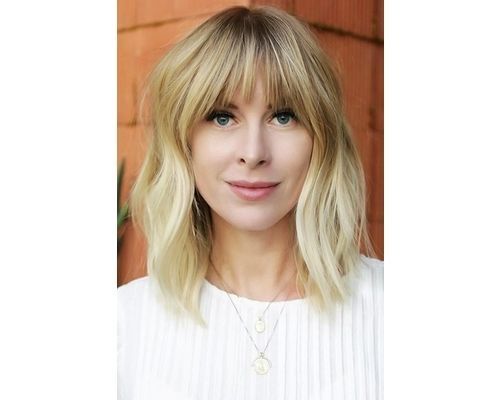 47. Edgy Bob Haircut with Bangs
The greatest way to describe this curly cut's '80s influence is subtle. For a fresh, choppy bob hairstyle, try curly bangs.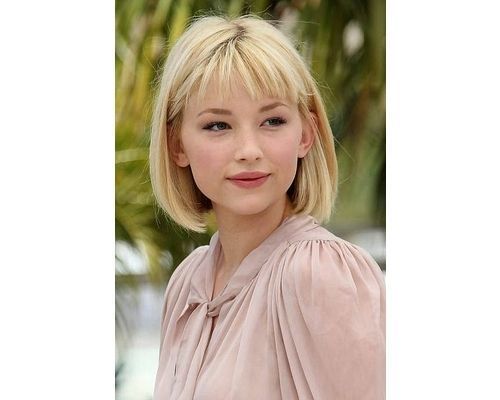 48. 70's Lob Hairstyle
A bob looks incredibly vintage with curly bangs. For a new, edgy choppy bob hairstyle, lean towards it while wearing enormous sunglasses.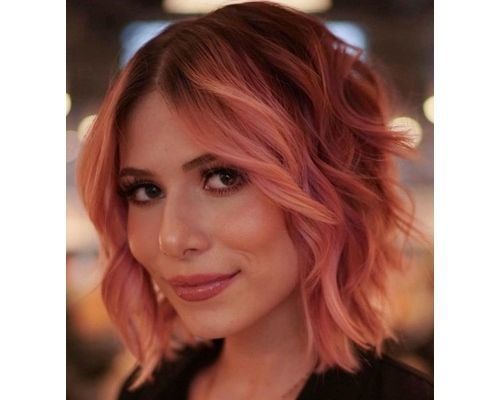 49. Pink Bob Hairstyle
Want to spice up your standard lob? Easy waves and some hot pink dye will do just that.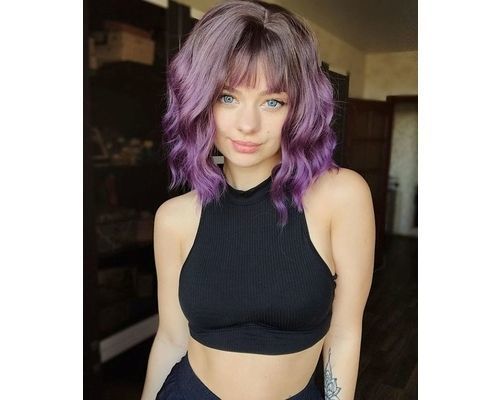 50. Purple Bob Hairstyle
It may sound complicated to achieve "feathered purple bangs" for a fresh, edgy choppy bob hairstyle, but it is very possible to get this look flawlessly.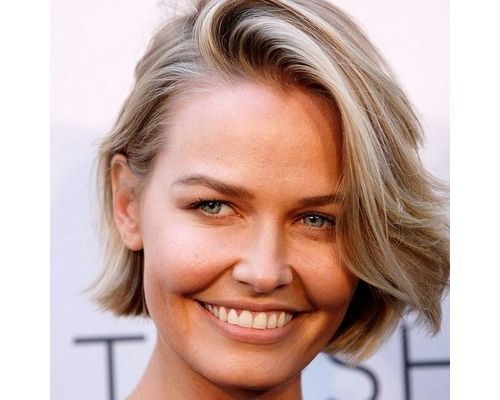 51. Tapered Bob Hairstyle
This is the ideal illustration of a bob hairstyle that may be worn straight or wavy. To achieve this look, ask your stylist for a blunt, chin-length bob that is longer in the front and slightly angled.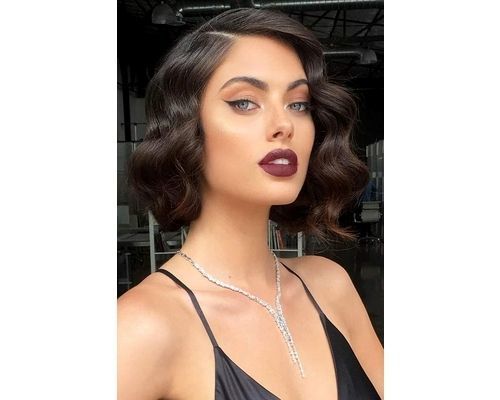 52. Glam Bob Hairstyle
A flipped-in end, a side swoop, and a lot of shine can dress up a bob.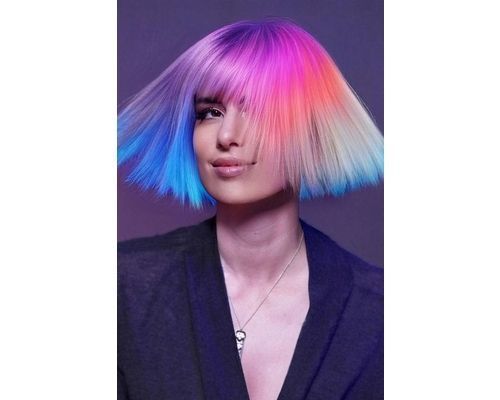 53. Multi-colour Bob Hairstyle
If you're one of those persons who struggles to choose a hair colour, why not try several? A multi-colored bob hairdo can enhance the appearance.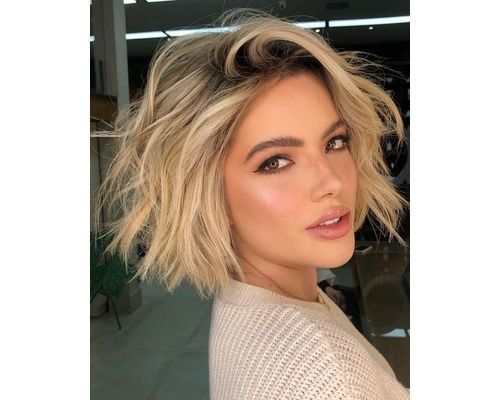 54. Messy Bob Hairstyle
Try a messy bob if you like the just-woke-up look. This hairstyle exudes a carefree spirit while still looking stylish and elegant. To increase volume and emphasise the messy appearance, comb your hair over.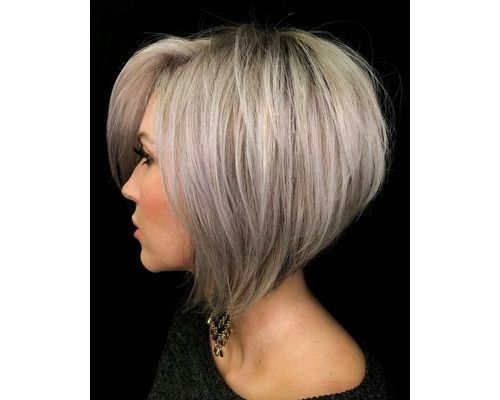 55. Stack Bob Hairstyle
Many people aspire to have a bob cut that is beautifully unkempt! As not everyone is able to pull it off, Yet, if you are one of the fortunate few with naturally curly hair, you can be sure that this cut will look fantastic on you.