25 Stunning Hairstyles For Women Over 60
Pooja Angurasu
Many great hairstyles will work for women over 60 and they are all stylish, elegant, and easy to fit into the lifestyle. When it comes to hairstyles for women over 60, there are numerous dimensional colors, voluminous cuts, and even various lengths to choose from. Which can effectively enhance the strands into looking thicker and healthier. Let's jump into the stunning hairstyles for women over 60.
25 Hairstyles For Women Over 60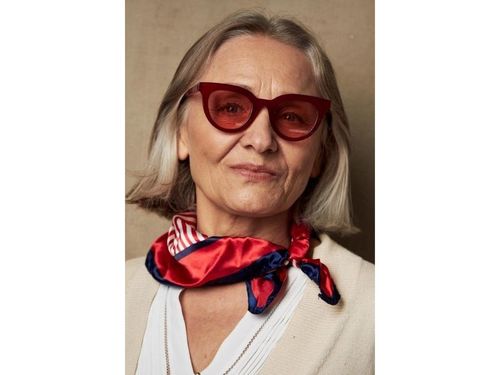 1. Centre Parted With Blunt Cut
Styling short hair for women in their 60s is very easy if cut correctly. So choose the hairdresser wisely. The best thing about this haircut for women over 60 is that it is so customizable and can be worn so many different ways. The best haircut to look young and elegant.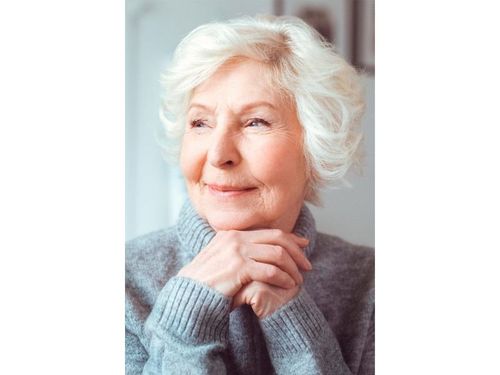 2. Blown Out Layers
Whether the hair is blond, grey, red, or black, this haircut for women over 60 is still a hit. The trimmed hair to the nape of the neck and the hair is cut into different layers looking blown out. This haircut for women over 60 gives childish look. Just return to childhood!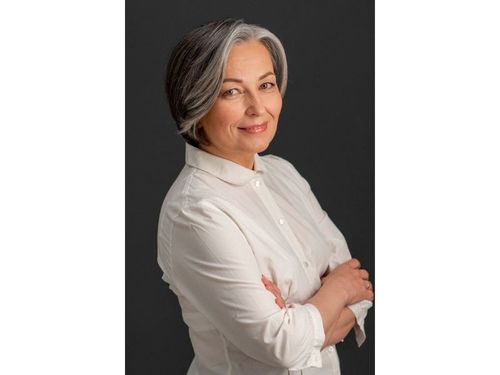 3. Highlighted Bob
Switching up the mono-colored hair isn't a bad idea. The short layered hair will look beautiful with a combination of two or more colors. The highlights don't need to be shiny, and one can mix two natural colors. Thick and short layered hair makes the hair look voluminous. A professional haircut for women over 60.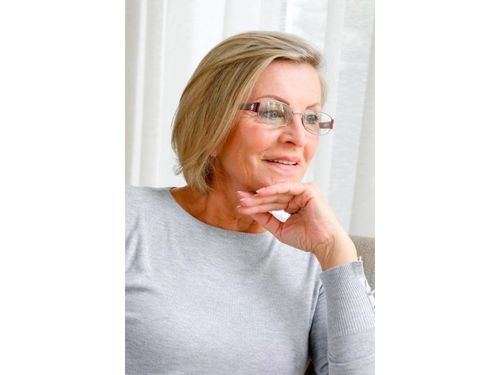 4. Straight Layered Blonde Bob
One can decide to be extra with their bob cut by flipping it while layering their hair. It makes one look younger than one age, especially when one dyes their hair from grey to blond. It also looks cute one of the cute haircuts for women over 60. Just improve the look with this gorgeous haircut.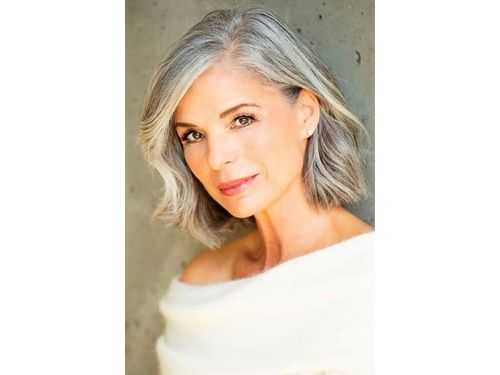 5. Bob With Wavy Layers
Wavy locks are probably the perfect way to show off elegance and create full and well-groomed hairstyles at the same time. Even if one can think that there's something special to do with the best haircuts for women over 60, remember that there's nothing impossible without waves, some whirls of curling iron will sort things out.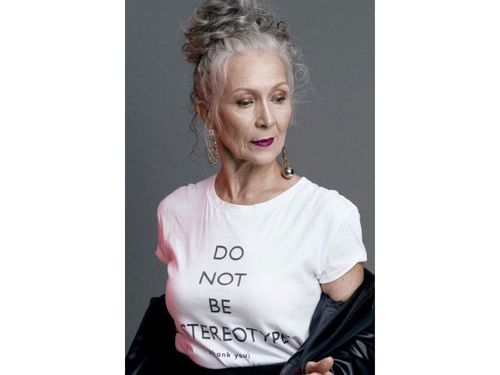 6. Curly Updo
When we see such haircuts for women over 60, we can't even imagine how happy women with long hair are. All one need to make this hair dream come true is to twist the hair into a high-curly bun! One can also leave some front locks for an elegant touch. However, updos are not only for young women it fits perfectly for women over 60.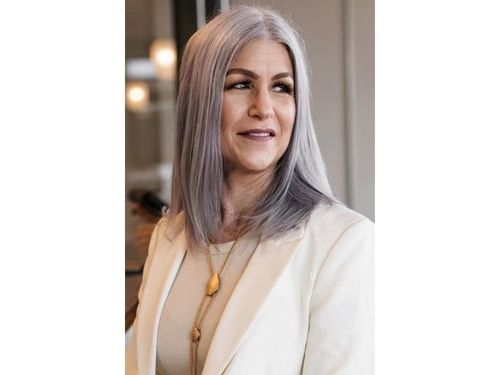 7. Medium Length Straight Haircut
When one doesn't know what hairstyle one wants to flaunt, one should opt for a fail-free straight haircut. We have never seen a woman whom this hairstyle doesn't suit. But it is a trend that women of all ages will never stop sporting, so no wonder it's on the top of haircuts for women over 60. A chic haircut for women over 60.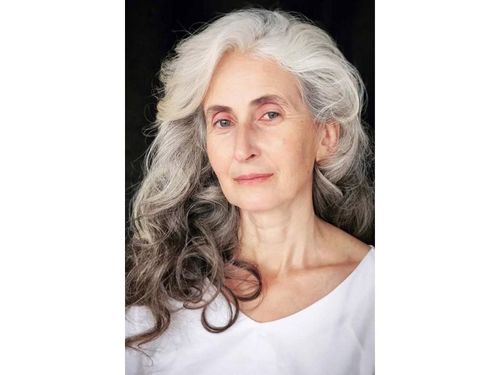 8. Wavy And Voluminous Curls
Wavy hair is another classic that will never die. And the best thing is, it has no limitations. Not all women leave their long hair with them throughout their lives. And if one of these lucky ones, the whole world will be at their feet with such a pretty, full hairstyle with soft contrastive ombre. Such a fabulous haircut for women over 60.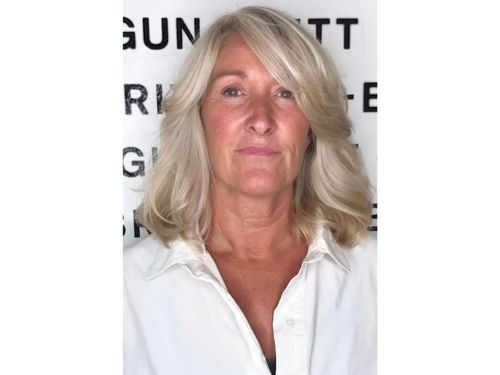 9. Elegant Waves
Don't need to wait for a special occasion to come to wear a wavy hairstyle. Waves, whatever they are, always give a lot of feminine vibes to haircuts for women over 60, spicing up both casual and official looks. Moreover, if one wave wants curls and styles it to the side, the good-old waves will get even more beneficial. Yes, they will build the volume.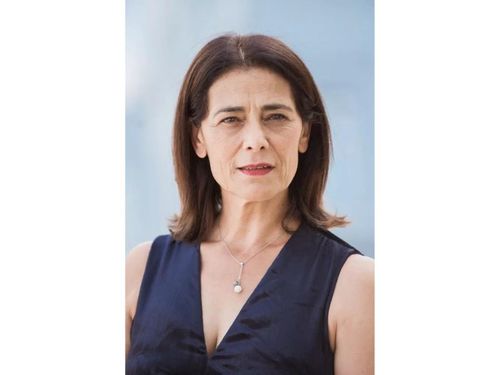 10. Center-Parted Flippy Bob
Flirty and vintage-Esque, this haircut for women over 60 works with most hair textures. If one's hair is on the finer side, try blow-drying with a round brush and lifting locks as go, which will amp up the volume. Such an amazing haircut for women over 60. People with straight hair can give it a try. No doubt it suits well for people with straight hair.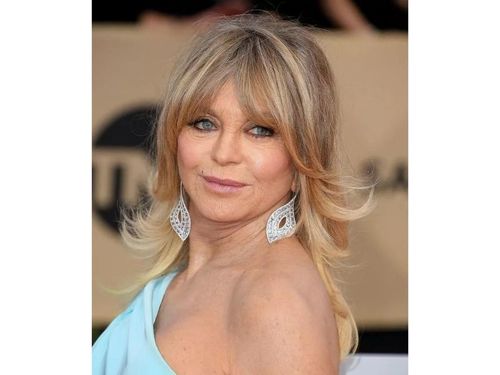 11. Curtain Bangs With Flipped Out Ends
The technique of feathering adds texture and movement, making it the perfect style for those with naturally thin hair. Meanwhile, curtain bangs and long layers help to frame her face and slightly flipped-out ends add just the right amount of sass. A curtain fringe is so versatile and can be worn in many lengths, just make sure the length that one chooses suits their facial features.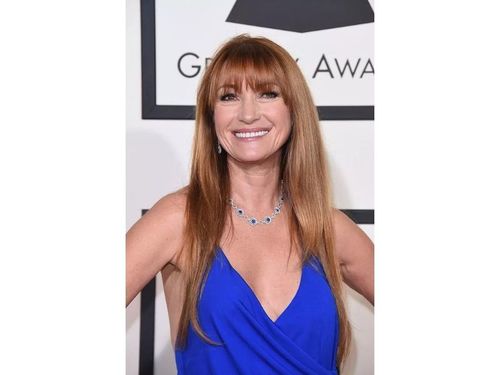 12. Blunt Bangs With Long Hair
Want a simple haircut for women over 60 with long hair? Here is the perfect one. This is the best haircut for women over 60 because it doesn't make any mess. Blunt bangs are the one that makes women look younger than their exact age. This haircut for women over 60 goes well professionally and occasionally.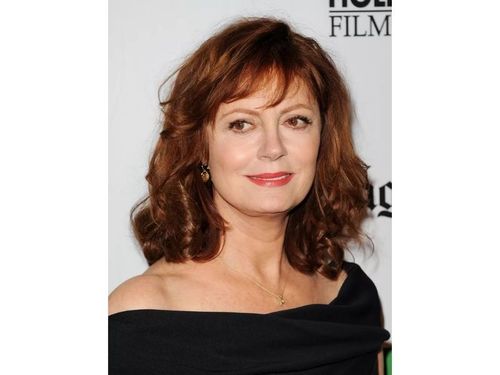 13. Elegant Waves With Bangs
If one has naturally wavy hair and doesn't bother trying to "tame" or straighten it with the blow-dryer/flat iron combo. Instead, works with waves, even enhancing them with the right tools and products. These elegant waves with bangs are the perfect haircut for women over 60 to look younger and more beautiful.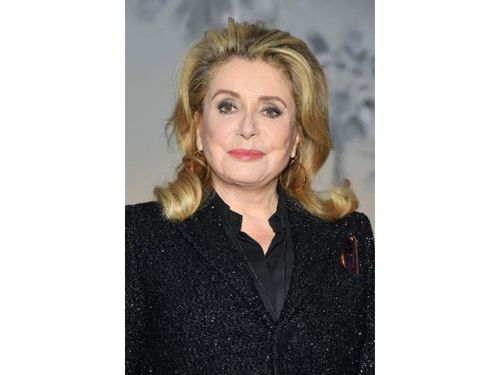 14. Casual Pull Back
Unlike a sleek and flattened pull-back, a loose and casual pull-back involves combing the hair backward ever so gently. The goal is to leave in some height and make it appear as if the hair naturally lays this way. To maintain this chic look use hairspray to get this casual pullback. A stylish haircut for women over 60.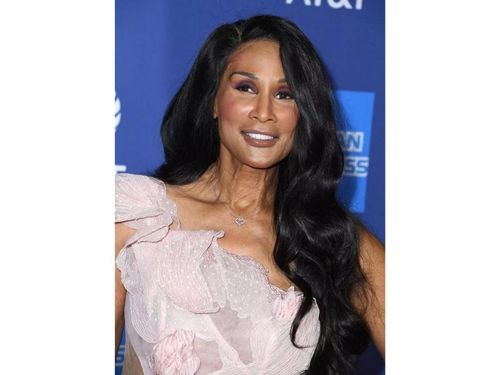 15. Long Waves
When considering how to spice up long hair, one must try long waves with a middle part for the perfect mermaid hair. If one can, try using a wand or using the curling iron as a wand instead of using the clamp to get even beach waves. Rock the party with this fantastic and mesmerizing haircut for women over 60.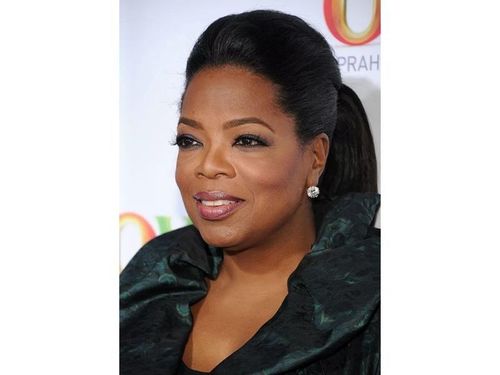 16. High Ponytail
Want a superior hairstyle for a party? Here is the perfect haircut for women over 60. Gently tease the front and the topmost portion of the head with a teasing brush and a light-hold hairspray. Finish it off by wrapping a strand of hair around the base of the ponytail for a polished look.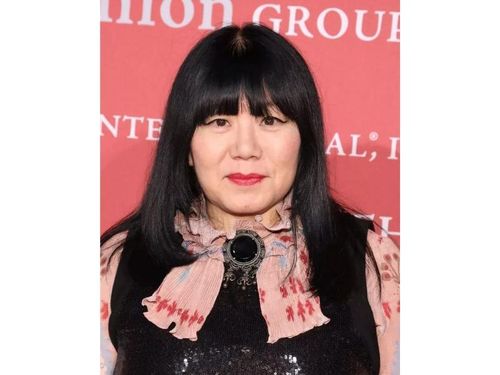 17. Blunt Bangs For Medium Hair
Want the childhood looks back? The eye-catchy haircut for women over 60 with medium hair. This haircut has the magical power to take some age to make one look younger. Blonde or black these blunt bangs can go well with all types of hair tints. Have a great day with this haircut.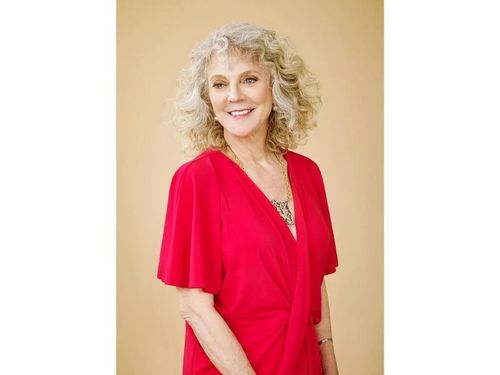 18. Waves With Curls
If one has wavy-to-curly hair and prefers a longer cut, this hairstyle is a safe way to embrace the texture. It features midway-to-ends layering and works very well with longer side-swept bangs. The haircut for women over 60 adds a vital movement to the look.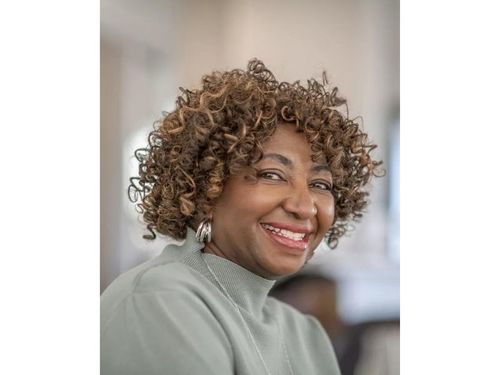 19. Completely Curled
Short-length curled ends with balayage highlights are a simple but elegant look! Curls reach their full potential with the addition of layers to pump up volume and body. Ask for wispy bangs to add the best finishing touch. This haircut is for women over 60 which gives a fantastic heaven and angel look.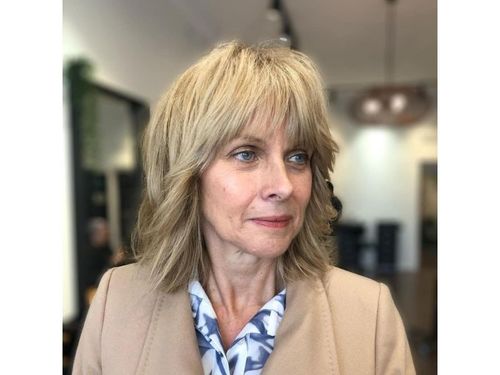 20. Razor Sharp Hairstyle With Bangs
This razor-sharp haircut for women over 60 makes the thin hair look more voluminous. When it comes to medium-length hairstyles, one should have the option of adding bangs to help one look younger. Plus, it will make this perfect hairstyle easier to maintain. Those choppy layers give an illusion of thick hair.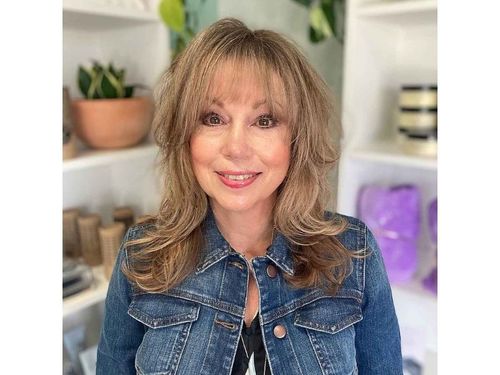 21. Shaggy Cut
A shaggy cut with fringe for long hair is one of the best haircuts for women over 60 with fine to medium hair density and a bit of natural texture. The length of the fringe will determine the length of the shortest layers and there are a lot of piece-y layers that frame the face.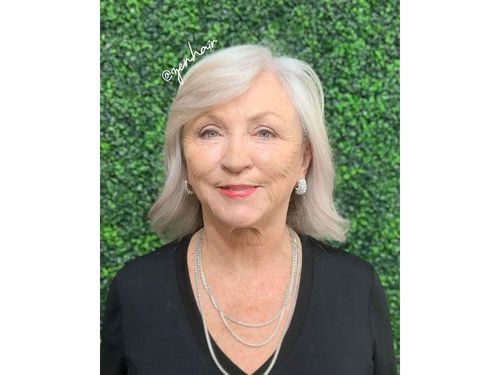 22. Side Parted Medium Hair
A classy mid-length cut with a side part is one of the most desired haircuts for women over 60. Its length reaches slightly below the shoulders which makes it very versatile in terms of styling. Wear it smooth or wavy, tie it up, or half up and half down. The side parting makes the hairstyle look more formal or elegant.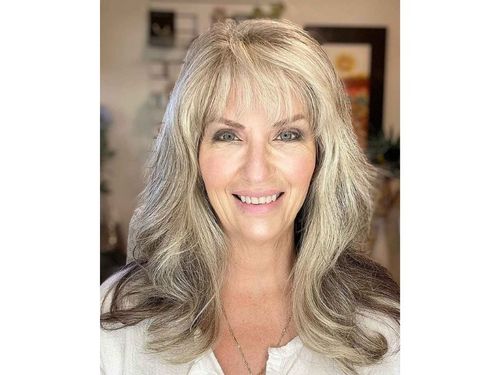 23. Wise Wispy Bangs
Collarbone-length hair with wispy bangs is a hairstyle one can't go wrong with. Consult with the stylist if it's a good idea to get some long soft layers that will enhance a slight wave. The wispy bangs fall softly below the eyebrow and are gently arching into the face-framing layers. This is one of the unique haircuts for women over 60.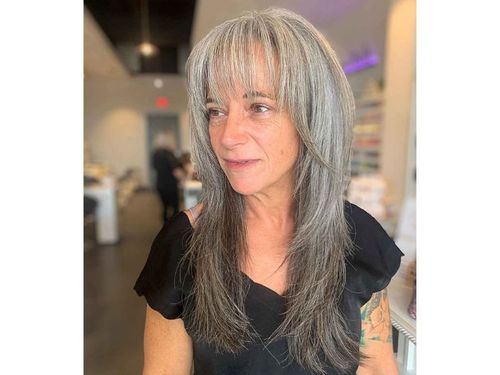 24. Long Shaggy Haircut With Bangs.
Long shaggy hair with long bangs is a sassy approach for a longer length on a maturing woman. The style is versatile on smooth or tousled textures and can be styled as it air dries or is polished with hot tools. One of the sassy haircuts for women 60. This hairstyle gives a teenage look.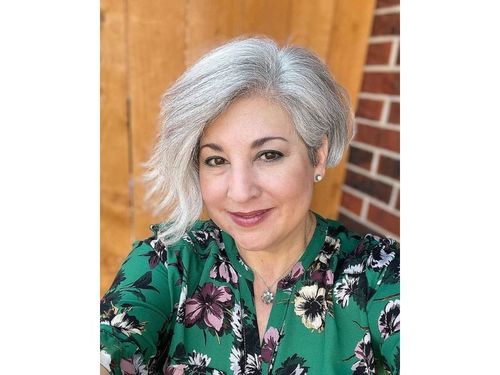 25. Asymmetrical Bob
A short asymmetrical bob is a very graduated cut at the back that transitions into a longer one side and a shorter one on the other side. The asymmetry is due to the side parting – the more to the side, the longer one side will be. Style with a bit of a loose wave on the longer side and tuck the shorter one behind the ear. A stylish haircut for women over 60.