How To Make An Anti-Aging Skin Care Plan
Kritika Mishra
Updated At 14 Dec 22
As time walks ahead, it takes the skin's youth along with it and nobody wants that! Some bring to you tips to prepare your skin to survive the time roller-coaster and preserve the young glow!
1. Stay away from products with harmful ingredients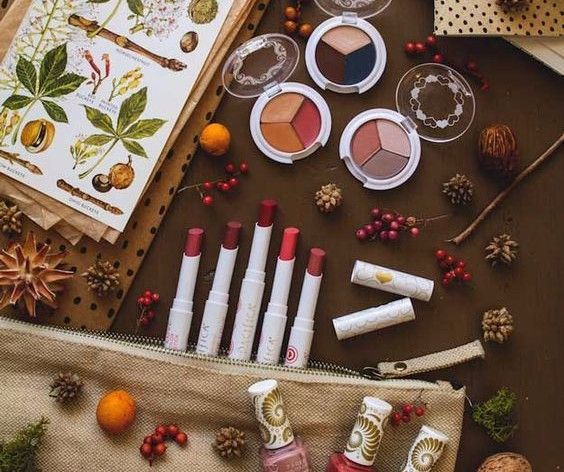 MAKEUP TUTORIALS / PINTEREST
Pay extra attention to the contents of your beauty products because they can age your skin a lot faster! Opt for products which are free from harmful chemicals.
Especially avoid products with the following as they can be harmful to your skin.
- Parabens
- Synthetic colors
- Phthalates
- Troclosan
- Toluene
So do check the ingredients before you buy any product.
2. Protect skin from the sun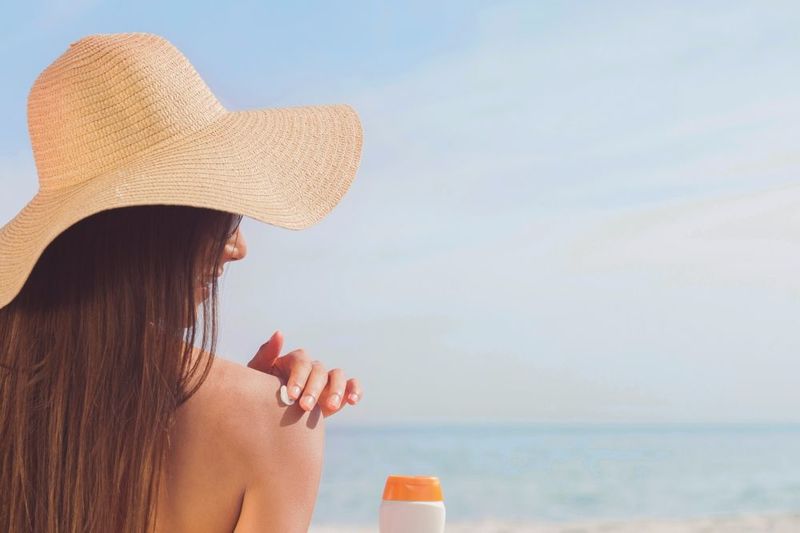 Try to avoid the sun between 10AM to 2PM. Also, always use a suncreen which is broad spectrum and has a SPF of atleast 15 whenever going outside.
Read What Is SPF And How To Select The Right Suncreen? To know everything about SPF and Sunscreens.
3. Stick to CTM routine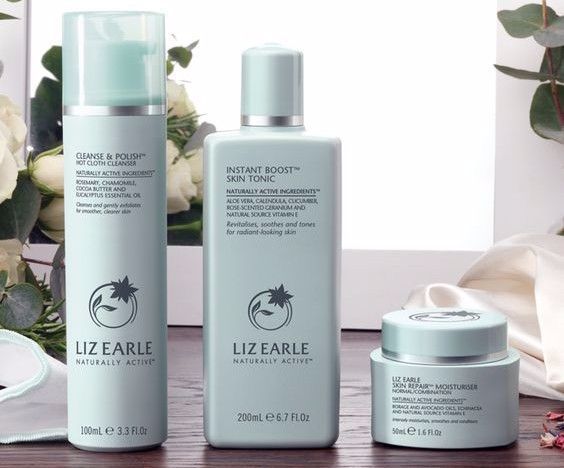 LIZ EARLE / PINTEREST
You got that right, the CTM routine is mandatory which stands for Cleanse, Tone and Moisturise. As we age, the skin becomes drier so you need to preserve the moisture content of the skin.
Invest in a good cleanser and pair it with a good skin toner. Don't forget to moisturize your skin at the end as thats crucial! Do this routine everyday!
4. Use Natural Anti aging face masks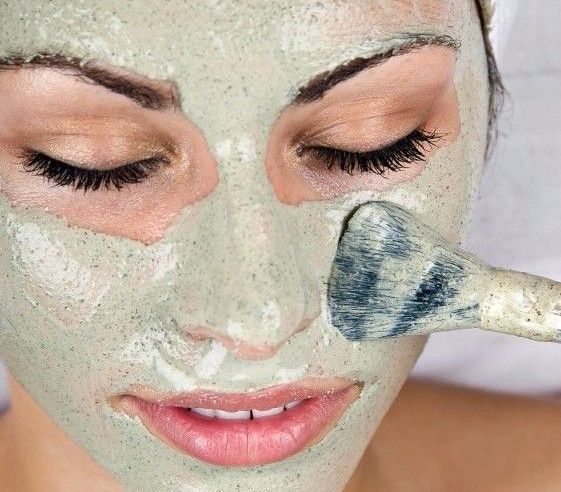 MAKEOVERLY / PINTEREST
Natural Anti aging face masks provide you the perfect combination of maintaining your beauty while staying away from harmful chemicals.
Here are a few anti-ageing face masks!
Yoghurt and Lemon mask:
2 tbsp of yoghurt and 1tsp lemon juice, make a mask and apply for 20 minutes. Use it thrice a week!
Egg white mask:
Take an egg and remove the white. Beat the egg white and apply it for 15 minutes. Use it twice a week to see great results!
Read 7 Aloe Vera Face Masks To Solve All Your Skin Problems to see how Aloe Vera can be used to solve your skin issues.
5. Modify your Lifestyle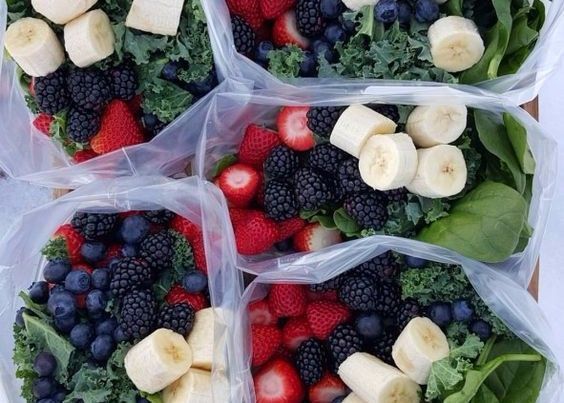 CLEANFOODCRUSH.COM / PINTEREST
Irrespective of your age, diet and sleep always play a critical role.
A well balanced diet and good sleep can do wonders to the skin! Include a lot of fruits and vegetables in your routine, Make a healthy fruit-veggie smoothie to give your skin the required dose of antioxidants! Prevent oily and carb containing foods. And sleep for at least 7 hours a day.
6. Cleanse body by using Detox water regularly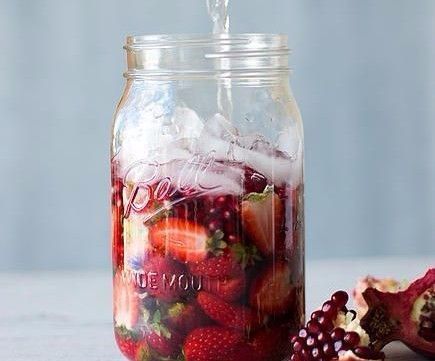 GOING COCONUTS / PINTEREST
Drink 8 glasses of water per day, but with a twist! Make yourself a Detox water to carry! Cut fresh fruits like strawberries or lime, and add it in a water bottle. Fill it with water and consume throughout the day!
How it helps: The vitamins from fruits and water work fell to cleaning the body internally removing toxins! Hello fresh and happy skin!
7. Know the Makeup hacks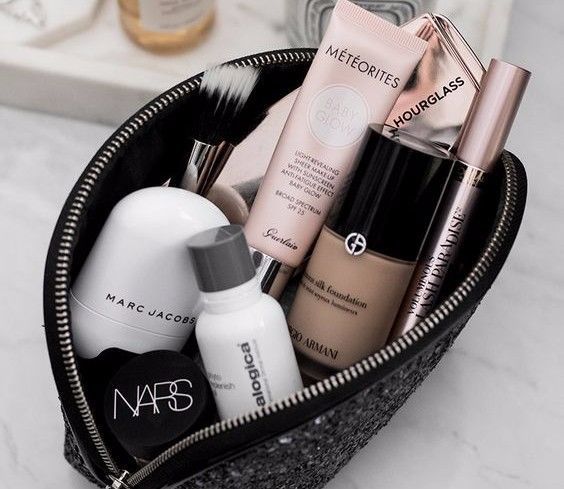 PAULA / PINTEREST
Makeup is always there to save us from most of our troubles including skin ageing! Apply a good yellowish tone foundation and generous concealer to get a flawless looking skin. Choose a lengthening mascara to open up the eyes and opt for nude shade for lips to get a firmer look of pout!
You might like to read 9 Amazing Makeup Hacks For Girls With Thin Faces!
and 7 Makeup Mistakes You Need To Avoid
8. Exercise regularly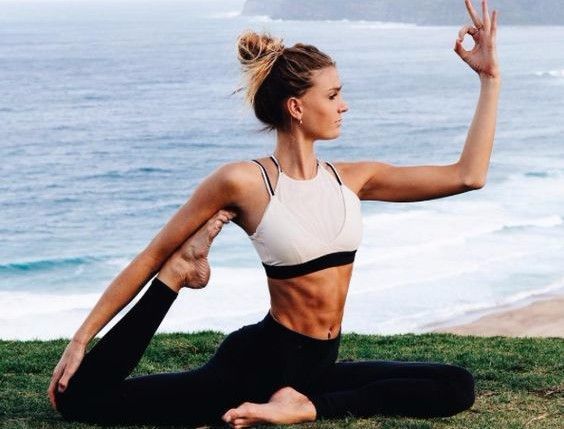 ALO YOGA / PINTEREST
Yoga and aerobics can make you sweat and reverse the time too! Breathing exercises provide our pores to breathe. Exercising make you burn fat and sweat, removing the toxins! Both of these help build collagen, those results in younger looking skin!
You might like to read Yoga Poses For Weight Loss
So get set and beat the time! As we all know, precaution is better than cure!
Embrace youthful and beautiful skin!
Related Articles: