25 Favourite Kate Middleton Beauty Products
Smriti Ahuja
Updated At 26 Jun 23
Kate Middleton is frequently captured wearing different outfits created by renowned fashion designers from various countries, but one thing remains consistent- her timeless and perfect beauty. Kate Middleton's skin always exudes a healthy glow and her makeup is immaculate regardless of her location or attire. It is believed that Kate Middleton uses some of these preferred skincare and beauty products to achieve her signature look.
25 Kate Middleton Favourite Beauty Products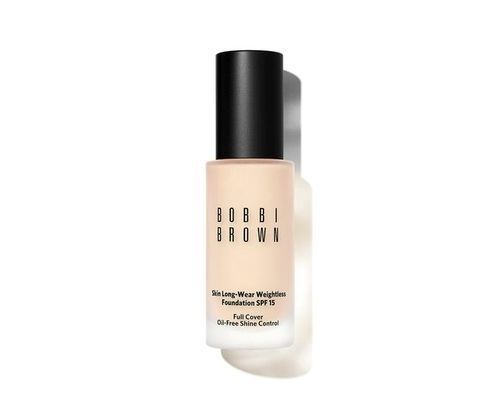 1. Bobbi Brown Long Wear Weightless Foundation
To attain a flawless and radiant complexion that could withstand the flashes of thousands of paparazzi cameras on her wedding day, Kate Middleton reportedly utilized Bobbi Brown's Long-Wear Even Finish Foundation. Although the original foundation is no longer available, the Long-Wear Weightless version can offer virtually identical coverage.
Pros:
Renders a natural-looking and silky finish
Has a moisturizing consistency
Doesn't result in cakey appearance
Accessible in various shades
Cons:
Designed for individuals with nearly perfect skin
Offers light coverage.
Read More: Kate Middleton Favorite Perfumes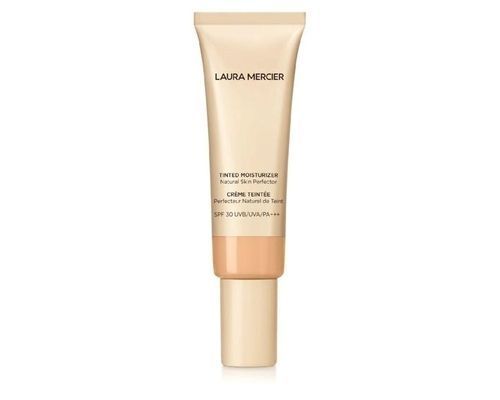 2. Laura Mercier Tinted Moisturizer
Laura Mercier's tinted moisturizer is a highly recommended product for those who desire a no-makeup makeup look with a dewy radiance, as it functions as both a foundation and skincare hybrid. Kate Middleton seems to agree, as she was observed purchasing the brand's most well-known product at Peter Jones in Sloane Square. This Kate Middleton moisturiser provides UV protection and contains vitamins C and E.
Pros:
Includes SPF 30 UVB/UVA protection
Contains vitamins C and E
Provides a natural, hydrated finish with a luminous glow due to the addition of nut oils
Cons:
It is not recommended for those with hyperpigmentation or acne due to its very light coverage
Those allergic to nuts should avoid it since it contains nut oil
Also check out Kate Middleton diet and workout routine as we cover in detail everything she eats during the day along with her weekly workout routine. From breakfast, lunch, snacks to dinner, we uncover everything that Kate Middleton eats to maintain her perfect body.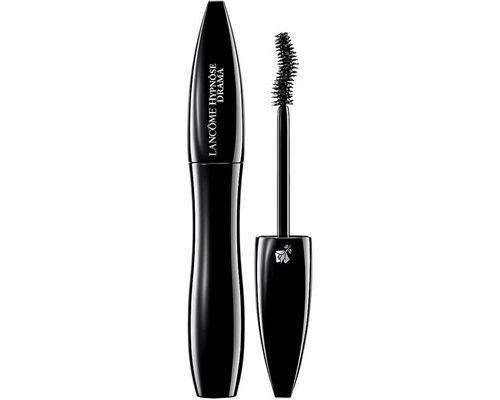 3. Lancome Hypnose Mascara
This mascara has garnered a dedicated following, including Kate Middleton, due to its versatility in producing subtle daytime and dramatic evening looks. Its formula, enriched with ProVitamin B5, also aims to provide lash softness.
Pros:
Provides lashes with a soft and plush appearance.
The packaging is made up of 15% recycled glass.
Only warm water is required to take it off.
Cons:
Read More: Kate Middleton Best Outfits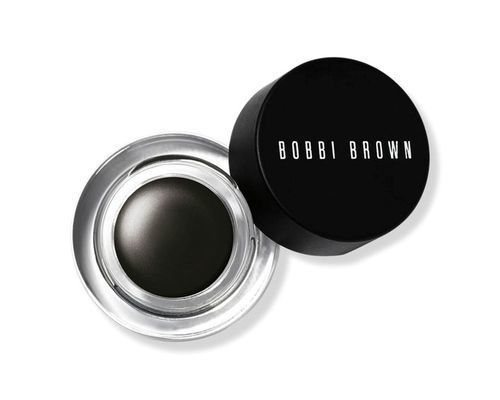 4. Bobbi Brown Longwear Gel Eyeliner
Kate Middleton, with a busy timetable of events to participate in, necessitates a long-lasting eyeliner. Bobbi Brown's highly acclaimed and top-selling gel formula produces precise, liquid-like outcomes without the possibility of smudging.
Pros:
Richly pigmented
Waterproof and resistant to smudging
Doesn't form creases
Lasts for the entire day
Cons:
May dry up too quickly on eyelids, even before lining them.
Might dry out in the jar as well.
Expensive
Read More: Meghan Markle Favorite Perfumes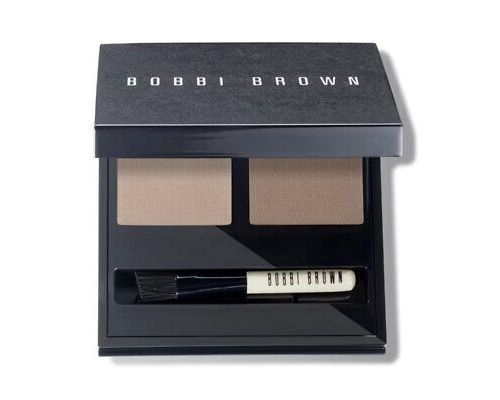 5. Dark Bobbi Brown Brow Kit
Kate Middleton's striking brows are defined by this portable set, which includes two complementary shades of powder for shaping and filling. The included mini brushes are designed for precise application, and the soft powders permit a subtle and gradual buildup of definition, aiding in the framing of the face.
Pros:
The packaging is excellent, robust, and portable, with an attached mirror.
Two brushes are included: an angular brush with thick, slightly angled bristles and a straight brush with thin, sparse bristles.
A carton is included to hold the brushes and both shades in place.
The texture is exceptionally creamy, resulting in a very natural appearance that can also be used to create a dramatic effect.
Cons:
Expensive
Professional makeup artists may not find this brush very effective, but those who do not use many brushes, like myself, will find it comfortable, though it may take some time to get used to.
Read More: Kate Middleton Beauty Routine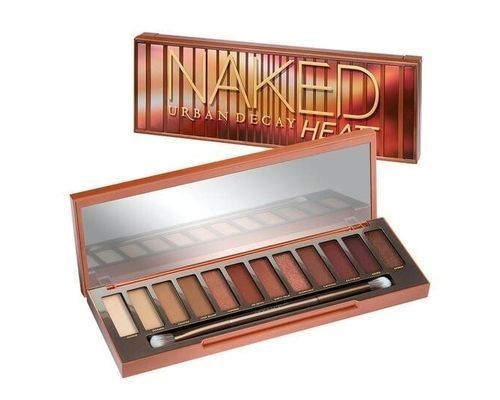 6. Naked Reloaded Eyeshadow Palette by Urban Decay
It's been reported that Kate Middleton liked the original Naked Smokey eyeshadow palette so much that she recommended it to Michelle Obama. While that product line is no longer available, the Reloaded version offers a nearly identical collection of shimmery neutral tones.
Pros:
The packaging is fantastic.
The colors are beautiful, with a good mix of both shimmery and matte shades.
The colors can be easily customized.
The texture is smooth.
Cons:
The pigmentation of some of the matte shades is relatively low.
A few shadows appear to be slightly dry.
There are no contrasting shadows in the palette.
Read More: Meghan Markle Best Outfits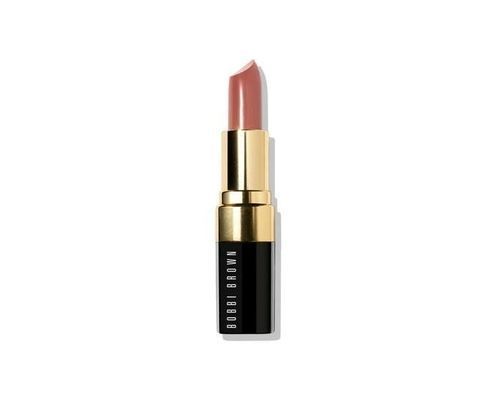 7. Sandwash Pink Lip Color by Bobbi Brown
Kate Middleton is known for her preference for nude lipstick, and this is reportedly her favorite one - she has even worn it on her wedding day. This Kate middleton lipstick has a soft, creamy formula that is semi-matte and provides full coverage for a polished look without drying out the lips.
Pros:
The texture is creamy and the new shades are vibrant and opaque in just one or two swipes.
Cons:
It has a noticeable waxy scent reminiscent of traditional lipstick.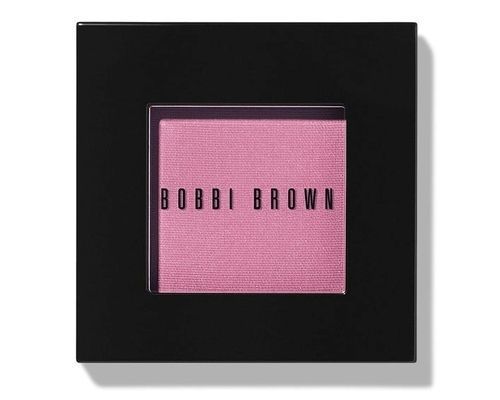 8. Pale Pink Blush by Bobbi Brown
Kate Middleton favors a matte finish blush in a pale pink shade to match her nude lip. This particular blush is popular for giving the skin a natural flushed appearance by warming the skin tone without appearing heavy. It comes in a silky powder form that is easy to blend.
Pros:
The rosy pink shade is flattering on most skin tones.
The packaging is attractive.
The texture is luxurious and creamy.
Feels soft and smooth when applied.
Easy to carry around for touch-ups on cheeks and lips.
Cons:
Read More: Meghan Markle Diet And Workout Routine
Kate Middleton Skin Products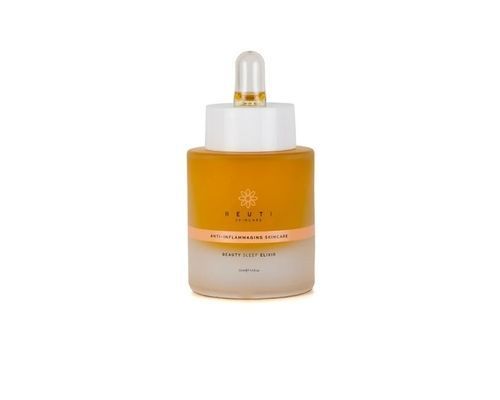 1. Beuti Skincare Beauty Sleep Elixir
Kate Middleton has been using a face oil from a British beauty brand since 2016. The oil is made of a combination of 14 plant-based oils that help to soothe and reduce inflammation in the skin.
Pros:
Can be applied before makeup or at bedtime.
Absorbs quickly into the skin.
Has a pleasant fragrance.
Suitable for all ages and skin types.
Cons:
The texture may be oilier compared to other oils due to the high concentration of oils in the product.
There may be issues with the packaging cover.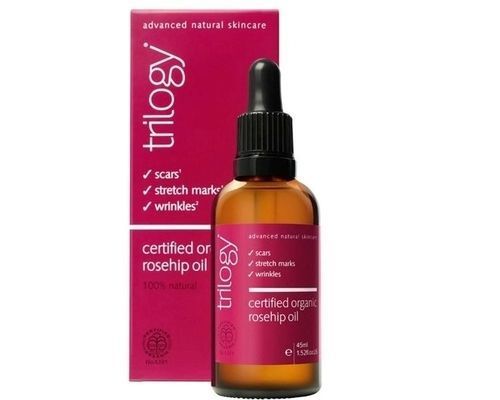 2. Trilogy Certified Organic Rosehip Oil
When she was pregnant with her second child, Kate Middleton reportedly used this rosehip oil to moisturize her skin and reduce inflammation, which may prevent stretch marks. The product is recognized for its capacity to stimulate skin renewal and repair due to its 80% essential fatty acids, vitamin E, and antioxidants.
Pros:
The oil is lightweight and quickly absorbed by the skin.
There is no oily residue left after application.
Provides excellent hydration.
Cons:
It may take some time before noticeable skin improvements occur.
The fragrance may not be to everyone's liking, but it can be adjusted to.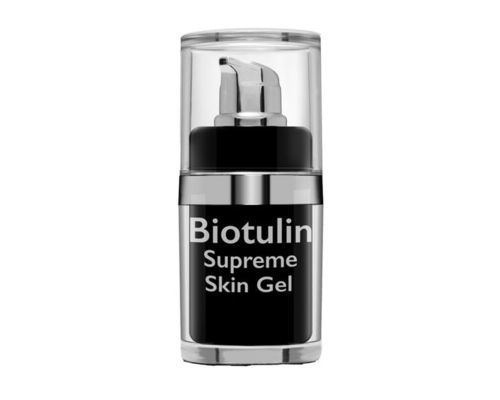 3. Biotulin Supreme Skin Gel
Kate Middleton recommended Biotulin Supreme Skin Gel to Michelle Obama's makeup artist Carl Ray, and the product has been praised for its anti-aging benefits. The formula is fragrance-free and contains hyaluronic acid, which helps to smooth wrinkles and is often compared to "natural botox in a bottle."
Pros:
Dermatologically tested and made with natural ingredients that have not been tested on animals.
Suitable for all skin types.
Cons:
No assurance that it will work for everyone.
Customer reviews are mixed.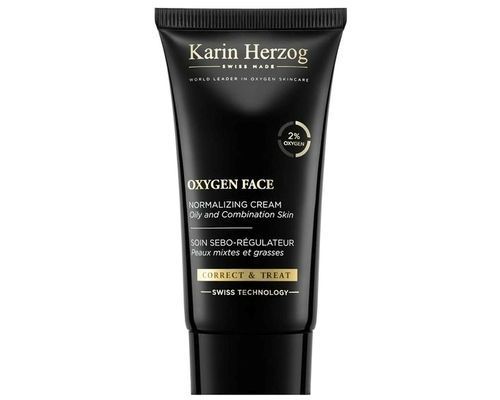 4. Oxygen Face Cream by Karin Herzog
It's been widely reported that Kate Middleton has been a fan of Swiss skincare brand Karin Herzog for some time. She's said to have favored the Oxygen Face Cream for its gentle yet effective formula, and the brand now also offers a version of the cream for problematic skin.
Pros:
Suitable for those with acne-prone skin due to its antimicrobial properties.
Acts as a natural antiseptic, cleaning and purifying pores by destroying bacteria.
Free from parabens and preservatives.
Cons:
People with sensitive skin may have an allergic reaction to it.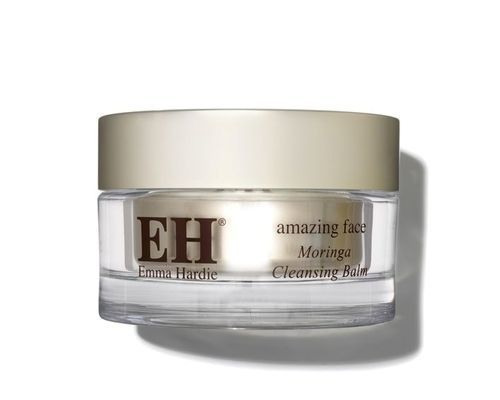 5. Moringa Cleansing Balm by Emma Hardie
Kate Middleton loves this well-known beauty product for its versatility. The balm-to-oil cleanser is effective in removing makeup and deeply cleaning the skin. Its formula includes Vitamin E, wild sea fennel, and moringa seed which work to reduce the appearance of pores, while rose and jasmine extracts help moisturize and revitalize the skin.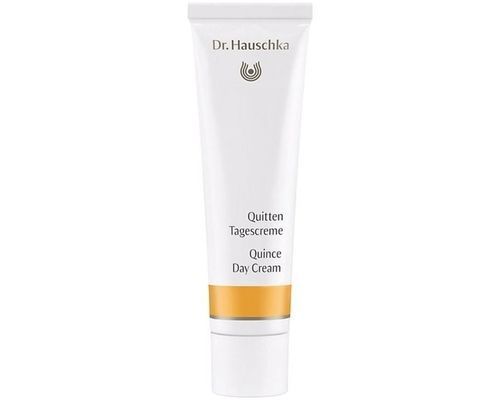 6. Quince Day Cream by Dr. Hauschka
According to an interview, Kate Middleton claimed that the Dr. Hauschka Quince Day Cream had a soothing effect on her skin. This lightweight daily moisturizer has quince wax to maintain skin hydration and quince seeds to balance moisture, resulting in smooth and supple skin.
Pros:
A refreshing and protective day cream.
Helps balance and harmonize the skin.
Moisturizes and smooths the skin.
Cons:
May have an unpleasant scent.
Considered a very light moisturizer.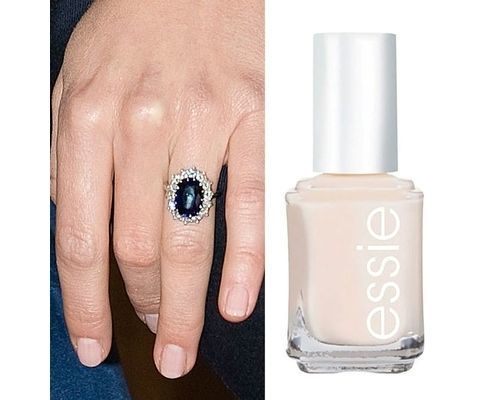 7. Kate Middleton Nail Polish
According to The Daily Mail, Kate typically receives a "60-minute royal manicure" from her manicurist, Marina Sandoval. For her wedding day in 2011, she used a combination of Essie nail polish in Allure and Bourjois' So Laque ultra-shine nail enamel.
Pros:
Provides long wear and a gel-like finish
Contains nourishing ingredients
Easy to apply
Cons:
The nail polish may clump in the bottle after a few months
Not everyone may experience the advertised full seven days of wear.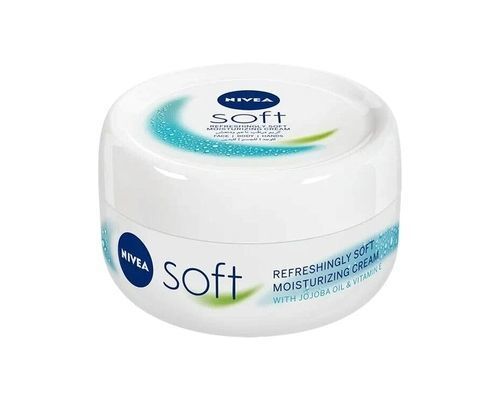 8. Nivea Pure and Natural Moisturising Cream
Kate is a fan of Nivea's Pure & Natural Moisturising Cream, which she was spotted buying at Boots. Although Nivea has discontinued the Pure & Natural line, they have released a new version of the cream under their Naturally Good range, which is still affordable and effective. It has a light texture, is easily absorbed due to its vitamin E content, and is non-greasy. However, while using it, it may stick to your nails.
9. Karen Herzog Anti-Ageing Cream
Of course, Kate's beauty routine includes more high-end products; she's been a fan of Swiss skincare line Karen Herzog for years. Although her glowing skin is due in part to a healthy diet and plenty of exercise, this anti-aging cream is sure to help keep wrinkles at bay.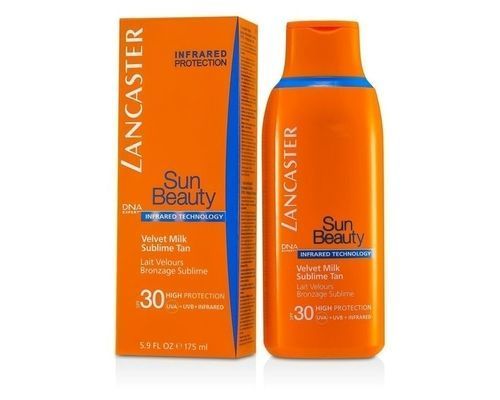 10. Sublime Tan Velvet Milk SPF 30 Lancaster Sun Beauty
Lancaster, a sun lotion brand founded in Monaco in the 1940s, is widely reported to be the preferred suncream of a number of British royal family members. Princess Grace of Monaco was the first official fan, and the brand created a line just for her in the 1970s. The royal seal on the bottles, which read, 'Appointed Supplier to Her Serene Highness Grace of Monaco,' was approved by Princess Grace. Kate is also said to be a big fan of Lancaster.
Pros:
Not just a moisturiser, but also much more: maintains the skin lipids between our skin cells in a healthy (liquid crystal) state, protects against irritation, and aids in barrier restoration
Effective at concentrations as low as 3%, with even greater benefits for dry skin at higher concentrations of up to 20-40%.
Cons:
A little sticky on the skin.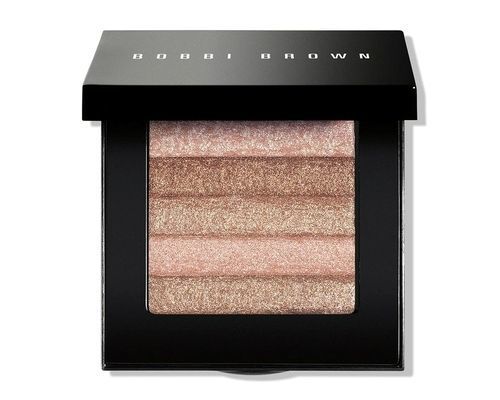 11. Pink Quartz Shimmer Brick by Bobbi Brown
Following her wedding in 2011, rumours circulated that Kate had done her own make-up on the big day, with help from beauty brand Bobbi Brown. It is also widely reported that one of her favourite products is the Bobbi Brown Shimmer Brick, a blush or bronze-come-highlighter that provides a subtle sheen when dusted across skin.
Pros
Creamy and soft to the touch Multi-purpose product Shades can be used separately or blended together
Will suit all skin tones Finely milled Pigmented
Cons: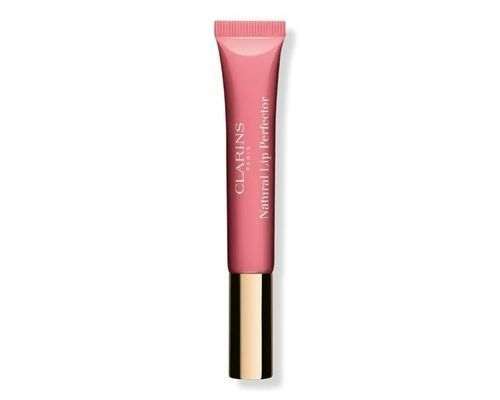 12. Clarins Lip Protector
Kate was seen applying a tube of Clarins lip protector while sitting in the stands at Wimbledon in 2019. It stands to reason that she would enjoy this product because it is simple to use and comes in a neutral, understated colour (Kate prefers to use the shade Rose Shimmer).
Pros
It feels so smooth on the lips.
It does not leave a sticky or uncomfortable feeling on the lips.
It's a lip balm/lip gloss hybrid.
Cons
On pigmented lips, do not use alone.
A little pricey.
Dimethicone is present.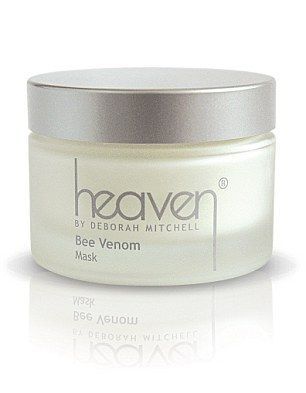 13. Deborah Mitchell's Bee Venom Mask
This could be one of Kate's most expensive items. Deborah Mitchell's bee venom mask was reportedly recommended to her by Camilla Parker Bowles — and at nearly $700 a jar in the US, it has to work! It's meant to give the appearance of a "natural facelift."
Pros
Antioxidants are abundant in bee venom.
Cons
Preservatives may irritate some people.
Kate Middleton Hair Products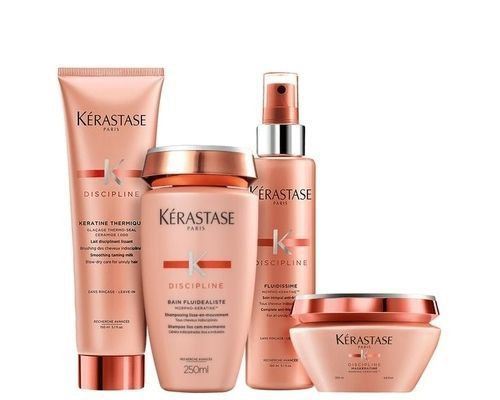 1. Kerastase Discipline Bain Oleo Relax
The rumoured royal shampoo of choice for Kate's bouncy locks? Smoothing shampoo by Kerastase Discipline Bain Oleo Relax. While the princess has never confirmed her use of the product, there are a few more potions with a more established pedigree. Hairstylist Amanda Cook Tyler made a royal insider faux pas in 2018 when she posted an image of the supplies she'd brought on a trip with Kate to her Instagram (she subsequently deleted the whole account.) Fan favourites like L'Oreal Paris Elnett Satin Hairspray and Kiehl's Creme with Silk Groom were included in the collection.
Pros
This product works best on naturally curly and frizzy hair.
There will be no more split ends.
Smoothes the hair.
Ideal for styling.
Cons
Not suitable for fine or thin hair.
Causes hair loss.
This is a chemical-based item.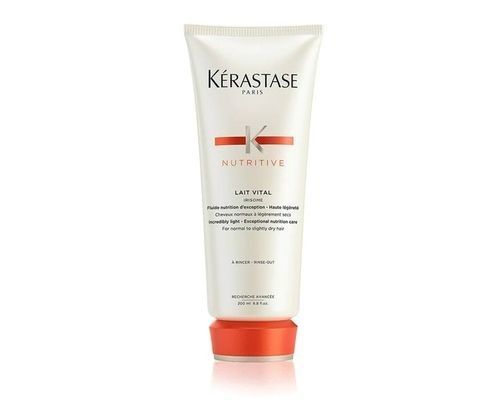 2. Nutritive Lait Vital Conditioner by Kérastase
The key benefit of this purchase - reportedly the Duchess' favourite conditioner - is that it nourishes your hair with a variety of lipids and proteins, which work together to increase softness without weighing your hair down. The Duchess of Cambridge's hair is usually full of movement, which is likely due to the fact that she uses shampoo and conditioner - such as her rumoured favourites - that leave her hair free of product residue and build-up.
Pros
Lightweight nourishment
Deep conditioning for fine hair
Increases natural oil production
Nourishes hair fibre
Cons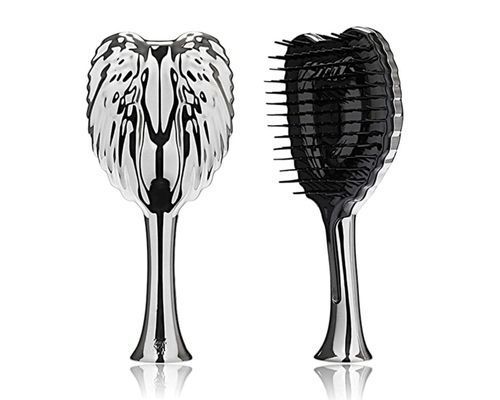 3. Tangle Angel Hairbrush
Have you ever wondered which hairbrush Kate Middleton uses? No longer be perplexed! She adores the Tangle Angel, which is surprisingly inexpensive. Hello! obtained the information from Kate's hairstylist, Richard Ward, and she allegedly uses this brush on her hair at home.
Pros
Cons
The bristles were too sharp for some testers with sensitive scalps.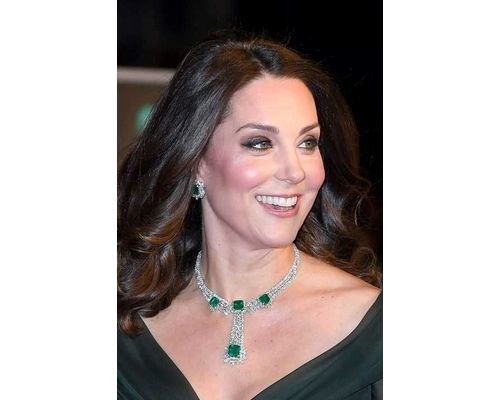 Frequently Asked Questions ( FAQ's)
1. What makeup products does Kate Middleton use?
Kate Middleton is no stranger to the beauty world, having famously done her own makeup on her wedding day. Since then, Bobbi Brown has frequently topped her list of go-to products, perhaps because a Bobbi Brown makeup artist assisted her at the wedding. Add a luxurious Jo Malone fragrance and a Botox-like serum to the mix. These top-secret beauty products are definitely worth adding to your cart. Because Middleton is the first in line to be queen consort, getting the royal scoop on her must-have beauty products will be difficult in the near future. She adores Clarins natural lip perfector, Bobbi Brown Shimmer Brick Highlighter, Lancôme Hypnôse Volumizing Mascara, Bobbi Brown Brow Kit, Urban Decay Naked3 Eyeshadow Palette, and many other products.
2. What shampoo and conditioner does Kate Middleton use?
Kate Middleton is said to clean her hair with the Kérastase Nutritive Bain Satin before conditioning with the Kérastase Nutritive Lait Vital. This winning combination is thought to help Kate maintain her gorgeous mane despite regular hairdresser appointments and the demands of her hectic royal schedule.
3. What Mascara does Kate Middleton use?
Kate Middleton's favourite mascara is said to be Lancôme Hypnose Drama Mascara, which gives her lashes maximum length and volume.
4. What makeup products do the Royals use?
From Princess Eugenie's everyday bronzer to Meghan Markle's favourite body lotion and the eyeliner Kate Middleton used for her royal wedding, the Duchess of Sussex chose CND Shellac from DryBy London. The Duchess of Cambridge was seen wearing Clarins' 'Instant Light' natural lip perfector in a lovely rosy hue. Princess Beatrice's favourite make-up brands include Charlotte Tilbury and Bobbi Brown.