25 Stunning Shakira No Makeup Photos - 2023
Olivia
Updated At 29 Aug 23
Looking for the best Shakira no makeup photos? if yes, we have got you covered!
Shakira Isabel Mebarak Ripoll, popularly referred to as Shakira, is one of the most famous Columbian singers of this generation. She is also an actor, dancer, choreographer, producer, songwriter, etc. Just when one thinks she cannot get any better, this multi-talented diva shocks people with yet another of her skills. She has always remained in the eyes of the public due to her constant billboard hits.
Shakira is also known for her natural beauty and the way she embraces her natural skin. Being a public figure she has to put on a lot of makeup when it is required. But whenever she is spending time away from the glam world, her makeup-free looks prove that she is beautiful either way! It is quite a rare sight to locate celebrities without makeup, but Shakira is an exception. Here are 25 Shakira no-makeup pictures to boost your confidence in you.
25 Best Shakira Without Makeup Photos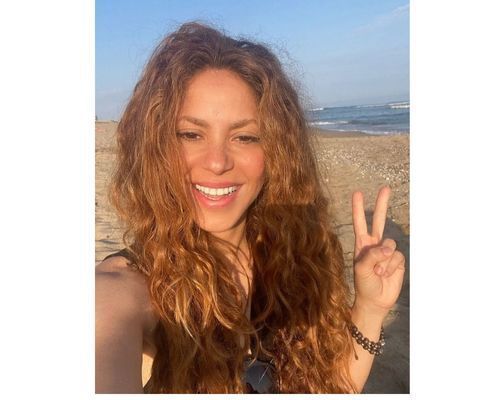 1. Shakira Without Makeup On Vacation
In one of her Instagram posts, Shakira is seen enjoying the blues of a beach vacation. She looks stunning with her wavy hair, tanned body and no makeup face! She is as confident as ever while posing for a photo.
Also check out our guide to find out Cardi B no makeup photos as we list 25+ stunning photos of her without makeup.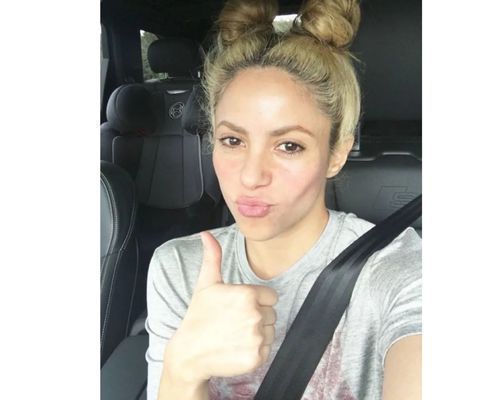 2. Shakira No Makeup Drive Look
These days Shakira seems to love the no-makeup look even more. Who has the time to go through so much trouble and effort after kids anyway! She looks good without much effort and Shakira knows that.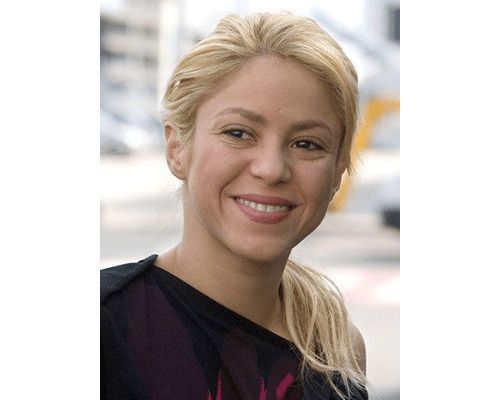 3. Snapped By Cameras
Shakira's no-makeup look is carried so casually by her that it is both inspiring and shocking to see a celeb so confident without makeup or her hair set properly. Her smile becomes her biggest reason to look that beautiful!
Similar to Shakira, also check out Kylie Jenner no makeup photos as she also looks stunning in her no makeup selfies.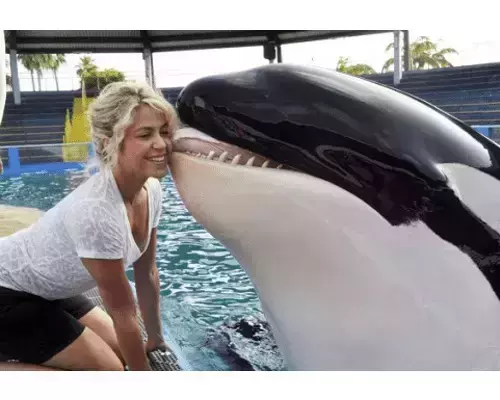 4. Love For Animals And Shakira Makeup Look
Shakira is an animal lover and it is quite evident in the picture. She is seen enjoying her company with the dolphin and seems to be quite daring in letting the creature come so close to her. This singer and model can make any casual look appear to be chic with no makeup on.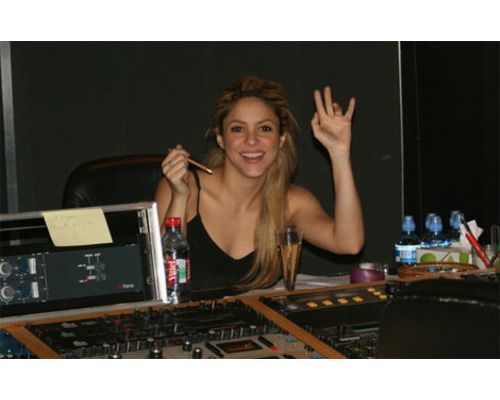 5. Shakira's No Makeup Studio Picture
This picture is one of the days when Shakira is in the studio to record one of their tracks of her songs. She looks quite stylish in whatever she wears. But one cannot miss noticing how confident she is in wearing no makeup, even though cameras might be rolling to record her.
Also check out Ariana Grande no makeup photos as we list 25+ stunning photos of her without makeup which showcase her real beauty.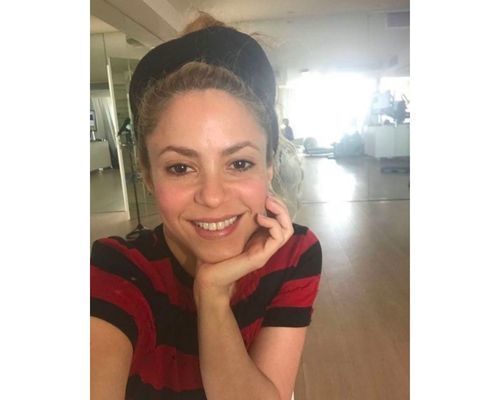 6. Shakira's Cool Pose
Even though she is posing with a smile; she chose to keep makeup off her face. She inspires people with her music and also her love for being confident in one's skin.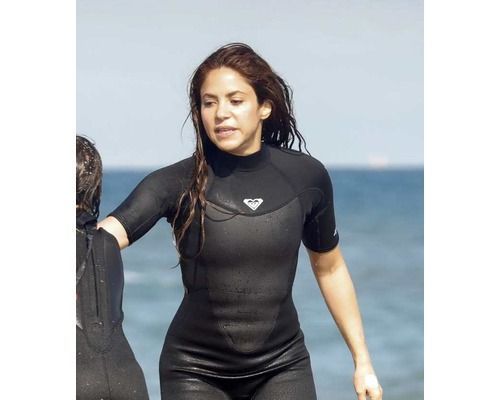 7. Beach Day
Shakira was spotted yet again without makeup, but this time at the beach. She is shown wearing a diving suit, flaunting the fit physique that she has! Shakira looks glowing, enjoying a day at the beach and feeling her normal self!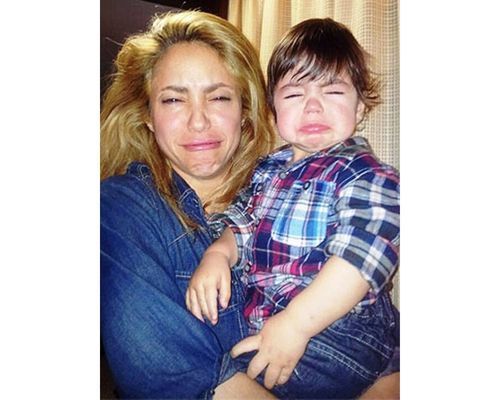 8. Shakira's Family Pic
Shakira holding a baby is the most adorable sight. The kid and Shakira both look in a different moods, seems to be a playful one who would not be? Her best feature when it comes to beauty is her features minus any requirement for artificial beauty! She is gorgeous naturally!
Do check out Katy Perry no makeup photos as we list 25+ stunning real no makeup selfies of her which showcase her natural beauty.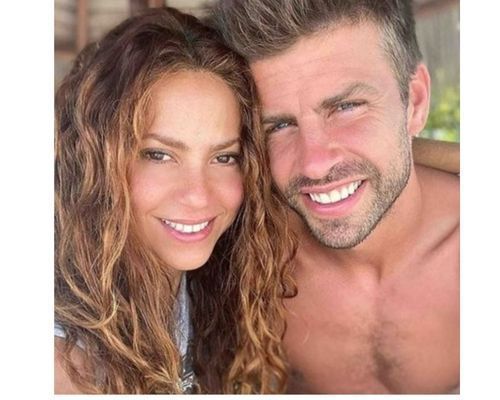 9. Shakira And Pique's Couple Pose
Shakira was in a long-term marriage with Gerard Pique, a footballer, and they seemed to be perfect! They were often seen together, posing for pictures and just having a good time. Shakira no makeup look seems to suit her so much that it seems as though she is blushing!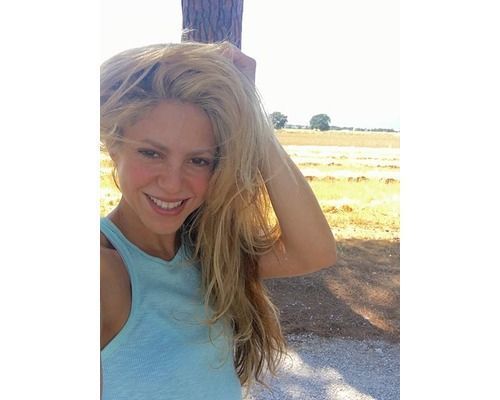 10. Selfie Of The Day
Shakira's no-makeup look is quite popular with her fans and admirers. She shared this picture with the caption "selfie of the day". She inspires us to be happy and keep our skincare routine to a minimum!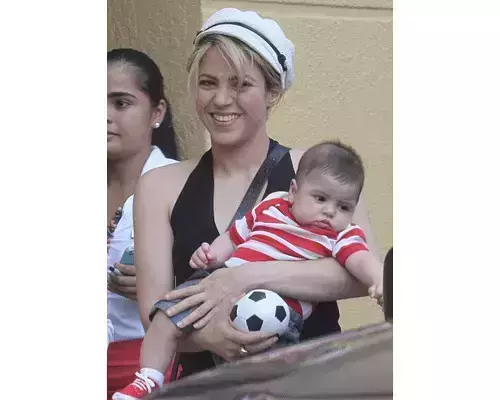 11. Shakira's Poses With Her Baby Boy
Miami, her son, who is three years in this picture, seems to be too adorable. The way Shakira looks happy, makes motherhood look so good to her. She is extremely gorgeous naturally, and the fact that she does not put much effort to look perfect makes her even more beautiful.
Similar to Shakira, Beyonce no makeup photos are extremely popular. Do check out our guide as we list 25+ natural photos of her.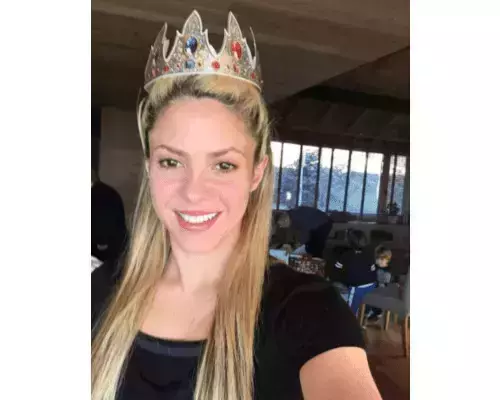 12. The Fun Side Of Shakira
Shakira is seen having fun by wearing a toy crown on her head, while her sons Sasha and Milan play in the background. She loves spending time with her family, flaunting her natural skin whenever possible.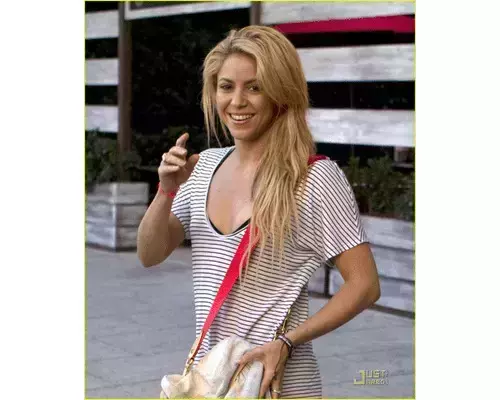 13. Shakira Causal Photo Without Makeup
We can see her hair being in its natural shape and she has no hint of makeup or touch-up. The body language seeing the cameras is not of being shy or embarrassed, but she seems extremely comfortable, something many celebs have to learn.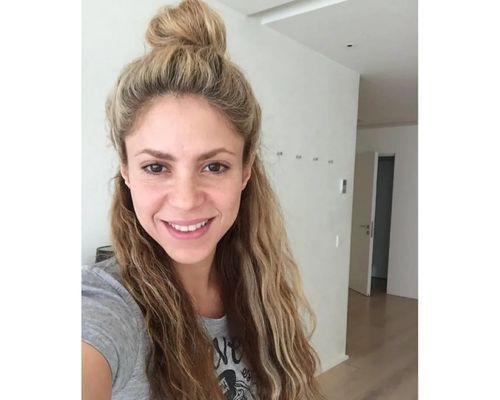 14. Shakira No Makeup Selfie
Shakira took this no-make-up flawless morning selfie, as she shares her morning skin routine. We see her without a hint of makeup and her hair uptied with some open length is in its natural form! It takes guts to be as confident as Shakira.
Also check out 25+ stunning Anna Kendrick no makeup photos which has created a storm over the internet!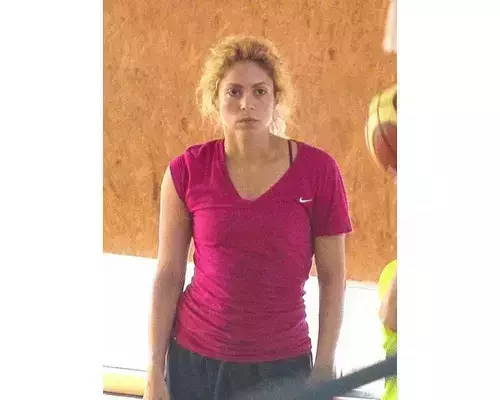 15. Shakira No Makeup Gym Look
This is one of the summer mornings when Shakira is seen heading towards the gym without a touch of makeup on her face. Unlike most celebrities, she wears casual workout clothes and seems to be quite involved in the workout she is doing or is about to do.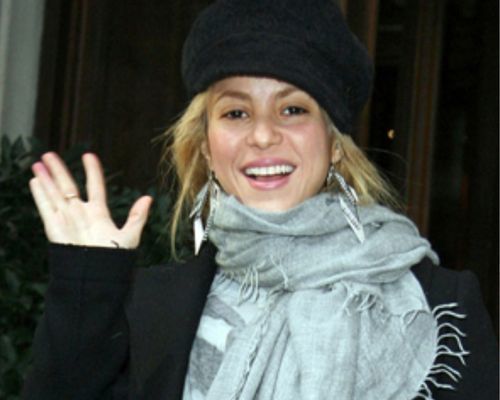 16. Loaded With Winter Clothes
This Shakira's no-makeup look, loaded with thick winter clothes, is proof that she is just like us. She prioritises comfort over style and glam and it shows! Her confidence to step out without a drop of makeup on her skin while waving at the cameras is adorable!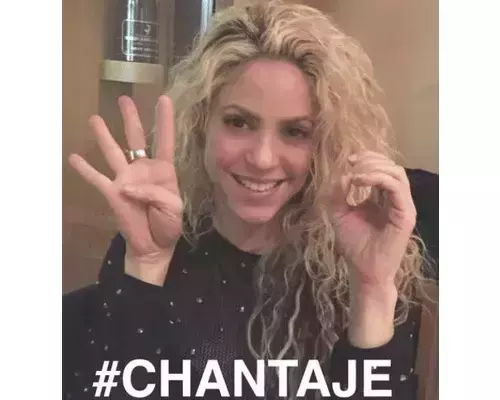 17. The Chantaje Promotion Post
Shakira no makeup look is seen even here! She is seen promoting her video Chantaje. In just 10 days her video became a super hit and the glow of success is seen in her flawless no makeup skin!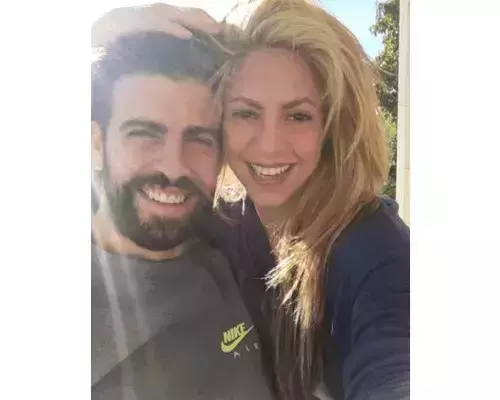 18. Shakira No Makeup Glow
Every woman glows differently when she is around her happy family and Shakira is no exception. She loves being herself and spending time with her kids and husband. Her happiness adds to her glow.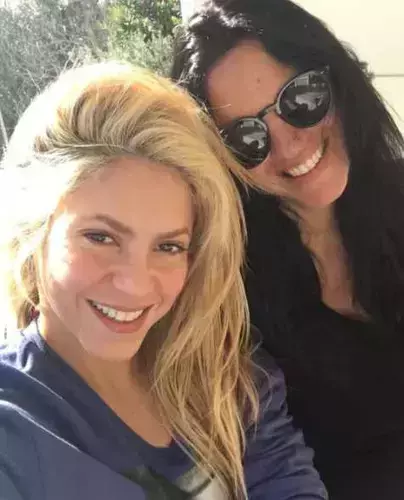 19. Selfie With Friends
Shakira keeps her friend circle quite small and close to her. In this picture, we see Shakira's no makeup look along with her best friend Gaby Vaca Guzman, both being natural and happy in each other's company.
Check out Cardi B without makeup photos which look stunning. We capture 25 no makeup photos of the singer which showcase her natural beauty.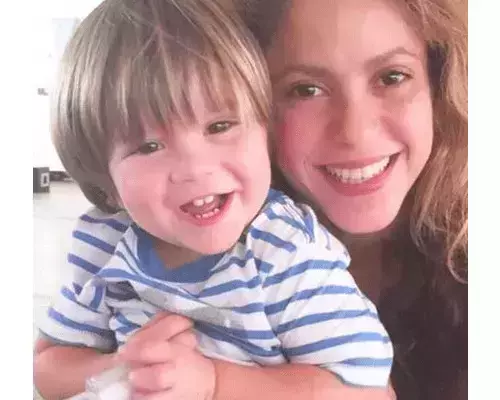 20. Shakira And Sasha Selfie
Shakira shares a lot of selfies, and this is more precious than others. She is seen spending time with her youngest son and we all love to see a Shakira no-makeup look, because of how casual she is, unlike other celebs.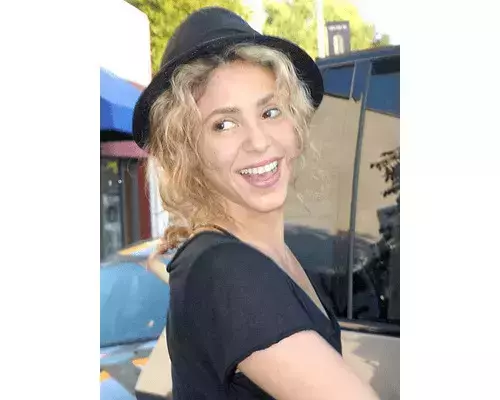 21. Shakira Wearing A Cap
On a casual day out, Shakira's no-makeup look has the addition of a hat. She seems to be thoroughly enjoying her day! Shakira without makeup is gorgeous; proving the beauty of a person inside and out!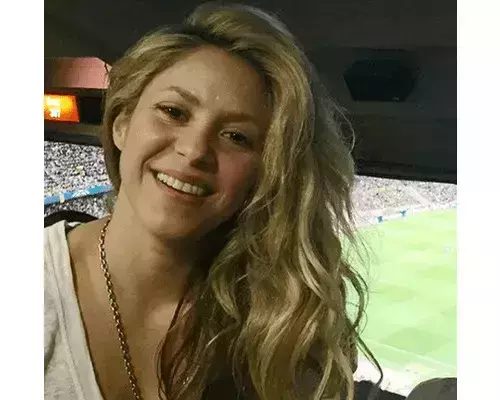 22. Shakira In FIFA World Cup
Shakira unabashedly shows off her natural glow amidst a stadium filled with a crowd. She has worn no makeup and her smile makes it clear that she does not even need any! Her skin itself is so radiant that it hardly matters anyway! Her glow is so evident.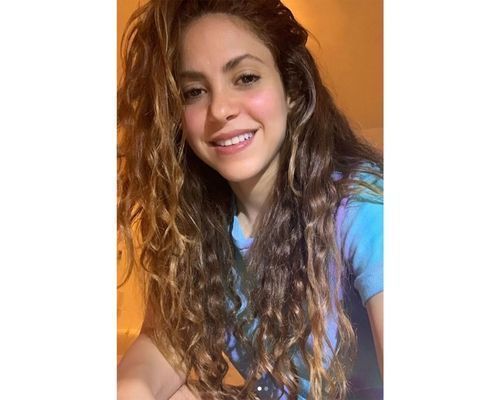 23. Shakira's No Makeup Glow
Shakira poses for a selfie now and then and in this picture, apart from her blushing cheeks, one cannot miss noticing her glowing skin and luscious curly hair! It adds to her overall beauty and personality.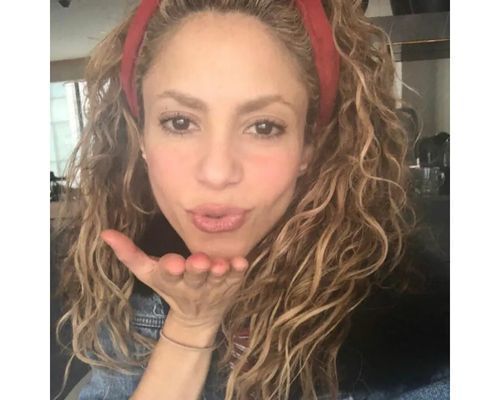 24. Shakira No Makeup Pose
Shakira is blessed with naturally healthy skin and she prefers to let her skin breathe. This picture is proof of how she enjoys her time without the glamorous life, with tons of makeup and costume. She is one of us!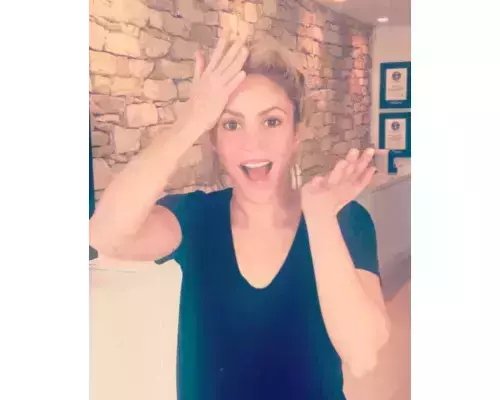 25. Shakira's Reaction To Success
Though Shakira looks quite shocked in this picture, it is because she is extremely happy with the success of her latest Chantaje video which hit 400 million views. Shakira no makeup glow is evident here!
Related Stories